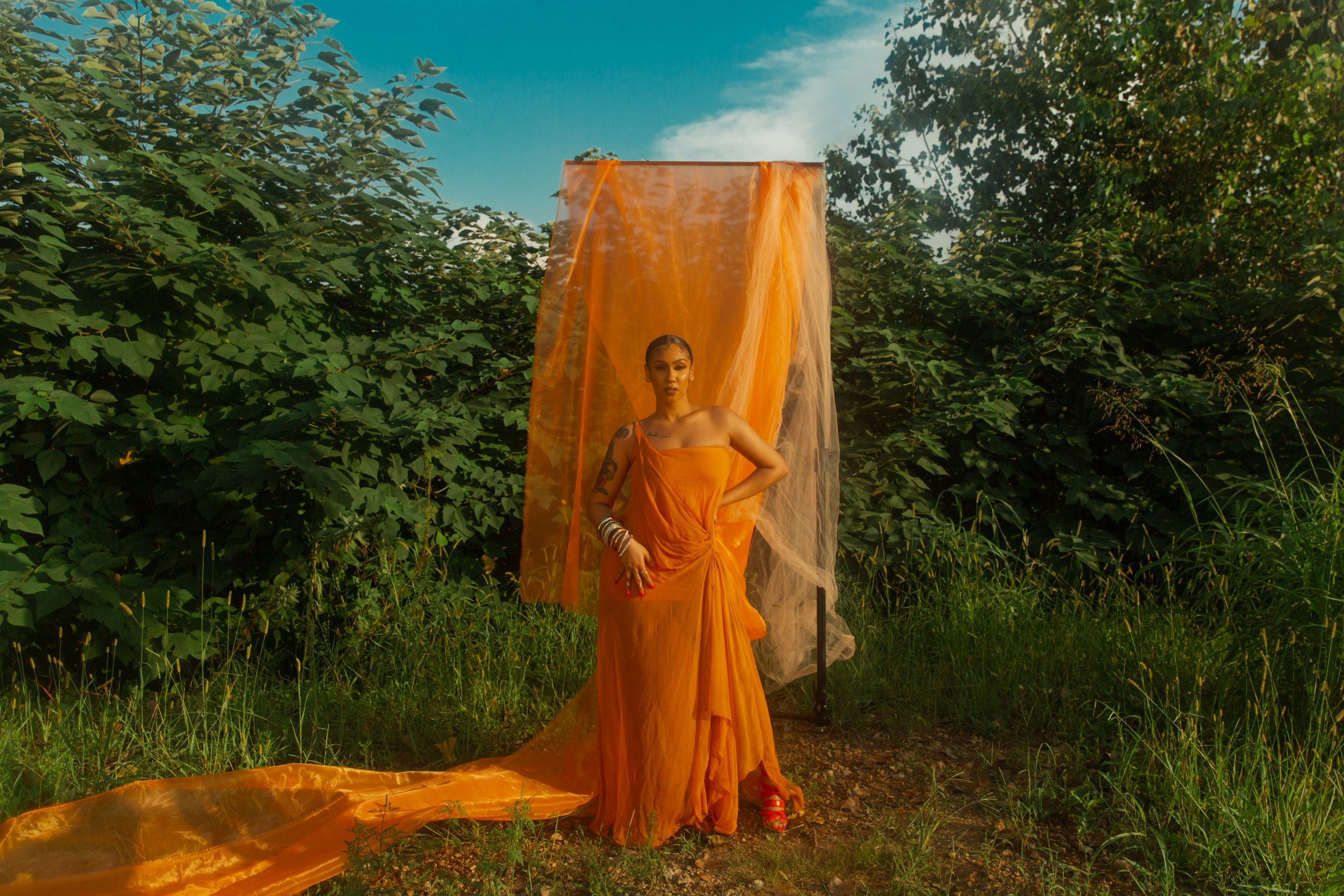 I admittedly hopped on the Queen Naija train a bit later than the rest of the world. My friend turned me onto her 5-track EP on our plane ride to Atlanta in October 2018 and I've been hooked ever since. Since her days of auditioning for the eighth season of American Idol, Queen Naija climbed to the top of the R&B charts in a non-traditional path. From YouTube stardom as a social media celebrity to the preparation of her 2020 debut album, the 25-year-old musician forged a trail all her own in the music, entertainment, and social media spaces as an unmatched newcomer to be reckoned with.
LADYGUNN connected with the R&B songstress ahead of her missunderstood debut album release today via Capitol Records about her growth as an artist since her EP, the strength she finds in her children  and the importance of love language with her boyfriend Clarence.
It was Tuesday at 2:00 PM EST when I dialed into the conference call information I gave Queen's people. Once I entered my host code, I was informed by an automated voice that someone was already in the room who I assumed would be someone from her label. It was Queen Naija herself waiting on the line for me and after timing each other's verbiage perfectly to where we weren't cutting each other off, we exchanged formal greetings.
"I'm fine, ya know. Regular human stuff. Most of all, I'm super excited to release my – sorry, my two-year-old was making noise in the back," Queen said referring to her and Clarence White's son Legend. "I'm super excited to finally release a body of work I've taken my time on. There were a lot of ups and downs and in the beginning, there was a lot of doubt." She continued to admit to me her fear of being forgotten because she had taken a little while to release a full body of work since her EP, but recognizes that because it did so well, "I have to out-do myself," she told me.
"This quarantine has been more of a blessing to me than a curse," Queen said as she talked more about the missunderstood rollout being delayed, but acknowledges that it was "for the better" because she was able to create more music, experiment with her sound and take her time fine-tuning all of the small details. 
Not only was she able to spend more time with her music, but she spent more time with her sons C.J. and Legend than she normally would have the chance to. "My five-year-old went from not being able to even pronounce the sound of a letter to full-on reading. My two-year-old," she said as she interrupted herself to clarify that Legend won't be two until January, "is learning all his letters before he turns two. I'm just happy to be here and bask in these moments." 
Queen's hopes for her two sons are to be raised as "good men that make a difference in the world" by "adding one more great person to the world." That's all a mom could want, right? "I just want them to know their purpose and walk in their calling."
Before we dug deeper into album mode, I wanted to bring it all back to where it all started with her first single "Medicine," the R&B breakup anthem of 2018 that started it all following her public breakup with ex-husband and YouTube co-star Chris Sails over his infidelity. Her YouTube channel and experience as a social media sensation prepped her for the entertainment industry by getting used to the idea of vulnerability and transparency – even from her fans. "I was able to see everyone's thoughts about me already and I was prepared for people's comments. I opened up my life so people could have opinions." When Queen Naija penned "Medicine," it was for both herself and her YouTube fans because they were consistently inquiring about why she and Sails hadn't been creating content together anymore. 
"I didn't want to say it because I was already embarrassed because it'd happened before and I stayed again. So I was like, 'I'm not gonna talk about this no more, I'm gonna make a song to explain to you guys.'" While singing is a medium for her to let off steam, she recognizes that she is a far better communicator through writing as opposed to speaking. "I talk in circles and sometimes I can't get my point across so I choose to write a song."  
Little did she know that one single would catapult her into unimaginable fame in the R&B space. Who would've thought that a breakup would lead to a Platinum-certified single and debuting No. 1 on Billboard's Emerging Artist chart. "I wasn't even trying to be an artist period when I released 'Medicine'. I had no intentions of it blowing up, I had no idea what was coming my way, I did not know I had labels trying to sign me in my emails. This just fell straight into my lap," she revealed to me.  
While Queen's sound has evolved since her emerging artist days, she notes that the Queen Naija EP, which has clocked in 1.7 billion combined global streams to date, "will always be a classic." However, she knows that she has only scratched the surface. The "Karma" songstress notes that while her EP was very personalized and anecdotal to her closed chapter with Sails, missunderstood is showing the world that she's more than just her public breakup. "I've been through more stuff than that so I wanted to peel those layers back. I wanted people to get to know me for me and not my heartbreak story," she said. Queen Naija admits to being a hopeless romantic at heart and will always love, the 18-track album will address unconditional love, her childhood experiences and "more versatility."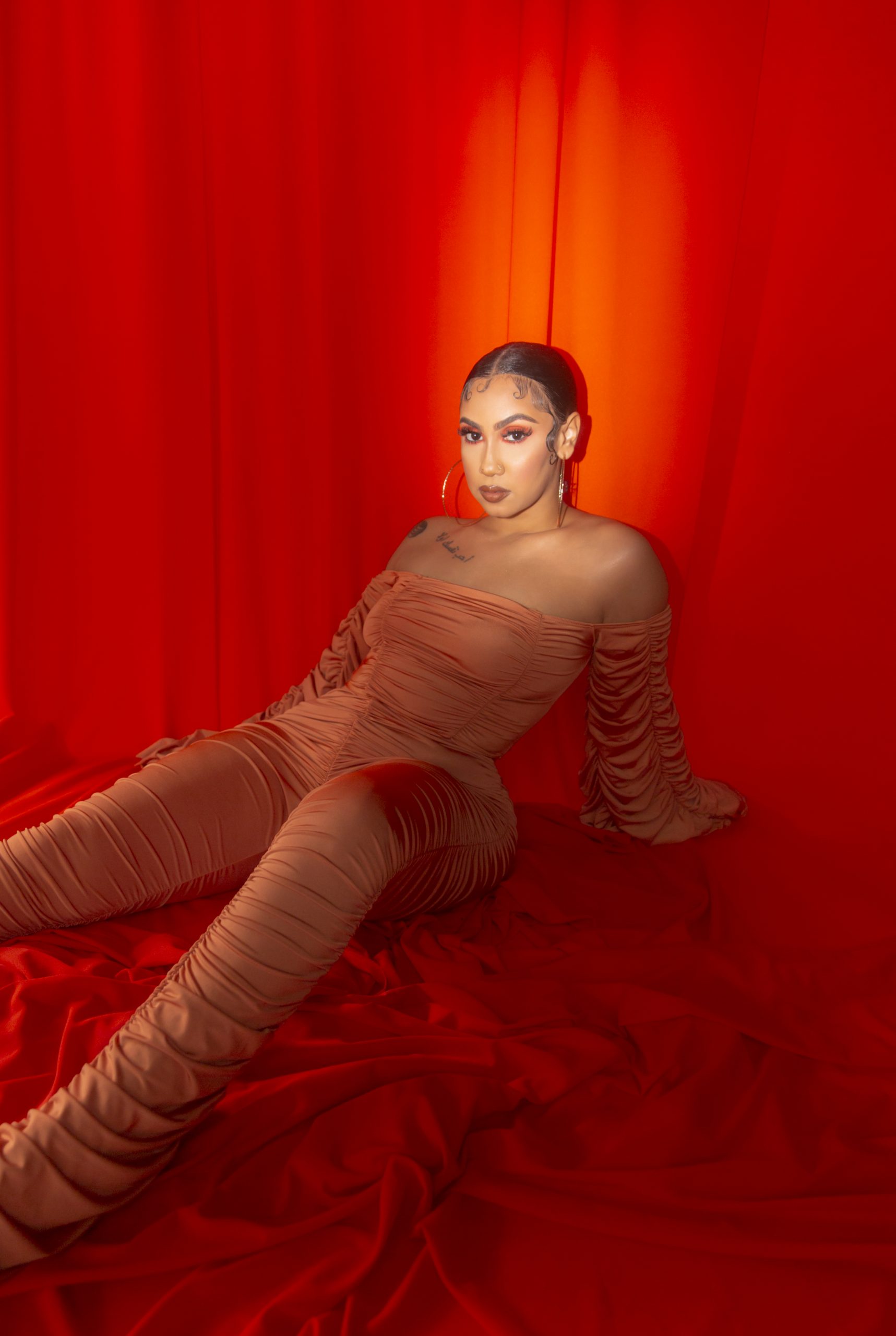 Her artist evolution even came with a remix for her popular song, "Butterflies," featuring a verse from Wale and an alternative visual for her single, "Pack Lite," which was originally directed by fellow R&B songstress Teyana Taylor – also known as Spike Tey – back in July. "I always wanted to work with Teyana Taylor so once I spoke to her and she agreed to it, we created the second video and released it first," she said about the video that has surpassed 18 million views and counting.
"Love Language" is another song pulled from her debut album, which is a sultry sound with lyrics about effective communication through love and affection. "I actually didn't learn about love languages at all until a few months ago from this book. I always heard about love languages, but I never do them," she told me. "I still have to finish reading it. It's such a good book!" 
After indulging in her literature of choice, the concept of love languages began to make more sense and found out that she is a "words of affirmation" type of woman after taking a test. "When my boyfriend tells me certain things or I hear him say certain things about me, I know it sounds cliche, but I get butterflies and I feel a totally different way when things are vocally said to me. Even though I might know it already, it just feels good to hear it," she gushed as I could hear her smiling through the phone.
The album title missunderstood can be interpreted as a double entendre of sorts and Queen Naija had no problem unveiling the true meaning to me. She made the decision to spell it with two S's as though it was a prefix to represent the start of a new chapter in her life. "I was married before so I was a 'Mrs.', I wasn't a 'Miss'. Even though I'm in a happy relationship, I'm not married yet. 'Miss'  just symbolizes new life," the "Lie To Me" singer told me as she continued to tell me about the story behind the album title. "Honestly, that was a last minute album name. I had something totally different for my album, but I went to bed one night and I just heard 'misunderstood' so I decided to go with that name."
The world of social media can be a very annoying and hypercritical one, so it's no surprise that as a public figure rising to the top in the music industry that Queen Naija would get it one day from social trolls. "I feel like I'm a very misunderstood person when it comes to the things that I've said online. The way people misconstrue my words, twist my words to make me out to be something I'm not. I'm misunderstood as an artist because I did start off on YouTube and I was very transparent, but now people just expect for every song to be about my own experience and my life," Queen told me about the pressures of releasing new music and fans automatically assuming it would be about a particular person or situation, when in fact, it could allude to someone else's experiences or be a generalization. When it comes to her womanhood, Queen says she feel s misunderstood when people degrade and misinterpret her character. 
With Queen Naija only being two months my senior, it would be an understatement to say she's done more than the average 25-year-old. "After I had my first child, I thought it was over," Queen revealed to me about where she thought she'd be at 25-years-old. Now with an album out featuring Kiana Lede, Mulatto, Jacquees and Lucky Daye, it's safe to say she's exceeded her own expectations. 
"I just want to continue to elevate. By the time I'm 30, I want to have really mastered the businesswoman in me," she opened up to me about her plan for the next few years. "I would love to open up some programs to help women who have been through what I've been through, battered and abused women, single mothers, young girls, and women. I would like to have made more of a difference in that way. I know that people love my music, but I want to go further with helping people and healing people."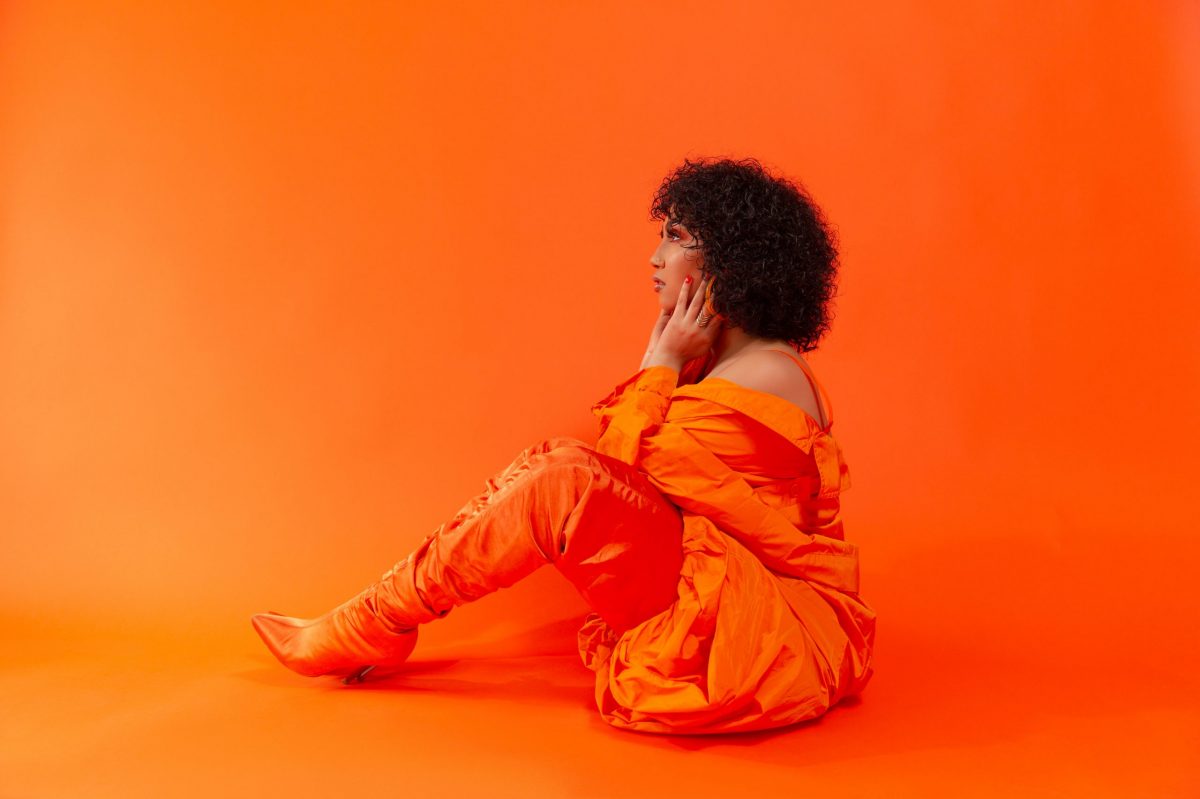 CONNECT WITH QUEEN NAIJA
INSTAGRAM // SPOTIFY // TWITTER // MISS UNDERSTOOD
Photos / Joelle Grace (@JoelleGrace)
Styling + Direction / Casey Billingsley
Story / D'Shonda Brown (@SignedShonda)