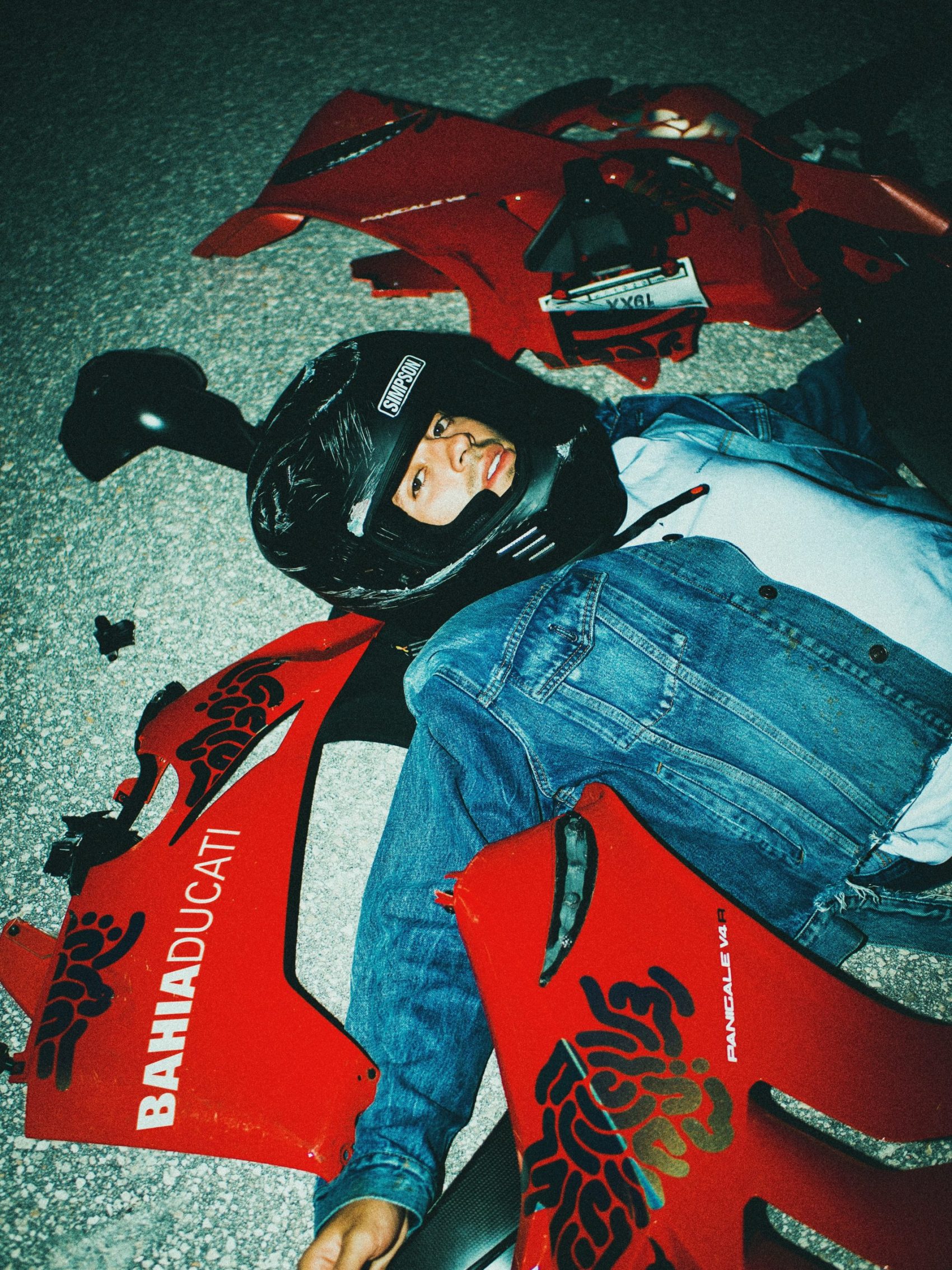 Five years ago an unknown musician from Medellín named Salomón Villada Hoyos, better known  as Feid, participated as a songwriter in one of the biggest reggaetón hits of all time: "Ginza" by J Balvin. Today, in the middle of a quarantine that is challenging for any song release, Feid has one of the most popular songs of the year ("Porfa" feat. J Quiles), two Latin Grammy nominations for his album FERXXO (VOL 1: MOR), and a recently released mixtape, Bahia Ducati, that finds the Colombian in the sweetest moment of his career. "With 'Ginza' I learned that there are no limits with any song. It was one of the first experiences I had as a songwriter, and it was great learning how to make music without seeking a hit. Today I'm literally in the best moment of my career, and I always want it to be that way," Feid tells LADYGUNN via Zoom in the back of a car traversing the streets of Miami.
Medellín is a cradle of producers and artists creating global hits that managed to turn the city into a capital of reggaetón second only to Puerto Rico. Feid is not an unknown name these days—he has been working on his work and artistic proposal for some time with intricate and danceable melodies, colorful chords, and simple phrasing rather than virtuosity or overproduction. His albums and singles "Badwine", "FERXXO X ÑEJO", and "Porfa," prove this. "I always wanted to have a particular sound, that people would listen to my music and say 'that sounds like Feid', a sound that I've been developing for a long time and which is clear for me. It was probably unknown to many people, but now that my music is becoming a little more recognized over time, people have been accepting it and getting to know it. It's a sound to which I've always been true, since the beginning of my career, and that has become more polished over time," says the Latin Grammy nominee.
"Porfa" feat. J Quiles has almost 204 million streams on Spotify and an all-star remix with Sech, J Balvin, Nicky Jam, and Maluma. FERXXO (VOL 1: MOR) is one of the best Latin pop albums of the year and is nominated for "Best Urban Music Album" at the Latin Grammys. For Feid, however, success is elsewhere. "The truth is, I'm not very fond of numbers. I've never cared much about that, nor has it been a thing that has kept me awake at night because it's a competition that I've never been interested in. It's something that becomes very tedious. I think it's hard for art to be measured with numbers. The fact that one of my songs has 100 million views, and another has a million, doesn't mean that one is better than the other; it's just a more consumable product," he adds.
"'Porfa' clearly opened many new horizons for me, but I'm not a fan of hits. I prefer songs that people don't listen to, things of worship. Hits are something you must have, but I like to go further. I don't want to have a career full of hits because it's not the music profile that I follow. I follow artists who have hits but also who have a good album, good music with context, art. That's what I've always wanted to do. 'Porfa' brought me very close to what a hit is, but I've always wanted to do things differently," he concludes.
This year has been terrible for everyone, in general. Some artists have stumbled with creative blocks; others have found an opportunity to create from another perspective and try new things. For Feid, this was probably the biggest year of his career. He decided to stay in the U.S. and not go back to Colombia to focus on his career. "I started working very hard, and decided not to go back to my country and stay here in the United States because I knew that if I went back, it would be like putting a brake on my career, and for me, that was not an option: my album, 19, had been nominated for the Latin Grammys; I had a single with Manuel Turizo on the way, and my album, FERXXO (VOL 1: MOR) was about to come out. I preferred to stay here making music every day, recording acoustics, and singing instead of staying at home staring at the ceiling. I feel so lucky and blessed because I know this is a story that not many can tell at this age."
Reggaetón has historically sinned of overproduction, of paying too much attention to quantities, numbers, and abundance. Sometimes, this can compromise the sincerity of it. However, Feid's proposal is quite the opposite, one which lives from "less is more", turning simplicity into his best asset. "I've always been very clear about which path I want to take with every song. I do the same with my music, my photos, my videos, with all of it. I always try to capture that magical moment of inspiration, of simplicity, trying not to complicate the other songs. Music has paid me for that many times. There are a lot of songs that I've released as demos, and people have no idea they are demos. I like to post-produce my songs, but sometimes I feel like it's too much, and I keep the demo. It's about polishing all my work but keeping it super simple", he says.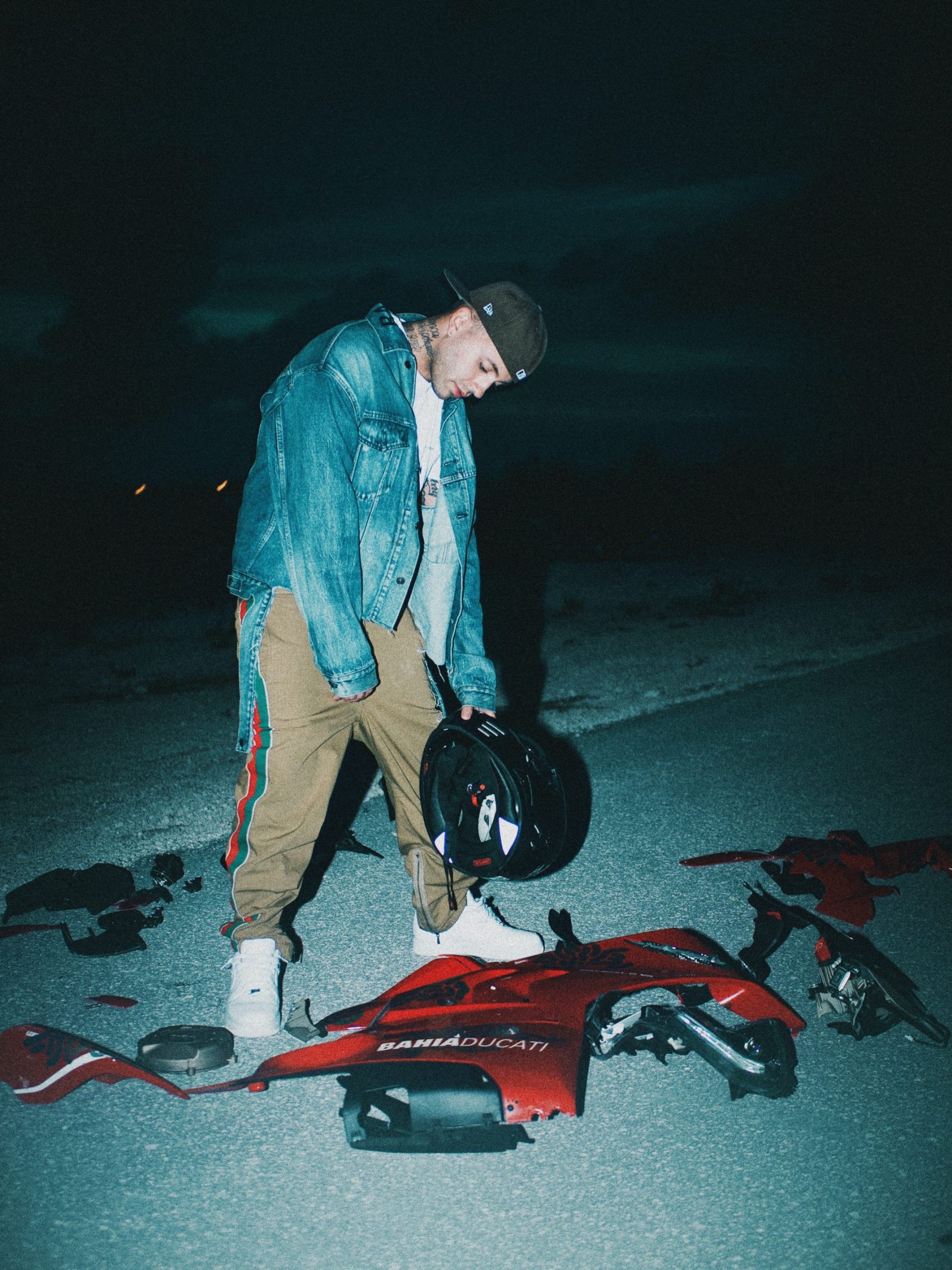 This ethos shows in his most famous song: "Te pido porfa no te vayas / quédate conmigo" ("Please don't go / Stay with me"). Direct. Pop 101. Simple. What we've always wanted to say to a partner. There is nothing more difficult than finding this simplicity in art. "I think that 'Porfa' was so brutal because people wanted to say that. Such a simple line capturing so many feelings. There will be people who also want to say 'Estoy borracho y prendí algo pa' volar / Cuando estoy loco no estoy pensando en llamar' ("I'm drunk and I lit something to fly / When I'm crazy I'm not thinking of calling you back") as in 'FERXXO X ÑEJO.' It's about finding those things that are clearly not easy to find," he says.
Feid is happy. At a fairly productive and sweet moment in his career, making the masses know his name, at a time when apparently everyone wants to do reggaetón, something that he sees as positive. "Everything that keeps music growing and making reggaeton more mainstream, I would say it's something good. But it's complex because, for me, those songs made by pop artists are not reggaeton, I think of them as pop songs. Reggaetón is reggaetón. It's something else, something you eat differently."
Little by little but without losing his way and trying to build a career that is more about records rather than smashing hits like "Porfa", Feid is building a necessary repertoire within the Latin music scene, one as sincere as it is unpretentious.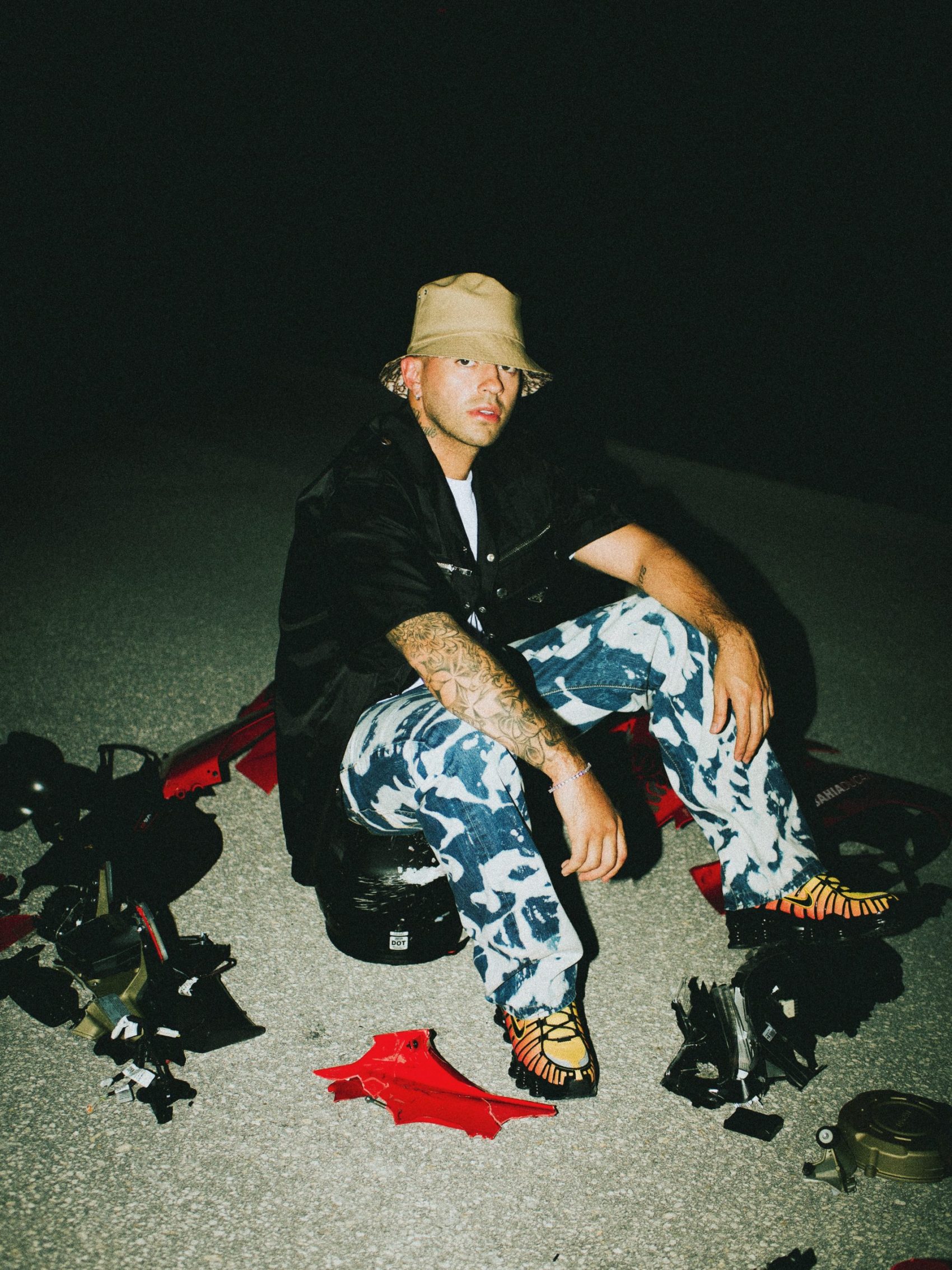 CONNECT WITH FEID
INSTAGRAM // TWITTER // SPOTIFY
photos / Gian Rivera
editor / E.R. Pulgar
story / Diego Urdaneta