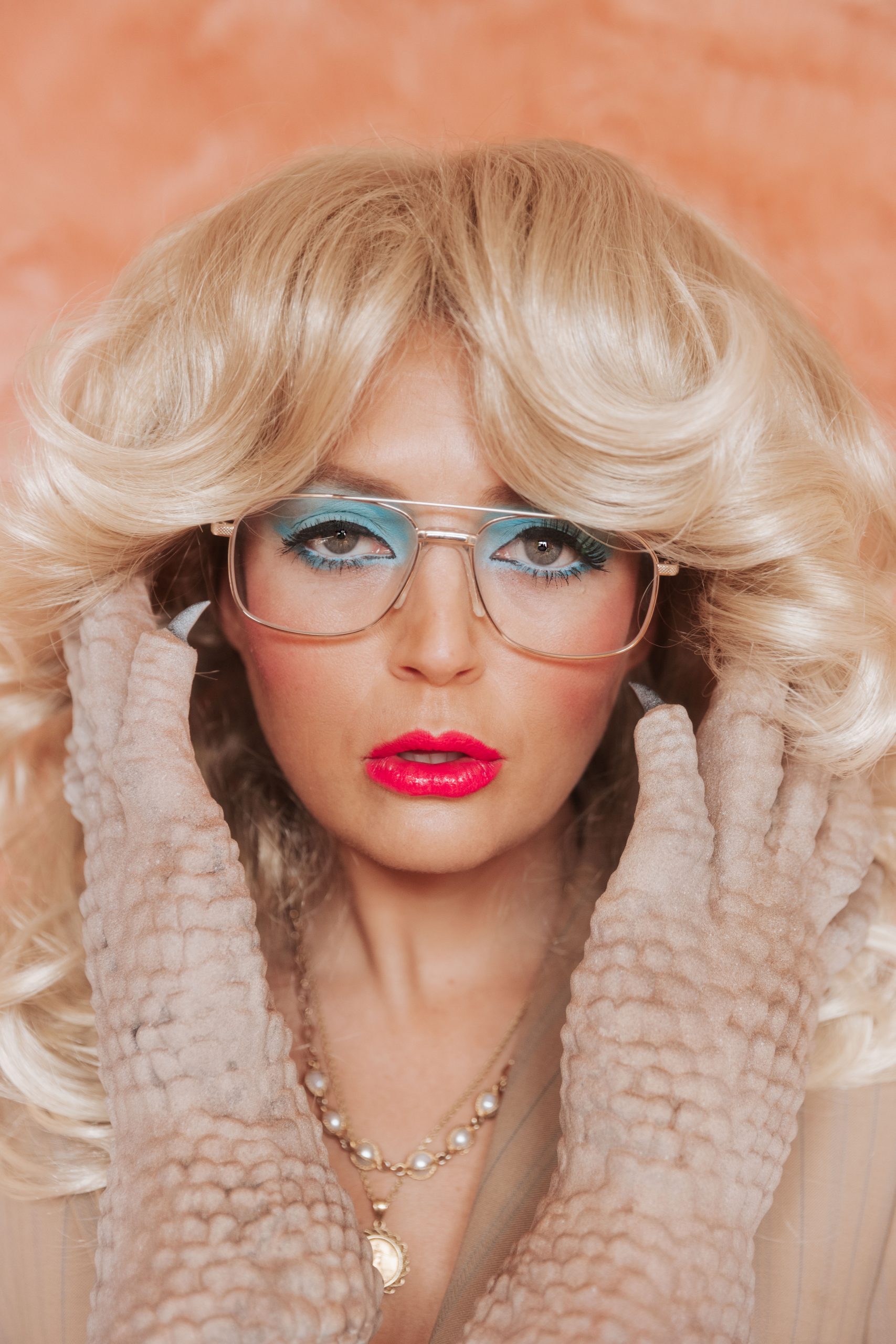 I was super stoked when my friend Stav asked me to direct a video for his music project, Yoshi Sherma off his first album "Live from the Valve".  The record will be released via Baby Race Records (@babyracerecords) on cassette tape and digital download on February 1. Yoshi Sherma is a self-proclaimed lab-grown specimen whose musical existence was cultivated in a rat and flood-infested basement in the designer hills of Eagle Rock. He wishes to remain quasi-anonymous so the listeners can focus 100% on the music. I say this loosely because you can pretty easily figure out who he is with some quick internet stalking.
The record is really lighthearted and fun – blending 80's futuristic synth-driven beats that will have you dancing for hours on end. Stav first played it for me one night in the back seat of his car because his baby was sleeping outside. He just sort of picked up the music thing in Covid and ran with it, so I'm pretty impressed with what he was able to produce.
I listened to the album a few times and was drawn to the repetitive nature of Feel Your Soul. On the surface, this song is lighthearted and energetic but the repetitive nature makes it chaotic and almost violent. The words "Feel Your Soul' are spoken over and over until the message is twisted inside out and flung back in your face. The beat is intercut with silly popping sounds and a melty saxophone that seems to take you out then delivers you right back to the beat. If you're anything like me, this song will surely put a huge smile on your face.
Okay now about the video!
If I'm being blunt, this is a trippy music video about a divorced lizard who is depressed and making poor decisions. But if I want to go art house nerd on you (which I totally do) then this video is really a Lizard Love Letter to Paul Thomas Anderson.
This Feel Your Soul video is visual exploitation of a lizard's lonely life post-divorce and the vulnerability that comes along with the loss of community and emotional isolation. His loneliness leads him to trust a self-help guru who sells him a false promise of self-realization and spiritual nirvana. A cautionary tale of self-destruction and excess, brought on by one Lizard's midlife crisis and special worms ordered from a late-night infomercial.
Drawing inspiration from Punch Drunk Love and Tom Cruises' character in Magnolia, the guru uses hypnotism and subliminal language techniques to "feel" the Lizard's soul by way of the worm. We slowly watch this Ned Flanders-Esque lizard transform into the psychedelic king of cool. From one loveless fling to another, we watch this middle-aged bachelor lose touch with reality and start to spiral out. Late nights blur to mornings, leaving this lizard feeling more alone than ever before. Will this lizard ever find his way back to his family and former self, or will he be stuck in the loop forever?
I loved exploring the concept of being stuck in a loop because Covid caused us all to feel that way. Isolation and repetition can cause very strange things to happen, leading you to make decisions you normally wouldn't make. Humans go to extreme lengths to avoid loneliness and in my world, so do lizards.
The star of the video is this lovely lizard named Meepy Creep (@meepy_creepy) who I met on Instagram.  She was such a great little actress and played the role of a divorced dad very well. Shout out to her mom, Janine for being the best lizard mom/ Cockroach wrangler! This video was made out of love and in fact, it was a family affair. My good friend David Morrison DP'd the video, my production designer friend Becca Gomez designed the set and my boyfriend James Dierx edited the video.
Since Stav wants to remain anonymous, I thought I'd take this as an opportunity to market myself as the director and share these awesome photos my friend Paula Neves (@ttlens) took to promote the video. The lizard hands were printed by this awesome dude named Brandon from Replicant Lab and were 3D modeled off of Meepy Creepy's hands. My makeup and bad fake tan were by the talented T'ai Rising-Moore and my cheap $15 dollar amazon wig was styled by Sophia Porter. (How she made it look so good, is still beyond me.)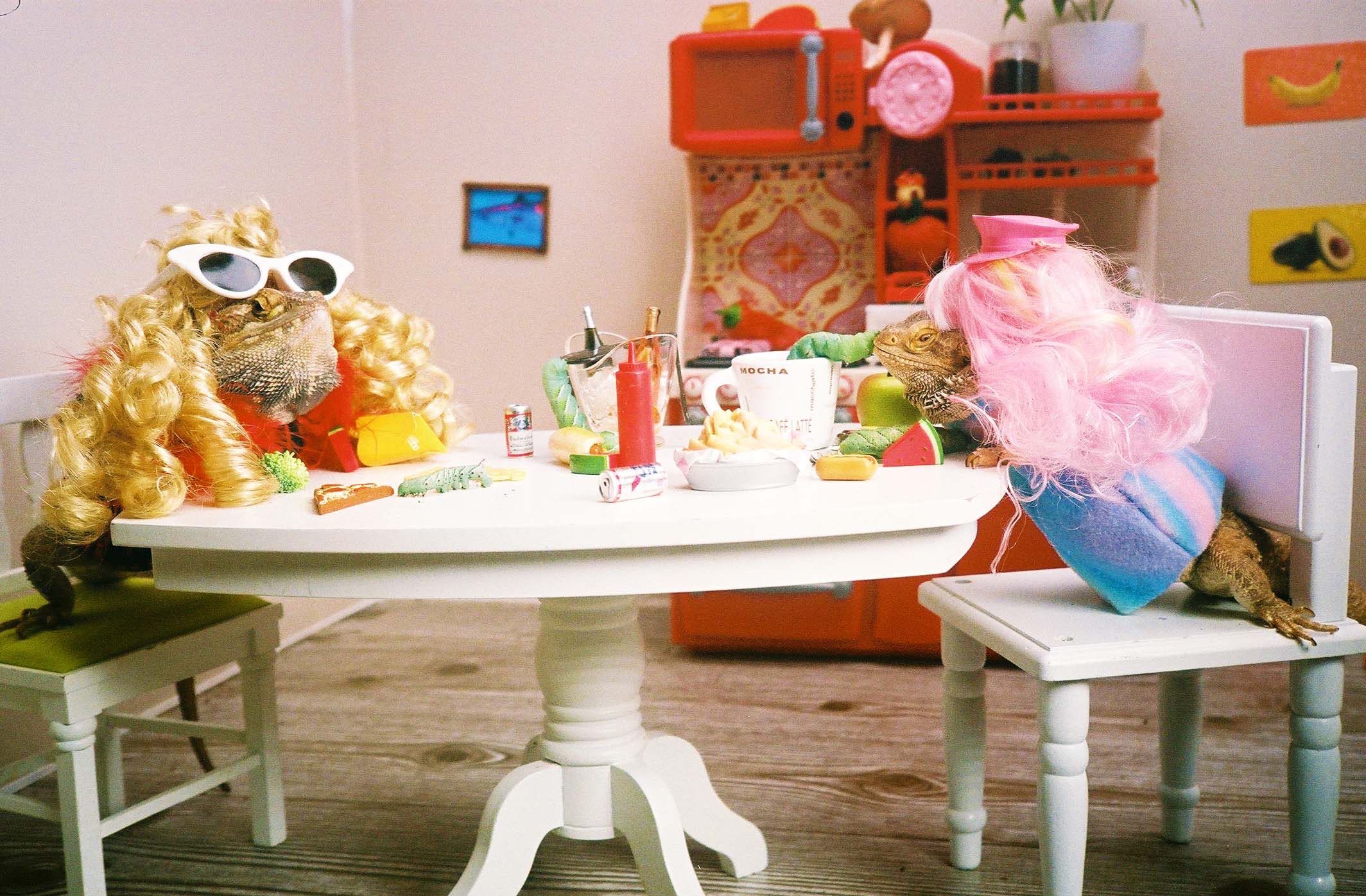 I caught up with Stav to chat with him about the album and what's next for Yoshi Sherma.
Where did you get the name Yoshi Sherma?
A: I was inspired by the Japanese composer Hiroshi Yoshimura. To me personally, the name means "the lucky sheepherder".
You don't want anyone to know who you are. Why is that?
A: It's not that I don't want people to know who I am, I just want people to know my music and not the person behind the record. Yoshi Sherma is a sonic builder/ goofball. Not a meat and potatoes boy from Nebraska. It's a lot of fun to separate the IRL individual from the identity playing the music. But who really knows…Yoshi Sherma is just having fun in my eyes. However, if you buy a cassette it says my name (All SONGS PERFORMED BY XXX).
This is your first album. What sparked you to make it? Covid Album? Do tell!
A: It's a combination of Covid, having an infant ( with all the stress ), and making some cash with Crypto to build a music studio in my basement. I was feeling really down; constrained to my house, overwhelmed by the screams of my beautiful baby, and so on. So I decided the cure was music. And it 100% cured me and gave me a new outlook on life. Make what you want and don't give an F about anyone's opinion along the way, because they are just jelly and you be jiffy. Protein-packed Jiffy.
How would you describe the music? (example: 80's beats mixed with the futuristic synth using Nord synth sampling mickey mouse. lol You know that type of shit)
A: Straight-up lumpy and chunky dance tracks. Got some 80's in there, maybe. Who really knows. Y'all can tell me.
I talked a lot about my interpretation of "Feel your Soul' But what's the song really about?
A: I wanted to make a jock jam, so I made a jock jam. But as I started really digging into the track it became more of this hyper house dance track. Covered in cheese chords. That song went through so many renditions that it's really hard to tell what it's truly about. I want to note: it's really fun to blast in the car while on mushrooms.
What are the other songs like? Is there a theme?
A: Tons of good vibes in there. Got some swung hats, pants dance, big trance, deep-fried rhythm— anything you like, you will most likely find it in there for at least ten seconds. Otherwise, turn that shit off.
What's your personal favorite song from the album?
A: Lazy Bones! Those high hats are so compressed. They sound nuts to me. I also just love the tone of the bass line. Shout out to 24hr Joe. The track name comes from his old nickname.
Was this album influenced by anything?
A: Tons! Pender Street Stepper, Cloud Face, Mood Hut (Records), Yu Su, Teendaze, Panther Modern, Deap Vally, Andy Stavas, The Shaking Hands. Daisies, Overmono, Kilig, Bludwork, Black Devil Disco Club, Art Feynman, Palm I.O. ( Menudo Sky ), Daniel Avery, Legowelt, SFV Acid, ….. the list goes on and on.
Will you be playing any live shows?
A: Yes, but it is important to note that I will not be playing my record live. Rather just provide a funhouse/dance experience. Shout out to Baby Race Records for believing in me and my ability to play live.
Will you be making more music?
A: Yes, I have TONS in the bag. Ready to spin.
Check out Yoshi Sherma "Live from the Valve" off Baby Race Records  – dropping February 1st. Follow them on instagram to keep in touch on new music and future shows. @babyracerecords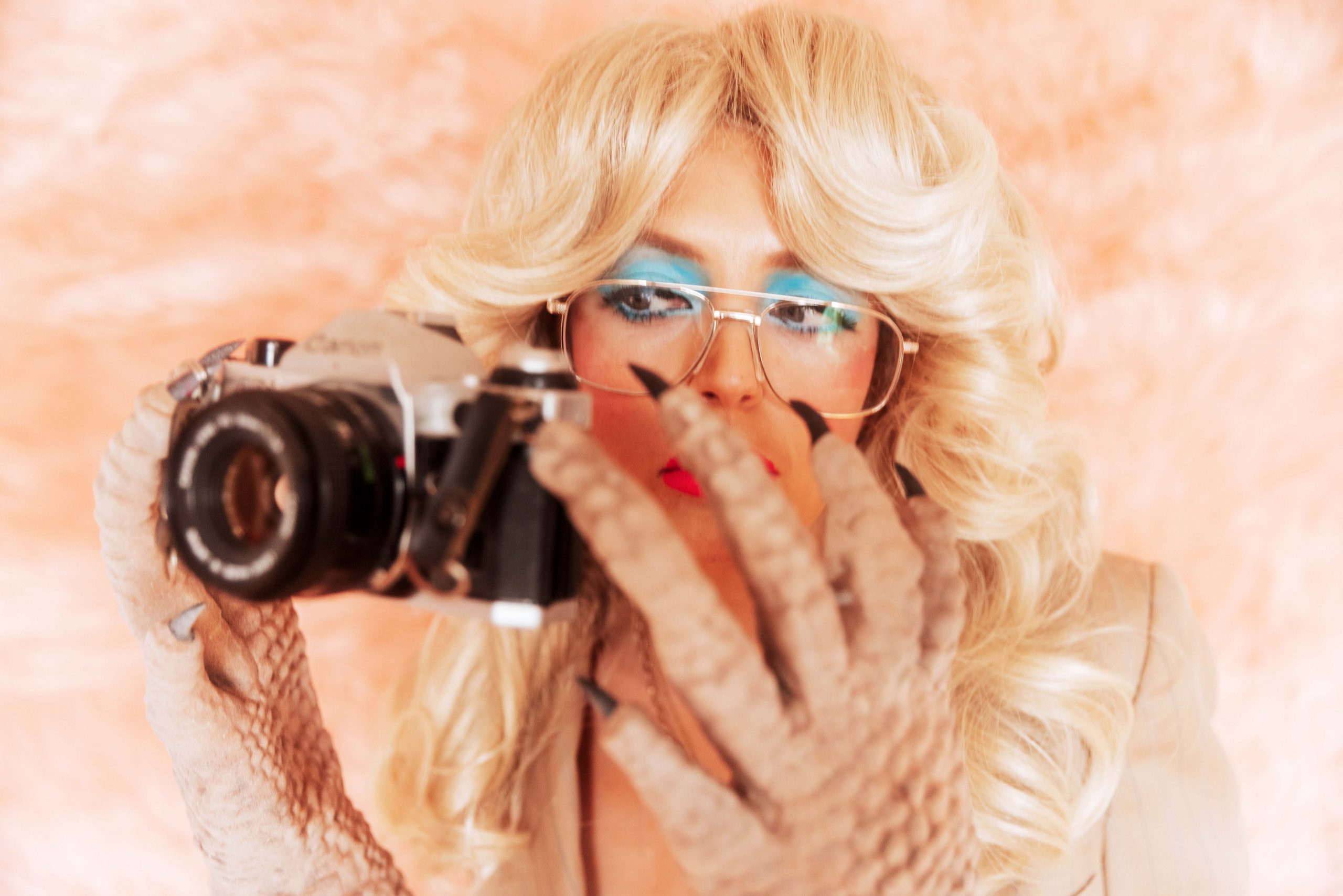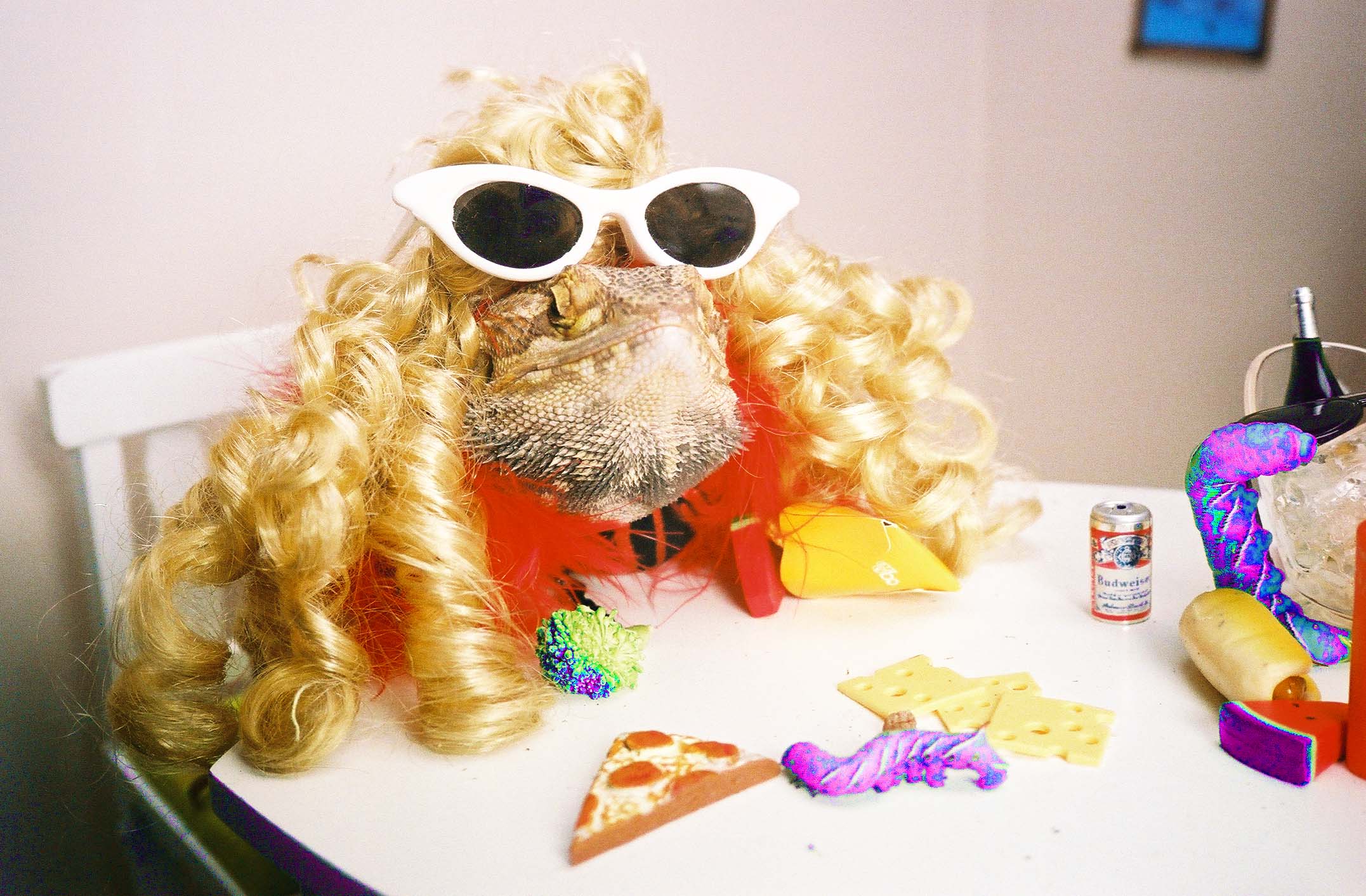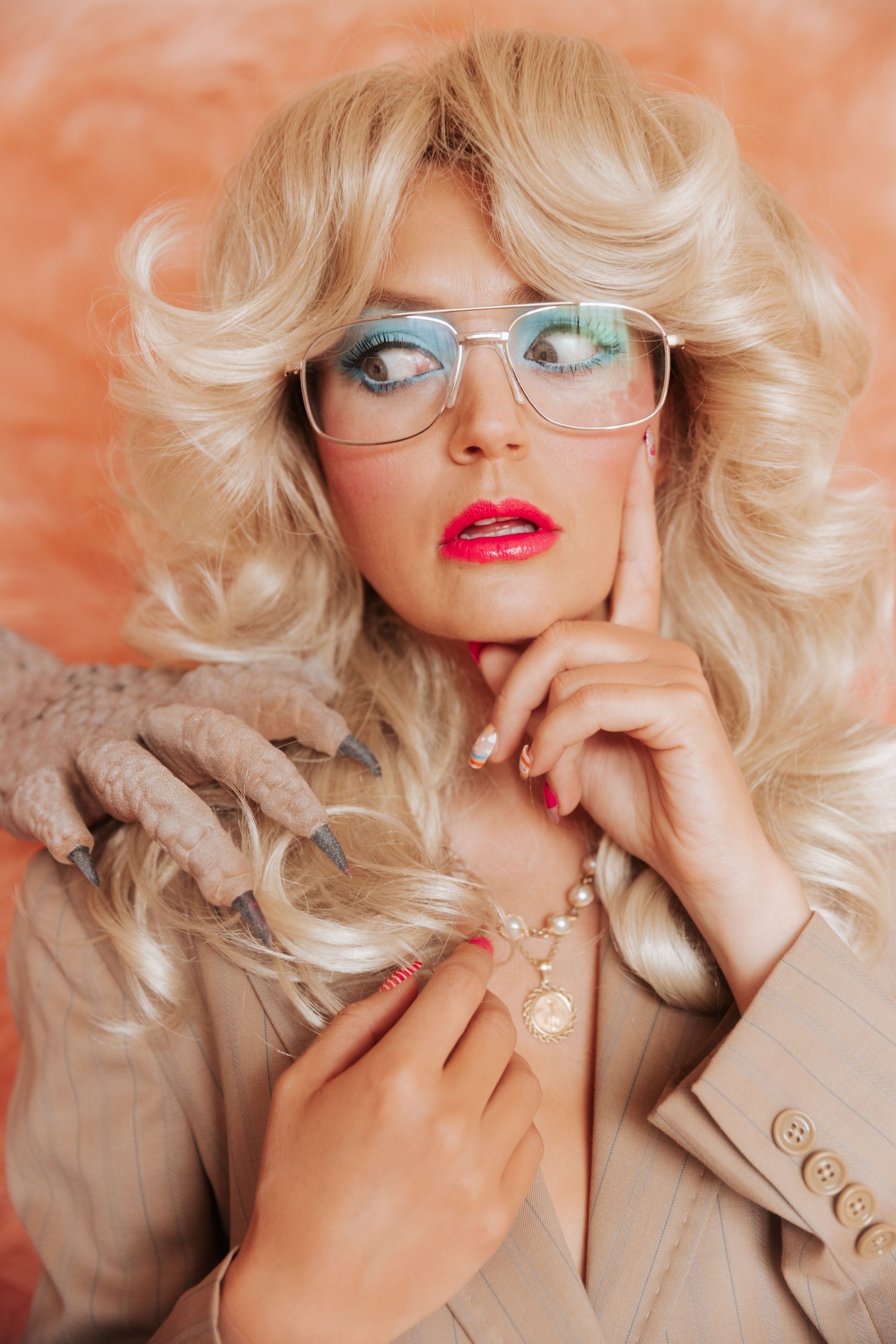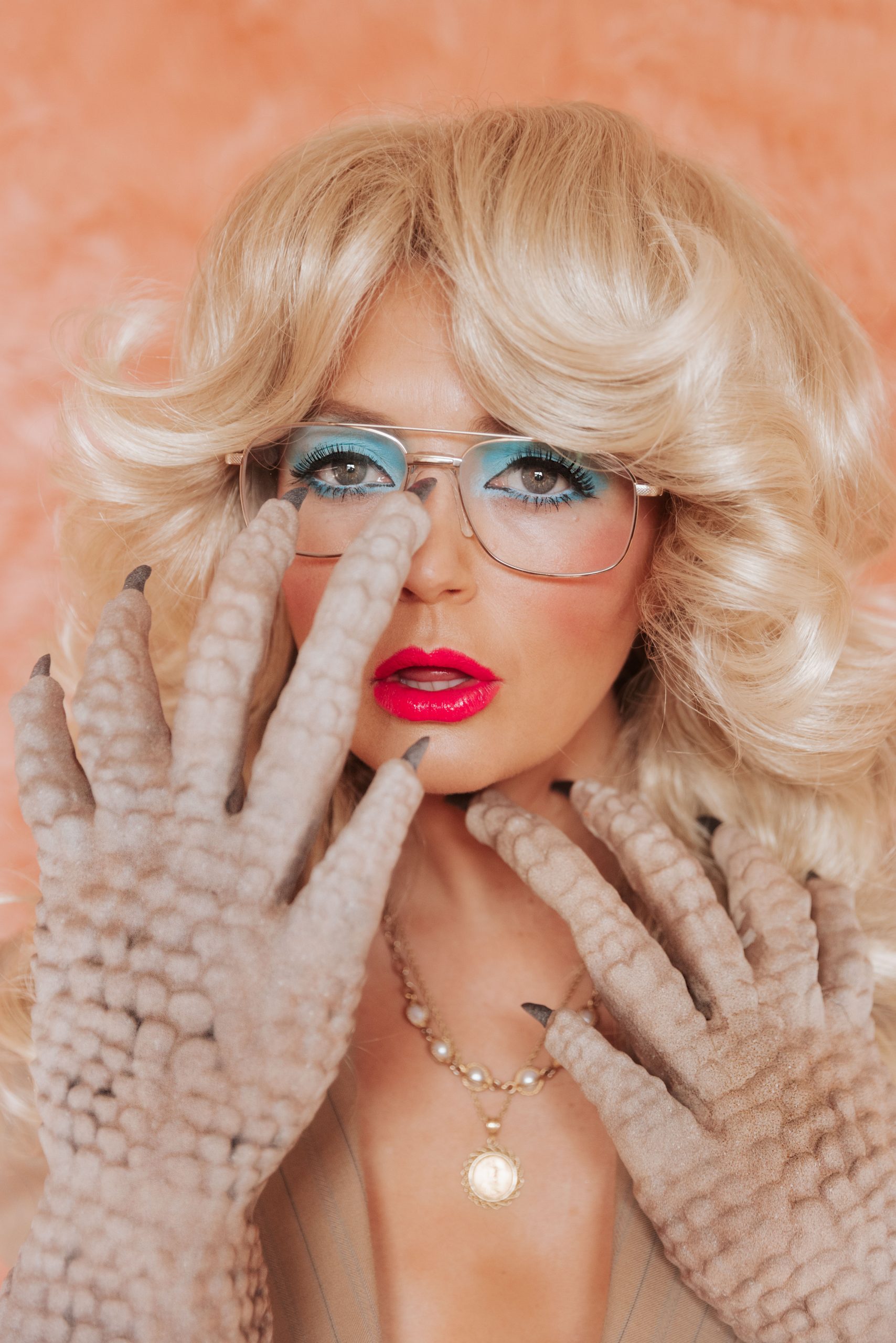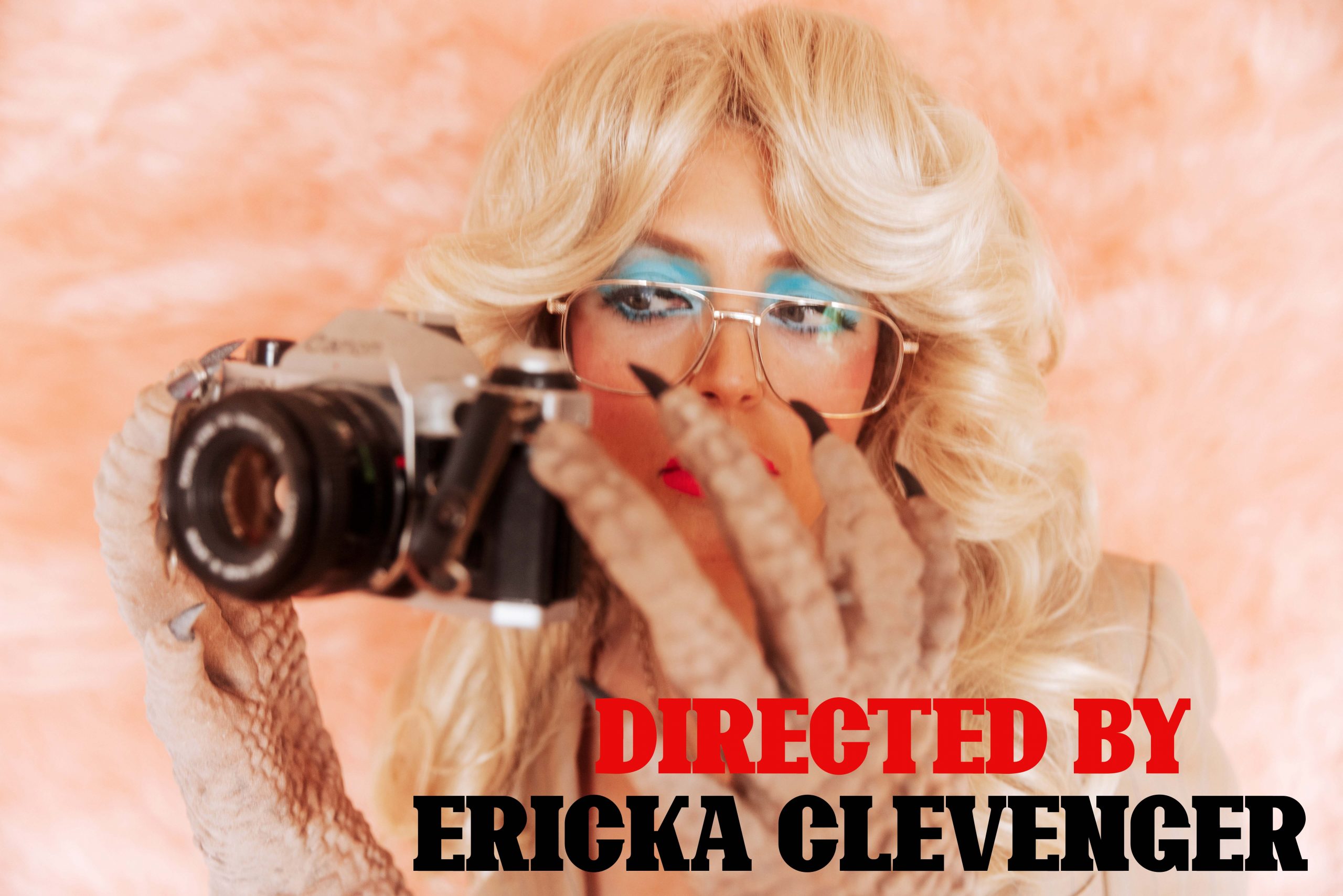 Starring Meepy Creepy
@meepy_creepy
Music by Yoshi Sherma 
 @yoshisherma
On Baby Race Records 
@babyracerecords
Director: Ericka Clevenger
@erickaclevenger
DP: David Morrison 
@vidmorrison
Editor: James Dierx
@editjames
PD: Becca Gomez
@geccabomez
DIrector photo credits:
Photos by Paula Neves
@ttlens
Makeup by Tai Rising
@tai.rising
Hair by Sophia Porter 
@thesophiaporter
Lizard hands 3d printed
@Replicantlab