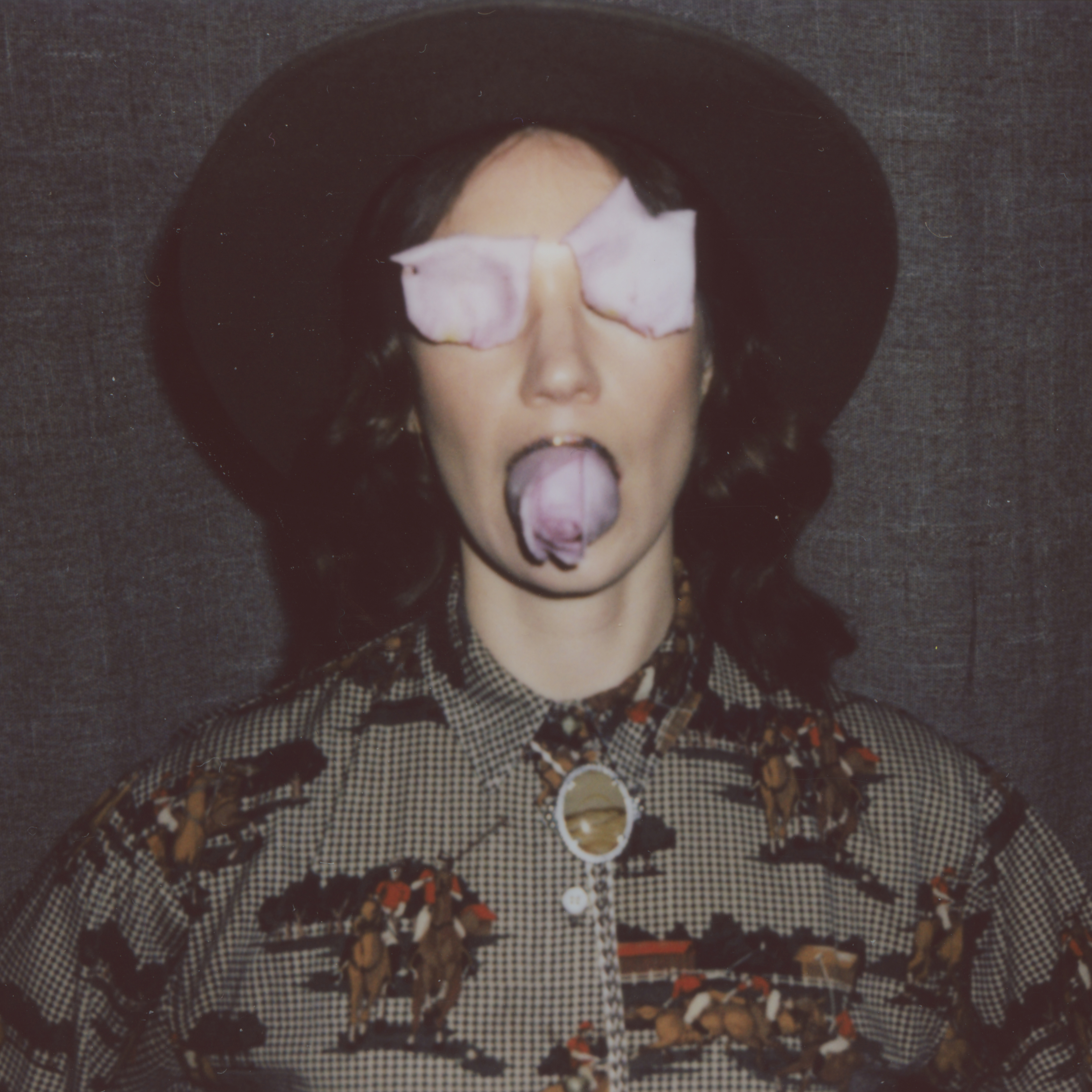 A passionate lyricist with fresh, hauntingly beautiful soundscapes, Xoller's debut EP 'Diamond In My Head' is a wholesome look into who she is as an artist. Themes of affection, hesitation, and introspection glitter the EP's palette, with five songs that can each be read as different expressions of love. 
In her debut, Xoller has created a surreal dream world filled with nostalgia for things both past and future. She moved around a lot as a child, and often buried herself in books and the comfort of her inner world. When she discovered she had acute anxiety, she poured it into her music, building herself an outlet for emotional stress. The young Xoller budded into a songstress who is profoundly honest and clever with a voice all her own. 
Written with Taylor Lawhon of Mating Ritual, the title track to her EP is a shimmering, matured glimpse into what we can continue to expect from the songstress. "If the rest of the EP depicts different aspects of love, this track goes right for the bedroom." Xoller explains. "A straightforward depiction of romanticized lust, Diamond In My Head is a nod to that part of our hearts that won't rest until it gets what it wants."
I had the chance to interview Xoller about this project, read our exchange below! 
What was the timeline of writing this EP? Which songs came first, if not in the order of release? 
Loom was one of the first songs I wrote after moving from NY to LA in 2017, right after seeing the movie "Call Me By Your Name." I've been sitting on that one for a hot minute, so it was a relief to finally release it. Gabriel Stanley aka Paul Natural and I passed Ableton sessions across the country to produce that one together. After that, the remaining tracks were written in the same 3 month span in fall/winter of 2018. Jack Ventimiglia and I wrote Warning Shot and A Rose back to back. Diamond In My Head was written in November with Taylor Lawhon (of Mating Ritual) after we did a few other synch writing sessions together. I Will Be Different For You took a while to finish and has two versions – I produced an EDM version first (lol) and then went in with Jack earlier this year to produce a dreamier version to fit on the EP. I'll probably release the dance version someday.
Diamond in My Head feels so Xoller yet at the same time, like a new version of you – why is this the title track?
Taylor and I both have a tendency to write from a dark and surreal Twin Peaks-esque dream world. I feel like this is such a pure expression of both of us as artists – mysterious, a little spooky, and abandoning the pressure of fitting into the structure of the pop world. It's the title track because the first verse "glittering in my bed like a diamond in my head / I'd play you all night, sing you like a rhyme / take me to your room so I can see this through / neither of us will leave here if I don't leave with you" describes how I feel about writing the EP, and pursuing music in general. When I really want something it glitters in my head like a diamond, and I won't stop until I get it. 
Many of your lyrics can read as a poem. What comes first for you? The lyrics, the rhythm, or the melody?
Most of the time I have a lyric concept lined out, and some basic ideas scribbled down. Then I sit down in front of my Mopho x4 synth, or scroll through soft synths, and start playing with chords and singing over top. The lyrics fill themselves in like puzzle pieces after I've solidified the cadence of the melody. I wrote a lot of poetry growing up, and songwriting is the way that manifests now.
What is one thing you ALWAYS have to have by you when writing a song? 
A beverage. Coffee, tea, a cocktail I make at home, a cider, water, whatever as long as it is a liquid. 
You mention Diamond In My head goes straight to the bedroom, while the rest of the EP represents different aspects of love. In a few words, can you personify each song in the category of love? Assign them adjectives?
Warning Shot – "love" addict 
Loom – longing, heartache, "the first love"
I Will Be Different For You – artificial love, "the liar"
A Rose – removed, peacefully sentimental, "the nostalgist"
Diamond In My Head – romanticized lust, "Venus"
Does this EP represent a situational time in your life, or a string of timeless, universal emotions?
Both. I wrote these songs during a significant transitional period in my life, covering lots of personal events about my move from New York after living there for over 8 years, and my adventures in LA starting a new band and meeting new people. It also touches on the universality of these experiences – we all experience from a collective database of emotion, so the tracks call upon feelings and events we can likely all relate to. 
You just had your first show! Now that Xoller is fully born, how do you feel? Do you think performing will inform the way you write songs?
I feel fully realized! I feel reborn. Even the first few practices with my band – Addy and Dylan, two powerhouse women who make me feel so comfortable and supported – felt so right. After playing shows for years with my band PROM in New York, whose tracks were a little dancier and mostly written in a slightly higher vocal range, with these new Xoller shows I think I am finally understanding what kind of songs to write that fit my voice best to perform onstage. The key seems to be slower and lower. 
Who are you listening to these days? Any favorites?
I just came across The Japanese House, and I realize I'm late to the party! Cobra Man is also on repeat nowadays, along with Ty Segall, Part Time, and Emily Reo. 
If Xoller was a type of sandwich, what would she be? 
Brie, green apple and raspberry jam with a drizzle of balsamic on a fresh baguette. Tart, funky, sweet, and a little bitter. 
What's something (musical) you've always wanted to try but never have? Any challenges you'd give yourself in the upcoming year? 
Playing guitar or bass onstage! I reached out to my friend Matt Koenig (of The Undercover Dream Lovers) about teaching me bass, but we both got busy planning new releases. Let's get on that this year, Matt!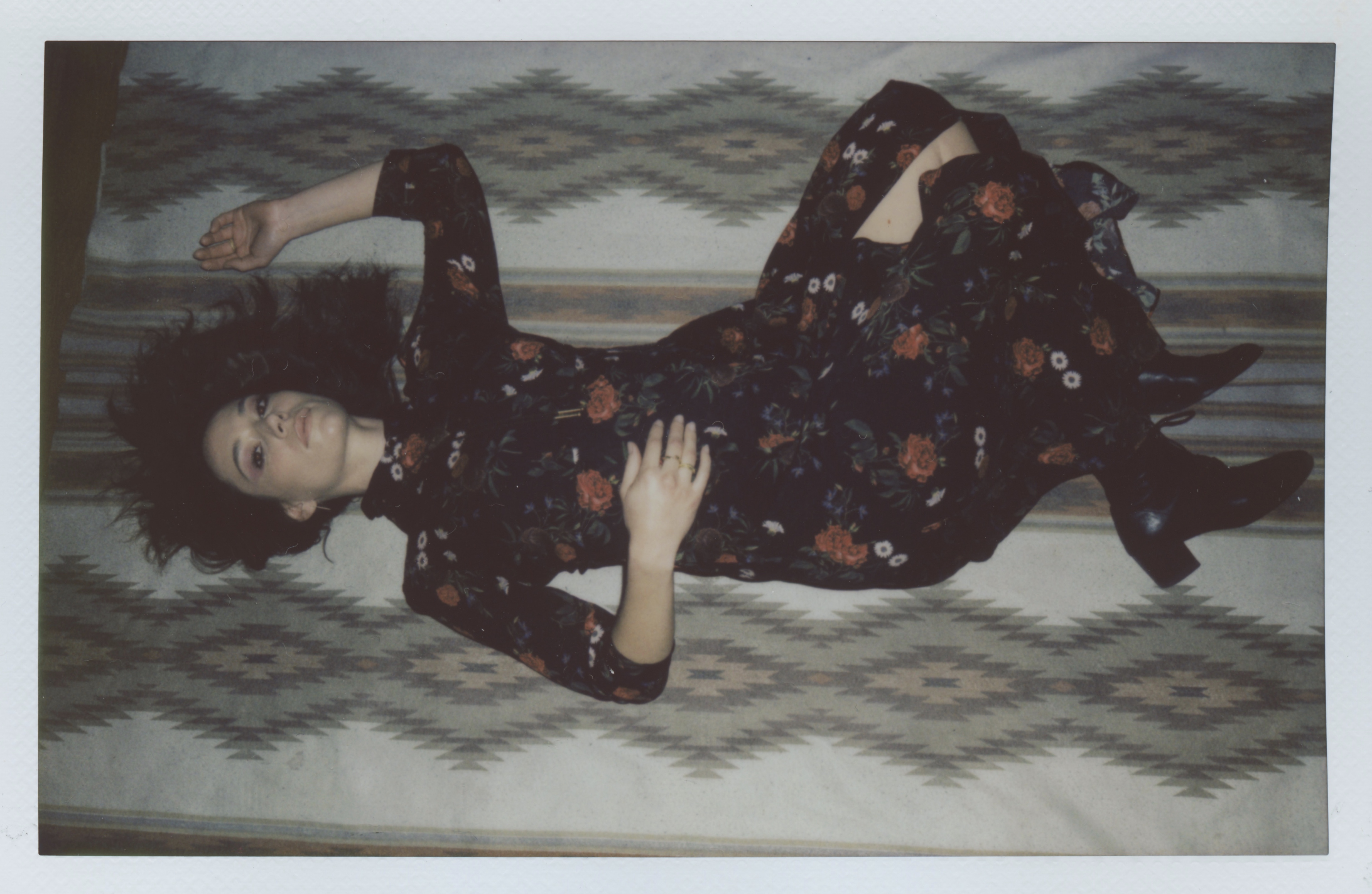 CONNECT WITH XOLLER: