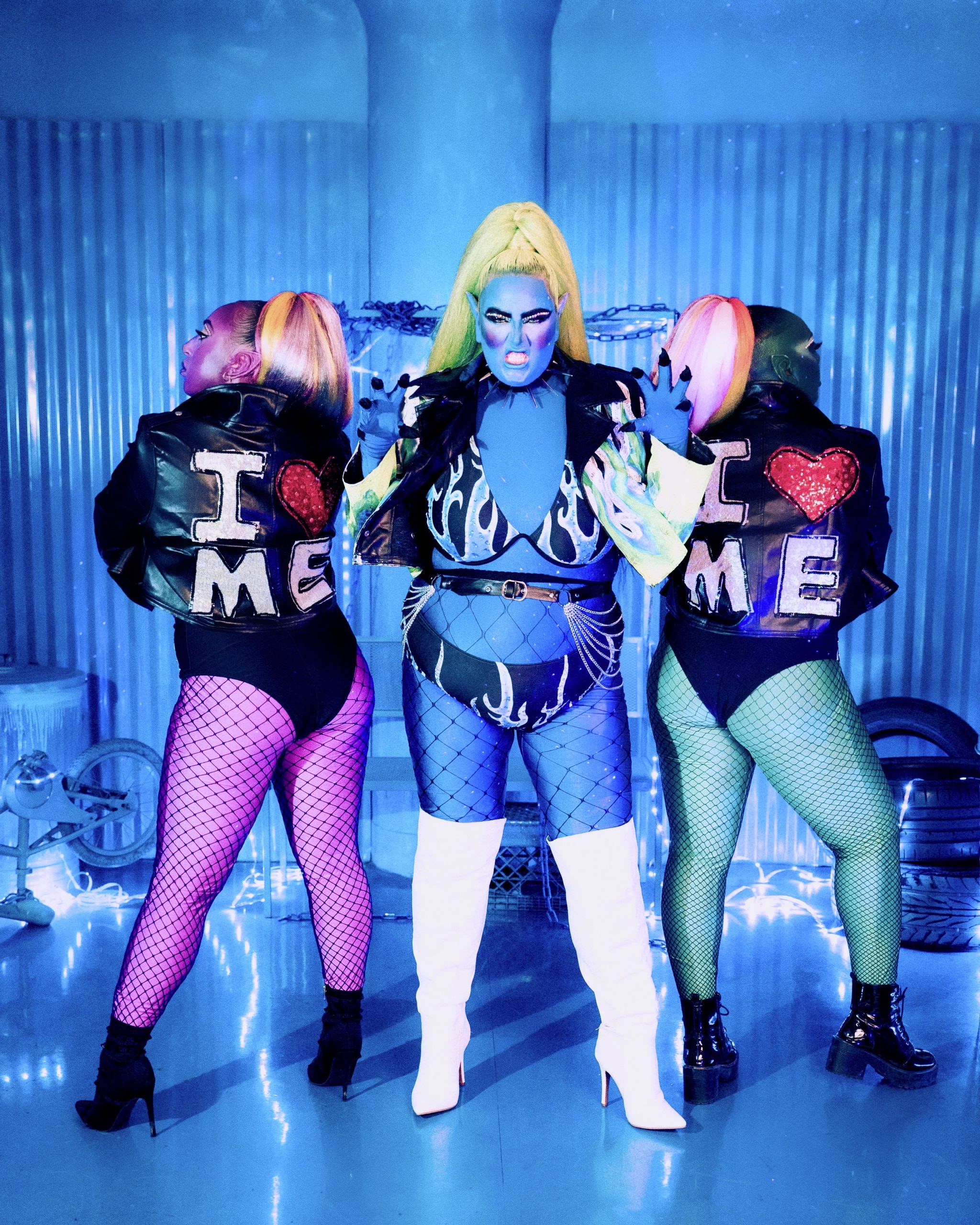 Margie Plus is on a mission to change society's perception of beauty. As an artist, she stands out for her strong, unyielding voice when it comes to matters of inclusivity. Having slayed Savage x Fenty Vol. 1 & 2, she is the curvy trendsetter that the music and fashion industry is craving.
The song and the video are made together with her Norwegian producer and husband Harald Austad. From writing the song to filming and directing the video, this dynamic duo took the reins to get their vision across themselves. The vibrant video features dancers Zai Michels & Aleksia Hill and is choreographed by the multi-creative Justin DeSean.
Margie has appeared on shows like MTV's Ridiculousness and Bravo's Real House Wives of Beverly Hills. Performed three years in a row at the Amber Rose's illustrious SlutWalk, hosted the GALORE Girl Cult Festivals and is an inspiration for girls everywhere to embrace who they are and to go for what they want.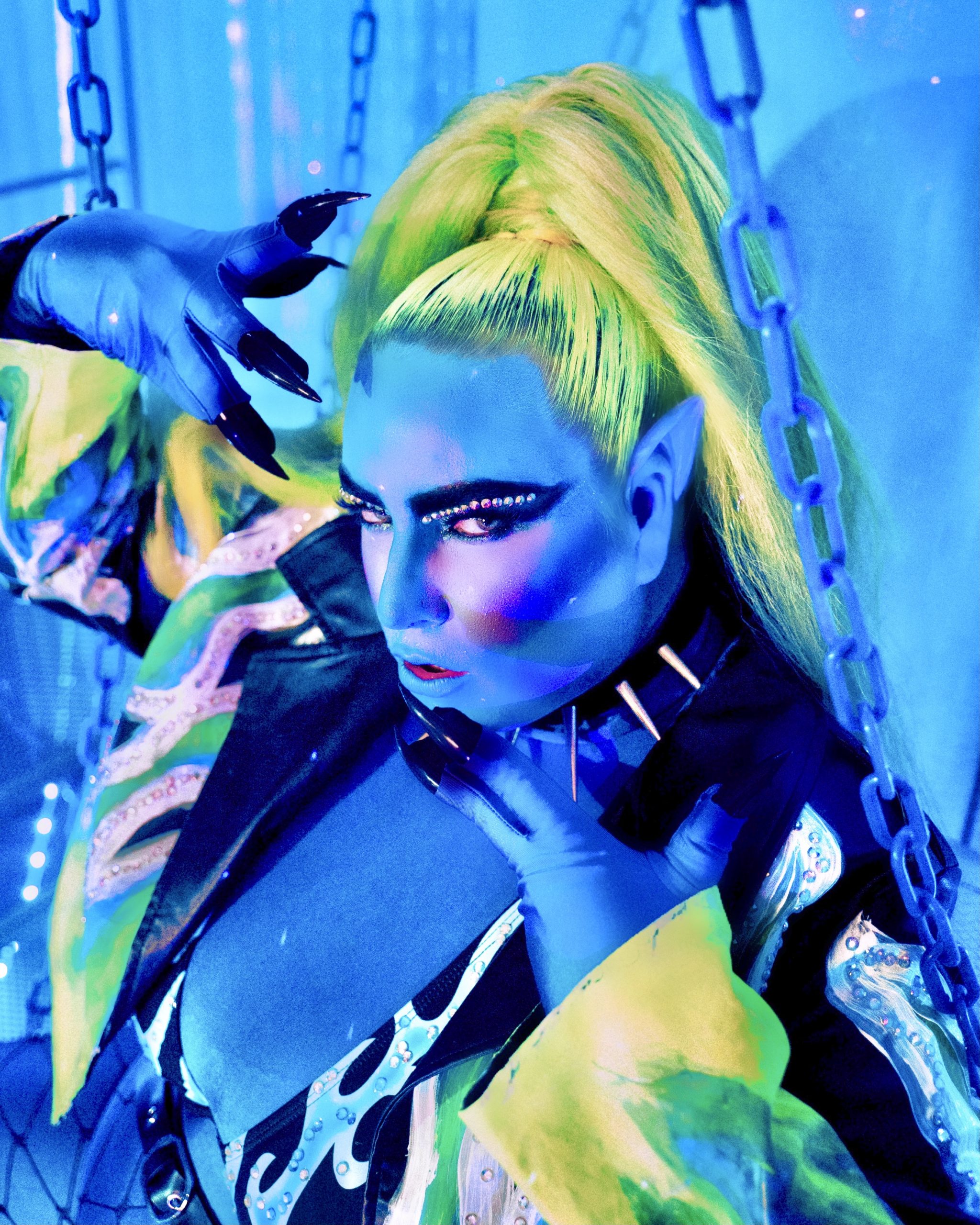 Phil: So excited for you to finally be releasing your new track! What inspired you to write the song 'MONSTER' ?
Margie: BEYOND EXCITED TO SHARE! As a plus size woman, there are times when I've been fetishized and kept secret because of how I look. With this song, I want to help women reclaim their sexuality and embrace their inner monster. I want everybody to be loved for who they are, not hidden because of their differences. We are all uniquely beautiful and should be celebrated!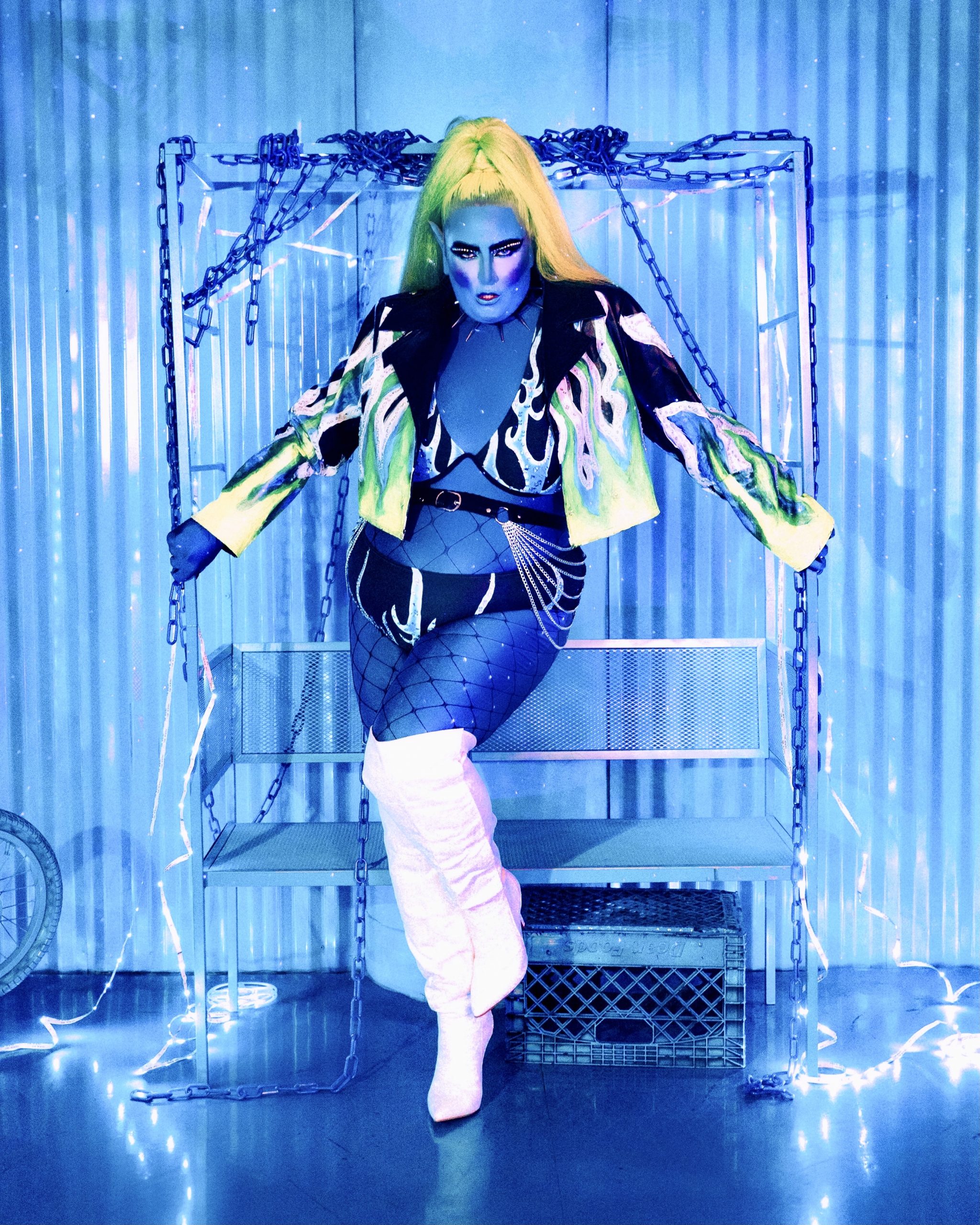 Phil: Lets talk video, who shot it, did the glam etc?
Margie: For the video I had a very specific idea on the creative direction. To help carry out the vision, my husband and fellow creative Harald Austad took on the challenge of co directing and producing the whole thing with me. He has shot me in the past and I knew that I was in good hand with him behind the camera and leading all the production. I had my day 1 partner in crime, Justin DeSean, choreograph the project and featuring my dancers Zai Michels and Aleksia Hill, who are already making a name for themselves in the industry as curvy dancers who show up and show out! For glam I partnered with my girls at Luna Magic Beauty for bold, colorful, makeup and Diamond Brown on the fab hair. I had worked with Diamond for the Savage X Fenty shows and loved how she got the vision and knew how to take me and my dancers hair to the next level. Since we all had upwards of 5 packs of hair per monster, those pony tails were heavy and no joke baby.. but totally worth it!
Phil: What was it like working with your husband on such a large project?
Margie: Harald is literally one of the most talented humans I have ever met and am in constant awe of all he can do. Honestly I feel so lucky to have a partner that has the same undying need to create like me. Who would have thought and Aquarius and Taurus could fit so well, lol. We are both forward thinking, resourceful, and aren't afraid to take matters into our own hands to wear many hats in the creation process when needed. Its rare to find someone you can love and work with at the same time, this is not the first time we have worked together and for sure will not be the last.
Phil: How did you come up with the concept of the video and what inspired the fashion?
Margie: I was obsessed with the movie from the 80's 'Little Monsters' growing up and thought it would be the perfect way to tie in the duality of the 'monster under the bed'. The thought was being pulled into this other world filled with confidence and self love where under the bed we can celebrate ourselves as the 'monsters' the world makes us out to be. I went to school for fashion design so I took it upon myself to make and style every look. I wanted myself and the dancers to have a punky edge so I hand crystallized and studded two piece custom flame bikini's with hand painted moto jackets that had I made ' I heart Me' patches. The pink satin look was another favorite because it was very much 'Little Bo Peep' gone fashion! I hand made all the bows individually and added the crystal hardware after with the custom patterned oversized fur hat.
Phil: What inspired the set? Where did you shoot at.
Margie: We were lucky enough to find an amazing creative production space called The Color Crib in Downtown LA that totally helped us convey the story we wanted to tell with the video. It is run by another creative couple who run it independently and came up with the amazing color themed sets that you see. Check out their instagram at @thecolorcrib to see more of the space and  all the fun projects they have been working on.
Phil: How has your music and creative process evolved?
Margie: Wow good question! The first music project Harald and I made together as artist and producer was back in 2014 and feel we  have for sure evolved as musicians overall. The music now is more authentic to who I am and really have embraced  my mission as a confidence activist. I think I am trusting myself and vision as an artist more and more and realizing the power I have as a content creator to tell my story.
Phil: What is the 'Monster' hiding under your bed?
Margie: The monster under the bed is my fiercest self, unafraid of being who I really am and celebrating myself and body in its entirety. I'm no longer hiding her anymore in fear of what others may think of me, she's unleashed baby!
Phil: Since you dropped this project on Halloween, what has been your favorite costume thus far?
Margie: Seeing as I feel like most times to the outside world I wear a costume 365 days out of the year, its hard to pick my favorite costume. With that said, last year I went as a thick Jessica Rabbit with a red latex theme to Rihanna's Halloween party and it was a huge hit, so that is my current favorite to date.
Phil: Trick or Treat? Why ?
Margie: A Treat by day and a Trick by night! But generally a treat because I am sweet and know how to throw down in the kitchen.
CONNECT WITH MARGIE PLUS
INSTAGRAM // TWITTER // YOUTUBE
story / Phil Gomez 
Video Credits:
Director: Margie Plus & Harald Austad @margieplus @harald.austad
Cinematographer: Harald Austad @harald.austad
Creative Director: Margie Plus @margieplus
Choreographer: Justin DeSean @Justindeseanofficial
Dancers: Zai Michels & Aleksia Hill @_officiallyzaimichel_ @aleksiaraven
Hair Lead:Diamond Brown @mzdiamondbhair
Hair Assistant: Sheldon Wright
MUA:@LunaMagicBeauty
Blue Room & Cover Photographer: Loamis Media @loamismedia