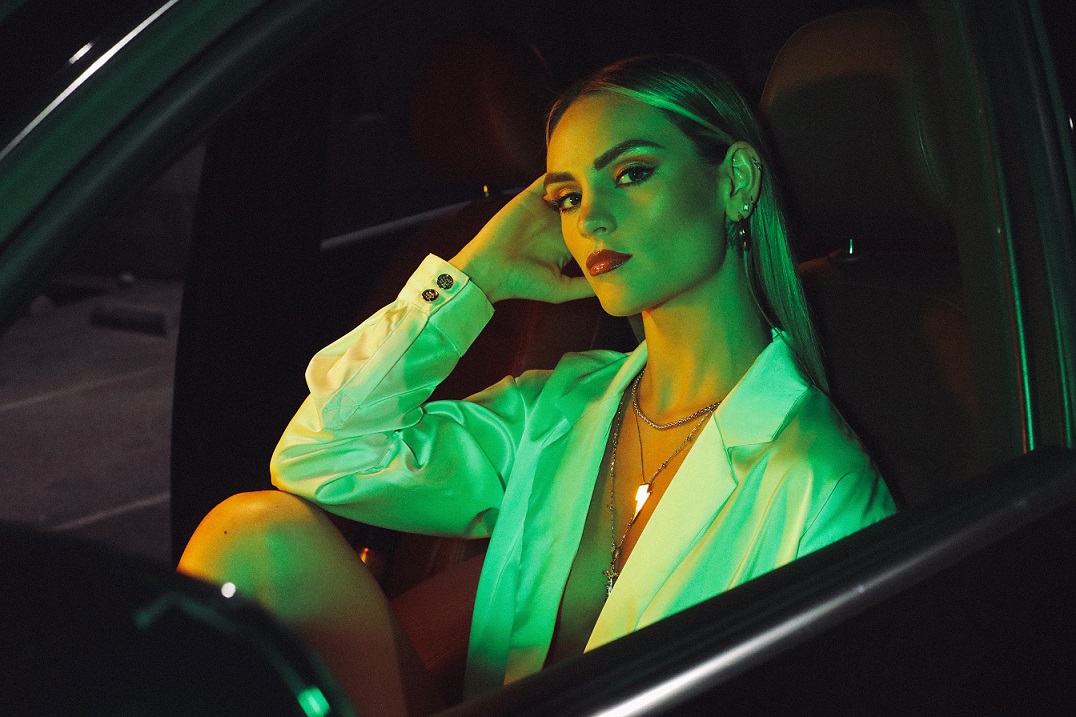 Madonna, Christina Aguilera, and Rihanna are just some of the artists budding pop star Jenny March admired growing up. "I always wanted to become a pop singer. My goal has always been to do what I love, create music and perform, and do whatever it takes to be able to survive doing that," March said about her lifelong goal.
Jenny March says she was lucky to have the proper backing going into her career as well. "I was lucky enough to have parents who supported my dream early on," she told Ladygunn.
March's familiar pop songs include the fun, dance party essential "California Daze", the lush soft ballad "Rebound", and now her newest smash, "November Nights." March says that her writing process varies. "I usually come up with melodies first and then write the lyrics, but it just depends on the day. If I'm at home writing alone, I like to start by playing chords on the piano and then whatever comes comes. If I'm in a session with a producer, I like to make a rough beat from scratch and then start writing. I think writing off of a simple piano chord progression though is my favorite."
March sat down with Ladygunn's Robert Frezza to talk about the creative process,  her reaction to becoming a social ambassador for Rihanna's SAVAGExFENTY line, and the sleek style in her November Nights video which has our eyes hooked.
Do you think it is easy to get noticed on YouTube and streaming services now? Was it difficult to follow up 2019's ballad "Rebound" with the up-tempo "November Nights"?
I think it's both easier and harder to get noticed. It's easier to get your music out to people, but it's harder to get noticed because of the amount of people releasing music. I don't really ever think about following up a release with another and how it's going to work out. I don't think it was difficult, it was exciting! I've been working on my first EP, and "November Nights" is the first single off of it.
Your songs are very relationship-based. Do you think relationships are an easy topic to write and sing about?
I think a lot of artists tend to write about relationships frequently because we go through so many in our life. It's in our nature to want to feel wanted. I personally like to write from experience and I've been through some relationships in the past and I wrote about them because it's a form of healing for me.
Is "November Nights" about anything or anyone specifically?
It was inspired by my last relationship. It's about a darker side to loving someone, I feel like you don't hear about often. You put your heart and soul into someone, not really getting what you deserve in return, but the highs are so good you're addicted to it.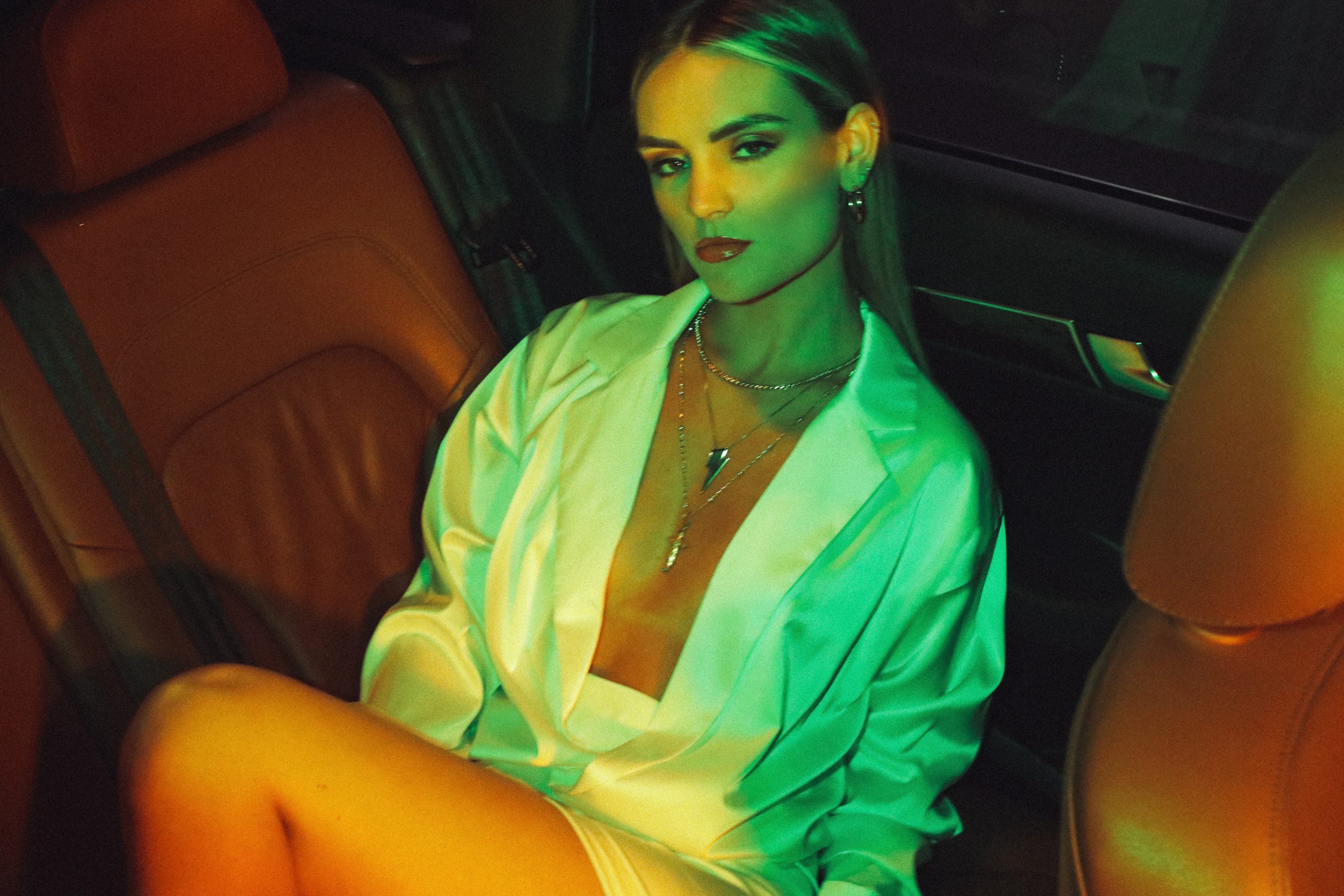 How is music a creative outlet for you?
Writing music helps me heal and it helps me learn and grow about myself. It gets me through days I'm feeling low and it makes the best days even better. Performing music to a small or big crowd, is a whole other feeling I can't explain.
COVID has taken a grip on the music industry and concert scene. How do you plan on getting your music out there until this is over? I understand that you put together a live Instagram show called Wednesday Sessions. Can you tell me more about that?
It has and it's really sad. Performing live is my favorite part about being an artist. I'm sure other artists are missing it too. I've taken mostly everything online during this pandemic. I've been doing lots of Livestream concerts on other platforms during quarantine. My favorite thing I've done is the Wednesday Sessions, which happens on my Instagram page every Wednesday at 4 pm PT. I go live with a new artist every week to do a Q&A and performance. It's been a great way to connect with other artists and talk about music and what's going on in the world.
You are on the way to become a social ambassador for Rihanna's SAVAGExFENTY fashion line. How did you get involved? How important is this role for you? How important is fashion, in general, to you?
They reached out to me directly through Instagram and asked if I wanted to be an ambassador. As I had just bought an item from their site 2 days before, I was quick to say yes!  I don't have the biggest following yet, but I love that the brand is about body positivity and having something for everyone and I want to share that. I think fashion kind of goes with music as it's a way of expressing yourself too, except with clothing, shoe wear, and accessories. Dressing up is a fun way to express myself along with music.
Speaking of fashion, you sport many looks throughout your videos. Do you enjoy the video-making process?
I do. I like being very involved in every aspect of my music and brand, creative and business. I styled myself in the music video to "November Nights" which was a lot of fun and I helped create the treatment for it. We shot the music video the day before Quarantine. Talk about fate. The director and I spent a lot of time editing the video together, by passing emails back and forth. I'm extremely happy with how it came out.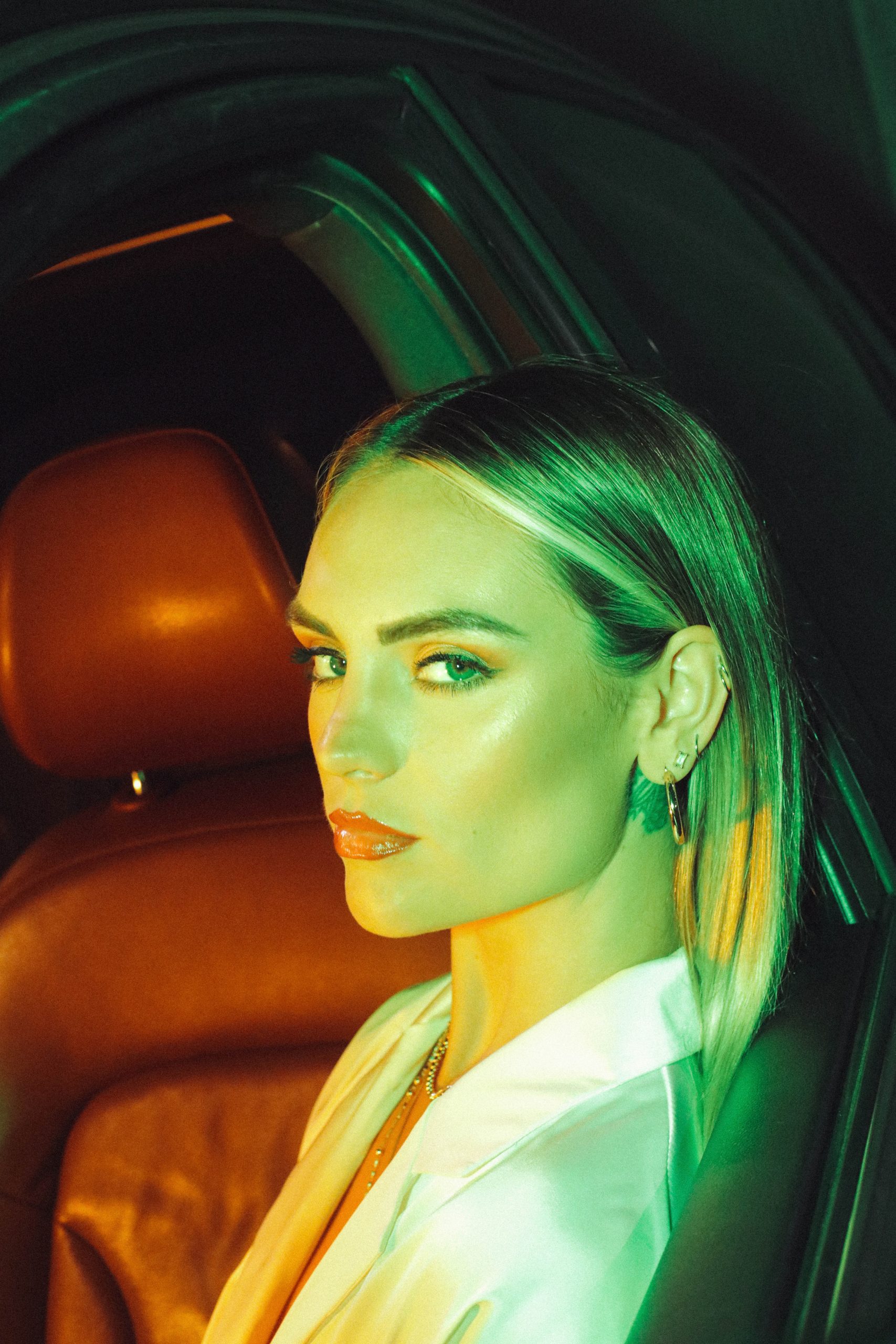 CONNECT WITH JENNY MARCH
photos / Naserin Bogado
story / Robert Frezza