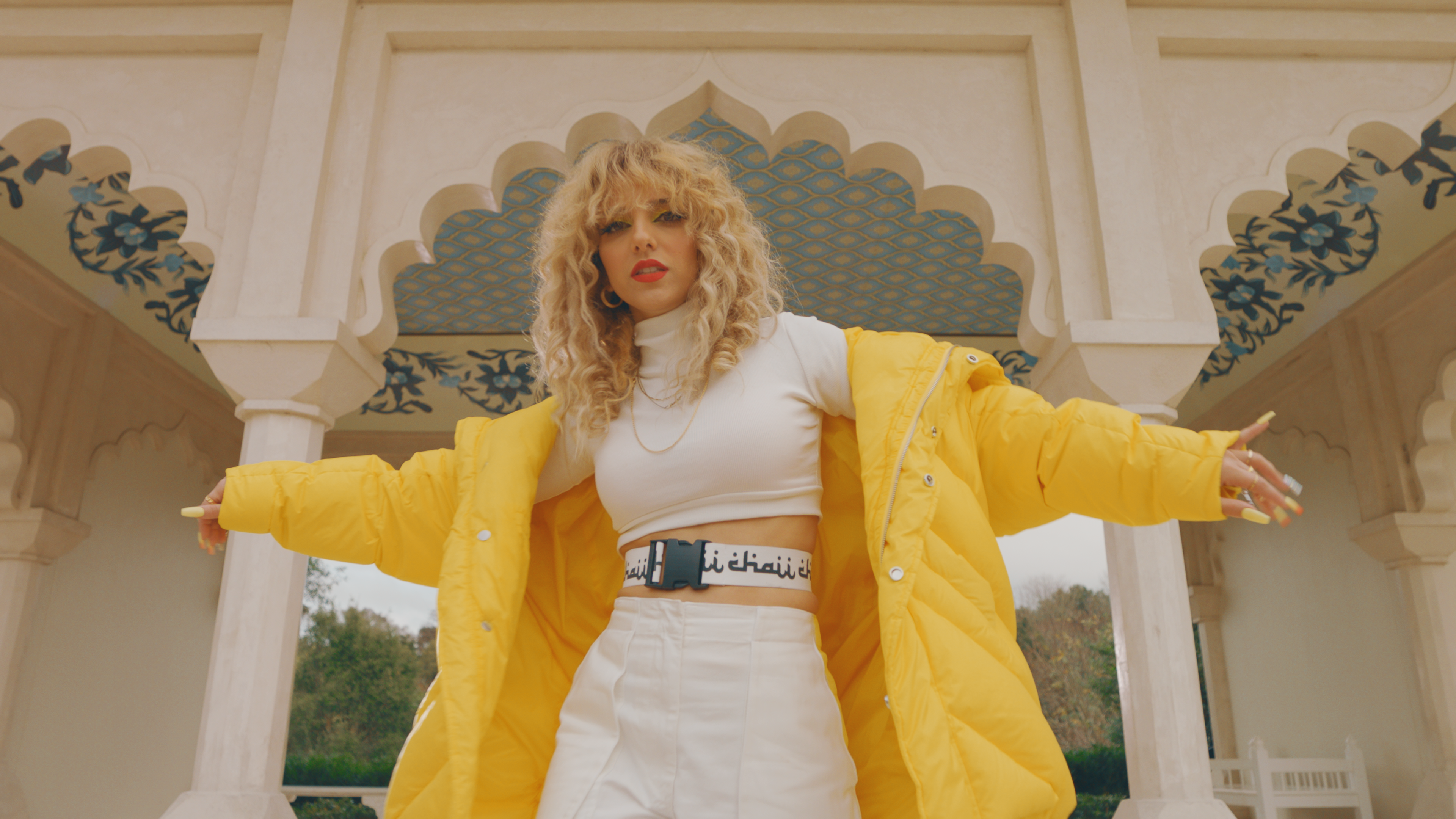 Pineapple Pizza—agreeably a pizza for the rebels…and Friday's edition to the discography of a vocalist with a unique cultural background. CHAII, the experimental rapper hailing from both Iranian and Kiwi descent raps with the warmth of a tropical breeze. A fusion of two cultures informs a rhythm that gets the job done, and a tender trickle of piano sets the opening theme for the title track but quickly transitions—"thought I'd get a text or a phone call…neither". Rudeness supported by discreet glamour fuels the drone that pulsates beneath lyrics with grunge and candor. Six new tracks are presented and shamelessly disregarding category, CHAII raps to a beat of her own.
How would you trace your journey with hip hop?
I would say it was from when I was a kid and I moved to New Zealand… because it was the first time that I listened to hip hop. The first thing I saw on TV was Eminem! I didn't understand any English, but I loved the expression of it, and it just got me hooked…how much you can communicate without even understanding another language.
Rap music helped you learn English, correct?
It did yes!
As a person of mixed race, how much of that inspires your music?
A lot…just moving to another country at a young age and having those two cultures. I feel like once you start making music that you can really connect to it will be very connected to your culture and very connected to yourself. I feel like I'm really close to both the Persian culture and the New Zealand culture, and I try to express that.
Those cultures are very different, would you say that it was difficult for you to fuse them together?
Definitely! They're so different musically the language is different so to begin with I just went away for four years just trying to experiment with the sounds and just find that hotspot of something that works. I didn't really have many examples of Persian and western music put together.
Musically, what has been your best work to date?
The music is all different but if I had to say it would be my first project…but I've had so much fun with Pineapple Pizza, and it's been super collaborative.
LIGHTSWITCH is darker compared to Pineapple Pizza…how would you describe your first EP compared to today's release?
It's a lot grungier and it had a lot of layers to it, whereas this EP is very fun and light and very straightforward and simple. It's always great to get that music out of you as well…it's just another side of me.
Biggest rap inspirations?
In a more culturally way…MIA was definitely a very big influence. She's mixing kind of her culture and brings that into her music, so she has had a very big influence on me…yeah.
DIY…a very big theme in your music, what specifically does it mean to you…do you feel like you have to do everything on your own to be validated?
You don't have to do everything on your own and artists can take on what they enjoy, and I just so happen to enjoy a lot of different aspects in creation…but in saying that it takes a whole team to bring visions to life…I'm not taking everything to the finish line and there's a big process that happens from the initial stage of planning the ideas. I started off a lot of the years when I was in the industry I was working behind the scenes, and now I'm kind of branching out a bit as well and it's awesome to be able to connect to your project.
How does it feel to be the very first Spotify artist from New Zealand?
It's awesome! The radar program is such a big program and it felt great to have the support from Spotify because it's a bit of validation that your music does resonate with some people, and it's got a place to live on even though it doesn't fit in a box.
Does it ever bother your that your music doesn't fit into a specific box?
I love that because I just love that music can create conversation. I'm not an easily understood person because of my background and everything so I think naturally not fitting in a box, people can experience what they want, and I love that.
How much of a role does religion play in your current sound?
Yeah, so me and my family are not super religious, its more of a strong culture. Religion and culture are such blurry lines…we've got all types of religions and people who look different to each other that live in the Middle East. I wanted to portray things that are not usually seen in the media…there's such a stereotype and so that was important for me to show that it's just another normal country.
Feminism?
We're heading in the right direction in terms of being more accepting, and I believe in showing through our actions.
Rude or Sassy?
Rude! Interpret it how you want…but I feel that what I'm putting out is quite raw. Sometimes I refer to baselines and things that are in your face, I call them rude because they are meant to invade your space.
Do you feel that spaces need to be invaded or approached?
I feel like we need to take a confident step forward and really be bold…you don't have to be in peoples faces…but through your music, personality, and consistent work. That's the way to leave a mark. I think for me it's just through that kind of grind in this industry.
If your passion for rap was a color, what color would it be?
Canary yellow!
Your favorite party trick?
If you put the palm of your hand on the ground, I can spin my wrist one and a half times!
If you're double-jointed you can do it!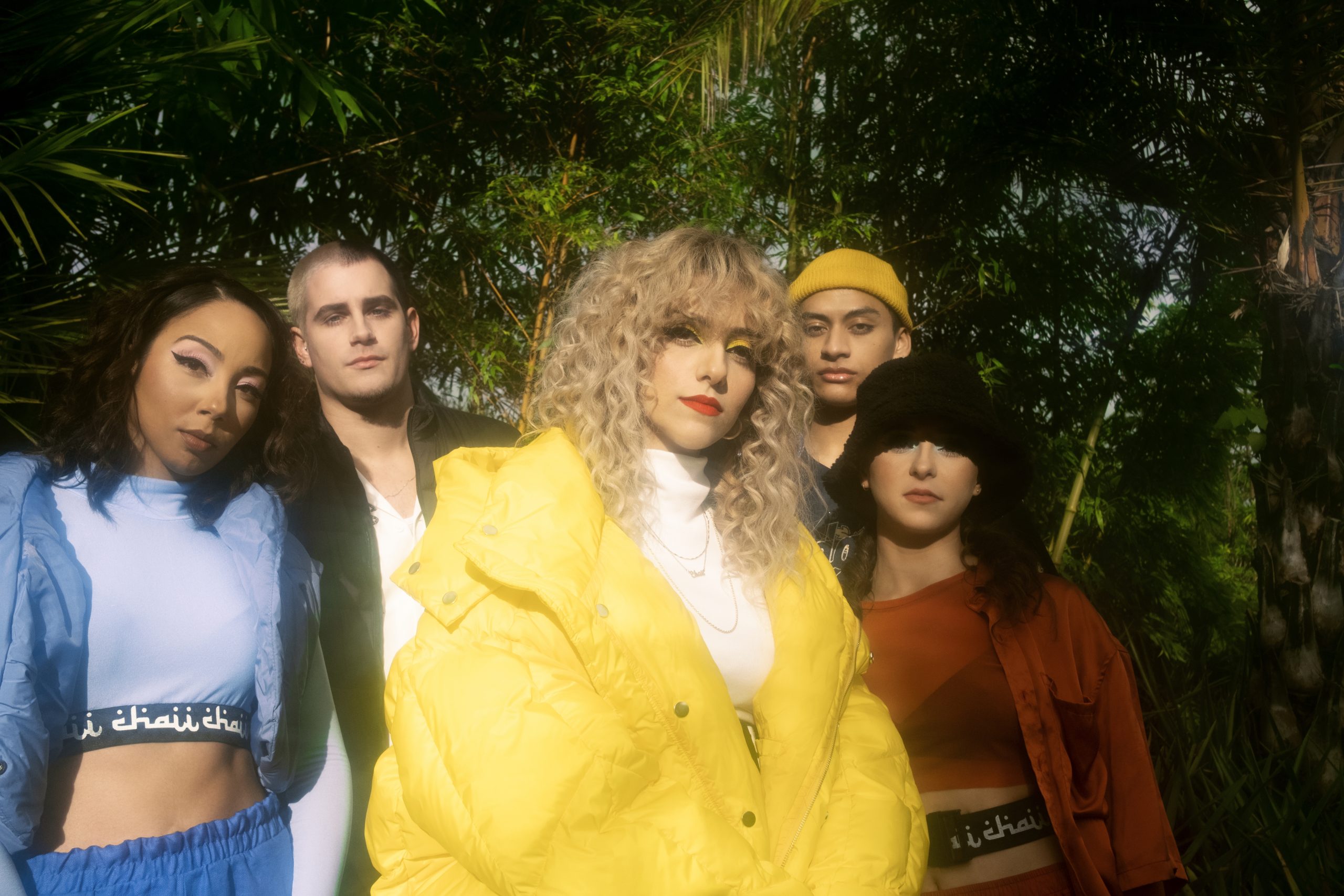 CONNECT WITH CHAII:
FACEBOOK // INSTAGRAM // SPOTIFY
Story/ Alexander Mays
Photos / Evan Xiao