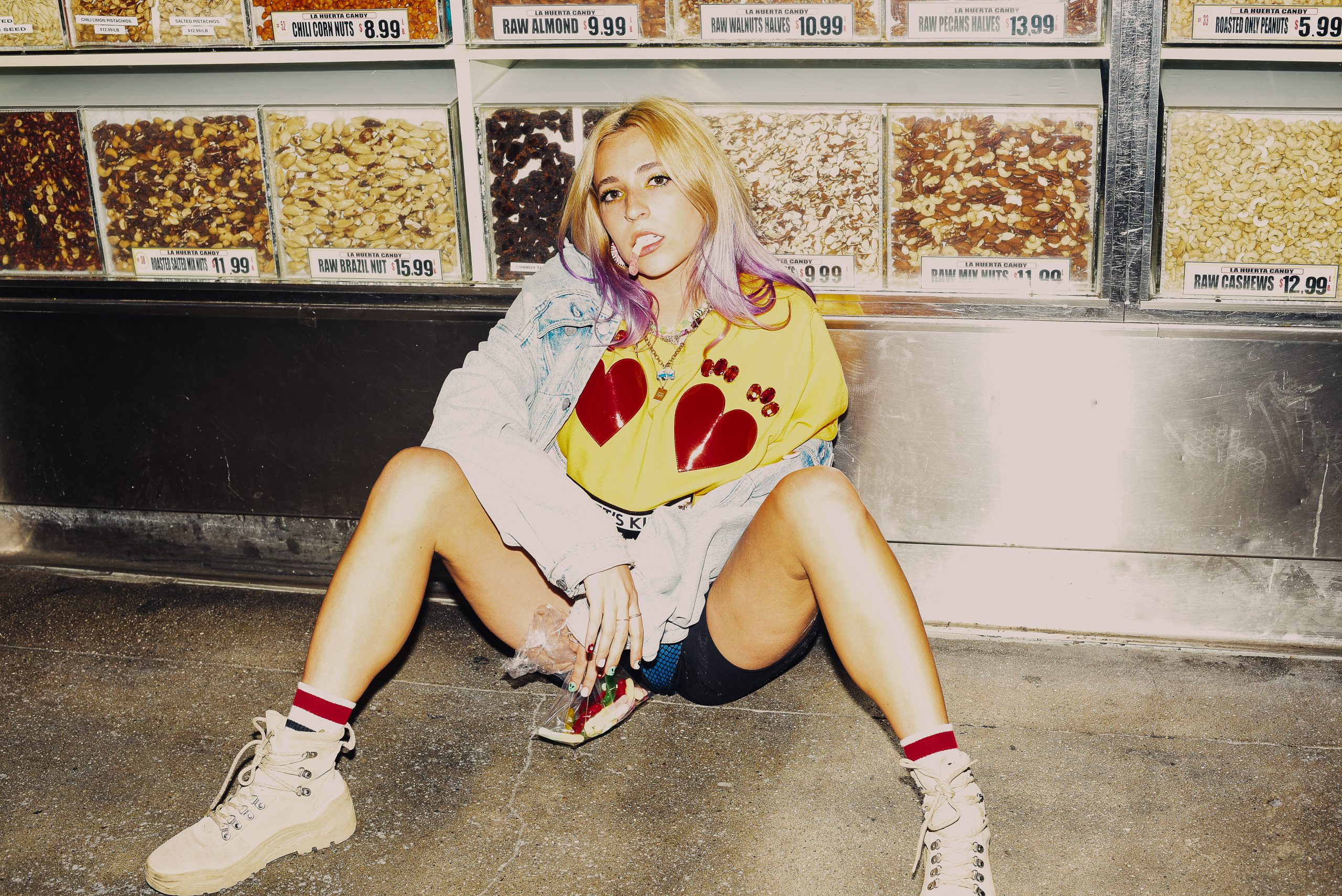 PENNYWILD is a multifaceted artist who has been successful as a choreographer, DJ and music director, among other endeavors. She assures that the "Younger Sister Syndrome" definitely played a huge part in her wanting to start up dance lessons at an early age. "I always wanted to do what my sister was doing – and at the time, that was dance. As I got older and started exploring my own artistic palette, I discovered I was specifically drawn to the art of storytelling. Thus, my interest in dance evolved into musical theatre, which then evolved into music production, and has now evolved into music on film. It's always ever-changing!".
Following her debut EP "MIDI In Motion" that was released last year, PENNYWILD just unveiled the next chapter and in this interview, she gives us details of her new song, her EP and how her creative process works.
Penny, we have already heard "Side Streets" and "Dollars, dolls, drugs" which tells us about a very expressive album where there is a lot of euphoria. Can you explain the EP's concept further? What was your idea when developing it?
During lockdown, I found myself eerily nostalgic for my "glory days" (aka 2016-2019, when I was exploring the queer/ electronic music scenes in NYC and LA). I would catch myself staring at a half-fleshed out project in Ableton, and all I wanted to do was add crowd noise, random adlibs, and field recordings of soundbites from friends I had collected over the years. This made one thing clear – like most other people I knew, I missed dancing; I missed going out. Frustrated at the lack cohesion of the sounds I was playing with, I decided to start from scratch and capture some new chatter based on very specific prompts/ concepts. I would "interview" friends over Zoom, and ask them to role-play different stages of our shared nights out. What resulted was 3 GBs of dynamic, interesting, and hilarious one liners from friends. I spent a lot of time re-arranging them to make any sort of narrative sense, and the sonic texture of NIGHT PEOPLE was born. 
What is the significance behind titling the EP "Night People"?
Before I started writing/ producing this record, I spent a lot of time journaling. I had recently completed "The Artist's Way", which is a sort of self-help book/ artist exploration course, and the writer advises you to journal for 30 minutes in the morning, as soon as you get out of bed. While journaling, I couldn't escape many amalgamations of the phrase that would amount to "night people". 
Tell us about the visual concept that the promotion of the EP will have.
Visuals are really important to me, so I knew I wanted to put a lot of focus into them in a reimagined way. I teamed up with my friends at Alright Vision (Quinn Tucker and Jennifer Danyal) and curated a NIGHT PEOPLE zine to accompany the EP. We took on a monster of a shoot including a crew of fifteen incredible artists, and captured both digital & analog video/ stills. Our immersive multi-media mini-magazine will be available for print purchase when the EP drops! (We've also been repurposing that footage for visualizes, Spotify canvases, countdown images, etc.) 
You have worked with many artists in different areas. We are talking about a very rich experience. How would you describe your artistic evolution through time?
Since storytelling/ context is really at the center of what I do throughout each "hyphenate," a lot of my work becomes about character development, plot arc, and idea signaling – whether that be subliminal or obvious. As weird as it sounds, this even applies to DJ sets. There's always a way to strategically build up energy and release it. 
Having collaborated with so many artists, what do you think is the number one rule for a successful collab?
I think collaboration is all about listening. In my opinion, the best part about putting your head together with someone else's is the fresh POV. I love to lead with other people's ideas and then add in my perspective. From there, I'll work to marry the two as organically as possible. While there are definitely times that my impulse is overwhelming, I try to contain that as much as I can in order to merge the two styles together most effectively. Directing is really the only collaborative facet where I take true leadership and "assign" ideas. 
When you are not connected with the artistic activities that you develop, what do you do? What distracts your mind from work? (We really don't know what time you do everything you do, your day must be like 45 hours LOL!)
Over the last few years, I have developed an obsession with Korean recipes, to the point where they are essentially my entire TikTok FYP. Cooking/preparing food brings me so much joy and peace, I can't really explain it. Similarly, you can find me at hot yoga pretty much every day. On a less innocent note, I love pretending to know/understand different types of wines, and am often drinking it. 
Let's do a round of quick questions =) 
What's the most inspiring place to create that you have?: I've recently been taking sessions with one of my favorite producers (Desert Disco) at his home studio in Albuquerque, New Mexico. As random as that is for me, it's been a really lovely and peaceful work environment. He has these beautiful floor to ceiling windows on the second story of his apartment and keeps it super temperate. He also has this adorable cat Misha that I love, and I feel like she always helps me get into the right mindset to create. I don't love creating in stereotypically "inspiring" environments because I get too easily distracted. Plus, I'm accustomed to creating in dance studios which are famously huge empty boxes. My ideal creative atmosphere is quiet, calm, comfortable, and bright. 
What is the first album or piece of music you bought for yourself?: It was most likely La Vie Boheme from RENT The Musical … as painfully embarrassing as that is to admit. 
What was the first song you ever made?: I remember making a really dissonant and chaotic mashup of TEED's "The Garden" and The Beatles' "Octopus' Garden" and it was absolute garbage. I hadn't remembered that until now. We've come a long way! 
If you had to recommend one album for someone looking to get into electronic music, what would you give them?: Daft Punk's "Alive 2007" hands down. 
What's the best investment you have made with your money?: In 2014, I combined leftover funds I had made from touring with the musical West Side Story with a loan from my late grandma and bought 2 Technics 12s and a 2 channel Behringer mixer. If I didn't buy that 1st round of gear, I would have never learned how to properly DJ, and would never have played my first gig.  
Who was your greatest mentor, and what was the best advice they gave you?: My greatest mentor continues to be my friend Eamon. Although he is my age and doesn't even work in electronic music (he's a director & choreographer), his guidance continues to shape me as an artist and professional in the many realms I pursue. He constantly reminds me that we have the capacity to "make it happen" no matter the difficult circumstance. For example, if he's experiencing a creative block, he works through it rain or shine, and gets to the other side. If he lacks funding for a project, he crowd-funds and then finds a way to work with what he's got. He is the hardest worker I know, and a lot of that has rubbed off on me. 
If you had to choose only one of the activities you do, what would it be and why?: This question will forever be the bane of my existence! I have essentially chalked it up to the fact that I would not be fulfilled without movement or music. I've gotta be moving my body, and I've gotta be making/playing music. Performing is really what keeps me going.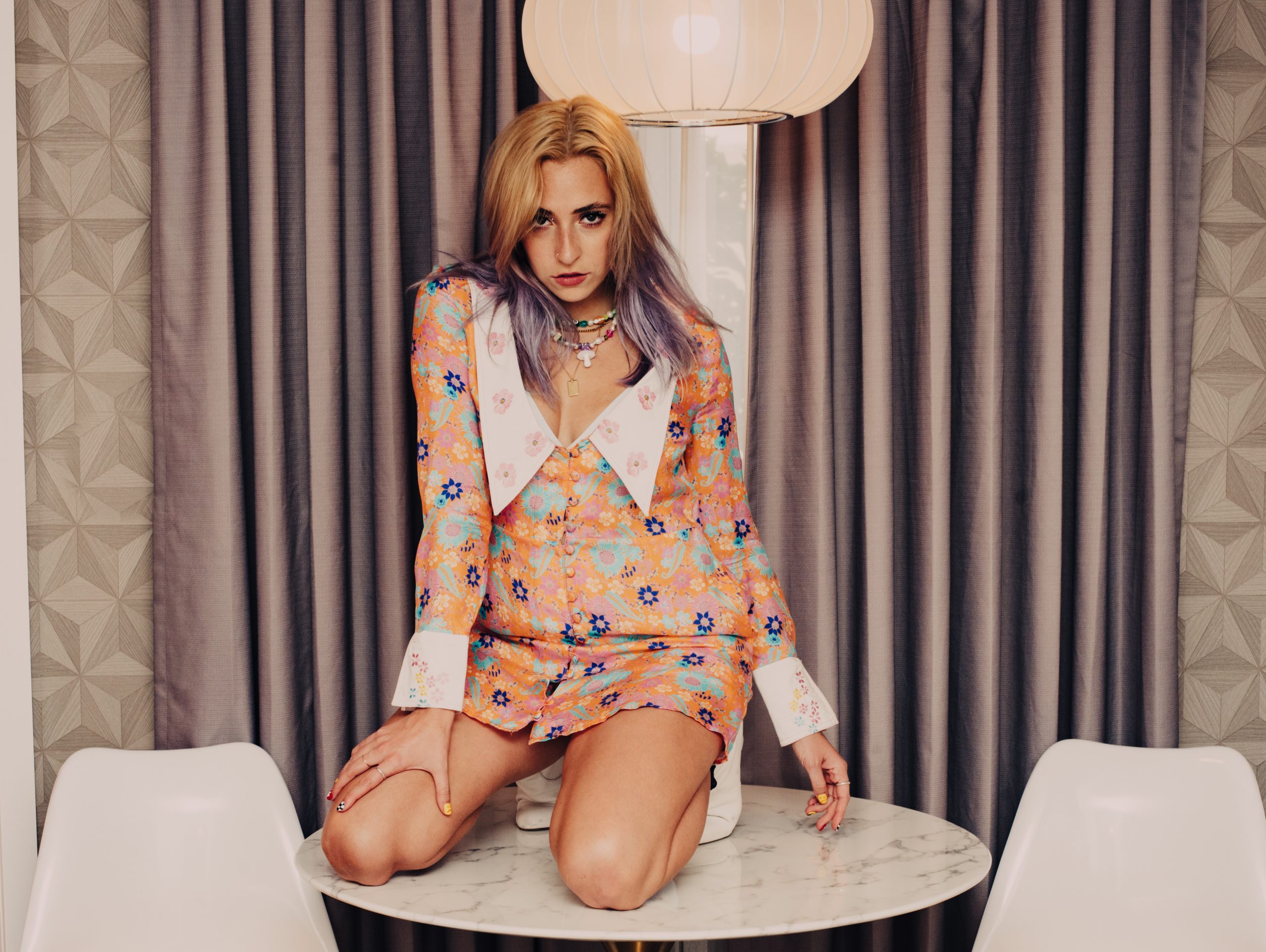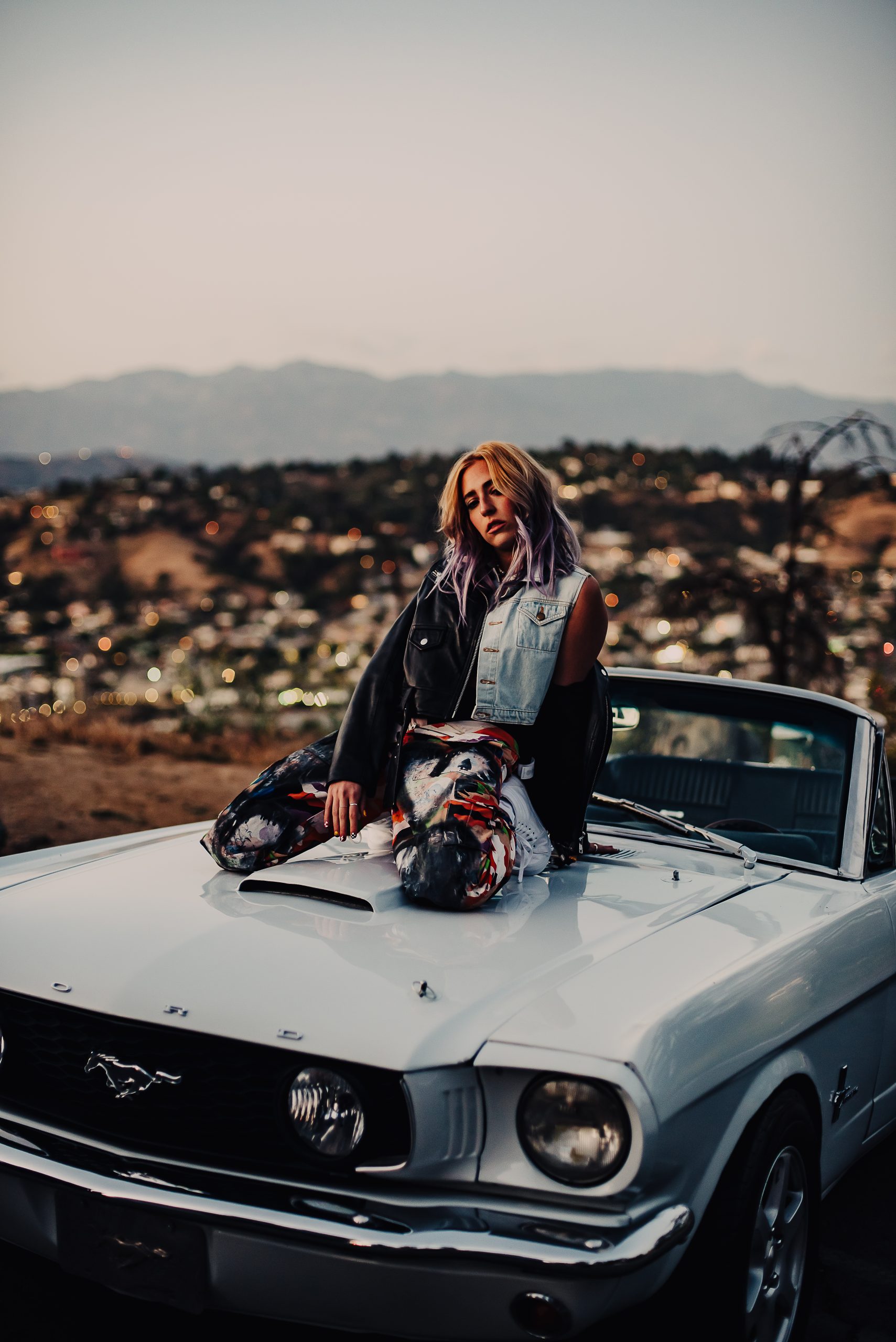 Story: Mariana Gonzalez Photos: Shari Hoffman
CONNECT WITH PENNYWILD