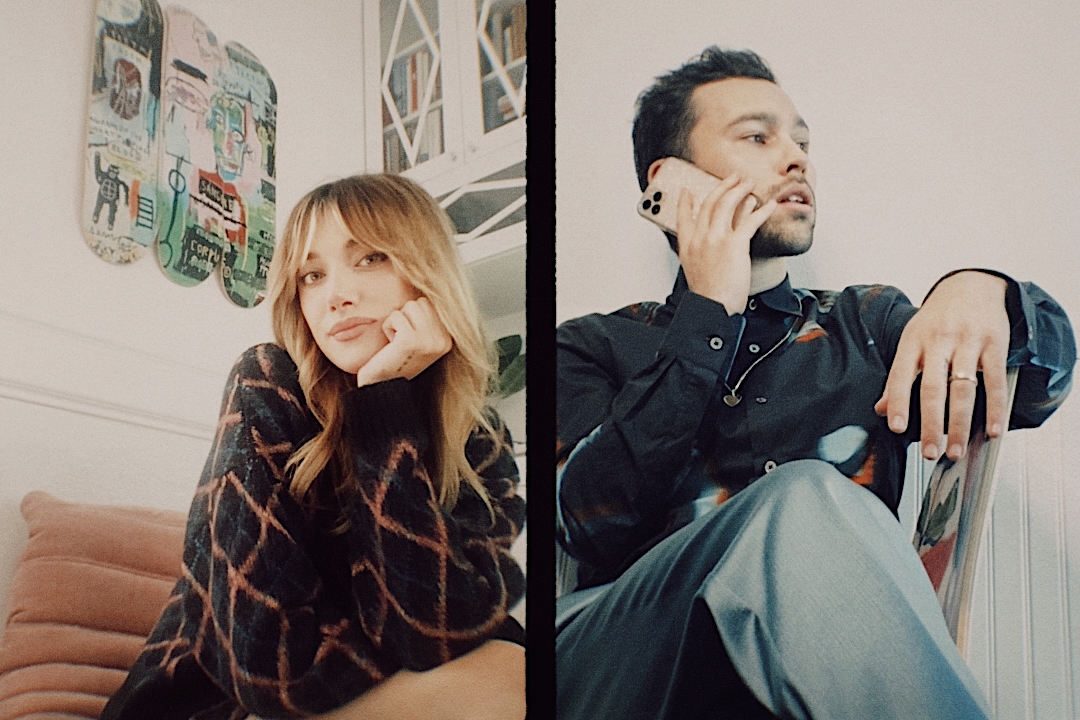 You could say MAX really maxed out on this remix of his hit single "Blueberry Eyes" off his second album "Colour Vision."
The remix features SUGA of BTS, Lil Mosey, and most importantly to this article Olivia O'Brien. The remix shows the true beauty of collaboration by using each artist's unique style to add to the original single. It is an example of a song not needing a remix to add interest but rather building something completely its own from a remarkable base. 
For many MAX is the soundtrack to falling in love and staying there and staying there. Now with his last album surpassing a billion streams, and his new album being so well received, it is safe to say MAX is a staple in pop music today and will be around for a long time to come. There is nothing like finding the perfect soundtrack for a good day, road trip into the desert with friends, or laying by the pool and with "Blueberry Eyes" and "Colour Vision" MAX has you covered. 
Olivia O'Brien on the other hand has been busy making songs to cure the heartbreak of those relationships that don't work out. She is a master of creating relatable, emotional, and empowering songs for anyone in need of something to dance it out to. She fearlessly walks through hard emotions with an honest perspective and somehow still comes out with her head held high and baddie status intact. Olivia's feature on "Blueberry Eyes" shows she is also fully capable of bringing the same charms to a song that is all about positivity and love. Whether it is one of her breakup anthems or something more positive almost all of Olivia's music is something that will make the whole car vibe along on those late night drives. 
We hopped on a FaceTime call with MAX and Olivia and let them "Pass the Mic" and go into detail on the topics they care about today. See the full conversation and FaceTime images below. 
MAX
How are you doing queen?
Olivia
Good! How are you?
MAX 
I'm doing well just you know hanging out with my baby and making music the usual life!
Olivia
Sounds fun!
MAX
I saw you're working on a new project? Is it an EP? An album? What's the vibe of the project?
Olivia
Yes I am! I didn't want to put out a straight up album, I don't really like working on those. So now I have this whole little concept that I'm excited about. 
MAX 
Why don't you like albums? I feel like we never talked about that? Is there a reason? Do you not like other albums in general or just for yourself putting out albums? 
Olivia
I mean I love other people's albums, I definitely have favorite albums. Personally, I just have a really short attention span and I know a lot of my fans do as well. I'll put out a song and they'll be like, 'we need another song' like three days later. Also, you know being signed to a label I don't always get to control when I put out music so when possible I just like to put stuff out when I have it and when I want to. I think that when I have to wait to make a whole conceptual album, sometimes I end up compromising songs that were really good because they just fit the concept of the album. Or I'll find that I've been working on the album for a year, and then some of the songs were too old. I think I just second guess myself too much at that point. Whereas if I'm doing something that's a little bit less pressure, I can put out songs that I love and that I know my fans will love, without overthinking whether or not it fits together in a cohesive project.
MAX  
Yeah, totally! I feel like it's interesting, the feeling of the people being insatiable with how they digest music. It's something that hopefully starts to shift a little bit because I feel like, as artists, you put whatever amount of effort and time into a project whether it be an EP or an album, and then it's out and then it feels like onto the next. That can be with a lot of stuff but I feel like you know, sometimes you put a year, two years, three years into this piece and then it's out and everybody's just like 'where's the next music'? We do it for them, of course, it's for the listener, the supporter, but sometimes it doesn't even feel like the music that you put that effort into got its shot with those fans, they're just waiting for the next or maybe they didn't even hear the original thing. That issue is also something I think as a music loving society we have to shift. You put this effort in and you want it to just at least have its moment for people to hear it.
Olivia
Yeah, I think social media with streaming, and how easily it is for us to access anything on our phones in a split second, it's just completely changed. I mean, it changed everything about the world but it's really changed the way people listen to music. Especially compared to when you had to buy an album if you liked a single on it, or just to hear that single. My dad and I always talk about that. Do you wish that streaming wasn't a thing and that things could be the way that they used to be or do you think streaming helps as an artist?
MAX
I mean there's no reason in dwelling in what it could have been before. I think there's a lot more power to the artists now. You can put out a song to start an era before you're even done with the project and see if people are into it which is pretty amazing. But I do think that the age of albums in the pop world was with Britney's album, I've listened to the whole thing. With Britney's album, even if you know Toxic, which is the song that everybody knows, I knew the other songs and when you see it live it cuts deep. Now, I feel like it's more effort for someone to hear the deep cuts, which is tough because I love the details. Sometimes the deep cuts are the tastiest songs, the riskiest songs.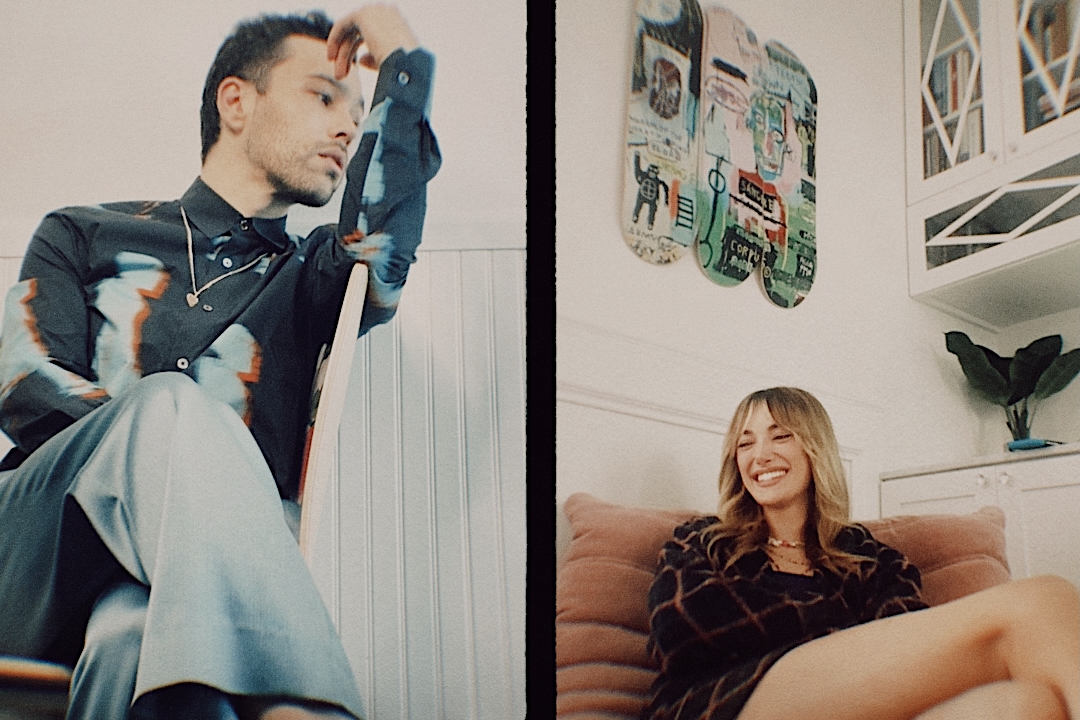 Olivia
Yeah, especially with pop artists because the most sellable song is usually the single right? That's the most pop-leaning or the most easily digestible than the stuff that the artists really fucks with, which is the stuff that goes on the album, that a lot of times people overlook.
MAX
I agree, that's why I love intros on albums. Now it's something you can imagine seeing as a live show and it doesn't have to be a single it can just be what it's meant to be, the intro to the record. I loved hearing those kinds of things on a Prince album or just, you know, stuff that is of course pop, but takes risks in songwriting. Those kinds of songs are the ones that not only I feel like last, but also keep the excitement going 10 years, 15 years later, when you listen. Oh, man, I'm so glad that this was not a song in the single pop, big radio song world.
Olivia
Yeah, definitely!
MAX
I think one thing, which I know is sometimes controversial and where we're at now because it wasn't as big of a thing back in the day are alternate versions and remixes. Which is, of course, you jumping in on "Blueberry Eyes". To me, personally, I love it because it gives new life to something. It can bring a different audience to enjoy it, or they can always go back to the original. I love that there's more of a collaborative spirit in the age of music we live in. And it's not through the label, it's like you and I became homies just because we met through Gnash and you guys had "I hate you, I love you." We did the hello thing and it's cool because I feel like there really is so much more power in artists connecting organically. Hopefully people feel that through the music too, that it wasn't just a label saying, Oh, you guys are both on our roster and you're both big, let's put you together. It really is from a place of mutual passion for each other's stuff.
Olivia
Yeah, and it's cool because you don't have to work on a song with someone in order to later down the line, get them on it. Someone can hear a song that you put out as just you and be like, "Yo, I fuck with this, I want to do a remix." That was something that I don't think people could ever really do before. It's literally so easy these days.
MAX
Totally. Who knows what that would have been like. I mean, I don't know, there are covers of Toxic by Brittany but what if Toxic were put out right now? If Britney threw a Dua Lipa feature on it, would that have the same magic? I don't know. But it definitely connects people more than ever, which I do think is something to celebrate.
Olivia
Yeah, definitely!
MAX
Yeah, that's interesting that you're not into the album thing, because I think there's a revolution right now because of streaming and everything in the NFT world and everything in the virtual space. I'm definitely on the side of loving that people are getting into vinyl again and appreciating the physical art that you put with the album. There's something really exciting about this time right now, where people are not only diving more into the virtual space, but also claiming the physical space again. Like really feeling ownership of having that vinyl on their wall, that kind of stuff is great and I love that that could even be for an EP or for anything else. It's just more ownership as the fans really say, 'this is a part of my life and I love this'. 
Olivia
I agree. I agree about all that stuff. I have my own vinyl collection I actually used to have on the wall above my bed before I moved. So I'm definitely into albums and I understand that. But I think it's just the way that I work and the way I have to satisfy my own attention span. I need to put stuff out. When I'm sitting on stuff, and I have so much stuff to put out I get anxious. I'll get a song back and I'm like, I need everyone to hear this right now. Which probably isn't the smartest thing in the world because obviously, I can't put out every demo that I've ever done! I just have the worst patience ever.
MAX
I feel like if you're excited about it, then the people who love your stuff will be excited about it. So your gut instinct is a great thing to go off of, that you are stoked about it. What's your favorite part of making a song? Is it the spark? The release? The reception? What do you feel like is the thing that fulfills you the most?
Olivia
I don't know, it's hard. I think I like everything for different reasons. I love writing, it will always be my number one thing. I just love the feeling of getting a new song back and just being so happy that I wrote a new song.That moment every time my producer will send me a demo, I'm just like, oh my god best day ever! Like literally I get so excited I immediately run to my car and play it. I think the actual release day and having something come out;  there's no feeling like it. There's nothing like that because everyone is finally hearing it, it's so satisfying. I'll usually get drunk with my friends and celebrate, it's the best feeling ever honestly.
MAX
I'm sort of the spark guy. There's something about getting where you know you've caught the fish. You know you caught the wave and you got the song and you figured out the thing that makes you super excited. It's almost like you have your secret for a while. I kind of love the time before it's released, when you don't know how it's going to be received or anything. There's something kind of magical about you knowing that you have it and knowing that hopefully your fans are gonna love it but it's still yours. And once it's everybody's, it's like you said, a different amazing feeling. But I feel like it's the spark and then the first crowd singing all the words you know.
Olivia 
To add to what you were saying about it being just yours, I feel like when it is just yours I'll listen to my music over and over and over again before it comes out. But after it comes out I will not be caught dead listening to myself in my car.
MAX 
Oh, totally. Oh my gosh, I'm the same way! Yeah, you want it? You keep listening. Keep listening to it. Yeah, once it's out it almost feels weird to be bumpin it yourself. Yeah, I feel the same way.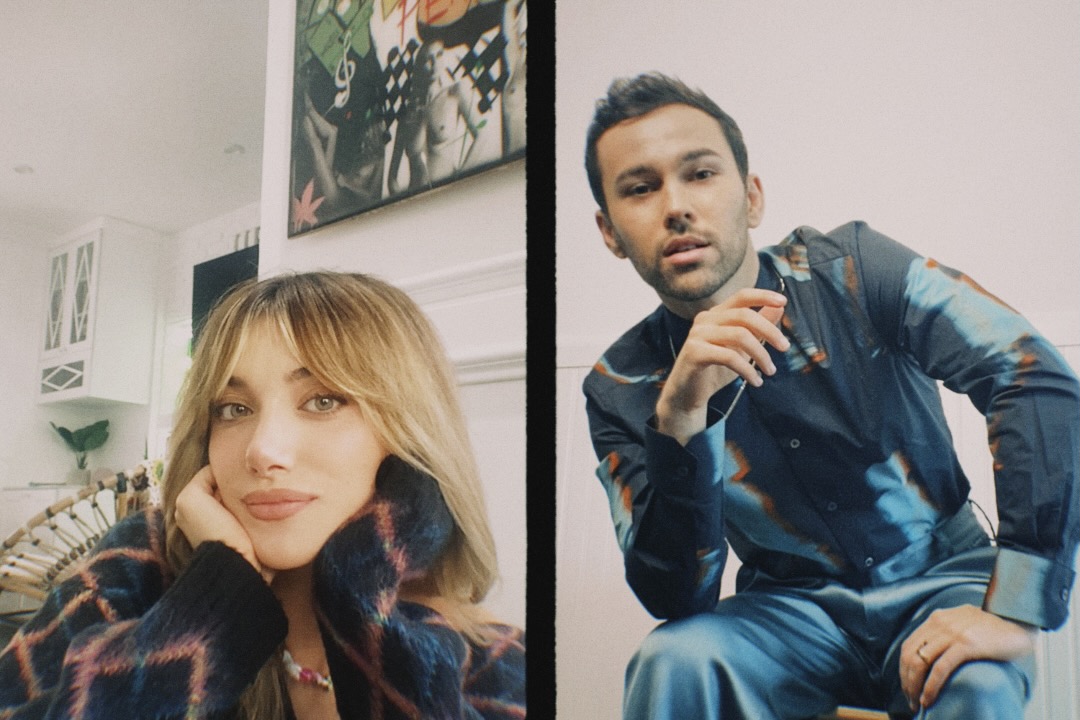 Olivia 
If there was one thing that you could change about the music industry, what would it be?
MAX
Hmm, I feel like it would be just to encourage more authenticity. I feel like it's a fight for all of us constantly to bend, maybe that fight is necessary, and standing your ground and finding your bravery or what you want to stand for. But I do feel like at every turn, you know, I'll be working with people I really love working with. But maybe there's just something you have to fight for that you don't realize why you have to fight for it so much. You know what I mean? And I wish that that was a little less. I think it's starting to get a little less, you know, risque or whatever you want to call it when you want to take that big risk. I wish we were encouraged to take more risks, but we are pop musicians. So I mean, in the end, we're making pop music, we want most people to bop around the world to it. What about you?
Olivia 
I mean, it's, it's a hard question because I think if I had my way of changing anything, it would end up actually making it worse. Like I was saying, I think it's probably how much I have to be on social media and how involved I had to be. I love how much it helps me but sometimes, it's just so toxic that I wish I didn't have to do it. I wish I could just run away for a year and not ever go on Instagram and still be relevant. But it's just not possible these days. So.
MAX  
Yeah. Do you ever do just no phone days or weekends? Or do you ever lock it away and not look at it for a while?
Olivia 
Yeah sometimes. I actually recently got a new phone. So I still have my old number and I got a new number because I was like I don't want anyone to be able to contact me and I'm not going to get Instagram on this phone. I'm just going to only have my best friend's numbers and only take this phone with me and leave my other phone at home. So no one can hit me up. It was when I was really depressed and anxious. But I ended up just turning it into my regular phone. So now I just have two phones. 
MAX
There you go, I like that concept! So there's the bat phone, which is always kind of a great thing to have just for the people you love the most. That is nice sometimes. 
Olivia
Should we tell the story of how the remix came to be?
MAX
Yeah! We met probably five years ago through Gnash and when you two were working on "I hate you I love you". We've been friendly ever since, going to each other shows and supporting each other's music. I feel like we've been meaning to have a collaboration for a while and I remember I sent you this probably a month or two before it came out and before Lil Mozi jumped on it. The day, we were in the studio for Olivia to record. I was telling her, I'm figuring out if Lil Mozi was going to join us, and he did that day, which was crazy. It all kind of happened in one day. Yeah, that was pretty much how it happened, right?
Olivia
Yeah, It was super easy. I've known you for so long, I was like, hell yeah, I'll do it! It was probably one of the easiest collaborations to ever come about.
MAX
Yeah, Kim came to the studio. He started and I knew you're gonna sound amazing on it but you started even better than I could have imagined. You just know what someone's voice is gonna sound like when you've gotten to know their voice so well over time. So it was amazing to have you jump on and add your magic and your slaying fashion to the video and to collaborate with someone who's been a friend for a while.
Olivia
I was very happy that I was on it!
MAX
It was a pleasure talking to you, as always, Olivia. I'm glad we could talk in a format like this because I feel like when we hang it's not pompous, we're asking these questions like we're just hanging out. I'm glad we could come and dig into it a little bit. And I'm always, always rooting for you to keep flying. Always.
Olivia
Same over here! Good luck at fatherhood, your new journey, I think your baby's so cute. And you know, I love your wife! I was so excited when I found out that you were having a baby, it makes me so happy. But yeah, good luck with everything! It was so nice catching up with you!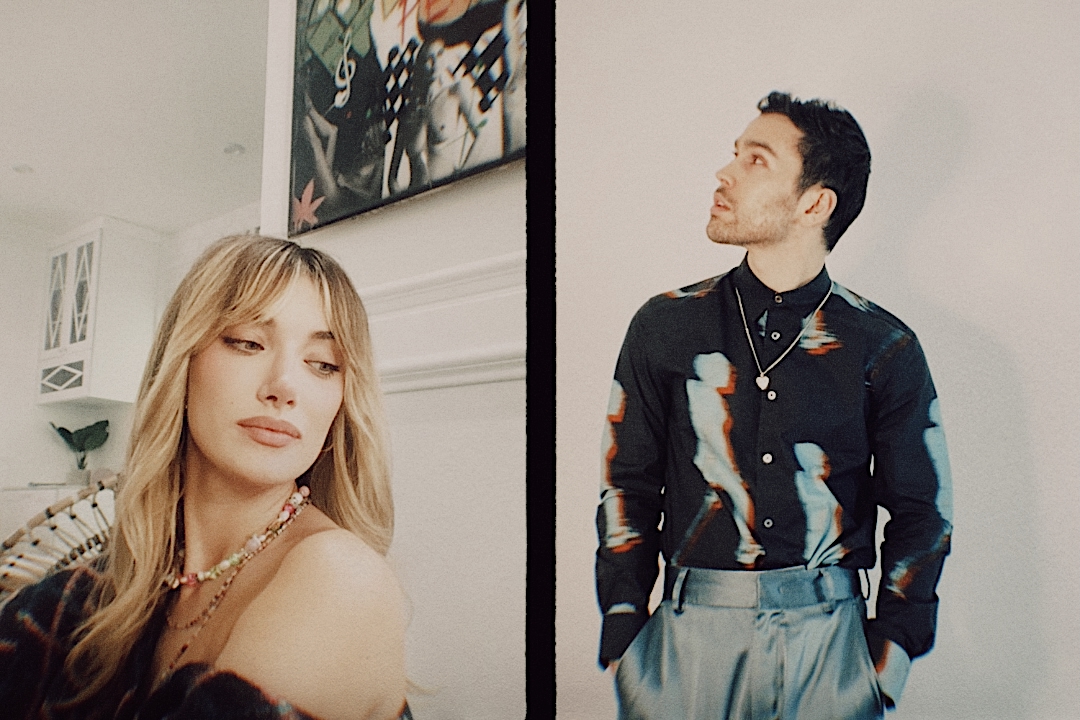 CONNECT WITH MAX
INSTAGRAM // TWITTER // SPOTIFY
CONNECT WITH OLIVIA
INSTAGRAM // TWITTER // SPOTIFY
story and photos / Weslee Kate