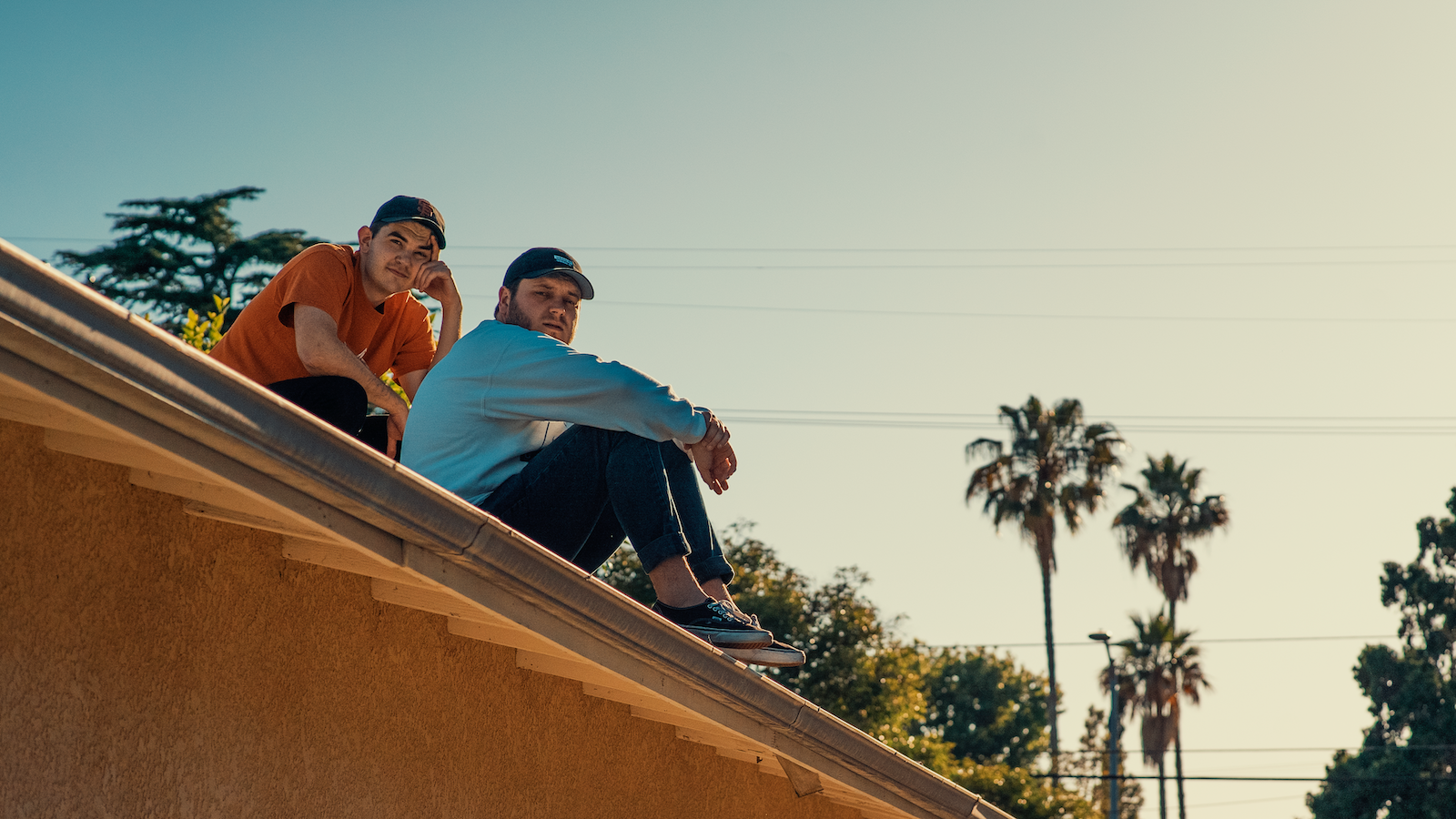 INTRN and Austin Harms' respective stories begin on opposite ends of the golden state. INTRN, a San Diego native and Harms, hailing from the rural town of Visalia near Fresno, the pair met somewhere in the middle, at California State University, Northridge where they both studied music. In a school of nearly 40,000 students, their serendipitous encounter took place at a Songwriters Club, consisting of a mere 10 of those 40,000 students. Call it luck, call it fate, but from there, they began collaborating together and from those collaborations blossomed a strong friendship and creative relationship.
Harms, primarily a producer by trade and INTRN, a skilled topliner, their individual strengths complement each other's weaknesses while their similar stylistic tastes make for a symbiotic musical connection many clamor for, but few find. Following their graduation in 2018, both creatives established their own separate projects, while remaining primary contributors to each other in the writing room. This process is made easier by their living situation, as the two have remained roommates since their college days.
One night in early 2020, they decided to take a spontaneous, 48-hour trip to New York City. Reflecting on the past three years, conversations flowed freely on the phenomenon of change. Both having uprooted their life simultaneously, combined with the tumultuous nature of professionally endeavoring on creative pursuits as a young adult, they came to the conclusion that they may not have control of the changes in their lives, and that's okay. A little over a week upon their return, "used to be" was written.
A moody, slow burning jam led by an acoustic guitar and infused with a hypnotic, R&B groove, both artists muse on the inevitably of change and their decision to stop fighting it. An anecdote to a remarkable shared experience, "used to be" not only captures sentiments from that special trip to NYC, but even borrows samples of the plane taking off and features a photo taken from the plane as the cover art. Lyrics from their separate verses speak to their different, yet shared experience with change. An emotional testament to the power of music, INTRN and Harms perfectly capture why this form of creation is so important: to express an individual perspective through a lens of universal relatability.
In celebration of the release, we decided to pass the mic, having the pair conduct an interview with each other. Together, they give the world a peek into their friendship, allowing us to see a different side of the artists we've loved and cried with, one of humor, lightheartedness and some of the best aspects of friendship. Read on below below…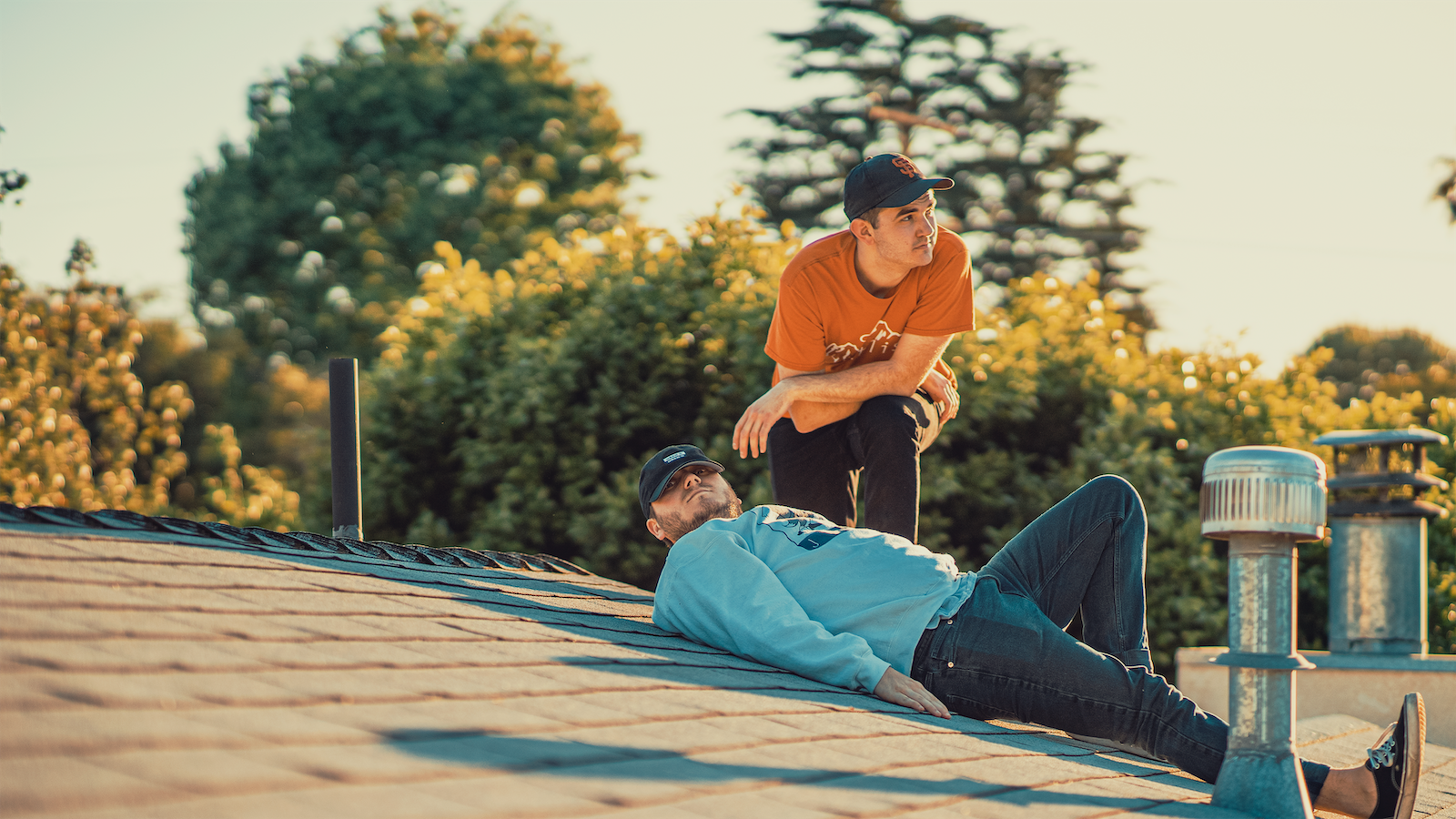 INTRN: On a scale of 1-10 how good are you at rock, paper, scissors?
Austin: I'm at least a 4. You caught me on an off day.
INTRN: What is your favorite song at the moment?
Austin: Right now it's "Silver Lines" by TRACES. Literally can't get it out of my head.
INTRN: Do you miss your hometown?
Austin: Sometimes. It's complicated because I spent my whole life dreaming of getting out of there – I feel like it's a common thing when you grow up in a place like that. And I feel really lucky to have made it to Los Angeles, but I'll always have that emotional connection to my hometown. Growing up there gave me a unique perspective that I carry with me living here in LA.
INTRN: Do you believe in aliens?
Austin: Depends on the day. Because how could there not be? But also, like, why haven't we seen them by now? Or what if they're already living on Earth? Have you ever looked at a spider? Why do they have so many eyes? Or what about those weird fish? I don't know man.
INTRN: Who is your biggest active musical influence?
Austin: Gotta be Frank Ocean. I really believe he's one of the greatest artists alive and possibly ever.
INTRN: What is your favorite plug-in right now?
Austin: RC-20 Retro Color from XLN Audio. Every time I get a new plug-in I go through a phase where I use it WAY too much, and right now it's that one. It honestly just sounds good on everything.
INTRN: Have you ever fallen asleep before midnight on New Years Eve?
Austin: Absolutely not. Only losers do that.
INTRN: What is your favorite movie?
Austin: The Dark Knight. It's a masterpiece. I usually don't like watching movies more than once but there was definitely a year where I watched it like 15 times. I've probably seen it 50 times in total.
INTRN: What is one way you think you have changed over the past few years for the better?
Austin: I stopped running away from my problems. Learning how to face myself and feel the pain I was avoiding for so long completely changed my life for the better and forced me to grow so much that I barely recognize the person that I used to be. Listen to the song!
INTRN: Final question and the most important one I have for you. How long have you been in love with my boyish charm and why haven't you said anything over the last 4 years?
Austin: I don't think we're compatible. You're a Pisces. Right?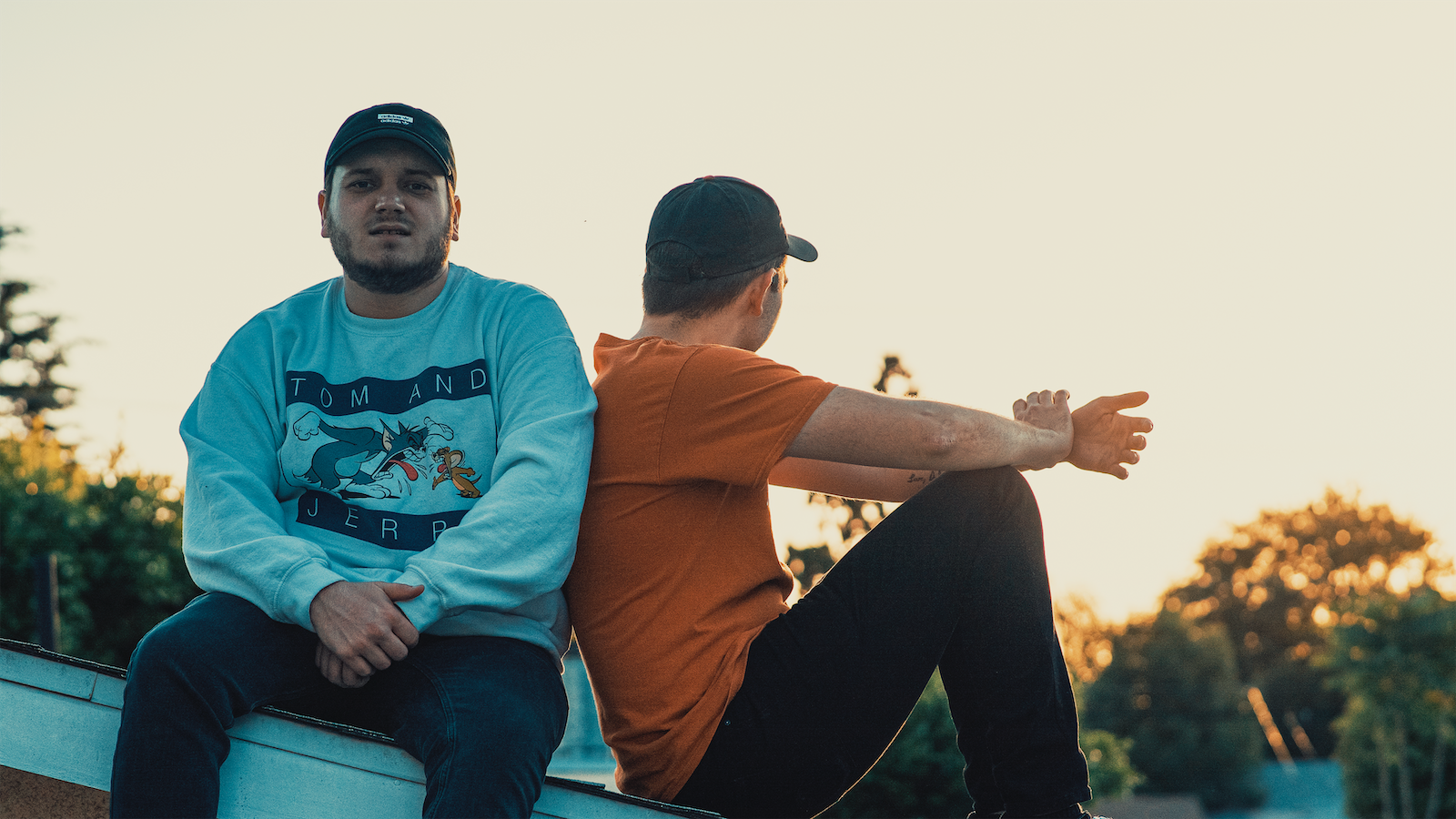 Austin: What do you want to be when you grow up?
INTRN: The face of a fast food chain that wears big shoes and white face paint.
Austin: What is your favorite thing about playing shows?
INTRN: Chatting with everyone afterwards! It's great to meet new people and see familiar faces after a show where we can sort of celebrate.
Austin: You can only listen to three albums for the rest of your life. What are they?
INTRN: Gorilla Manor – Local Natives, channel ORANGE – Frank Ocean, 22, A Million – Bon Iver
Austin: Do you remember when you got sick from smoking a cigar and fell asleep before midnight on New Year's Eve?
INTRN: I do not recall such events. Sounds like you made that up If I'm being completely honest.
Austin: What's next for you?
INTRN: More music and hopefully more shows as life sort of resumes. In the near future I will be releasing my second EP.
Austin: Who is someone you look up to?
INTRN: Julia Michaels is a badass. Julia is an incredibly talented writer and performer. She has been a template for just building a career as a songwriter and artist as well as an inspiration for creativity in writing.
Austin: What's your favorite food?
INTRN: Mexican food.
Austin: What is something that nobody knows you're afraid of? I promise not to exploit it.
INTRN: I'm deathly afraid of paper cuts.
Austin: What is something that you've overcome that you're proud of?
INTRN: When you decide to take the leap and pursue an artist career, you really have to let go of fears and insecurities surrounding the art you make. I was terrified to just put it out into the world to be judged or rejected. Now I'm really proud to have taken that leap and, for the most part, have overcome the self-doubt that is paired with sharing your art.
Austin: What's your favorite episode of The Office?
INTRN: "Dinner Party" is by far the best episode and arguably the most cringey episode to air in all of television.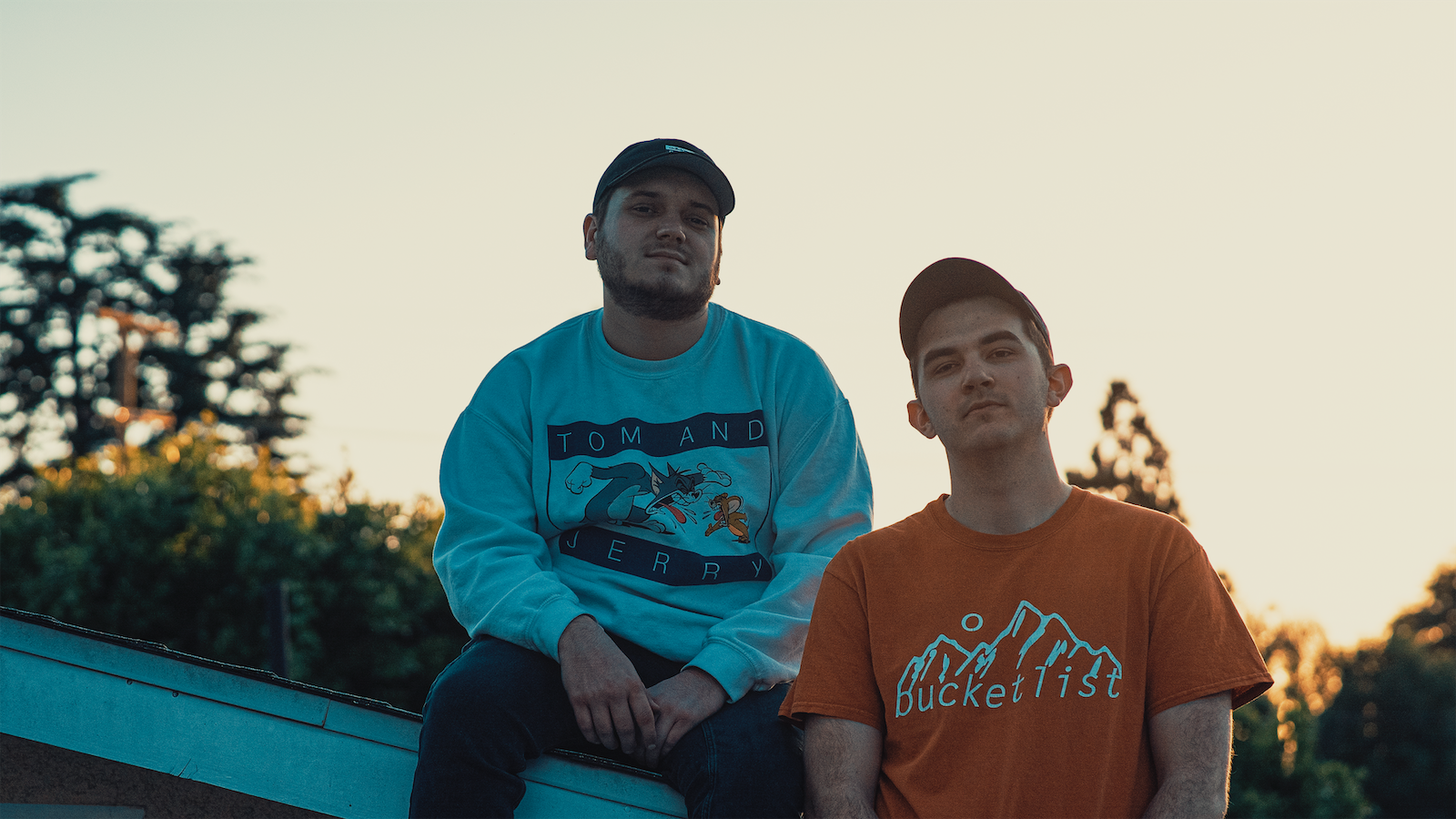 CONNECT WITH INTRN
INSTAGRAM // TWITTER // SPOTIFY
CONNECT WITH AUSTIN HARMS
INSTAGRAM // TWITTER // SPOTIFY
photos / Courtesy of Artists
story / Jessica Thomas