In an era riddled by pandemic panic and isolation, the return of live music serves as a treasure cove of healing experiences. From the adrenaline rush of seeing your favorite musicians to celebrating being in the company of old friends or new ones you're waiting to meet in the crowd, music festivals are a breeding ground for the endorphins and an escape into happier moments we're all in need of as of late.
In Northern California, taking place in the heart of San Francisco's Golden Gate Park, Outside Lands Music and Arts Festival made its exuberant return this past weekend – safety protocols in place and all! Moving from its original date in August to a new spookier date of Halloween weekend (under the reasons of COVID precautions),  the highly anticipated event was a haunting hit. With an estimated 70,000 attendees making their way through the grounds throughout the weekend, the festival delivered one of the most diverse and eclectic lineups since musics return. With a star-studded lineup from musicians, food vendors and artists, there was more than enough available for everyone to join in on the fun.
LADYGUNN was on the ground experiencing the best of the best all weekend to bring you our favorite moments from the weekend. We explored it all from festival first-timers to headlining sets,  traveled from Wine Lands to Grass Lands, experienced culinary magic first hand and peeped out the best costumes throughout Halloween weekend.
MUSIC
The weekend was STACKED with an incredible lineup that Outside Lands is known for curating. From local bay area artists like Kehlani and Boy Scouts to International Superstars like Lizzo and Tame Impala.
Friday saw a start with upcoming artist Sofía Valdés, who played through a lighthearted set joking along with her fans and pointing out her favorite outfits in the crowd. This followed by international The Hu, a rock band who fuse the traditional roiling sounds with traditional Mongolian sounds that really amped up the energy early on the day. Bartees Strange, 070 Shake, Trevor Daniel, Buscabulla and Remi Wolf made for an incredible performance running through their hits to packed audiences to fill in the stages throughout the day with high-energy fun with enough variance to provide something different for all attendees. A highly awaited performance me the ethereal Moses Sumney who did not disappoint with the drama, starting the set by entering with black mask and cape and ending in a tight leather vest as he went from power ballad to high energy anthems. The crowd then moved through the day that began to divide audiences and beginning hard choices between stage performances. Texas own Khruangbin serenaded their audiences with their hypnotic, psychedelic indie-rock tracks while Flo Milli amped up her ice baby performance across the field. The Soul Rebels brought their Louisiana inspired funk, as SG Lewis captivated his audience with his songs just a walk away. Earthgang hyped up the Twin Peaks Stage as across the grounds Glass Animals electrified attendees at the Lands End stage with their brightly neoned set. The night ended with the toughest split yet with Kaytranada, Tyler, The Creator and The Strokes prepared to take their stages and Karl, the moniker for San Francisco's notorious fog, made a strong appearance as well . The audiences felt evenly split, both physically and metaphorically as either choice felt evenly matched – at least beforehand. Kaytrnada took electronic fans through a journey of synth bliss as Tyler, The Creator nearly caused an earthquake with his earth shattering and high energy performance complete with pyro, fire and moving animation. Most controversial of the weekend were headlines The Strokes. Running through a set list of mixed proportions between classic hits and newer songs rarely played by the band, it was the frontman, Julian Casablancas, demeanor that caused a riff in experiences. Citing sound issues throughout the performance, the frontman's banter seemed to have ruffled feathers of concert goers by making comments about the city as well as its COVID procedures and policies. Nonetheless, it was a day wrapped in an illuminating first day back for the festival that carried through the weekend.
Saturday began the day with an intimately beautiful performance by bay area Boy Scouts, followed by high energy performances by Madrid's power girl group HINDS, Rexx Life Raj and Post Animal. A R I Z O N A kept the energy lively at Lands End, as Dijon slowed things down and delivered emotionally charged heavyweights at Twin Peaks. Melanie Martinez performed one of the most themed and creative sets, as Rico Nasty took the Halloween spirit and ran with it with an intricate clown meets Harley Quinn inspired costume, dancing Mogwai's and one of the most charged audience responses of the weekend. Angel Olsen held down a serene, yet potent set at Sutro, with counter performances by BAKAR and 24kGolden bringing on the hip hop vibes to alternate stages. A majority of the audience followed our suit as well as we made our way to set up for Vampire Weekend who played a setlist of their classic hits from "Bambina" to "Oxford Comma" but also included more recent hits like fan favorite "Sunflower" (sans Steve Lacy unfortunately). The night ended for us, and most, with the incredible performance by the queen herself, Lizzo. A packed on performance complete with full-figured dancers, pyrotechnics and obnoxiously gorgeous green latex outfit – this made for one of our favorites of the weekend. The set list consisted of only bangers, as thats pretty much all Lizzo has.
Sunday opened up with local acts Petey and Claud, and Neal Francis and Neil Frances. Yes, two bands and not a typo. With similar names but different aesthetics and sounds, Outside Lands really proved its catered too lineup by ensuring they really held down a little bit of something for everyone. Cannons played the Lands End stage in stunning silver costumes as Caroline Polachek played into the Halloween spirit by coming out as Marie Antoinette. Nelly drew one of the largest crowds and brought in all the sing along nostalgic hits from "Country Grammar" to "My Boo." Yves Tumor flipped the vibes to a hard, more rock indulgent sound across the way as Brittany Howard retreated to her signature Americana Blues on the main stage. Boy Pablo brought his bubbly dream pop to the fest all the way from Norway, as Rüfüs Do Sol gave all the electronic energy to a large facing audience t Lands End. Burna Boy brought an incredible performance to Twin Peaks through his heavy African-inspired dance rhythms and even had endearing moments of recognition for his home country of Nigeria and its history. Sofi Tukker and Nicola Cruz brought on more synth heavy, electronic fun as we headed into the last tough choices for the weekend as Tame Impala, J Balvin and Kehlani competed set times. Tame Impala brought their Rushium tour to San Francisco and even bought into the Halloween spirit coming out and playing as The Wiggles, as J Balvin, the first Latino headliner in the history of Outside Lands, played hit after hit with pyrotechnics, dancers and images to match his high intensity performance. He also took a moment in his performance to shout out and give recognition to immigrants, citing he himself came to the US as a migrant and respected the hustle and dreams of a community he once came from. Meeting at the midpoint was bay area native, and highly anticipated performer Kehlani who played to one of the largest audiences brought to the Sutro stage.
Regardless of the day or lineup choice made, Outside Lands provided a tailored experience for every goer. Like a finish your own ending book, its curation allowed for individual preferences to be at the forefront of the festival. With an infinite amount of choices and pairings for lineups, each one proved to be high energy, lively and unique experience after a significant time without it from artist to attendee.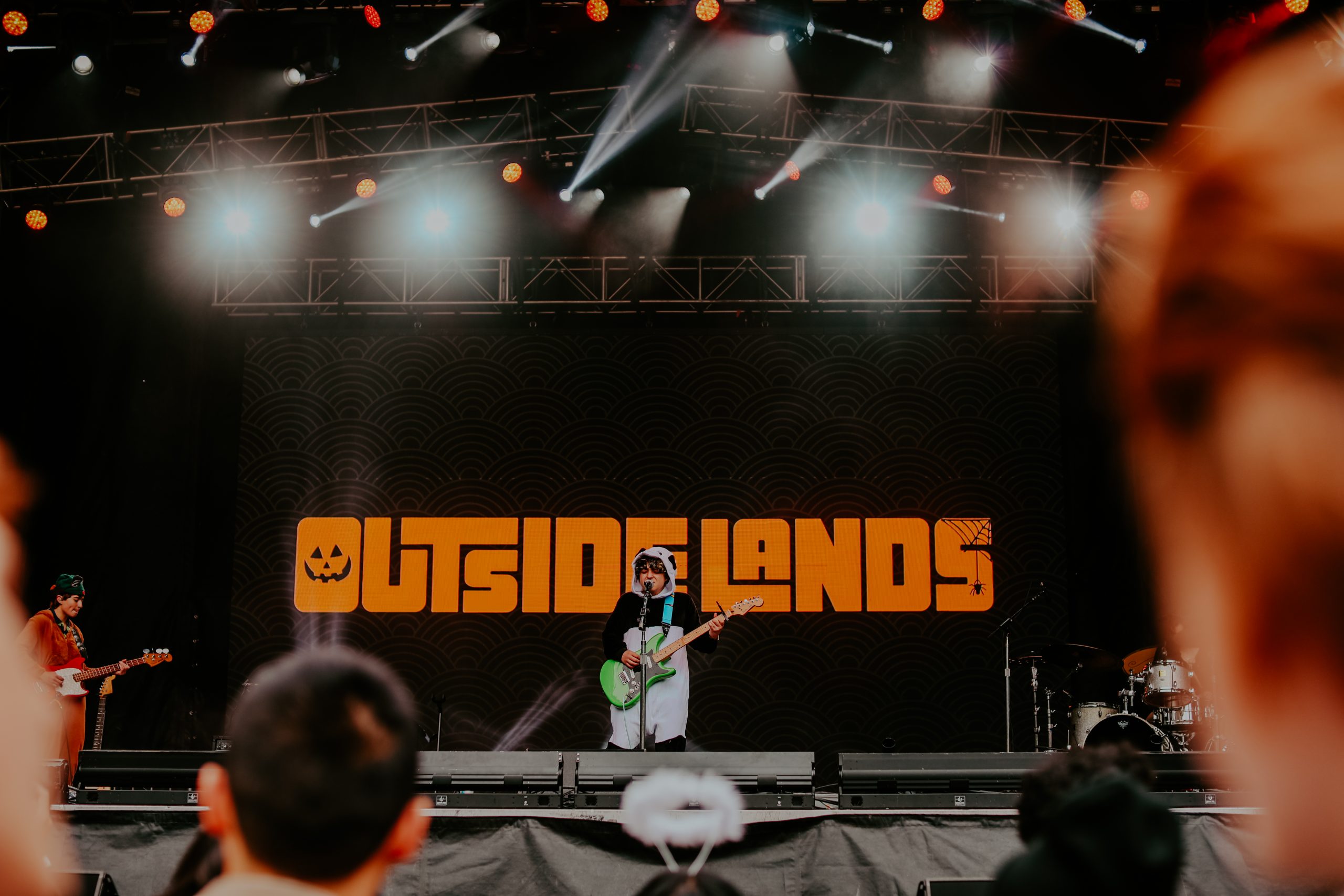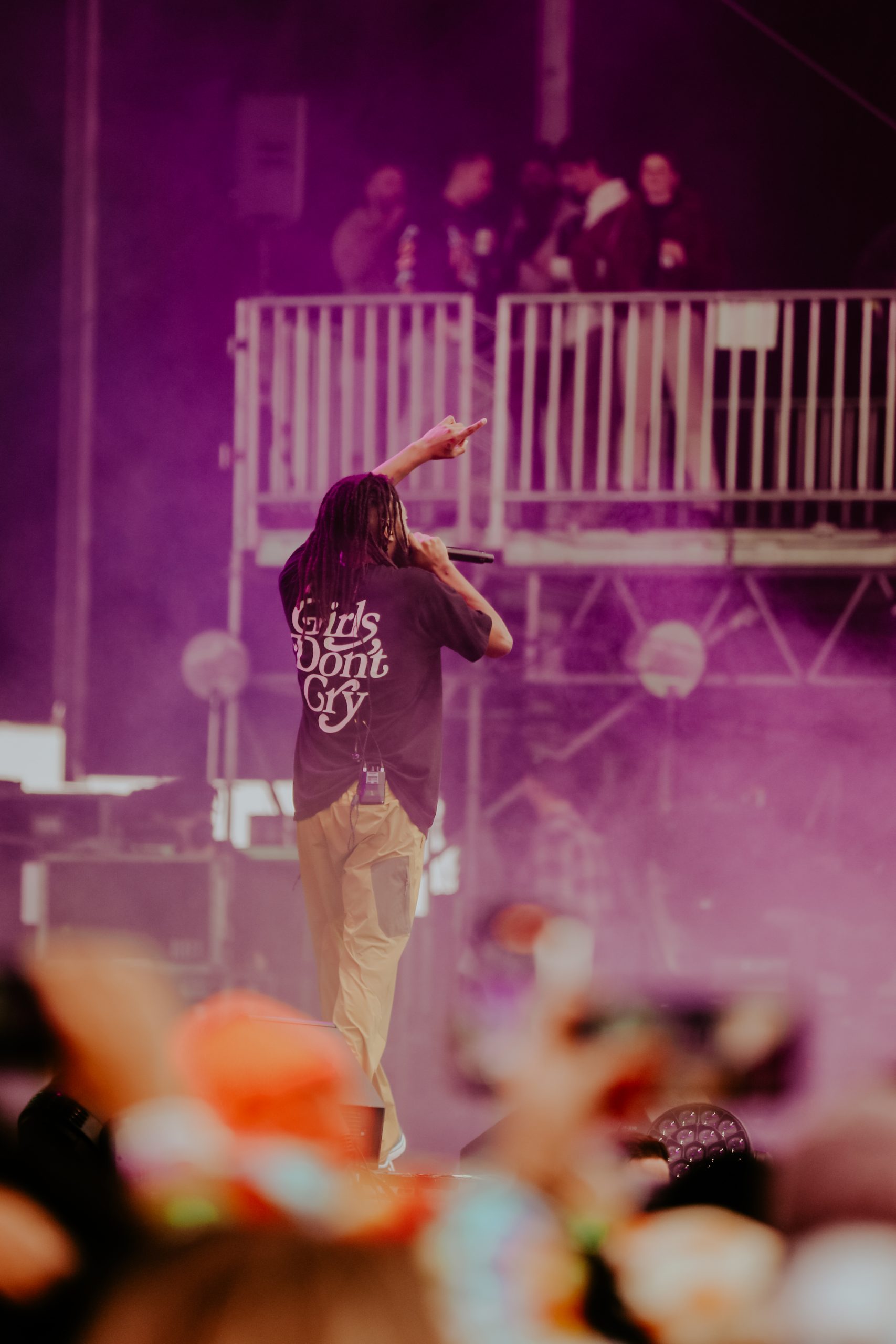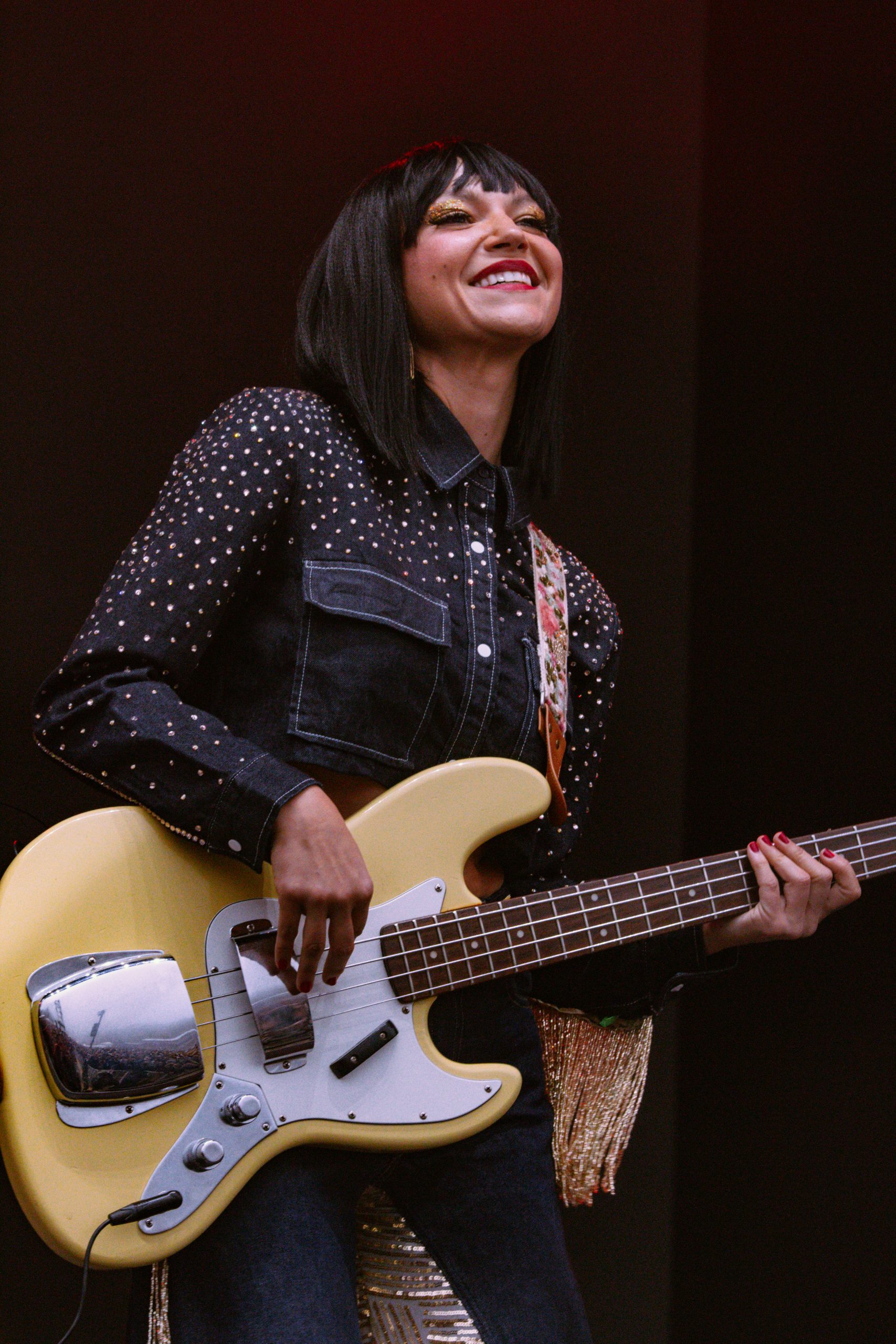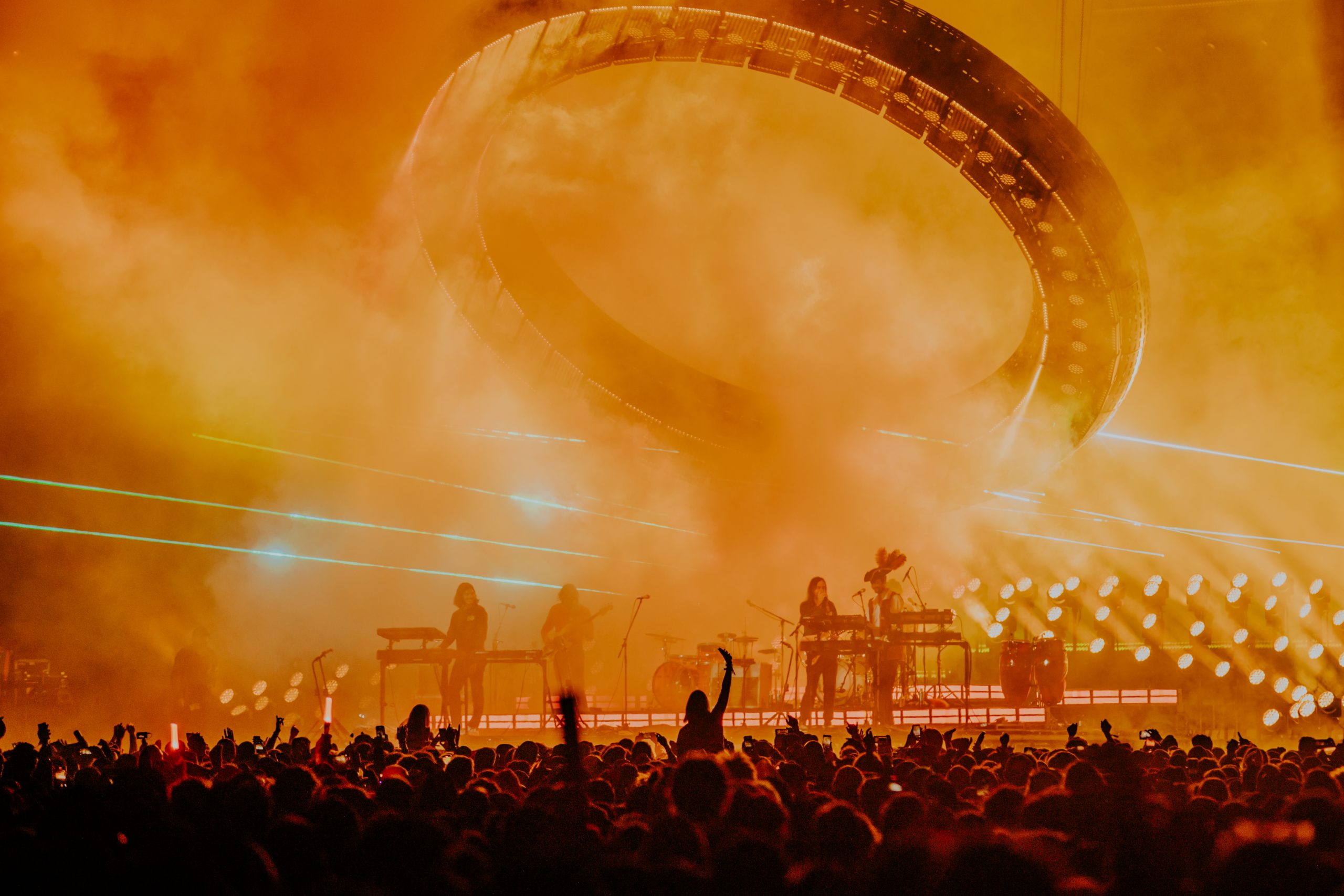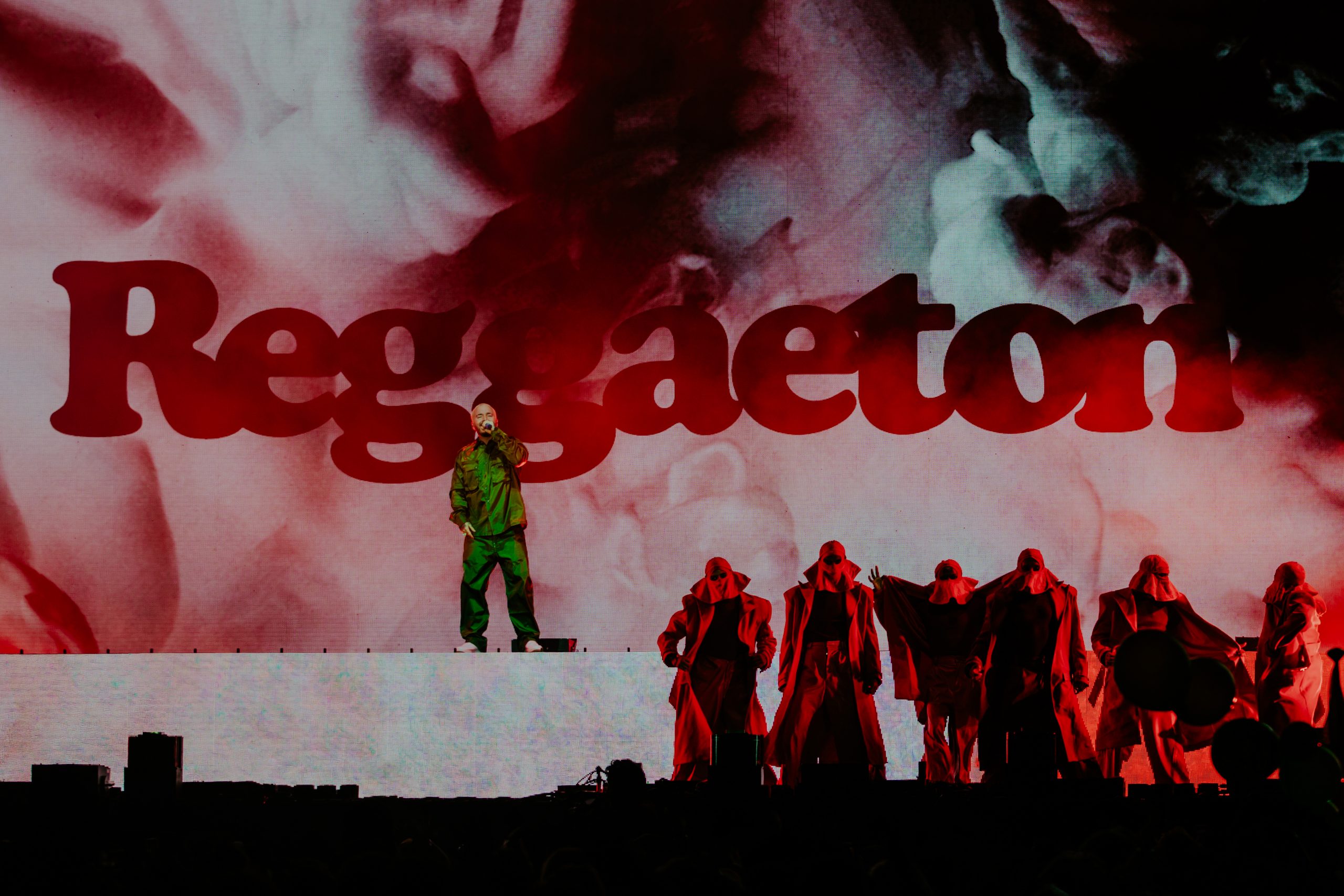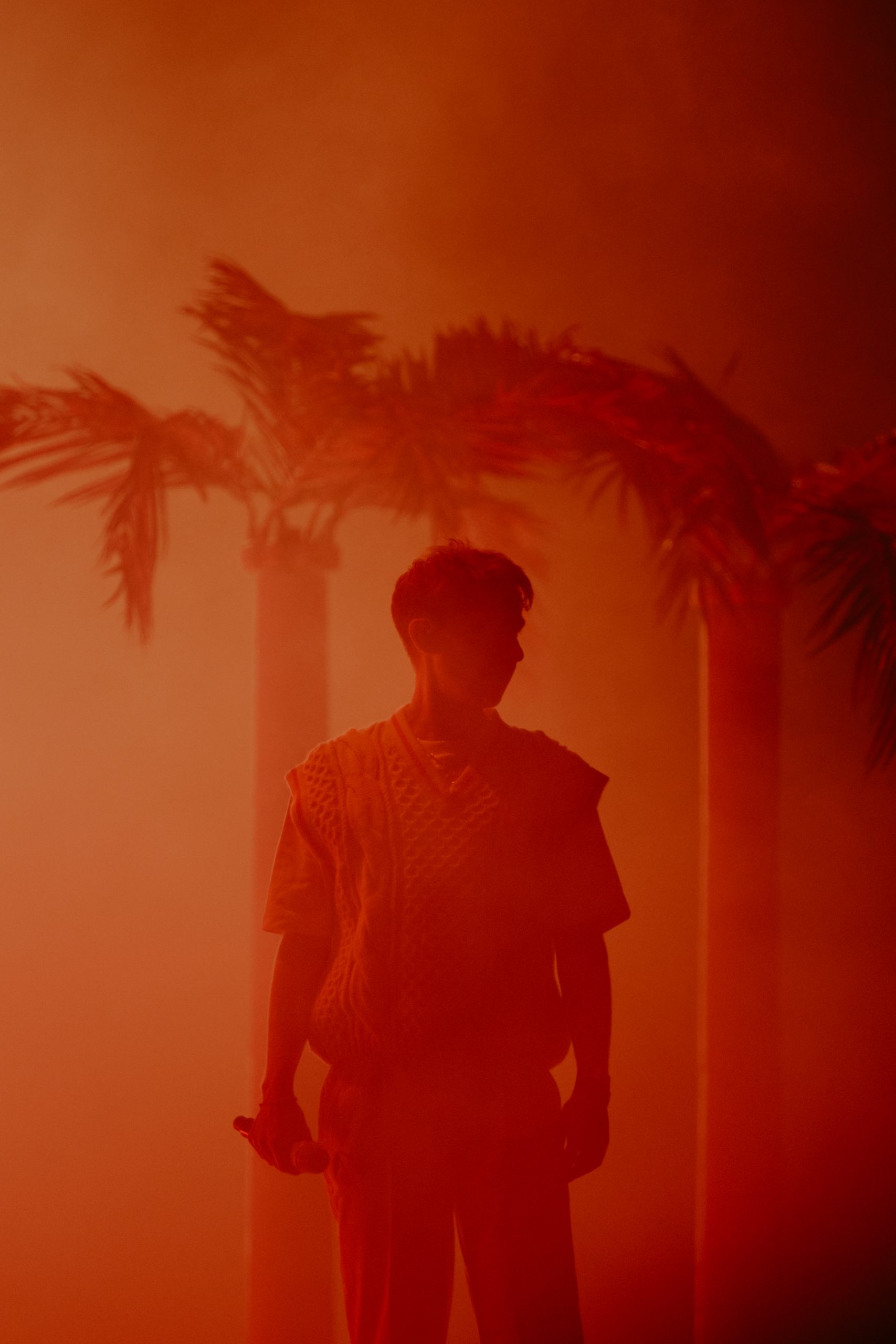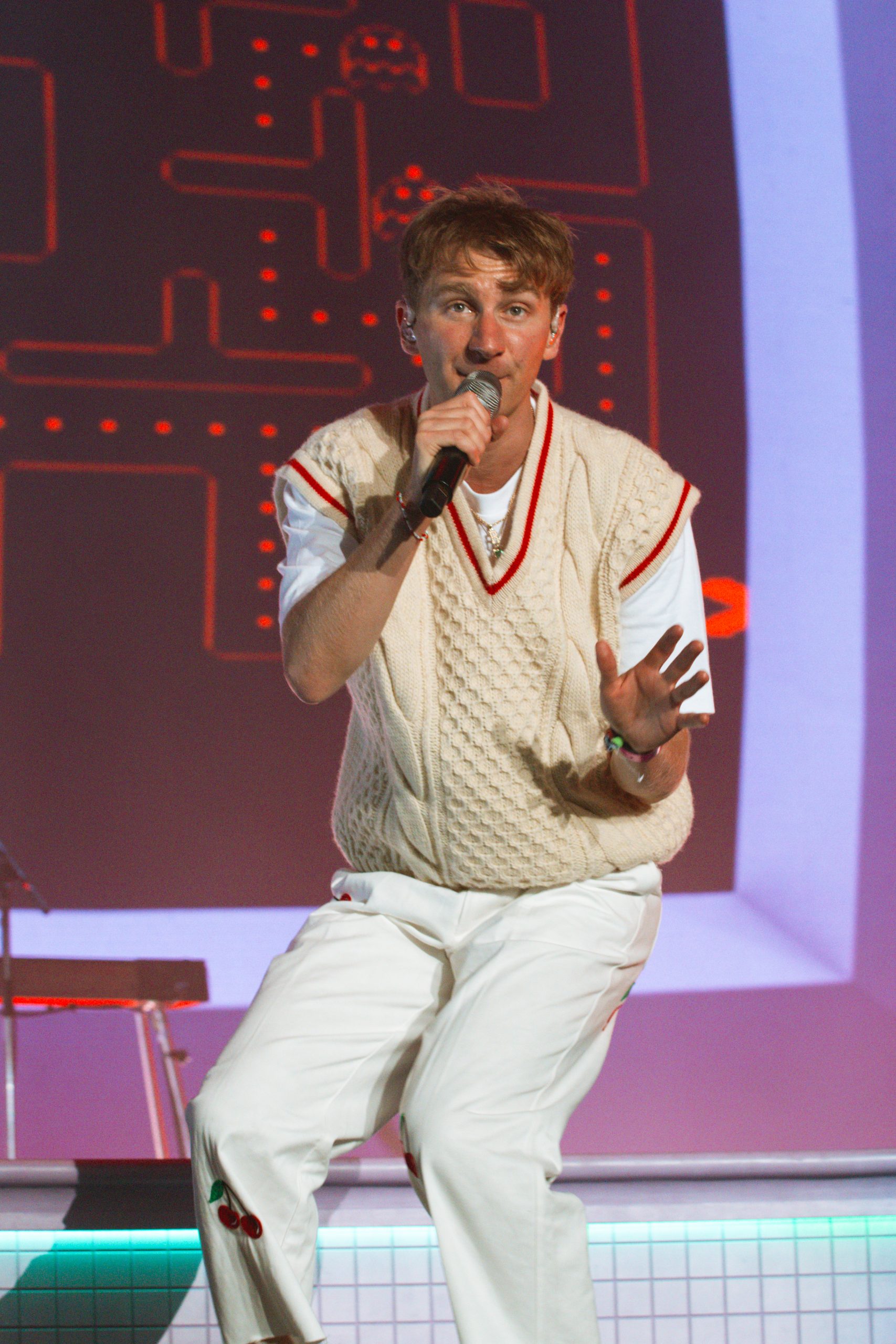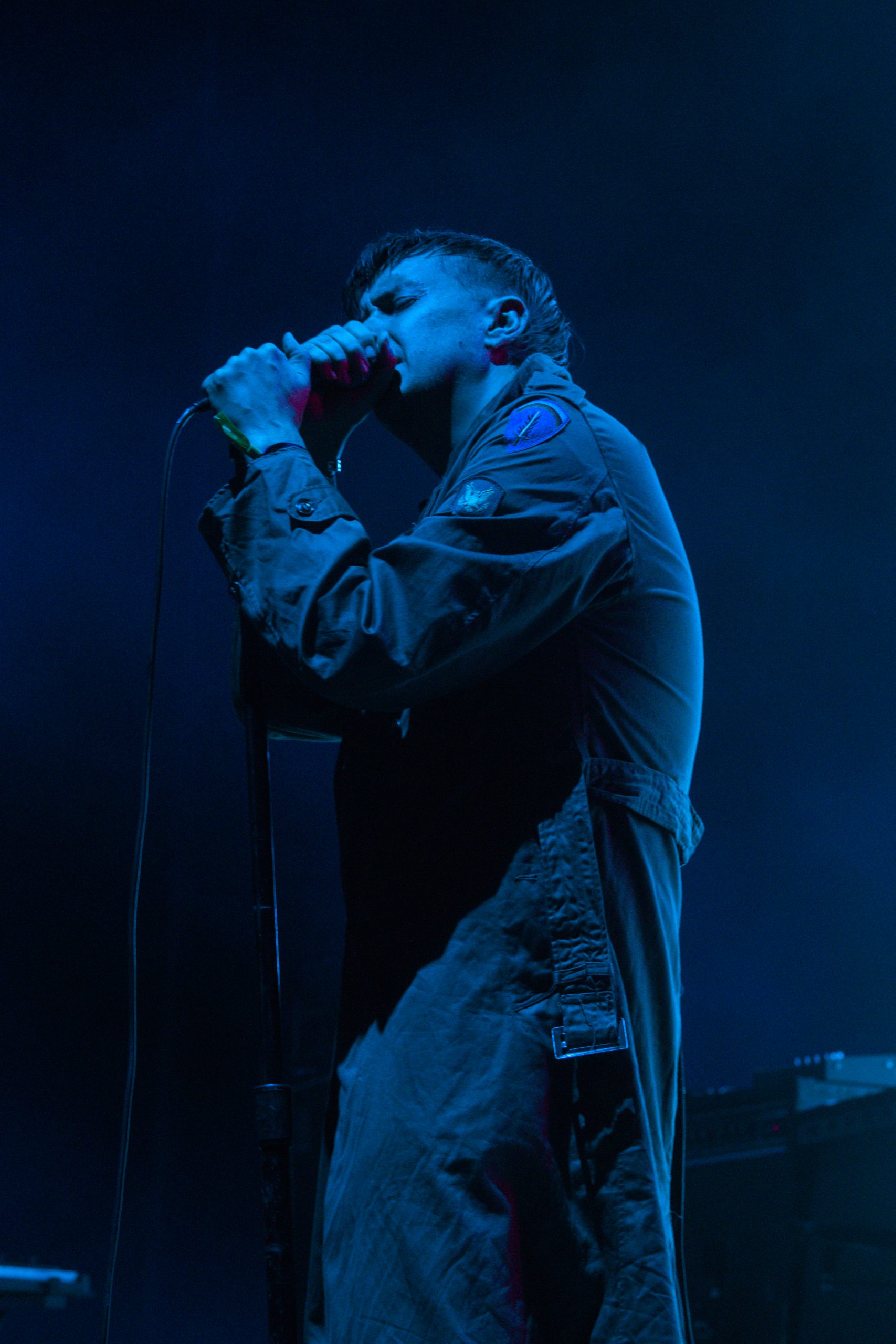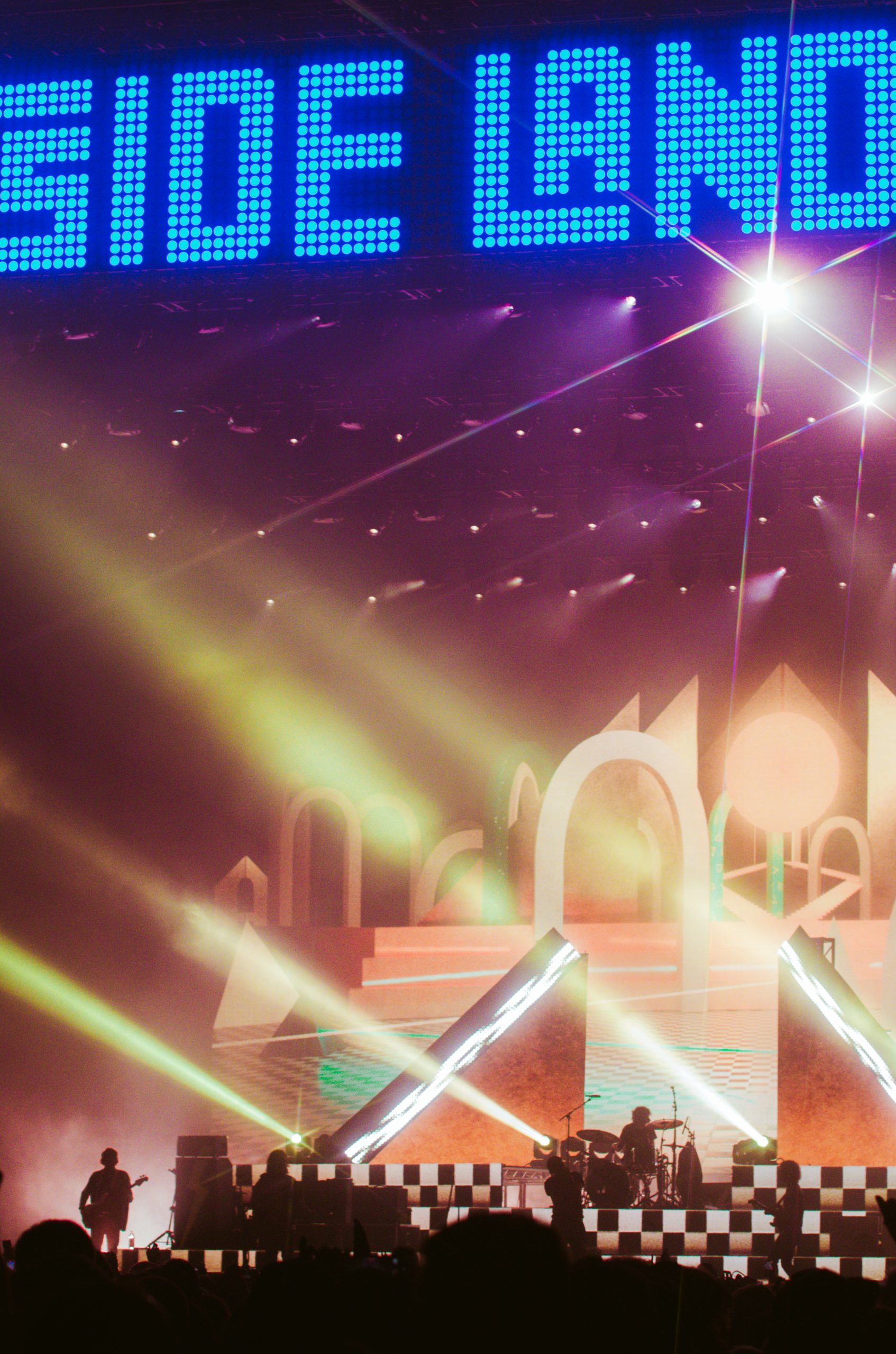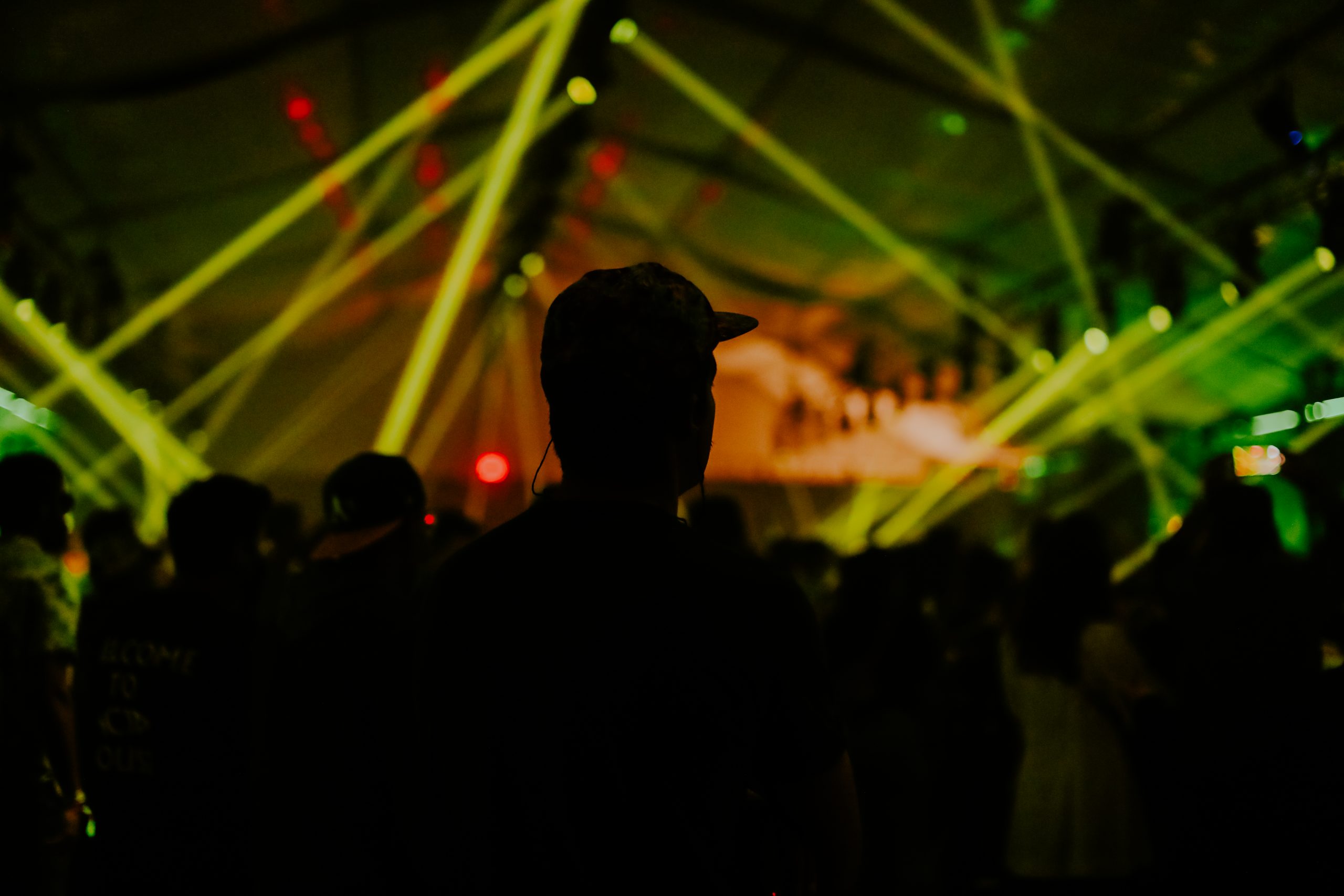 ARTIST PORTRAITS
Festivals are always full of surprises. We met up with a few artists throughout the weekend to share an intimate moment of snapping a portrait in a very special moment in time. Check them out below!
MXMTOON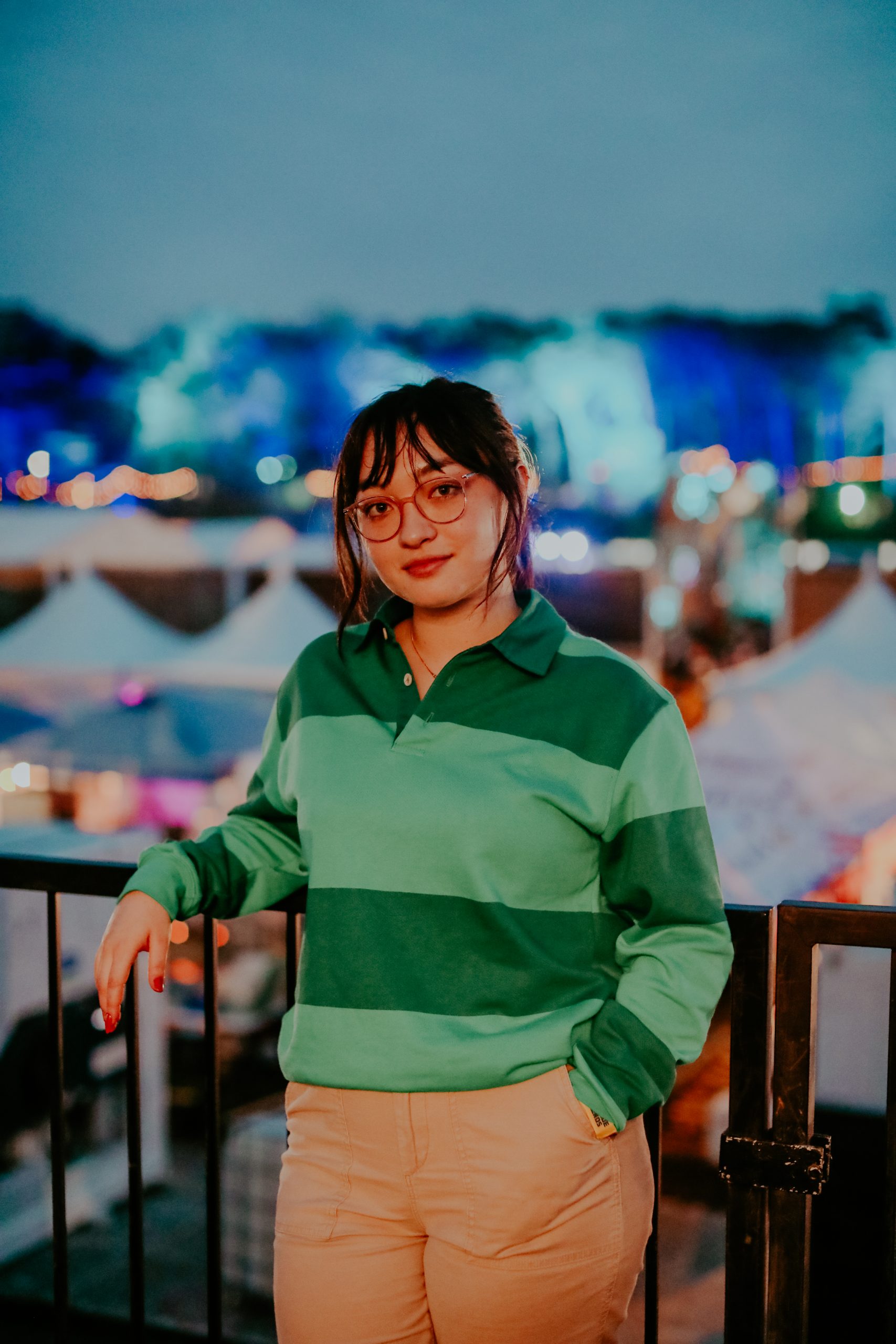 CAM
SG LEWIS
ALBERT HAMMOND JR
SOHMI
TREVOR DANIEL
A R I Z O N A
EXPERIENCES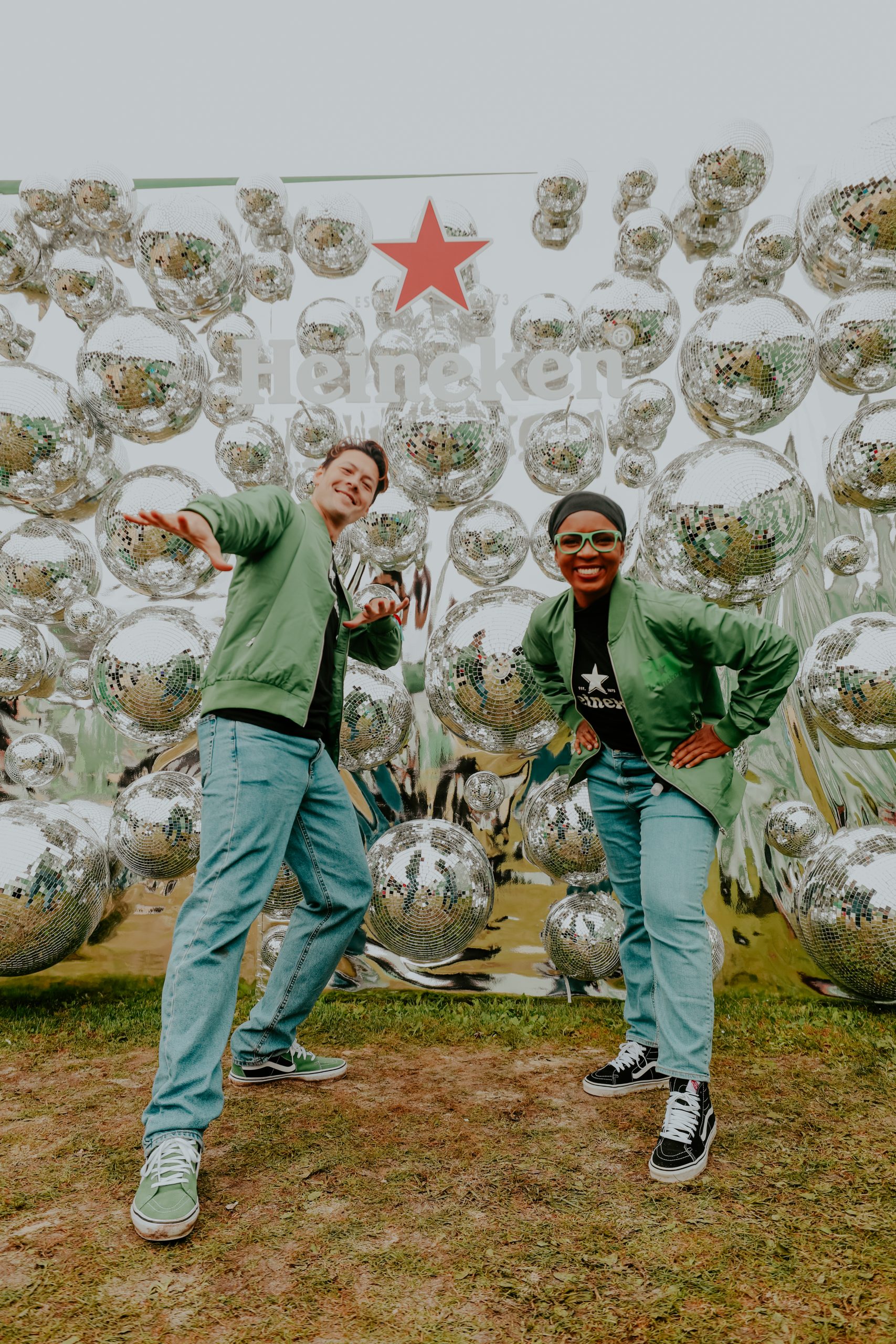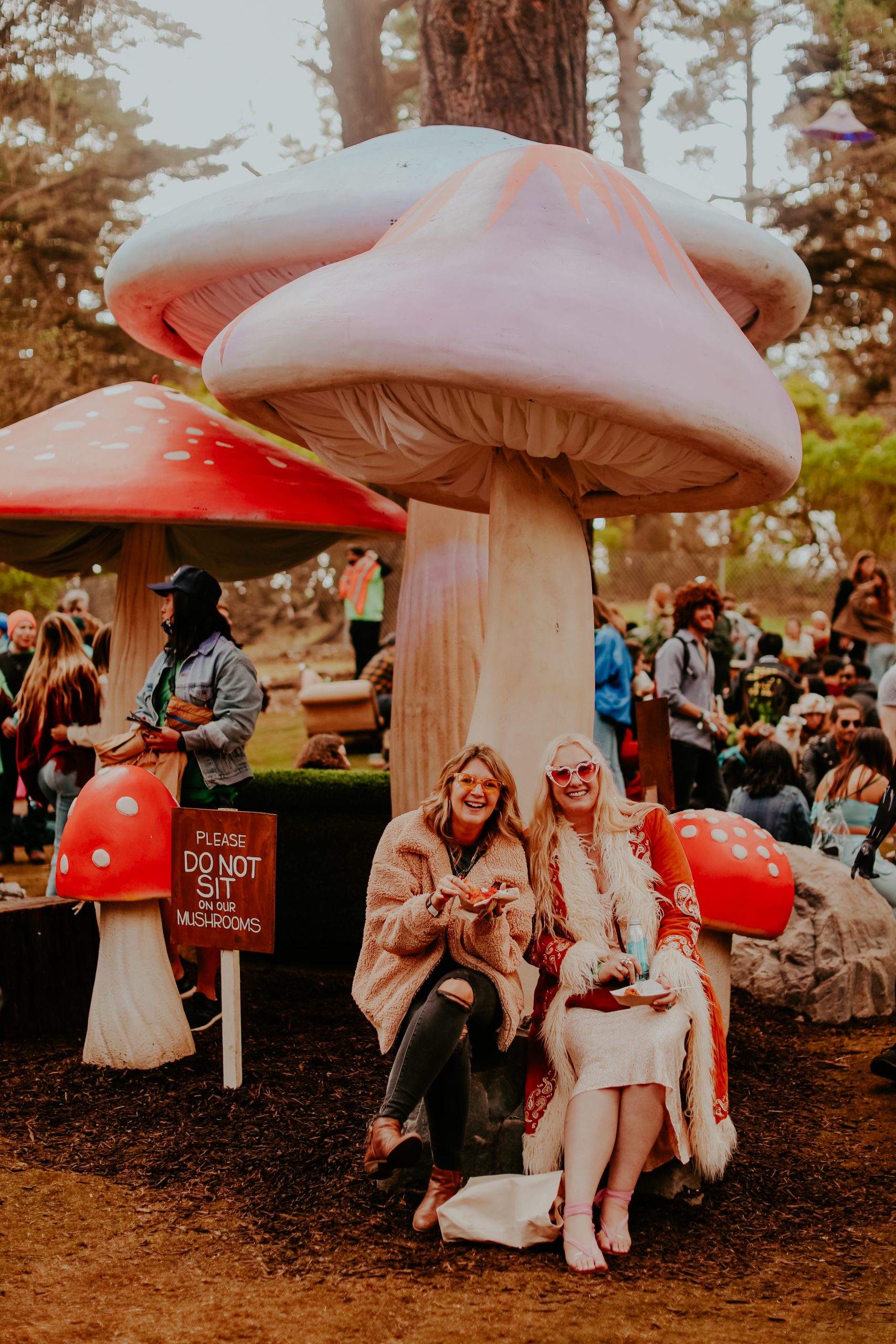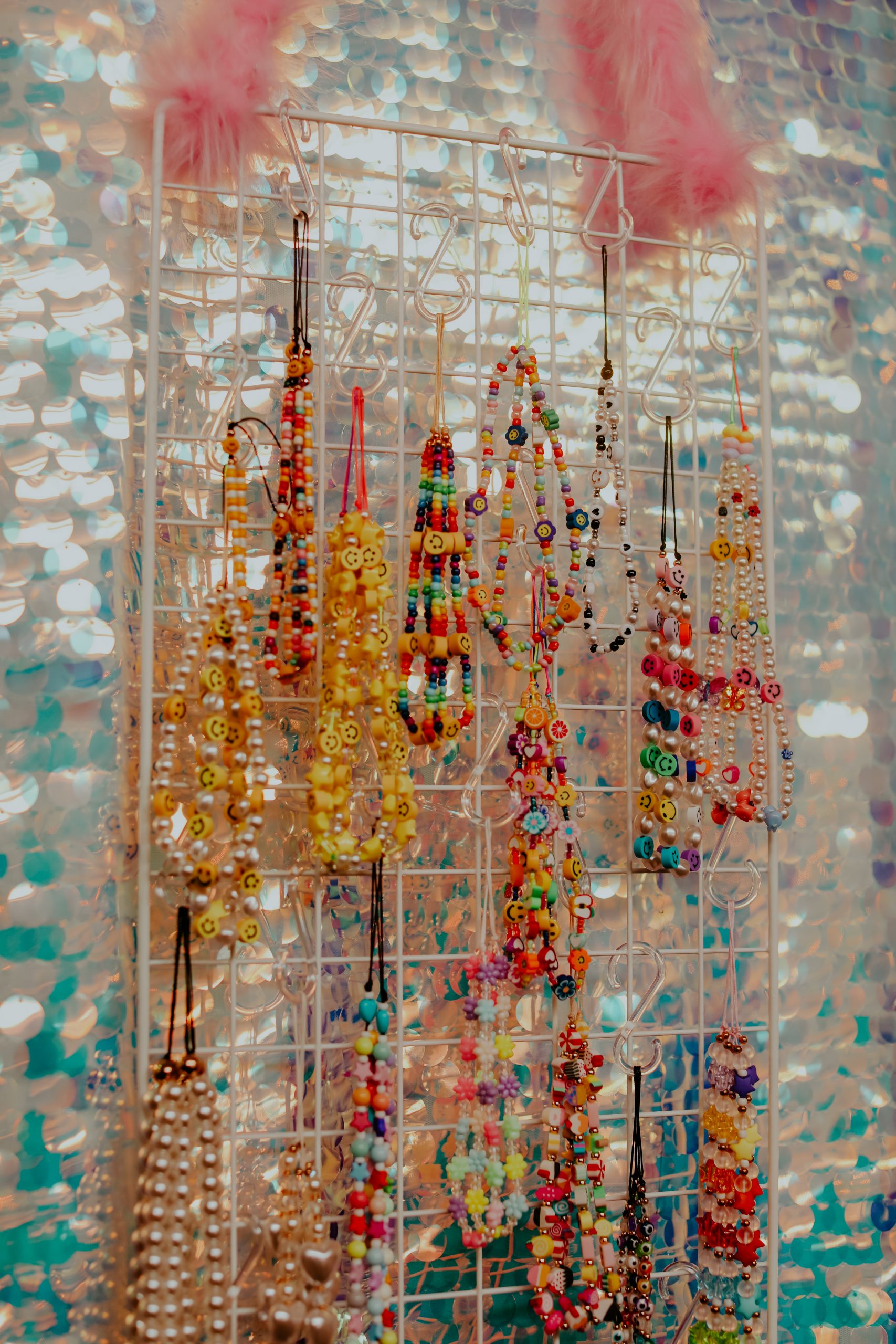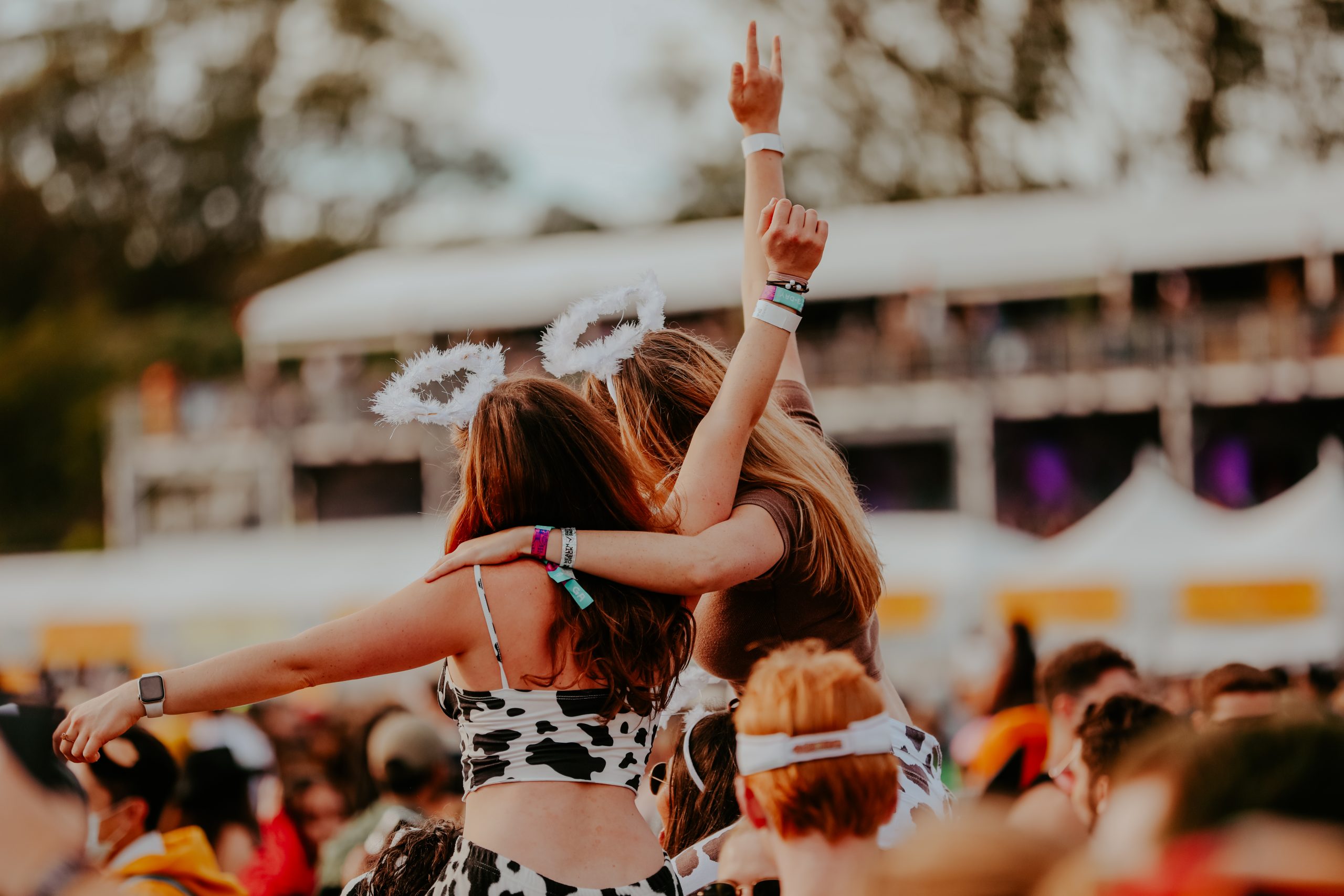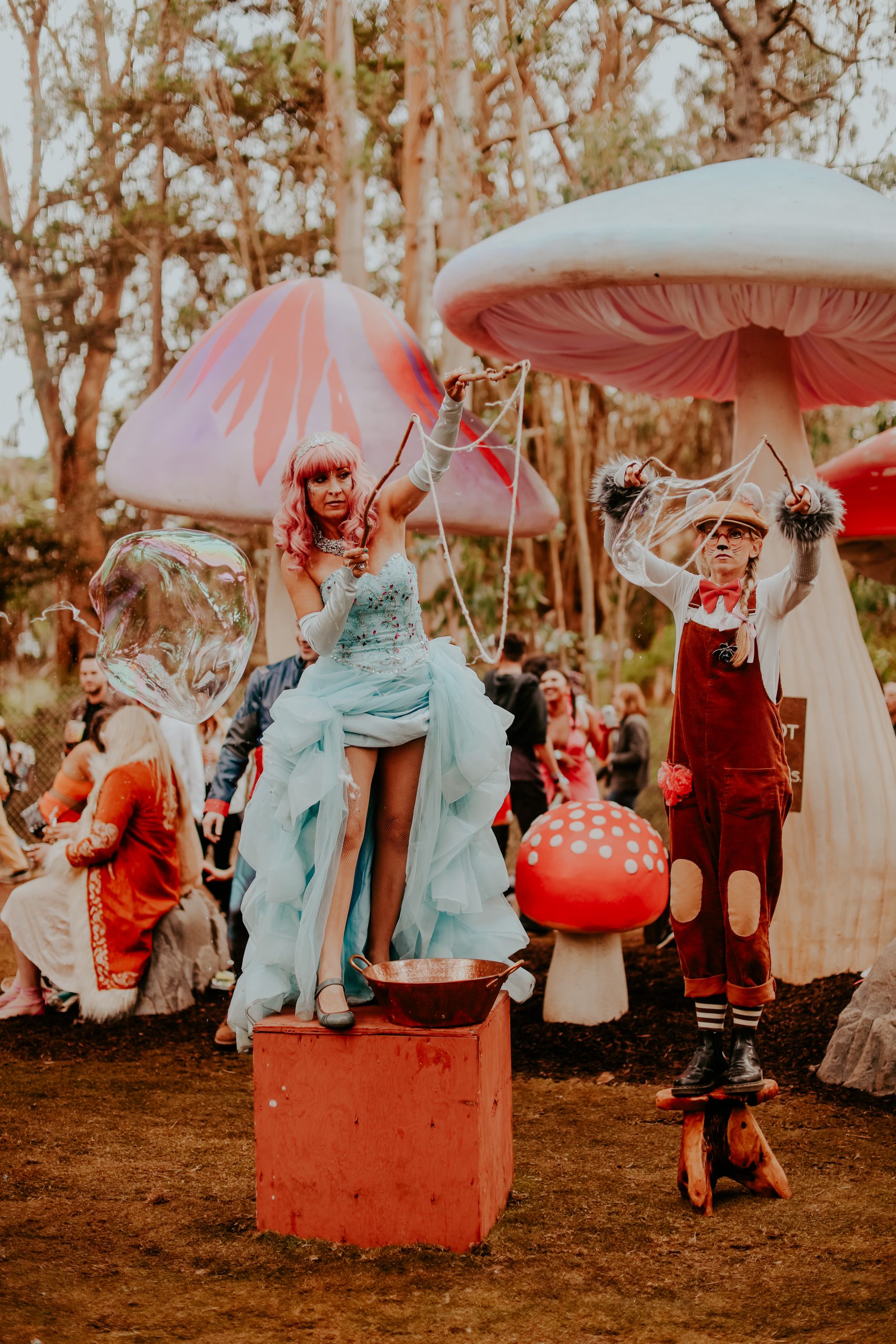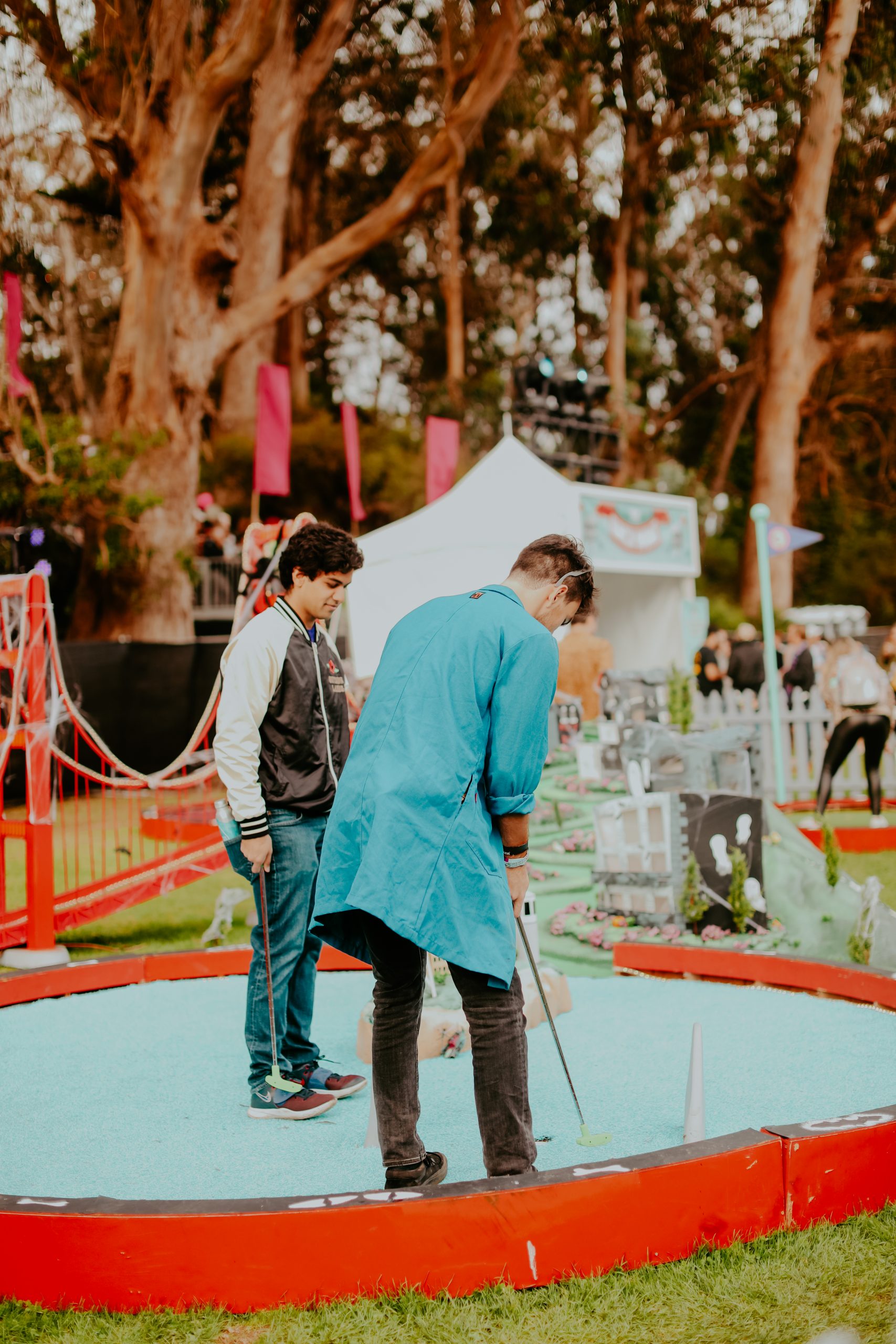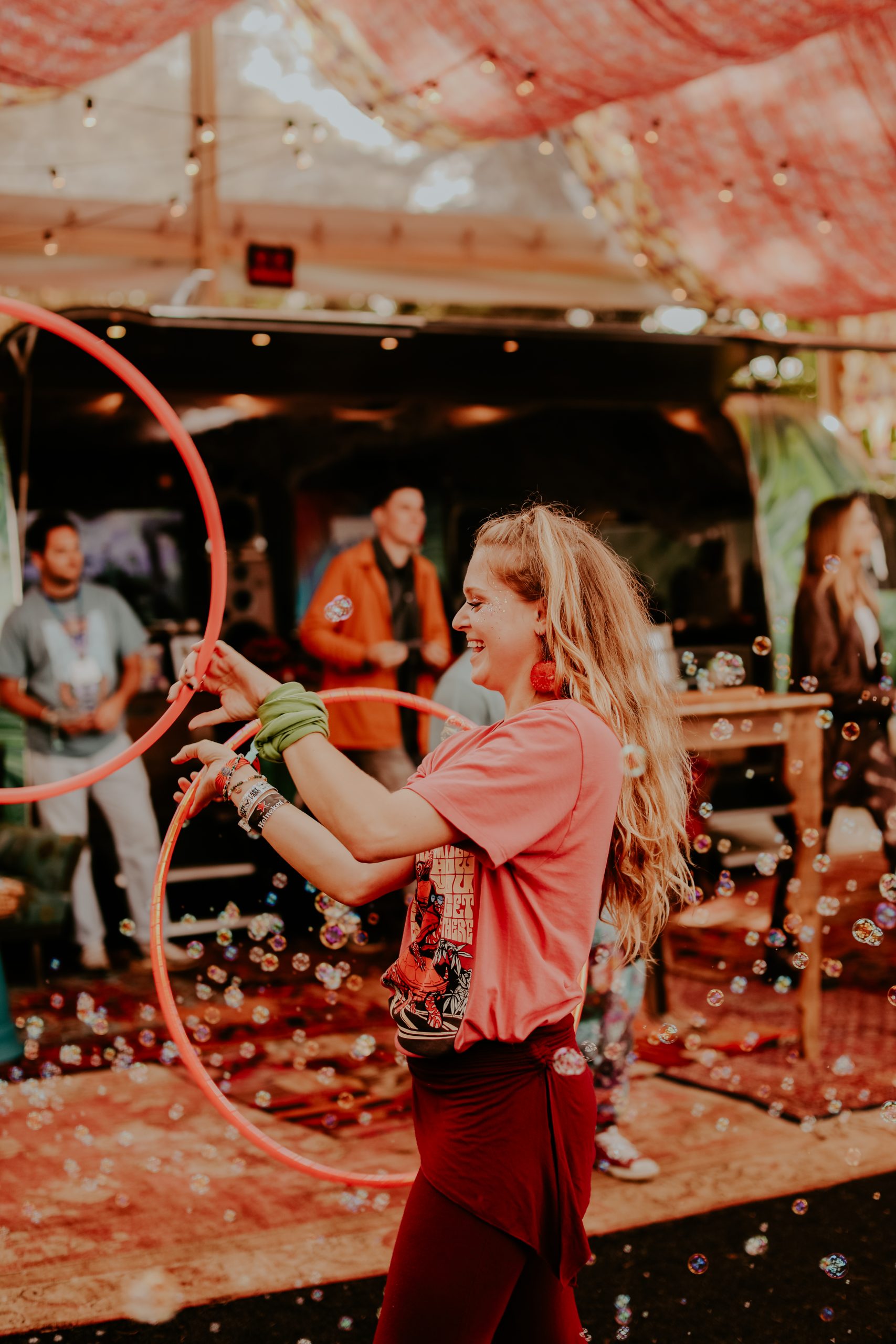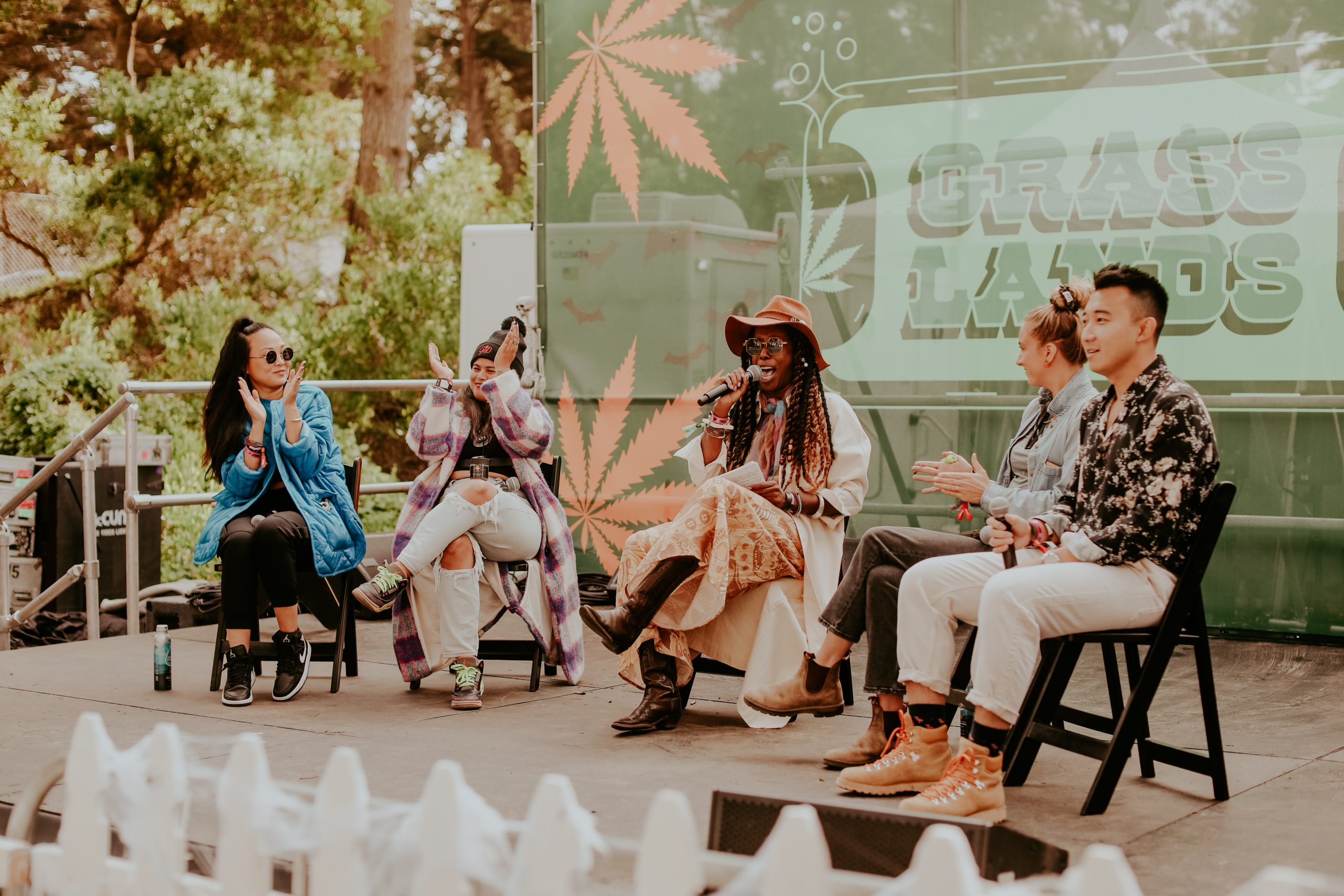 FOOD, DRINKS & CULINARY MAGIC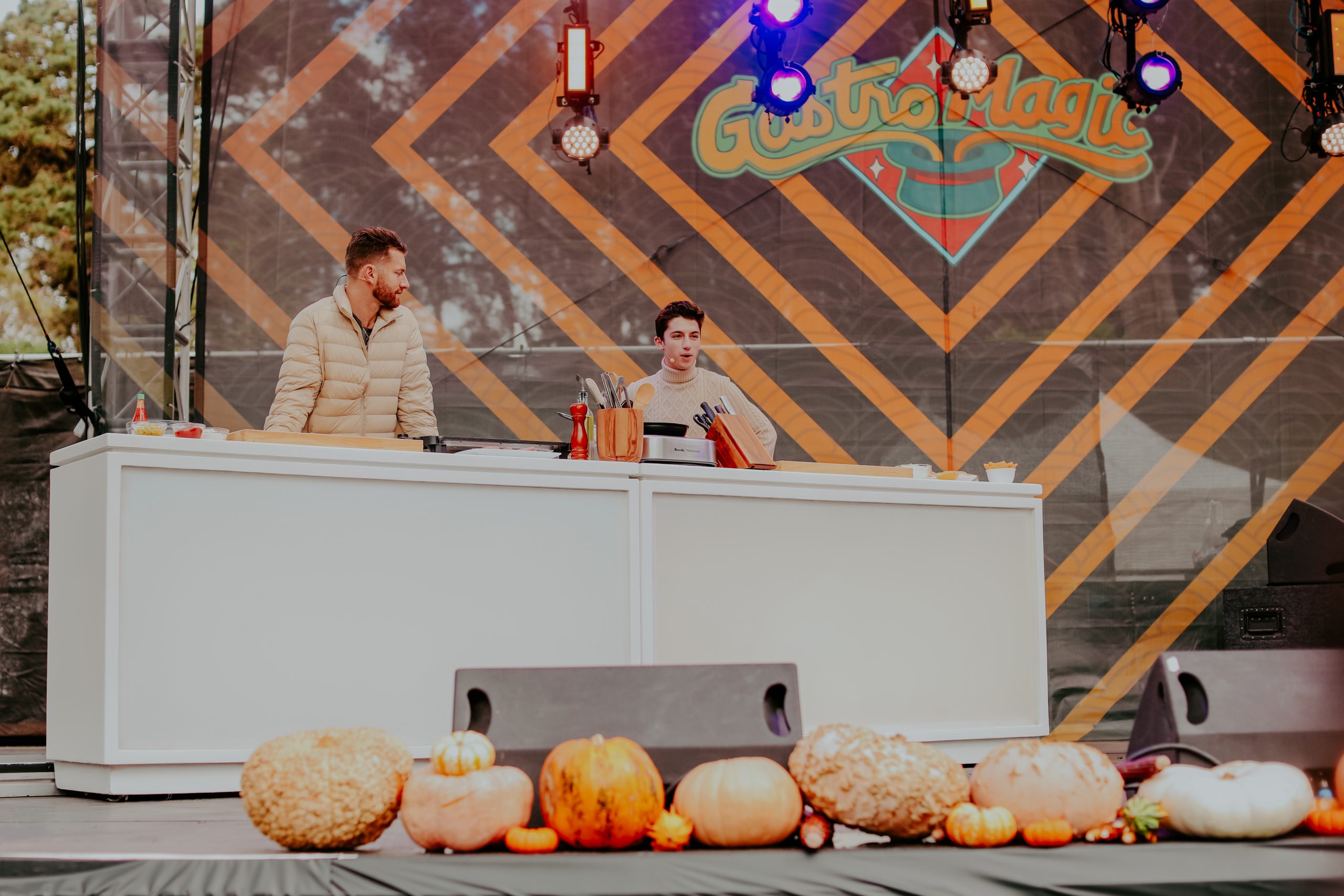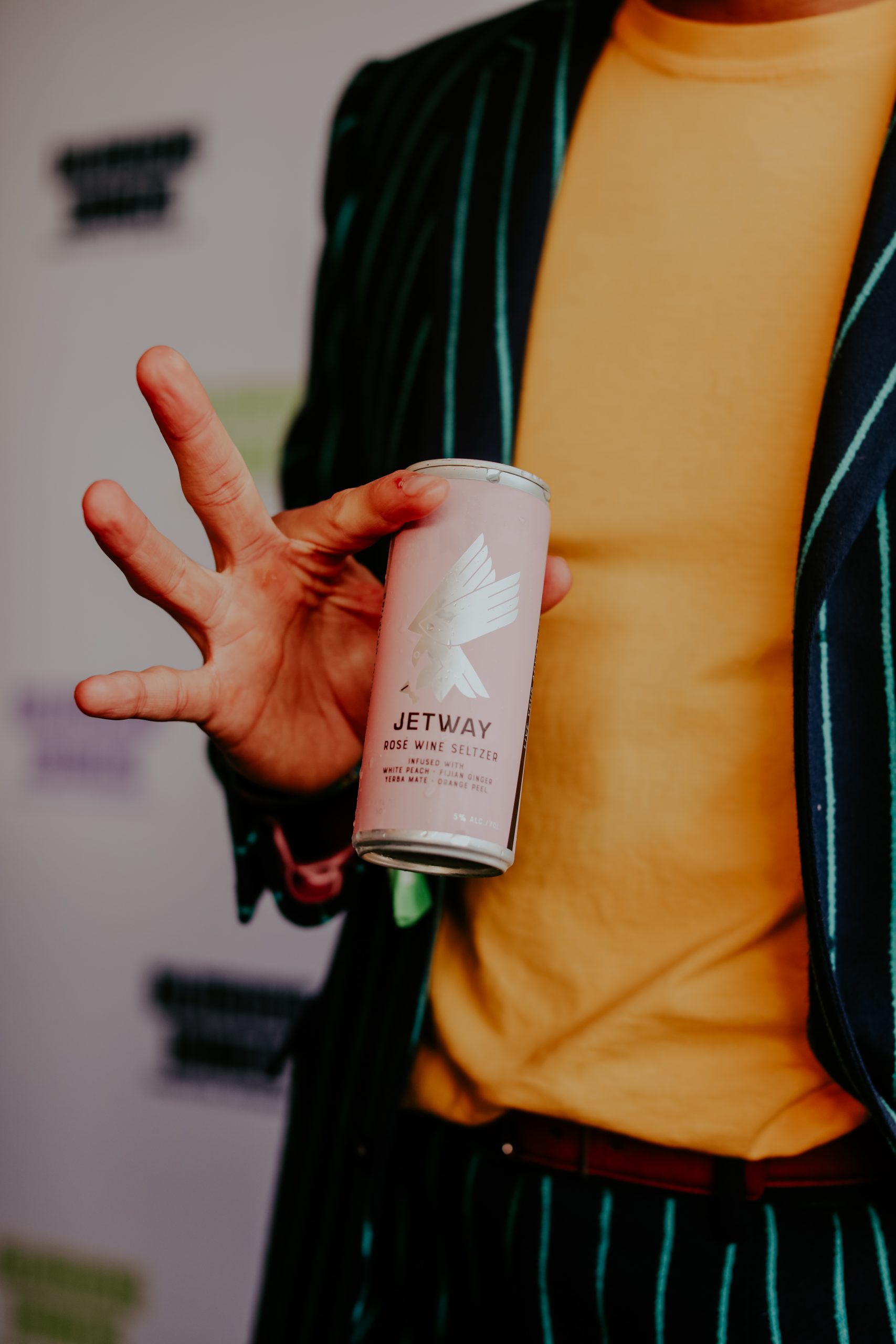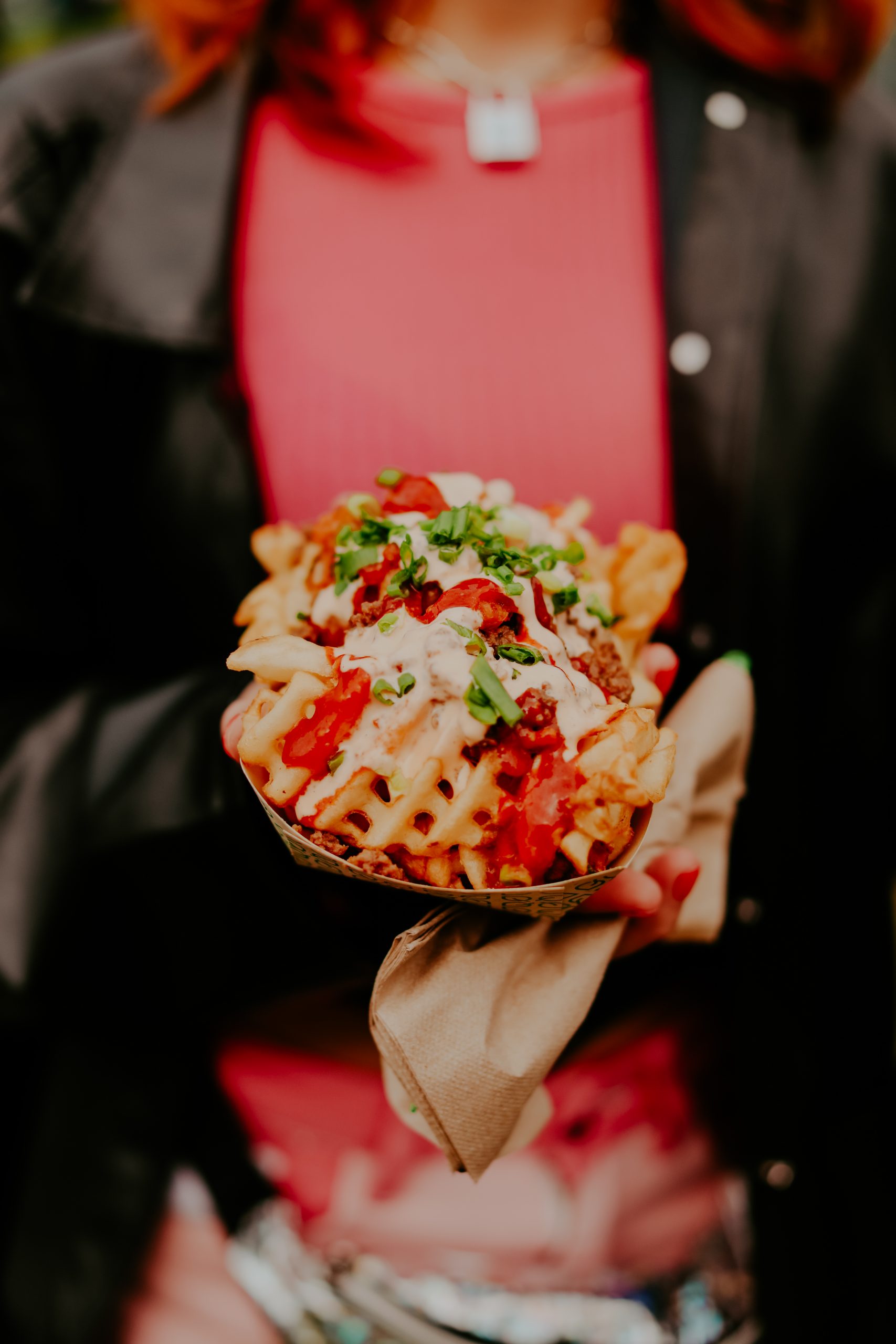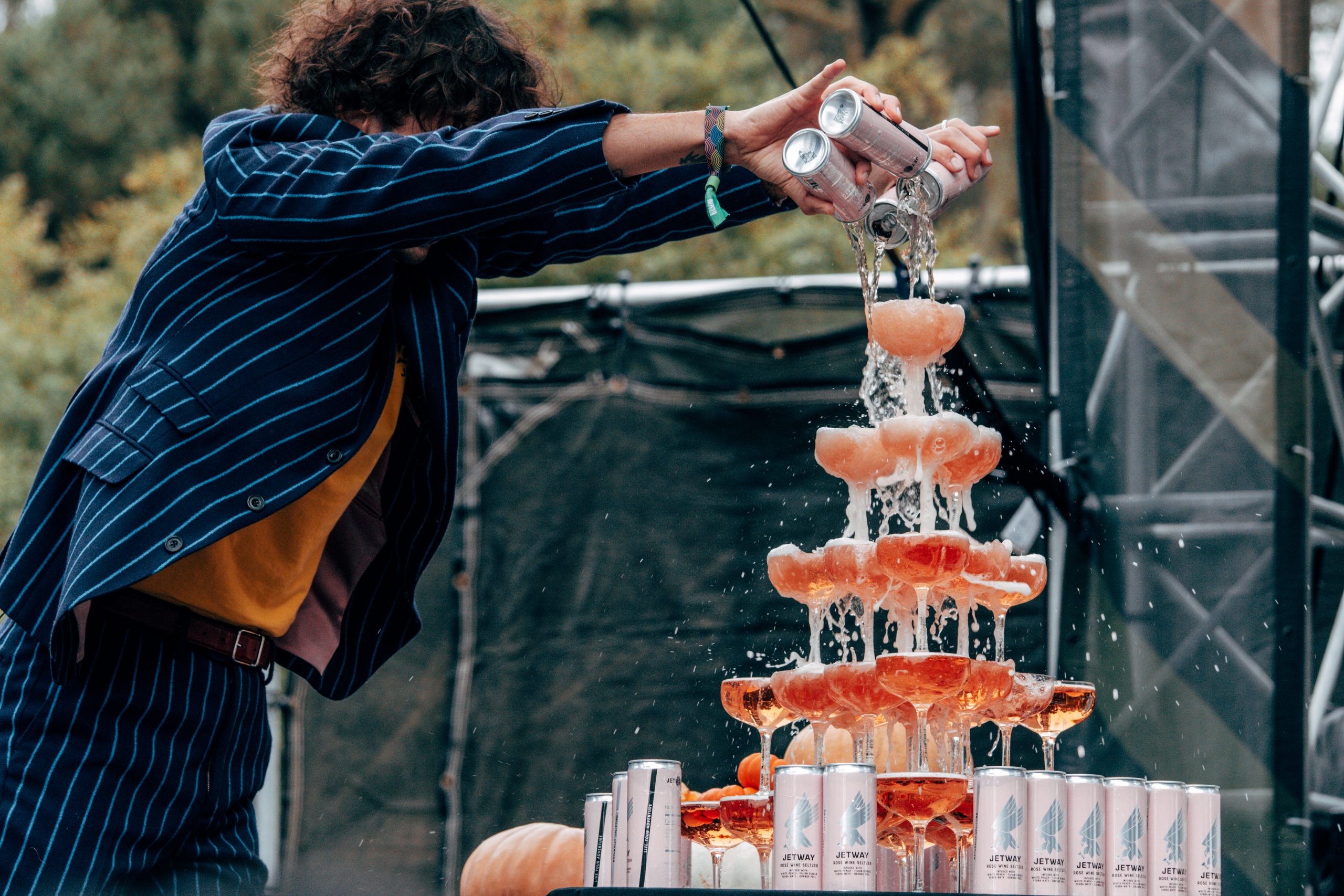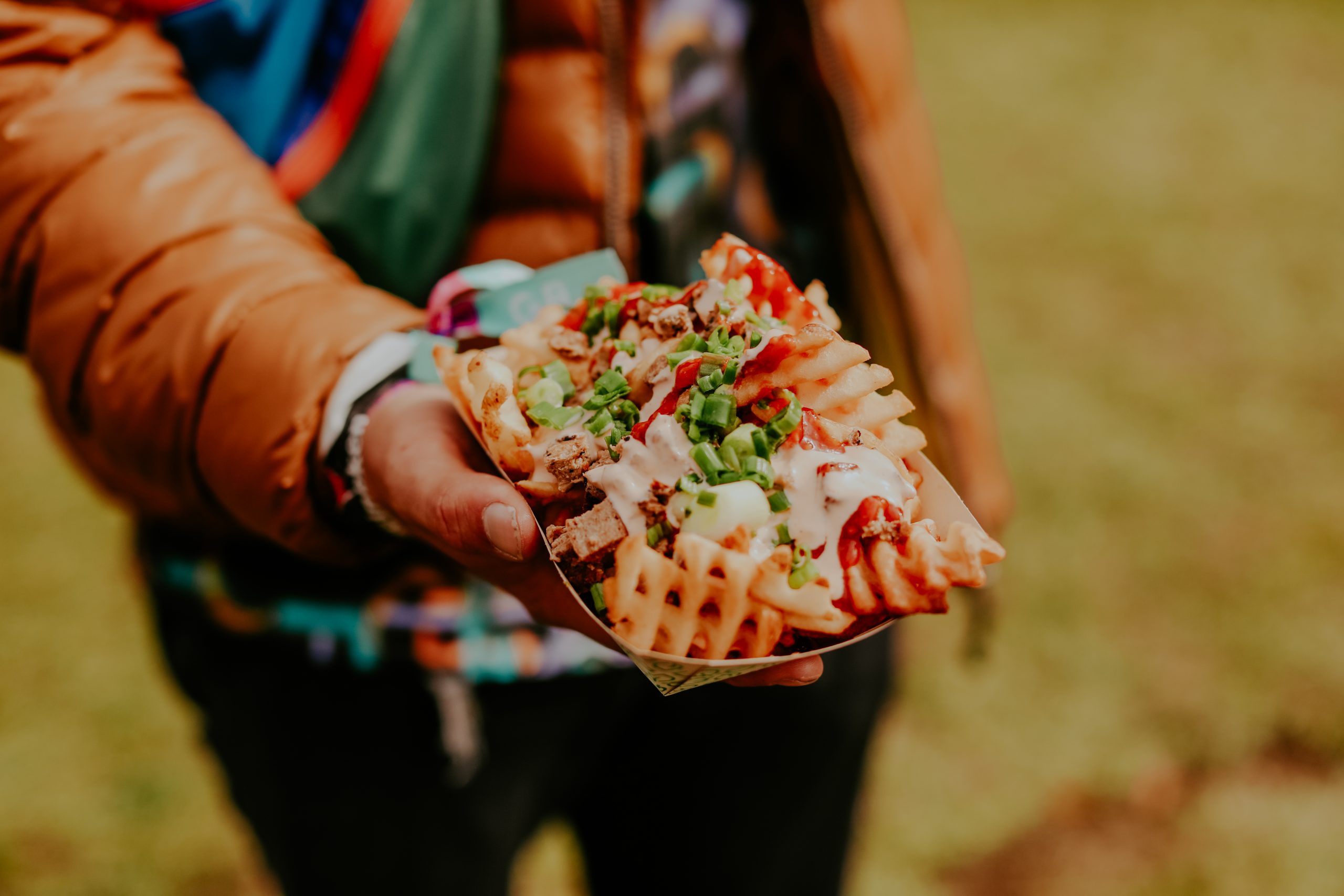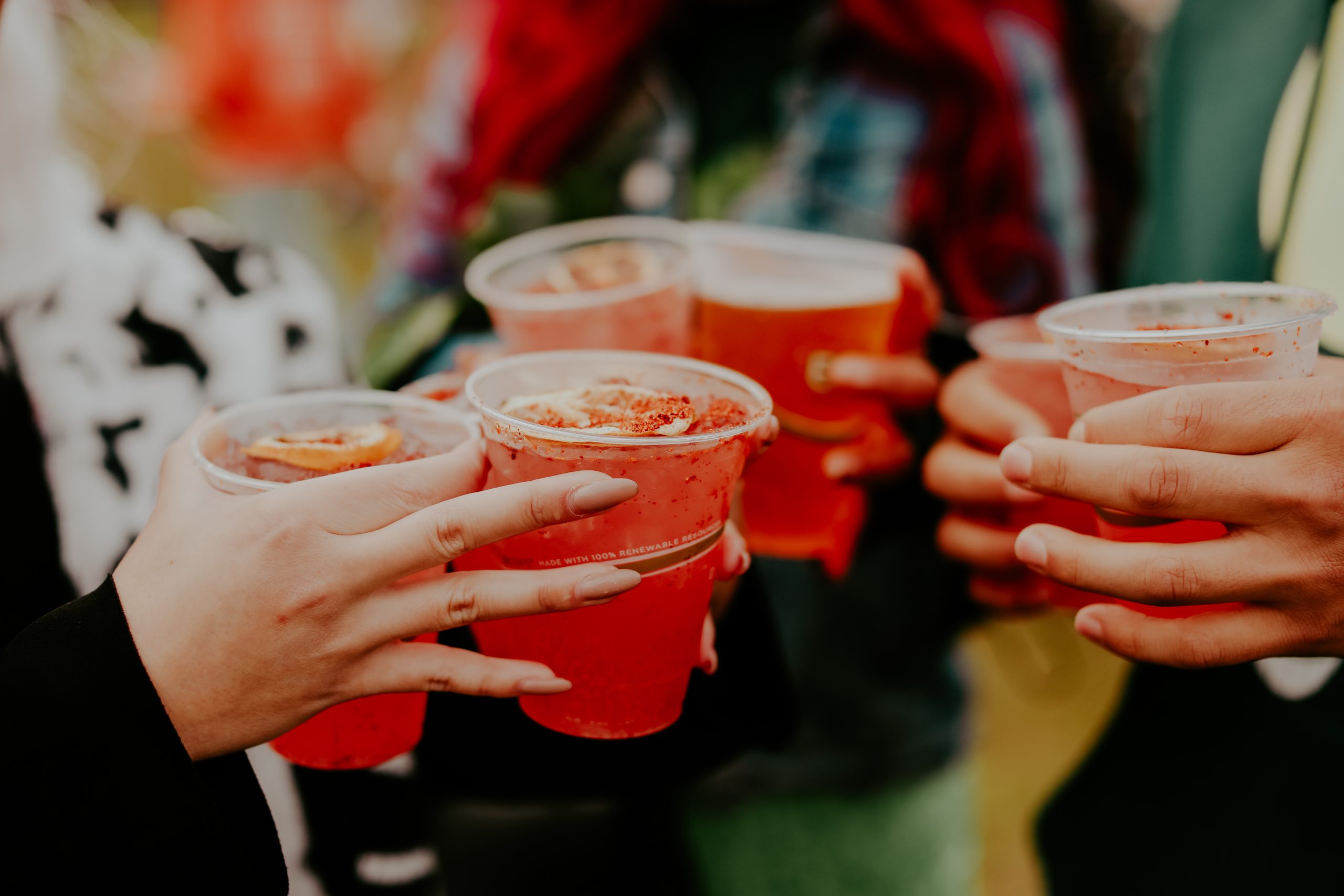 BEST DRESSED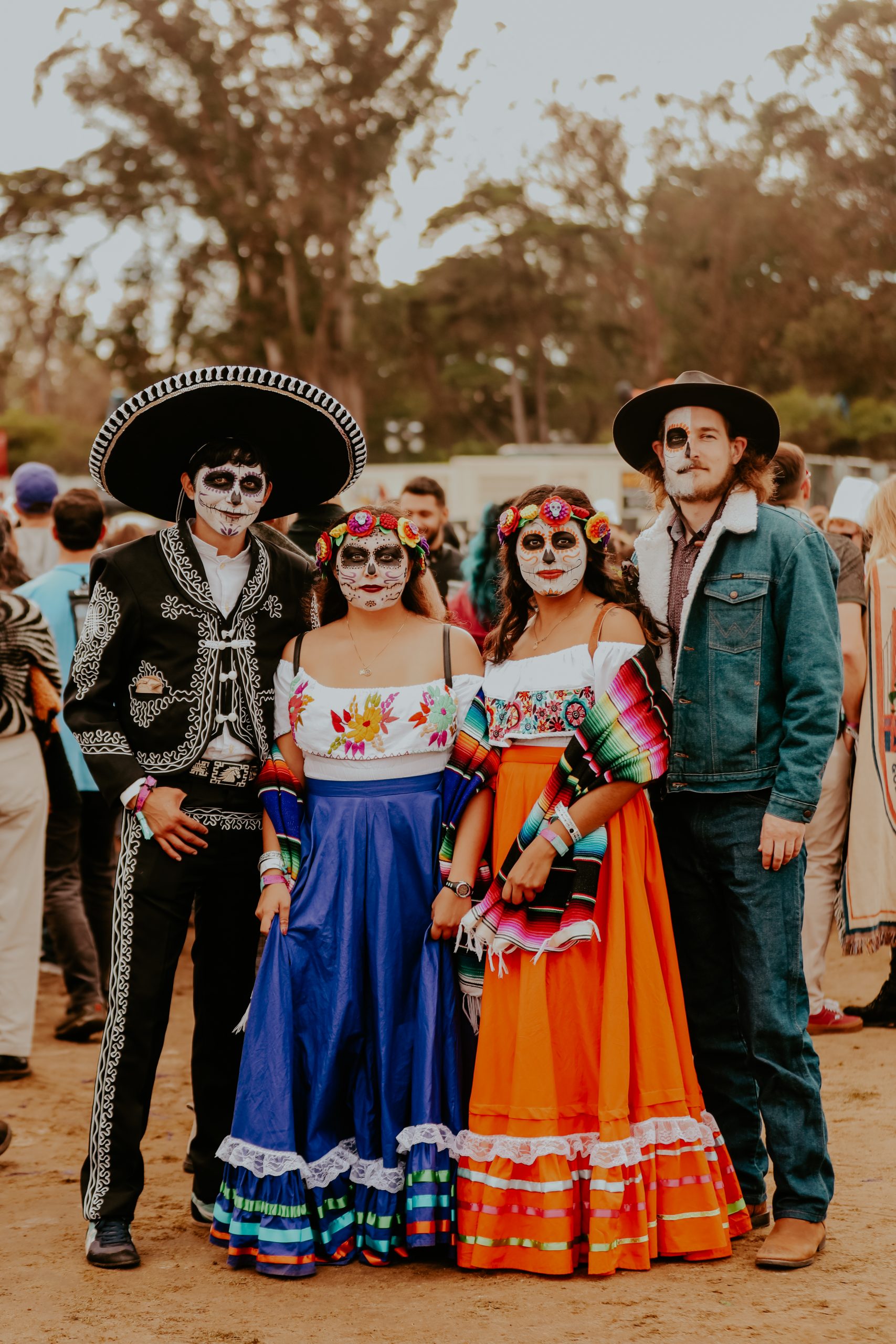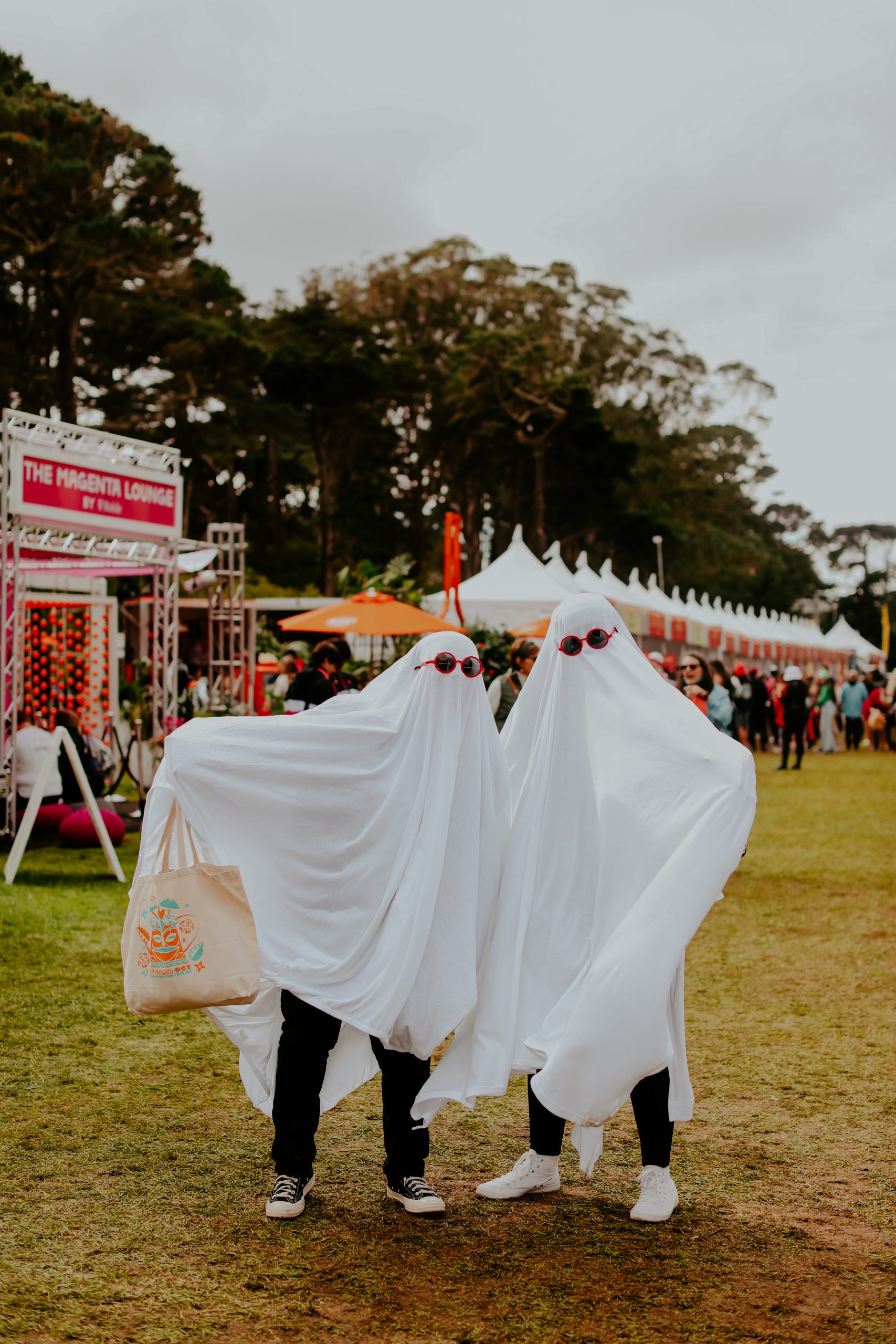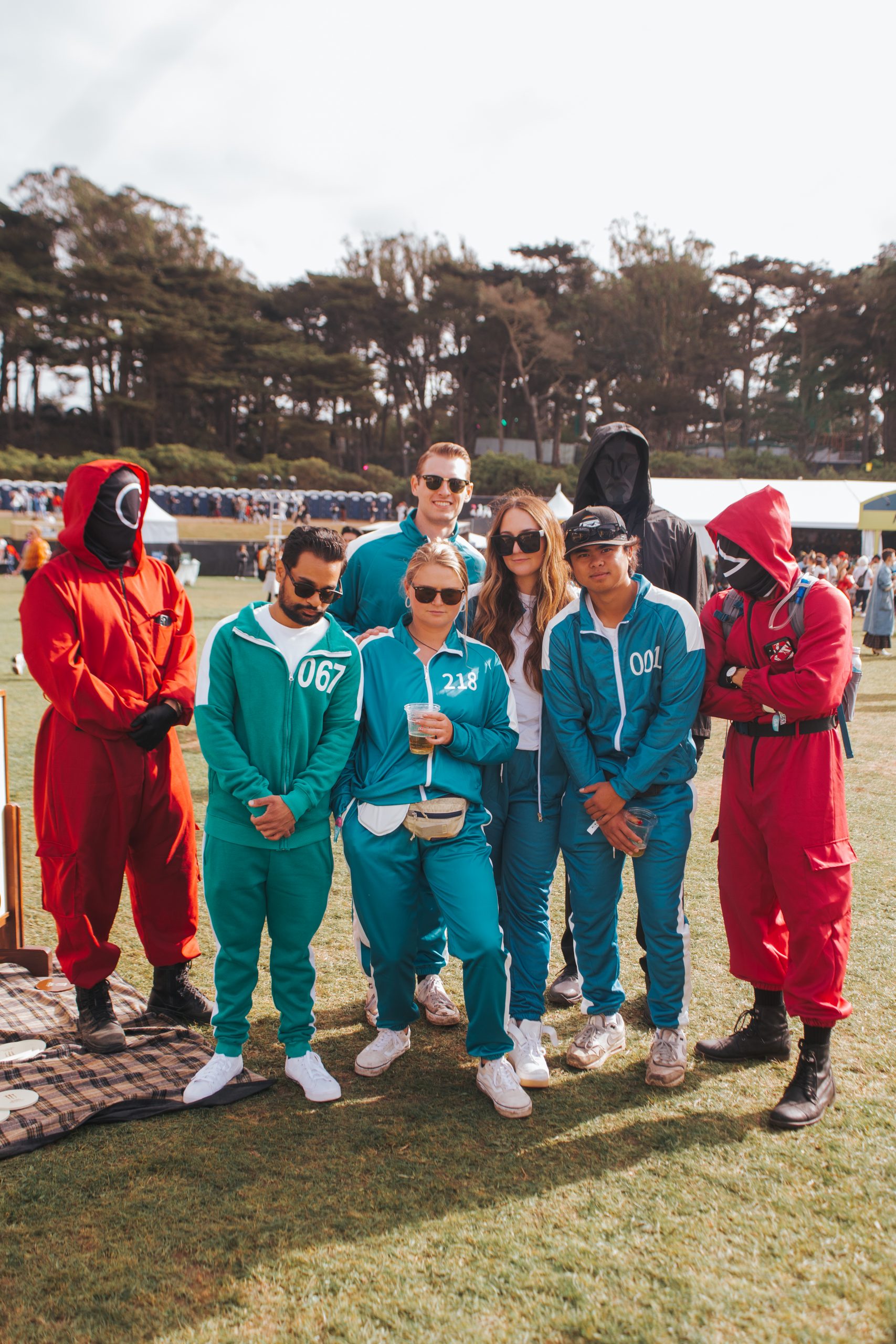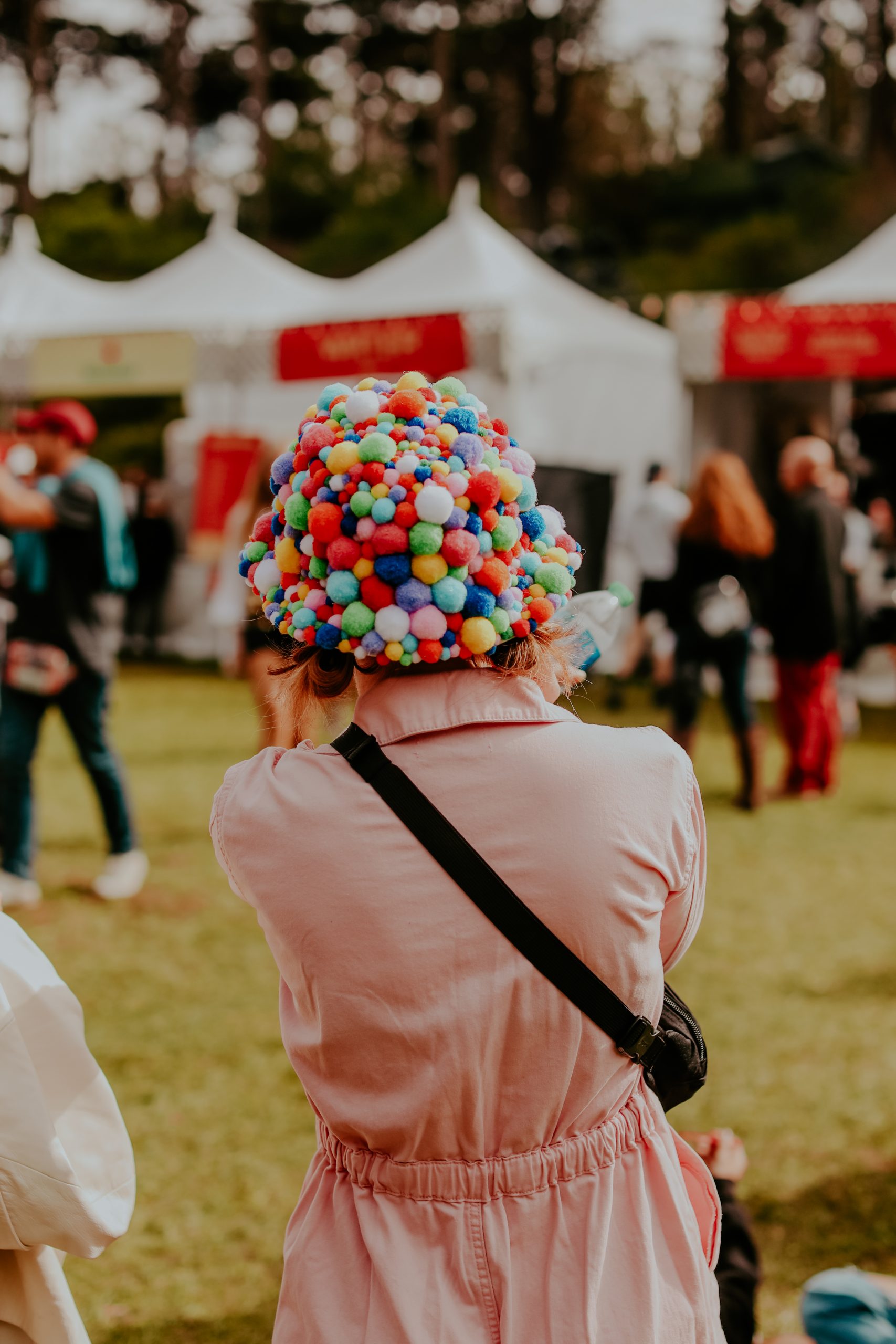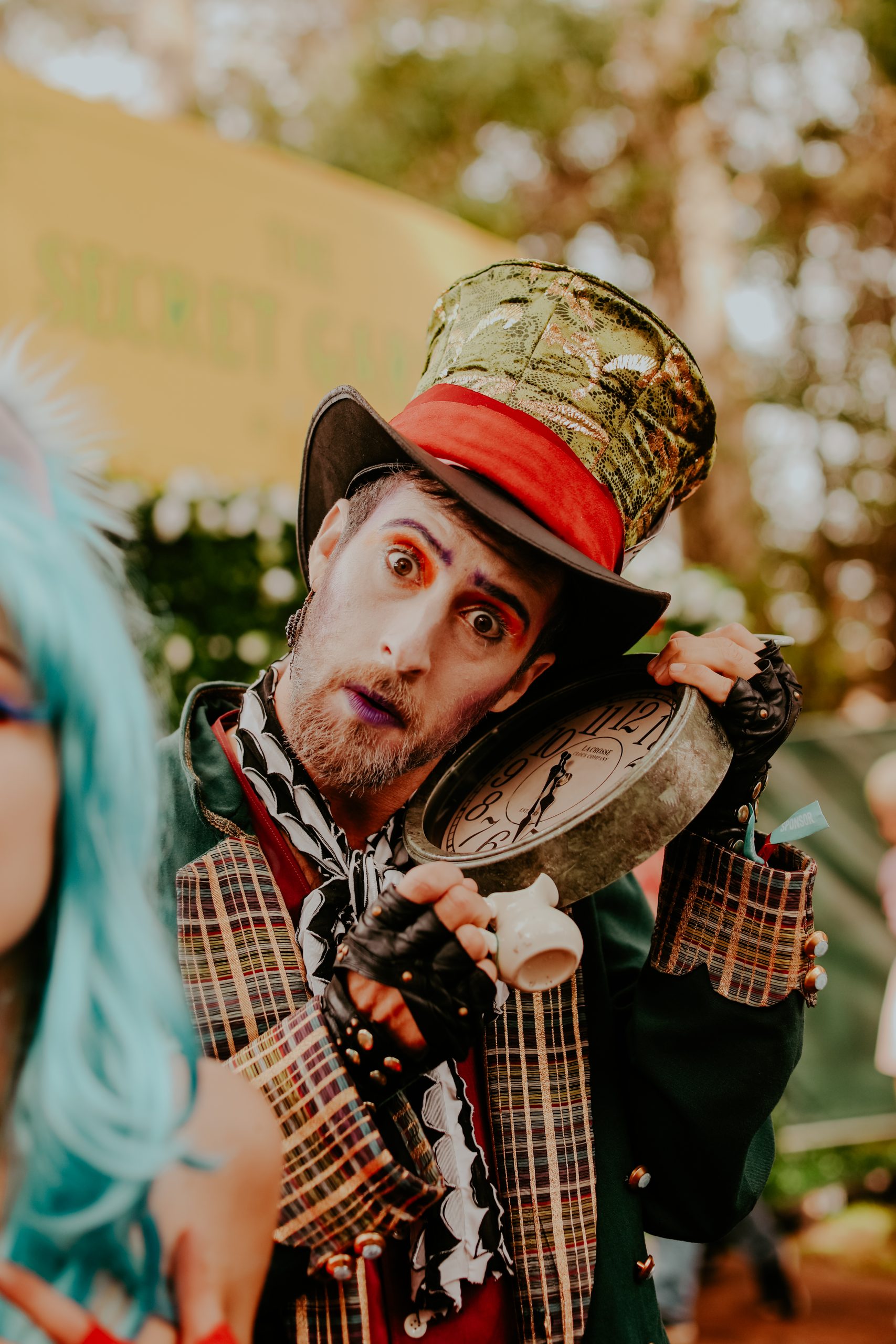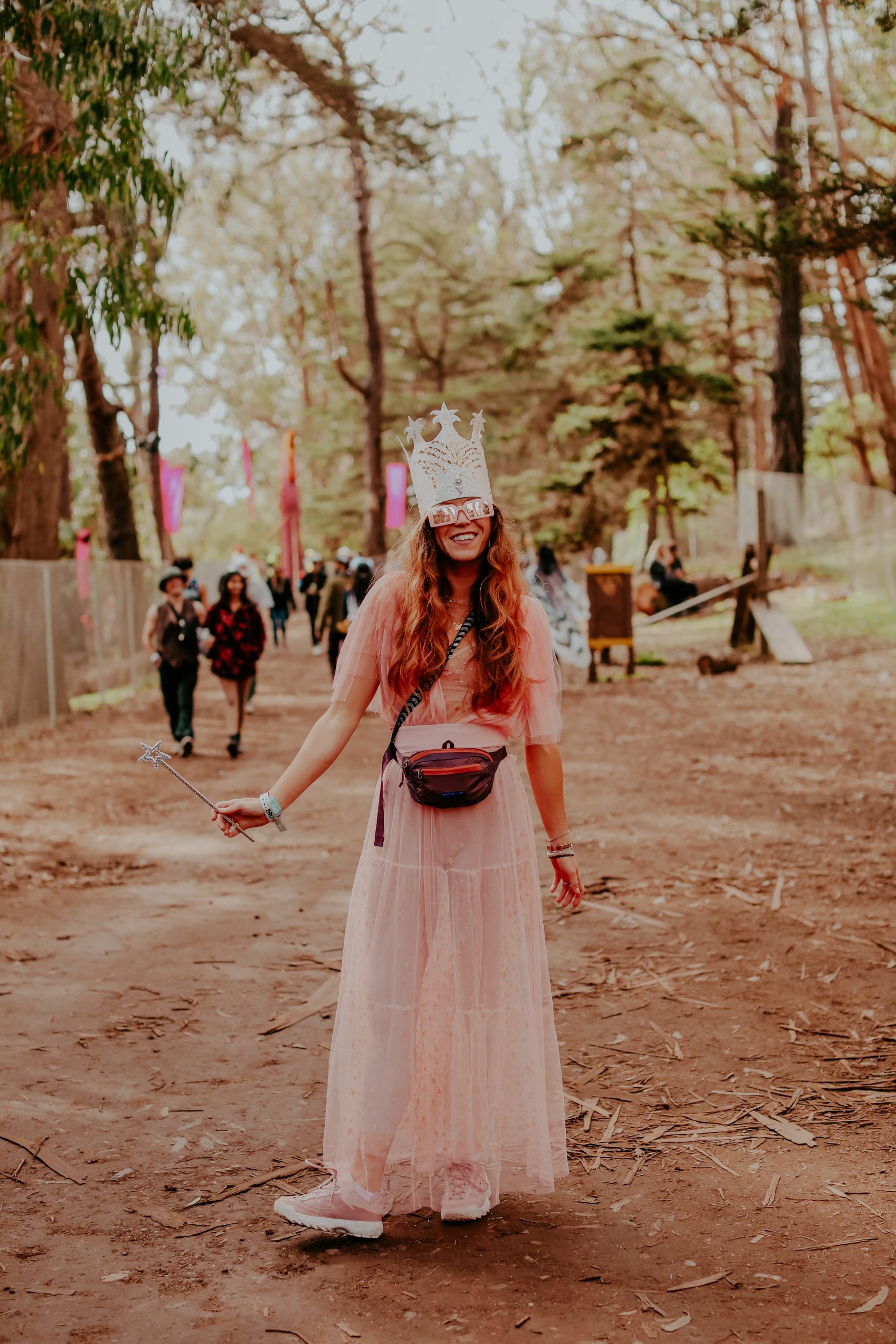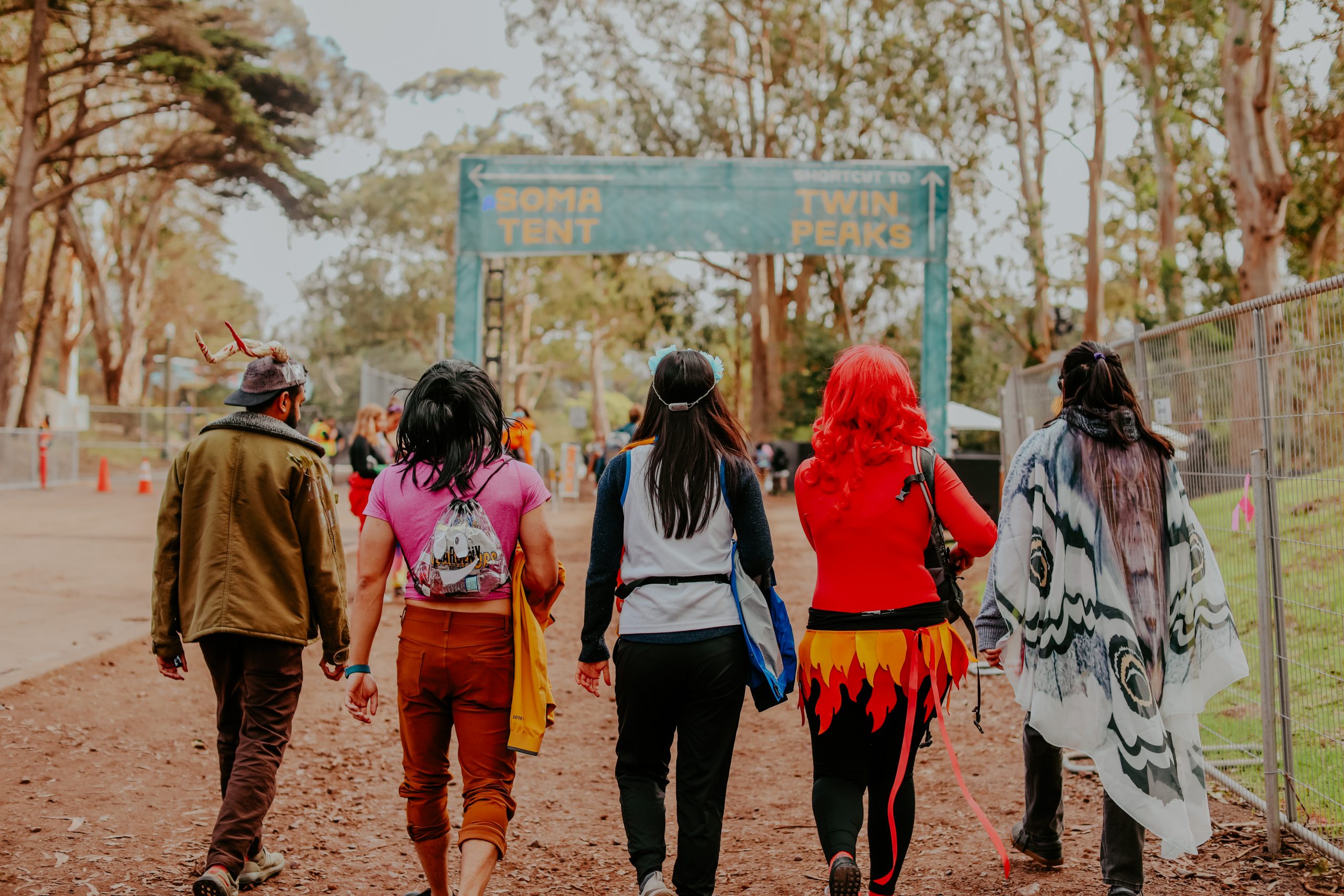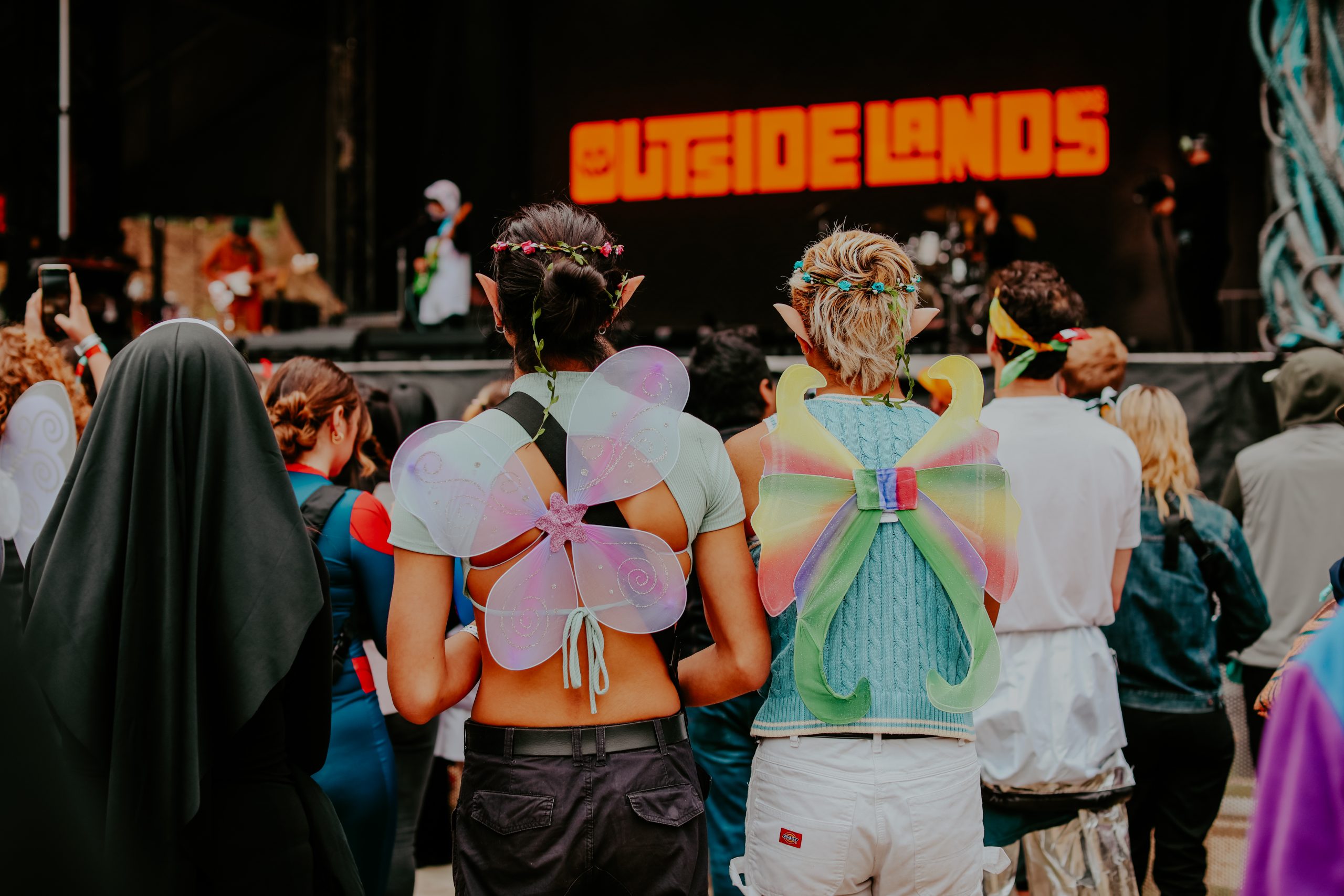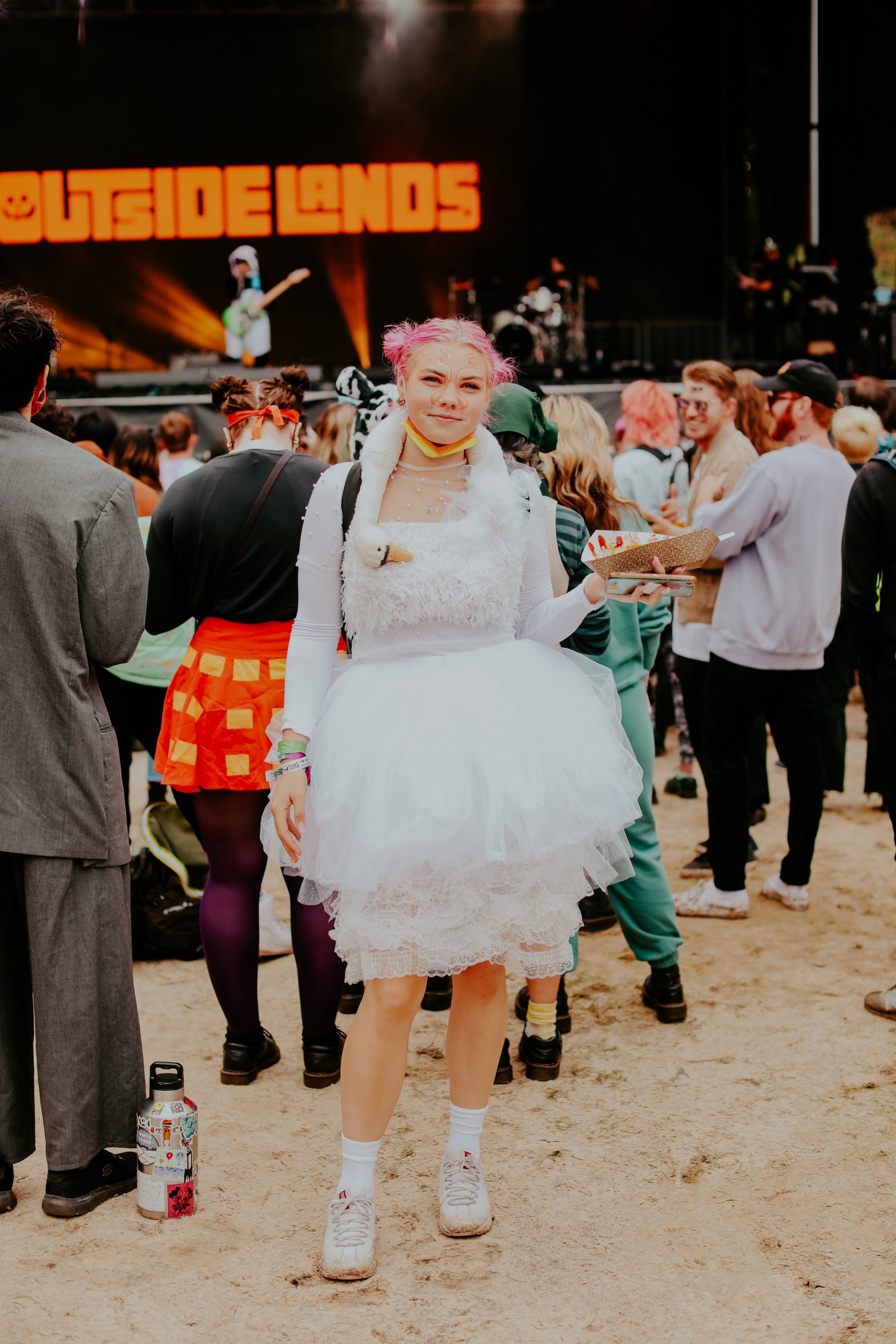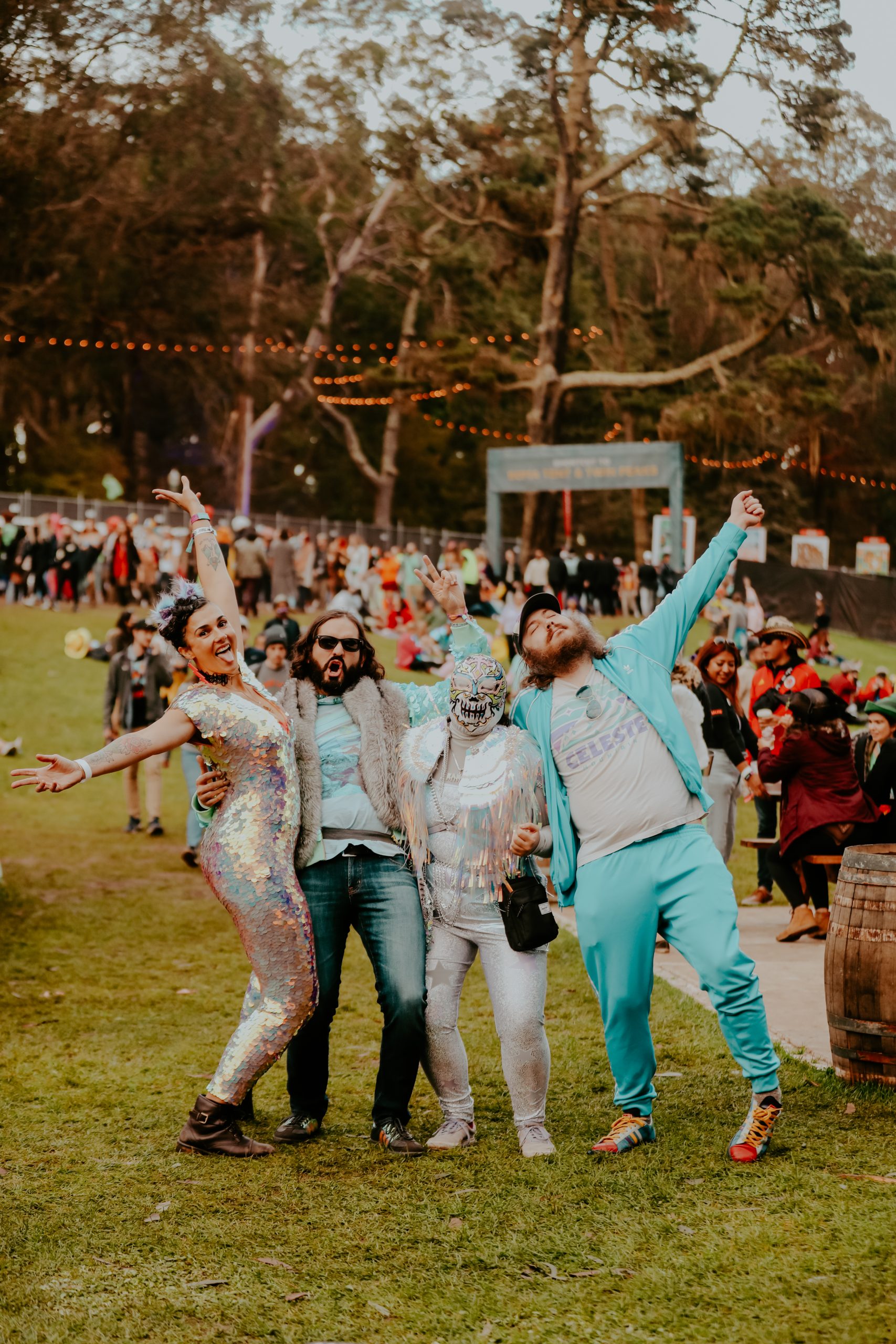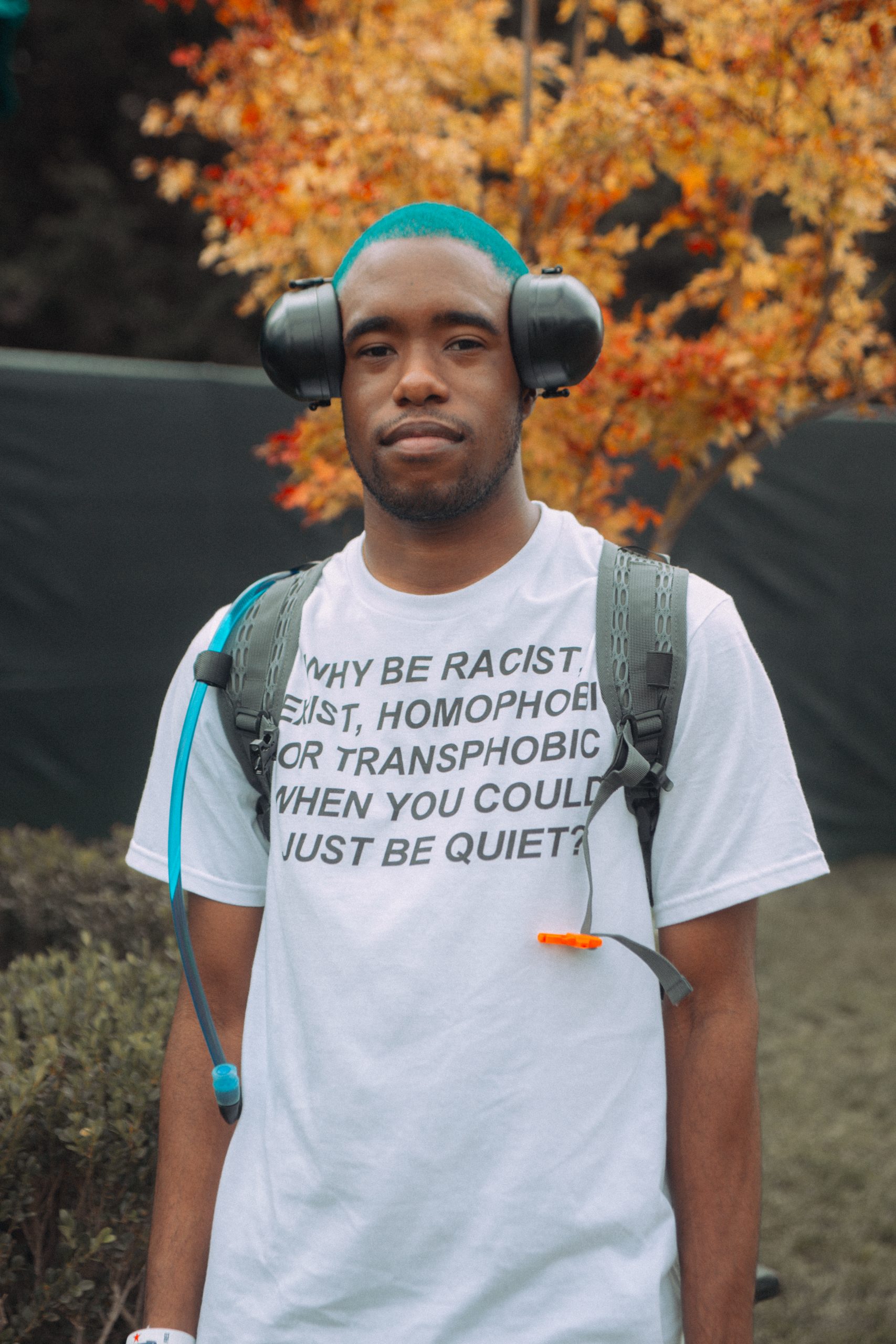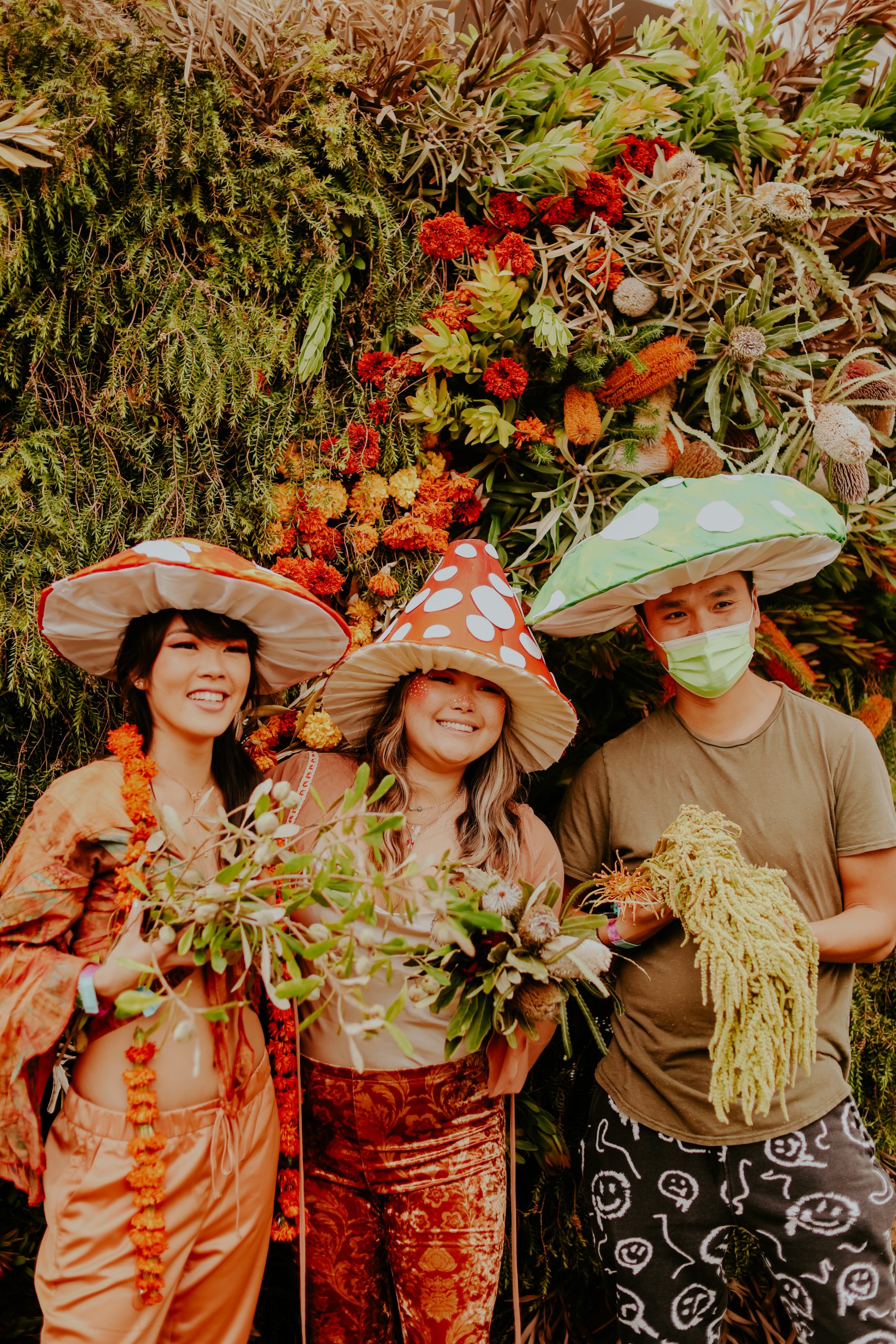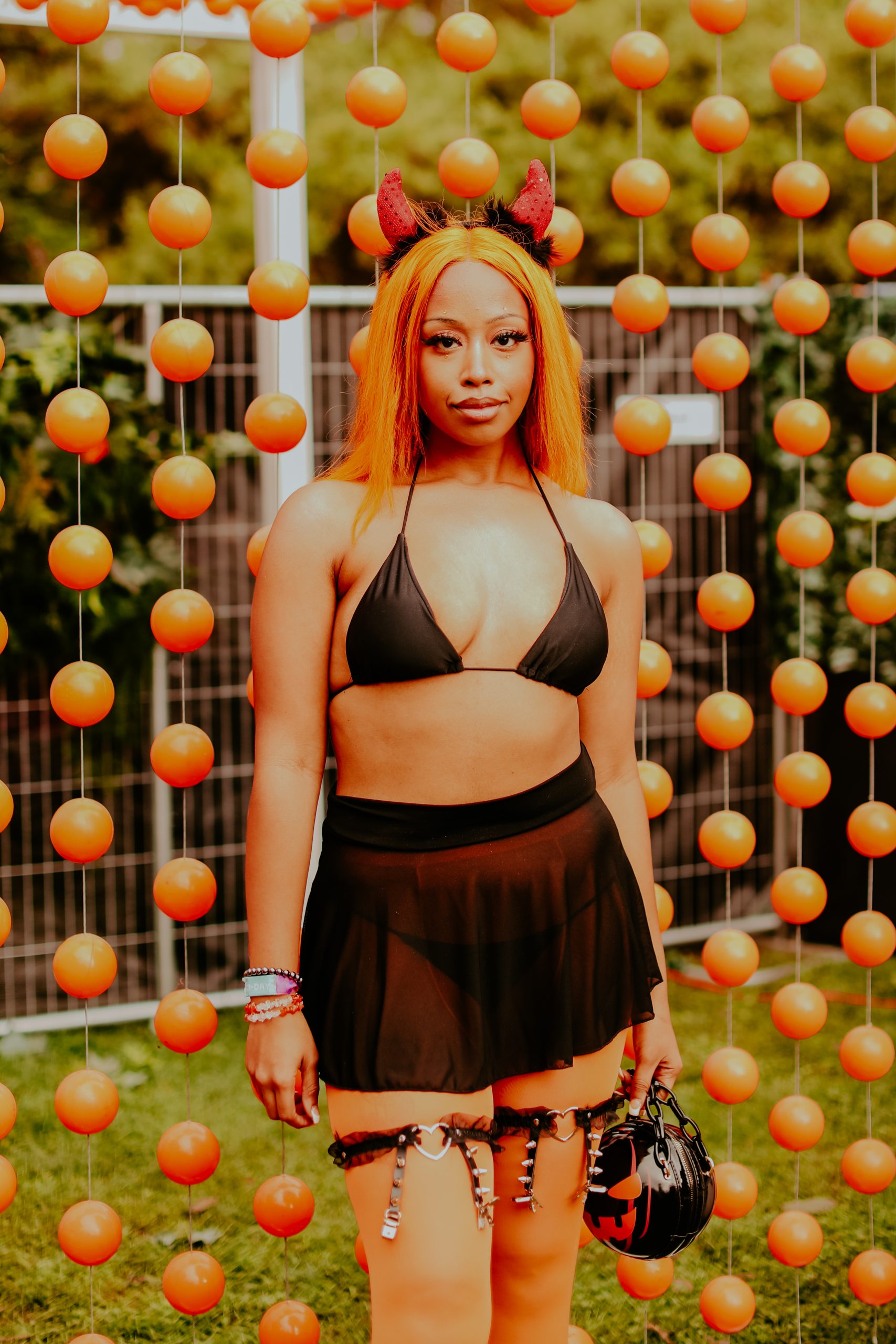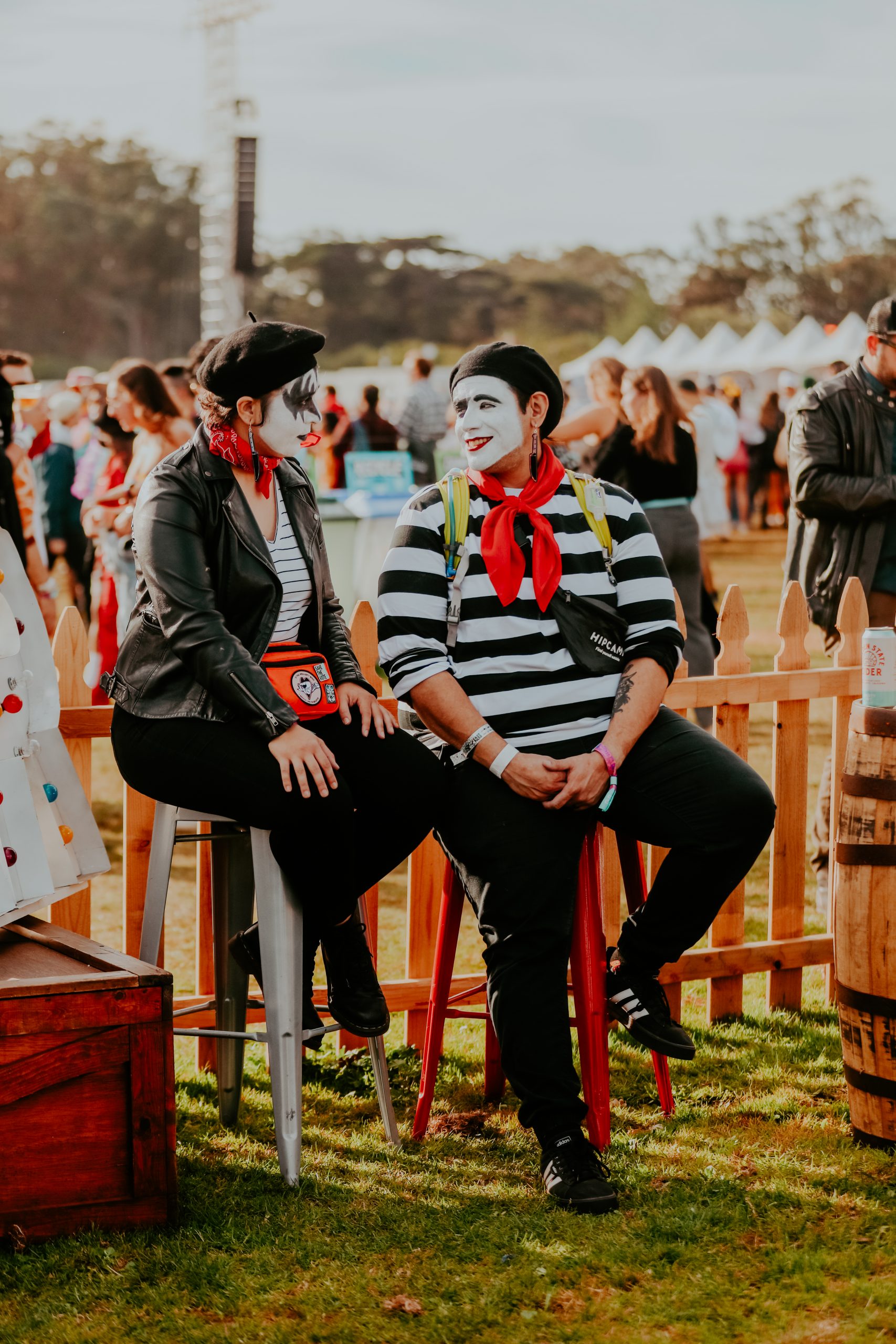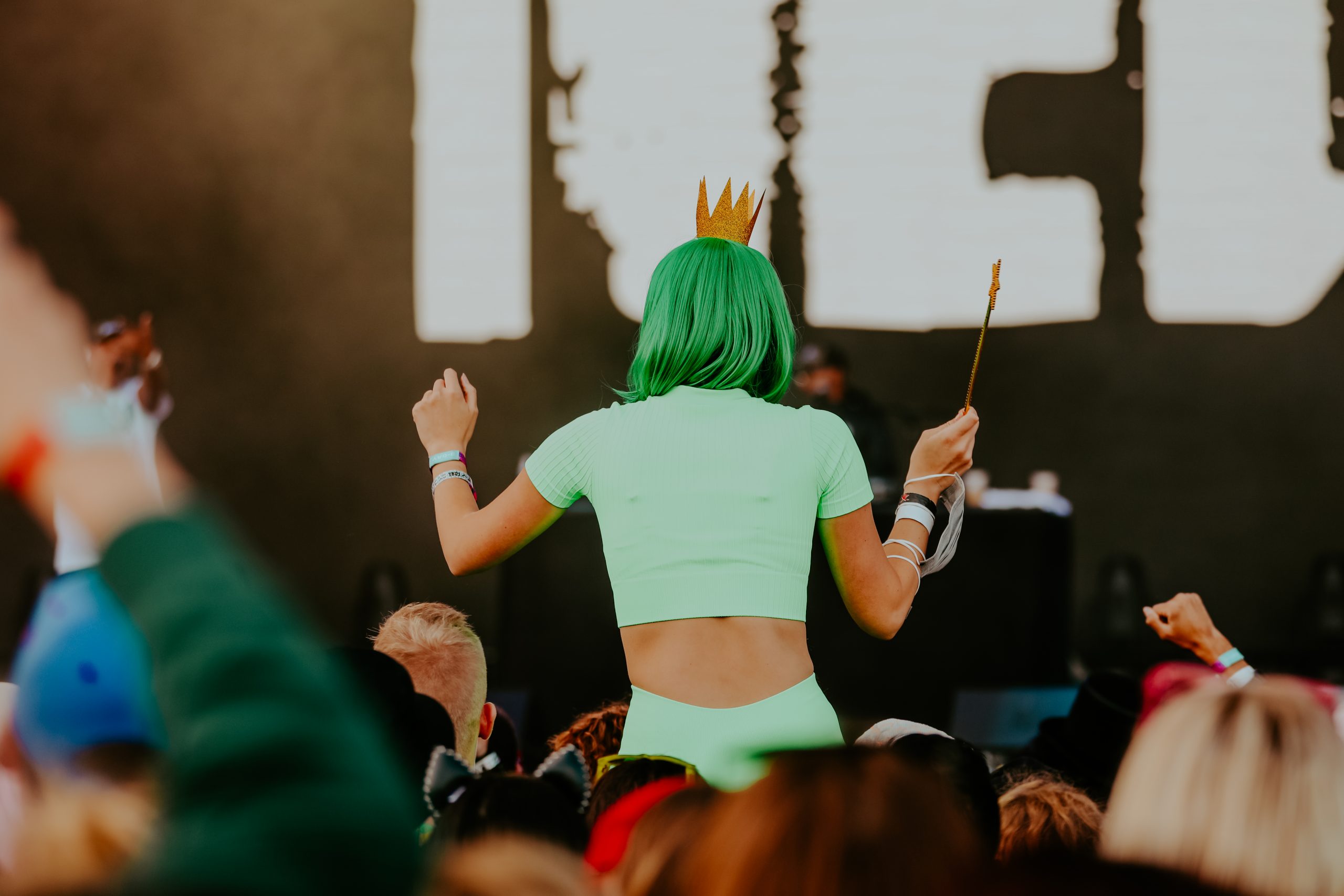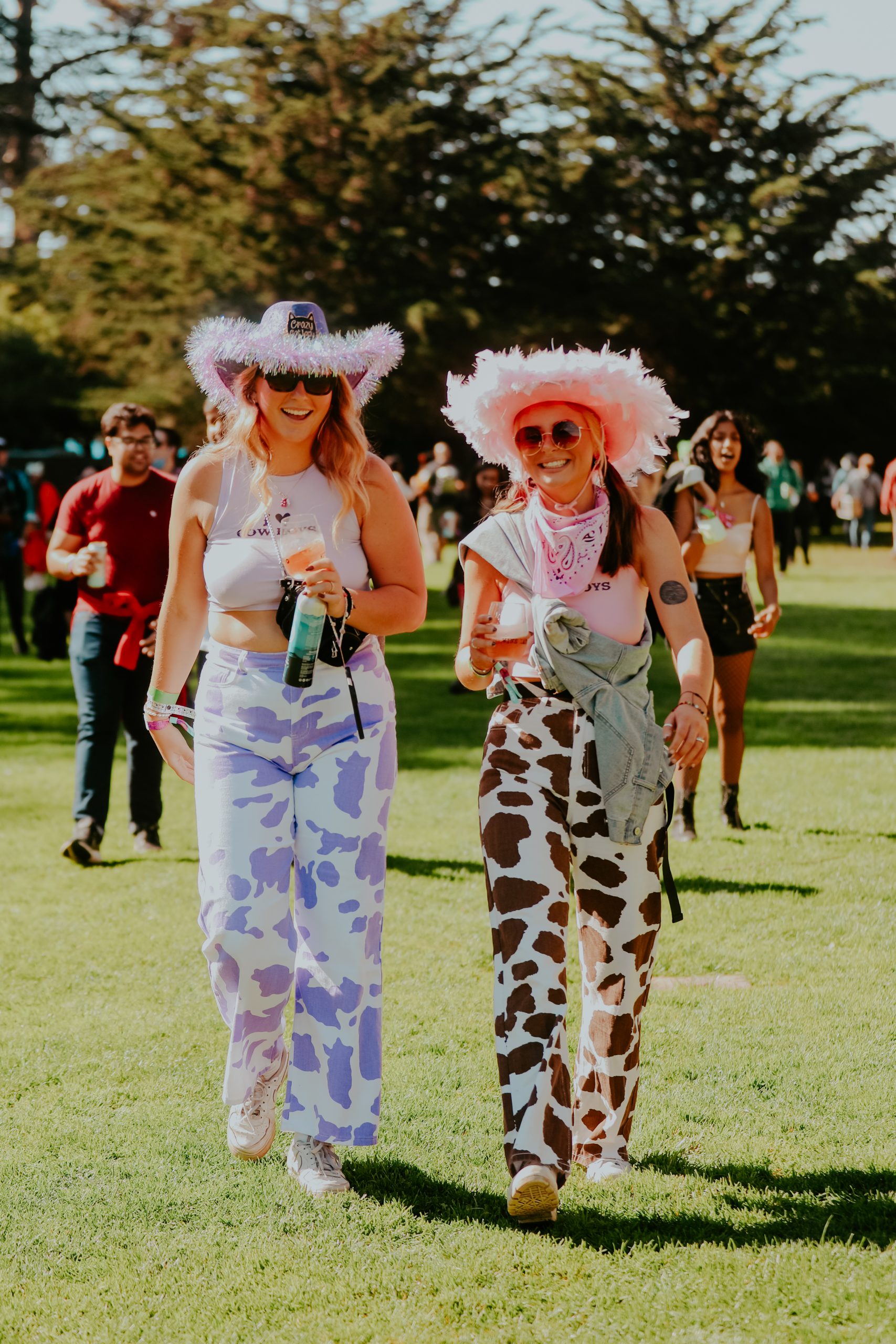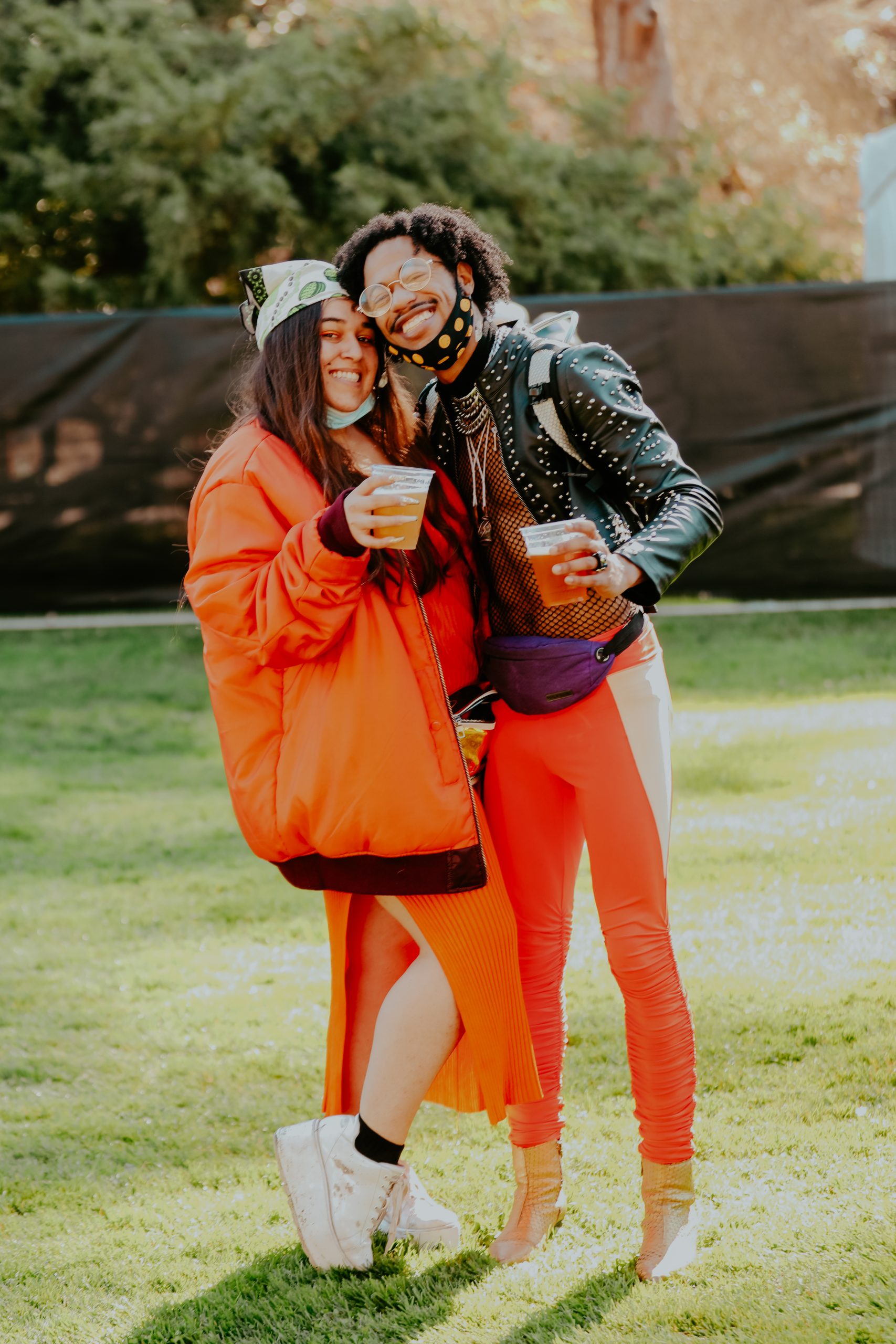 WORDS // JEANETTE DIAZ
PHOTOS // GABY DEIMEKE & JEANETTE DIAZ