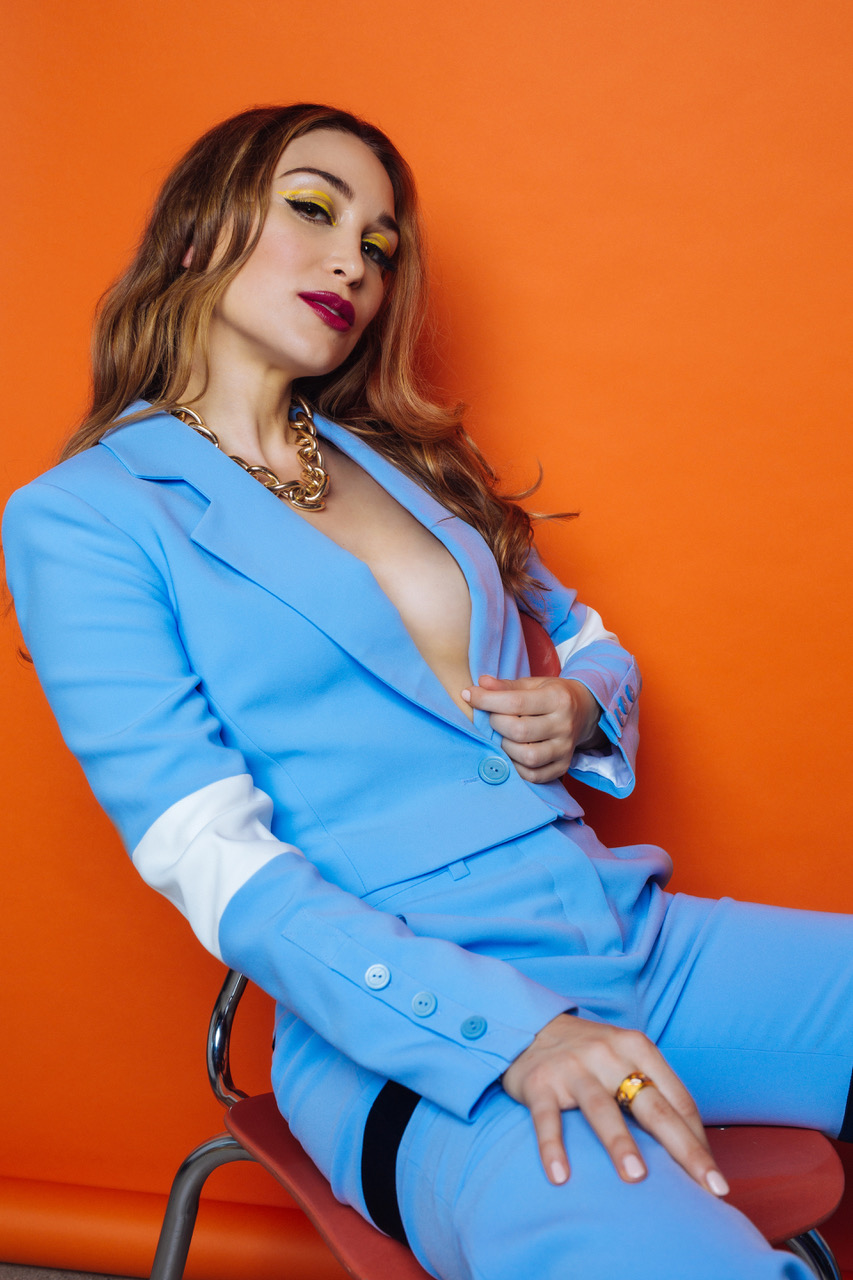 LA-based singer-songwriter Olivia Henry has made a name for herself crafting gorgeous piano pop, imbuing her modern compositions with her intrinsic love of jazz. Throughout her career, Olivia has also served as an inspiration by openly writing about her trials and tribulations with her health, dealing with a variety of joint-related autoimmune conditions, sharing her unique journey through her compelling compositions and Winehouse-esque take on Top 40. Ladygunn recently had a chance to sit down with the songbird for an unfiltered and sincere conversation about how she found peace and balance in her health, life, and music.
You seem to use music as a healing modality, both for yourself and others. Can you give us some insight into this process?
I have a propensity for feeling deeply, which can be both really awesome, and incredibly shitty all at once. As someone who's often struggled in states of depression, I've found writing it out of my body helps me put perspective on the feeling, and allows the space for healing. It lets me look at it objectively rather than being plagued by it internally, and it seems to give it purpose. When you can put a big feeling on paper, and create something tangible with it like a song, you suddenly feel hardwired into humanity. A piece of you hopes its' enough to be able to connect to someone. Maybe create a feeling of catharsis for the person who might be feeling exactly as you are the moment you wrote it. I think that's where the healing lives in all art, in any form.
I'll spend hours and hours in galleries, soaking up every ounce of inspiration I can. I just feel this overwhelming peace when I do it. I went to the Tate in London before I had to come back to Los Angeles because of COVID and saw the Warhol exhibit on the last day it was open. Actually, it was the last day that the Tate was open to the public at all before lockdown. They let people come see it for free, but almost no one was there. I walked through until they closed. When you can experience a person's body of work like that, it's unreal. It reminds you to keep your mind focused on creating, no matter what, it's valuable. Art has saved my life so many times, so you never know when what you create is going to save someone else's.
How have your adversities positively affected your outlook?
I am resilient as fuck (haha). You have to be when you deal with the kind of physical ailments I have. My health has been my biggest adversity. I've had more surgeries and organs removed from my body than almost anyone I know. Misdiagnosed autoimmune conditions, temporary paralysis, vocal polyps…you name it, and I've likely dealt with it and found some way to overcome it. It's been a rollercoaster, but I've come to have an endless appreciation for my body. For a long time I thought it was failing me, and then I realized it was the medical system that had been failing it. The human body is pure magic, and mine is no exception. Everyone's journey is different, but where I'm at now with what I've learned I'd never trade. There are times I wish I could have moved forward with my career at a quicker pace, but I'm here now and I'm grateful for that. It's definitely helped me learn to have patience and stay persistent, no matter what gets in my way. Never, ever give up.
Are you more systematic or intuitive? What guides your decisions?
Intuitive when I'm making music, which for me is so liberating as my norm is far more systematic. I don't have a set standard for how I go about writing a song, as its foundation is all based in emotions which there is never a logical through-line to. I'm learning to trust that same intuition with all my decisions. It requires some greater surrendering than I am currently practiced at, but I'm getting better. I wish I were more intuitive in life in general, but I'm painfully methodical. It really gets in the way of my art and can ruin a good time (haha.) It's great for staying more disciplined and having structure in your life, but honestly, I'd love it if I could just be less of a control freak. Again, work in progress.

If you could define your career thus far with one word, what would it be?
Indefatigable.
Let us know what we can be expecting from

Olivia

Henry

in 2021.
A whole fucking lot. Right now I'm in the process of getting another music video done in October. Lots of pandemic challenges, but we're making it happen. I've got a lot of new material I've been working on for the next album and if all goes to plan I'll start recording it later this year for an early 2021 release. I'm currently scheduling some live streams and crossing my fingers that real, live, in-person SHOWS will be happening sooner than later. I want to get back to the UK and Europe for the tour that was canceled in March and make that happen for real. Then of course take the music world by storm… Is it 2021 yet?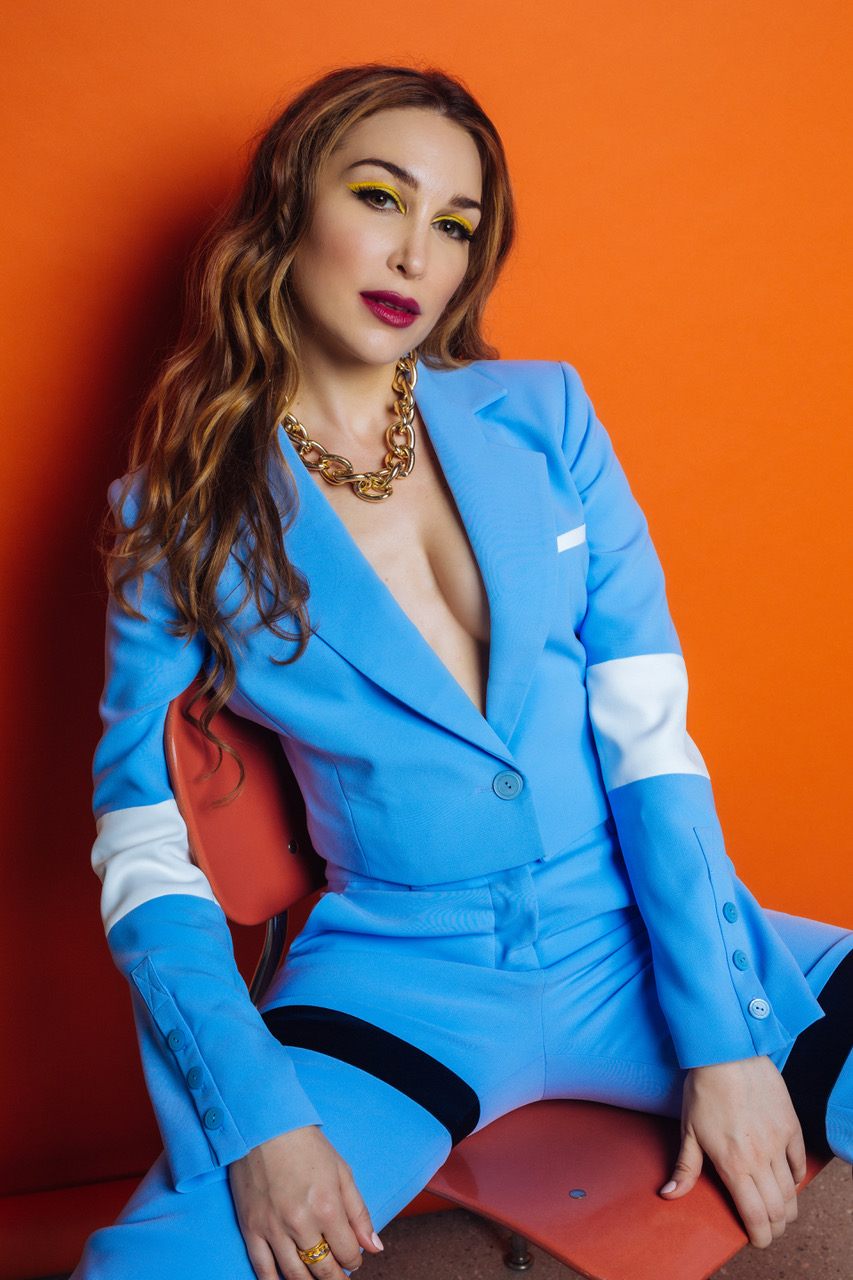 CONNECT WITH OLIVIA HENRY
INSTAGRAM // SPOTIFY // TWITTER
photos / courtesy of the artist
story / Mike Olinger