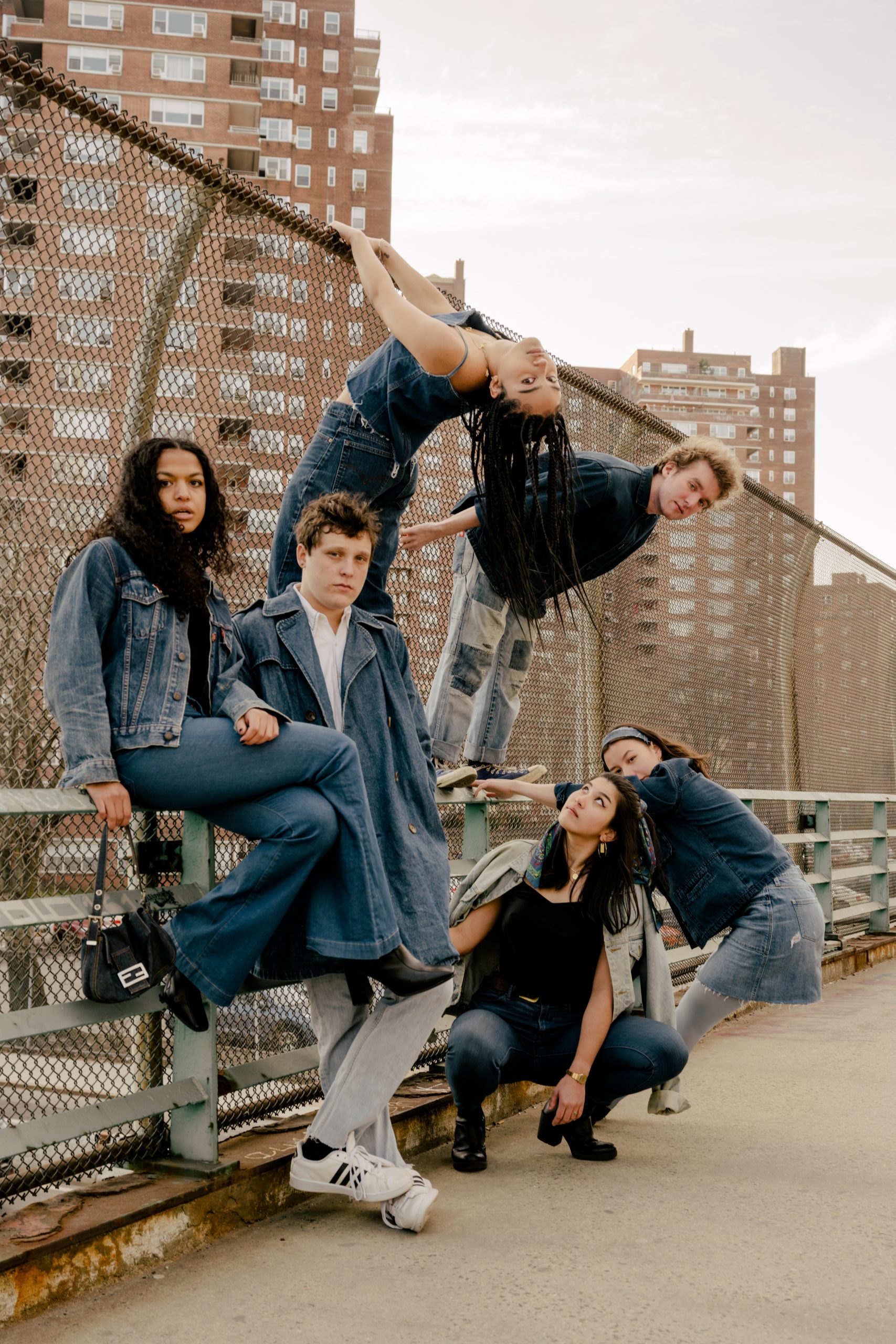 One can write an entire dissertation on the trials and tribulations of the year 2020. Tumultuous from the get-go, there were times where it seemed the sun would cease to rise and that 2020is in fact our Armageddon. Dramatics aside, in times of hardship humans rely on forms of entertainment to provide them with a sense of escapism. 
Sent down from the heavens is MICHELLE'S latest summer track "SUNRISE." Guaranteed to provide you with the perfect escape from your present perils, t's wavy, smooth, vibrant, and the ultimate feel-good song. "SUNRISE" is the band's latest release after their last album HEATWAVE and will most likely be the summer hit that makes MICHELLE  a household name. 
MICHELLE is comprised of born and bred New Yorkers, who largely draw on inspiration from their city. Emma is one of the band members who feels a deep connection to NYC and credits her neighborhood for instilling in her the tenets of diversity and inclusion. "I think we are diverse in more than just race, and so all of our backgrounds – racial, socio-economic, schooling, friendships – all of that means we will sit down to write about a shared concept and approach it differently," Emma told LADYGUNN. "We're all very proud to be authentic, pre-gentrification, subway-surfing, children of the city raised by bodega cats. MICHELLE would not exist without this place." Layla added. 
LADYGUNN  had the opportunity to interview the NYC based collective, which is a sextet of multi-talented singers, songwriters, vocalists, and producers who create alternative-R&B infused pop during a time when art is necessary.
After spending two semesters apart at separate colleges Julian and Charlie wanted to create something great. After gaining vocalists Layla, Sofia, Jamee, and Emma, MICHELLE was born during the summer of 2018. "MICHELLE felt like a natural reaction after a pair of New York kids were trapped in the suburbs for a year," Charlie told LADYGUNN.  "We needed to make it known that we were back, and how much we had missed New York.". Julian went on to say, "I'm pretty sure that MICHELLE was meant to be created during the summer of 2018 regardless of any circumstances." 
The group's debut album HEATWAVE was created in just two weeks and was self-released in 2018. Our favorite tracks are "SUMMER," "GET OFF UR PHONE," and "LOVE UR NAME," but it was the hit "THE BOTTOM" that led to the group's virality. 
While following up a viral hit song might seem hard, their new single SUNRISE does not miss the mark. As Charlie told LADYGUNN, "SUNRISE just feels like all of HEATWAVE compressed into a single song, but like, much better." The progression can certainly be noted. SUNRISE transcends the colorful and groovy foundation laid down by HEATWAVE and shows the coming of mastery from the young artists.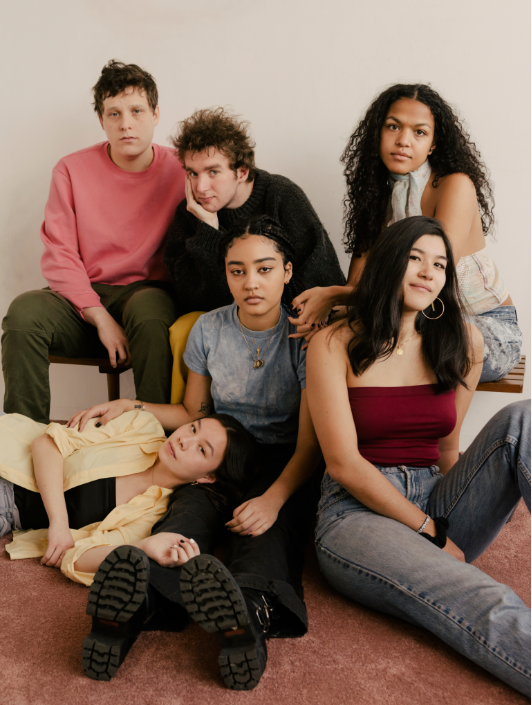 "I think from the moment we wrote SUNRISE it just had this particular thing to it. We all knew it was going to be the song. Listening to it, it had that particular nostalgic, slightly sad, bittersweet feeling that HEATWAVE as a whole had, but no individual song on HEATWAVE did." Charlie told LADYGUNN. "SUNRISE felt like the type of track we were trying to make on HEATWAVE…" Julian added.
One of our favorite elements about MICHELLE'S social media page is that each artist shares their recommended resources to educate followers on issues of injustice. 
"I believe we have to be honest about our learning and unlearning," Emma says. "This doesn't have to be public, as facing yourself and facing our histories can be an intimate thing, but I do think using the platform you have to inspire and engage with listeners and with important content is necessary. It is a privilege to have a platform people might turn to, so using it to inform and to center the Black Lives Matter movement is a responsibility. And to remove this hierarchy of artist or untouchable thing or whatever you are – I think that's important too. Because at the end of the day we are all in this together and ought to use what we have to help one another. In making art, there will also be variations – an artist has the responsibility to respond to the world around them or inside of them, and how that manifests in the actual art will look different from one group to the next." 
Layla went on to add, "We never want to lose touch with humanity and the causes most important to our global body. Why would we want to do anything other than push for equality with the platform we're gaining right now? It's not for the optics, it's not to be trendy. It's a responsibility."  
 In the age of social media, artists and influencers have been given a platform to educate their followers on issues of importance. Silence is complicity when you have the platform to bring about proper change. MICHELLE is a part of the next generation of artists who are seeking to change the world for good.
"It is an artist's responsibility to use their platform to uplift others and call out injustices." Adds Jamee. "Silence in the face of injustice shows your indifference, complicity, and willingness to normalize the oppression of others." 
I'm not sure why, but everyone seems keen to know how others have been spending their quarantine days. For this reason, it only seemed right to ask MICHELLE what they've been doing for the past several months. Sofia told LADYGUNN, "I've been meditating and moving my body as often as possible… Dance parties in underwear have been keeping me sane." We honestly can't remember the last time we wore pants either. Channeling her inner Leonardo da Vinci, Layla told us, "I have a massive, incomplete painting on my wall that I've been chipping away at on-and-off for 2 years." Keep going Layla, the Mona Lisa took four years to paint. Emma has been spending her days playing chess and ping pong, which is exactly the type of vibe we're trying to be on. 
SUNRISE is now available on all streaming platforms.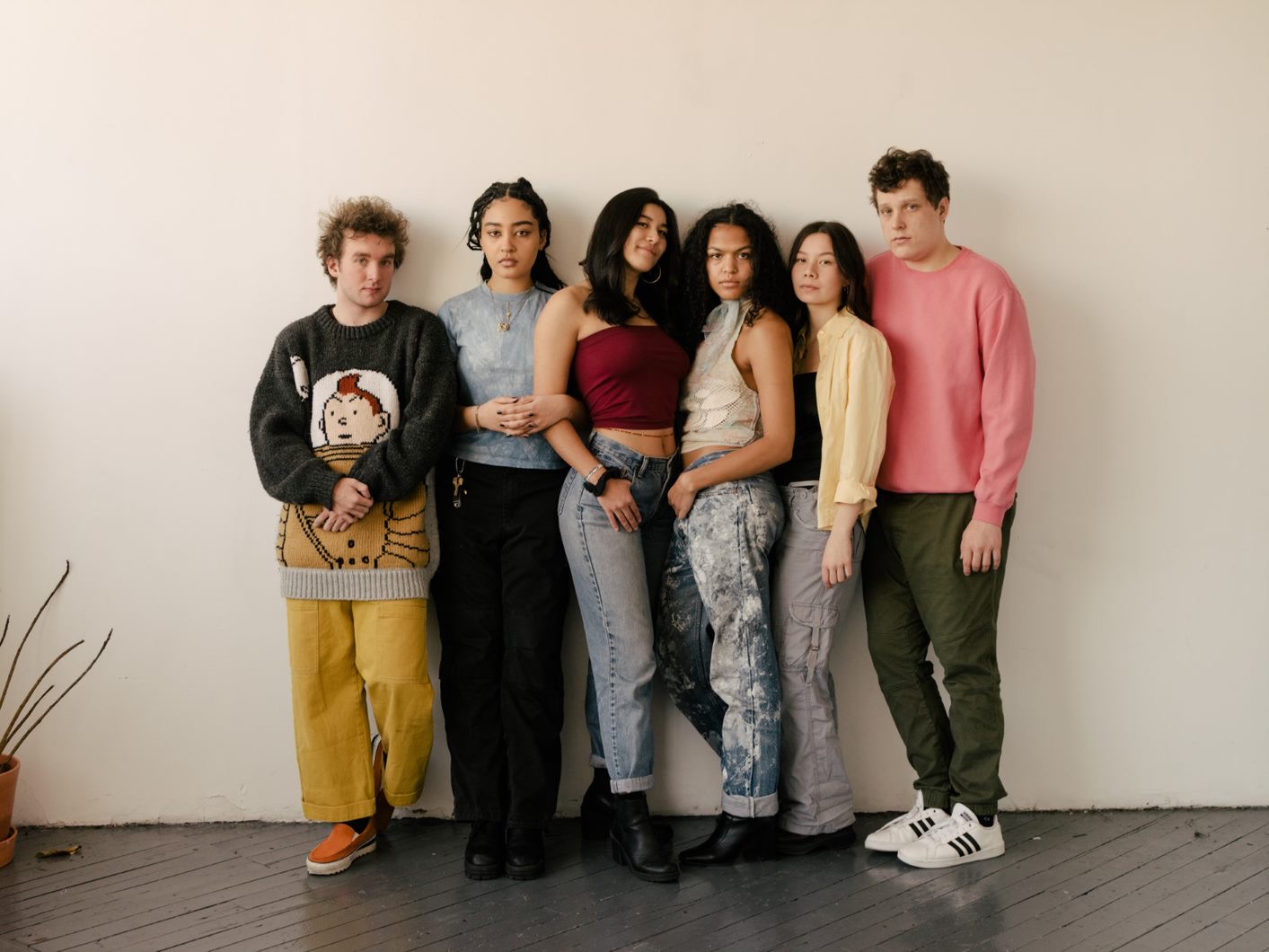 CONNECT WITH MICHELLE
INSTAGRAM / SPOTIFY / FACEBOOK 
Photos / Daniel Dorsa
Story / Ali Qutmiera