---
Nubya Garcia is the renaissance women of London's bustling jazz scene. Born to Caribbean parents in Camden, London, she got her start in music early when she began to play the saxophone at only 10 and from there would go on to join several jazz groups throughout the city.  In 2017,  she dropped her first EP "Nubya's 5ive"—a sultry debut filled with butter-smooth jazz compositions. Now her much-anticipated debut album has finally been released, "Source", is a kaleidoscope of sounds paying homage to her Afro-Caribbean roots and travels through Latin America.
LADYGUNN got the chance to speak to Nubya recently about reclaiming jazz as a women of color, how she incorporated her Caribbean roots in this debut album and her experience as one of the judges at BBC's Young Jazz Musician 2020 Awards.
I saw that you got into music really young, how have you been able to mold your music to where it is now?
Well that's it, time is it to be honest.  Time to learn, listen and spend a while getting deep into the instrument(s) as well as loads of different types of music.  Molding your music and having the confidence to write and improvise is just about practice, focus and an ever-changing creative vision.
How did you incorporate your roots into your music for this debut album?
Lots of different ways, some subconscious, and some more obvious ways. I wrote whilst envisioning places that I've been to in Trinidad, and also I wrote to the stories I have heard, to kind of picture the place. Music styles throughout as well are of course probably the most obvious, i.e. Source begins with a definite nod to Dub.
As a Black women how does it feel like to reclaim jazz as it's been so whitewashed and transformed into  something for those from the "upper class"? You're also a female saxophonist player, which is an instrument predominantly played by males.
2020 has been a year of reclaiming many things – especially with being black and female. But this music will never truly be reclaimed until we as artists own everything that we create. The reclaiming is a long, collective process that dates back many, many years, but until we are equal partners in all areas, this art form will continue to be somewhat misrepresented to a wider audience.  It does feel good to see some progress and change, but we still have a long way to go.
What are some of your musical inspirations?
Sonny Rollins, John Coltrane, McCoy Tyner, Erykah Badu, Flying Lotus, Mala, Georgia Anne Muldrow and  Patrice Rushen.
You travelled to Columbia to collaborate with La Perla, what was the experience like of creating music there?
It was an amazing experience to create with such brilliant musicians! It was so inspiring to play with such ease with La Perla and to converse through music together.
Do you have any virtual tours planned out in the near future?
No, real life ones (I hope that they can happen!)
How long did it take to plan out your debut album "Source?"
Writing wise, everything came together quite quickly whilst I was pulling my ideas together and forming clearer compositions… We recorded most of it in September 2019 and had the masters back in Feb… then Covid hit and the release got a bit delayed!
I just saw you were a Judge for The BBC Young Jazz Musician 2020 Awards, how was that?
Honestly so inspiring! In a time where live gigs are so few and far between, I feel so unbelievable lucky and happy to have been able to enjoy and get lost in live music again, to feel it with my body, and be in the audience listening rather than on-stage… The last time I was at a gig was in October doing one with my band! The finalists were such strong, inventive, and unique musicians, I'm so happy I was able to listen and experience their gigs, and an important part of their journey.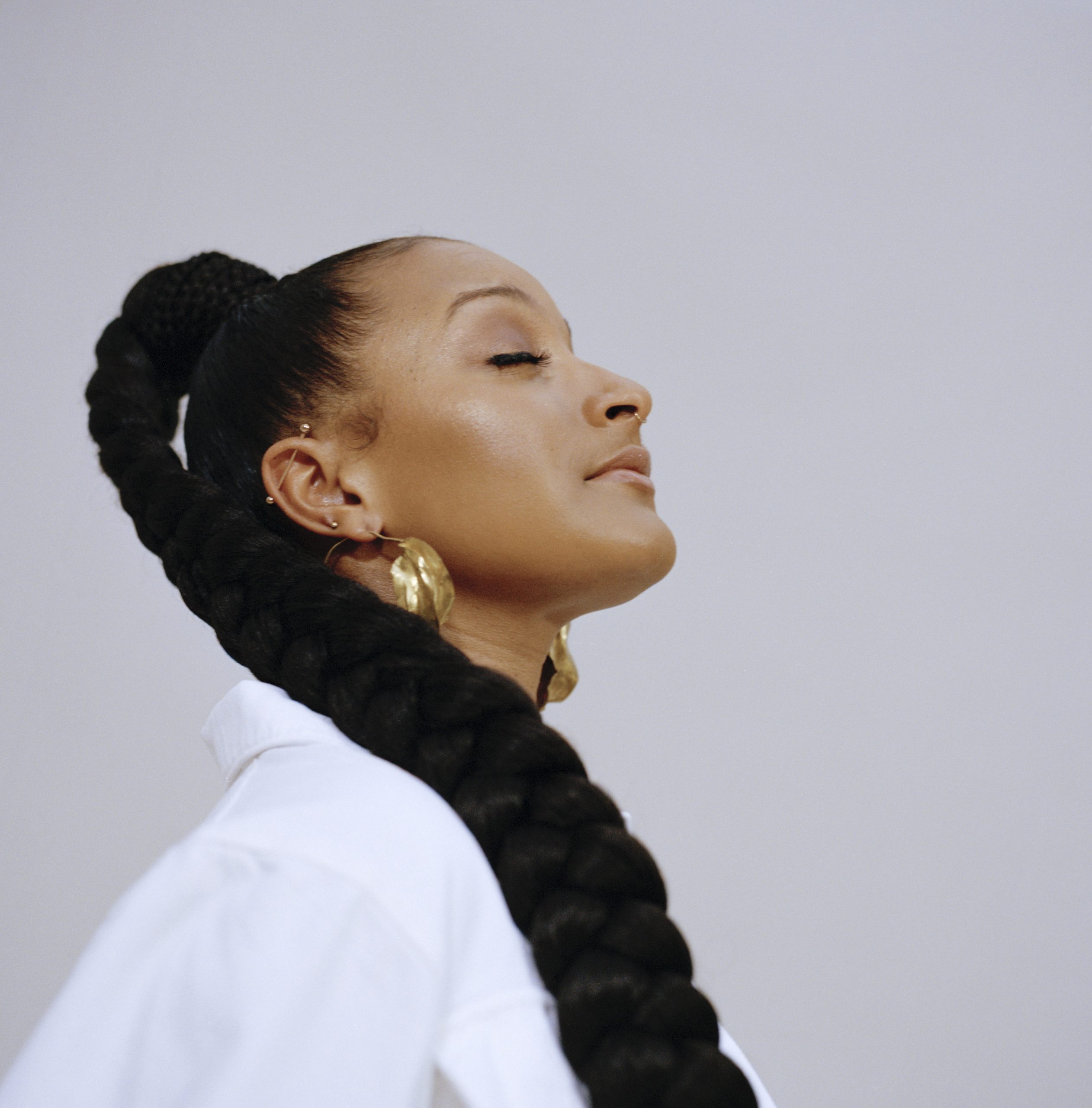 CONNECT WITH NUBYA GARCIA
INSTAGRAM // TWITTER // SPOTIFY
photos/ Adama Jalloh
story/ Jada Jackson