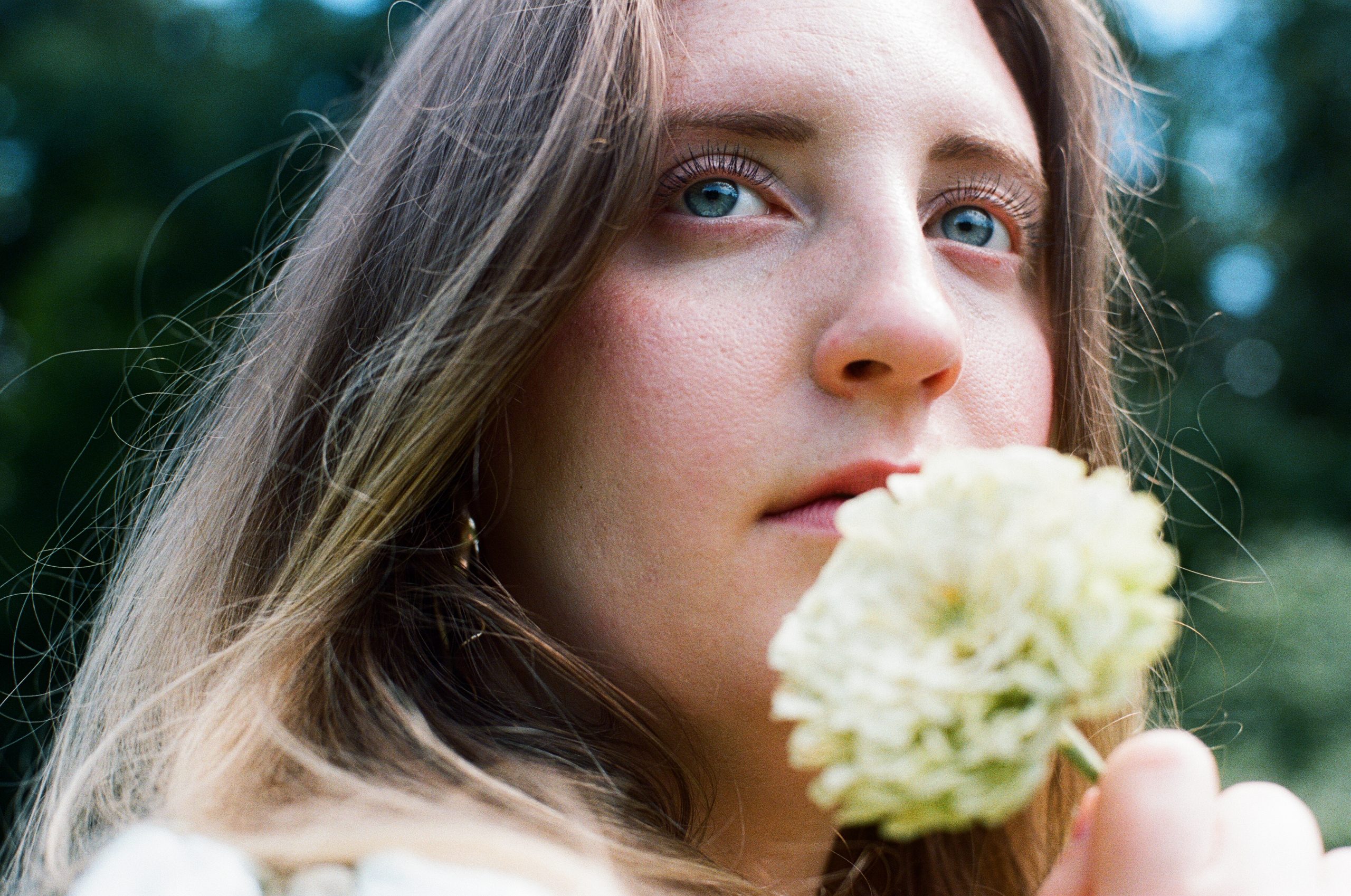 Do you ever get a whiff of something that reminds you of childhood, or taste something that you haven't had since you were young, suddenly transported back to more carefree days? That's precisely the feeling evoked by Olive Louise's newest release, "Nothing's the Same." "It's the first truly feel-good song that I've put out there, Louise says of the breezy, uplifting track, which debuted earlier this month. "Everything else is bittersweet. So it's nice knowing I can make people feel happy at a time when we can't go anywhere or do anything."
Though Louise sings in a wistful soprano, "Nothing's the Same" incorporates driving synth (courtesy of producer Anwar Sawyer) that takes the song from tender to transcendent. The lyrics explore the universal ache of childhood nostalgia — which for Louise, cuts deeper than for most. Following the tragic passing of both of her parents, the singer found herself thrust into a somewhat chaotic young adulthood and various unstable living situations. Even still, Louise remains a positive, open-hearted artist, channeling her intricate emotions into poignant music that intertwines her classical training with her innate pop sensibility. 
The New York native also dropped a music video for "Nothing's the Same" that shows her at her freest yet, running through lush fields and floating in glass-like water. "I want to feel alive like how I did during those tiny moments when I was little, running to the beach, going to pet the horses, feeding them carrots," Louise says of the video, which was filmed in her home state. "All of those little times that I didn't realize meant so much. And now I'm realizing that you can still have that. You don't need to be a kid to feel that alive."
Below, read our conversation with Olive Louise about "Nothing's the Same" and check out the video here:
You radiate happiness and confidence in this video. What were you feeling while creating the song and as well as filming the video?
I met Anwar, who's the producer of the song, through something on Instagram. He heard my song and really liked it. I went over to his studio and we had the first session, which was really just me playing songs and stuff that I had written for him. And he was so open. I felt like I could just relax. I just felt so comfortable. 
I had just gone through this thing with my voice. I went to a doctor in Boston, and he taught me these exercises for my throat to try and get the between like my hyoid bone to drop down, and are getting so self-conscious for a long time of recording. I felt like I couldn't sing live anymore because my voice was damaged. And after that I started doing that every single morning, it sounded so much better. And it was like, 'Wow, I actually have my voice back.' That happened right before I met [Anwar]. So I think I really went into it feeling like a whole person again. I never told anyone it was going on because I felt like, who would want to work with me thinking my voice is messed up? And then I met him and he was awesome.
How did that happen to your voice? Was it just a random thing?
I don't really know what happened. I was at AMDA and I was singing all the time and I got sick. I think it was laryngitis. And then my voice felt very tight, very constrained. Over time, I had two different pitches when I would sing or hum. Humming was impossible. I literally did not tell anybody. I felt like, 'Am I even able to still do this?'
That's such a scary thing to be confronted with. 
Even on the way to [Anwar's] studio, I was so nervous to sing in front of him. Because I was like, 'Is this permanent? Is my voice back where it's supposed to be?' I still do the exercises every morning to make sure that it doesn't happen again. Not having [my voice] made me really feel like I wasn't a full person. I feel sometimes like I missed out, like I'm a little bit behind from where I could have been, but then I have to remind myself that I put the work in to get it back.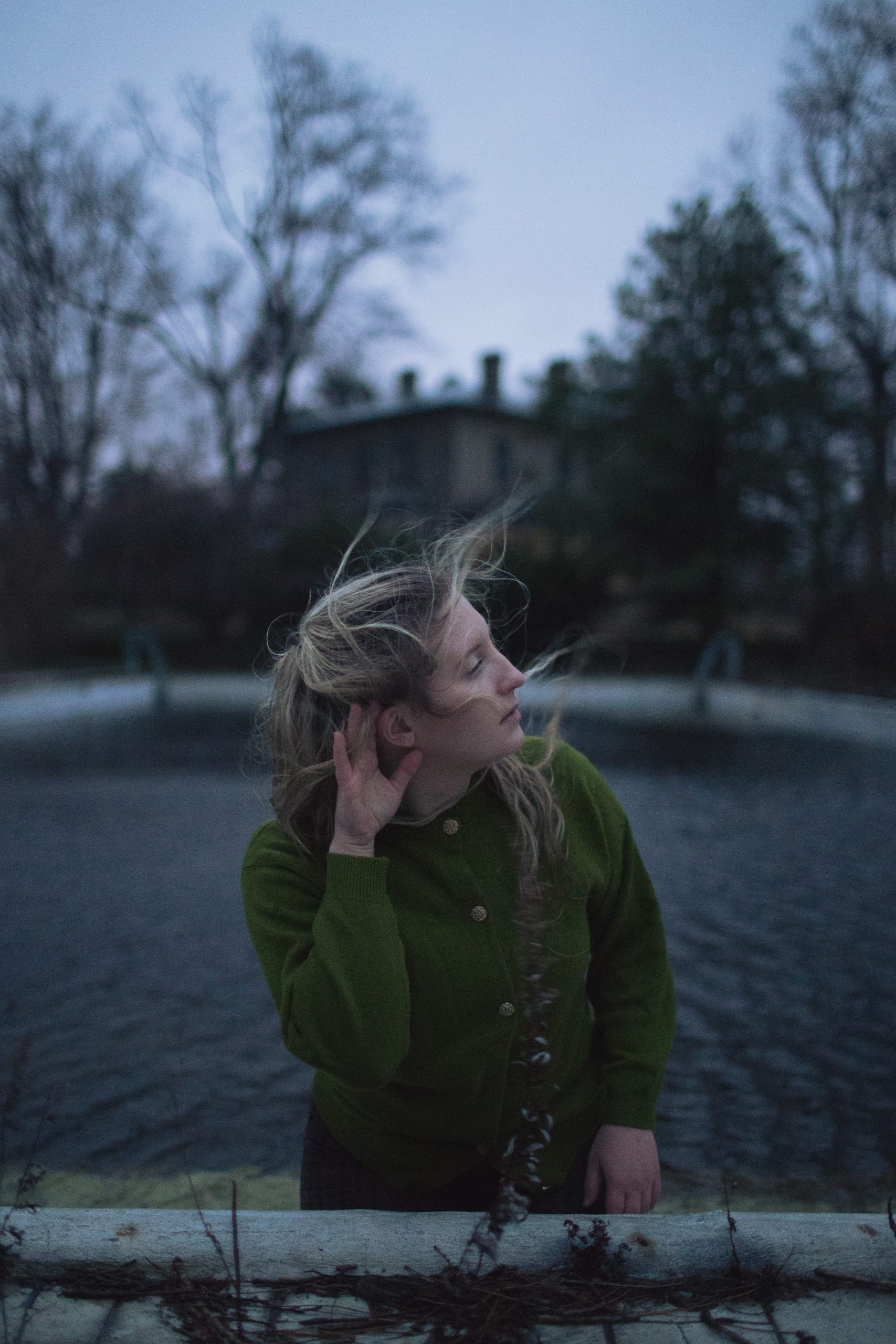 How did the video concept come together? Did you have a team working with you?
I really wanted the song to feel like childhood, like a dream — not a dream in terms of when you're sleeping, I just wanted it to feel very free and like limbo. I felt like that was where I was at in my life, but it wasn't a bad thing. I feel like usually when you think of limbo, it's not in a good way. I just found my footing again after all this time, and I'm finding my confidence again in my voice and being able to actually sing for people again, which is what made me feel like myself.
I really wanted to be this video that was all about having these good experiences, but in between the larger moments. I had all these different visuals in my head. I wanted it to be outside. So I started storyboarding and I connected with Fernando [Manuel], who ended up directing the video and he brought on Bryan Berrios [Assistant Camera]. Alex[andra Anez] did set design. And they were all the nicest people. It felt like summer camp.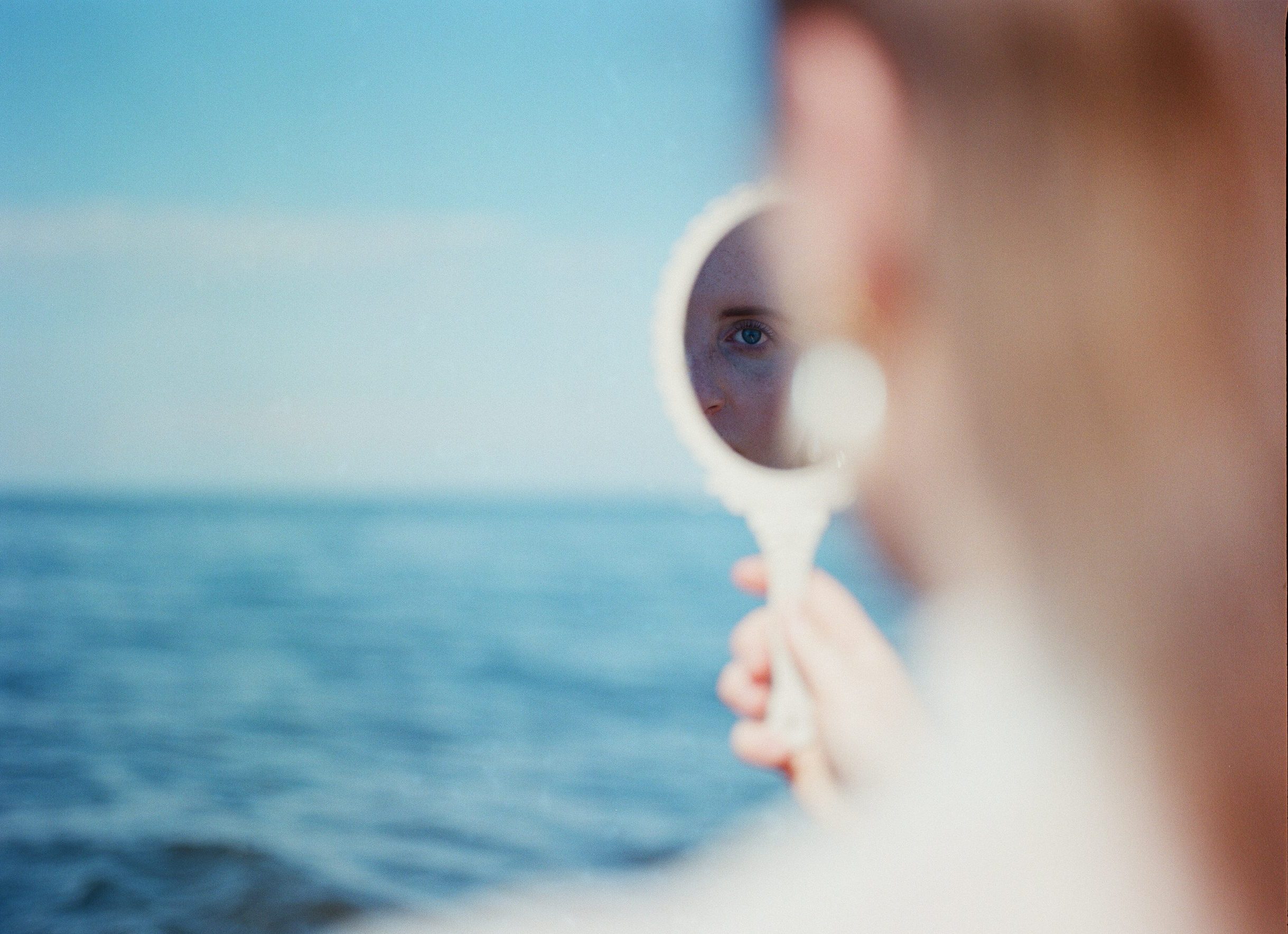 You definitely captured the feeling of those freeing childhood moments.
I'm so happy that you feel that way because that was what I wanted to capture. With my song "Bad Things", I felt this like anger and I sort of brought up old feelings of anxiety. But with this, I just got to experience joy. It was just amazing.
That's so nice. It's also so nice to see a video like this in the dead of winter and be like, 'Oh, my gosh, spring is a thing that will happen eventually.'
Yeah, for sure. That was also a reason I wanted to put this out. I was like, 'I know it's cold out, I know that the environment looks nothing like it does in the video. But I feel really good about this. And I want to put this out right now.'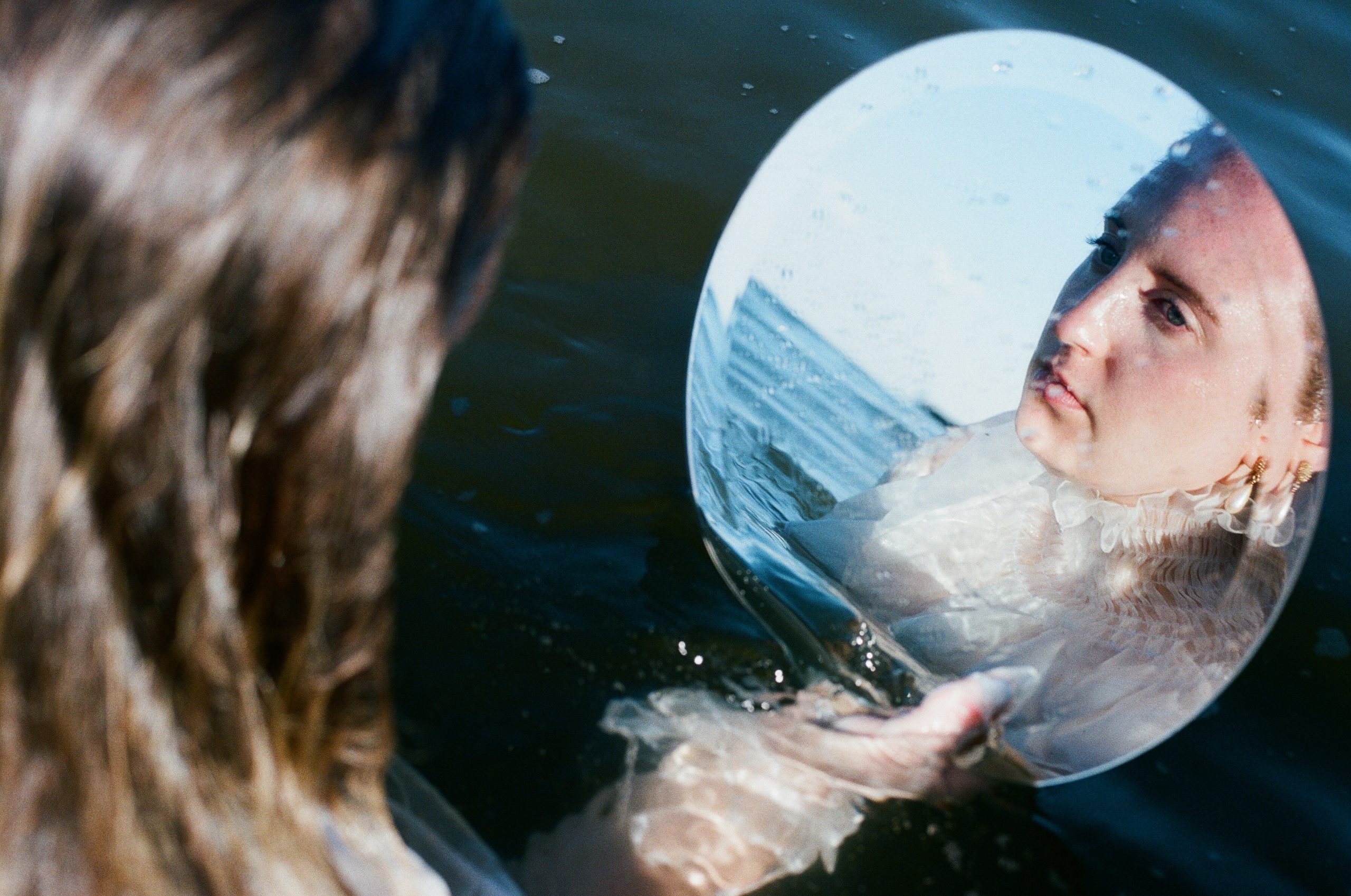 CONNECT WITH OLIVE
INSTAGRAM // TWITTER // FACEBOOK
photos / courtesy of artist
story / Catherine Santino