Just who is No/Me? Her name is a real hebrew name, that much we know, and we also know that she's an independent, Alt-pop voice who's just now blooming into a full presence, and I'm here to tell you that not only do you have an awesome opportunity to get in on the ground floor, but that you absolutely should, because No/Me is as fresh as sound gets these days. 
No/Me's song is one that's very clear in its intent and origin, but it nonetheless embraces a very mysterious sound that thrives in stimulating your imagination and throwing your expectations off at every turn, resulting in a fairly original and lovingly textured soundscape that is just a delight to explore.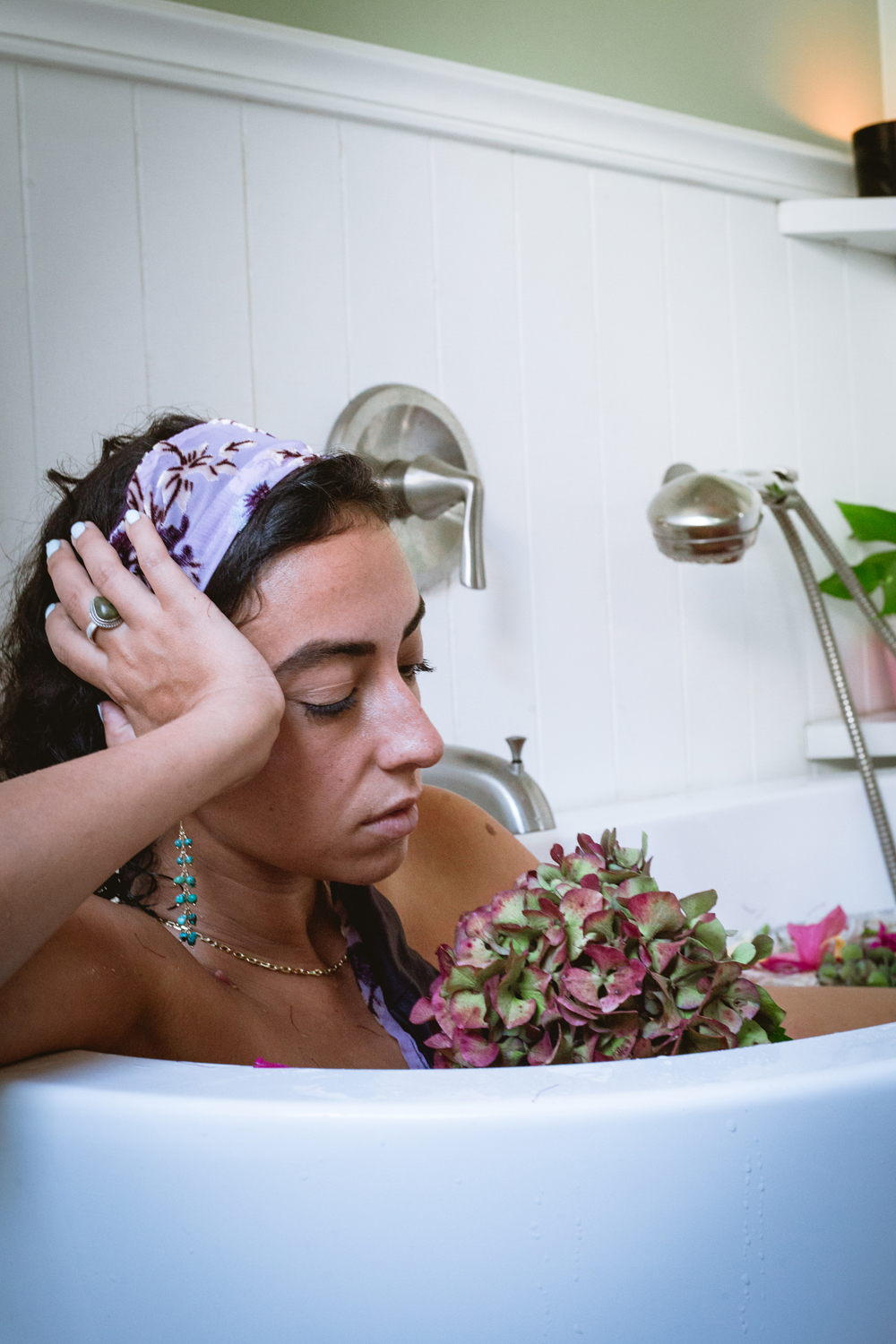 As the name suggests, "Remedy" is nothing if not a song of healing. "As I listen to it now, I'm filled with equal parts sorrow and joy" reveals No/Me. "sorrow for the girl that thought a romantic partner could be a catch-all cure to life's hardships; and overwhelming joy for the same girl, who is learning with each passing day that I am the only one who can give myself the remedy  that I used seek from external sources."
These grains of wisdom ring almost painfully true, as No/Me reflects on her coming into a relationship feeling incomplete and thinking it's in the other person's power to complete her. This false thinking is not something that she realized with bitterness and guilt, but rather with clarity and a willingness to grow from there. The bohemian tinge of her voice gives the song an almost surreal quality, and the inclusion of the egyptian Darbuka hand drum complete the picture with what I felt were psychedelic undertones that allow the track to expand deep into the mind's eye and invoke images of an endless but colorful fractal desert.
The track feels in some regards like a collage of influences, and No/Me is forthcoming about it: "This is the first of many new songs in the canon featuring Middle Eastern elements that I grew up listening to" she reveals in a blurb, further on confiding that this exploration of Eastern sounds comes from her own culture and roots "I'm from Los Angeles, but I was born to an orthodox, Israeli/Persian family" she says. 
No/Me strikes me as someone who has learned (or is learning, does that ever really stop?) to be fiercely independent, this is reflected both in her sound and the way she releases music and even her hobbies. One quirky fact about her is that she quite literally forages fruits growing around L.A. and she runs a reasonably popular Tik Tok page where she shares the finer points of it all, including tips, recipes and so on to almost 12 thousand followers, and with only 3 songs released to her name, No/Me has already pulled in tens of thousands of monthly streams, and her delicate, bohemian sound has done more than entice us with its promise of great heights.
Story: Samuel Aponte
Photos:
Courtesy of the artist
CONNECT WITH NO/ME
SPOTIFY // TIK TOK // INSTAGRAM