Three things are certain in life: death, taxes, and Nilo Blues making your day significantly better. I caught up with Nilo post ACL surgery and man, I laughed so hard my stitches almost burst at the seams. I asked him how he was spending his quarantine, to which he told LADYGUNN, "I felt like I was going through a breakup bro." From playing video games to eating tubs of ice cream and crying, Nilo might drop an Adele like EP next. He went on to add, "I was literally just playing GTA and driving listening to blonded radio…I was taking strolls in GTA to clear my mind." It after this moment my knee started pulsating with the ferocity of a racehorse. 
Nilo's positive energy is contagious. His music is unapologetic, exploratory, and refreshingly crisp. This project marks the creation of the universe that is Nilo Blues and for that, we should be thankful. Each track is master-crafted to explore the thoughts that consume Nilo's mind and provides us with insight into his uniqueness. As a Vietnamese, Chinese, and Philipino artist born in Toronto, understanding Nilo's identity is integral to understanding his art.  
Influenced by Eddie Huang, Bruce Lee, and of course, the infamous Goku, Nilo has long looked up and sought solace in powerful Asian characters. We spoke on a number of topics ranging from identity, representation, to the disservice the entertainment industry has served Asian communities. I emphasize a lot with Nilo, who first experienced the idiocracy of the entertainment industry as an actor. Nilo described one of his past potential roles as a "mute Chinese kid who was eating noodles," to which he exclaimed, "That is not it anymore! That is not us anymore! Asian representation is at a high. Our newfound representation is showing different perspectives. We're not as one dimensional as we once we portrayed as – like a movie in the early 2000s." Much like his idols, Nilo seeks to change public perspective of what it means to be Asian in Western society, and for that, I offer him my unwavering support. I believe in Nilo's vision to transform the industry and agree that Hollywood's whitewashed adaptations of anime are atrocious. We both expressed similar outrage over the potential casting of a "White" cast for our beloved show, Avatar: The Last Airbender and I hope proper representation can be the solution.
Let's get to music. 
Nilo Blues self-titled debut EP features six tracks, all of which were designed to be as pure as possible. From the rejection of racial stereotypes to the challenging of genre tropes, Nilo's fearlessness is on full display, as he ventures into the unknown to discover his true self.  
The track "No Risk Involved" is deeply personal and plays on identity and the stereotyping of Asian culture. "Nicotiana" slows things down and places a heavy emphasis on Nilo's multilayered sound that fluctuates between explosiveness and calm. "Swimming In The Sedatives" is inspired by Hunter S. Thompsons "Fear and Loathing in Las Vegas" and, as Thompson would have wanted, places a heavy emphasis on drug use and the illusion of oneself. This is just a snippet of the depths Nilo can reach and just a taste of the artistic expression he has to offer the world. 
Nilo Blues is an artist in the purest sense of the world. An actor, dancer, musician, and comedian (my personal belief), there truly are no limits to what Nilo can accomplish.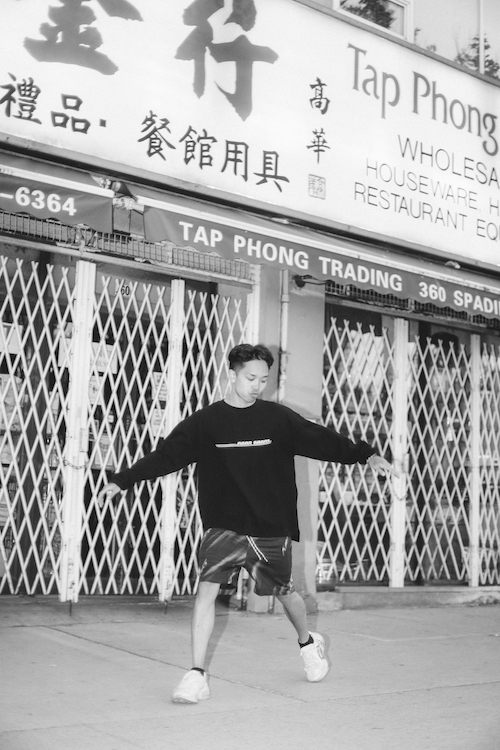 CONNECT WITH NILO BLUES
Photos / Frank Lin
Story / Ali Qutmiera