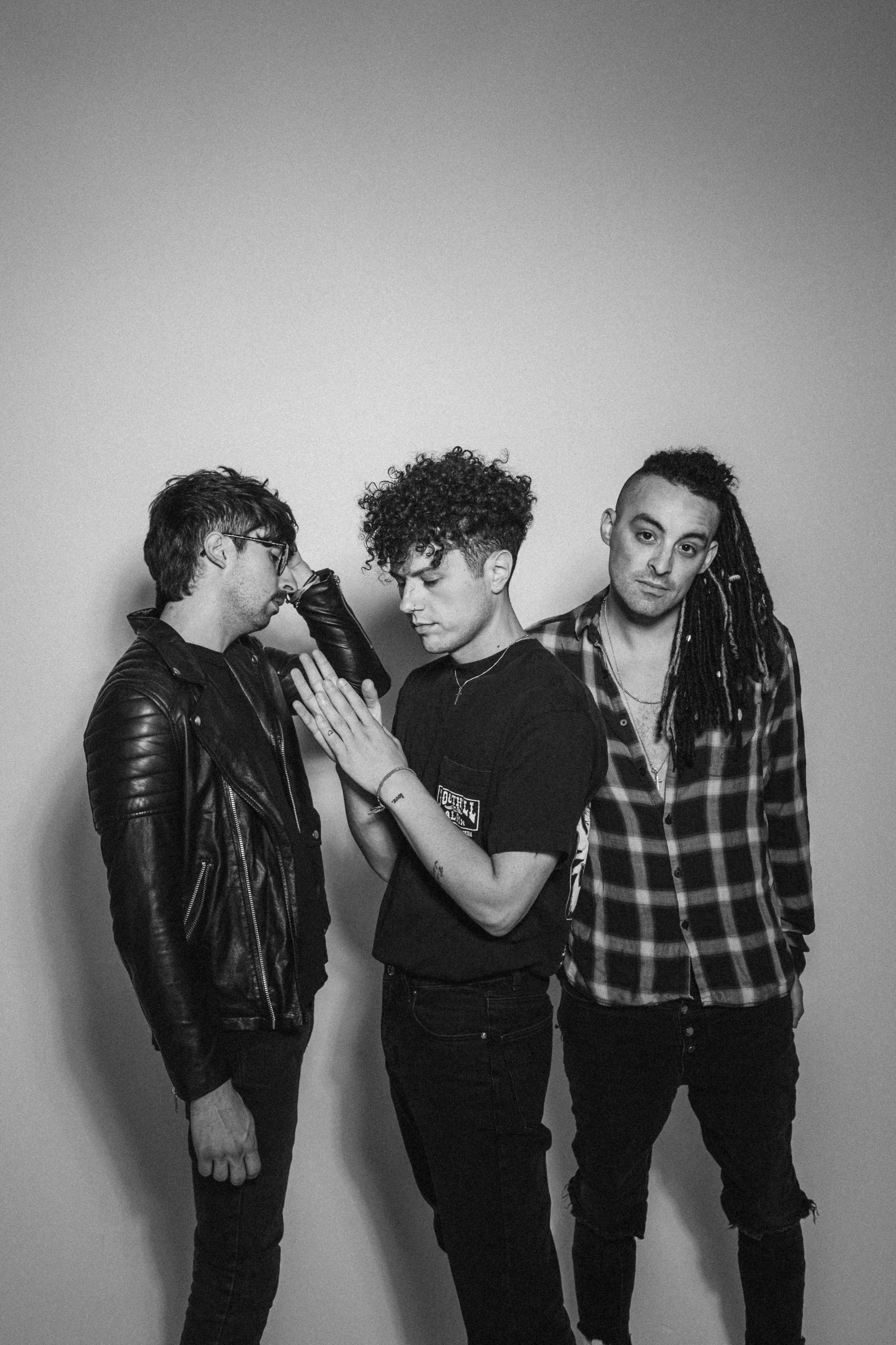 I've never thought of myself as someone who suffers from 'main character syndrome.' That is until I listened to the newly released, first album of Nashville-based band, Nightly. Night, love you made me feel like I was a long-time member of the band. Suddenly I'd been there for every moment of laughter, heartbreak, and deep conversation. Every song felt so honest, it was as if I'd been in the room with them when they were writing the album. Though in reality, I was just a 22-year-old with an active imagination and their 14-song album on loop, the sentiment still holds true. Night, love you feels deeply personal and individual, causing even the toughest of critics to remember the painstaking highs, lows, and freedom of growing up.
Weaving together past EP's with present dreams and reflections, night, love you is a time capsule. Every song fits in its own place like a piece of stained-glass; uniquely individual, but even better when you can see the full vision. Disillusioned by 'life timelines' and delving into interpersonal relationships, the album is filled with memories each of us holds: long drives with friends, a love that got away, the one party that felt like a lifetime. 
This is, in part, due to the meticulous pacing of each track. Upbeat tempos and eclectic rhythms suddenly have you singing you should probably just hang up at the ex you don't even have. Instrumental tracks like "(howitfeels)" and "turnpike" queue shifts in tone, while a 22-second-long "whiskey" leaves you nostalgic for a night of drinking and laughter. One moment, you find yourself in "the car" begging, say the word and I'll turn the car around. The next, you're reckoning with your fear of change in "older." Each song invites a feeling so familiar that you could mistake their lyrics as your own inner monologue. 
Cousins Jonathan Capeci and Joey Beretta, and drummer Nick Sainato, make up nightly. Their music toes the line of multiple genres, merging into chill, indie-pop meets new-alt. If LANY and The 1975 were to have a child, I'm almost certain it would be them. According to Jonathan, the band's frontman, night, love you is just the starting point for a lot of musical growth to come. He told LADYGUNN, "This album feels like our initial statement but it's not our sound forever. We get bored easily so we are always experimenting and pushing ourselves to see how far we can take a sound and have it still be us." If this album is any indicator of what's to come, then I'm prepared to be a fan for life. 
LADYGUNN recently sat down with Jonathan Capeci of nightly to discuss first album jitters, quarantine album-making, and what's to come for the band. 
You've called this album 'semi-self titled' and expressed that, 'night, love you', is the sentiment behind the band name, can you elaborate? 
The night was the first song we ever wrote, so that was part of the thinking. Then, when we were coming up with band names we tossed around, 'night, love you'. We liked how casual and familiar that phrase felt. We ended up going with nightly and made it so the 'ly' actually stands for love you. We wanted it to be a secret message to our fans so they always knew. So yeah, semi-self titled sounds dumb, but that's the sentiment behind it. 
Do you feel you and your bandmates are in similar places in life? How do your individual perspectives play into your music? 
We know everything about each other, which has its benefits and its challenges. Of course, Joey and I grew up together, so we really know EVERYTHING about each other. We met Nick in Nashville, but we all just clicked from the start. It helps that we all have similar upbringings, you know, very Italian families, and feel comfortable together. We have our differences; sometimes creatively, but we always find something that works. Our independence is important to us, but we always take the moment we need and then come back together to create. 
When did you realize music was your career path? Was it gradual or did it just hit you one day?
Honestly, I'm still waiting for that moment. Joey and I had been in a couple of different bands together before nightly. Every time one of our bands broke up, we went through this six-month break that was always super depressing. With our previous band, we had a trip to LA in the books, but we split right before. Joey and I decided we were just gonna go for it anyway, and I'm so glad we did. There was this freedom to write there and we ended up recording a few demos including 'the night' and 'no vacancy'. He and I didn't say anything to each other, but after the trip, we were both just sitting and listening to the demos over and over again. Finally, I called him up and said I think we really have something, so here we are. No matter what, we just gravitate towards music.
How are you feeling about putting out the album? Do you have a hope or expectation for it?
Obviously, I've been anxious, but we've been staying really busy which has helped a lot. We actually just shot a music video yesterday. This is a strange time, so we've been in the mentality of giving ourselves some grace. Before we would release music and plan a tour and shows, but now there's no timeline or schedule. It's a bit of a, "So, now what,".  We're putting this music out for our fans because we know it's been so weird. We all need something right now to look forward to, just to make it feel like we're doing more than existing. We are proud of it and I hope they are too. 

What is your creative process like? Was it hindered or grown by quarantine? 
Some of the songs on this album we could've never written a year ago. We wrote only one and a half songs 'pre-quarantine' and the rest were all in March and beyond. We had a sink or swim moment when lockdown started where we realized we couldn't get to our producer in LA. It's funny though, when we come together we make one functioning human haha. I'm actually really proud of our production on this album; we produced 8 of the songs ourselves, which we hadn't planned to do. Lyrically, so much is said in this album that we couldn't say before. When you have EP's you can't fit everything in that you want. With an album, you can really go in deep and split sections and explore themes. It feels really personal.
Who's the first person outside of the band you all showed this album to?
To be honest, I've only played the full album for my brother. Sorry, Mom. I've sent out a few individual songs, like to my buddy Carson in the Wild Life, but I keep things pretty personal. All of us are really tough critics, so it feels like by the time a song has gone through all of us, it's really been through the wringer. 
As a band do you feel like you all have found your sound?
This album feels like our initial statement but it's not our sounds forever. It's unifying our past EP's with our present like a time capsule. I want our albums and EP's to feel like that [a time capsule], they will always be us, but just a distilled, more refined version of us. We always want growth. 
Do you have a favorite song off the album?
I think 'older' and then 'time online'. I like little things about every song, but those are definitely my top two.  
'Older' was one of my favorite songs on the album, I found it super powerful. Can we unpack?
I basically had this note on my phone that I kept adding all these thoughts to. I found myself over the course of three days just writing anywhere. I had a lot of lines about the industry, the church,  and dealing with hard to process emotions. It was hard to whittle down, but it was something I wanted to be open about with our fans. 
Getting older, there are so many expectations you have to adjust for yourself and come to terms with. There's a lot of moments where you realize you're definitely not where you thought you'd be. I think particularly in our lives, we go from zero to 100 and back down again. I'm not a tortured artist or anything, but there's a lot of sacrifices behind the scenes and it does take a toll on you. But, it's in those moments where you recognize the people that make it worthwhile to you. For me, it's the fans. It was kind of tough to make the song end on a positive note, but I wanted people to realize these emotions, recognizing what's right for you, can be hard and that's okay. 
Any collabs in your future? Are you planning any virtual concerts?
We're doing a virtual concert and playing the album top to bottom and then a couple of live streams. A few things coming up with the album, which I can't say yet, but stay tuned.  We're going to keep busy. We've been writing a bunch and working with some friends so we do have a few things coming up early next year. 
There's been a lot going on in the world, how have you been holding each other accountable and taking action? 
It's obviously a really insane time in our country, as a unit we are very similar-minded with addressing these issues and staying accountable. We always want to ask ourselves how we can be better at using our platform and resources to spread love, help those in need, and stand up against injustices. Our fans know there's no place for racism in our community or at our shows. 
We've also had regular dialogue on how to make a difference and make sure we aren't just posting online, but taking action. A lot of things we do are behind the scenes with donating, but it doesn't feel like enough. We are trying to do our research and stay well informed on donation platforms should we create a call to action for our fans. 
So many of these conversations we need to have right now can be so challenging and difficult to reckon with. There are gaps in information sometimes, which is why it's important for each of us to be having productive dialogues with those around us and really listen. We will always make our opinions known [as a band], but we're also human so we're learning and continuously trying to do our best to bring people together through our music.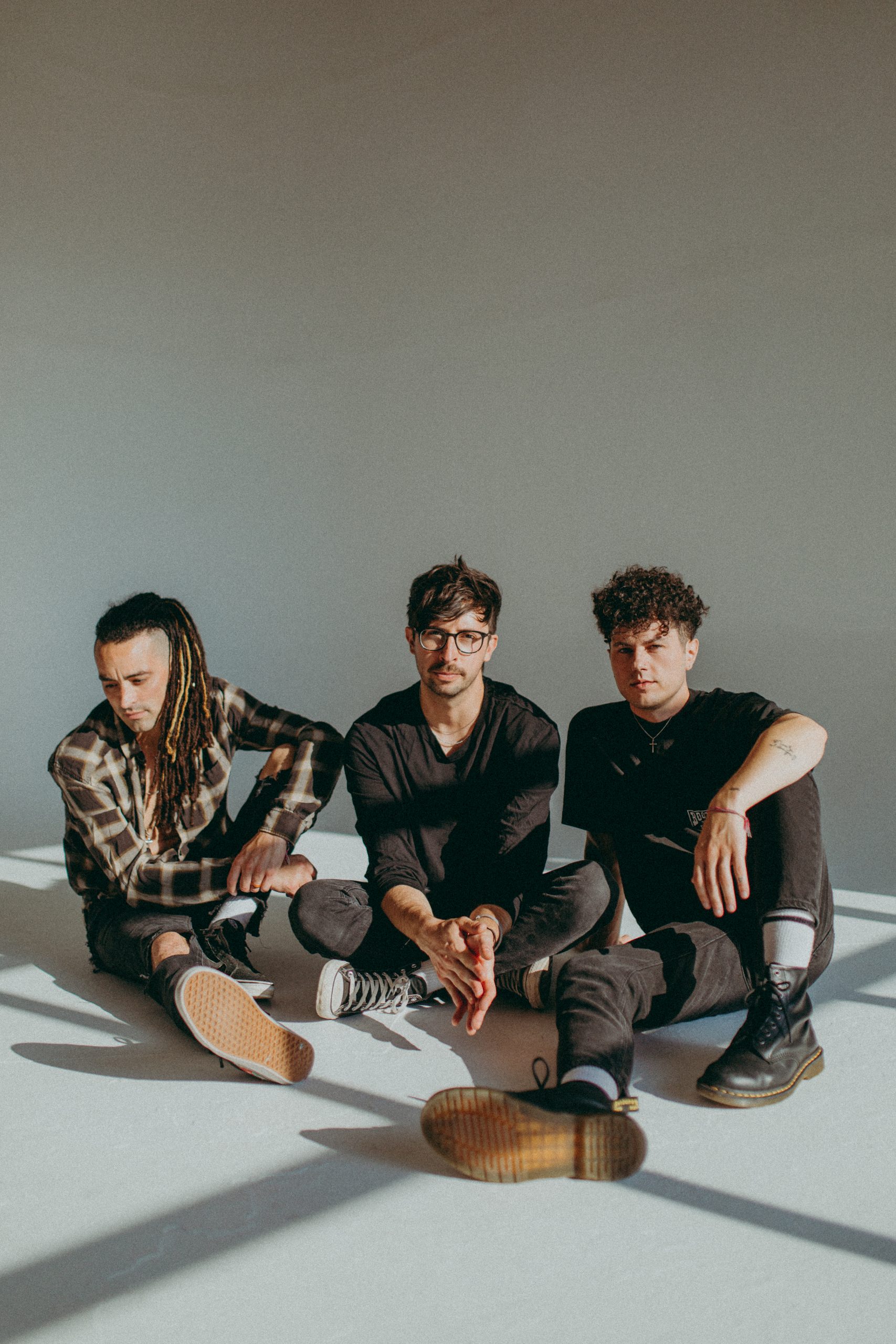 Additionally, Jonathan opened up about his and his fellow bandmate/cousin, Joey Berretta's, loss. Joey's father passed away due to advanced heart failure in 2016. While they lived close to the hospital that could provide for their family's needs, they quickly realized that 70% of other patients lived more than an hour away causing them to struggle to balance travel, housing, and medical bills. Upon Joey's father's passing, the Joe Beretta Foundation was created with the goal of, "providing emergency housing, emotional support, holiday outreach, short term financial assistance and more for patients in four hospitals in two cities (Nashville, TN and Pittsburgh, PA)," (The Joe Beretta Foundation). While the band has often donated portions of their proceeds here, we have attached a link at the bottom of the article in case readers would like to make an additional donation. https://www.thejoeberettafoundation.com/
CONNECT WITH NIGHTLY
SPOTIFY // INSTAGRAM // TWITTER 

photos / Zach Pigg
story / Kinsley Cuen