Nick Campbell Destroys is the name, and to "reinvent the Jazz genre for this generation" is his game. The Los Angeles Native is a true musical powerhouse running on pure creative rocket fuel to create some of the wildest music you'll be hearing for a good while, and if you're looking to close 2022 with a bang, don't miss out on his newest album, simply titled "Art".
Like many of the contemporary boundary-pushing musicians of great caliber, Nick Campbell got his start through formal musical education, where he spent most of his youth absorbing both theory and practice. It would be his love of traditional Jazz (a genre that is almost centered around innovation and rule-bending) where he would find his biggest passion, his artistic name, and the source of this insane itch to experiment, rediscover, redefine and pioneer with the use of his Electric bass and untamed energies.
NCD cites Frank Zappa, Nine Inch Nails, Vulfpeck, and Mononeon as his primary influences. "Eclectic" is the first word that comes to mind when describing such a wild hodgepodge of flavors, but whatever common thread uniting each of those very different projects exists, it doesn't entirely contain the blueprint for "Art", merely the rough sketch of what this amazing album would actually become, with nick himself saying that the album is "a distillation from my more than a decade of experience doing a session and sideman work with some of the most interesting artists in the jazz, soul and pop music worlds."
Much has been said, but perhaps not succinctly enough about this era of genre-less, where an online-based democratization of music production and publishing has rapidly accelerated the evolution of sounds and genres to the extent where talking about R&B, Trap, and pop as separate entities can be both difficult and pointless. For Nick, the buffer zone between musical styles can be blurry on purpose, as he points out: "I wanted to try to break down the boundaries that exist between these genres and make something exciting and exploratory while marrying all the things I love about them."
The album itself is a 10-part journey of surprisingly funky inclinations filled with irreverent and -at times bizarre lyricism. Though a truly rich and deeply complex work, "Art" is neither needlessly obtuse nor haughty and pretentious, there's instead a playful sincerity to it all that one can't help but praise. The Album has a bit of everything for everyone, the borderline psychedelic and experimental multi-layer texturing of "Welcome To Art" immediately serves any semblance of expectations in terms of what sort of patterns you can expect. "Drinking Gin At Arby's" is almost a straight-up contemporary Zappa song in spirit that lets us know just how willing Nick is to wear his influences on his sleeves. "Sunday" is the first true groove-fest in the album, it features vocals by Theo Katzman and it was chosen as the leading single to promote the album perhaps because of how catchy it is, 'the grooviness factor continues well into "Fancy Jeans" which is probably the funkiest track of the lot.
The album does take a bit of a turn during and after "Your Kisses Taste Like Jazz". The song features Raquel Rodriguez on vocals and it's one of -if not the- most fascinating track of the entire album in my opinion. It brings out a lot more operatic space-rock tones of extreme virtuosity to the point of leaving you in disbelief at the imposing wall of sound divinely blasting you away.  Though I don't think "Art" ever reaches a higher point than this song, it doesn't really need to, because everything after is just as satisfying, just not in an overwhelming kind of way. "Life Is Full of Disappointment" is a nice breath of fresh air that lets the previous song rest on its soft violin melodies, while  "My Mother is on the Fleek Again" with its peculiar 'urban' cadence and even more peculiar lyrics sort of shake off some of the gravitas accumulated so far. "Tribal Violence is my Love Language" with its complex title bounced back up a bit with its cinematic bebop-Esque pacing and "How to Find peace In a Love with No future" completes the jazz-redefinition effort by including a soft 'lounge' ballad so perfectly filled with melodious vocalizations and the caress of the brush against the drum. As for the (not so)enigmatically titled "The End?" It turns the energy back up for a proper send-off that seems to simultaneously tour through the meat of Jazz and funk history in the most electrifying way that Nick Campbell Destroy knows, jamming away as he thanks every person involved in the production of this brilliant debut album.
In a large part, all of this close-to-revolutionary development comes directly inspired by the spirit of the L.A. indie scene, making this album an explicit love letter to the community and the amazing and unique work that it's spawning, with Nick Calling "Art" his contribution to the growing library of subversive and forward-thinking recordings being gestated today. What's most exciting about all this, of course, is that it's virtually guaranteed that the sophomore will also blow our minds, perhaps even harder, while it's also true that "Art" is one of the best albums I've heard all year, and you'd be doing yourself a huge disservice to let it go by.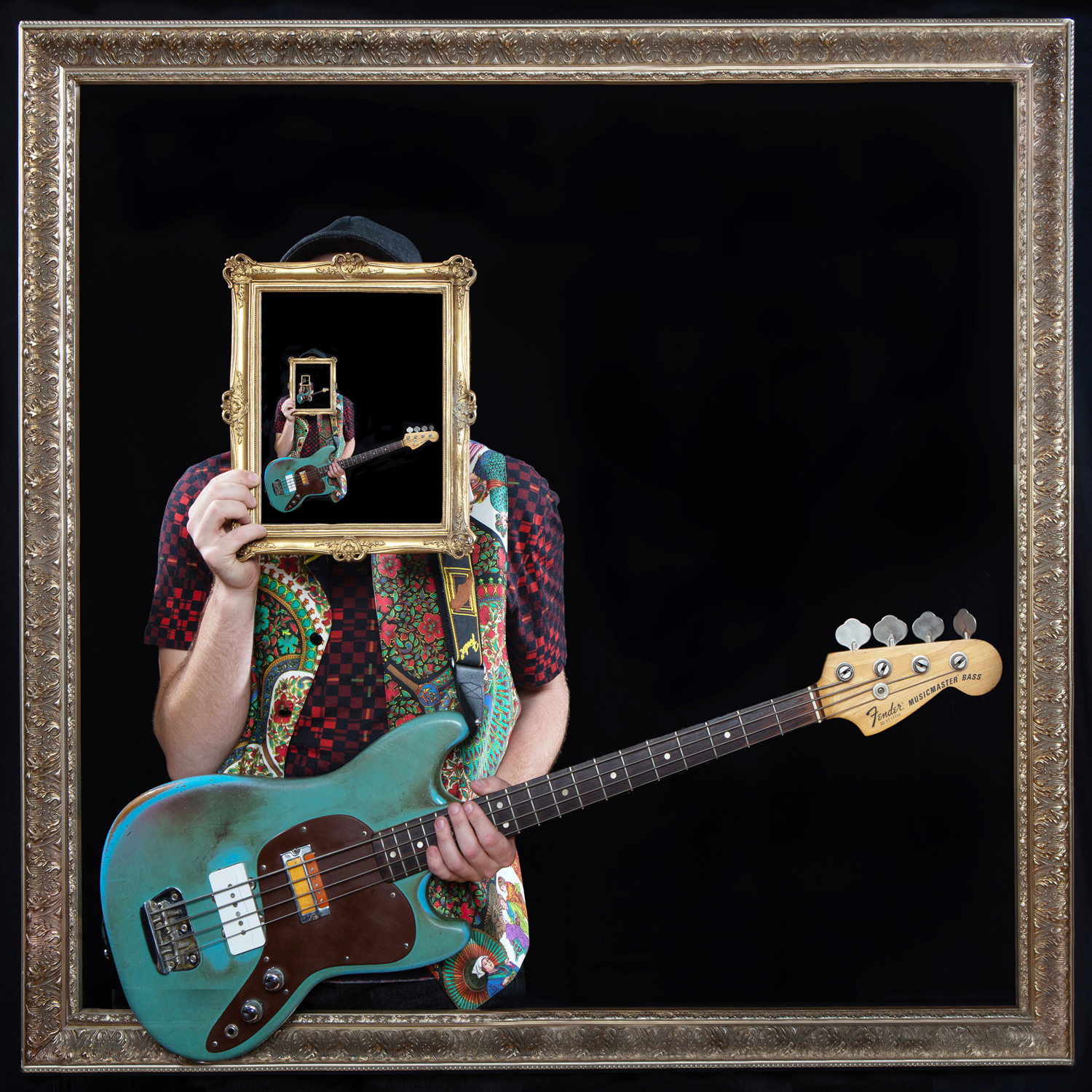 Story: LADYGUNN
Photos: Courtesy of the artist
CONNECT WITH NICK CAMPBELL DESTROYS