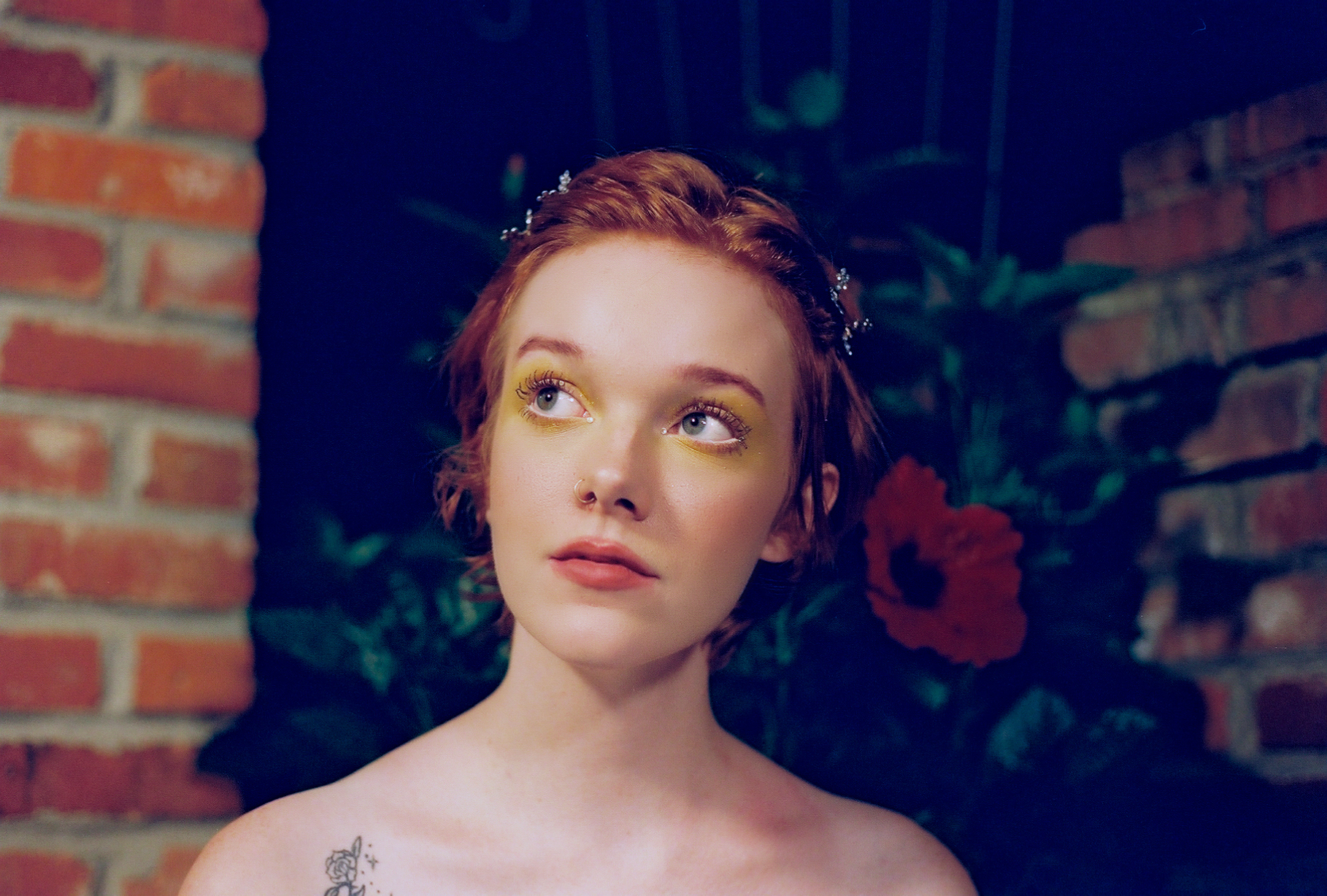 Nashville based, alt-folk songstress, Maddie Medley just released her debut EP, 'Coming of Age Pt. 1,' containing three beautiful examples of genre-fluid writing. Medley was put on the map after releasing a demo of her original song, 'Coming of Age' back in 2018. Elektra records soon after signed the young starlet, and the track found its way to six-time Grammy award winner Dave Cobb, who produced the 2020 version.
We can promise you've never heard Medley's genre before, but prepare yourself for a nostalgic ride. Medley puts Patsy Cline, riot girl, and indie folk alongside each other on a rollercoaster against a blue, self-reflective sky. There's a tinge of Billie Eilish in Medley's phrasing and low, moody voice. You hear an honest, felicitous expression of her inner discoveries; her truth jumping out onto the page in the form of a gentle but bold musical force.
A shy, quiet Medley picked up the guitar at the age of eleven, uncovering a new way of expressing herself to the world. Now 22 years young, Medley told us that 'Coming of Age', first written from the point of view of an outsider, serves as a mantra for finally fitting into her own skin.
There will be a part two, Medley says, coming out within the next year. Ladygunn caught up with her mid-quarantine to discover more about her journey. Read our conversation below.
The way your songs flow with such uniqueness, music seems to be such a part of you. When did you first discover your connection to music?
Growing up in Nashville, I was always absorbing the general community that comes along with being [there]. I was really shy…and had a hard time articulating myself, so I always loved to write. By the time I was ten or eleven I had put together that I liked to sing and write stories and then kind of figured out from there that it really helped me feel like I could express myself properly and say what I needed to say in a way that I probably wouldn't be able to do otherwise.
This line from 'Coming of Age' – "I'm coming of age, in the quietest way," – can you talk about what that means to you?
When I wrote 'Coming of age,' I was about 19 and in my first "real" relationship. I was at the guy's house – and you know, a dude's house with all his dude roommates – and I remember sitting in his bedroom and hearing all this noise outside. Sometimes being a lady can just feel so lonely. I think [noticing] the contrast of how boisterous men can be, and I felt really small. That's really what the coming of age line was about. The only way I could really say anything was to not say anything at all. Your first relationship, you know.
Do you have any thoughts on being a woman in the industry and having a voice? We've been sort of historically silenced; does that play a part?
Thankfully, I've been super lucky to have a team of really awesome men and women. I know a lot of people who have been sort of screwed over and made to feel really uncomfortable in certain situations. But here everybody really knows everybody. When I was 13-14 I got really into riot girl bands and I started a feminist club at my school. I was always really really excited about it. I feel really lucky that I was a teenager in a time where feminism was becoming really accepted and everybody was really excited about it. And that's kind of the state I'm in right now.
'Coming of Age' came out back in 2018. I love that it retains a lot of the original qualities! What happened between the gap of the first version and the second?
The 2018 version that I put out was just a demo, but that was what actually got me signed which was really cool. 'Coming of Age' found its way to Dave Cobb who did the new version of it. We ended up in his studio and spent a day recording, then the next day they called us and said "Do you want to come to New York next week?" I had never been…so we went to New York for a day and went to the Elektra office and then I found out I was going to be signed. So a lot changed, but very positively.
What was it like working with Dave Cobb?
I did not have a lot of studio experience before recording this EP so it was really cool to start off with Dave and see his way of recording which is sort of unique to him. I recorded two other songs with two other producers, so I left a lot more knowledgeable. Having the experience of saying what I needed to say. It took almost a year and a half from the start of making the EP before it came out, so it was a long process for three songs, but it was really interesting.
Buzz sounds different but it grows, love that. When did you write those two songs?
'Edith' I wrote when I was seventeen – it's the oldest song I'll still play. Buzz I wrote probably about a year and a half ago as well.
What does the title of the EP, 'Coming of Age,' mean to you?
Hmm. There's so much pressure placed on being young, you know? You grow up feeling like "I'm supposed to be having fun, right?" And then it's just not, haha. Getting into my 20s and finally feeling like, "Oh, this is me." And I'm proud of that. That's where the idea came from, finally fitting in your skin.
This is 'Coming of Age PT 1' – is there a part 2?
Yes! We have not started recording it, due to current circumstances, but I have been writing a ton over the last year and a half. Done a ton of co-writes, which I haven't really done before so I'm excited to dive into that.
What are some of the topics you're writing about right now?
I write a lot about love. I think when I was younger I was really baffled by love songs, like "Why is this the only thing people can write about?" and now I really understand it. So a lot of love songs, a lot of introspective, self-aware stuff.
In terms of what's going on right now, how are you doing? How's it been for you?
Everybody in my family is safe, thank you for asking. For me personally, and I think most people are like this, the more you're able to go out and see the world the more you have to say and the more you have to write about. So it's been an interesting thing to try to navigate when you have to stay inside or in your backyard. But I am trying to challenge myself, and listen to as much music as possible. Also, playing shows for me feels like a reset button, at any given point in my life, so not being about to do that is odd. But I think finding other ways to reset is really important.
What does your artistic journey look like moving forward? Where do you see yourself in 10 years?
That's a good question! I really admire Fiona Apple and Gillian Welch and Amiee Mann; I love female songwriters who have had long careers. I feel like they just keep getting better and I can only hope that for myself. I don't know, but one of the important things that somebody told me right off the bat when things started rolling, was "You want to have a sustainable career more than anything. It's about being able to do this when you're 80." I don't have any big giant goals for fame or…change in aesthetic but I just get excited thinking about all the things that I'm going to learn and hopefully articulate 10 years from now.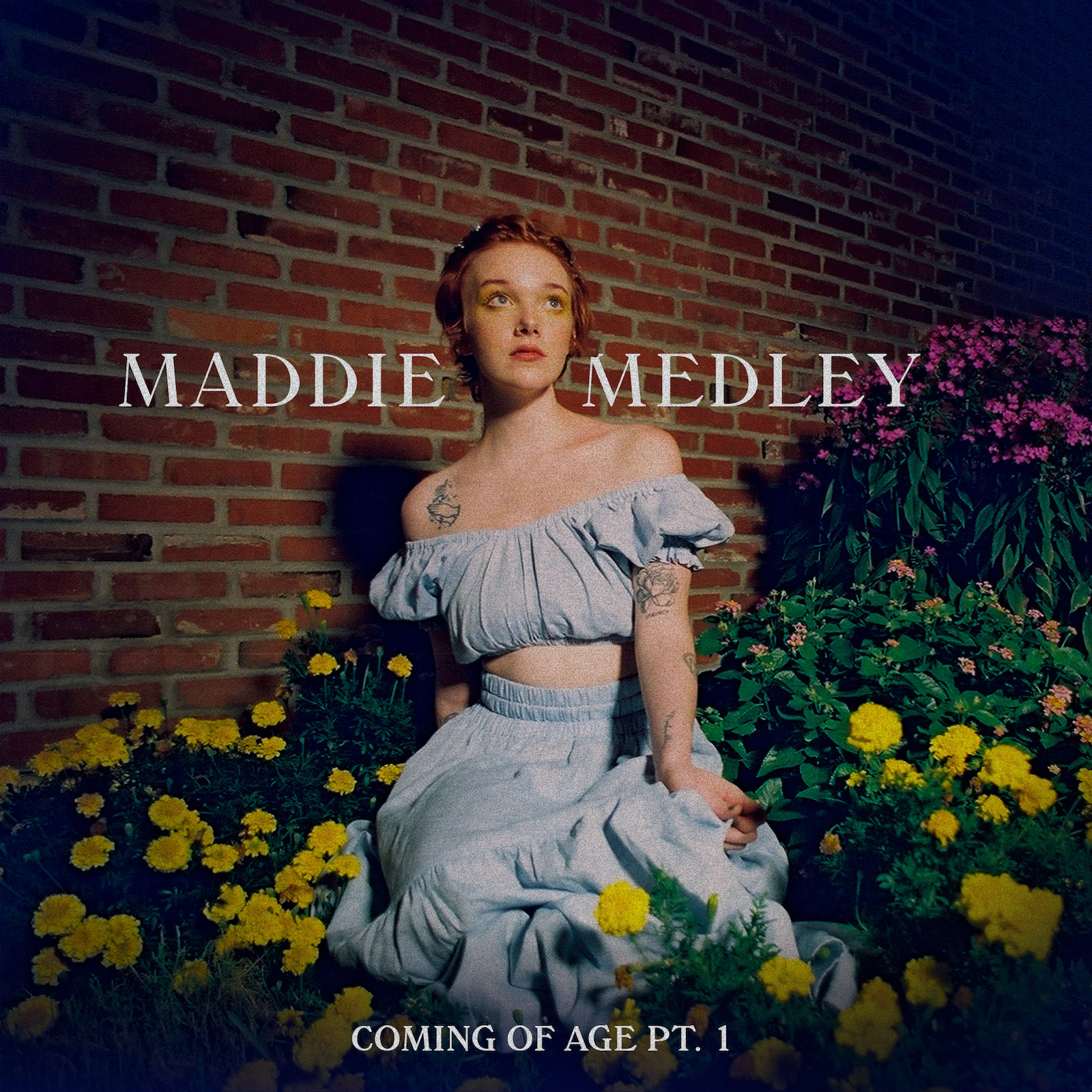 CONNECT WITH MADDIE MEDLEY 
INSTAGRAM // TWITTER // SPOTIFY
photo / Christopher Good
story / Ariana Tibi