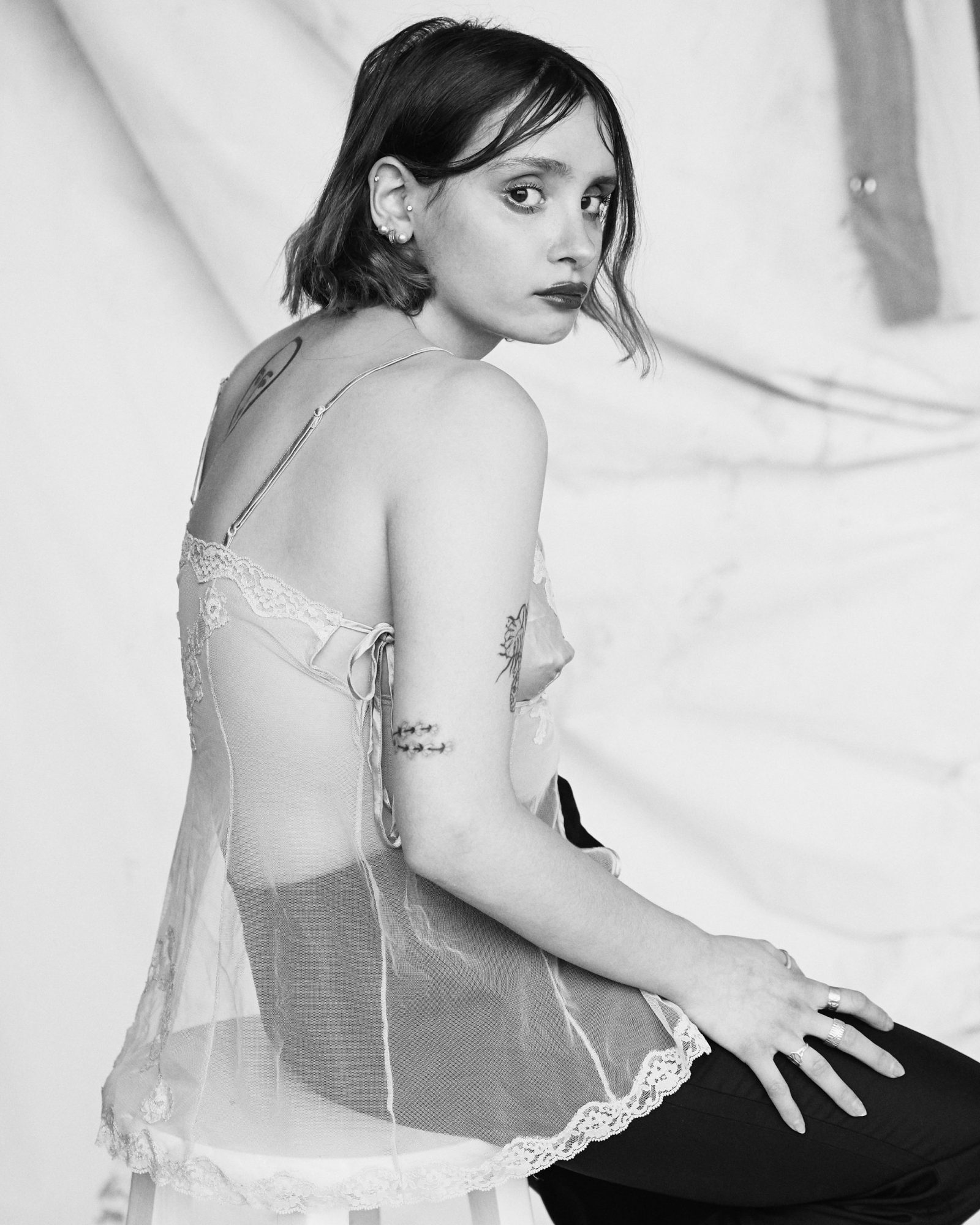 In today's chaotic world, it feels like our safe spaces are being constantly violated; whether due to outside forces or our own neurosis. Melbourne native and dark pop artist BEL explores this phenomenon in her new music video for her single"Spectre", directed by James Montford.
"I wrote 'Spectre' in order to metaphorically chronicle what it's like to have an ominous presence circle and set foot in your emotional, physical or spiritual safe space," she explains. "This could be anything or anyone from a previous partner, to your own inner-bully, and the effect that these unrelenting, negative and often intrusive shadows can have in your life. More so, it's important that the listener recognizes that she fights until the very end, to the very last second of the track." 
As hooded figures grope and pull at her, BEL fights back against her inner demons until she seemingly becomes one of them, tangled amongst limbs in an eerie final tableau.
Watch the video here:
Experimental elements are hardly new for BEL, who's dissonant melodies and striking visuals have caught the attention of Australia's indie music scene. The singer kicked off 2020 with the release of her single, "Better Than Me", which further showcases BEL's visceral quality and distinct perspective.
We recently chatted with the Aussie up-and-comer about her unconventional style and the philosophy behind it.
Your visuals combine traditionally feminine objects like flowers and fruit with strong, opinionated statements. Was there intention behind this juxtaposition?
That's a really interesting question. I never had an intention to combine soft visual references in the props with strong and forceful imagery for any sort of juxtaposition. For me, objects or ideas don't have to conform, nor belong to, a masculine or feminine identity. Upon making this video, my contention never included specific focus on femininity or masculinity; just strength, and the best way to showcase a young woman having the time of her life in the most ridiculous and luxurious way possible.
Fashion and visual arts clearly play a role in your artistry. How do they all intertwine for you? 
I've always been a very visual person and have been obsessed with visual arts, creative direction and fashion from infancy. Luckily, music and other visual arts intertwine so effortlessly, because if you look at the criterium for art, they all fit the definition. However, even if they didn't intertwine, I would have found a way to weave them into each other. It would simply be neglectful of myself to ignore one of my great loves over another. I think and hope that the intertwining of music and fashion/visual arts is what separates me from many other musicians.  I hope I can help illuminate the importance of celebrating and fusing all the different artistic mediums together.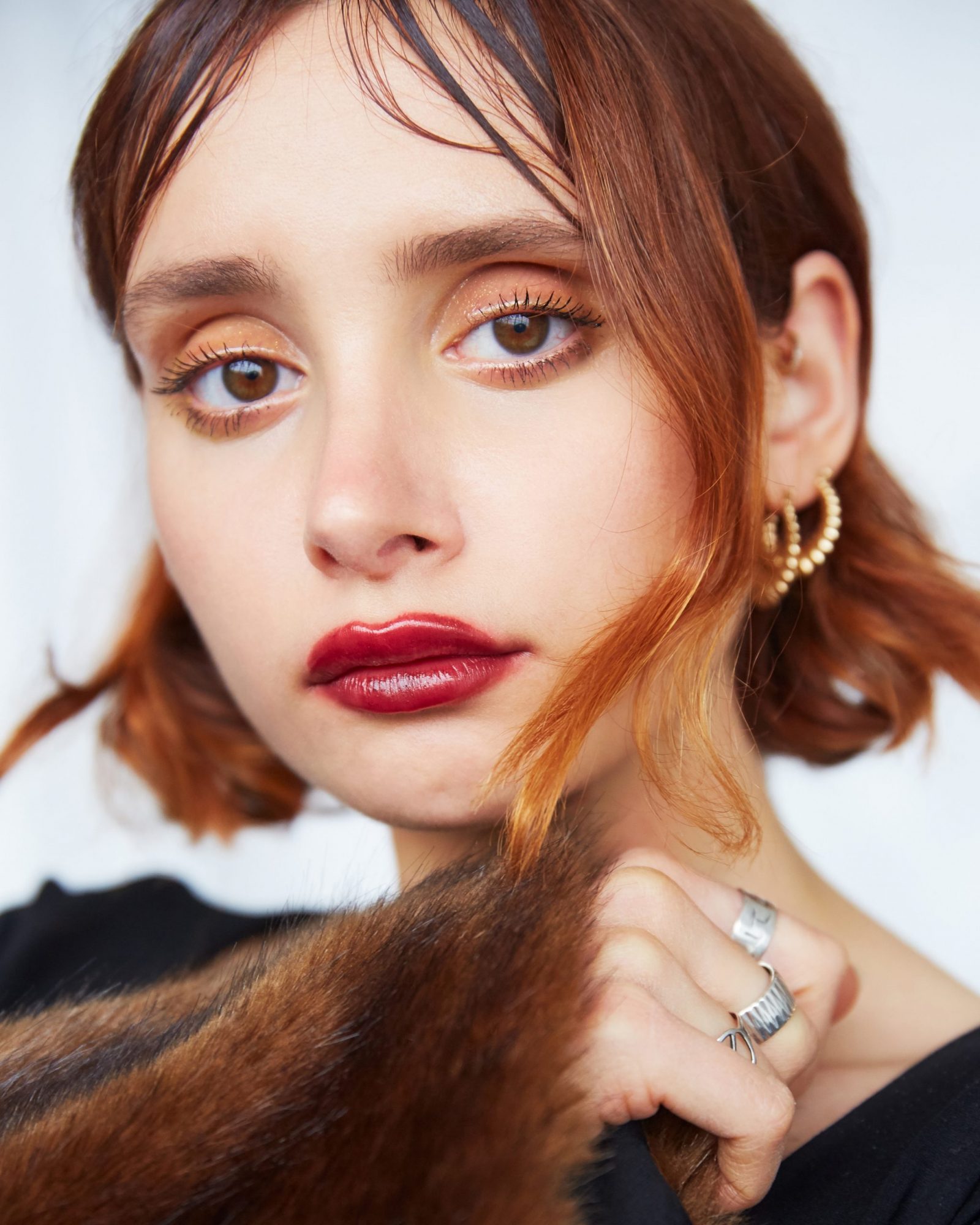 What is your overarching goal with your music?
My greatest goal within music was always just to help people. When I committed to the decision that I wanted to be an artist, the first thing that I said to my mum was that "I just want to help people." More so, those who know me understand that I am driven to the point of insane and am extremely hardworking and have high expectations of myself. So yes, I have a plethora of goals within music and fashion that I want to achieve. That being said, it will always come down to being of service to others. It started with that, and it'll end with it too.
What projects do you have coming down the pipeline?
I have some exciting projects ranging across the various artforms in the pipeline for this year – music, fashion, live performance and beyond. I am most excited to get back on stage though. That's when the fun will really begin. Kindly stay tuned and join my world!
CONNECT WITH BEL
Photos / Brian Boulos
Story / Catherine Santino