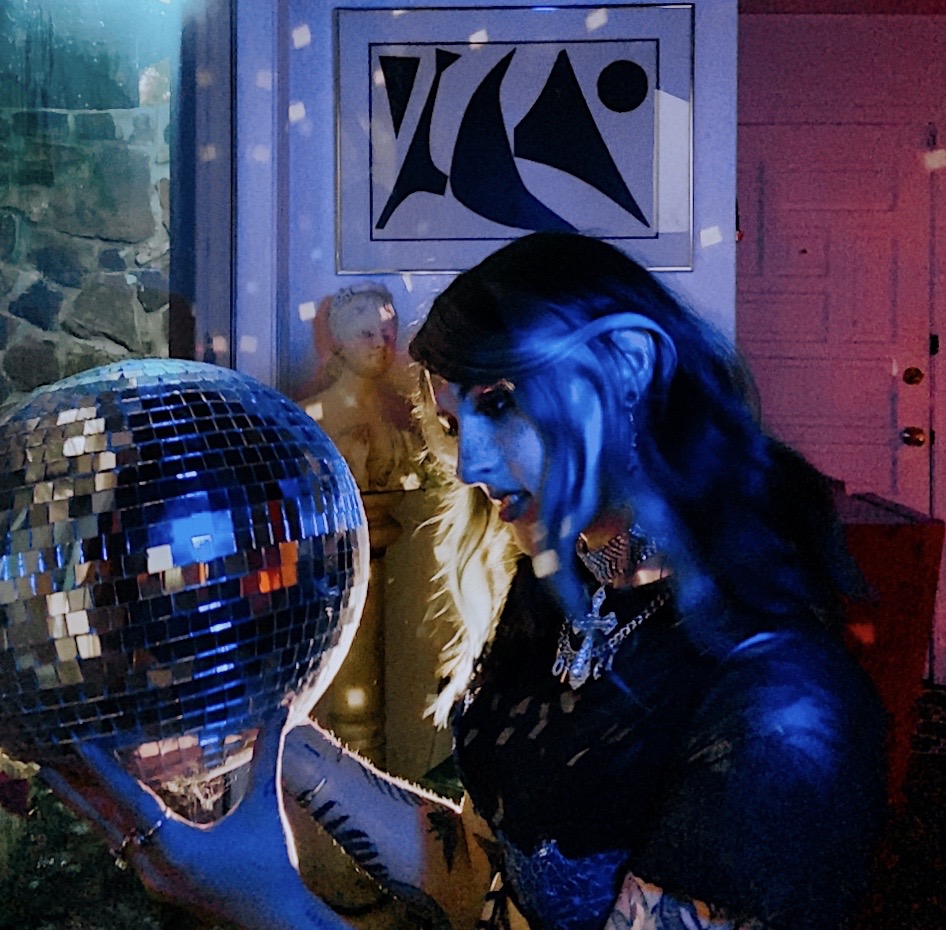 This summer might just go down in the books as the summer where artists proved that having a label isn't the only way to get your music to the people it's meant for. Meet Mothica, who has found viral success on TikTok over this stay at home summer. When a video of Mothica listening to her then-upcoming song VICES went viral, it was exciting, but when VICES found its own space on the iTunes chart and big numbers on Spotify, it was apparent that the tides may be changing for her career. Shortly after, she posted a video talking about the time-sensitive chance she had to have her debut album BLUE HOUR chart just like VICES if her fans could come together at the same time once again. 
She released BLUE HOUR on a Thursday, with many major pop artists dropping new music Friday, she had 24 hours for lightning to strike twice. Her loyal fan base came through, and BLUE HOUR climbed to number 1 on the iTunes global pop charts. Mothica works to engage with fans, hold zoom meetings, and reply to every DM she possibly can to keep an authentic and exciting relationship with the people who support her. She also often reposts covers, remixes, and artists she likes in general trying to share her platform and help others. 
Mothica is not new to the music industry and has been working on her craft and waiting on her chance at success for quite some time. She built a name for herself within the industry, and within the East LA music scene, with her last show before lockdown being at School Night LA. Her story shows that sometimes the most exciting things happen in unique ways and at surprising times. For a long time, the only way to find yourself on the charts was with a label's backing. While labels are still an important part of the industry, it is exciting to see more than one way for artists to get their voices heard.
BLUE HOUR is an album that covers heavy themes of anxiety, depression, self-harm, toxic relationships, substance abuse, and sobriety, with Mothica herself being a huge advocate for those who struggle with the same issues. She is sober and on a healing journey, while being a voice of hope for those who may also be in dark and harsh places within their own lives. Her honesty and candid tone about her own struggles is refreshing and relatable to many individuals. 
With her hands-on approach to her videos, which all have a very similar tone and aesthetic to them, her merch, her music, lyrics, and images, the work that Mothica puts out is wholly authentic and true to what she believes and who she is. 
Hi how are you today? 
I'm doing well! Problem solving an exciting new project and thinking about my Halloween release plans.
Tell us about your music career pre-2020 – what's that part of your story look like?
Before 2020, I was playing shows here and there. Usually headlining small rooms. I would write songs for myself, to pitch to artists, and for commercials in recording studios a few times a week. I like to stay really busy, so I'm always getting excited about some new concept and devoting a lot of time to that, whether it's trying to fund a music video or design a cool merch item. 
You are very hands on in your whole creative process – was that the plan all along or have you grown into that?
I honestly love the visual component of being an artist, because that came long before music. I thought eventually I'd help other artists with their visuals in some way, so I'm lucky that I get to do that for myself! I've learned that I'd rather succeed or fail based on my choices and not someone else's so I do as much as I can on my own.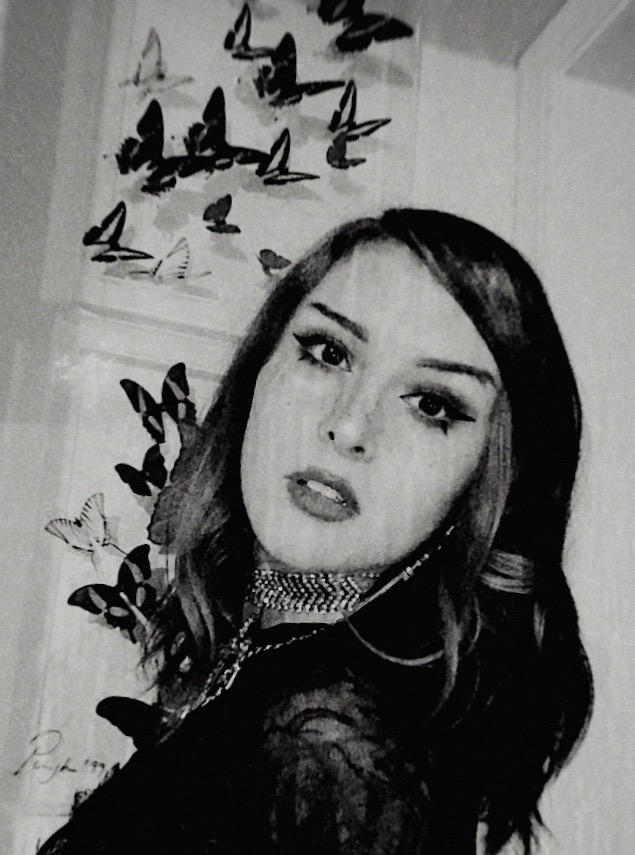 How has it been finding success as an independent artist during such crazy times?
It's the weirdest time to be celebrating any type of success. It's hard to tell what the impact of anything online will have in person though. I've barely seen other people during quarantine, so I just feel kind of tucked away here in Oklahoma making art. 
How did it feel when Vices blew up online and then charted? How did you feel when Blue Hour hit number 1 on the pop charts?
I was shocked because I didn't even think that song, in particular, was the standout from the album. But I am so glad I trusted my instinct to rush and release it within the week, because it did connect to a lot of people. I wasn't sure I would get that same reaction with the album, so to see it chart even higher than VICES, is the coolest thing ever.
How would you describe your sound?
I used to call it "gloom pop" when I first started out. If I'm talking to someone who has never heard me, I usually say dark pop. I think my sound has changed a lot and this album and next batch of music show the multiple sides of me as a grown-up emo kid but also a sucker for a good pop song.
What drew you to moths and the color blue?
I was drawn to moths because of their symbolism. They are nocturnal but drawn to the light, it's kind of ironic and felt very fitting to my life. The color blue just stemmed from the time of day that inspired the album, but blue is melancholy and that is how a lot of this album feels to me.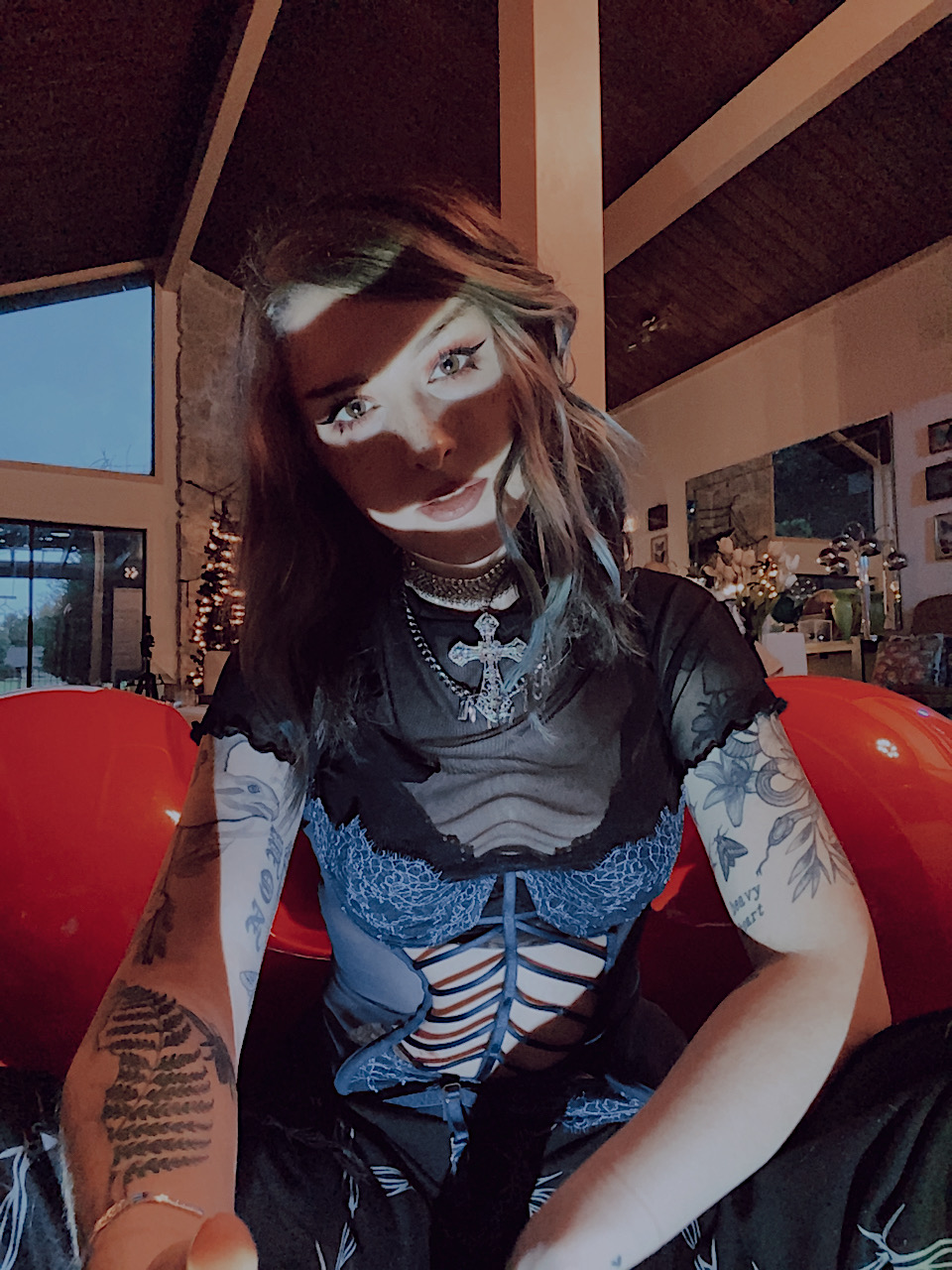 Favorite lyric of your own at this moment?
It changes a lot but I'll say "I'm not feeling numb, I'm just feeling everything at once" is a favorite of mine since it just came to me as a thought and I wrote a whole song based around that concept. It's also very 2020. 
How do you keep a connection with your fans as you have been growing in popularity?
 I talk to my followers as much as possible! I'm easier to reach on twitter since I use that as a personal diary a lot of the time. I livestream when I can, and had a couple zoom parties for my release! I had to take a break from answering messages because it was a little overwhelming and I never want to feel like I'm rushing a response to someone who sent something heartfelt. 
Best advice you have received?
"Enjoy the ride."
What's next?
I've already written a follow up EP and I don't have any details other than that the first song is called Forever Fifteen and it's a really special one.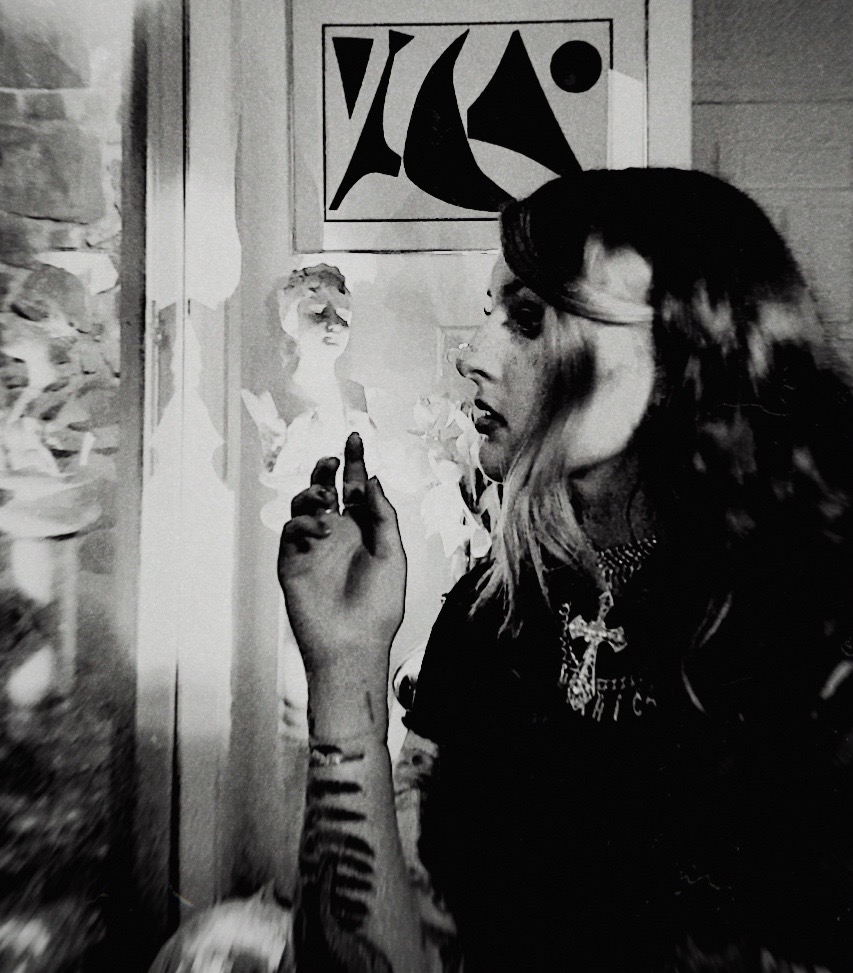 CONNECT WITH MOTHICA
INSTAGRAM // TIK TOK // SPOTIFY
photos / Weslee Kate
story / Weslee Kate