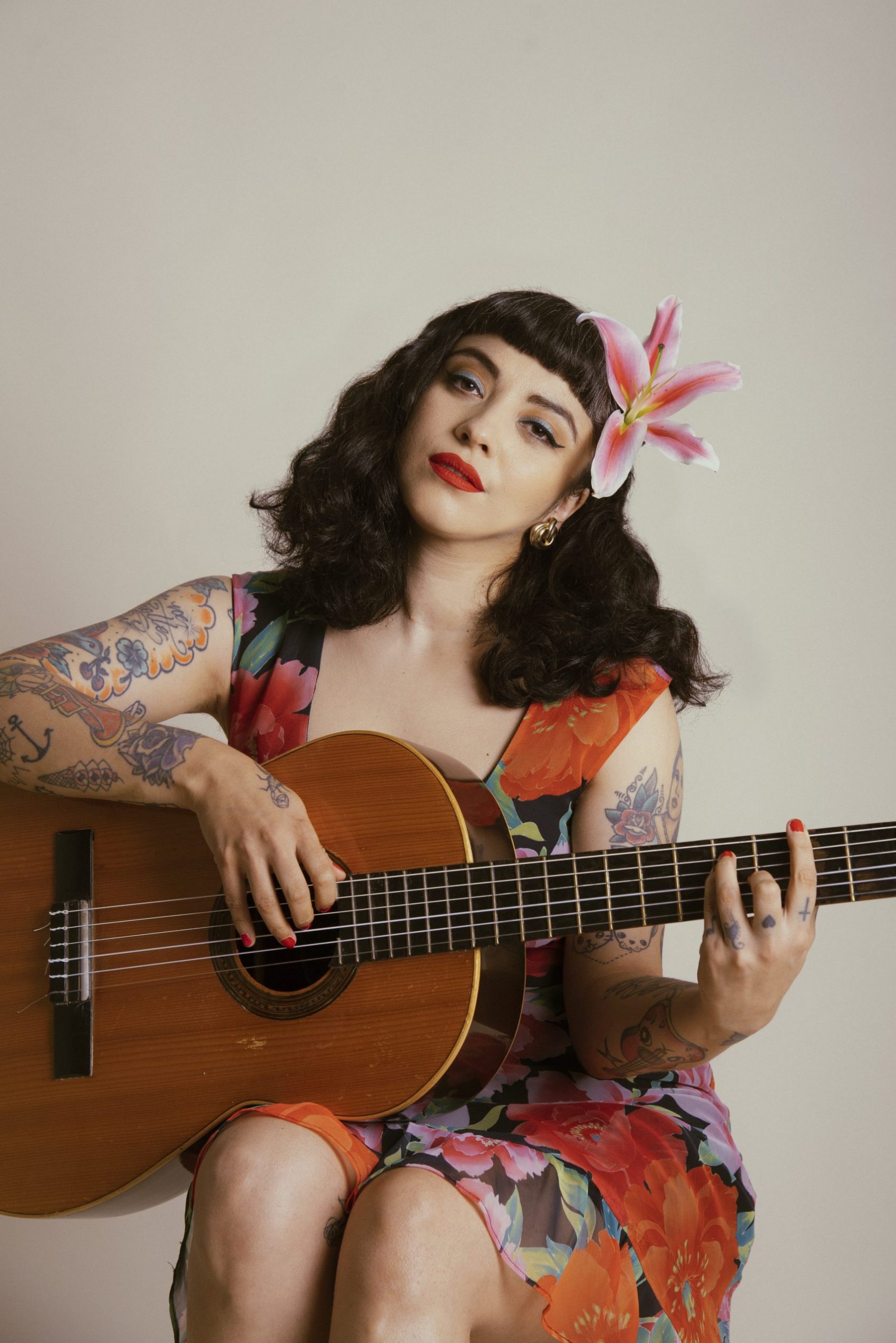 "True love does have the power to redeem but only if we are ready for redemption. Love saves us only if we want to be saved," bell hooks writes in her seminal work All About Love: New Visions. Mon Laferte knows a thing or two about love and the way it can be a redemptive act, the way it must be active in order for it to redeem. The Chilean Latin Grammy winner has lived in Mexico for thirteen years, riding out the pandemic in Tepoztlán, an official "Pueblo Mágico" not far from Mexico City. Like a lot of us, her journey has gone inward—the result? An album on the way, and an exciting collaboration honoring the home country she has actively chosen.
"Que Se Sepa Nuestro Amor" (in English "Let Our Love Be Known"), a collaboration with legendary Mexican folk singer Alejandro Fernández, is a love letter to traditional Mexican music and culture while bringing it to the present, injecting it with the freshness of an outsider actively embracing and loving a new context, a new culture, a new lover. The song makes use of mariachi trumpets and the romantic swing of an acoustic guitar; accompanied by a video subverting and honoring traditional Mexican imagery shot in Tepoztlán. Laferte recently released a live version of the Premios Musa-nominated track in Mexico City's legendary Plaza Garibaldi accompanied by an all-female mariachi band. Even in the midst of a pandemic, the singer finds new ways to continue letting the world know of her love, and in the process lets us know we're not alone.
Laferte spoke to LADYGUNN from Tepoztlán about her collaboration with Fernández, sending love from afar in a pandemic, and life in one of Mexico's most vibrant "Pueblos Mágicos."
YOU'VE BEEN IN MEXICO FOR 13 YEARS NOW. DOES IT FEEL LIKE HOME TO YOU?
It's strange because this is where all my adult friendships are, where everything I built in this new part of my life is. When I go to Chile where all my family is, that also feels like home. It's weird, but in the end I have two homes: a childhood home and an adult home.

HOW DID THE IDEA TO RELEASE A MODERN MEXICAN FOLK SONG WITH AN ICON OF THE GENRE LIKE ALEJANDRO FERNÁNDEZ COME ABOUT?
The truth is I wrote a whole album during this time of confinement without planning to. I thought it would be useless to write in quarantine because I love people and being locked up I didn't think I'd be connecting with anyone. It affected me a lot—I disconnected from social media completely, and I loved that in my disconnection from the outside I became deeply connected inward. I remembered why I started making music, and how I started before any of this was around. I spent time on my guitar instead of on my phone watching Instagram stories. We waste so much time and don't do more productive things because of social media. I ended up writing a deeply personal album; the fact I also live in Tepoztlán is magical—it's called "Pueblo Mágico" for a reason. I'll be outside having breakfast and a horse will pass by. You can hear cows. The music you hear in the streets is like it comes from somewhere else. It's very traditional Mexican and in my immediate surroundings; it's hard to not get influenced by that environment. Most of the songs on this album are influenced by Mexican folklore, which is how my label got the idea to put Alejandro Fernández on the track; he's the most important singer in the genre, so I was excited to sing with him and I'm happy I was able to. 

THE VIDEO IS BEAUTIFUL: YOU HAVE ALEJANDRO AND HIS MARIACHIS IN ONE SHOT, A QUEER COUPLE IN THE NEXT, WOMEN IN THE RIVER. IT'S ALL IN BLACK AND WHITE, TOO. I'D LOVE TO KNOW ABOUT YOUR INTENTION IN SUBVERTING CLASSIC MEXICAN IMAGERY WHILE KEEPING TO THE FRAMEWORK OF A TRADITIONAL SONG.
I wanted it to be black and white as an homage to the Golden Age of Mexican cinema. I remember the first I ever knew of Mexico were these films; I watched them with my grandmother. Besides that classic aesthetic—the mariachis, the color scheme, the river—I wanted to bring some of the present and show a Mexico grounded in tradition that's still living and breathing in a modern context. For example, Alejandro is accompanied by female mariachis. The mariachi was always a man, and obviously that's not like that anymore; there are so many women mariachis. The women in the river are literally my neighbors, and everyone in the video is a real person. The video was about taking a snapshot of reality: real people, real mariachis, real diversity, and the way this coexists with a more classic worldview.
WHAT'S YOUR FAVORITE FILM FROM THE GOLDEN AGE OF MEXICAN CINEMA?
I wish I could remember…I watched them when I was very young. I do remember that my grandmother was in love with Pedro Infante and Jorge Negrete. I saw Macario as an adult and I loved it—I named my cat after that movie because I loved it so much.
YOU SAID THAT THIS SONG WAS AN ATTEMPT TO WRITE "A SONG ABOUT IDEALS."IN MY EYES, THE MOST IMPORTANT ONE EXPRESSED HERE IS NOT HIDING ONE'S LOVE FROM THE WORLD. 
I wrote this song when I was super in love. I've usually kept my romantic relationships very private because I don't find that relevant for people to know and gossip about. People used to say the drummer of my band was my girlfriend, and we're not, but I found that so funny because we've kissed on stage a few times. It was a kiss between friends! I think love should be a cause for celebration always, rather than have people get scandalized over love. It's important we think from love rather than from another place as we move through the world.
HOW CAN WE BEST MAKE SOMEONE FEEL LOVED FROM AFAR IN THESE STRANGE AND ISOLATING TIMES?
Hard question! In these times, I try and communicate to the people I love that I love them through a message. I also feel like that's not enough. The people who truly love you and who know you love them back won't find it necessary to be constantly reminded of that, but humans are difficult. I'm difficult. I feel very animal still, and definitely think physical contact—the smell of a person, the touch of others—is important to me. Since we don't have that now, I prefer to dream awake and imagine that these people are still with me, and maybe transmit that energy to them.
This conversation has been condensed and translated from Spanish for clarity.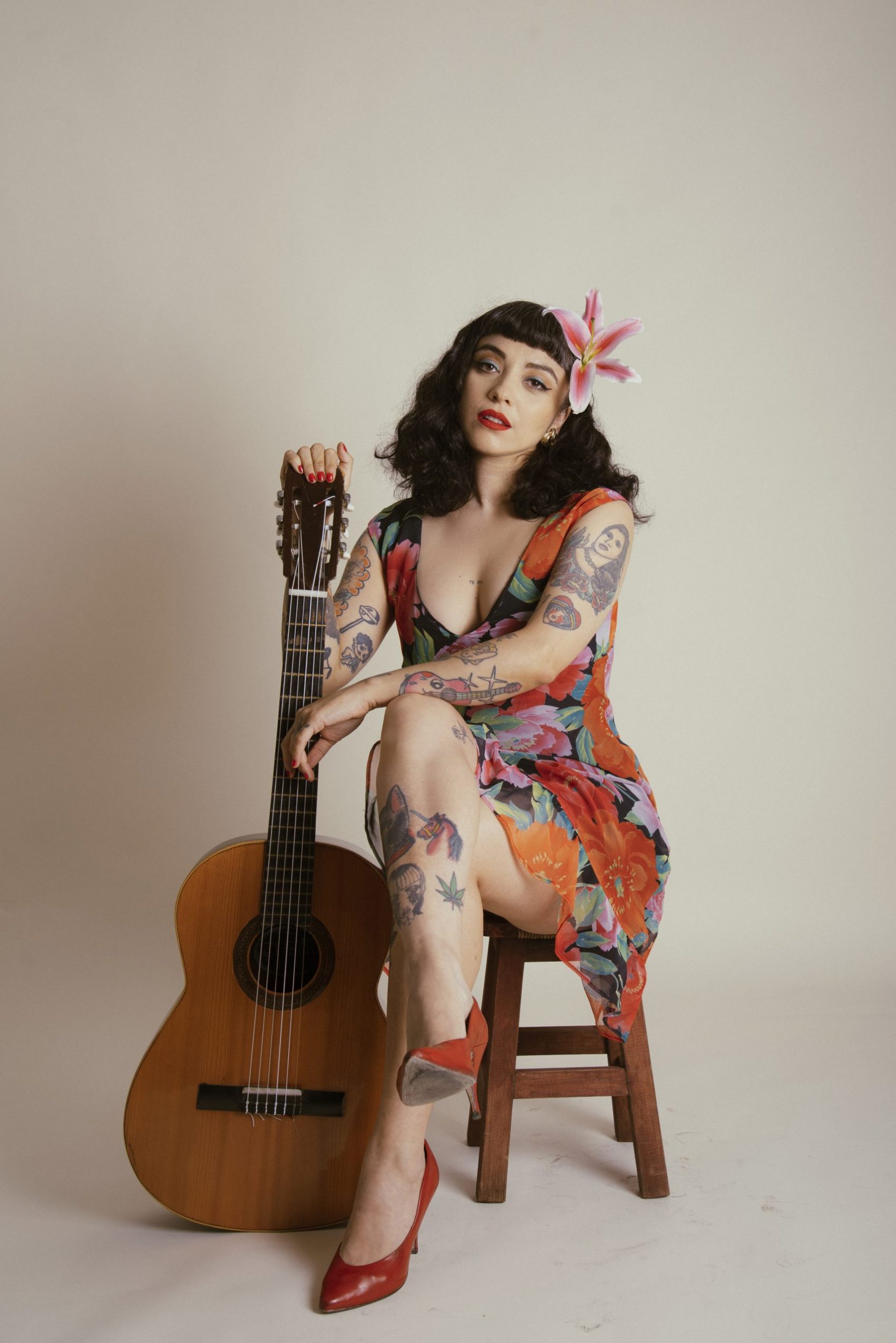 CONNECT WITH MON LAFERTE
INSTAGRAM // TWITTER // SPOTIFY
photos / Mayra Ortiz
story / E.R. Pulgar