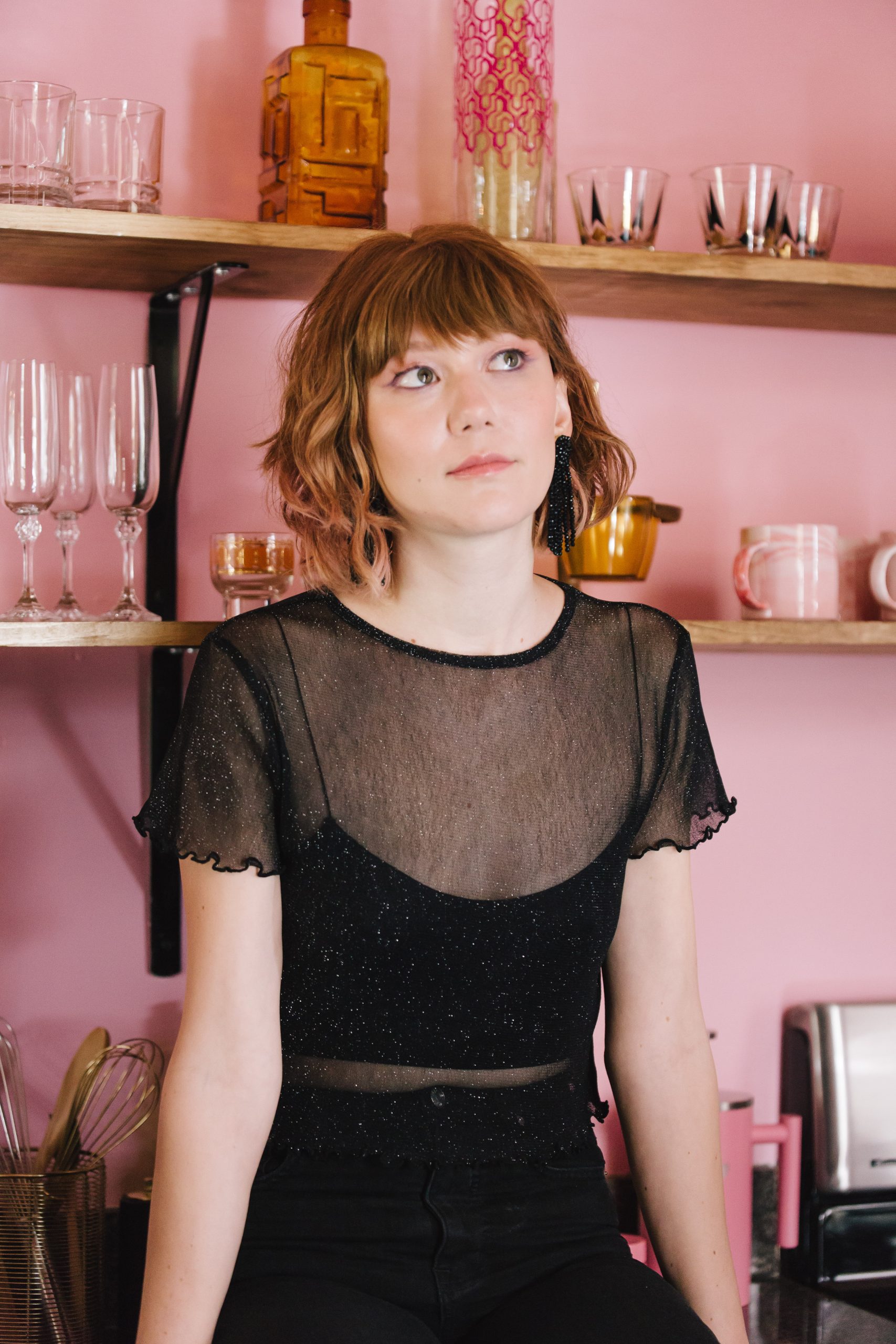 Molly Tuttle can win you over with her unique guitar strumming and ability to transform any song into an intimate acoustic cover. Tuttle's music stands out for its various strumming techniques, most notably her mastery in the clawhammer style. This style is most associated with Appalachian string music, which Tuttle learned first on the banjo and then on guitar. The sound, which comes from raking down the strings with the hand in a claw-like shape, offers a dimension of sounds from the sharpness of the nails hitting the strings to the meaty thumb pluck at the end of a strum. The result is a deep bass sound that reminds us of  mountain banjo.
Adapting to life during a pandemic was hard enough, but then parts of Tuttle's new home, Nashville, were struck by tornadoes. Fortunately, she used these devastations to delve deeper into music. She taught herself how to produce music on her computer from home, and worked with industry guru Tony Berg to curate 10 tracks for …but I'd rather be with you. On the album you will find covers of The Nationals' hauntingly intimate "Fake Empire," a twangy take on The Rolling Stones' "She's a Rainbow,"  and a solo cover of FKA twigs' "Mirrored Heart." Her delicate vocals and intimate guitar strumming make for a thoughtless immersion into organic music. Her range makes the craftsmanship sound easy, but we all know it's quite the contrary.
LADYGUNN talked to Molly Tuttle about the magic of live shows, her dream collaboration, and her advice for aspiring artists.
What was the most magical live show you've ever performed? Why?
The all-woman headlining set at Newport Folk Festival that Brandi Carlile put together last year was the most magical show I've gotten to be part of. The amount of talent and heart on stage brought me to tears. Especially the final number when Dolly Parton lead us all in a rendition of 9 to 5.
How has the mess that's been 2020 changed your perspective on life?
My priorities have totally shifted. I have spent more time thinking and caring about humanity as a whole. I have pledged to myself to speak out more on issues that I care about like the racial injustice that is such a deep part of our country. I also see and feel my privilege in a new way as someone who is able to shelter safely at home and does not have preexisting health conditions that put me in a higher risk group. Now more than ever I realize the importance of equity and fighting for vulnerable and marginalized communities.
How did you decide which 10 songs you wanted to cover for this album?
These are all songs that have stuck with me throughout my life. Some of them I discovered in the last year and many others are ones that bring me back to distinct moments in time throughout my life. Each song was one that I felt like I could bring something new to. I only wanted to cover songs that I felt like I could bring new meaning or emotion through my rendition.
What was the inspiration behind the music videos that coincide with this album?
We filmed Mirrored Heart at The Basement in Nashville which was the first venue I ever played when I moved here. It is a very special place to me. I wanted to make this video as intimate as possible to reflect the way I recorded it, alone in my room singing and playing all the parts. This is the only song on the record that no one else played on. My goal was to honor the vulnerability of this amazing song by FKA Twigs with the video and my stripped-down version of the song.
Which musicians inspire you and who is your dream collab?
Too many to name!! Right now I'm listening to the new HAIM album on repeat. I would love to collaborate with them. I think it would be fun to do more collaborations with people whose music is really different from mine. I also covered a lot of my heroes on this album who I would die to collaborate with: FKA Twigs, Tim Armstrong, Harry Styles, Karen O, The National… The list goes on!
You said that along with this album will be an original album dropping later this year. What is it that is inspiring the quick music writing process this year?
It isn't exactly a quick process but I've been writing a lot on my own and also writing with people over zoom. Doing zoom cowrites was weird at first but it's opened a whole world of cowriting with people who don't live in Nashville which has been super exciting!
Who taught you your guitar strumming technique?
My dad was my first guitar teacher! I asked him for a guitar when I was eight years old and he started showing me chords and melodies. I've had many other guitar teachers throughout my life, but he had the most impact on my playing early on.
What do you want to say to aspiring artists who are feeling torn down by the state of the world?
Focus on your art right now as much as you can. We need you now more than ever!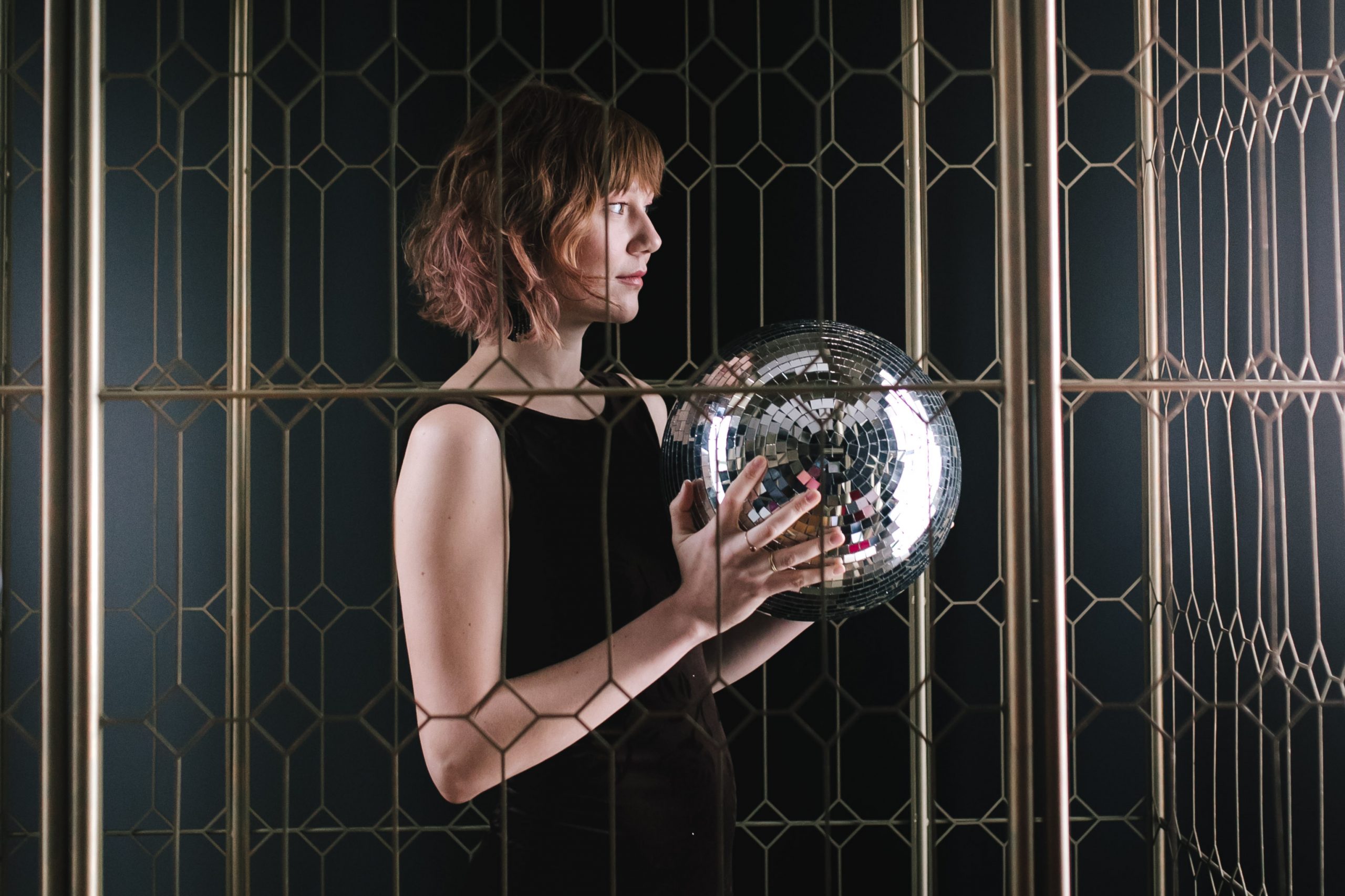 CONNECT WITH MOLLY TUTTLE
INSTAGRAM // TWITTER // FACEBOOK 
photos / Zach Pigg
story / Sam Berlin