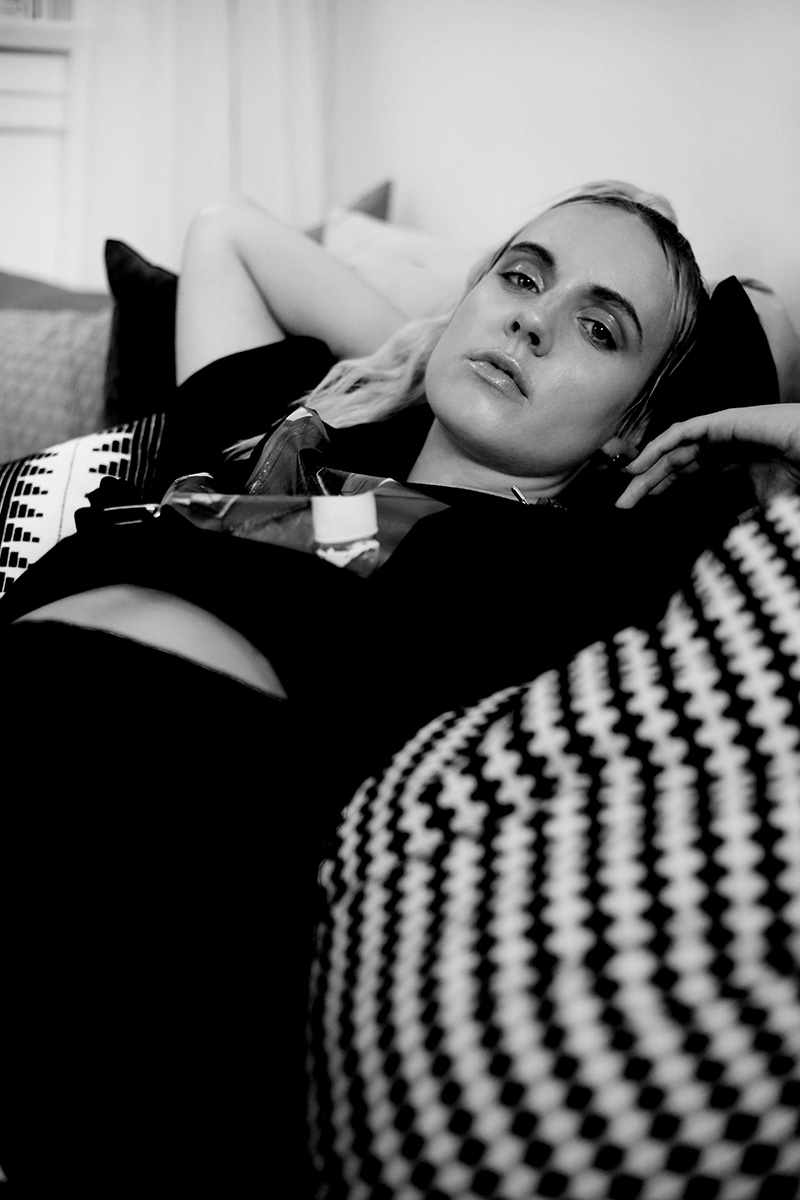 Story / Ruth Jiang
Photos / Jingyu Lin
Makeup and hair / Maegan Rebecca
Styling / Abigail Lipp
Beyond her vocals, the most mesmerizing thing about MØ  is the way she dances. In live performances, she sways her body in a carefree way, reminiscent someone on the dancefloor who doesn't really care what other people think. Jaunty yet graceful, often with a high plaited, attention-seeking braid, MØ is a performer through and through. Yet her vocals still manage to cut through glass when heard live—articulate and strong.
When I spoke with MØ over the phone, I was curious about how these two elements—being live versus being in a recording—differ. But as I found out, she actually sees the two in the same light, explaining that "when you're live and there in the moment before the eyes of so many people, it's such a different situation than when you're recording."
"In both situations, you're super vulnerable and super naked but it's in two very different ways, if you know what I mean," she adds. "It's hard to explain. I think, live…you're more socially aware and, not in a bad way, but you have this urge to approach people and touch them right there in person."
MØ has a streak of genuine rawness that can't be manufactured, which sounds a bit incredulous since the music she's been releasing recently is so well-suited for mainstream radio. It's not so much trying to uphold the persona she is projecting; instead, if she were to do anything else, it just wouldn't work. "Every time I try to construct a different idea of who I am, I've failed 100%. I haven't planned on changing my image in any way," she tells me firmly.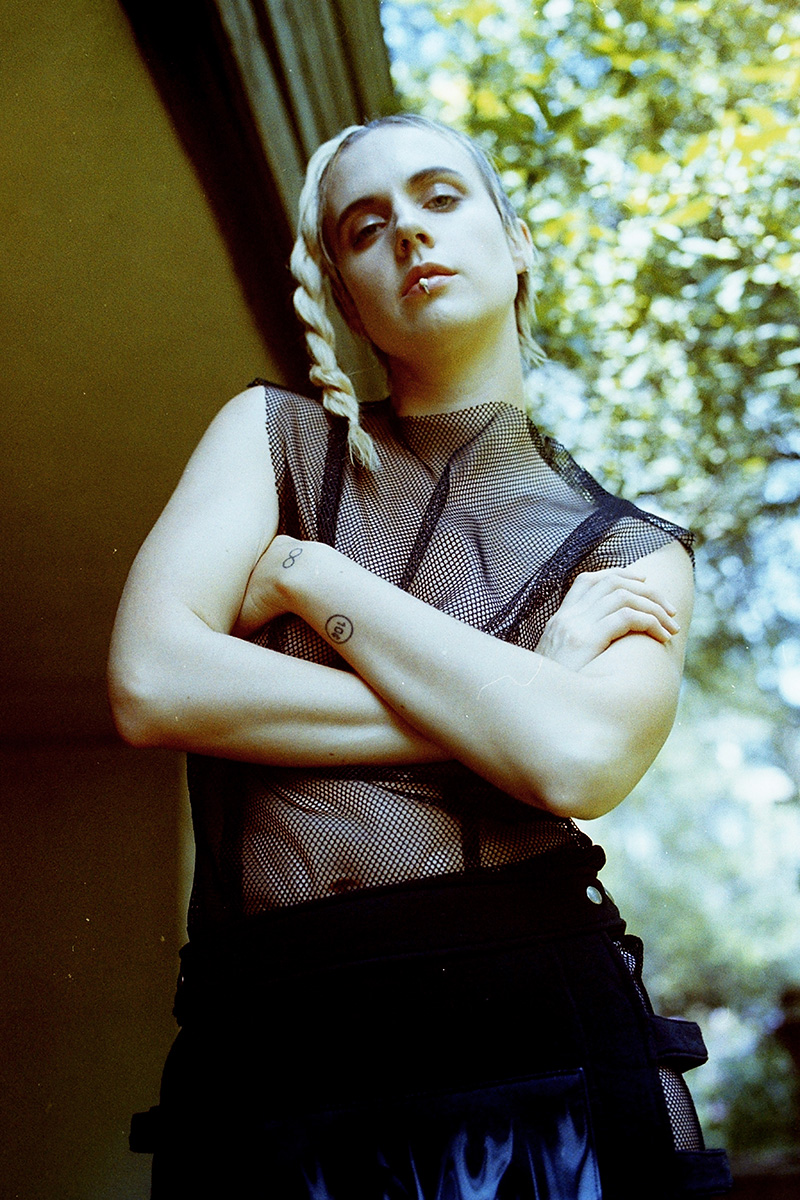 Her conviction in this well-learned life lesson naturally explains her desire to make pop music that isn't just generic fodder. In her voice, I can hear the element of earnest conviction when she says, "I hope, I pray that you can make pop music and reach a wide audience but still put your personality in it and still try to make a difference even though it's mainstream. I do represent both things and I want to continue to do that because I can't do either or."
MØ's success in the realm of pop can be attributed to her collaborations with some of music's top artists. She provided the vocals, after all, on the hugely popular single "Lean On" by Major Lazer. The song is Spotify's most streamed track of 2015, sitting at well over 836 million streams (at the time of our interview, anyway). More recently, the Major Lazer-produced, Billboard Top 10 track "Cold Water" also features the artist's songwriting and vocals, alongside the voice of one Justin Bieber.
However, it's not just big names that make a song successful. There has to be something else, of course, that makes people want to revisit a song long after the radio has blasted it into near exhaustion. What makes a good, long-living pop song? To this question,MØ adamantly responds, "I think it has a pretty simple structure, not too complicated. At the same time, it has to be its own thing. I think it's very important that in the production and in the vocals that there's something organic or human or different. Some kind of weirdness, but not too much because people won't be able to relate to it and then it won't be a pop song."
One of the most recognizable songs from her 2014 album, No Mythologies to Follow, has to be "Fire Rides," a dark, lightning-laced track that touches upon insightful themes like restlessness and loneliness. However, the two of the singles MØ released in 2016—"Final Song" and "Kamikaze"—are vibrant and bright-sounding; tropical and a vast step away from the material of her more indie-leaning last album. And while she mentions that for this new album, "some would say it's more pop, some wouldn't, I don't know," it sounds to me like MØ has never particularly thought very hard about what "genre" her music falls into precisely.
Instead, what seems to matter at the end of the day is that the songs MØ wants to release with her new album are genuine: "Even though I've done some songs where I was like, 'Oh, this is actually not me,' I just ended up not wanting to put them on my album. I'm definitely getting close to finishing the whole thing. These songs I definitely feel personally attached to. So yeah, it will be different but it is still very much me."
Sounds promising, and by all obvious indicators, we listeners will just have to take her word for it.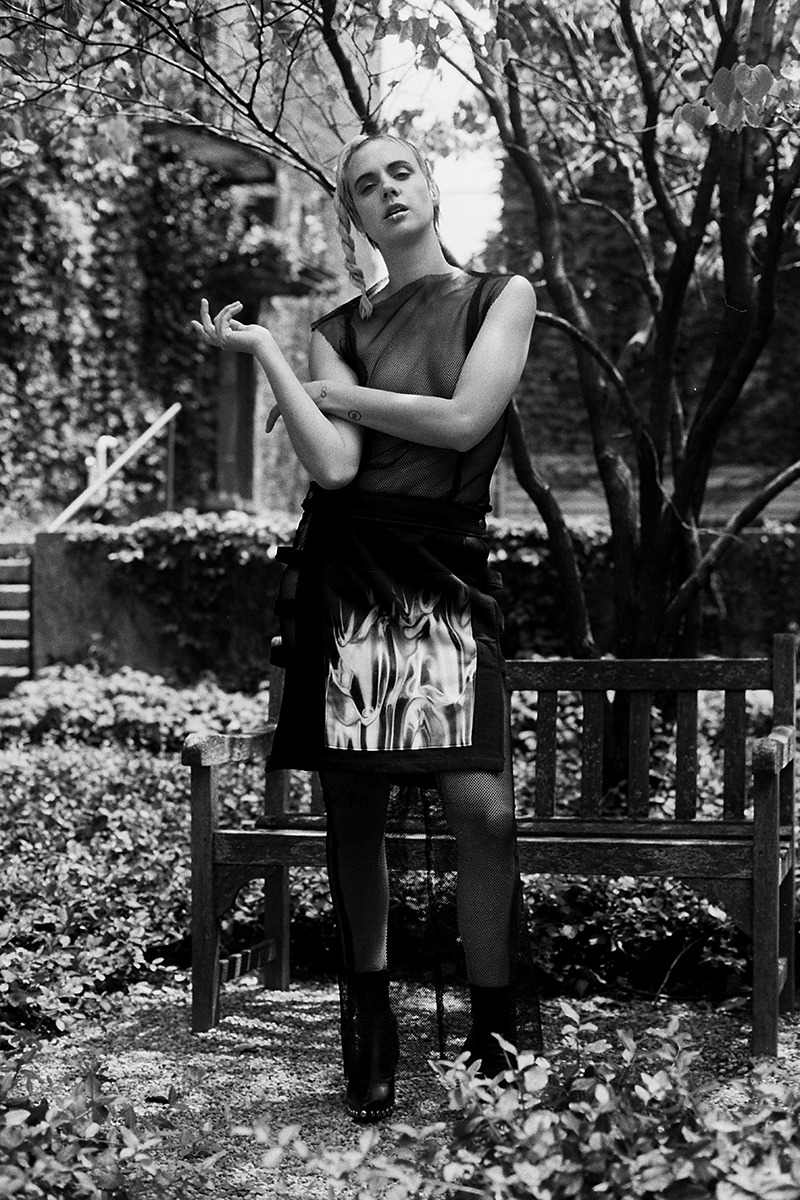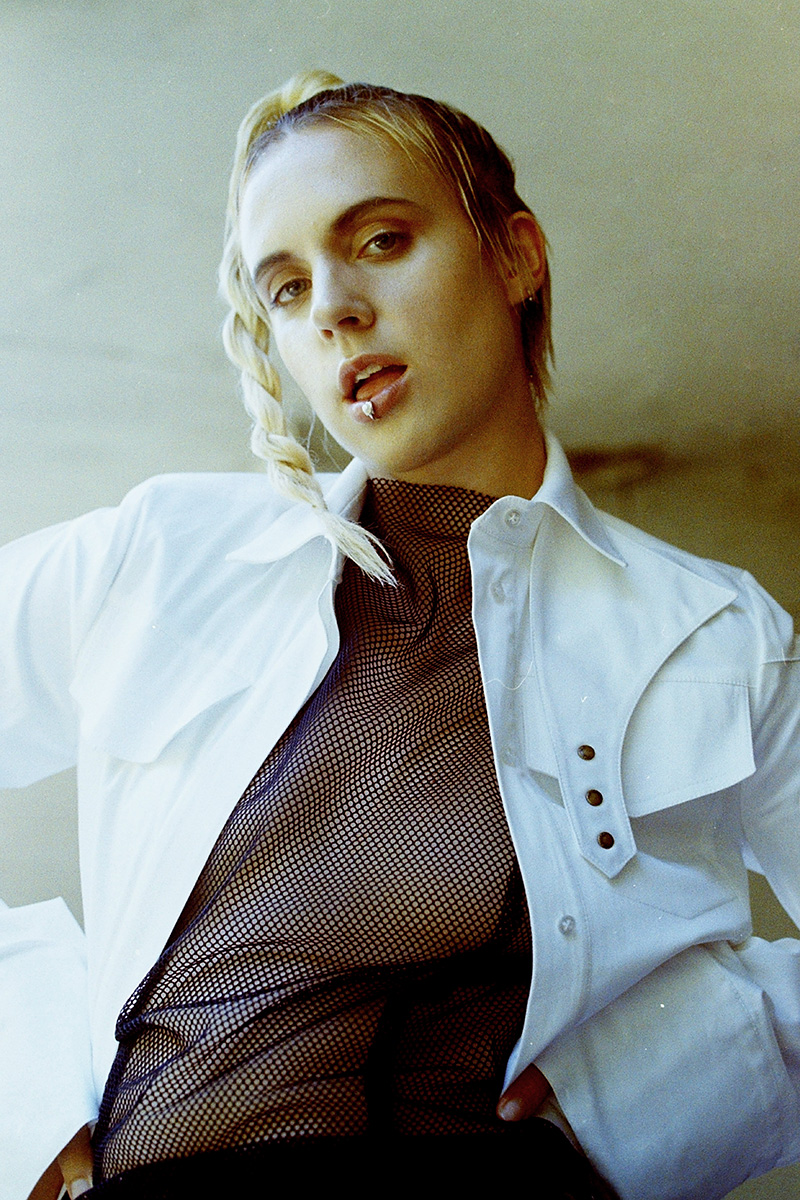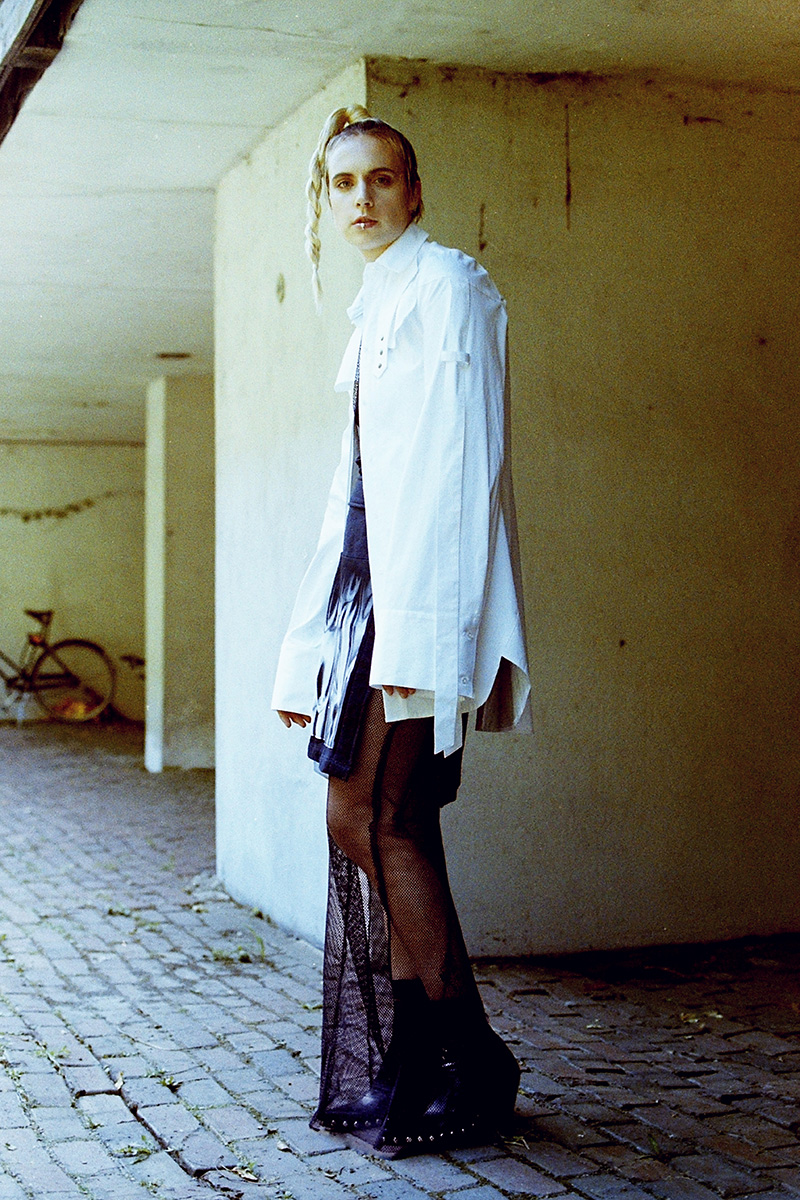 dress, HIGHTOWER. cover piece, WE ARE MORTALS. top, CHATTY. boots, JEFFREY CAMPBELL. lip ring ANTIPEARLE.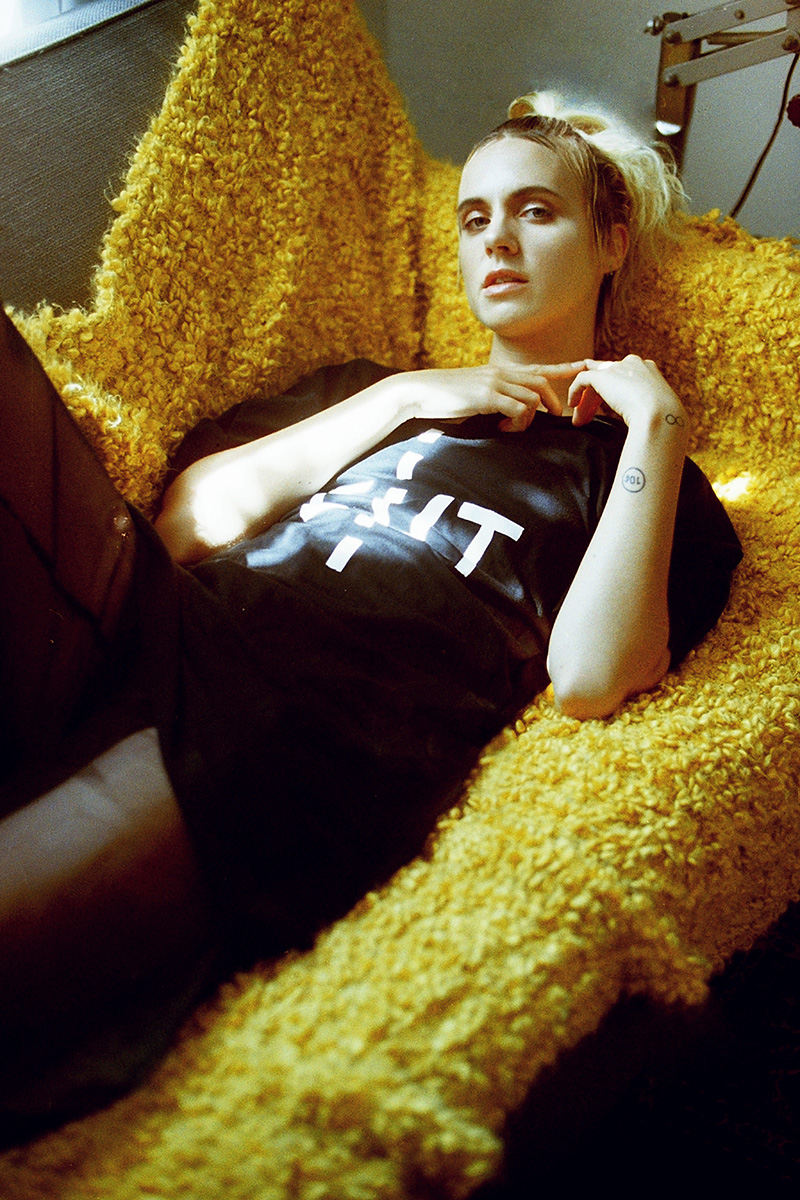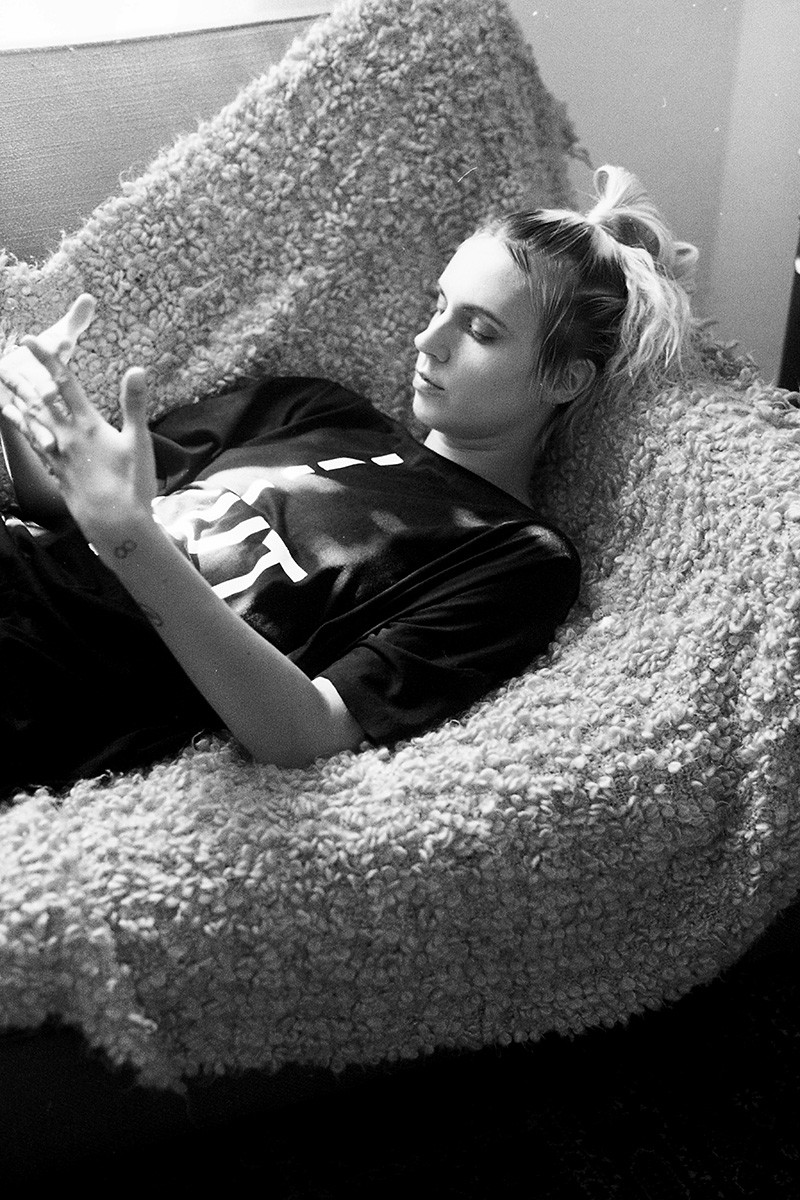 tunic, LEEDA. trousers,  KRYSTELL BARRAZA.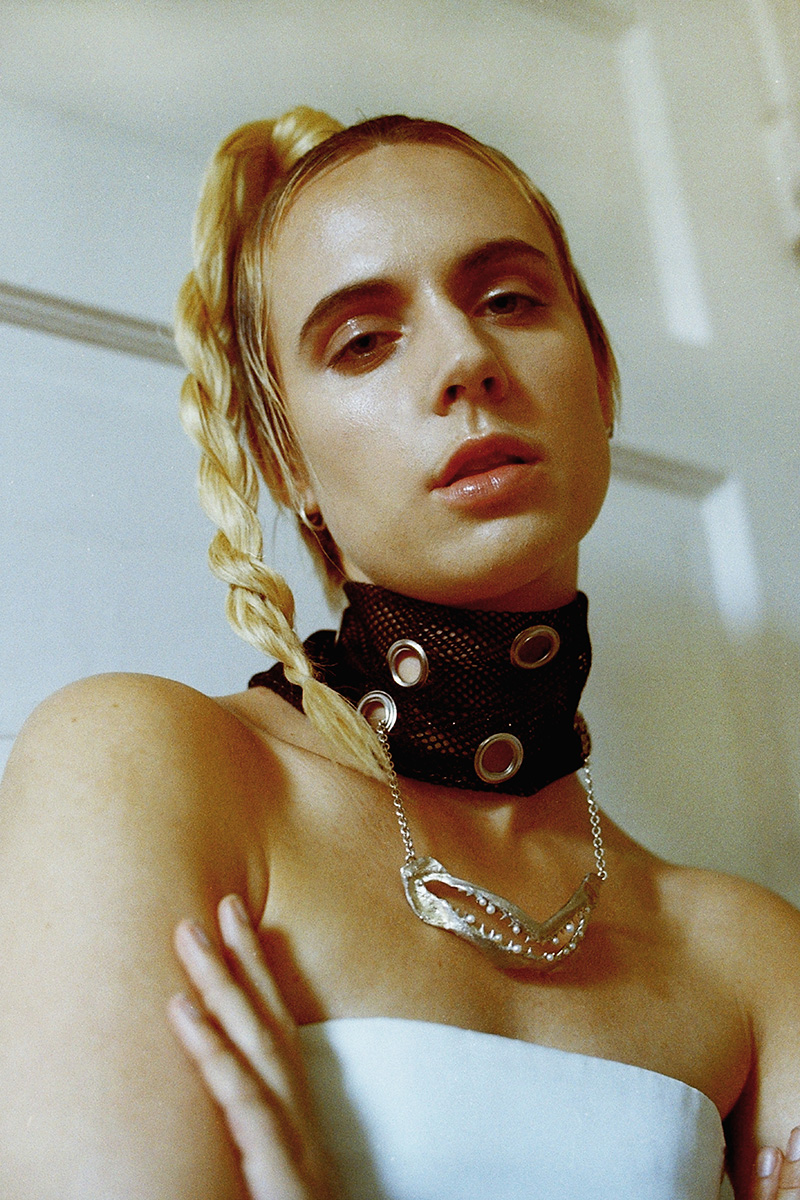 choker, HIGHTOWER. necklace, ANTIPEARLE. top, ARIANNE ELMY.trousers, ARIANNE ELMY.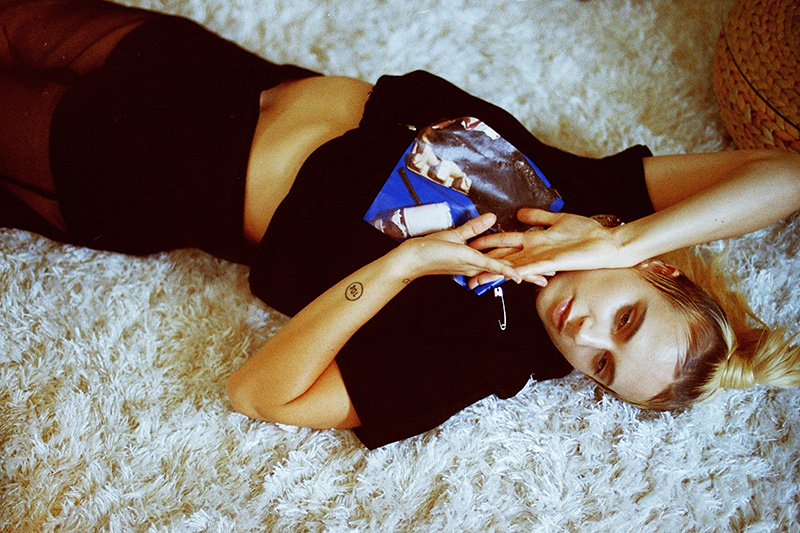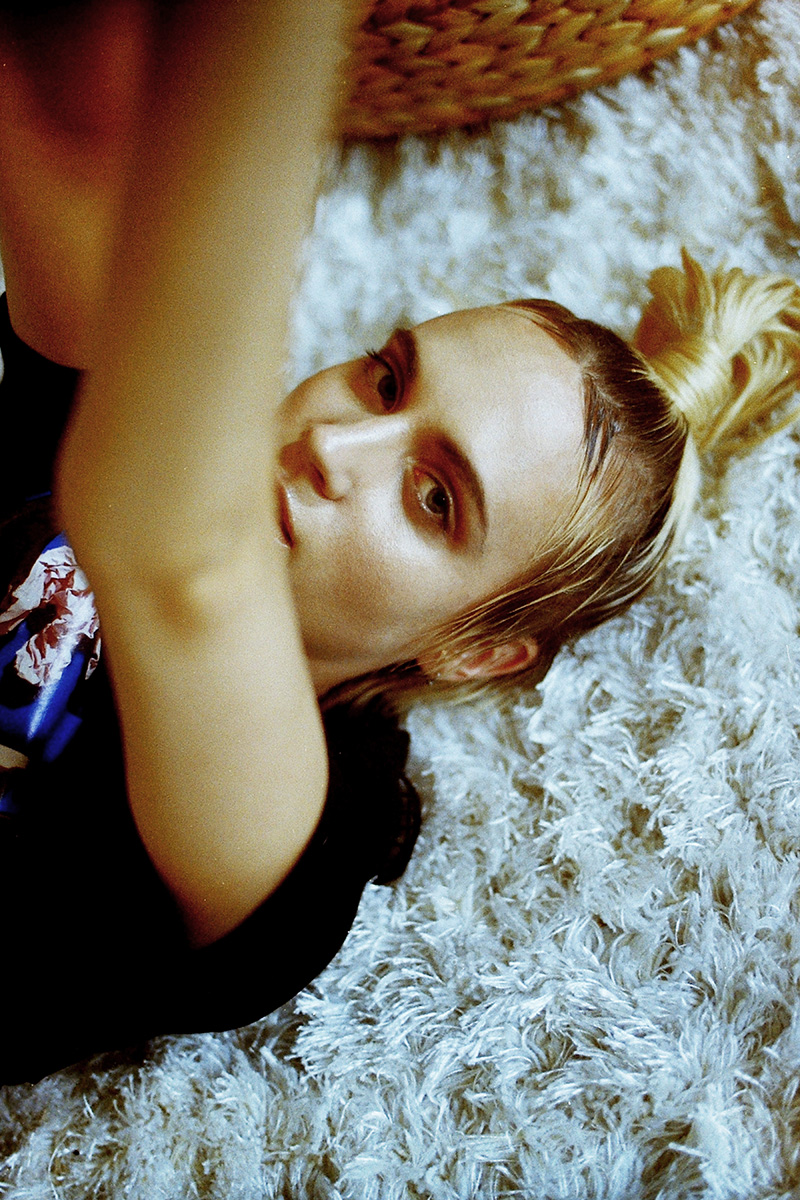 tunic, LEEDA. trousers,  KRYSTELL BARRAZA.
SEE MORE MØ IN LADYGUNN'S #14 POWER TRIPPIN' ISSUE !