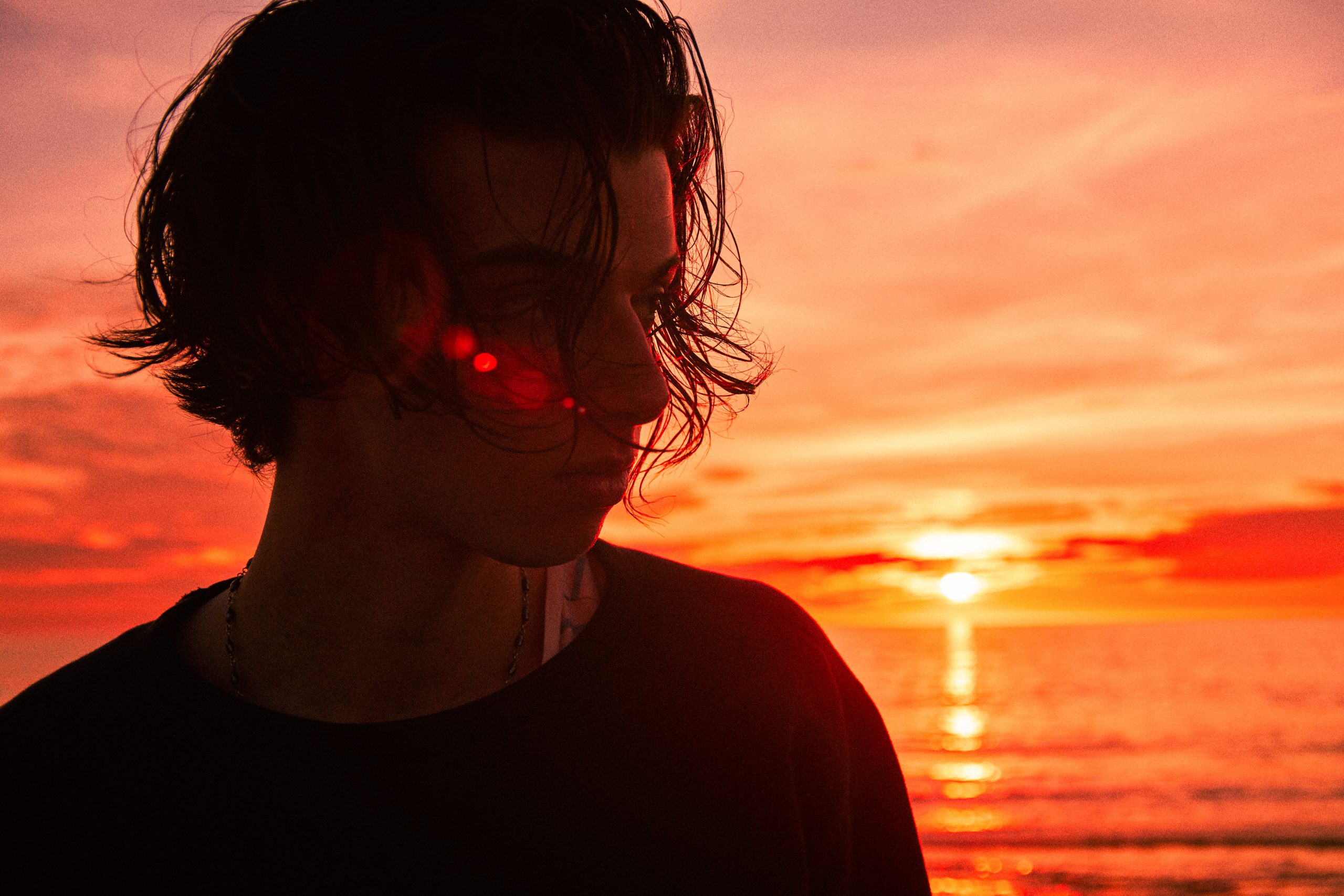 At just 21-years-old, alternative pop singer-songwriter mehro has amassed hundreds of thousands of fans and dedicated stans all around the world. Based in LA, mehro initially made a name for himself back in the depths of quarantine, in summer 2020. His music is intimate and his voice is raw. But even though he is a younger songwriter, there is a deep maturity to all of his lyrics and instrumentals.
His new 7-track album 'SKY ON FIRE' features mehro's viral hit "perfume" which touts over 6.7 million listens in less than a year. "I'm the tulip, you're the spring bloom," he croons, "I'd be a fool not to love you." There is a soft guitar, chimes, raw strums, reminiscent of the chorus to Harry Styles' "To Be So Lonely." He has the ability to get vulnerable, be emotional, but not cross the thin line into cliché. His other hit singles include "Hideous" and "Lightning," both of which feature his signature vocals and echoing production, but all three serve up a different emotion while remaining exposed and raw.
"not alone," which he just released a dreamy video for, is more upbeat, and should be added to your spring driving playlist ASAP. The video, which is self-directed with the help of director Ryan Calavano, is garbed in pink hues and lipsyncing hand puppets. "This is for my humans laying in their beds alone tonight," mehro sings into the camera with guitar in hand. He is sings to all the lonely people, and the video is not only proof that pretty in pink doesn't necessarily mean happiness, but also that none of us are alone. Even if the nighttime thoughts creep in and you feel like no one could possibly understand, you're not alone.
We chatted with mehro about the inspirations behind his new album 'SKY ON FIRE,' what he's learned this past year, and how he loves vulnerability.
What was the inspiration behind 'SKY ON FIRE?'
There wasn't one single inspiration.. it was a multitude of things, people, experiences, and observations. The concept for naming the project came when seeing the effects of the California fires on our environment. It felt and looked as though it paralleled our society, a glooming disaster hanging over our heads that we could do nothing about. I feel we are still waiting for the smoke to clear.
What music have you been listening to this month?
All kinds. I curate a playlist called "stay pure" and I am listening to new music all of the time… I'm also lucky enough to have artists share music with me that isn't out yet: thank you Elohim, Yoshi Flower, Bahari, DENM, Hello Forever – and all of the artists at Heroine Music Group…what they have coming is so spectacular.
If you could collaborate with any artist who would it be?
I love Kendrick Lamar, Billie Eilish, Frank Ocean, SZA, Tame Impala, all of the artists I mentioned in the previous question… so the idea of collaborating is pretty amazing to imagine. but I may never collaborate with anyone.
If you could go anywhere in the world right now where would you go?
I would take DMT and go to whatever is beyond this place. I am very curious to take that journey.
What has the past year been like for you between the pandemic and your growing fanbase?
I've learned so much about myself, I have spent so much time alone, and I have started the pursuit to fulfill my purpose. i wish i could do more to help others during these unforgettable times.
What is your first musical memory?
Dancing in my living room naked to The Middle by Jimmy Eat world… Over and over and over and over again…
How do your fans inspire you?
With their vulnerability, love, and genuine support. They are the greatest people I could ask for to champion me, I love sharing myself with them.
This past year has been a mess for everyone. What is something 2020 taught you about yourself? 
How to be my best. That means taking care of my mind, body, and soul first. And knowing that there is enough time in the day to take care of myself, to take care of those around me, and to get what I need to get done at the highest level I can.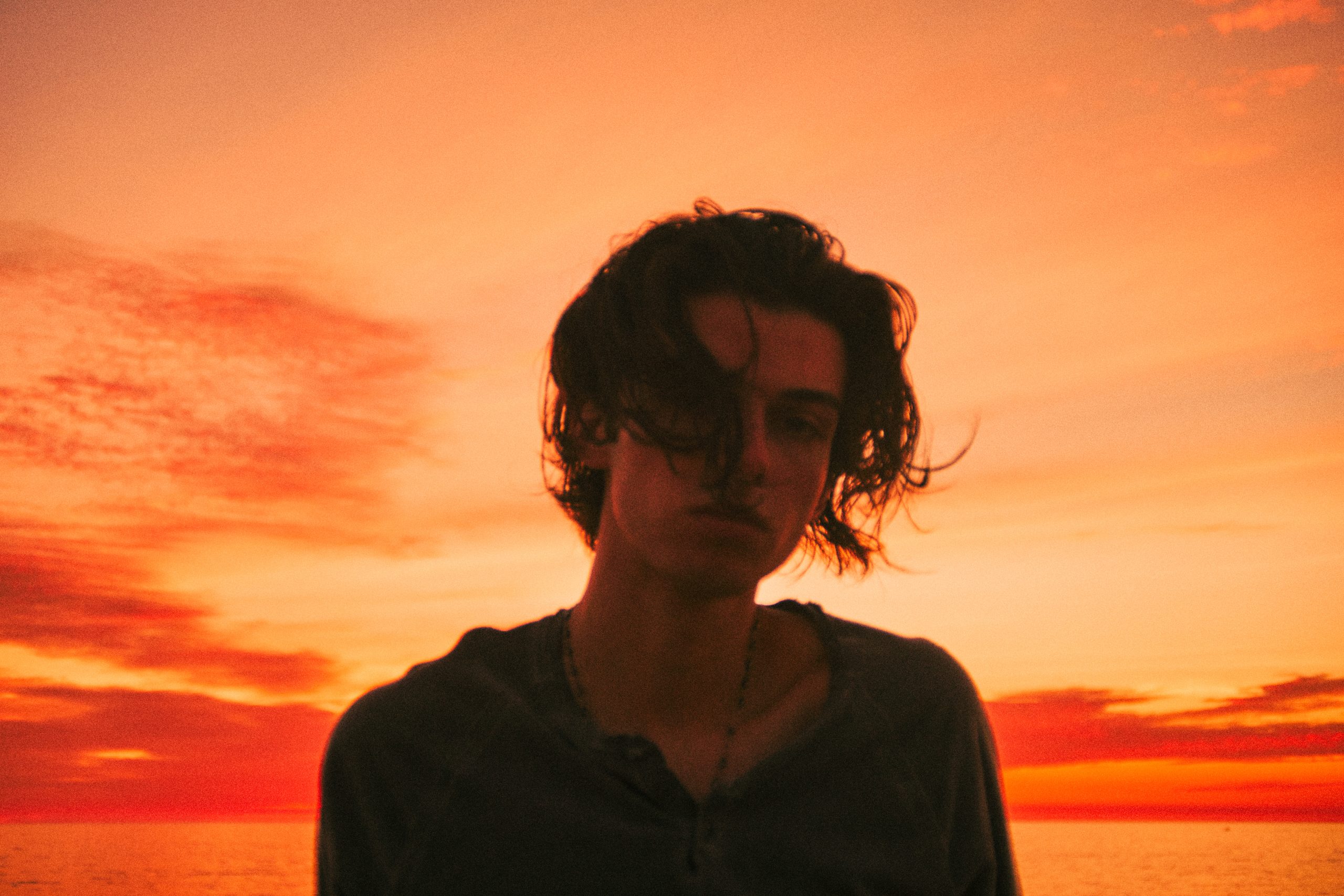 CONNECT WITH MEHRO
INSTAGRAM // TWITTER // SPOTIFY
photos / courtesy of artist
story / Sam Berlin (@spberlin)