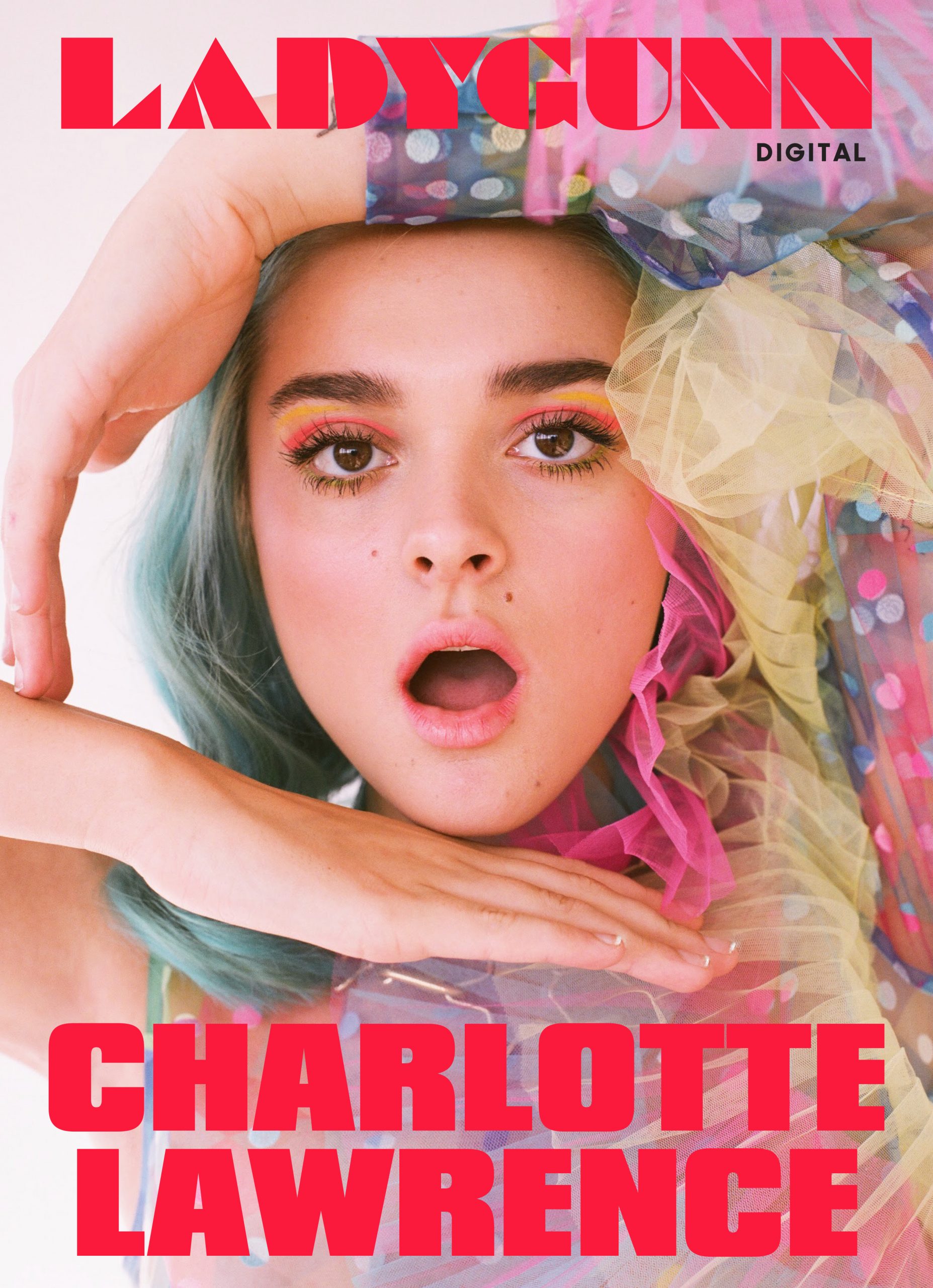 "Hi! Where are you right now?"
Charlotte answers the phone, spritely and light as if I caught her mid-air. 
"Right now I'm at a fitting for the Vanity Fair Oscar party." I could almost see her squirming around in her Armani dress, adjusting to the seamstress, surrounded by sewing needles. 
Years ago, my brother and I were invited to sing songs for my mom's French class at Marymount High School, because, well, he was a boy and they were all girls. It quickly became a tradition, then a lesson plan; the last time I was there, in her French IV Honors class, Charlotte sat in the second row, tall and beaming. 
"I don't know if you knew this already, but my mom is Madame Tibi, you were in her French class… we met a couple of years ago."
"Oh my god. No fucking way, HI! Look where we ended up!"
"I'm so proud of you!" I remembered seeing Charlotte in my mom's class, leaned back in the chair that was still attached to the desk, as if a person's identity, place, and purpose were one immovable entity. I was eager to get to know this young girl all over again. 
Charlotte Lawrence went straight from student to pop sensation in less than three years. Her national debut was at the Hollywood Bowl singing with the Dixie Chicks and she's been raking up the accolades ever since.  "So tell me: what happened?"
"I finished high school online, got my GED! I got offered one of my first tours, and I decided just to follow my dreams." Charlotte recalled like it was yesterday. "My parents were like, 'Yeah, we can see, it's not a hobby anymore.'"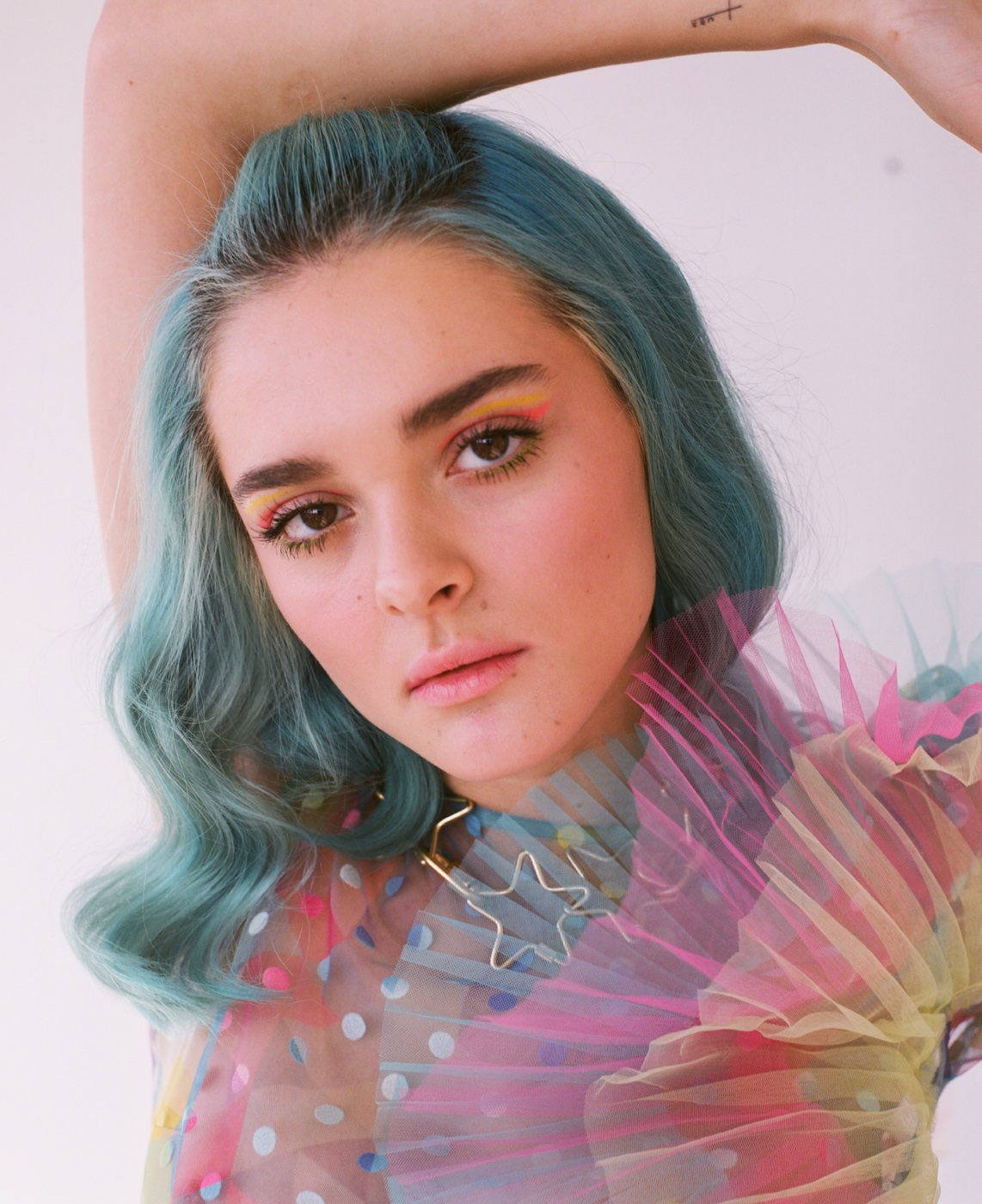 With a voice that bites like honey in coffee, a personality that shines with mystery, and an energy that explodes on stage, Charlotte's music has made its way onto every major platform you can name, garnering millions of streams. Her music is pop for the masses with a foreboding edge that awakens that sleeping giant within you that wants to be let out. Charlotte's lyrics are frank and uniquely her own and her latest hit, 'Jokes On You,' can be heard throughout the feature film 'Birds of Prey' as Harley Quinn's theme song. It's nothing short of epic. 
Charlotte started singing when she was in preschool. While in the car, her younger brothers would belt out the lyrics while Charlotte would harmonize. She says she always felt sort of different from the other kids, in that she was completely obsessed with music. 
"I found this video of myself singing Yankee doodle when I was five years old. I'm ripping and doing a bunch of runs. I just always had this immense passion for singing…it controlled my mind at all times."

Now in the studio for her first full-length album, Charlotte talked a little bit about her writing process. With a blanket and a smoothie as her studio essentials, she spends her days crafting the next tune. 
"I've found myself more recently starting with an idea more than anything. But from that I let it flow. I think with songwriting, if you want it to stay authentic, you should really dive deep into what you're feeling at that moment and what you need to say and the rest will come naturally."
Using music as therapy, Charlotte shared that she pulls from her darker moments to create art, be it visual or sonic. Although she's an extrovert, she admits that the introvert in her keeps the tough emotions on the inside. Every aspect of the music production process allows her to put the pain into her own words, and release it.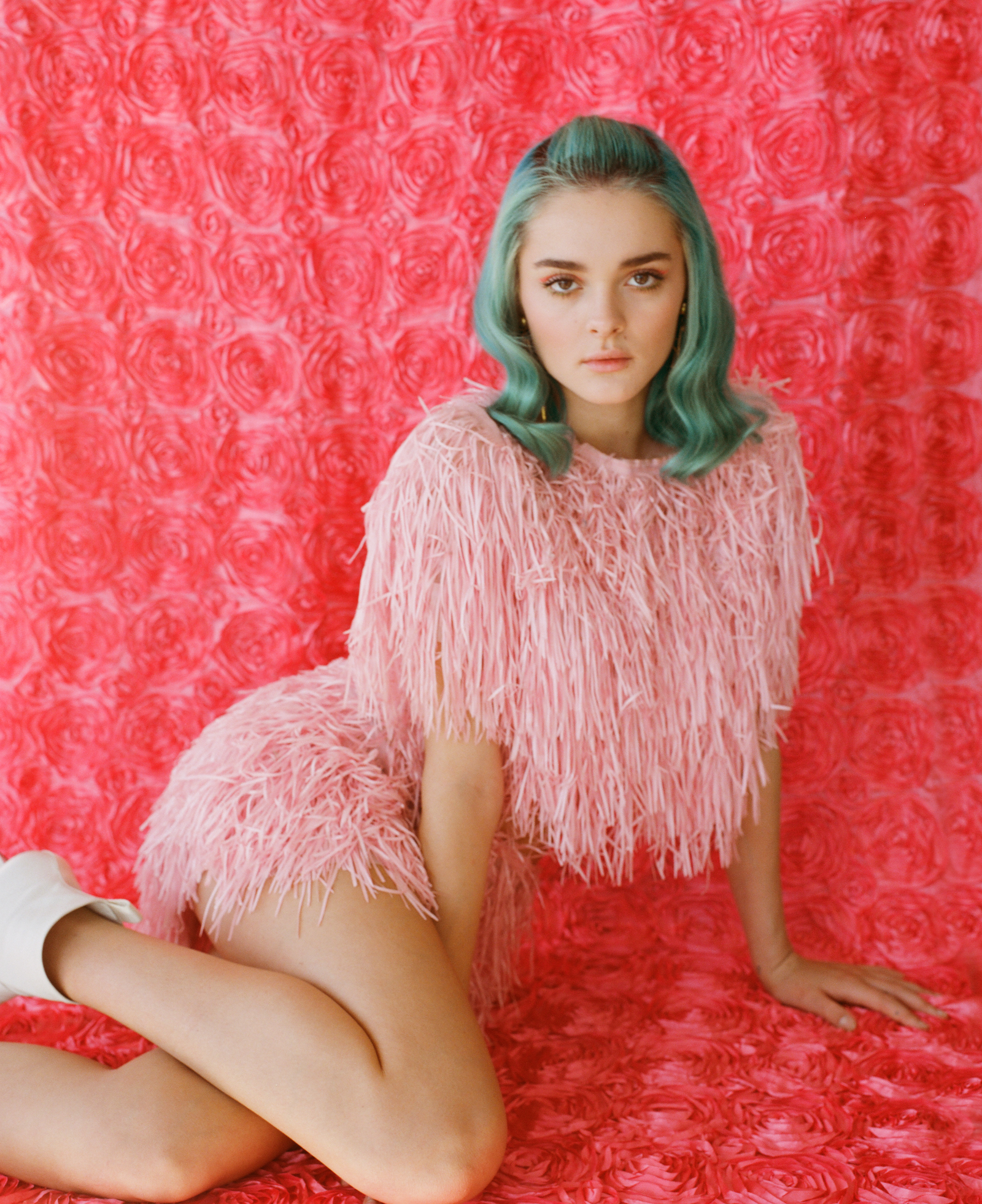 "Love that. A lot of what you write fits so well in the mainstream, but I've noticed that you take these risks in your music. Instrumentally your choices are interesting, and there's even a rock edge. Are there any genres that you think you might explore or go toward?"
"Oh, completely. You know, the only music that I listen to is either older, classic rock music or like, alternative, cool girl. I'm very much influenced by the Chili Peppers, the Beatles, and Tom Petty. I started writing and releasing stuff at an age when I didn't really know how to utilize my passion for [them]. And I'm finally at an age where I can start exploring how to put [those influences] into my music."
"Speaking of age, both of our generations have been submerged in social media. It's a poison and a blessing. How do Instagram and social media fit into your life, and how do you feel about it?"
"If I'm going to speak truthfully, I hate social media. I think that it does way more negative than positive. It is not healthy for young kids to be so addicted and obsessed with their appearance and other people's appearances. I think it's very damaging to a young person's mind. But you know, I also have to look at the positive. Without Instagram, I wouldn't be able to connect with the people that support my music. It's like I owe my career to my Instagram. You should just own yourself, love yourself and not compare yourself to fake pictures on Instagram."
"Well said. On a lighter note, you're going on tour with LAUV and Alexander 23 this summer! Do you have any pre-show rituals before you get on stage?" 
"I have to give high fives and say I love you to each of my band members no matter what."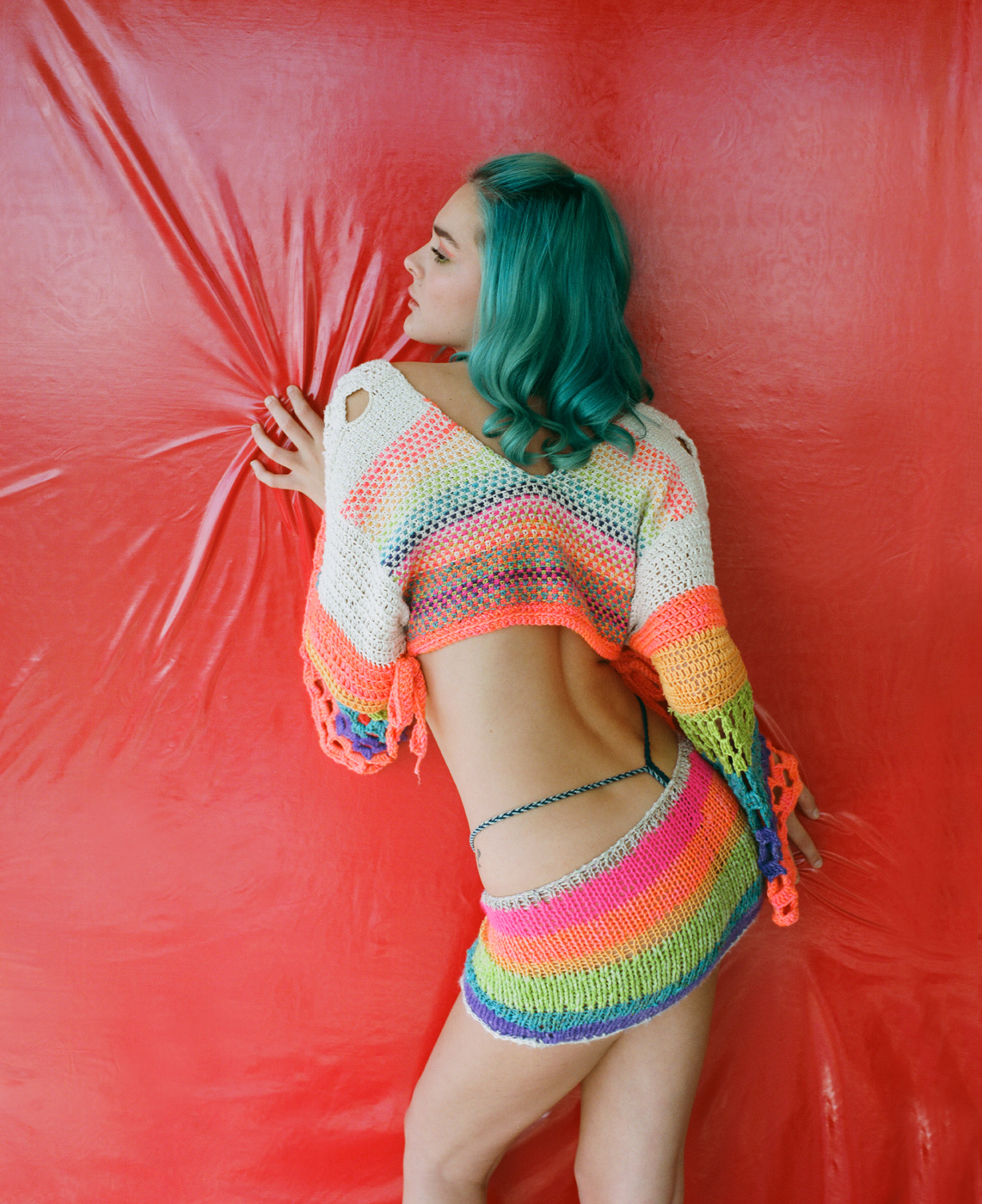 Charlotte spent her formative years as a model, walking catwalks to and from Paris. After finishing high school, she faced even more lessons on the road. Now embarking on an almost sold-out US tour, Charlotte's life has seen her blossom into a fulfilled, inspired artist and icon. 
"[Music] teaches you confidence. I was always a very nervous kid. When I started performing, 10 minutes before [a show] I was about to faint – like shaking. But when I would walk on stage with the mic in my hand, and I would look out into the crowd and it all would go away. It's a really cool feeling. If I can make somebody feel a little bit happier or a little bit connected to me for an hour, I'm doing the right thing.
With immense gratitude, Charlotte leaves this message for her fans. "It's okay to feel sad. It's okay to feel angry. It's okay to feel all these types of emotions that aren't shown on social media…I just want people to feel when they see me [perform]. It's not them and me. It's us, we experience together."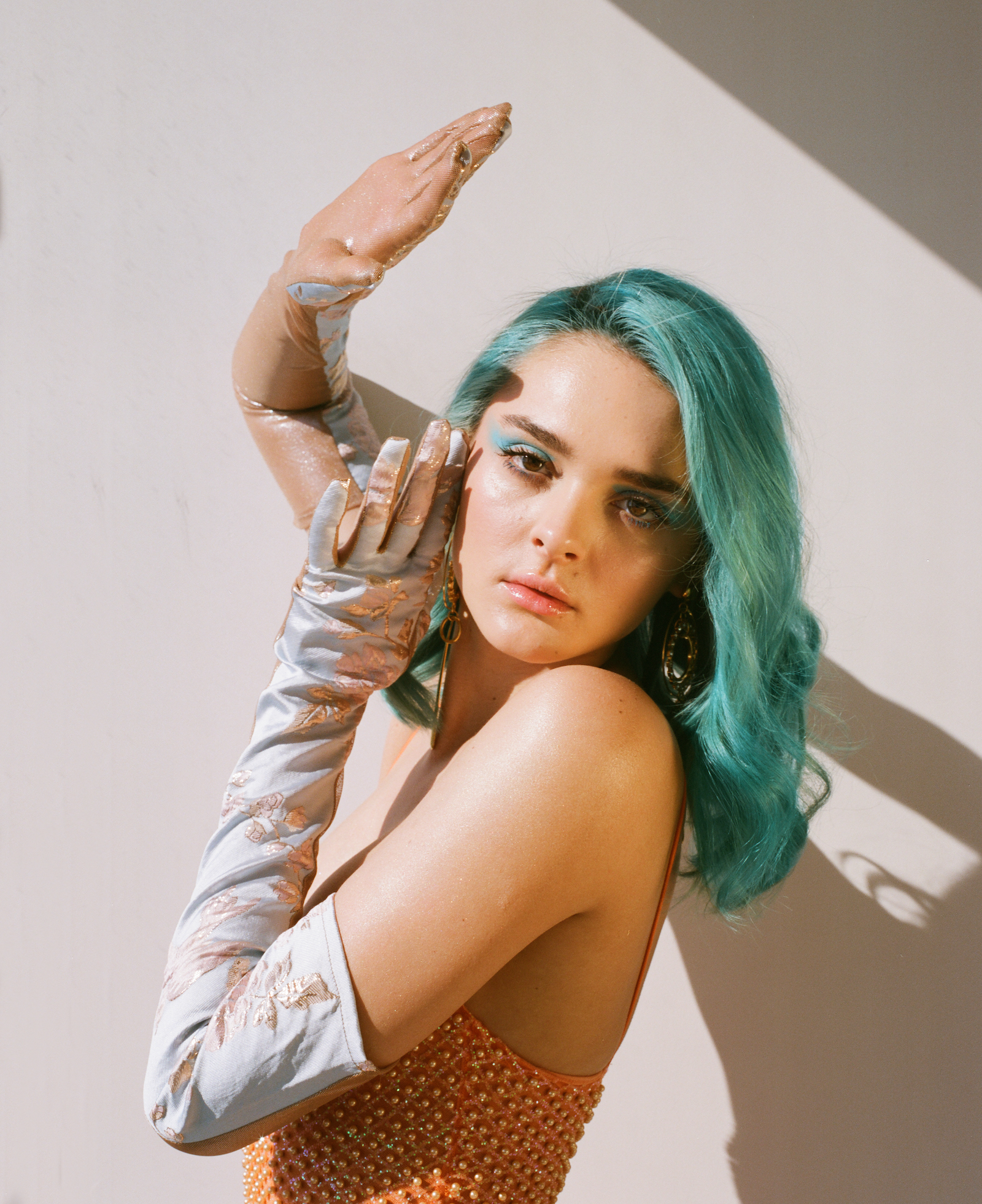 CONNECT WITH CHARLOTTE LAWRENCE
---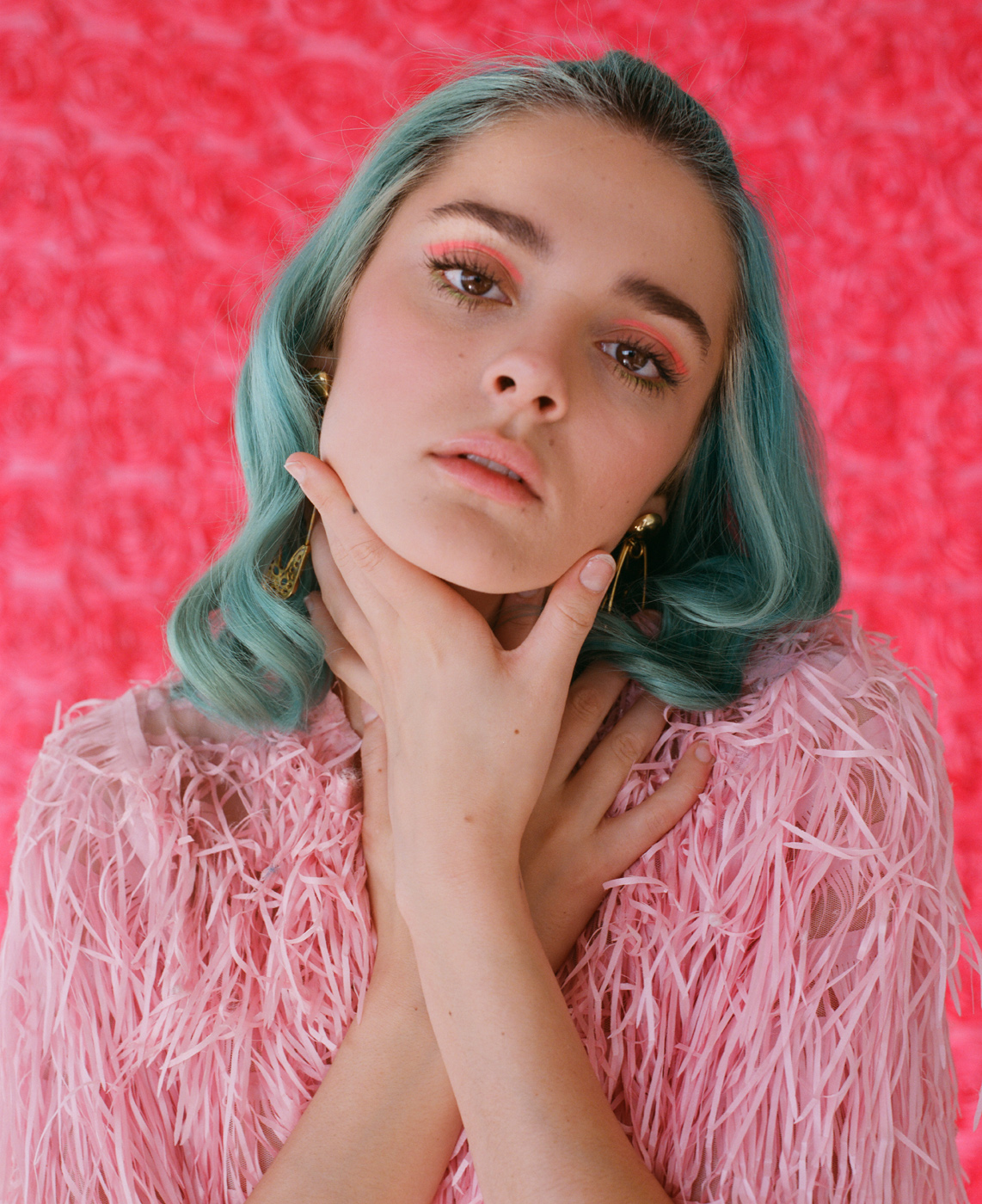 ---
photos / JASPER SOLOFF
hair / LAURA POLKO
makeup / KELSEY DEENIHAN
styling / PHIL GOMEZ
story / ARIANA TIBI