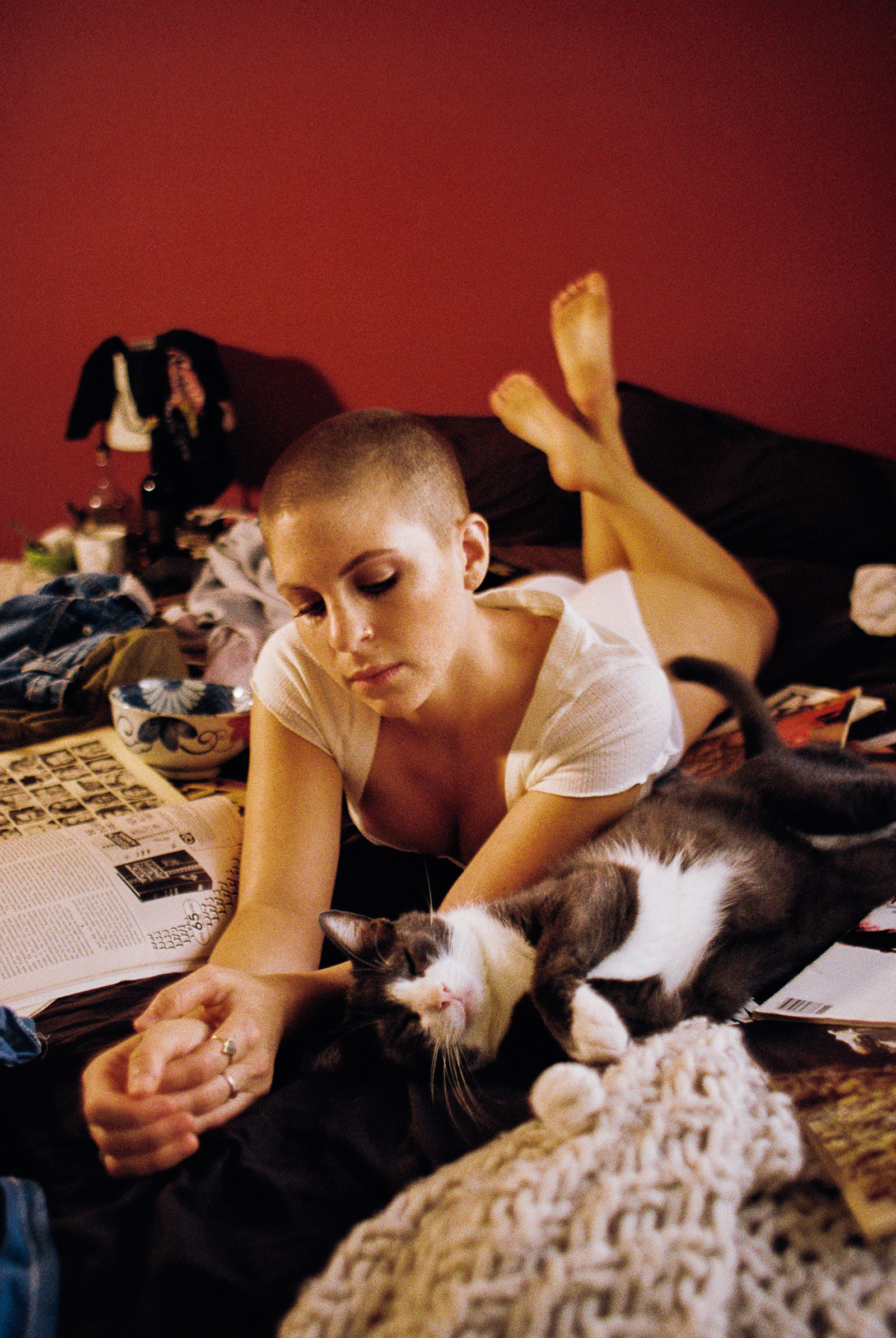 Smooth, enchanting melodies drift from the voice of Isla June – moniker of LA based artist Jenna Maranga – among a soundscape that instantly transports you to a smokey jazz lounge in the year 2045. Creating strange worlds that lock you in like a siren with the utmost skill, Maranga is a musician at heart, fusing her understanding of the craft with emotions of the heart.
There is a sound inherent to Isla June that is reminiscent of Norah Jones, bearing the classic bone structure of soul while emitting a dark, inventive playfulness. Maranga's voice is uninhibited and without manipulation; a rarity in a world of auto-tune, face-tune, and tuning out. Her transparency is refreshing in her latest single 'lovesick,' a song for love…of the toxic variety.
"It's my take on a love song, which I don't write often. Specifically, bad love." Maranga shares. "The kind that leaves you feeling isolated and lonely and desperate, like another version of yourself. It's about someone so toxically in love they become reclusive, almost agoraphobic."
The video for 'lovesick' was directed by Elle Schneider and led by an all womxn crew. Read my conversation with Isla June below to find out more about the concept behind the visuals, why it's her only love song, and where her music lives during quarantine.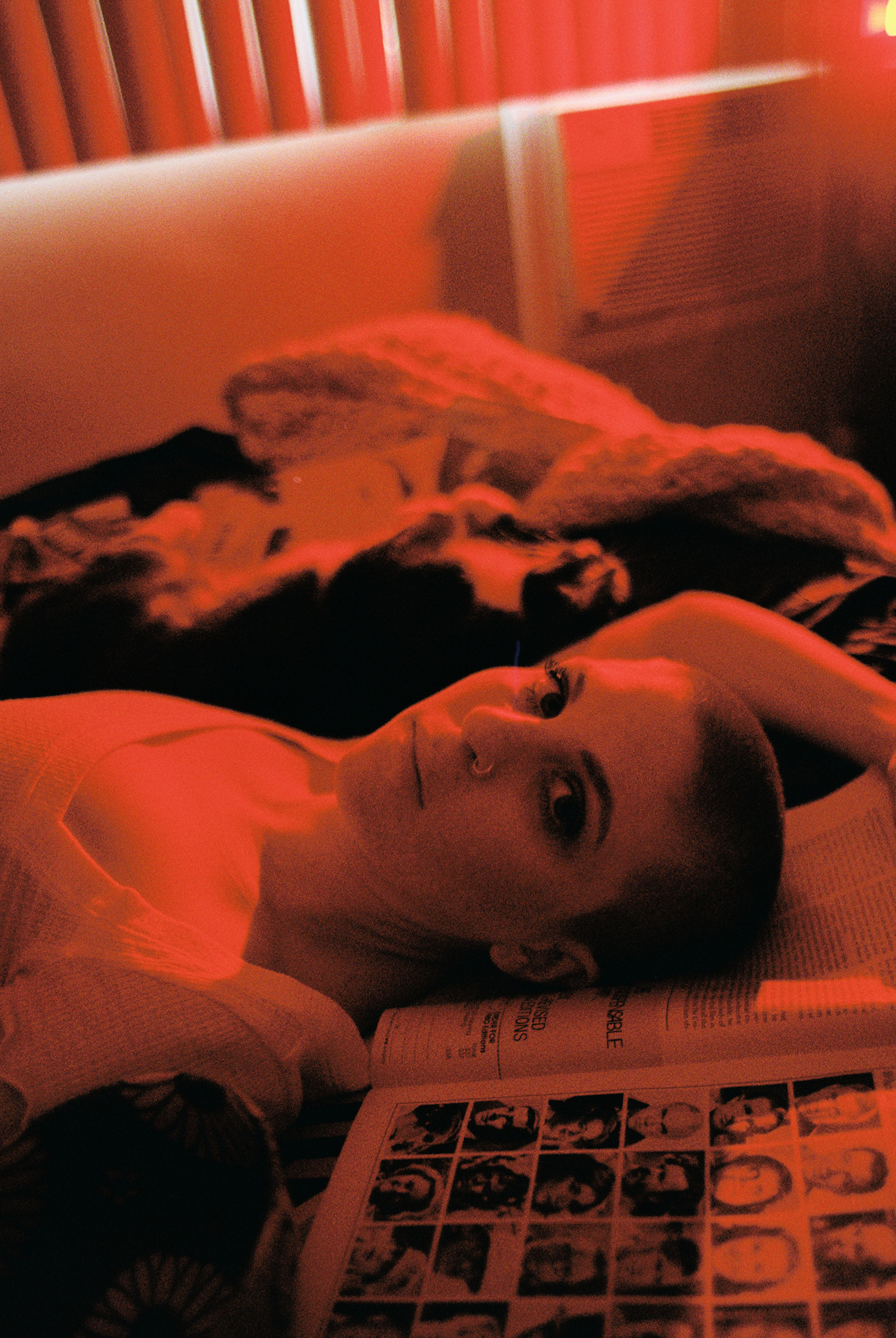 Hiii! How are you today?
Hi!! I'm having an "everything will be okay!" day today, so doing pretty well. I just made an experimental lunch of gluten free orzo salad with veggies and marinated sardines. Quarantine has given me weird cravings?? But it's god damn delish.
Where did the name, Isla June, come from?
It's totally made up. I was born in June, and when I started writing music again after a couple years of hiatus, one of the first songs I wrote was called June. It was about finding those parts of myself I lost when I wasn't doing music. So I knew I wanted that to be part of the name. Isla June just came to me. It sounded like a lovely place to be – an Island of June.
What brought you to Los Angeles? Pros & cons of living here?
Born and raised! My folks still live in the same house I grew up in. The biggest pro is being so close to them and the rest of my family. A con I think would be the comfort level I feel here. Sometimes I really crave the excitement and unknown of a new city, like when I moved to New York. Especially for staying creatively inspired. But honestly, LA has so much to offer that I just haven't experienced. I've challenged myself to discover more of my hometown. Even just taking a drive through new parts of the city that I don't often explore has been really nice during quarantine.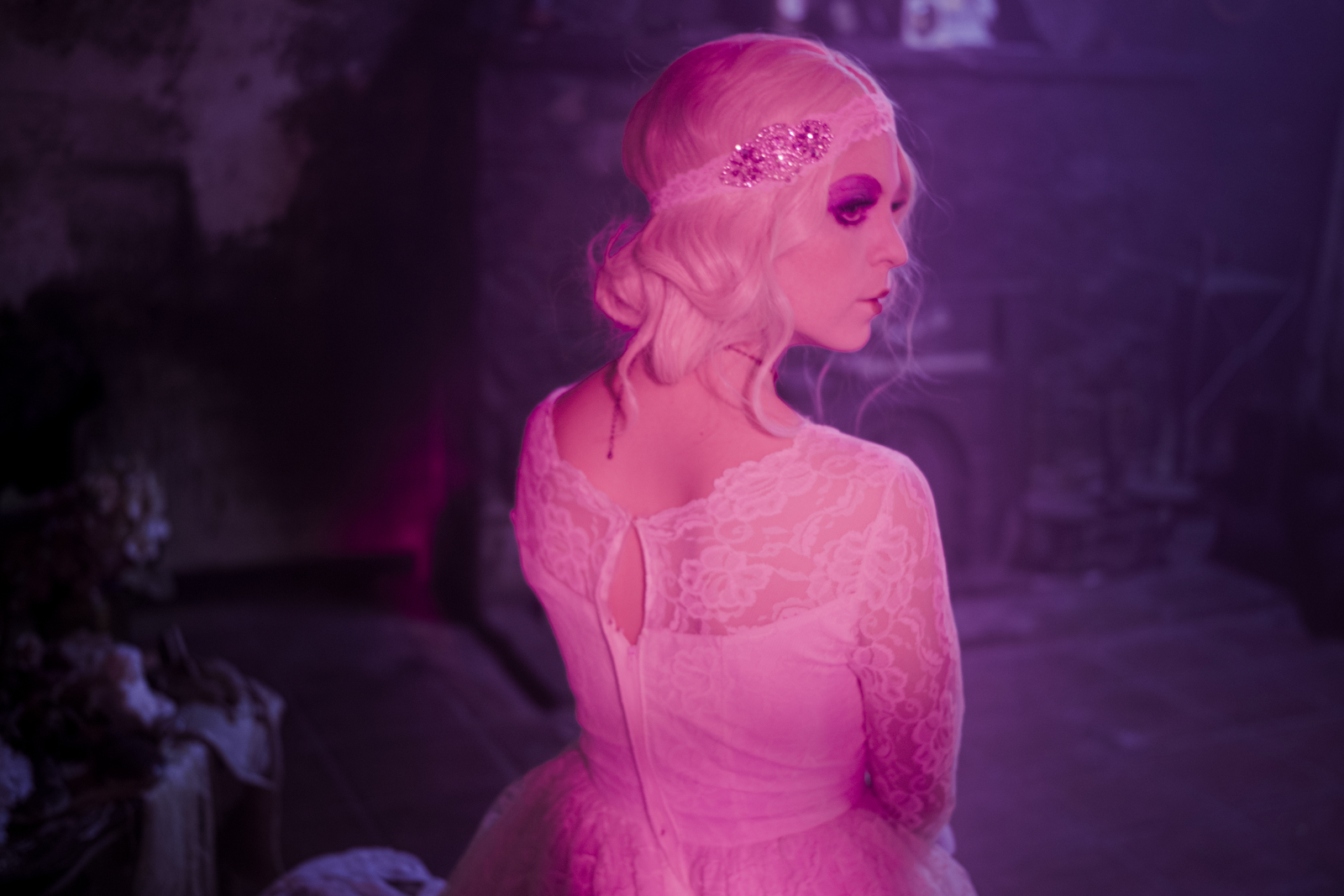 You mentioned that lovesick is one of your only love songs; what inspired it?
I decided a while ago that I wanted to challenge myself to grow as a songwriter, and stop getting stuck just writing about my own relationships. So I decided to write anything but love songs. Fun fact: lovesick started as all placeholder lyrics. But then I just got attached to the idea of it. To me it expresses a desperate and isolated type of love that I think we've all experienced. It's not autobiographical and didn't explicitly come from a place of "this happened to me," so I felt okay with just leaving my original lyrics as is and rolling with it. I've since had people reach out and tell me how much they connect with it, so I hope it's serving a purpose.
What inspired the doll house aesthetic?
All credit for this concept goes to the director, Elle Schneider. She had a vision to create this haunting world of Miss Havisham from Great Expectations meets Blade Runner, with neon lights and creepy dolls. When she approached me about the idea, I knew lovesick would be a perfect fit. She captured the essence of the song so beautifully. And we filmed it in a burned down house, during a particularly cold, rainy night. It was legit spooky!!
How has this quarantine affected you and/or your schedule? Your music?
I started off not having much energy or emotional bandwidth to write anything. I think I needed a couple weeks to process everything (as I'm sure many of us have). But now I'm getting into a rhythm with it. I've locked in my home recording setup and have been doing video conference cowrites. I miss being in the studio and I'm tracking vocals in my tiny closet, but it's actually been surprisingly fruitful.
What's next for Isla June?
Other than continuing to write and record, I'm going to use this time to release a few songs I've been holding onto. Some of them are more "Isla June" sounding than others, but I'm kind of down with that. Just going to experiment and throw some gluten free spaghetti at the wall and see what sticks. Why not?
What's next for Jenna Maranga?
My most immediate future will consist of copious dog snuggles on the couch.
CONNECT WITH ISLA JUNE 
INSTAGRAM // WEBSITE // SPOTIFY
photos / Natasha Ribeiro-Austrich
story / Ariana Tibi