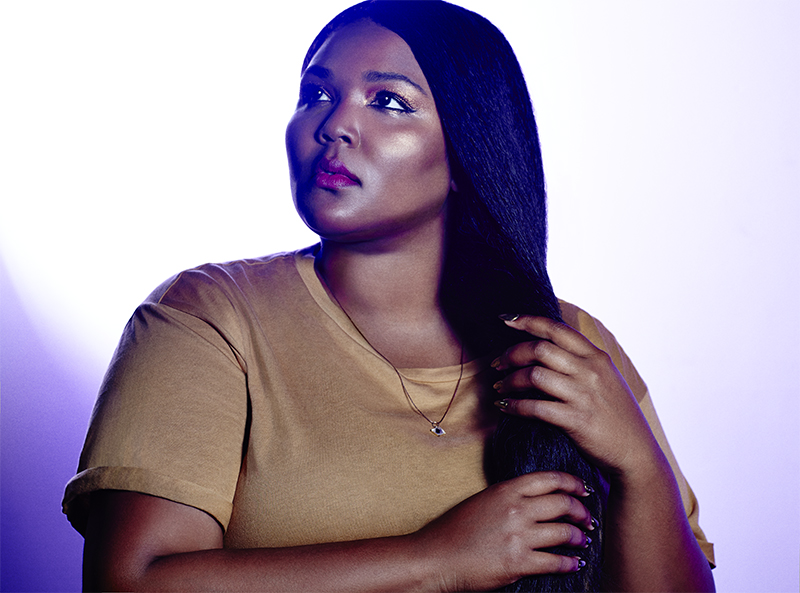 photos / Maeghan Donohue
hair & makeup / Tommy Napoli
retouching / Johnny Pils
story / Camile Sardina
Indie hip-hop artist Lizzo is a feel-good queen who wears her fierce talent like a luxurious (faux) fur stole. A multitalented force, she raps, she sings, and she even hosts red carpets and television shows. At the 2016 MTV Video Music Awards Pre-Show, you may have seen her (in a gorgeous green gown, no less) hyping up the carpet thanks to her infectious energy and upbeat interviews with artists like Desiigner, Zara Larrson and Tinashe.
Or, if you're a Broad City fanatic, you've probably already felt the grooves of Lizzo—if you can remember Ilana and Abbi's bathroom montage that opened Season 3, Episode 1, the rap diva's contagious dance-pop track "Let Em Say," featuring Caroline Smith, was the scene's comfort food in sonic form: "And I love it, I love it / Baby hey, you should too!"
Truly, there is much to be said about the multi-layered Lizzo, from her spotlight-stealing style to her diverse fanbase to the fresh new projects she has lined up, both in music and television. So, we'll let her tell you for herself…



You're hosting MTV's new show, Wonderland. Would you describe the show to be like TRL? How are you preparing for it?
It's a live music show, but it's different than TRL. It's like watching a live stream of a festival with hosts. Every week we do research about our guests and we sit with writers and walk through what the best and worst thing that could happen is, and we facilitate the party each week. As the ball rolls, it's less work and more about having a good time.
In October, you released your EP, Coconut Oil. What's the meaning behind it?
The entire album hasn't come out yet, so we decided to put out a little sample platter. But all my albums have these themes of self-exploration and self-love, and that's what I was going through with Coconut Oil. I was taking care of myself and I did healthy things like using coconut oil. And I wanted to connect to women of color more too, so coconut oil was a perfect metaphor for the project.
Ironically, I read that your audience is largely white, but that you're trying to reach more black women.
Yeah, I'm making music about being a big black woman and those are the people I'm making the music for, because they're myself, but I love when my music speaks to people who don't look like me. I'm extremely appreciative and kind of blown away by the reach these songs are having. I'm blessed to be able to sing even in front of one person.
And who, or what, are some of your musical influences?
I'm influenced a lot by gospel music. Worship is the first song I wrote for this project and I remember being like, whoa, where is this coming from? I'm rapping less and singing more so I wanted to explore that. You can hear it on songs like Coconut Oil and Scuse Me, where it gets a bit religious in there.
I'm obsessed with your style! Where does your fashion inspiration come from?
That's all in the hands of Quinn Wilson. She's my style dog. She evolved into my creative director. Diana Ross is a huge influence on Quinn and therefore a huge influence on me. She was the epitome of really glam and natural, but also really clean and not overdone. We're going for Afro-centric retro. I also discovered a well of curvy bloggers, and finding a community like that is inspirational. I was used to seeing girls in size 0. Seeing women like Ashley Graham has been really exciting, and to see high fashion on a body that looks like me.
No matter the fan, what do you want listeners to take away from your music?
I want them to feel good! I want them to feel as good as I feel when I'm creating. We're going to do everything in our power to make sure that happens.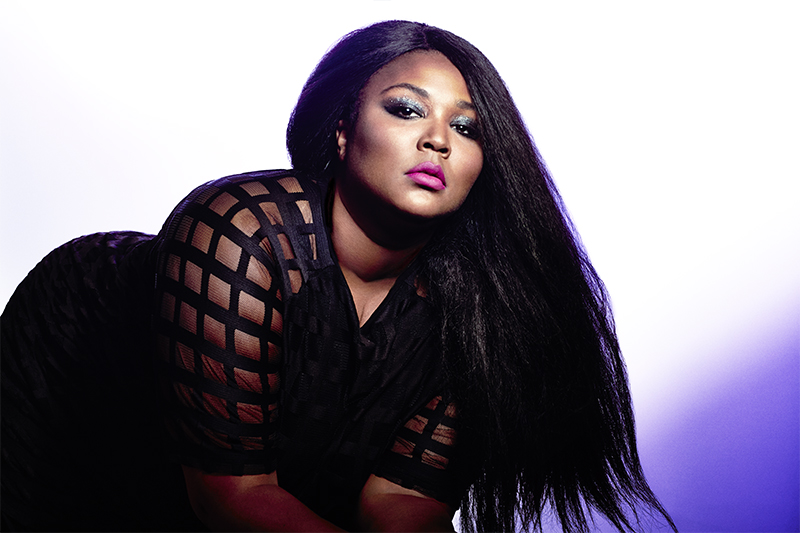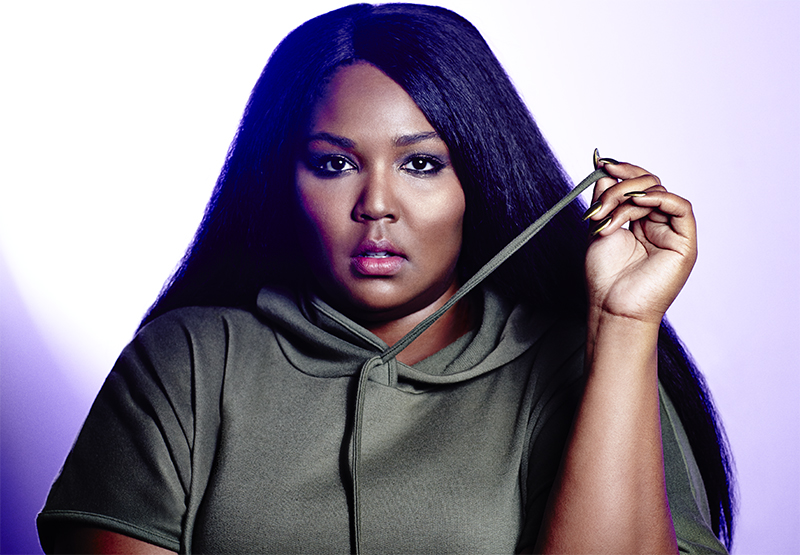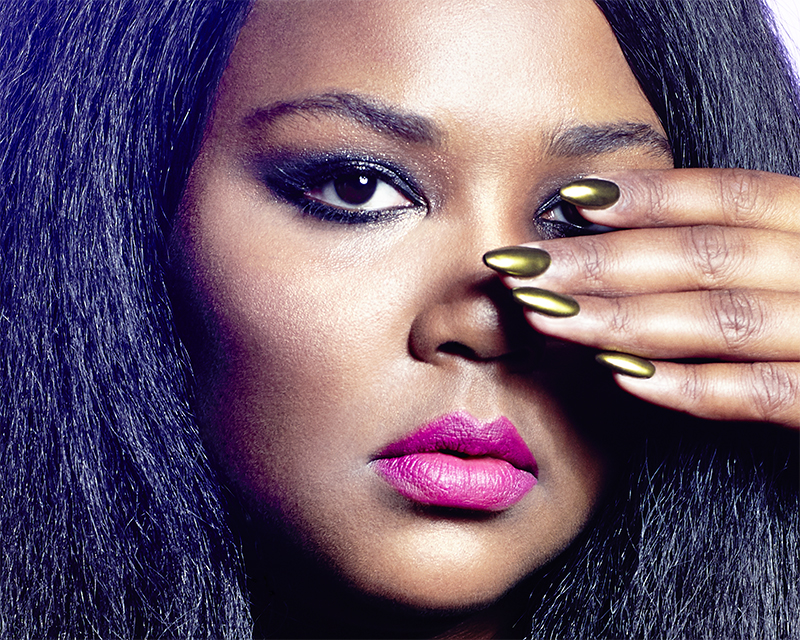 SEE MORE LIZZO IN LADYGUNN'S #14 POWER TRIPPIN' ISSUE !