RELIVE OUTSIDE LANDS 2023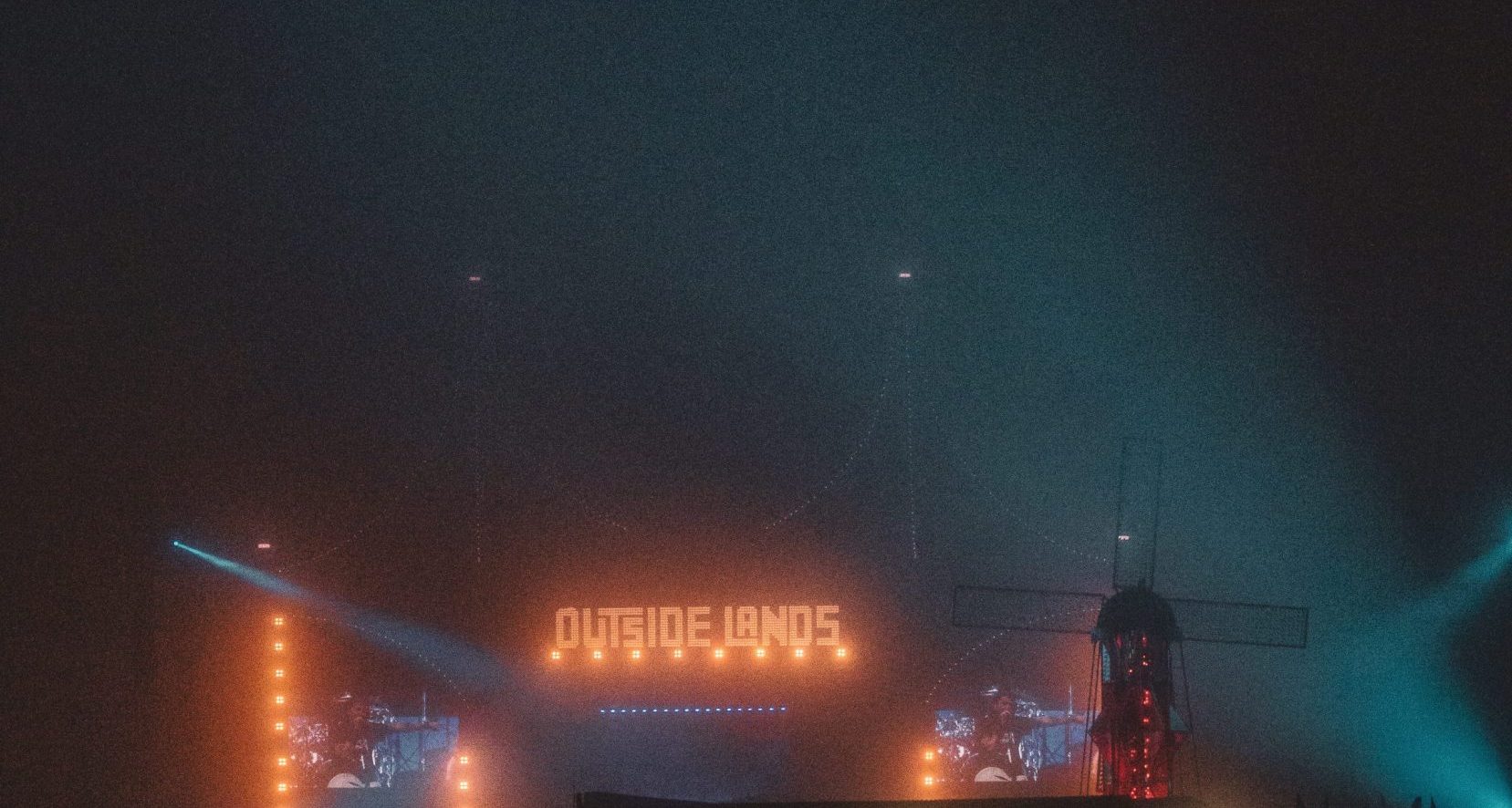 Outside Lands 2023 was a jam packed weekend full of great music, great food, and great people. Travel with LADYGUNN through the festival as we munch on some delicious food, listen to and meet up with some brilliant artists and most importantly have fun! We cannot wait for you to see what our weekend looked like. Interested in Outside Lands Day One or Outside Lands Day Two content (CLICK THE LINK).
UPSAHL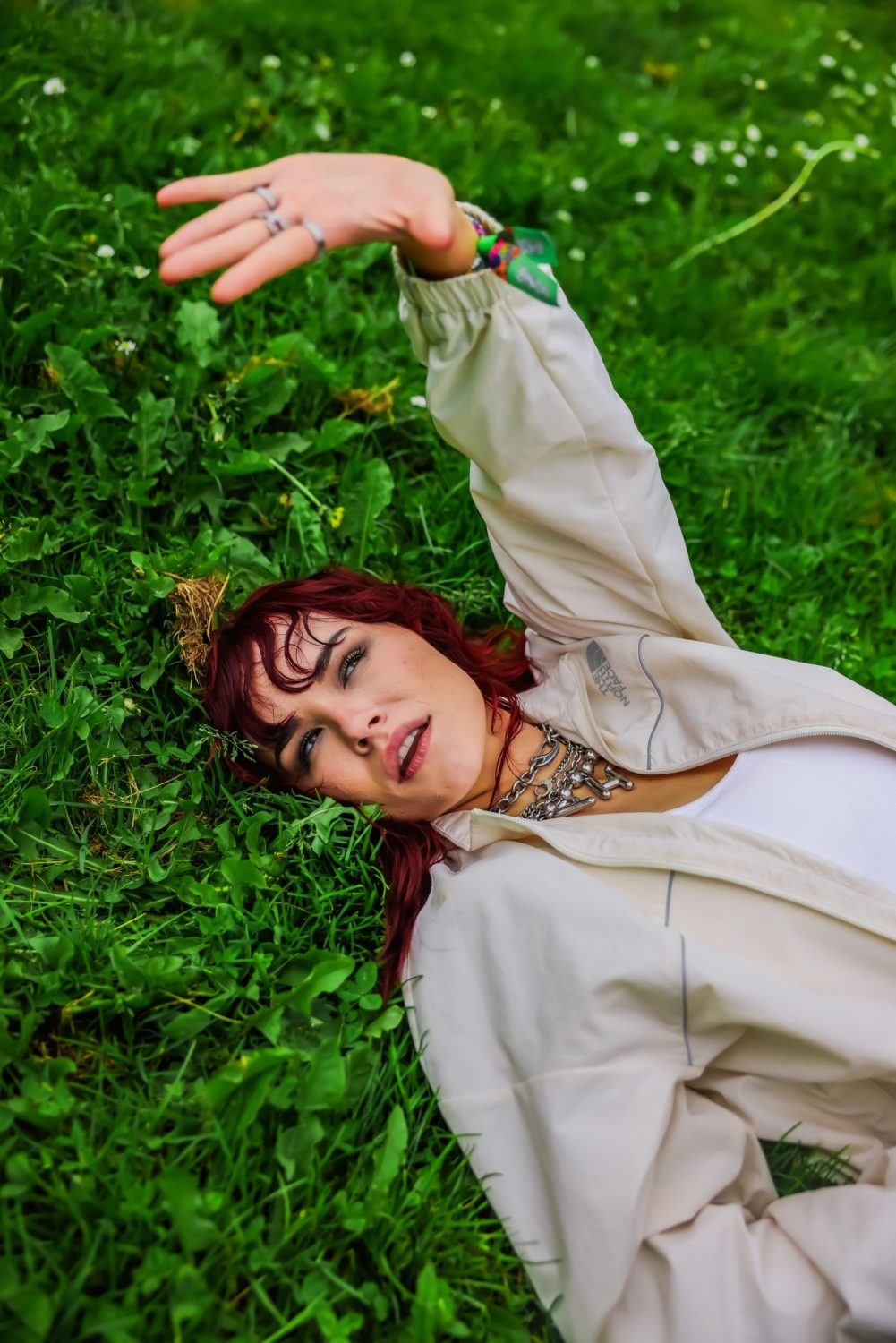 We had the chance to meet up with UPSAHL and take some awesome portraits! For those who do not know UPSAHL, born Taylor Upsahl, is a rising star in the music industry known for her fresh and unapologetic approach to pop music. Hailing from Phoenix, Arizona, she burst onto the scene with her catchy singles and distinctive sound. With a unique blend of pop, rock, and alternative influences, UPSAHL's music is both relatable and empowering, tackling themes of self-discovery and modern life. Her honest and witty songwriting, coupled with a charismatic stage presence, has garnered her a dedicated fan base. As she continues to evolve as an artist, UPSAHL is undoubtedly one to watch for those seeking innovative and authentic pop music. She just released V3 her new project THE PHX TAPES (listen here).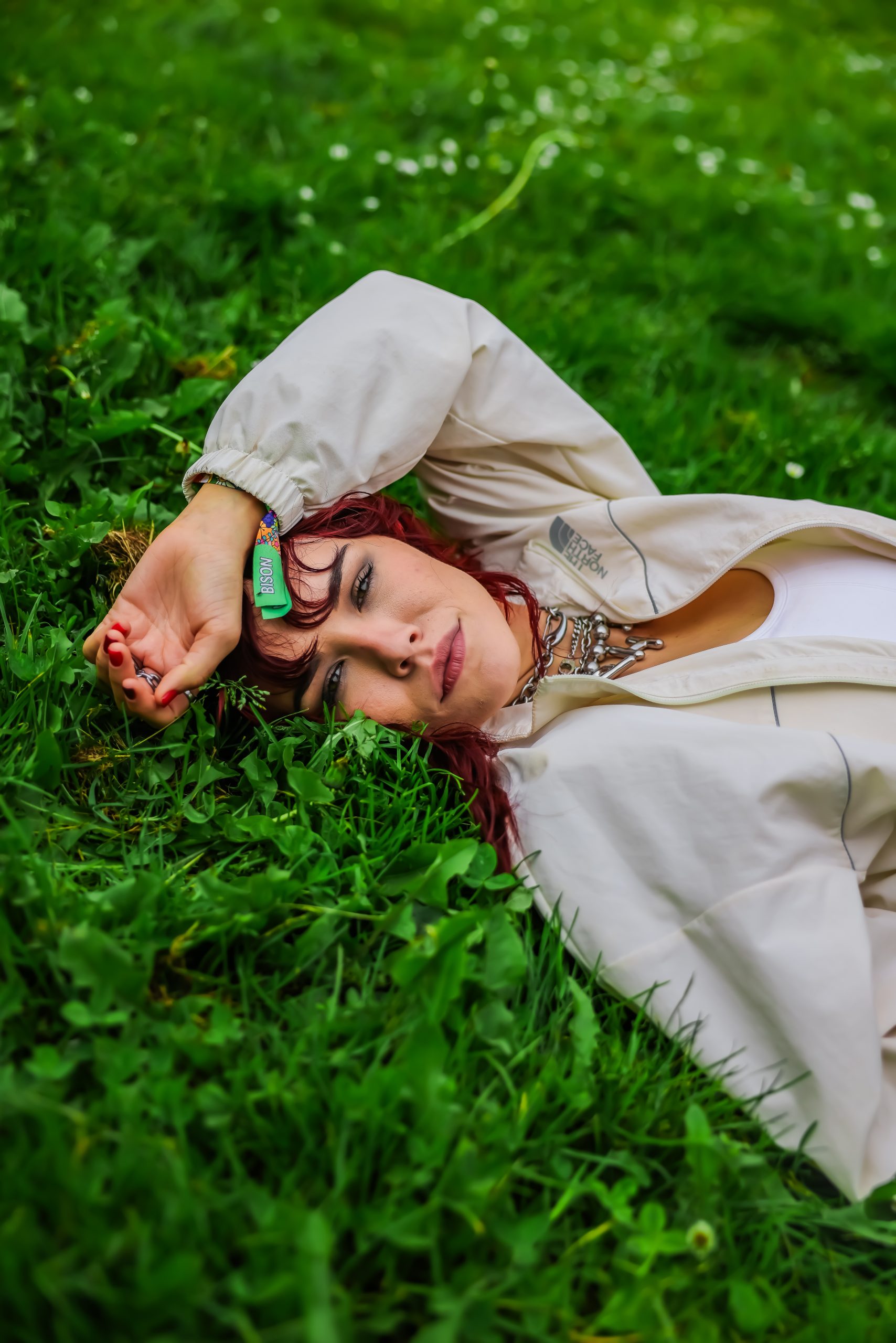 Of course we had to catch her awesome set and want to share with you some super cool pictures from that.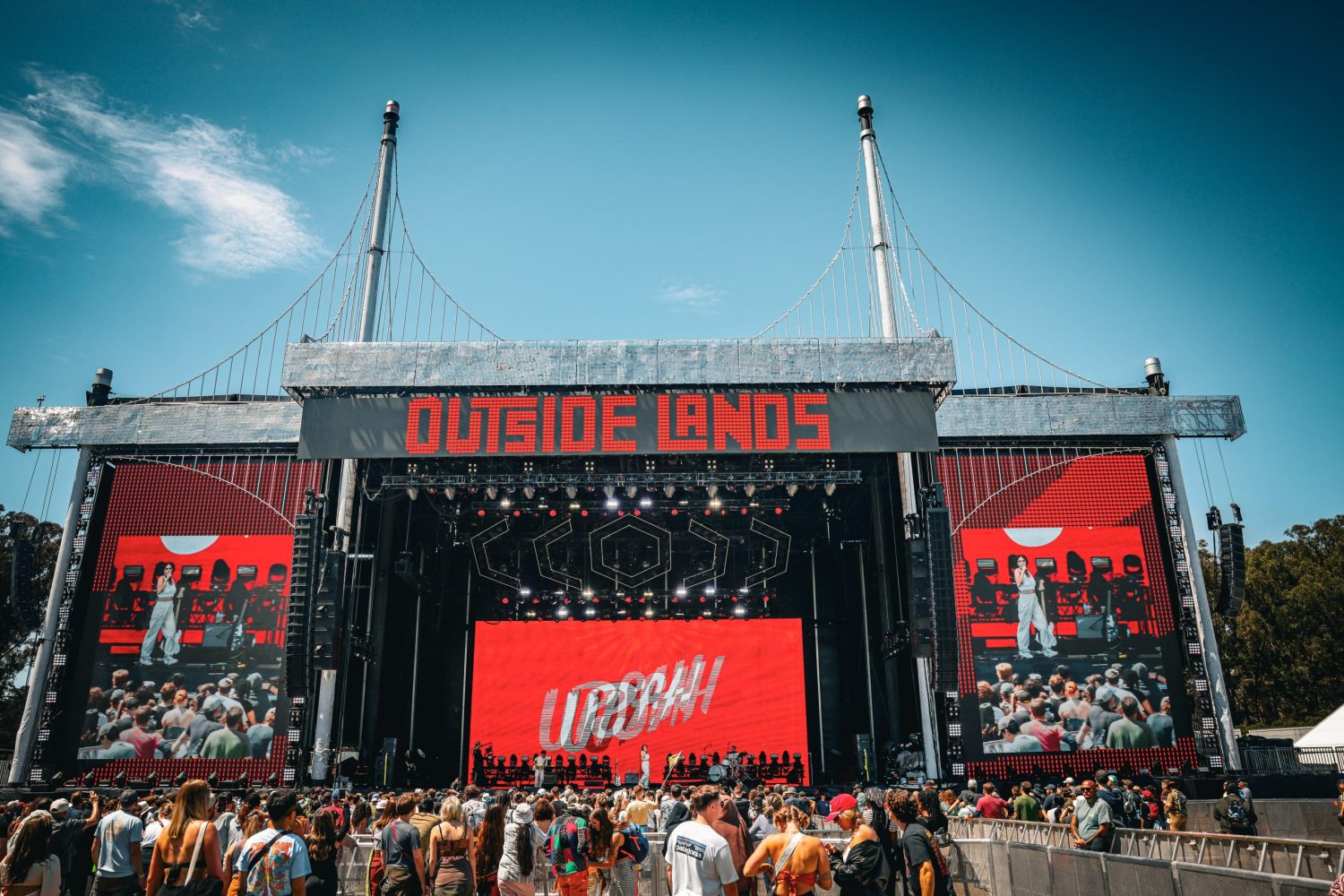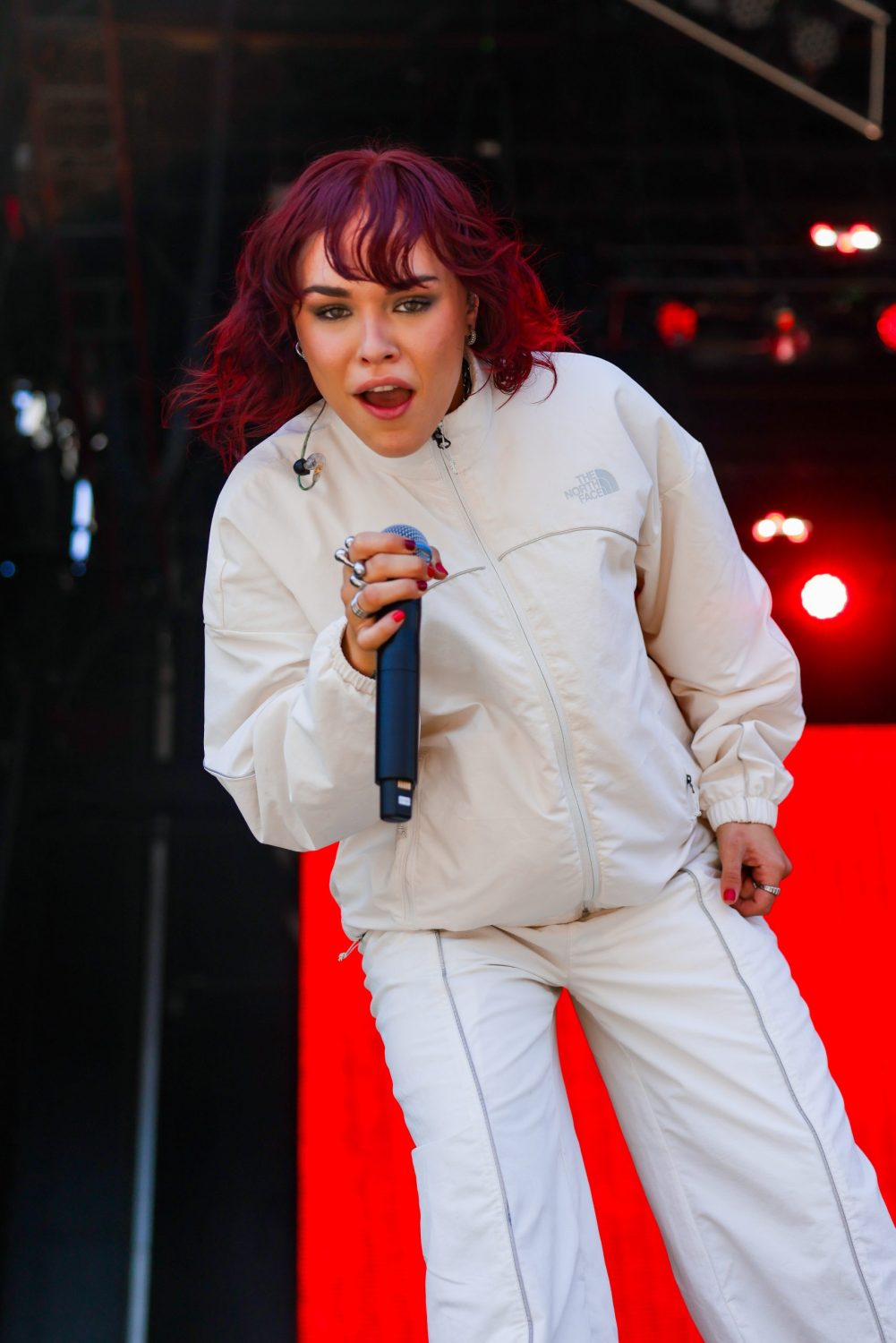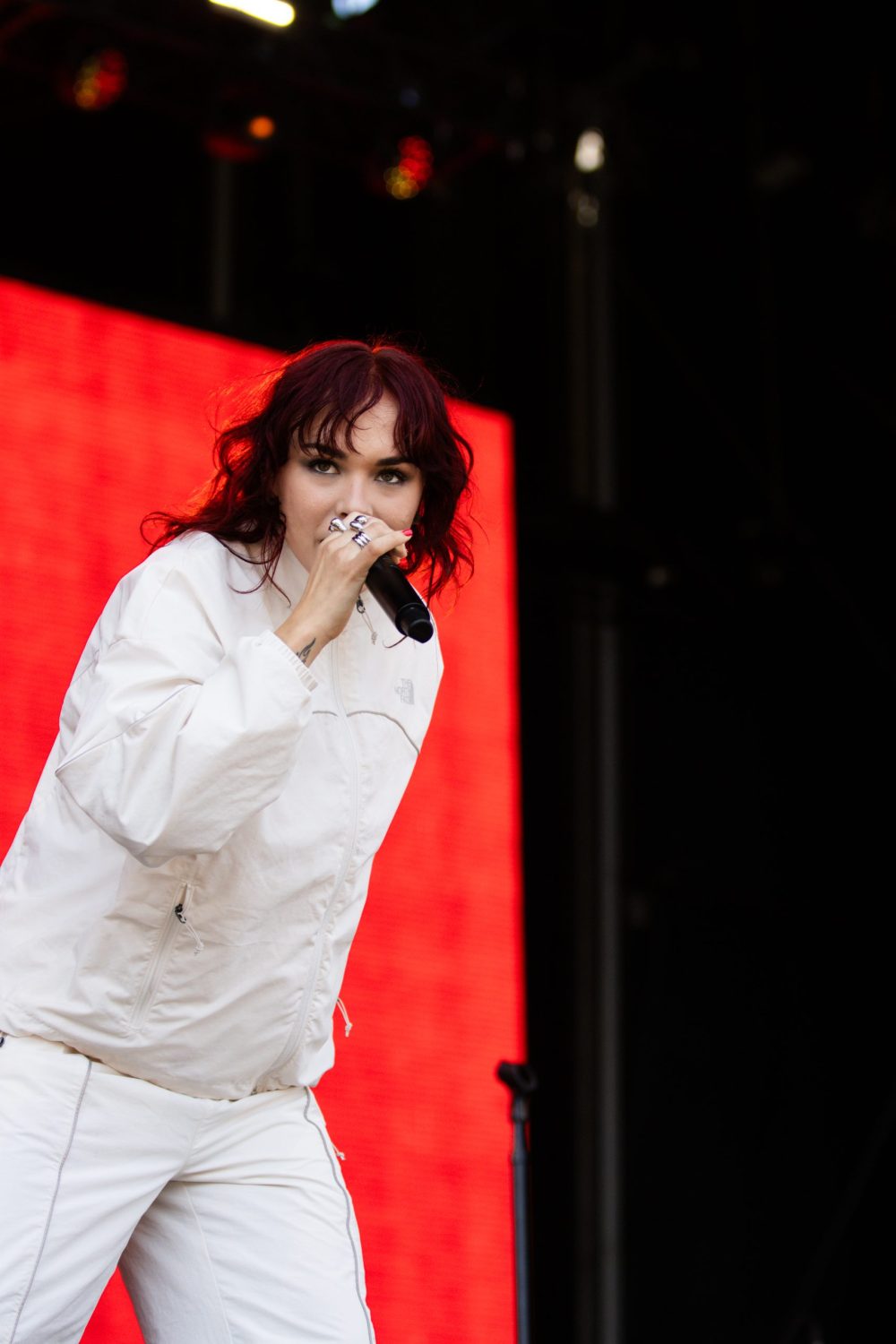 The Jungle Giants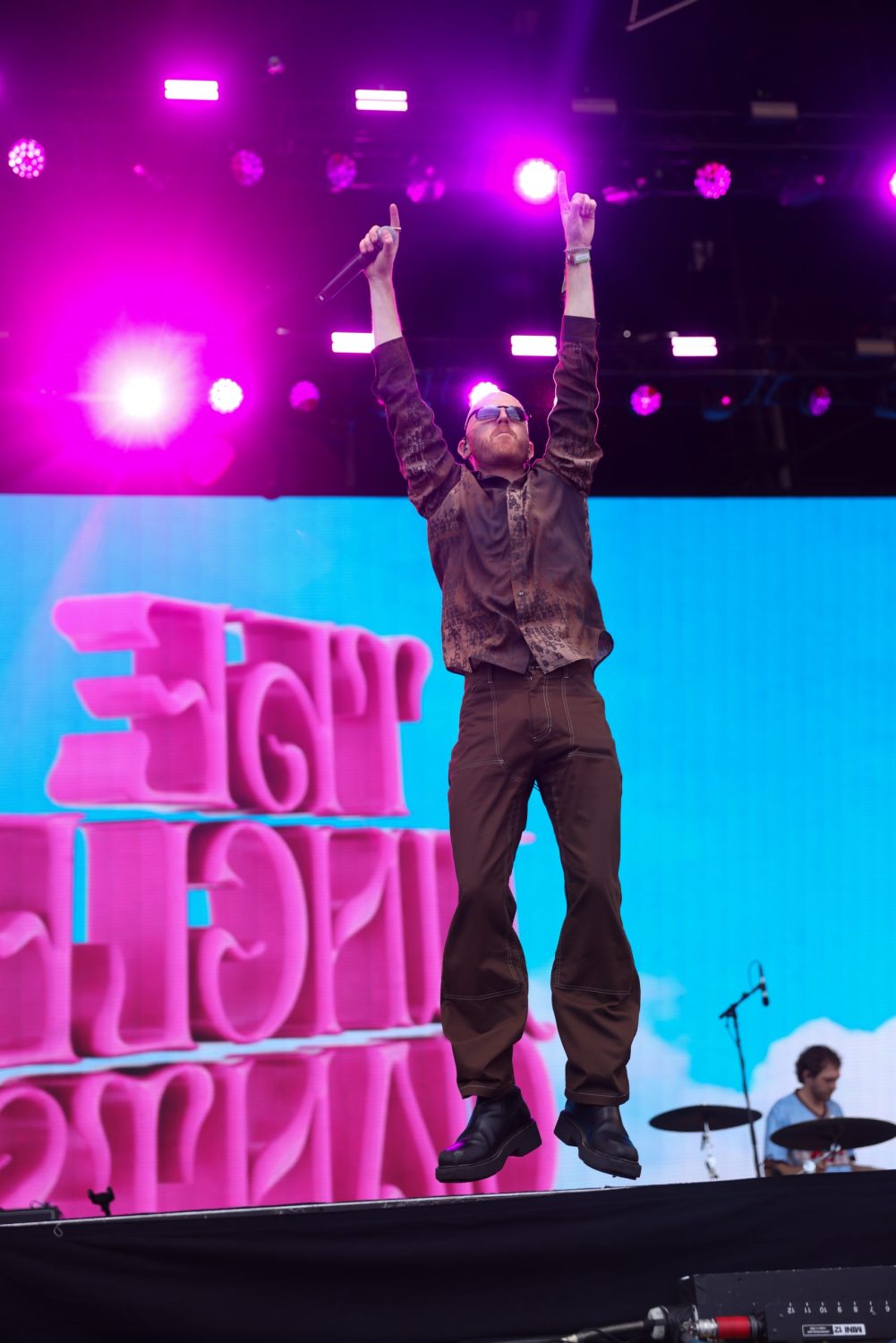 We actually met up with The Jungle Giants @ Bleached 2023. The Jungle Giants are an indie-pop band hailing from Brisbane, Australia, known for their infectious melodies and energetic performances. Since their inception, they have become a staple in the Australian music scene, captivating audiences with their unique blend of catchy hooks and indie sensibilities. With a string of critically acclaimed albums and singles under their belt, The Jungle Giants have solidified their position as one of Australia's most exciting and innovative musical acts, consistently pushing boundaries and delighting fans with their vibrant sound.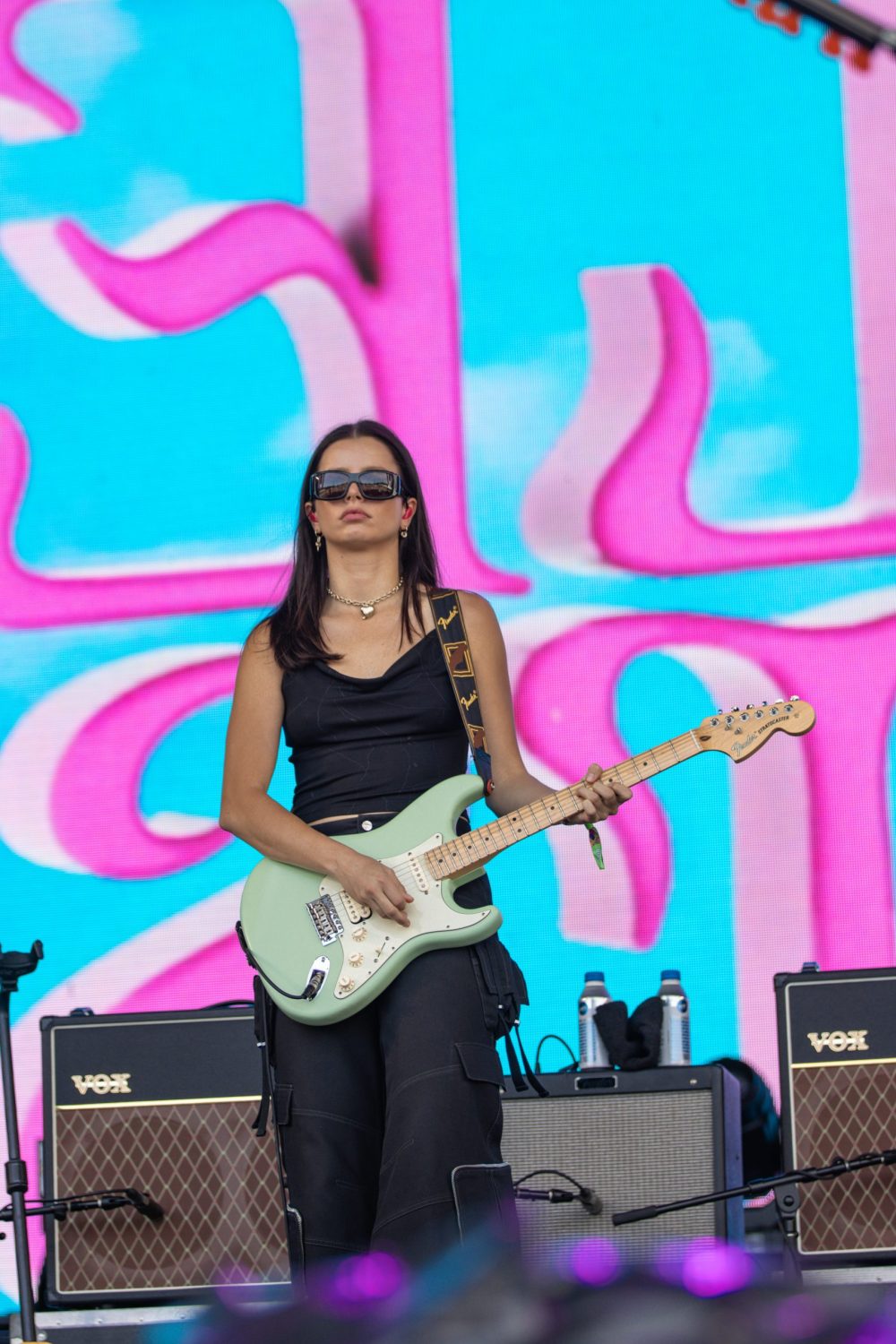 Holly Humberstone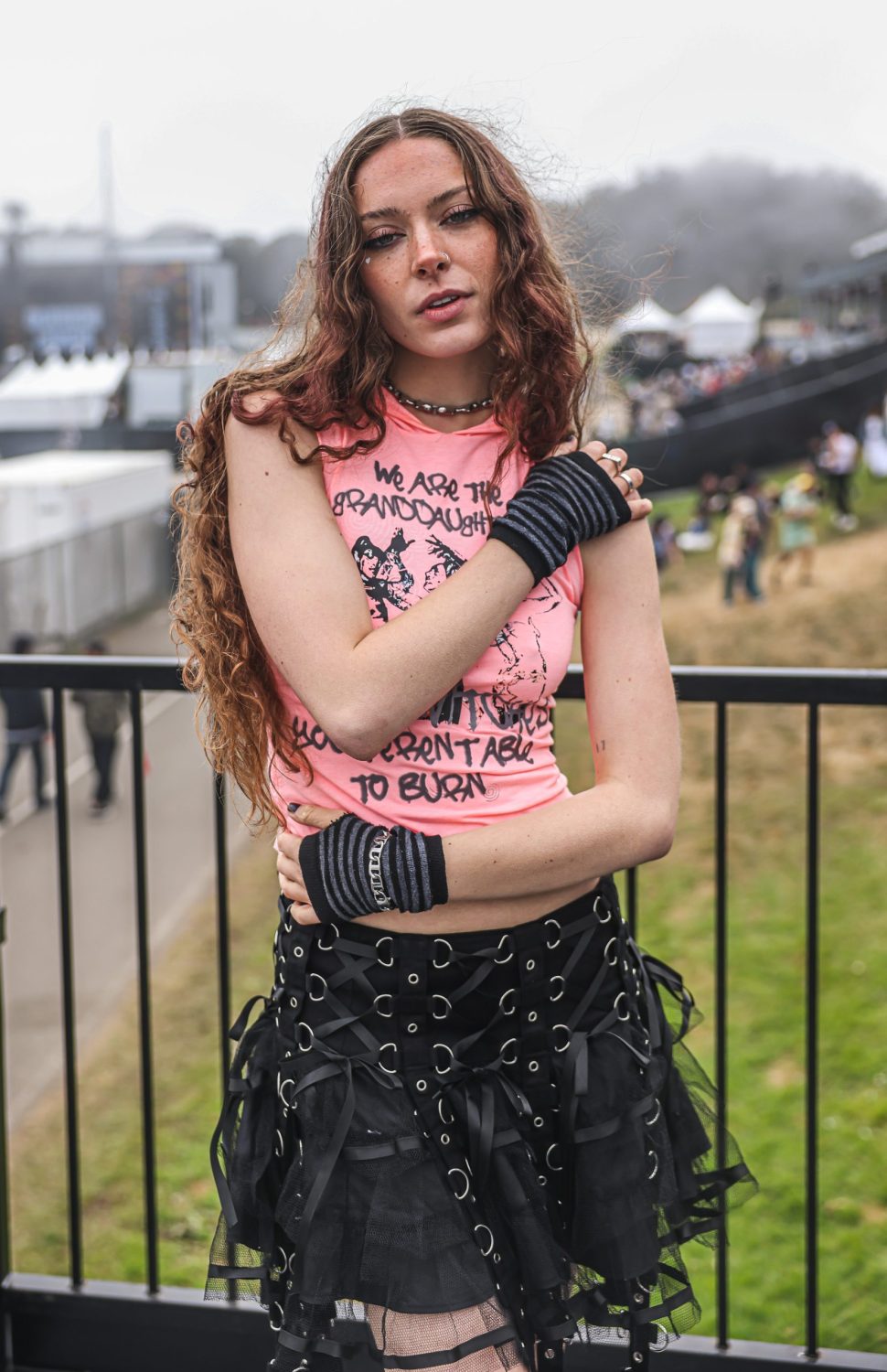 We also had the opportunity to meet up with Holly Humberstone after her set. For those who do not know Holly Humberstone, she is a British indie-pop sensation, and has been making waves in the music industry with her hauntingly beautiful melodies and poignant lyrics. Hailing from Grantham, England, this rising star's music resonates with a depth and emotional authenticity that transcends her young age. With a mesmerizing voice and a knack for crafting songs that tug at the heartstrings, Humberstone has quickly garnered a dedicated fan base. Her debut EP "Falling Asleep at the Wheel" showcased her talent for storytelling and garnered critical acclaim, setting the stage for what promises to be an exciting career in the world of music. Keep an eye on Holly Humberstone as she continues to enchant listeners and carve her own unique path in the industry.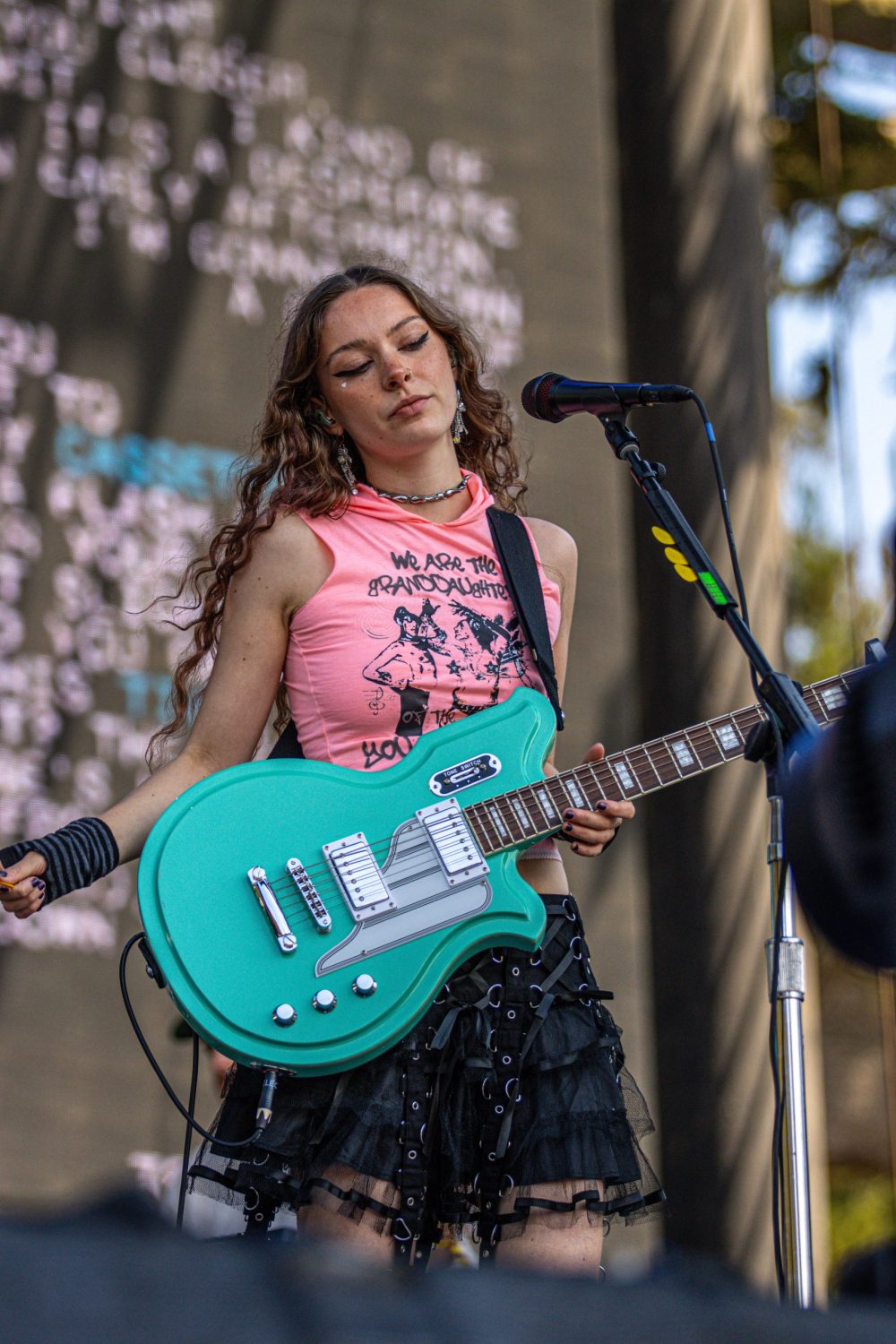 ISOxo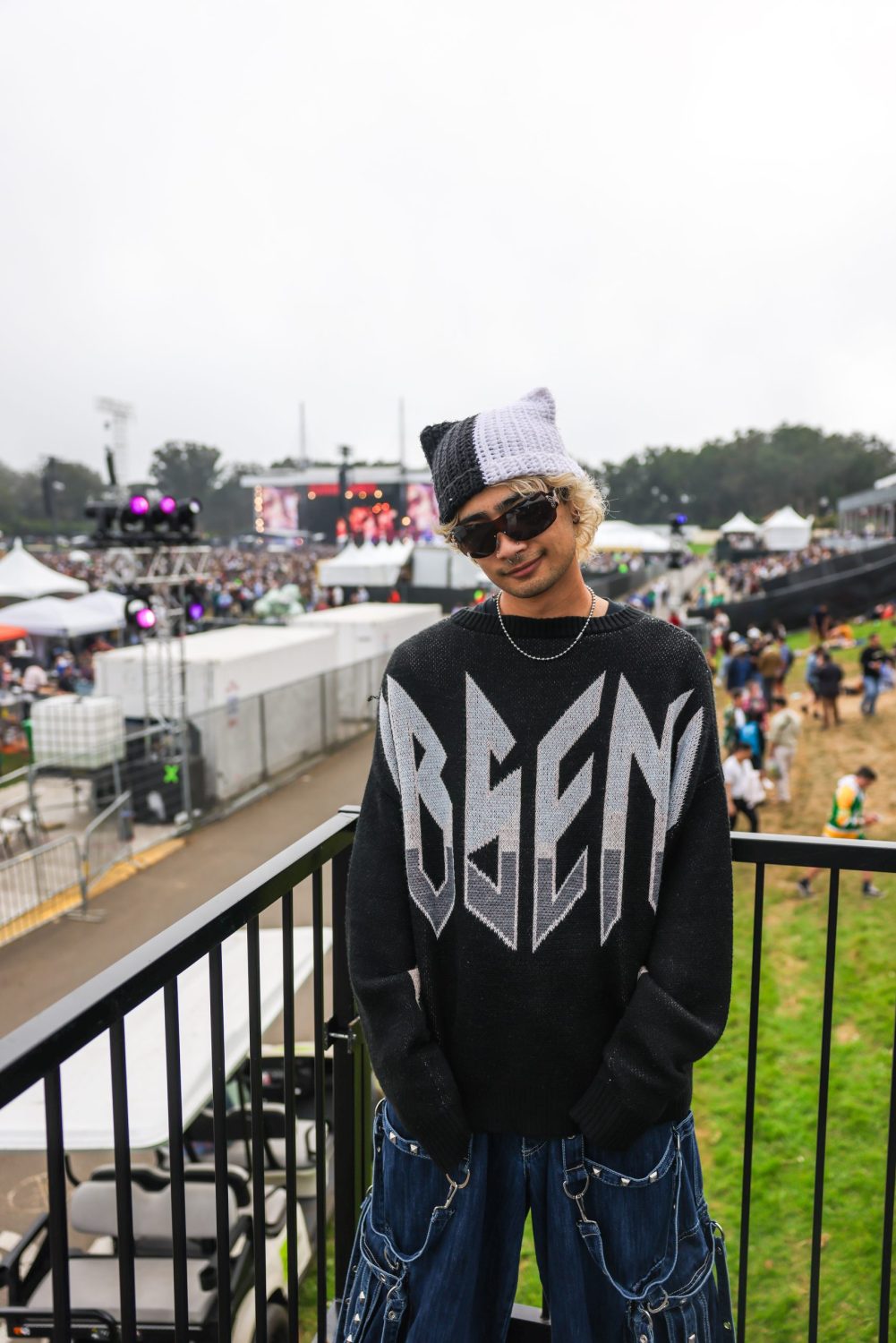 ISOxo is nothing short of an artistic dynamo, a sonic visionary who constantly pushes the boundaries of music. With a penchant for crafting mind-bending beats and genre-defying soundscapes, ISOxo's artistry is a mesmerizing journey into uncharted territory. His ability to blend elements from various genres seamlessly is a testament to his innovation and skill. As an artist, ISOxo is a true maverick, reshaping the landscape of electronic music and leaving audiences awe-inspired with each auditory adventure he embarks upon.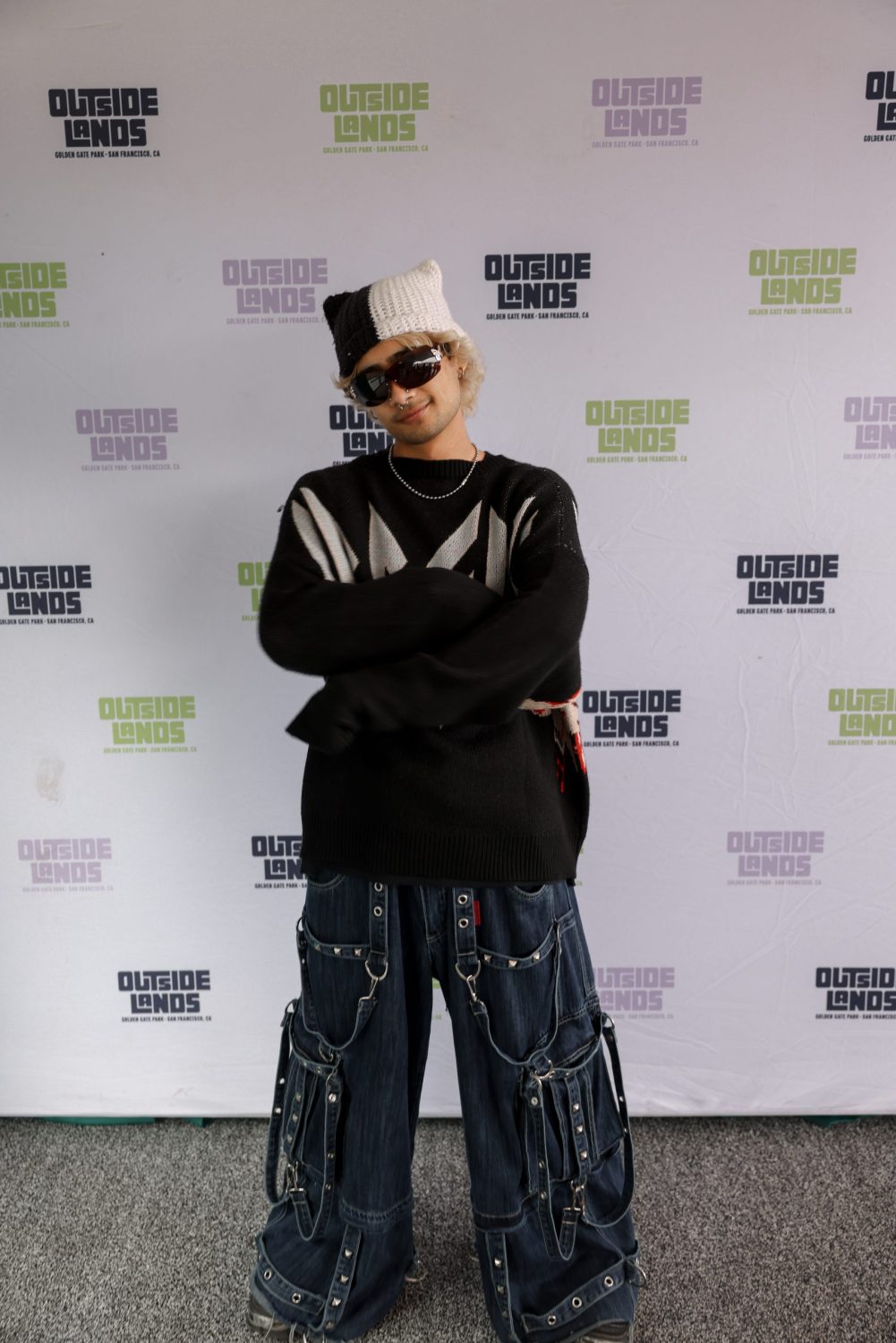 Megan Thee Stallion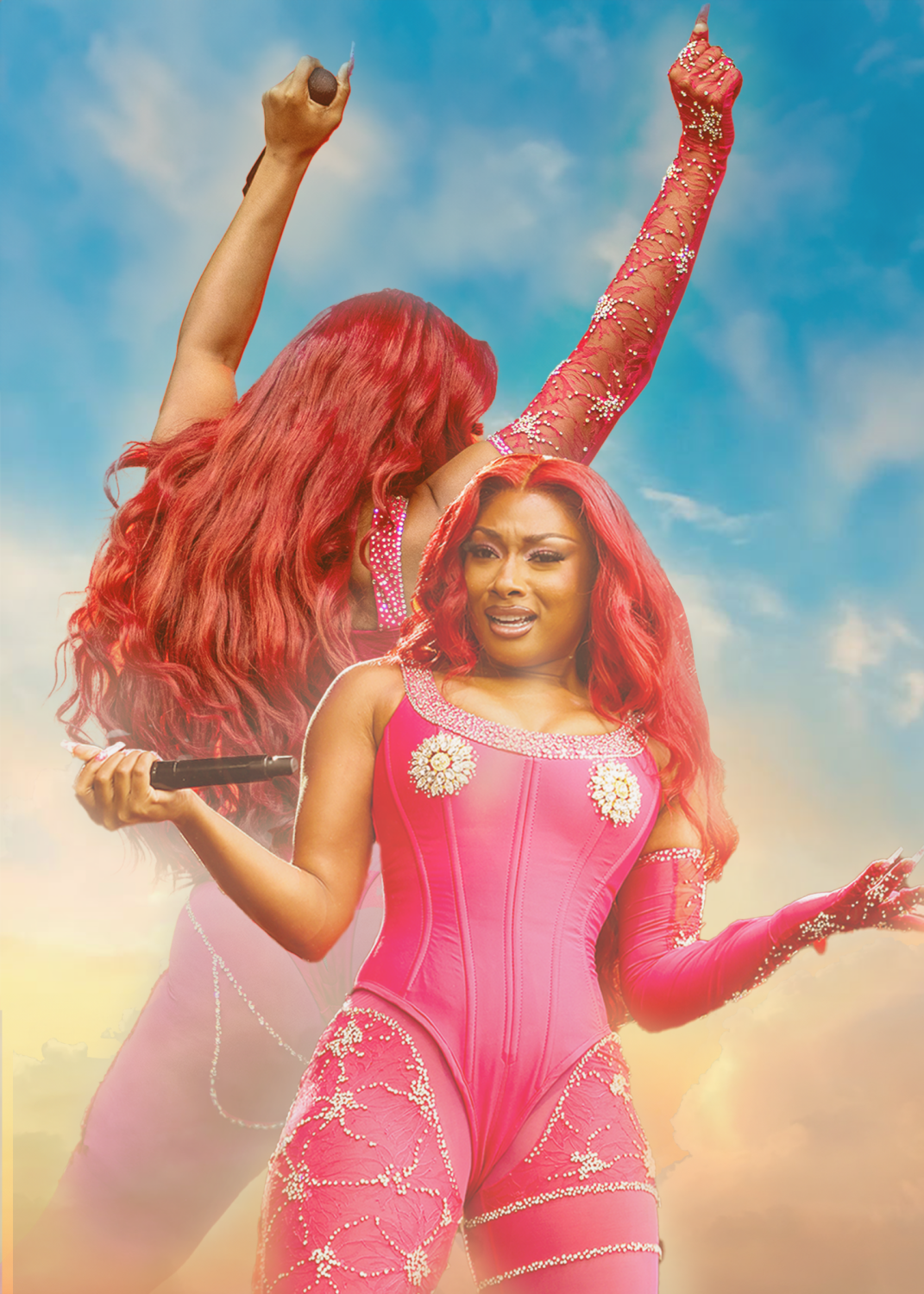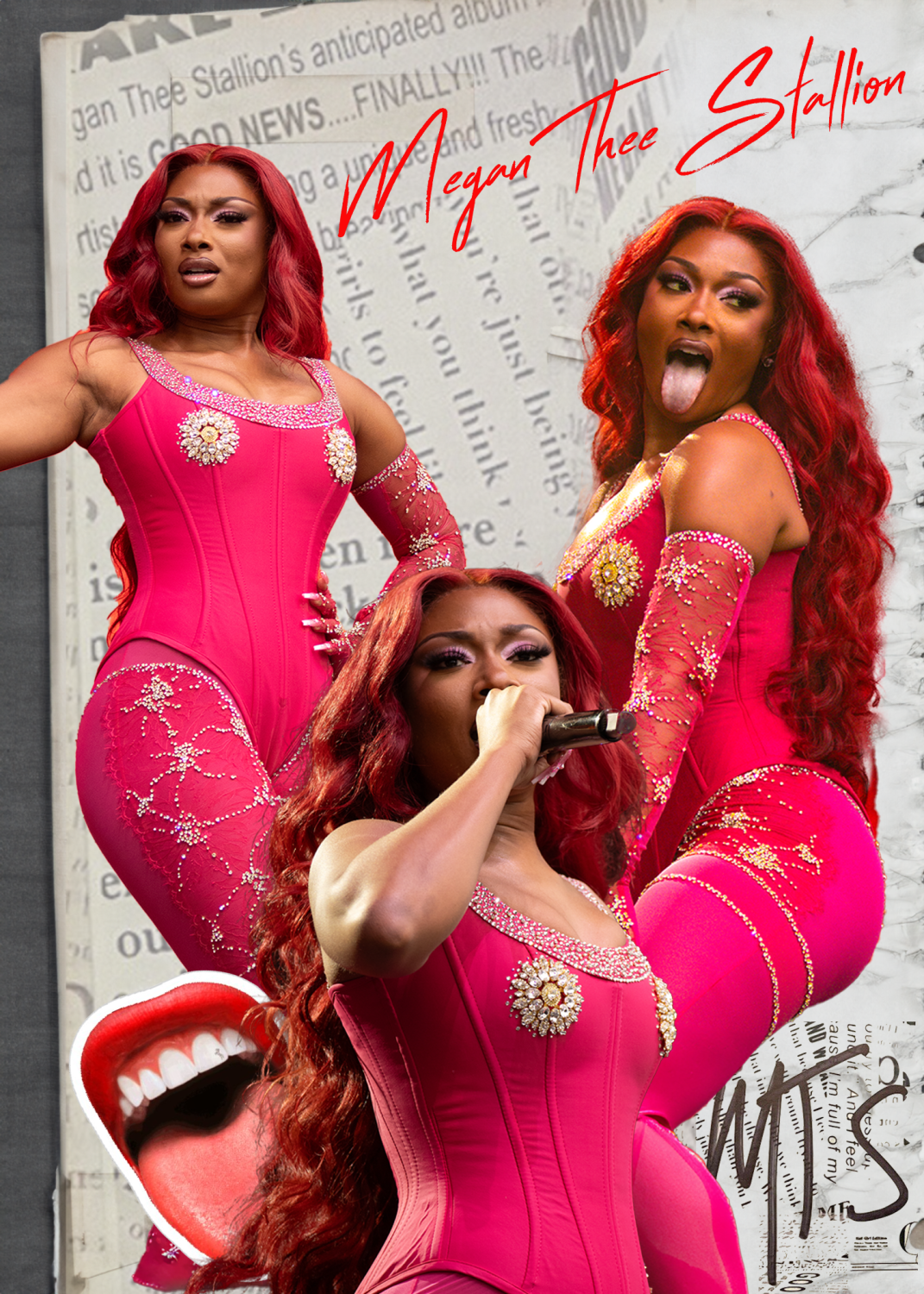 Megan Thee Stallion, often hailed as a true powerhouse in the world of hip-hop and rap, radiates an undeniable aura of artistry and empowerment. With her infectious beats, razor-sharp lyricism, and unapologetic charisma, she's not only reshaped the music landscape but has also become an icon of modern feminism. Megan's authenticity and resilience inspire countless fans worldwide, proving that she's not just an artist but a cultural force to be reckoned with. Her dynamism in both music and advocacy makes Megan Thee Stallion a truly awesome artist who continues to make waves in the industry and beyond.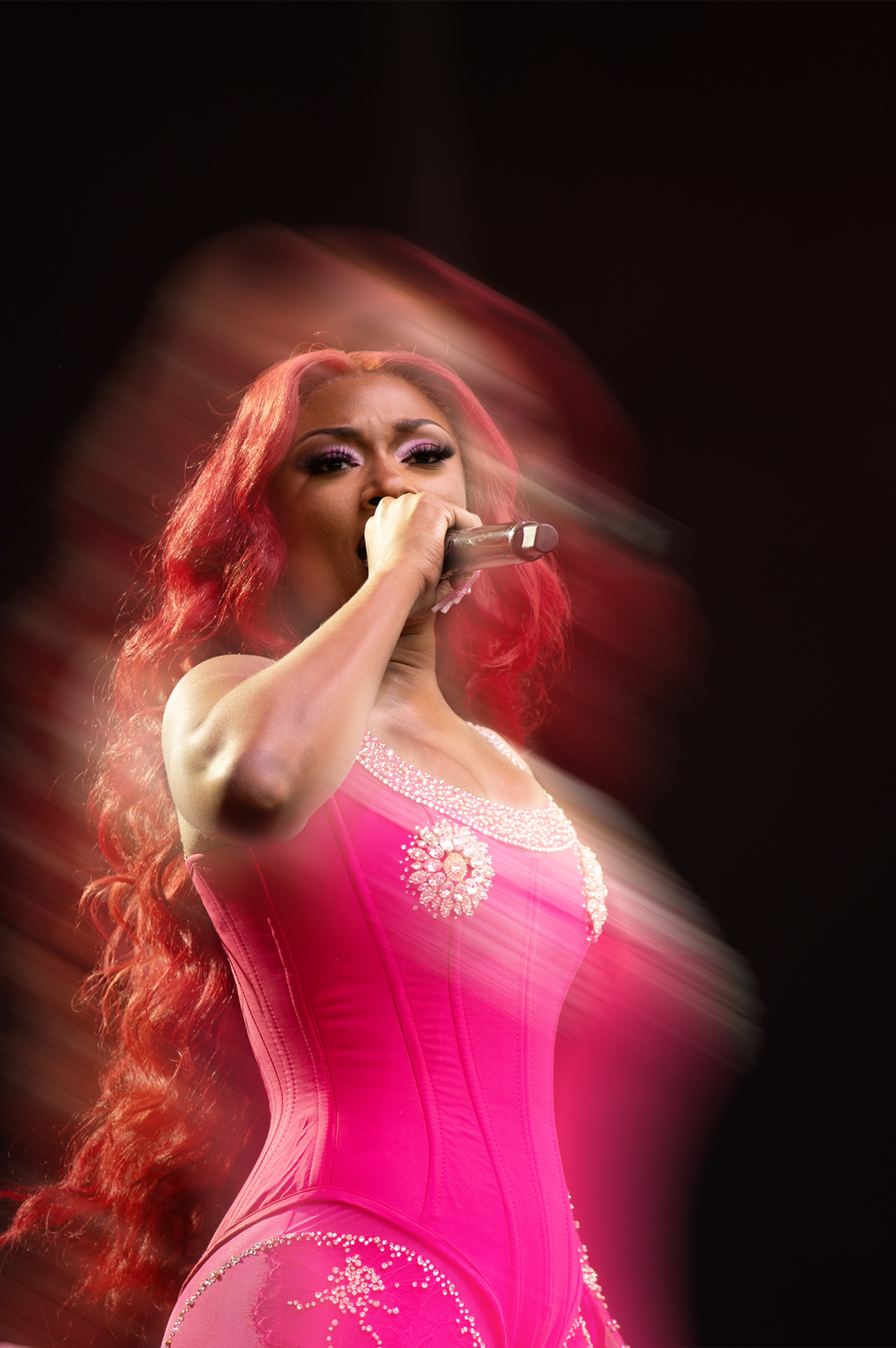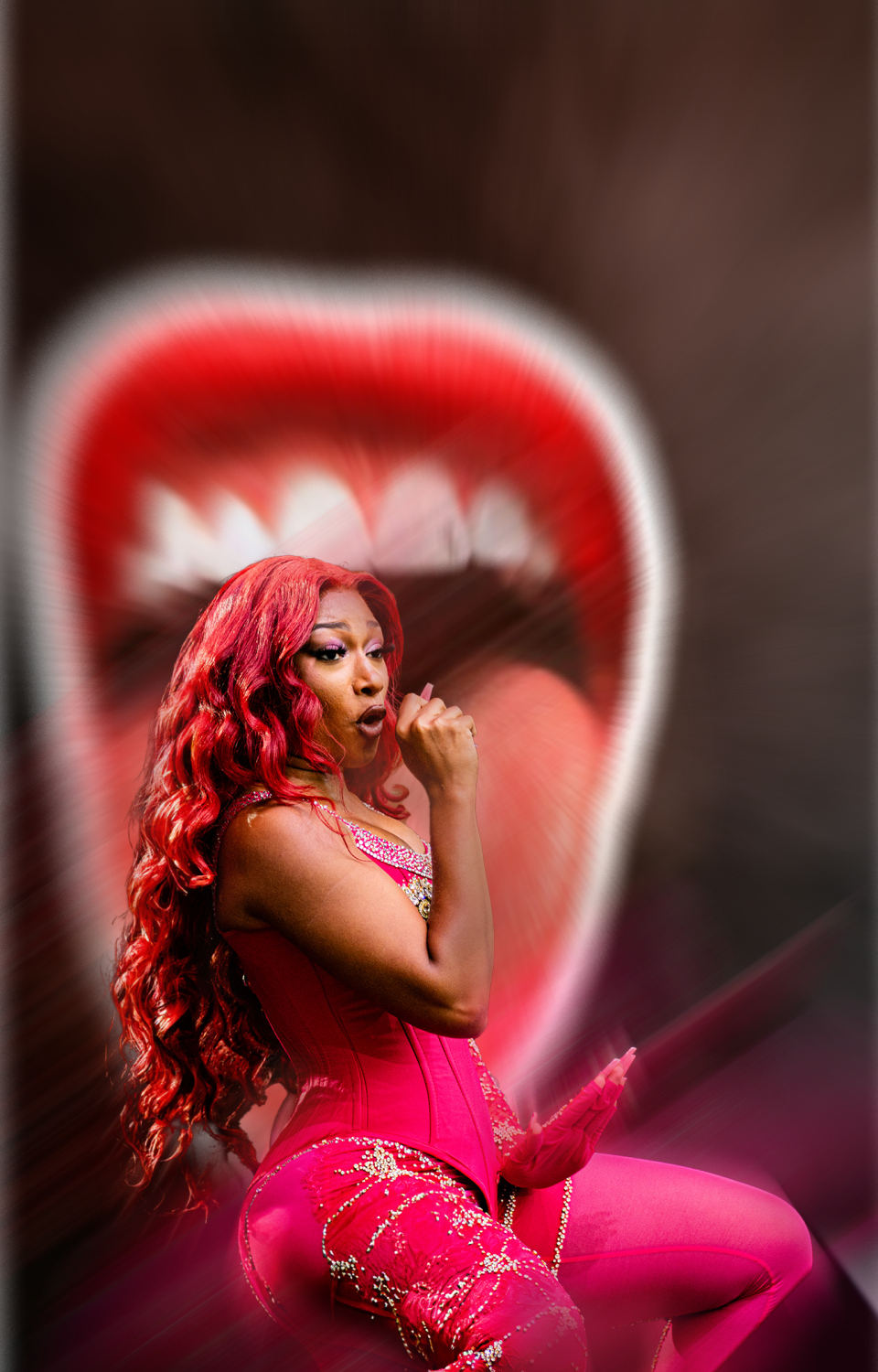 Noah Kahan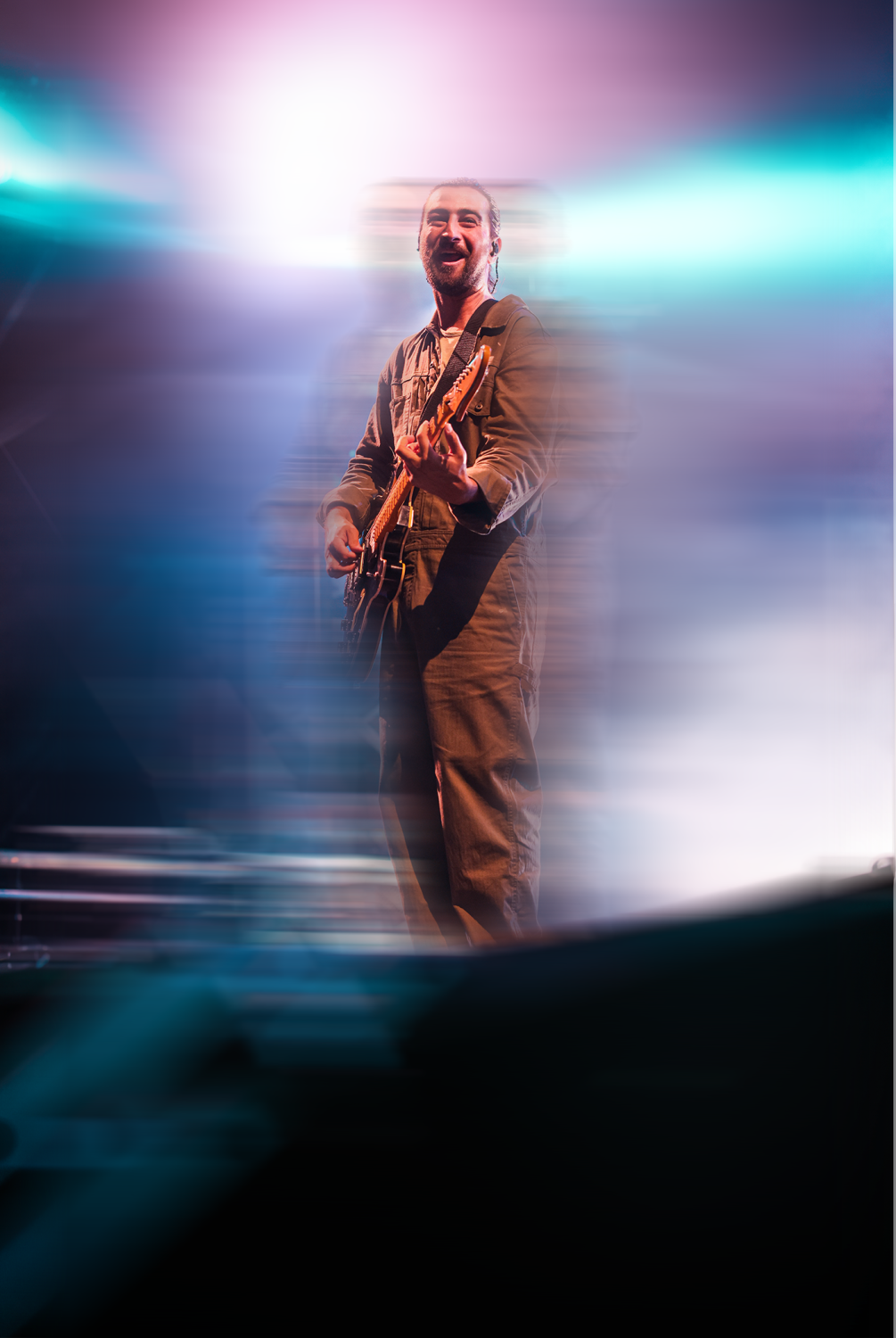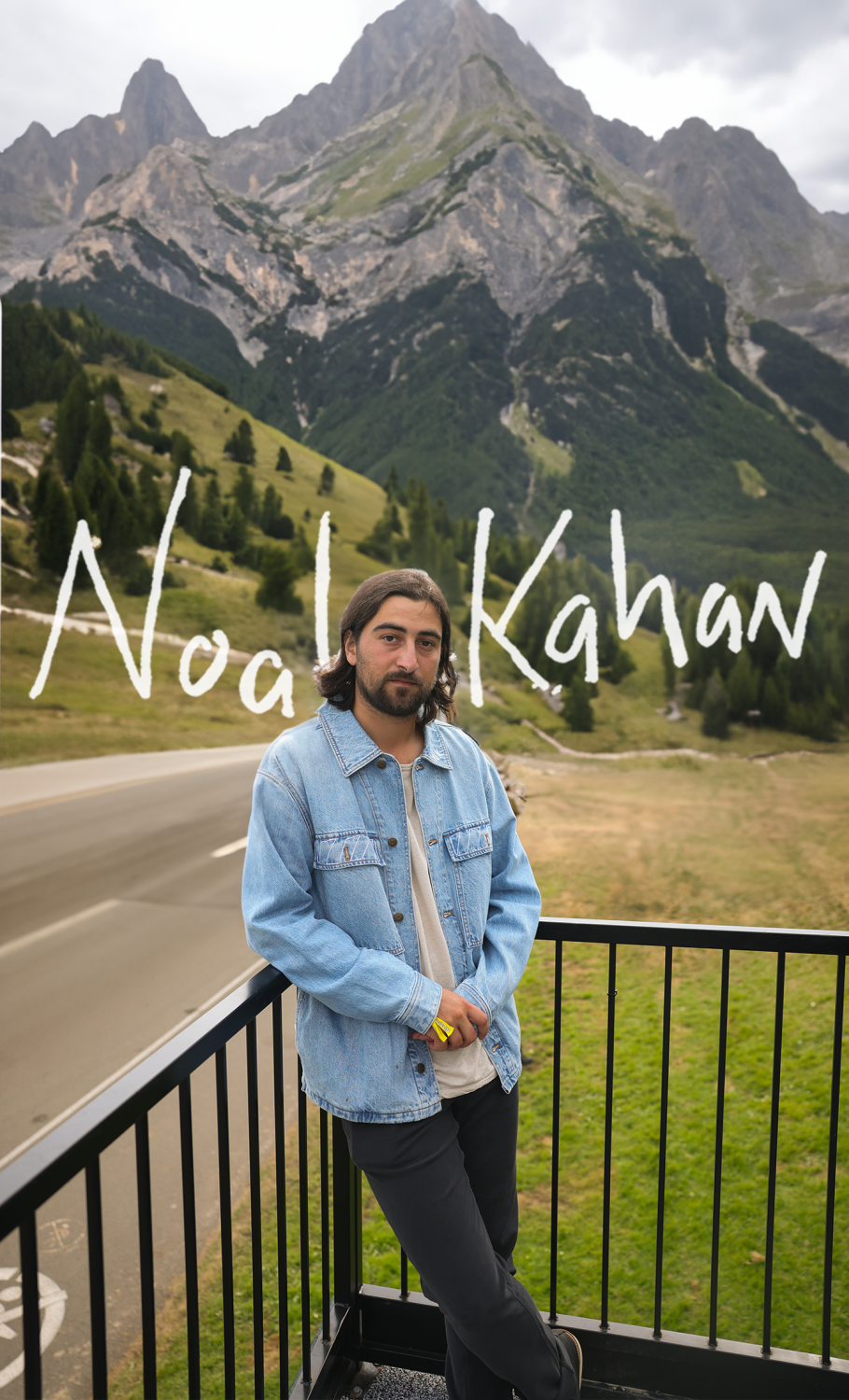 We were lucky enough to meet up with Noah before his headlining set on the Sutro Stage. Noah Kahan is an extraordinary artist whose music transcends boundaries and speaks to the soul. With his emotive lyrics and soulful melodies, he has the remarkable ability to capture the essence of life's joys and struggles. Noah's authenticity and raw talent shine through in every note he sings, making him a true gem in the music industry. His songs resonate with audiences across the globe, leaving a lasting impact and a deep appreciation for his artistry. Noah Kahan's music is a testament to his creativity and artistry, and he undoubtedly stands as an awe-inspiring talent in the world of music.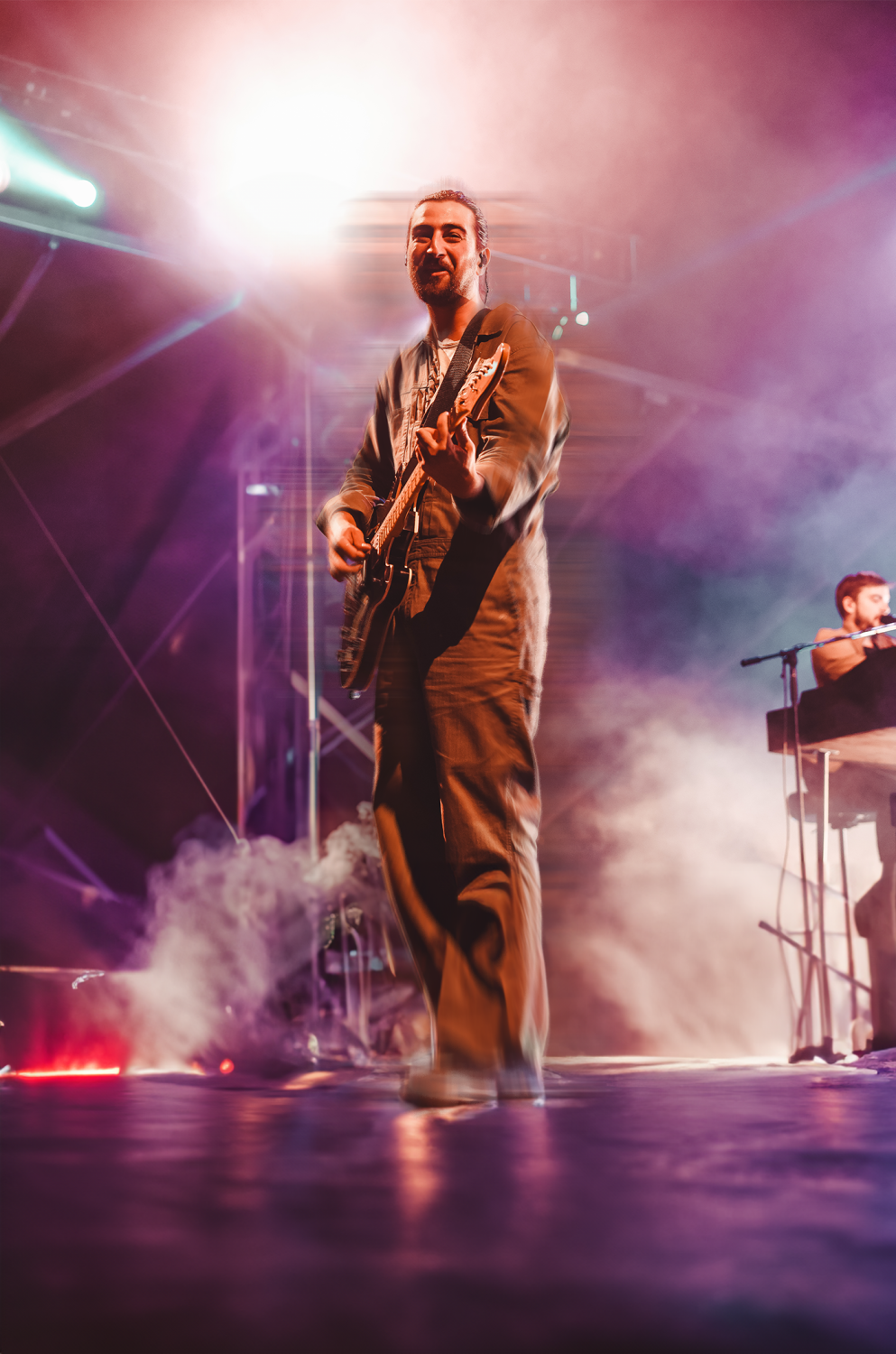 ODESZA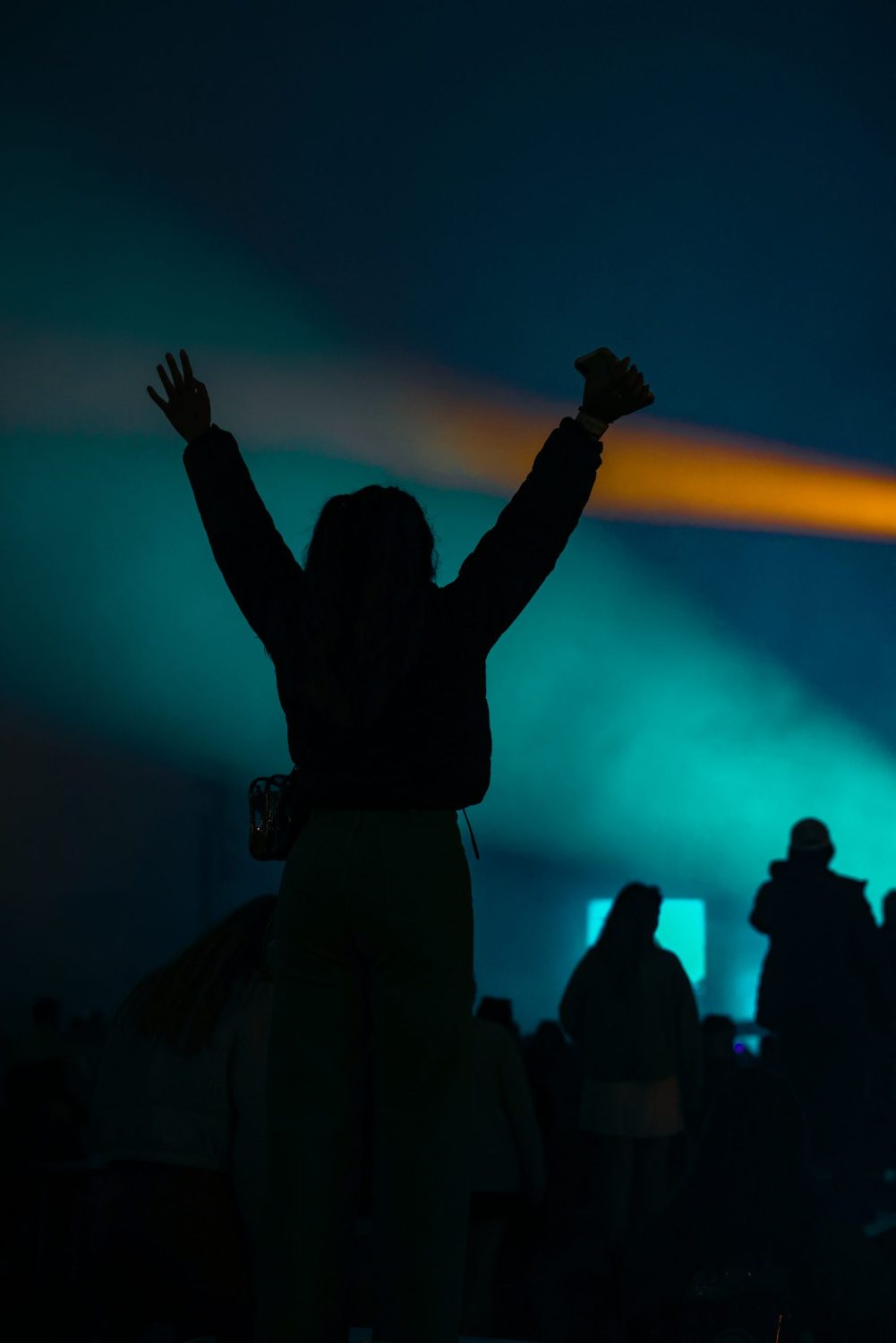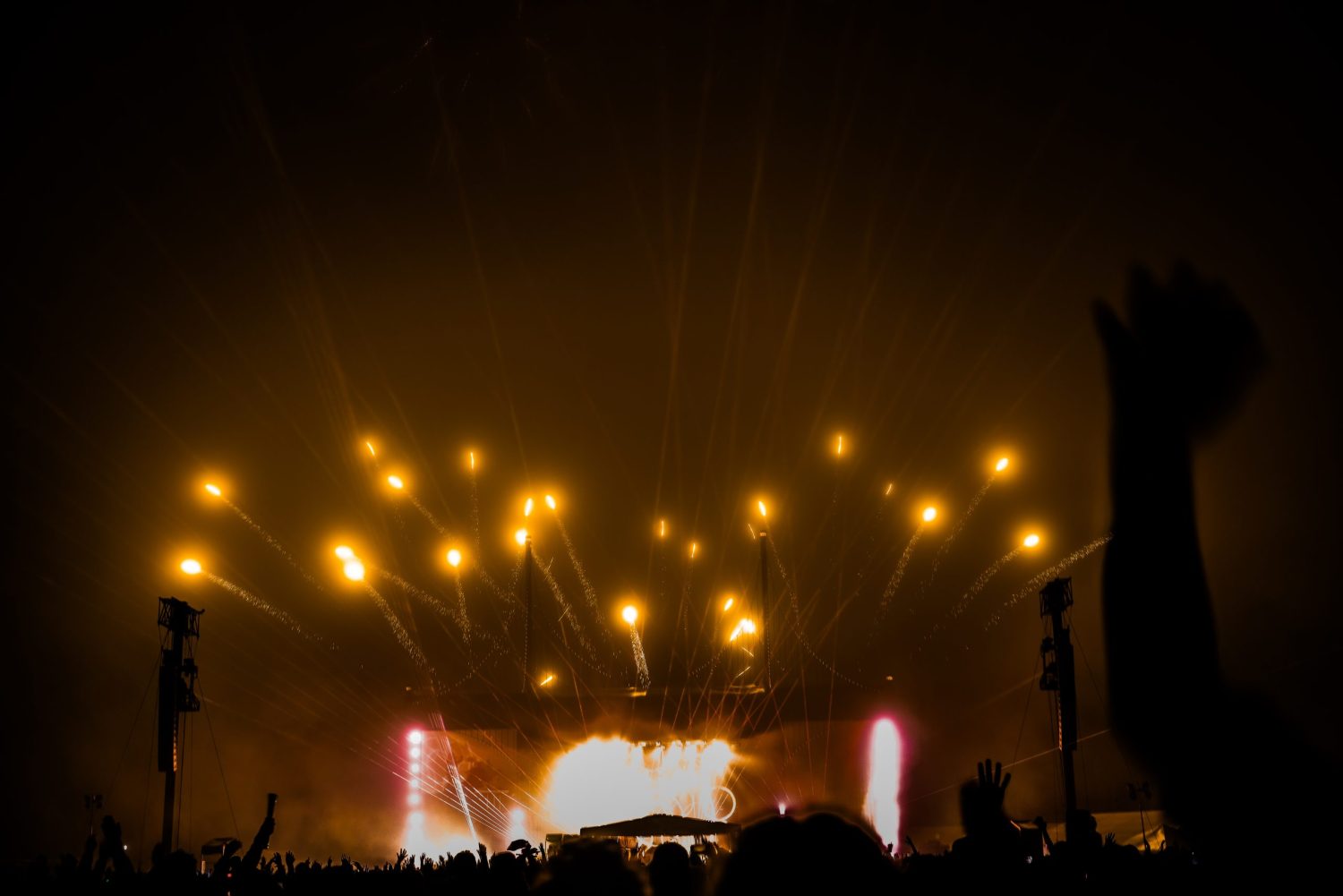 ODESZA is nothing short of extraordinary when it comes to their artistry. This dynamic electronic music duo, known for their ethereal melodies and mesmerizing beats, has consistently pushed the boundaries of the genre. Their music possesses an otherworldly quality that transports listeners to a realm of sonic wonder. With each track, ODESZA crafts a vivid and emotional journey that's both uplifting and introspective, making them a beloved staple in the electronic music scene. Their ability to seamlessly blend live instrumentation with electronic elements creates a unique and immersive experience that sets them apart as true musical innovators. ODESZA's impact on the music world is undeniably awesome, leaving an indelible mark on anyone who encounters their captivating soundscapes.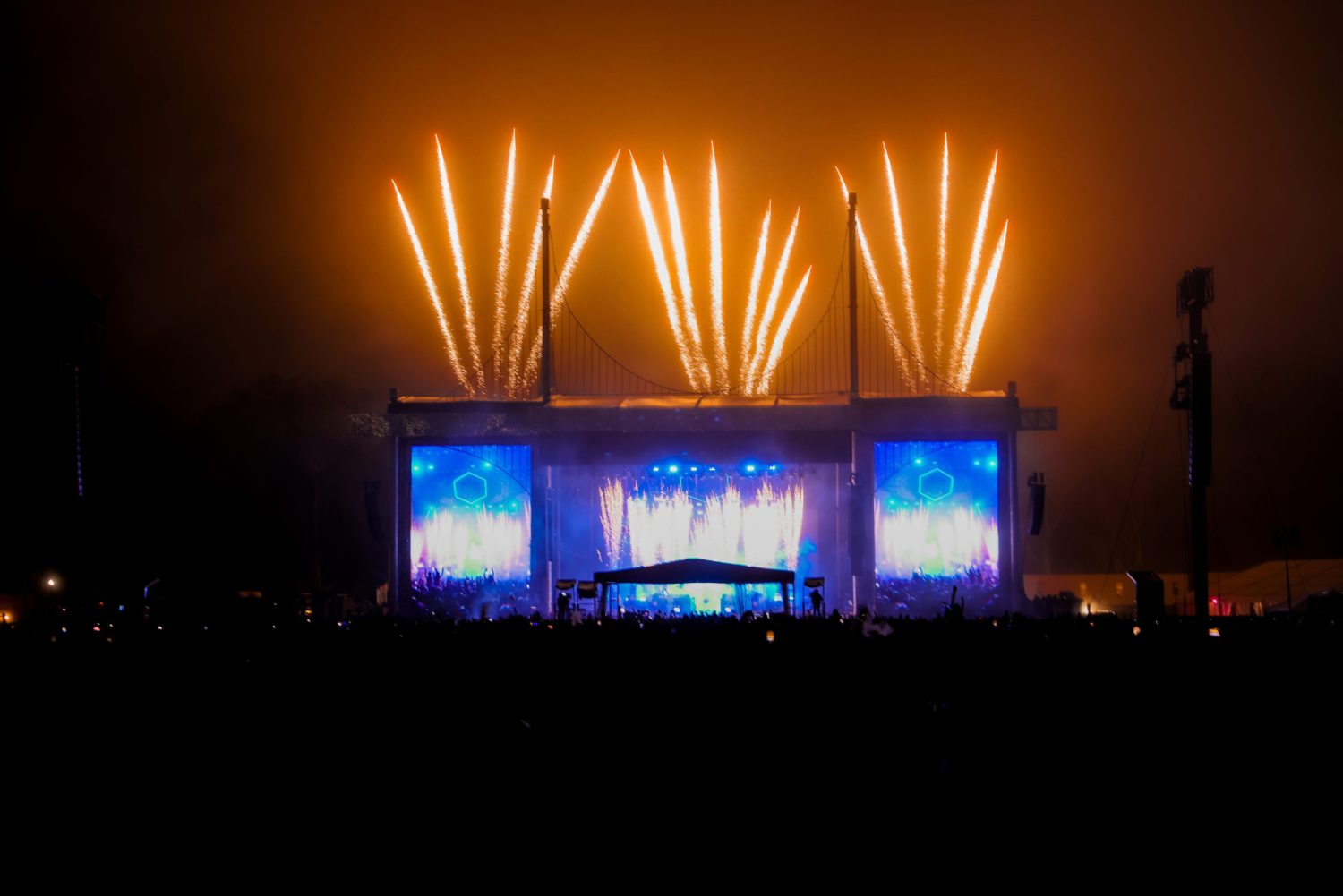 WE HAD A GREAT DAY AT OUTSIDE LANDS DAY 3! WE CANNOT WAIT TO SHARE THE REST OF THE WEEKEND WITH YOU!
Photos + Words // Will Bollini