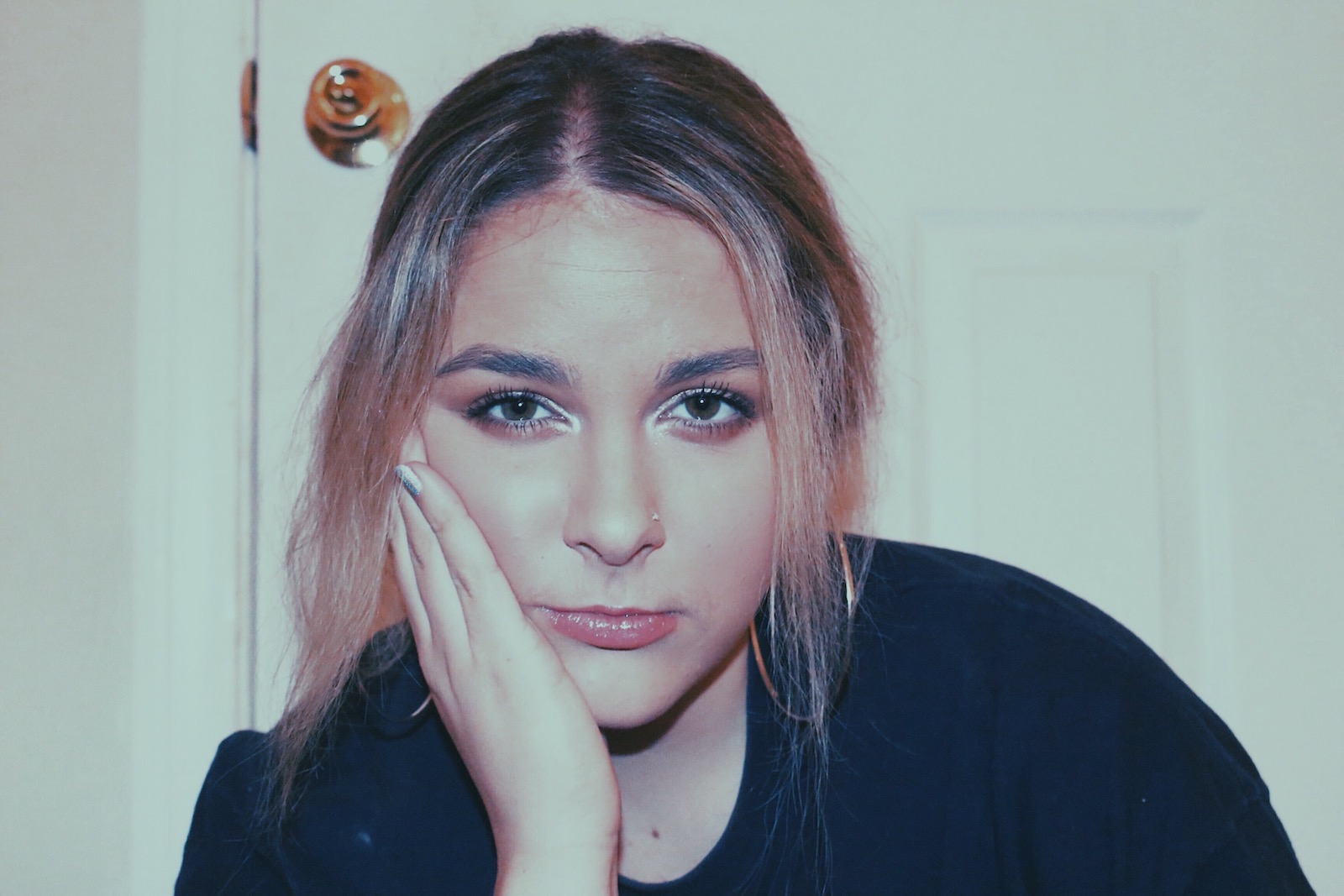 Emlyn prefers to get straight to the point. On her debut solo release, the artist lets everyone in on the complex feelings of loving someone that is not good or right for her—and yet, she perseveres. Her new song is called "Had Me at Hello" and contains multitudes, not just in its story and sound, but in its power, too.
In the interview below, Emlyn calls the track "an amalgamation" of herself. It also alludes to an amalgamation of pop culture references, each giving their own individual insight. The line "You had me at hello" was popularized by the 1996 film, Jerry Maguire, a movie known for having a little something for everyone: it's the perfect combination of rom-com, family dramedy, and sport flick, and has what many consider Tom Cruise's most well-rounded performance. Emlyn's track contains the same experience, allowing passion, frustration, and triumph to shine through all at once. The line also is used as the namesake for a love song on I Am…Sasha Fierce, drawing parallels to the compelling ways that pop can mold to emotion. Beyoncé's "Hello" is not directly comparable, but does illuminate the path the Emlyn has taken to get to this point, the very start of her journey. She is vulnerable, but not weak, acknowledging her fragility with authority.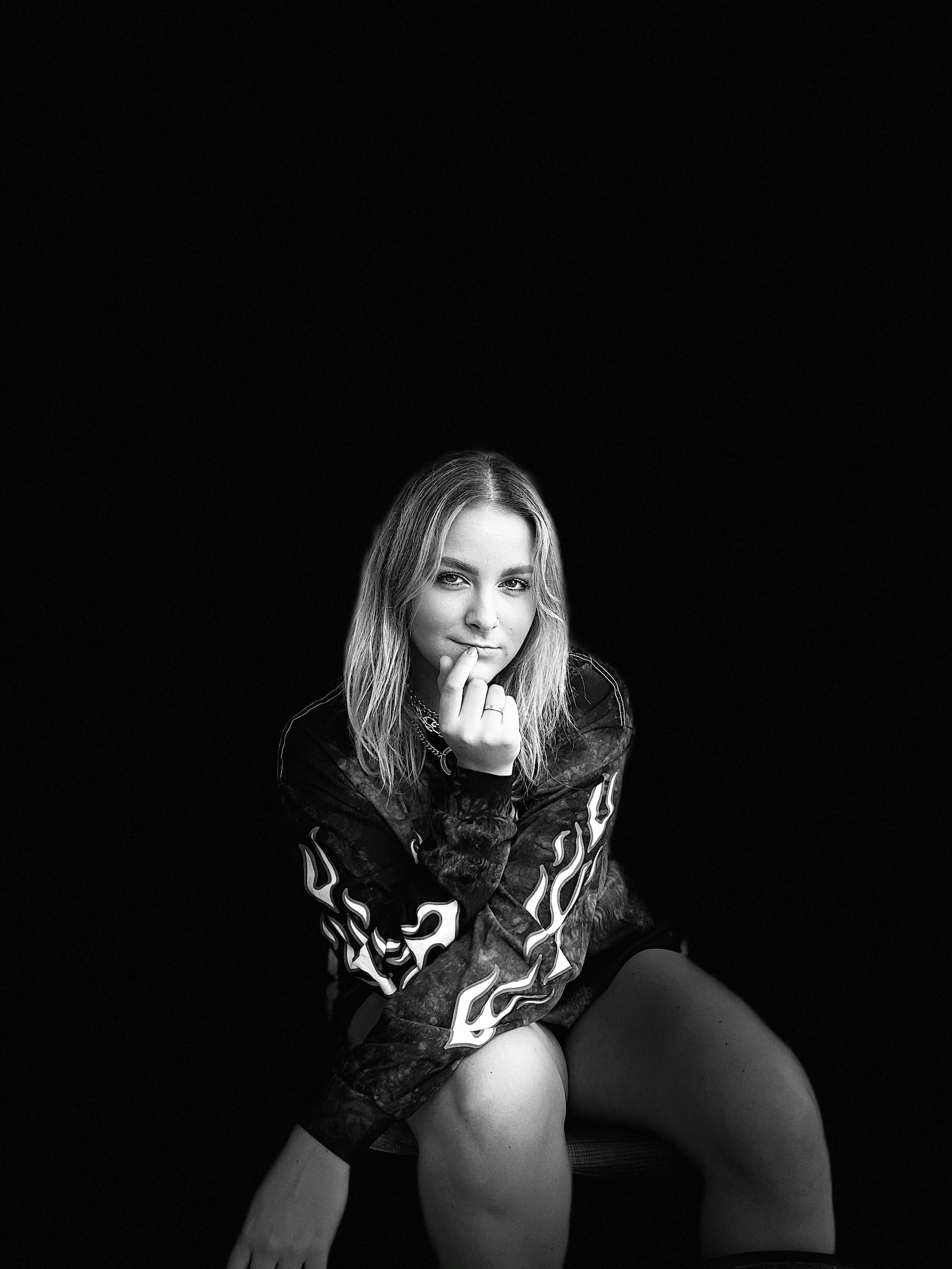 Before Emlyn blows up, I had a chance to speak with her about the new single and where life will take her. She has been co-writing with other steadily rising stars such as Kiiara and Stela Cole; where her own jetstream will propel, only the stars can say.
You have described "Had Me at Hello" as an amalgamation of who you are. It's about a toxic relationship—how do you see that as part of you?
EMLYN: Oh my god, it taught me so much about myself. I am the type of person that cares a lot about people. I want everyone to be okay all the time, so in this relationship, I found myself putting the other person's needs and desires before mine every single time. If it meant avoiding conflict, I'd always lay back in order to make sure they were okay. In this relationship, I built up a lot of resentment because I was keeping quiet. I still feel like it's innately in me to put others first, but I am learning to say "no" more often and working on having agency over my decisions to consider my needs as well. So I'd say the experience of this relationship has really helped me grow and know myself better. Plus, therapy has helped a lot! Haha
I noticed you had posted about an old song of yours on Instagram, called "Don't Call Me Babe." It feels related to the emotions that fuel the new/debut song too. How have you grown since writing that song?
"Don't Call Me Babe" is a song I wrote realizing that I was turning into someone I didn't want to be. I've always seen myself as an incredibly strong woman, but I was allowing myself to be treated terribly by someone because I thought if I loved them hard enough, they would love me back in the same way. A line like "you don't even need me, you just need someone to need you" was very revealing for me. In "Had Me at Hello" a similar line states "you keep me on your arm like I'm a trophy." Both lyrics highlight the feeling of being used more than loved. I was giving so much of myself in both situations and I had just come to my breaking point. I continue learning through my music that these breaking points are often the experiences that teach me who I am and what I value most.

You told Voyage LA that your primary goal when songwriting for other artists is to deliver a story. Does this rule apply to your own writing? 
It's funny, I actually don't think I'm capable of writing a truly good song without a personal story behind it. I think that is part of what makes me such an artist deep down even when I'm writing for others. I know there are unbelievable writers who are so strategic and brilliant in their words that they can write about anything even if they haven't experienced it. For me, the best songs are the ones you can feel. I think that the reason songs are magical is that they deliver an emotion through melody, lyrics, even down to the cadence of a line or the breaths between words. The reason I cry to a song or dance to another is usually because I can feel the energy behind it. So I try to always do the same with my own writing in hopes to genuinely connect with people.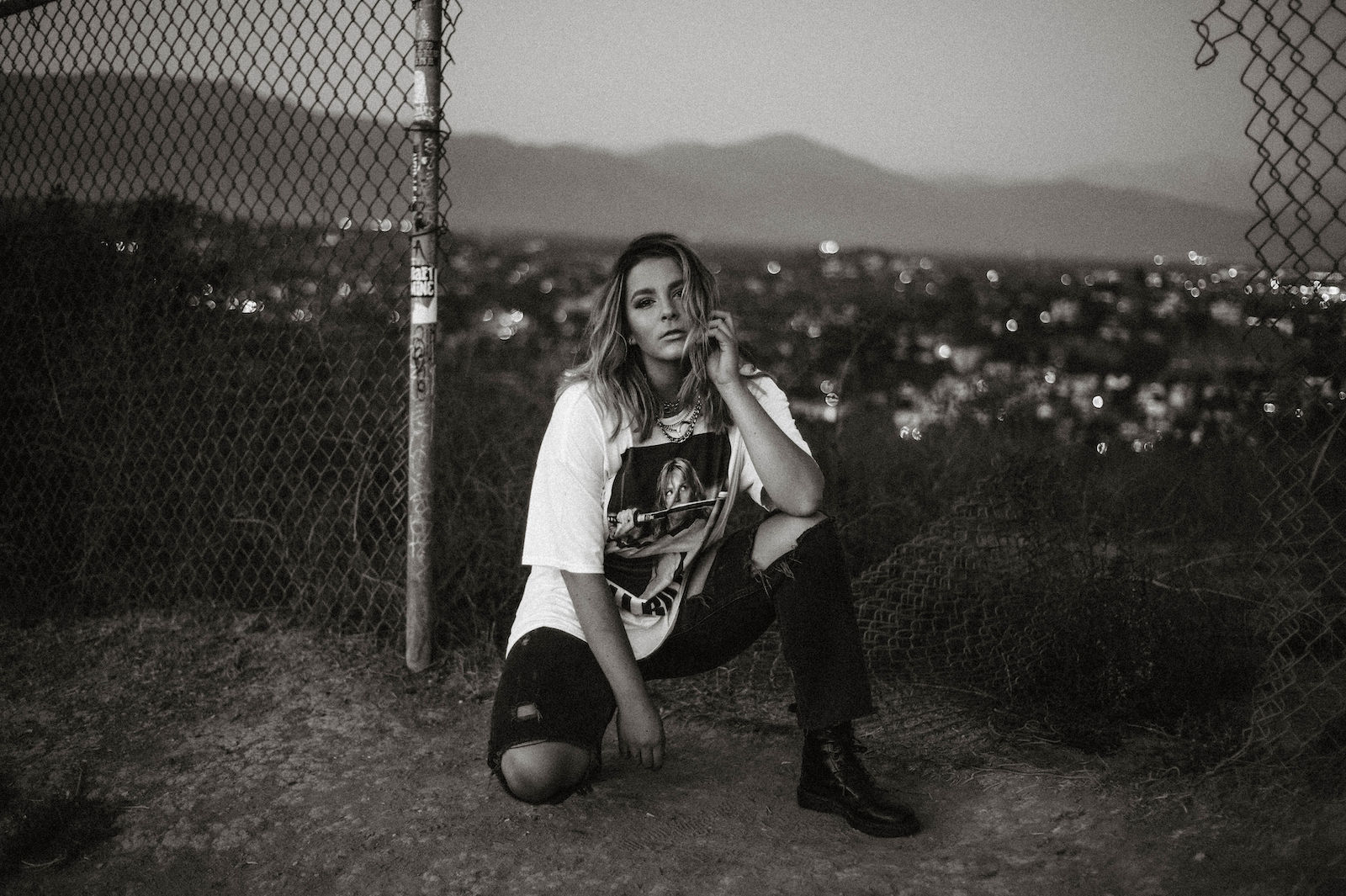 Setting can play a big role in an artist's life, and you were born in Music City USA, aka Nashville. Please tell us about the impact that it has had on your life as a musician. 
My experience growing up in Nashville was really unique. My dad being a drummer, and my mom also being close to so many people in music threw me in the mix of the industry at a very young age. I used to go up on stage with my dad at 7 or 8 years old and sing with his band, usually made up of the top session musicians in Music City. At that age, though, I didn't know any different. They were just my dad's friends and I was just having fun. When I would tell my parents' industry friends that  I "wanted to be a singer," they told me that I needed to learn how to write songs first. So, I began writing and co-writing at 12 years old. I think growing up in a city that honors and cherishes songwriters so fiercely, genuinely defined my love for music. It pushed me to want to do more with music than just sing to people. It made me want to tell stories too.
You moved to LA from New York in 2018. How do the cities compare? 
Man, I love New York City so much. I have it tattooed on my hand, because it is the city where I feel most myself. But when I made the decision to move to LA, I did so because I knew it was where I needed to be to make the music I wanted to. And I know I was right, because I'm getting to do that now! But LA is tough. Most of the people in the industry, especially, have moved there to chase a dream. And on some level, to do that, you have to look out for yourself and your own best interest. I'm a person who grew up in a city with a family that thrives off of human connection, and it's tough to find that realness in LA. I wouldn't describe LA as "fake," maybe just a little afraid to be real. But it has certainly impacted my art in forcing me to be self-aware and honest about my situation. I wrote a song called "Plastic Angels" that was later recorded by an artist named Eben. It was written about my first real LA party and the feelings I had after a few experiences where I'd talk to someone and they'd just check out midway through the conversation. The song remains relevant, but if you find your "people" anywhere, everything becomes a lot easier.

What non-music influences your songwriting? 
Life entirely influences my songwriting. I try to space out writing sessions in my week so that I can actually go out and live life and gather inspiration- whether it's spending time with friends, driving around the city, or even going on dates- I do it all! When music is your job, it's easy to feel like you need to just work constantly, but being creative requires emotional stimulation. If I go through a period where I feel blocked though, I will watch movies. Weirdly enough, I like watching Disney movies because I find that the colors, the magic, and sometimes the romantic story lines revert me back to when I was a kid and when I was so captivated by love and magic. It usually stirs up some inspiration!
What is in Emlyn's immediate future? 
There will definitely be more songs to come in 2020! I've got a few others already recorded that I'm excited about but still deciding which songs will follow.
I'm also starting to develop my live show. I just performed at Writer's Block in LA which was so amazing, but I'm hoping to expand on that experience and begin figuring out what makes my live performance special. In a live setting, the music lives and breathes differently, so I want to make sure it lives up to the feeling I got when I first wrote the music.
Where do you see your career in 5 years? All solo or still collaborative songwriting with other acts? 
What I love about songwriting is that there are no boundaries. I get to work with all different artists from all different genres, so I know I'm going to want to do that for the rest of my life. But hopefully in 5 years, along with continuing to write for others, I'll get to tour my music. I have so many visions for how I want this music to translate on stage and through visuals. I'm just scratching the surface with this release. Maybe in 5 years, I'll get to show you a lot more of the craziness inside my brain. I am itching to show the world.
On a less serious note, I saw that you quoted Lizzie McGuire on your Instagram. How excited are you for the show to return? 
I'm not even kidding, that show was my EVERYTHING growing up. I just watched The Lizzie McGuire Movie last week on a random evening just for fun. Also, Hilary Duff was my very first concert and I'll never forget it. I can't wait.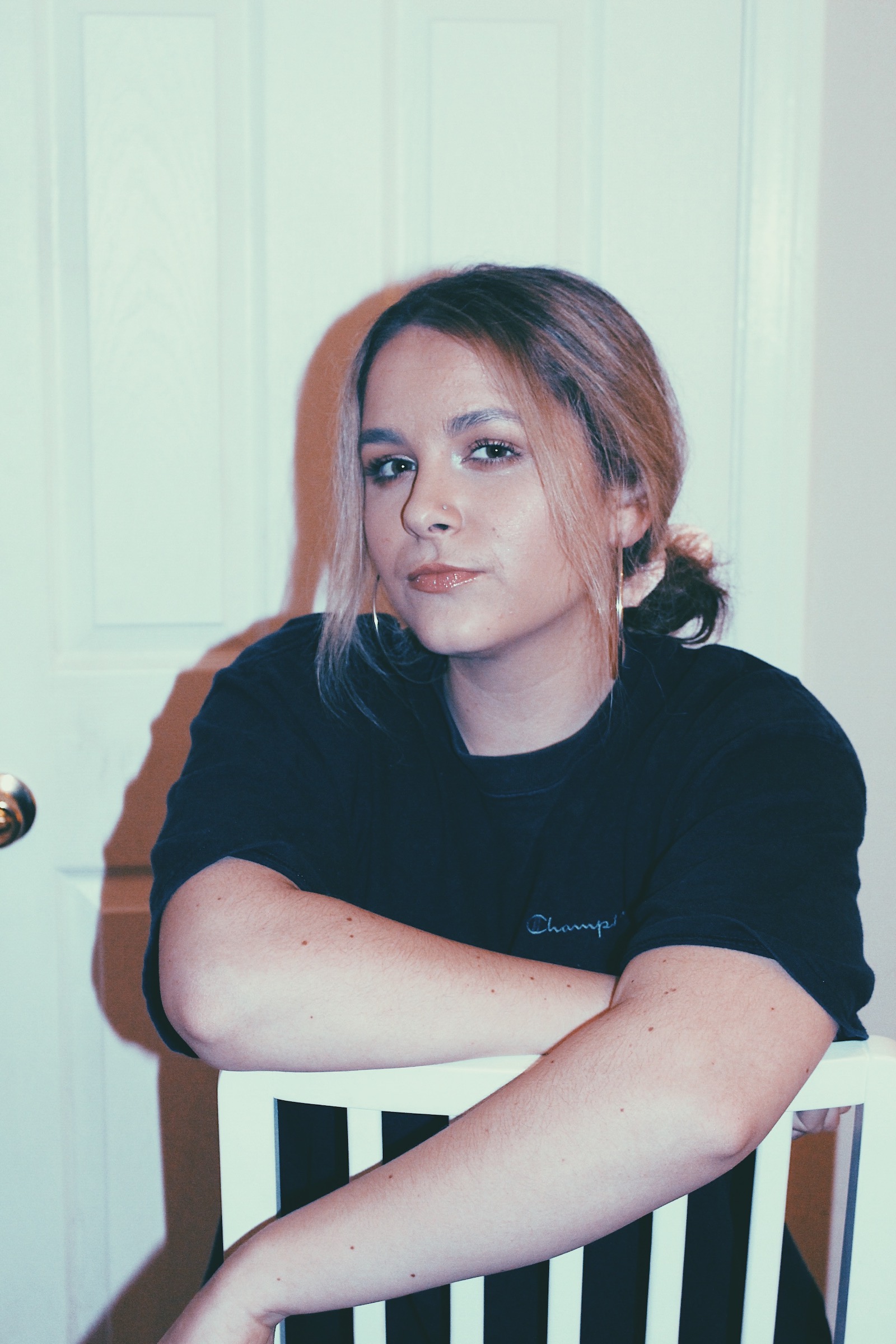 CONNECT WITH EMLYN:  
story / Zoë Elaine