Taylor Castro is a multi-talented artist who excels both as a singer and an actress. Her captivating performances have earned her a loyal fan base and critical acclaim. However, it is through her writing that Taylor truly connects with her audience on a deeper level. With tens of millions of streams and views under her belt, Taylor has proven her ability to capture the hearts of listeners across the globe. Her talent and hard work have not gone unnoticed, as she has received praise from numerous publications for her exceptional music and lyrics.
In 2021, Taylor unveiled her independent full-length album titled "Girl, Afraid." This album showcased Taylor's creativity and undeniable talent and left a lasting impact on her listeners. But Taylor's creative journey doesn't stop there. She is now set to release her mesmerizing video EP titled "Intermission." This EP will not only showcase Taylor's musical prowess but will also take her storytelling abilities to new heights in the visual medium. With "Intermission," Taylor Castro invites her audience to join her in a captivating and immersive experience. Through her music and visuals, she invites us to step into her world and witness her artistic vision come to life. Each of the videos draws heavy inspiration from the Wizard of Oz. Taylor is presented to us dressed as a different character from the fairy tale. Let us see where the yellow brick road takes us this day, shall we? 
In the first part of Intermission, "Theodora" is introduced with the sweet sound of Taylor's voice which is a delight to hear. We are welcomed by the soft guitar, and I am glad to accept the invitation. A fast-paced electric guitar and drums replace the acoustics of the first song in "Shiny Shoes"! Energized and full of spirit. There is almost an Alanis Morriset feel to Taylor's deep voice. With a very strange title, we find "Perpendicular Lines" next in line. Taylor hits the breaks and we're greeted with a sugar-coated piano melody that perfectly complements her deep provocative voice. Emotions are set free in a complete whirlwind of intensity. She has a magnificent way of presenting songs in different styles. From slow sweet acoustic to more energetic alt rock. Next is "Fiona" with a catchy guitar riff leading the way, her vocals are now more rough and fiercer than before. It is impossible not to mention the chorus. It takes away the spotlight giving a sense of comfort and joy. We are back to Acoustic City with the next song, "Pacifier". Taylor has crafted a sweet lullaby transporting us into a fairy tale. Her soft and delicate vocals are refreshing. Instruments have a minimal presence, allowing the lyrics to be the focus. It's a beautiful and heartfelt track and my personal favorite. We're reaching the final stretch. "Chrysalis" is our final stop. A strong send-off that left me wanting more. The song is a reflection of her profound storytelling. It's a great way to close her EP, and it definitely left me inspired. Taylor took me on an incredible and unforgettable adventure, one I will not soon forget.
"Intermission is an EP about adolescence. That wish we make to venture off into the unknown, over the rainbow, only to find ourselves begging for a way back. In its six songs, I am more ruthlessly genuine than ever before: I name names, I spare no details, and I sufficiently embarrass myself in the eyes of anyone who finds it humiliating to feel without reservation. There are no fictional characters in this one. It's just me up there, like one of those nightmares where you forget all your lines onstage. I read something the other day. It said, 'Life is a public performance on the violin, in which you must learn the instrument as you go along.'" This is a documentation of the most brutally off-key part in that performance thus far. And it's so freaking fun." – Taylor Castro
Taylor's talent, passion, and dedication shine through in every aspect of her work. Whether it's her powerful vocals, heartfelt lyrics, or mesmerizing performances, she leaves a lasting impression on all who listen and watch. With the release of "Intermission," Taylor solidifies her position as a true artist, capable of handling multiple mediums with no effort. What an exciting time we live in! Every single day we get something new and creative. That's why I love music and artists like Taylor reinforce this love.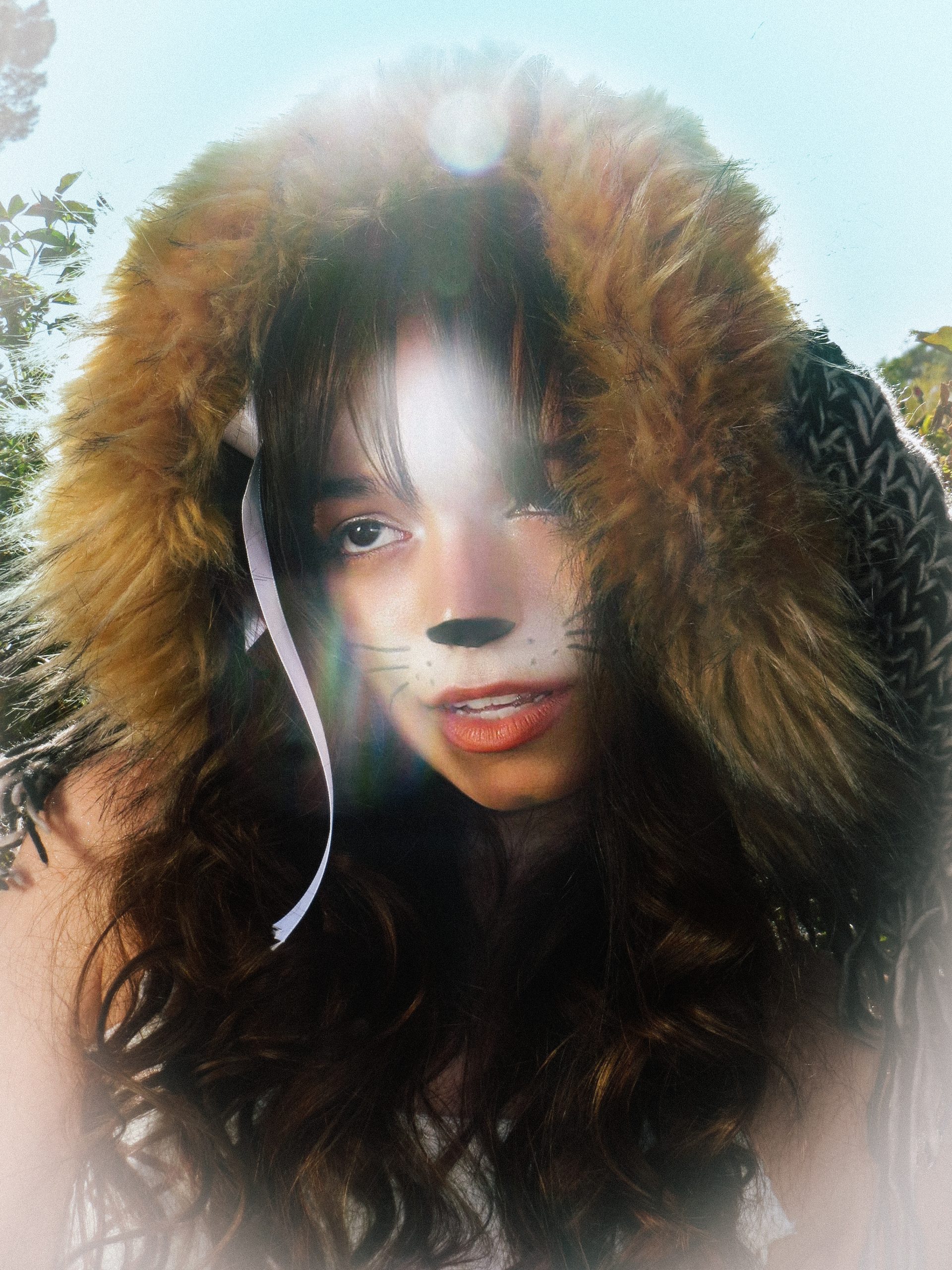 Photo: Grace Scuitto
CONNECT WITH TAYLOR CASTRO: