Nashville-based Leni Black is an incredibly talented singer and songwriter who has what it takes to be our next Carly Simon. Like Ms. Simon, Leni crafts smart, hooky songs and makes you believe every syllable.
After college in Philadelphia, Leni began climbing the corporate ladder as a business executive in China. Then she heard the siren call of artistry and honed her craft at Boston's Berklee College of Music.
Leni's song "How i Feel" has all the ingredients to be a huge global hit. It's a perfect pop song: ultra-catchy, relatable and inviting. Her song "Sydney" is more of a musical tour de force, with a soaring, piano-driven chorus that grabs you and won't let go.
Like Audrey Hepburn in 1961 and Carly Simon a decade later, Leni Black has all the charismatic qualities that signal "star." 
The Video For "Sydney" Puts You In The Final Scene From Breakfast At Tiffany's Where Audrey Hepburn Finally Commits To George Peppard. What Inspired You To Feature This Movie In Both The Song Lyric And Video?
The true love story I wrote hinges on the hopes of love ultimately conquering all. Just as I experience conflicting emotions, I wanted to portray the contrast as much as possible through my lyrics and video. Flying around the world is hardly ever considered a piece of cake and telling someone you love them seems easier said than done when deciding on a future together. The journey of Breakfast at Tiffany's was how I expected my love story to end if it was a movie. Sadly, I am still in the cab with no ring. 
You Were Very Successful In The Business World, Working In Beijing And Hong Kong. Then You Decided To Go To Berklee And Pursue Music. What Prompted The Career Re-Direction?
I learned the hard way that money doesn't buy happiness. I fell in love in Beijing and experienced the worst heartbreak of my life in Hong Kong. At my lowest and loneliest point, on a rainy day in Hong Kong, I bought my used keyboard (which I still have today in Nashville) and spent my free time crying, spilling out lyrics and melodies with no other agenda but to shed any torturous thoughts living in my head. When I finally moved back to the U.S., Covid hit, and I felt my entire adult life so far had been busy chasing success and love. I was tired of the constant struggle to impress. Becoming financially free had been a goal of mine, but the corporate world left me barely fulfilled in all other aspects of my life. Berklee was a chance to pursue a passion while learning about the technique of songwriting. It ignited the spark of confidence I desperately needed to move to Nashville, and ultimately make the decision to pursue a career as a full-time musician. 
Your Voice Has The Warmth And Intimacy Of Taylor Swift. She's Obviously Been An Influence On Your Music, But What Other Singers Are Among Your Favorites?
Taylor Swift is one of my biggest inspirations in songwriting, and a fun fact is that she and I share the exact same birthday! I am drawn to the honesty of heartbreak or lust, not being afraid to admit those hyper-emotional moments even strong powerful women go through. My 'go-to's include Carole King, Carly Simon, James Taylor and Lana Del Rey. The Tapestry album pretty much never leaves my record player. I am a very nostalgic music listener and will admittedly listen to the same thing over and over again with pleasure. 
You've Worked With Four Different Producers On Your Last Four Songs. How Has That Helped You Grow As An Artist?
I purposefully did it to challenge myself and create some excitement between the producers. Thankfully, all of the producers I worked with are extremely talented and artists in their own right. Through my travels one thing I learned was that meeting new people was the key to moving forward in life. Surrounding myself with kind people who foster different perspectives, backgrounds and processes gave me endless tools I can now use going forward when working on an album. One big takeaway was learning how to find my own voice and trust my instincts. 
Tell Us One Thing You Loved — And One Thing You Hated — About Living In China.
I absolutely loved the food in Beijing and bike rides through the hutongs (small alleyways). As for the not-so-great experiences, you'll have to ask me in person! Why am I still scared of the communist eye?! Hopefully one day I can write about it. 
You'll Soon Have A New Single Called "Clean Your Car." What's The Story Behind That Song?
The relentless saga of my love life never ceases to entertain. Last winter, during the first snow of the season, my boyfriend of a couple months and I were driving to pick up some last-minute food before the stores closed. His windows fogged and a heart with his ex-girlfriend's name appeared written on the passenger side. It was one of those confronting moments in a relationship when you realize the other person shared a past with someone else. No matter how secure you are, it can still sting a bit. "Clean Your Car" is an anthem for anyone who wants their partner to make room for the new relationship you share together.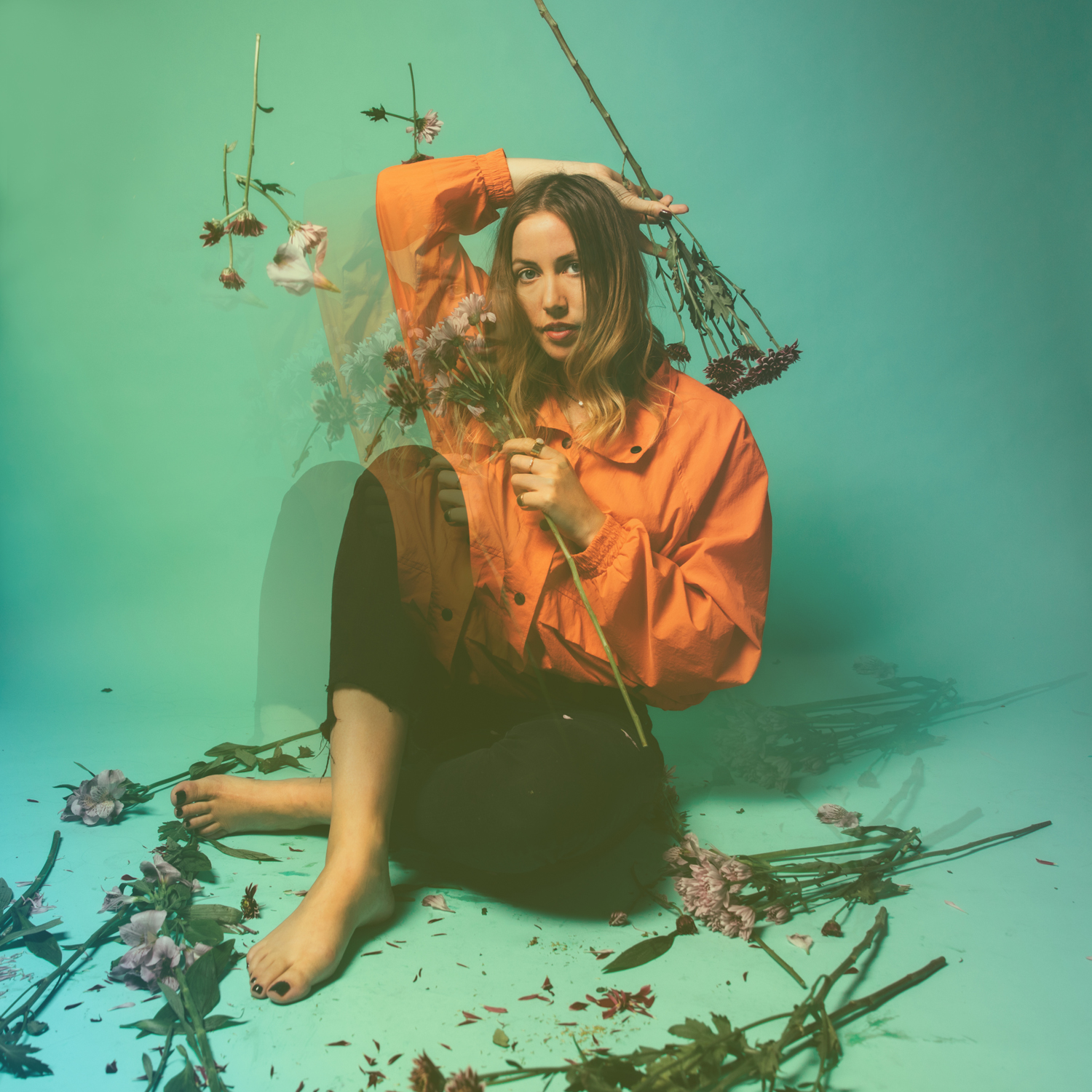 Story: Larry McClain    //
Photos: Anna Haas
CONNECT WITH LENI BLACK