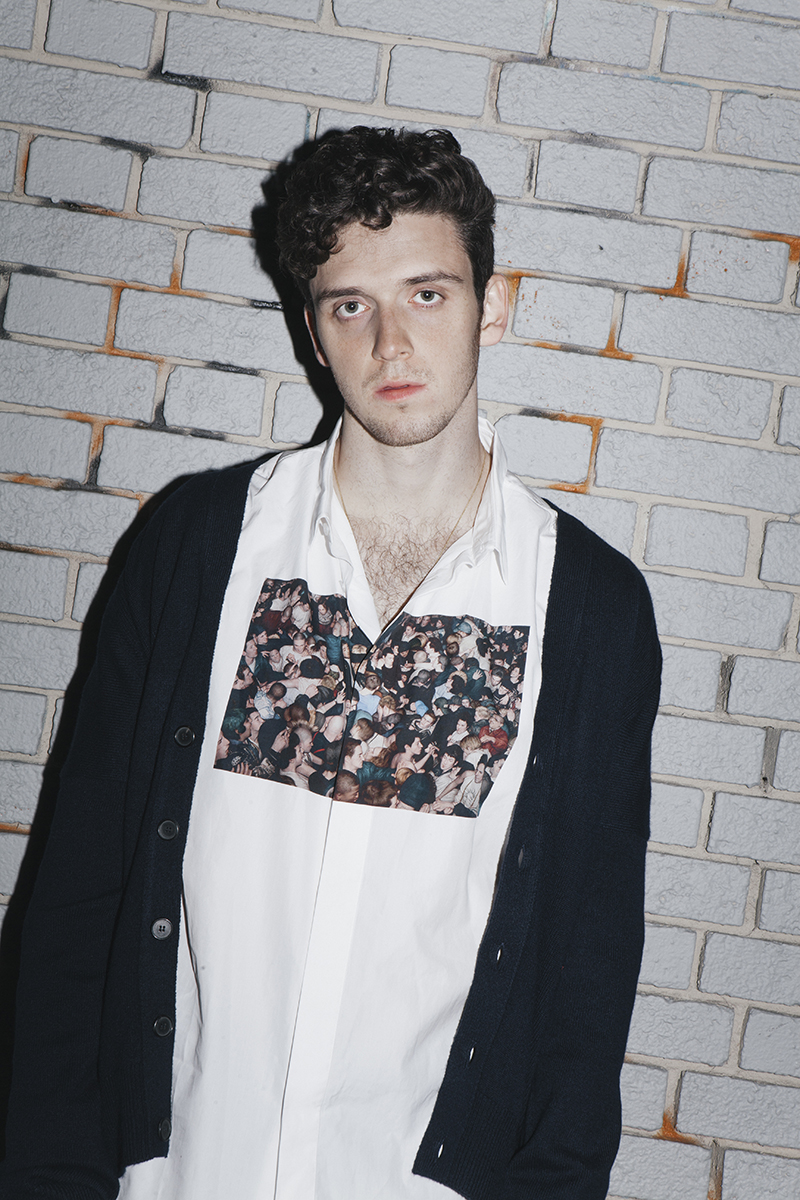 PHOTOGRAPHY // DANIELLE DEFOE
STORY // TAYLOR DOUGHERTY + ANGIE PICCIRILLO
STYLIST // BRITTON LITOW 
GROOMING // JOHNNY STUNZ @ CROSBY CARTER MGMT
You may or may not recognize the name Lauv when you see it. But chances are, if you hear any of his music, you'll know it immediately — not only for its' stellar melodies and near-perfect productio, but mostly for their lyrical relatability… music critics of the past have said that often some of the best songs come from when an artist has been truly heartbroken, and who are we to argue with a sentiment that seems truly accurate? When it comes to heartbreak royalty, it seems Lauv is perhaps at the top of the lineage… and either he's had his heartbroken too many times to count, or someone truly did a number on him because the songs just couldn't get any better.
Flashback to a few years ago: "The funny thing is the very first song I released actually started blowing up on Spotify almost two years after it came out," he says. "It happened after somebody found the song and added it to a small playlist. From there, it sort of snowballed." Born Ari Leff, he took the stage name Lauv in 2015, — Latvian for 'lion' — a nod to his mothers' Latvian heritage, his astrological sign, the Leo, and the Hebrew meaning of his first name. "I'm definitely very stubborn," he says of his Leo status. "Like very, very stubborn. But I'm also really passionate… which I guess can turn a bit obsessive if focused on the wrong thing."
Regardless of his focus being the wrong or right thing, it's easy to see Ari tends to write passionately about his relationships, both past and present. But maybe after listening to just a few Lauv songs, you might start to wonder if the name actually means "Prince of Heartbreak" or something of the like?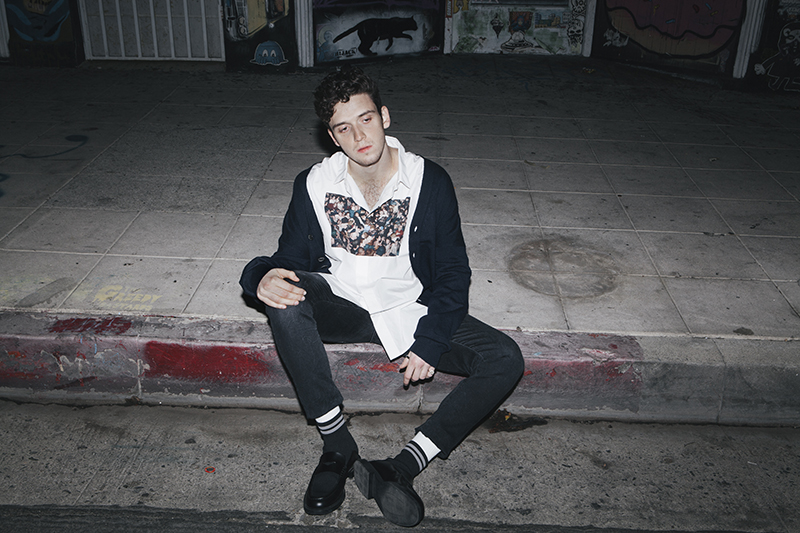 The themes on last years' I Met You When I Was 18. (The Playlist) explore the feelings of unrequited love which Ari says is "the vibe of the whole 'I met you when I was 18' story in a nutshell." For example, the single "Chasing Fire," is "one of the most tragic songs I've ever released," he says. Adding, "I originally wrote it 2 years ago with my friends FRENSHIP, about the feeling where you know deep down that it's over with somebody, but you're desperately trying to do everything you can to push that truth away and chase the feeling."
But perhaps Ari just happens to obsess on the ingredients that make up a mostly perfect song? Unrequited Love? Check. Heartbreak? Double check.
Maybe you could ask him if "Chasing Fire" is still the most tragic song he's ever released…. maybe he'll tell you he's topped it with "I'm so tired…" his latest single, featuring Troye Sivan. "I'm so tired…" is a tune with an undoubtedly memorable melody, but it also quite possibly implies lyrical odes to his relationship last year with Julia Michaels — who collaborated with him on their single, "There's No Way."
Flash forward to last month when Ari took to social media with a selfie of himself sporting a buzz cut — an abrupt change from his signature curly locks. Could his rumored breakup with Michaels have spawned not only a radically different haircut, but also another great love song? "I'm so tired…" mentions in the lyrics, "…everybody's falling in love to our song…" — a possible nod to "There's No way?" — along with one of Lauv's most memorable lyrical hooks thus far: "I'm so tired… of love songs." Sivan also mentions in the lyrics, "buzz cut season" which is either both or neither a nod to Ari's new do, but also the strange need both men and women have to change their hair after a bad breakup.
Of the song, Ari says, "I've been a huge fan of Troye's music and what he does for the world for years, so working with him was an absolute honor. When we wrote 'i'm so tired…' he just sounded too good singing it, so I think it was just natural to do the record together. This song is also the last song I'm going to be putting out until I have my debut album ready, so I figured we'd go out on a heartbroken banger vibe so it's sad but fun."
While it's sad that we won't be getting more music from the project until his debut album is ready, Ari at least has left us on a good note and a catchy AF tune to play on repeat until more heartbreak bops are ready. Really, it seems Ari is just writing about the things we all know too well: love and how terrible it is. And maybe that's why we like his songs so much?
However, for the sake of our playlists, let's actually hope that Ari isn't completely tired of love songs… because that would like, suck.
"I've been playing in bands since I was a kid and spent years playing to zero people and begging my friends to buy tickets, so I do not take it for granted in the slightest."
While Lauv might indeed be a product of the streaming age, he's also one of its biggest success stories. He's growing his audience organically in ways some artist spend copious amounts of money to achieve, and in a way that will last. "It's definitely been quite a journey so far, but I have never been more excited to create in my life," he says. "I feel like all of this is just the tip of my potential as an artist. And I honestly just want to create things that change the world in a positive way and last beyond my life. So… more blue. More everything."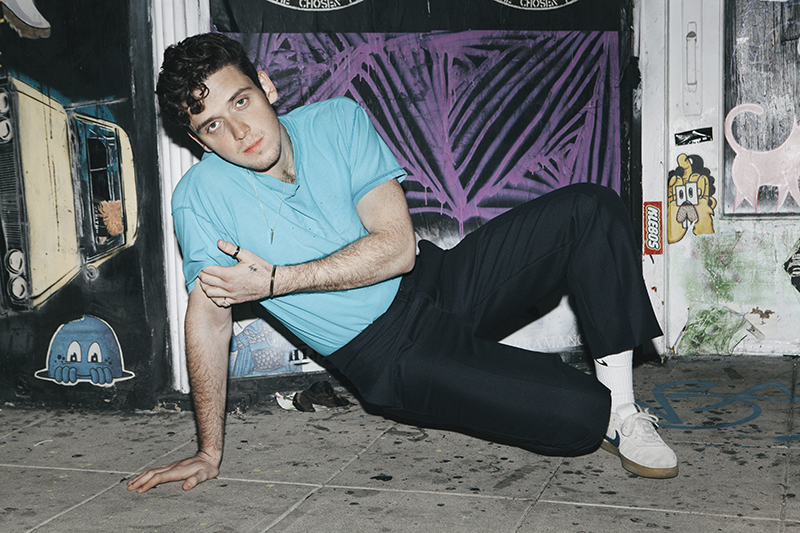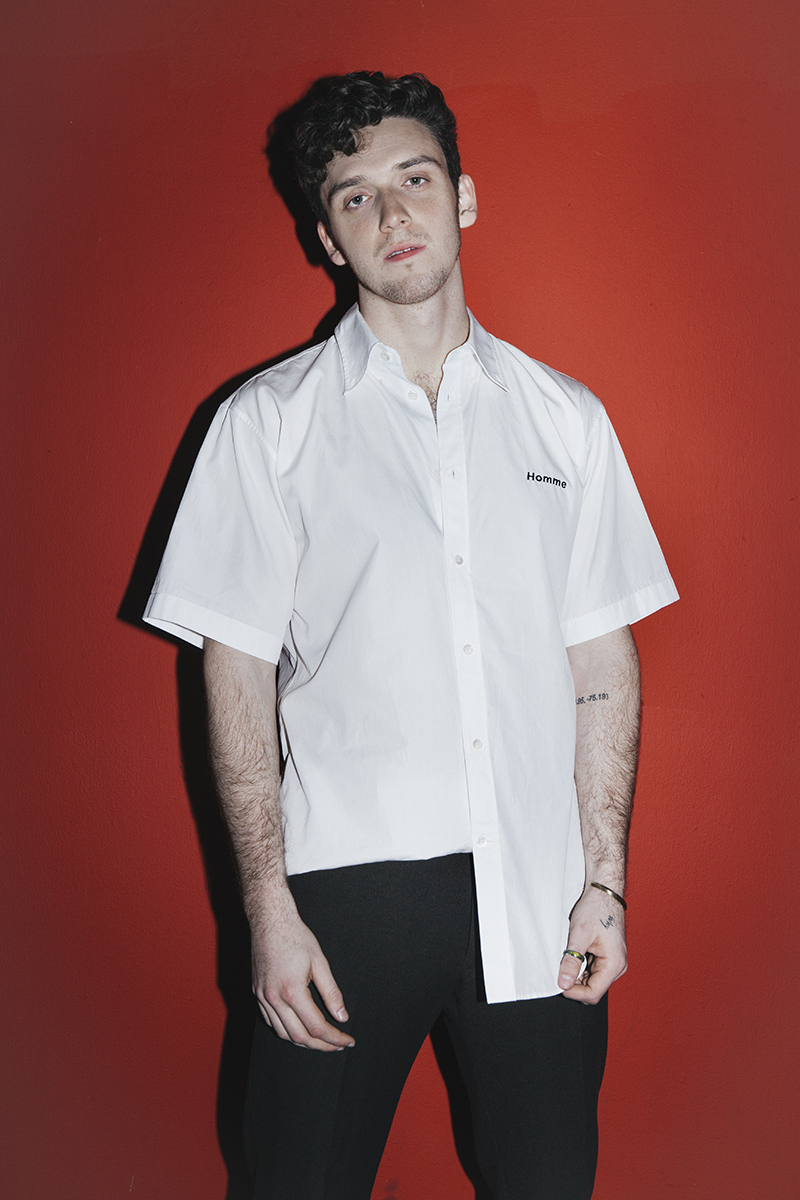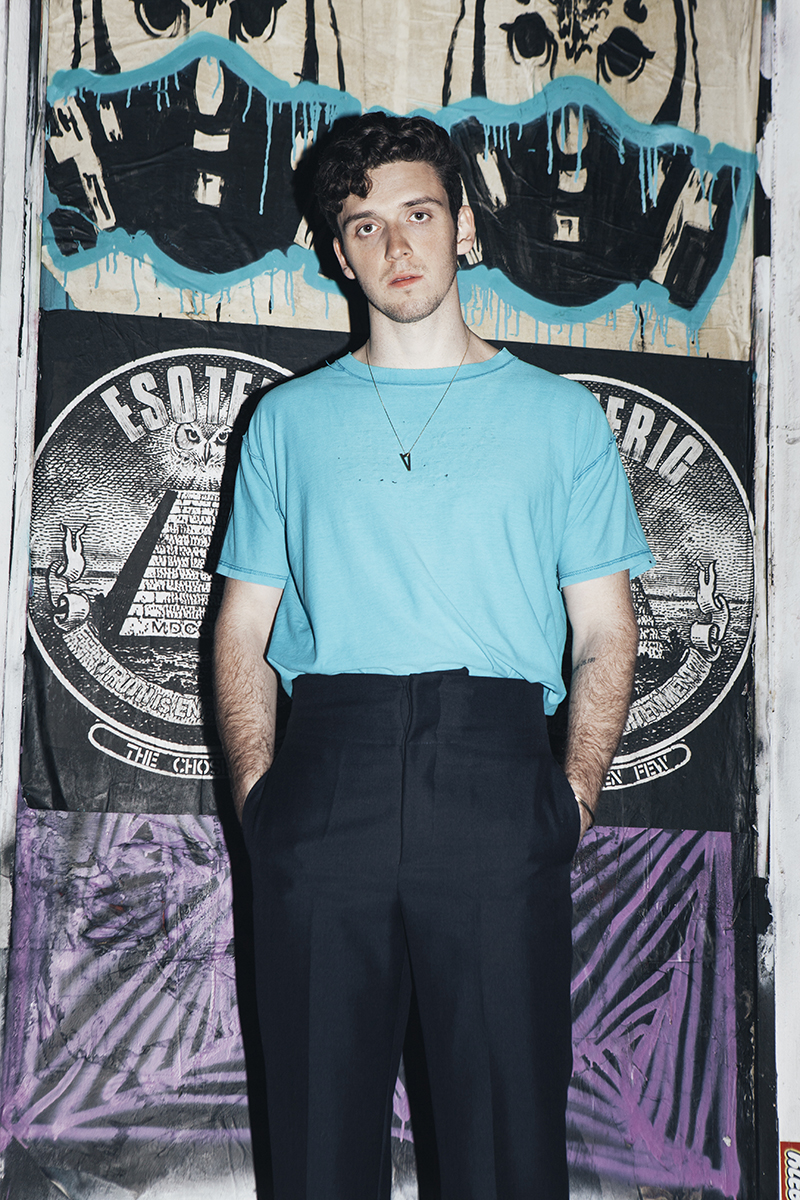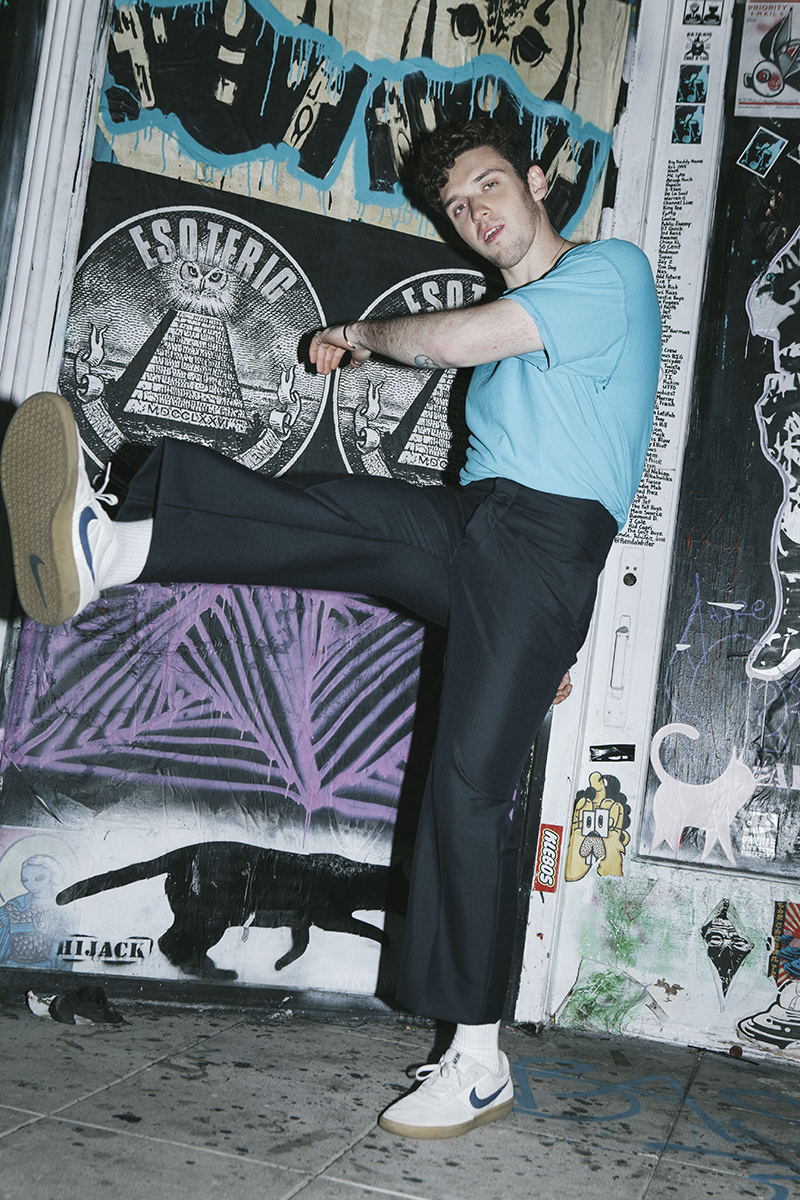 CONNECT WITH LAUV