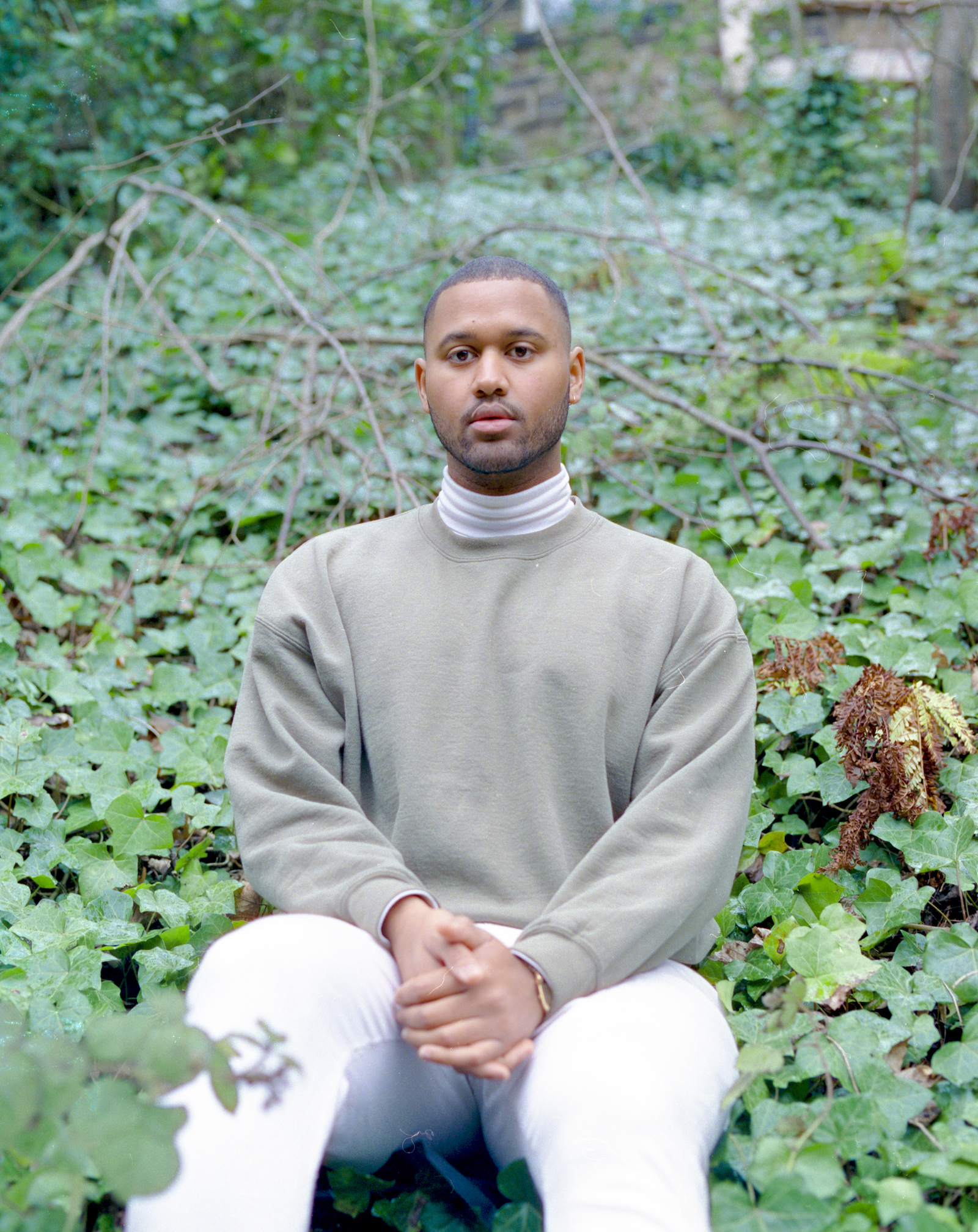 Getting lost in the present while tuning into a nostalgic hum is something that Latir is all too familiar with. His sweet spot for creating music, a soft sense of melancholic pastimes weave through his melodies in a way that reflects his love for old school jazz.
Combining notes of soulful tradition with the youthful tones of hip hop, indie and electronic music, London-based Latir brings an energetic charisma to his tracks – an essence born from a music-centric childhood that began in church and school choirs.
Latir's recently dropped song 'Wallflower' is a spring delight that mimics hope and laughter, shining a light on softer personalities and elevating everyday moments through light-hearted jazz.
We caught up with Latir about dancing in the lounge, new beginnings and his debut headline show.
What can you tell us about your newly released EP? What inspired it?
My new EP, out May 1st 2020, is called "UNTIL FOREVER", and is inspired by getting lost in small moments inside of bigger moments, a variety of intense feelings you get from being completely in the present while living in your personal memories; from heartbreak and loss to being in love, to youthful bliss. Musically, it was inspired by all things nostalgic, melancholic and hints of jazz, indie and hiphop, all of which I've grown up surrounded by!
We're particularly interested in the song Wallflower – can you explain your process of creating this and what it means to you?
Wallflower was the first song I wrote with Leeds-based producer Luvian. It signifies the very start of me realising the sound that I wanted to move forward with for the most part. I wrote about being in a moment where I could see someone else living in their moment and without care. It represents a kind of ideal scenario for me. We felt like the chords and rhythm suit the season of Spring and new beginnings, so we waited until my birthday for the release. Lyrically and melody-wise, I was inspired by classic jazz melodies and simplicity – something that resonates with me deeply. This, combined with my love for fun moving rhythms and jazz, and Luvian's ear for all things electronic and bouncy, is basically what created Wallflower. It's the result of time and love and I hope that listeners can feel that too.
You worked with an all-female band for this song. How did this come about and why was it important to you?
My kindest, most passionate and most loving influences for the most part, have been the women in my life, from my mum and Aunties to my sister and friends. My mum and sister are constantly dancing in my living room and music has always been a big part of my life. I fell in love with it at a young age, with the help of a close friend who would always show me new music and make me mixtapes of her favourite tunes. The way women are able to express themselves freely through how music transcends them, lends to a lot of the reasons why music was created in the first place; as a medium for self expression.
What have been some of the highs and lows of creating music so far?
Some of my highs have been opening a show for my friend Tokio Myers at a sold out gig in Kentish Town O2 forum (in front of 2500 people!), and hearing my first single on BBC radio 1. I remember being in bed hearing it by myself and my smile could have probably blinded someone that night. Making music for the most part is a high, and I think it only becomes a low when external pressures from the business side get in the way of the creativity. In the past, lows would also come from feeling like a song hadn't appreciated in the way I wanted. But that's a part of the business of it too.
Do you have any particular habits when it comes to songwriting? A favourite place you like to work? Anything that stimulates your creativity?
I wouldn't say I have any habits, I'm pretty simple when it comes to creating I guess. I usually start writing either alone or with producers, starting with the melody and chords on either piano or guitar, and go from there. The mood or concept surrounding my mind at the time usually dictates where the chords end up sonically. I could work anywhere, but prefer when there aren't many of us in the space as it's easier to write when everyone's on the same page. I would say being healthy, both physically and mentally, allows me to be a lot closer to my creative buzz, allowing me to tap into different feelings and situations more freely. Being in beautiful places, being in love, the great outdoors, and everything nostalgic is what keeps me most inspired.
You also have your first headline show coming up in May this year. How do you feel about this milestone and why did now feel like the right time for it?
I feel scared – partly because of the current global pandemic – but also nervous, excited, hopeful, and already accomplished in a way. Before you do these types of things they often seem like an impossible task so I suppose I'm mostly grateful and excited, above other feelings! It's definitely a crazy milestone for me. I think given the EP is coming out and my band has come together nicely in the last year or so, it just naturally felt like the right time – hopefully I was right!
What are your hopes for the future?
My hopes are few and big. I hope to live as a singer/songwriter and be able to dedicate most of my time to it, to do more shows and some cool festivals, to create better music that transcends the millions, and to experience many more beautiful moments with those on the same journey!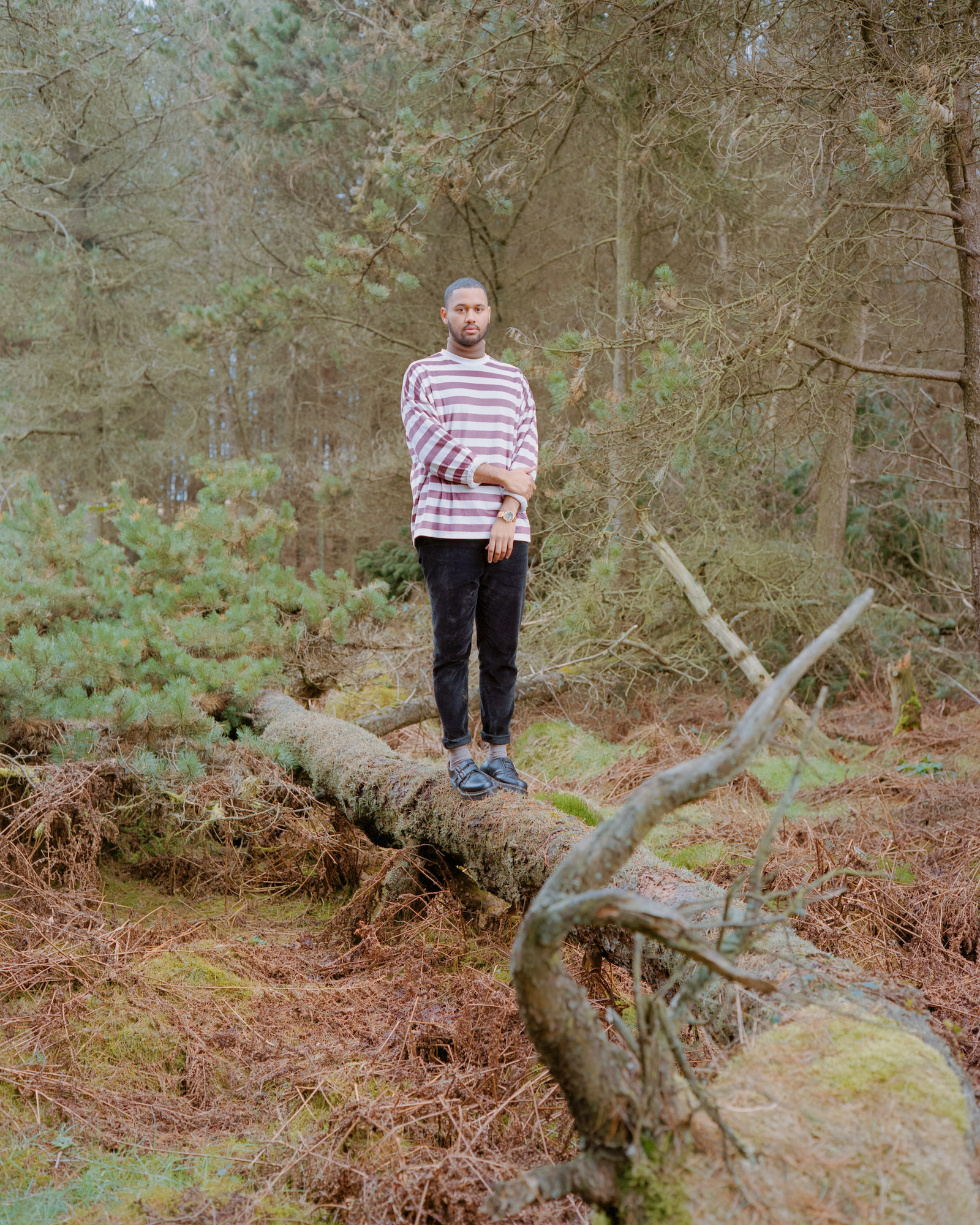 CONNECT WITH LATIR 
photos / Alexander James Fox
story / Abi Buller