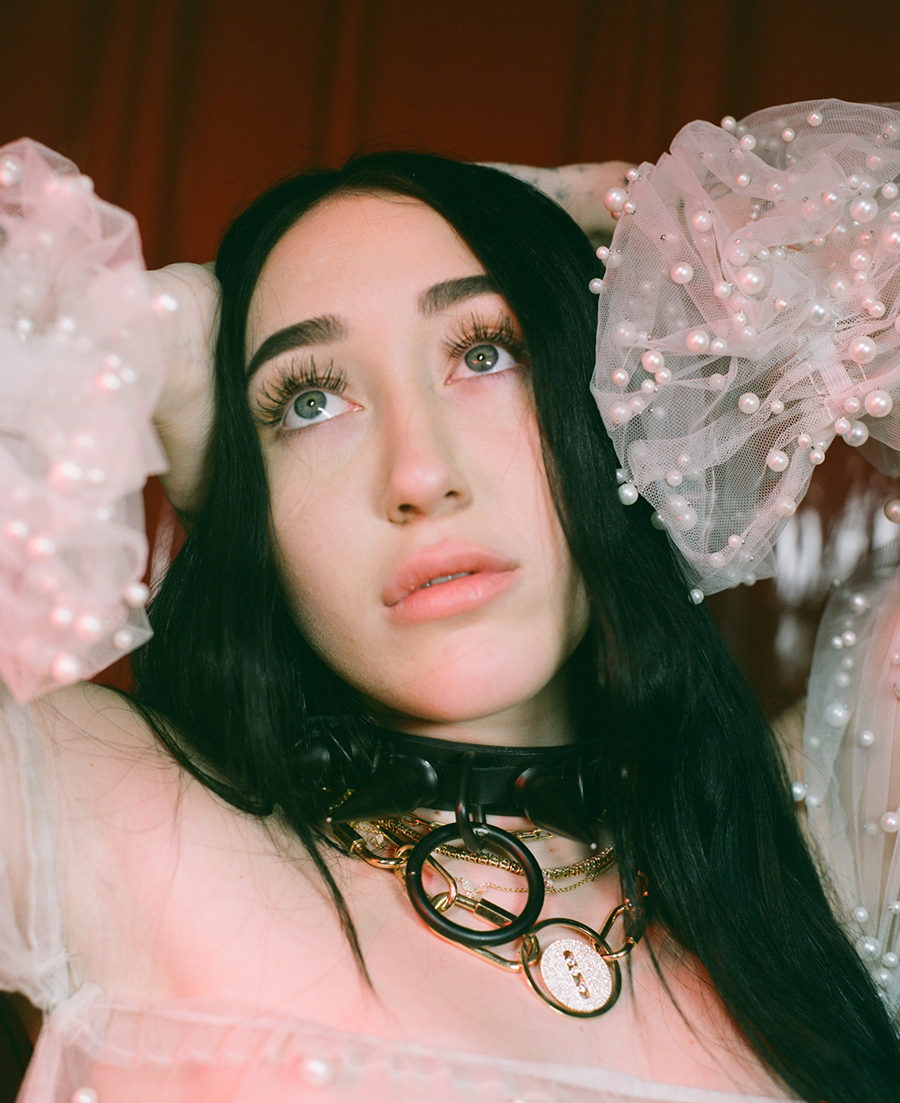 Music is in Noah Cyrus' blood. Her father is, of course, country music's Billy Ray Cyrus, and you surely know her sister, Disney star-turned-pop-rocker Miley Cyrus. Associations with her famous family were inevitable when Cyrus embarked on her own music career in 2016, but listeners quickly came to realize that the now 20-year-old wasn't just coasting on their successes. It's clear, both in her songwriting and the intention with which she navigates her platform, that Cyrus has an innate ability to communicate through music. 
"I actually have a piano being brought up to my house right now, I'm really excited," Cyrus breathlessly tells me over the phone, her Tennessee twang loud and clear. "Music is my everything." This is a sentiment the singer will repeat many times over the course of our conversation, proving what I already knew to be true: Cyrus is an artist, through and through. 
Her greatness lies in her willingness to be vulnerable, a feat for someone who has grown up in the public eye with little left sacred. "My family might have chosen [fame], but I was too young. I didn't choose. So I was out there and I had all these things being said about me and really, all it did was teach me to hate myself."
This self-loathing fueled years of depression and anxiety for Cyrus, reflected in her debut EP released in 2018, aptly titled Good Cry. "I had a really hard time at the end of 2018 going into 2019, which started off the year pretty bad for me with my mental health. I was extremely depressed," Cyrus admits. "I couldn't go into a studio because I was so afraid that people wouldn't like my words. Or that people wouldn't think I was a good writer or a good singer. And you know, I felt really sad for the little girl I used to be that got called Hannah Montana's sister at the age of 7 up until she was 16 and that kind of stripped away her identity. It definitely took its toll on me."
Her downward spiral in 2018 was due in part to her very public and messy relationship with rapper Lil Xan, and what Cyrus refers to as "a really shitty breakup." But she eventually did get back in the studio, churning out what is arguably her best work yet. 2019 brought singles like "Lonely", a gospel-inspired ballad about depression, and "July", a stripped-down confessional documenting the torment and isolation of a toxic relationship. The simple instrumentation and Cyrus' husky-yet-soft vocals on these tracks showcase not only her deeply-embedded Nashville roots, but her ability to tap into emotions that others wouldn't dare go near.
Cyrus has remained painfully honest about her internal struggles, even linking up with the Crystal Campaign to release a clothing line in tandem with her single "Lonely". The funds from the line, called The Lonely Collection, go straight to The Jed Foundation, a non-profit organization that offers mental health services to teens and young adults. "I speak up about this because I know that there's another side," Cyrus says of her mental health advocacy. "I know that there's light at the end of the tunnel now because I fucking made it. You don't have to be alone, you don't have to be afraid."
Throughout all of life's trials, music has been a steady source of empowerment for Cyrus, allowing her to take control of a narrative that so often feels out of her hands. She uses music to articulate her deepest feelings not only with fans, but with the people in her life. "Whenever I tell my friends about a situation or something, I'll be like 'Here, I wrote a song about it. Listen.' And I'll play it for them," she says. "And they almost connect with me more after they hear me sing about it then when I'm sitting there crying and talking about it. There's something about music that every single person in the world can relate to."
One of the most striking songs on Good Cry is "Topanga (Voice Memo)", which is quite literally a voice memo recorded on Cyrus' phone. The singer had been struggling through some emotions, so she asked a friend to come over with her guitar. The pair ended up writing and recording the song in one take in Cyrus' backyard, the crickets singing along. Cyrus' most memorable music is created in this same vein: a single instrument, achingly raw lyrics, and minimal production. "People are coming back to real music," Cyrus says when I ask about her thoughts on the recent "yee-haw" movement. Between fashion and music (you've likely had Billy Ray and Lil Nas X's Grammy-winning hit "Old Town Road" stuck in your head at some point in the last year), cowboy culture is having a serious resurgence in America.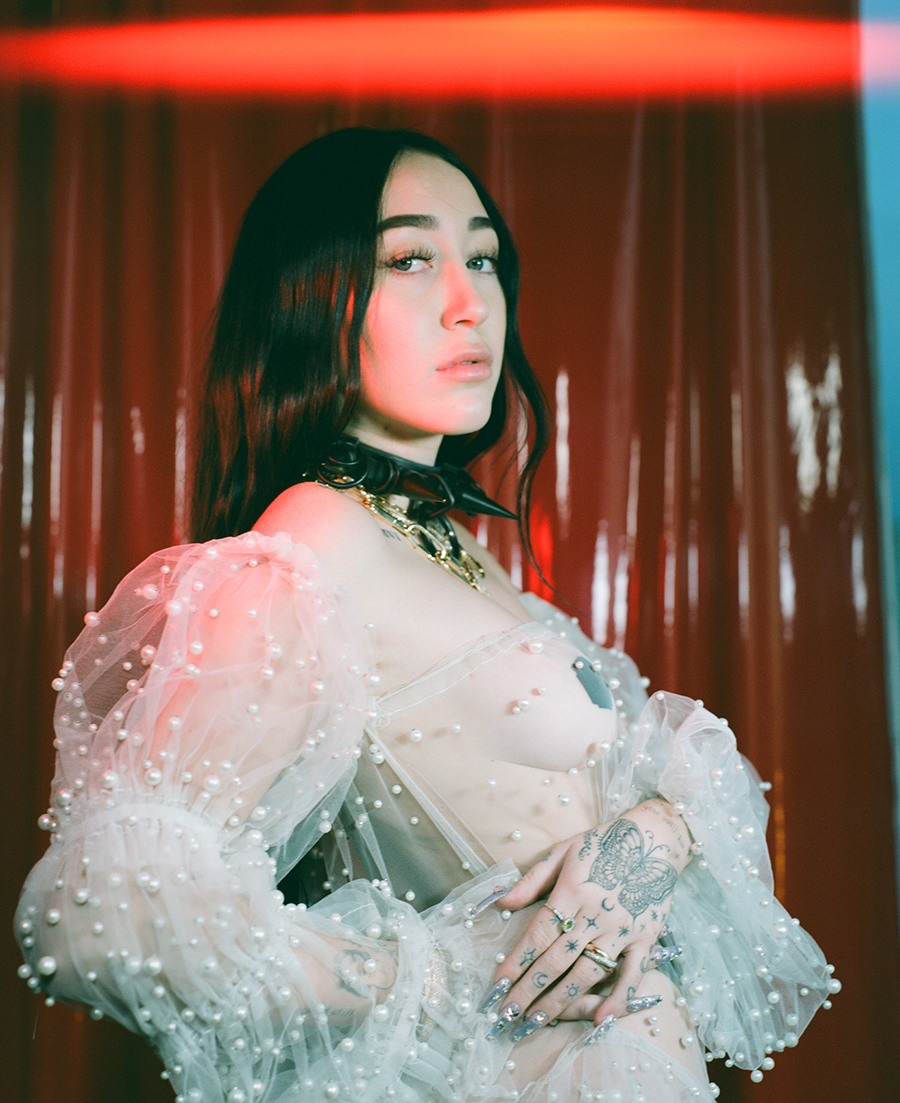 dress, TIA ADEOLA. @tiaadeola 
spiked choker: UNDERPIN PR. @underpinpr
diamond chain link necklace, MESSIKA. @messikajewelry 

dress, BCALLA. @bcallabcalla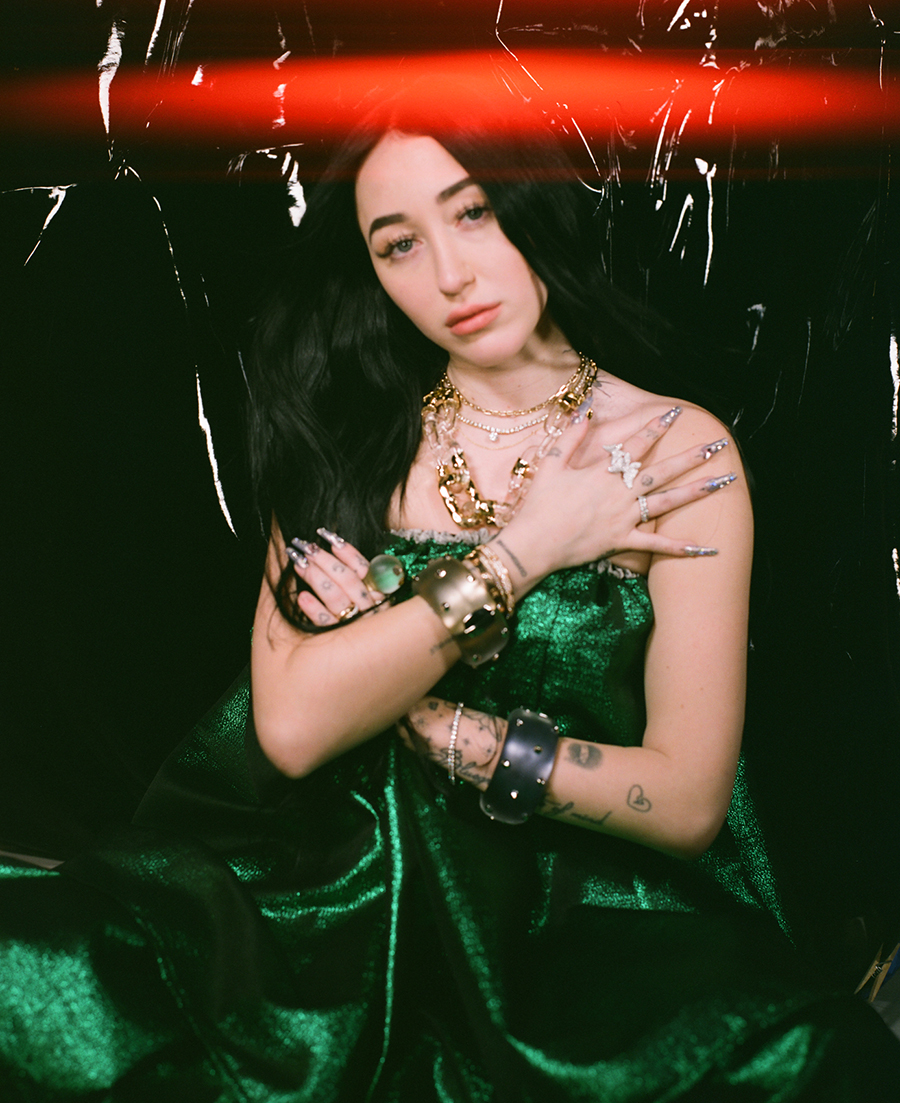 top + skirt, MARINA LEIGHT
@marinaleighatelier
clear necklace + cuff + large ring, ALEXIS BITTAR @alesixbittar 
"I love seeing what Post Malone's doing, what Machine Gun Kelly's doing, because they are bringing back real music," she continues. "For me, that's something that comes out naturally when I'm singing. It's more unnatural for me to not have a country inspiration. Cause that's who I am, you know? I'm full-on yee-haw," she laughs.
When she wasn't dodging paparazzi, Cyrus spent her childhood years riding horses in the hopes of competing in the Olympics. Though she ended up pursuing music, she emphasizes that her family never pressured her either way. "I was given the choice. It was never a question my family asked me: 'What are you gonna do with your life? Are you just gonna do music?' No one ever put me on the spot like that. It was: 'What do you want to do? What's gonna make you happy?' My family let me take my time to grow up and develop into the person I wanted to be."
Though, she laments, she has certainly fantasized about growing up "normal". "Of course I'll think about that because that was never, ever an option to me," she says. "When I went to a high school people were surrounding me yelling about my family and all of this shit and I couldn't take it. I got bullied. There was no point. I surrendered and I homeschooled." 
But at the end of the day, Cyrus says, "God makes no mistakes", and she's ended up right where she was meant to be. "What I've learned recently is to just not take anything for granted," she reflects. "We're here for such a short amount of time. All that matters is right now and loving where you're at right now. I know there's gonna be dark days, I have bad days all the time. Nobody's perfect. But I'm here to show everybody that it's okay to not be okay, and it's even better when you conquer it. "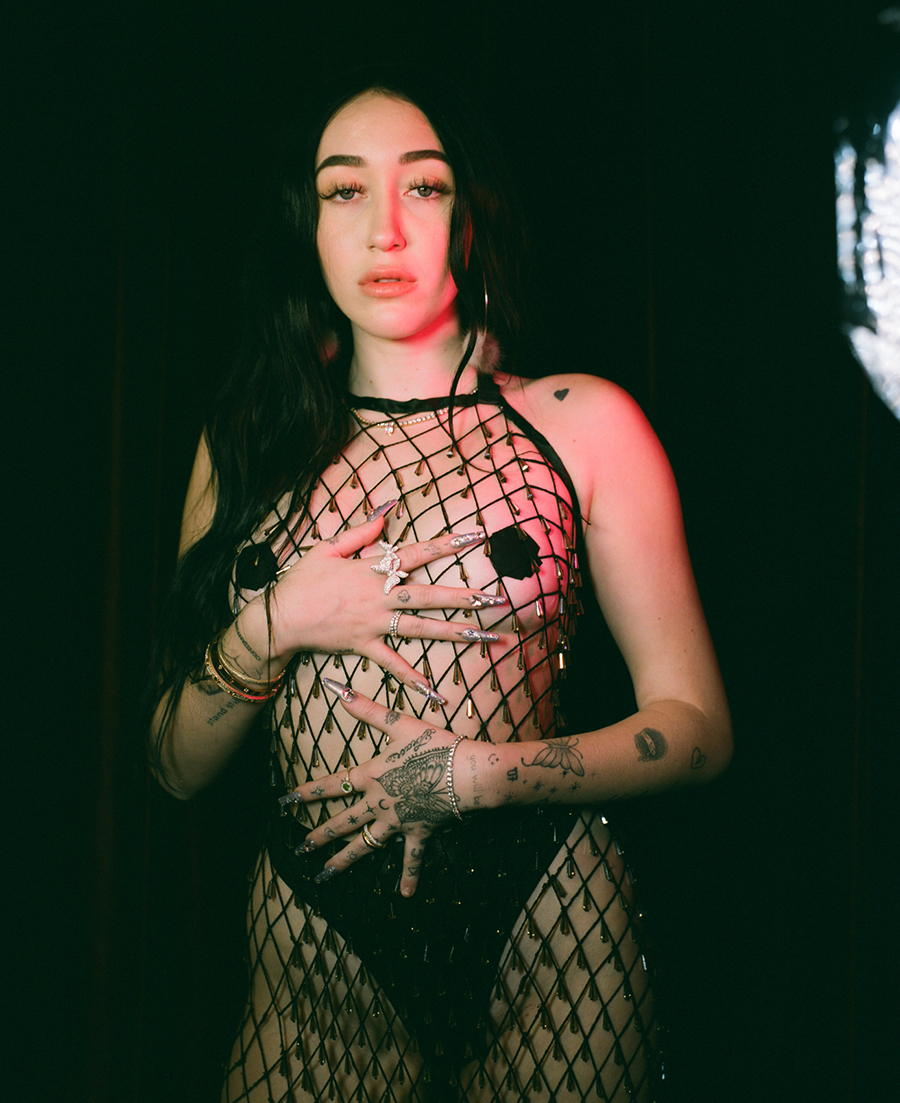 dress, ALABAMA BLONDE. 
@alabamablonde
earrings, FARRADAS KNITS. @farradasknits
hong + pasties, RAVE WONDERLAND.@ravewonderland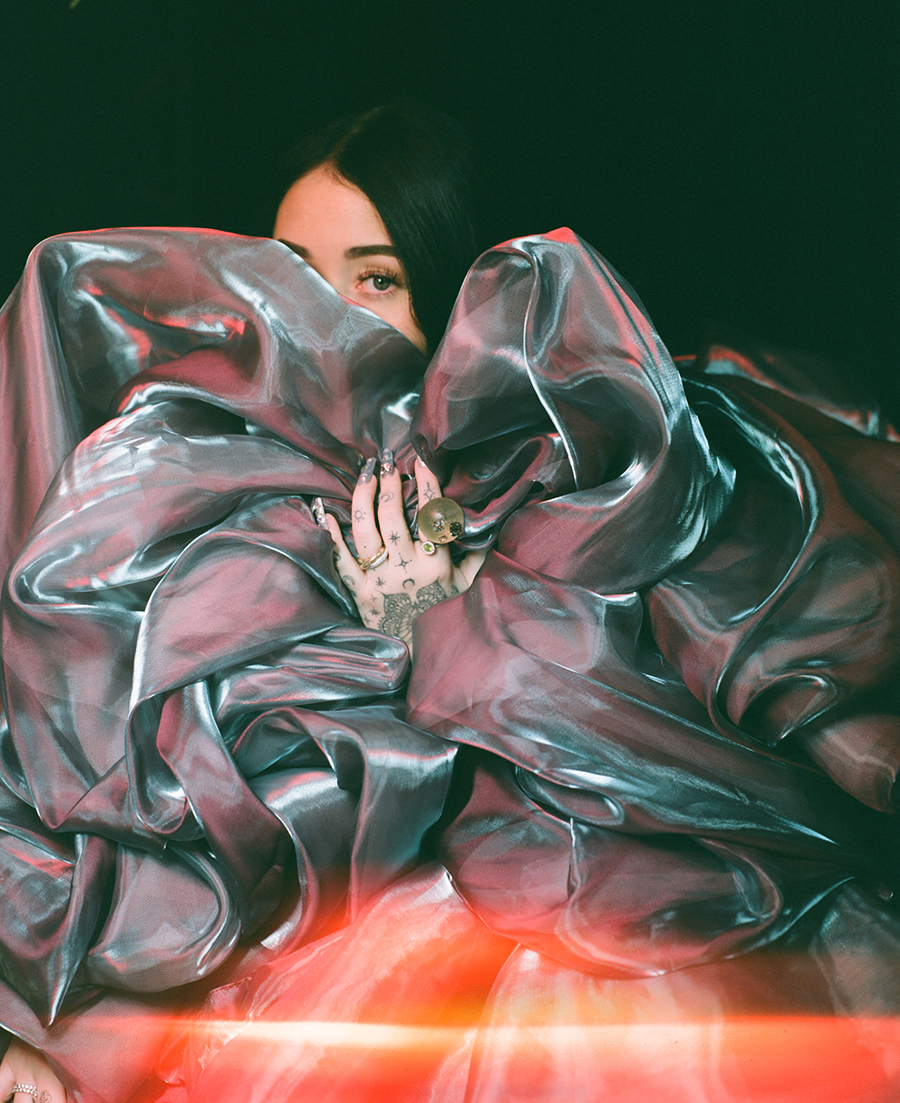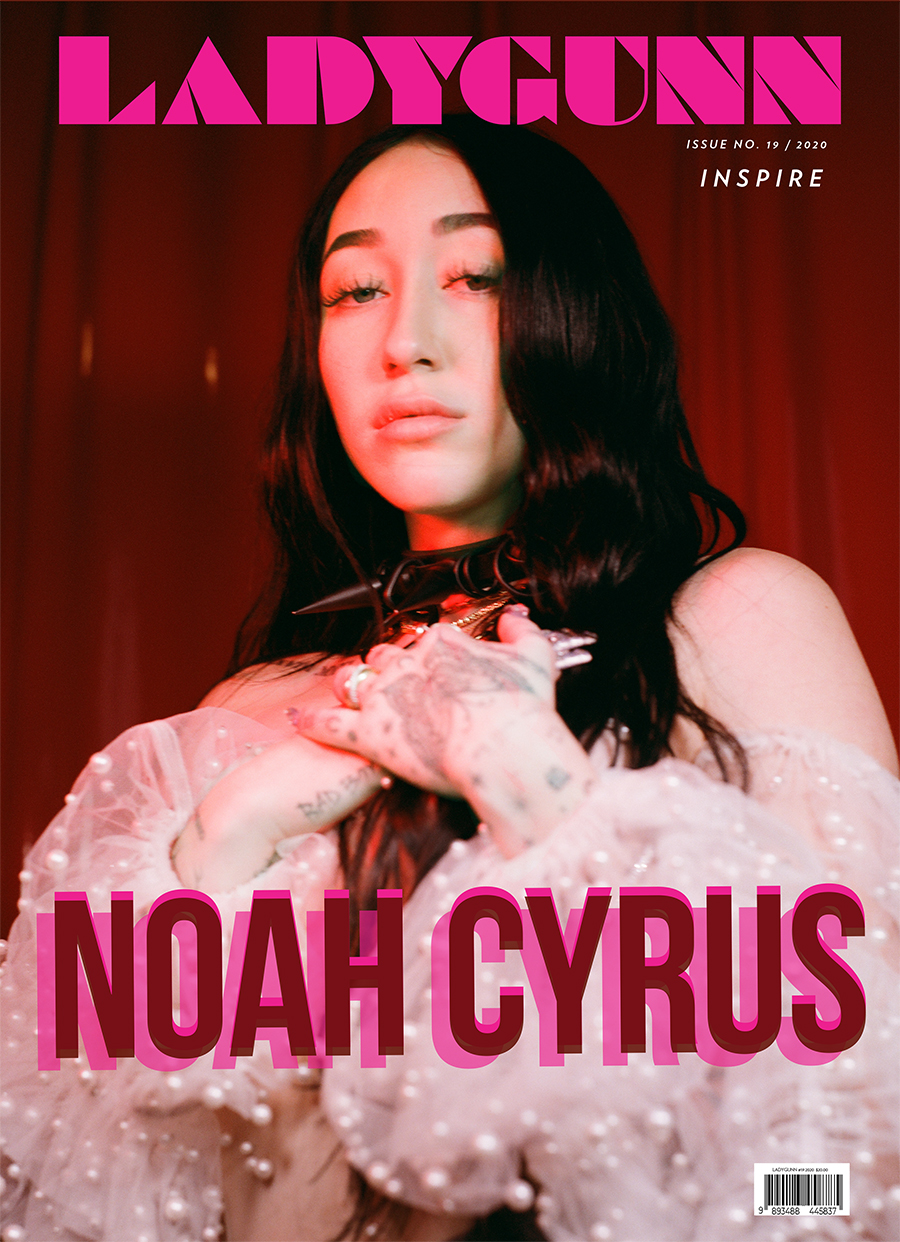 ---
PHOTOS / Jasper Soloff
VIDEO /Jackie Kulla
STYLING / Philip Gomez
MAKEUP / Katelin Gan
HAIR / Clayton Hawkins
STORY / Catherine Santino