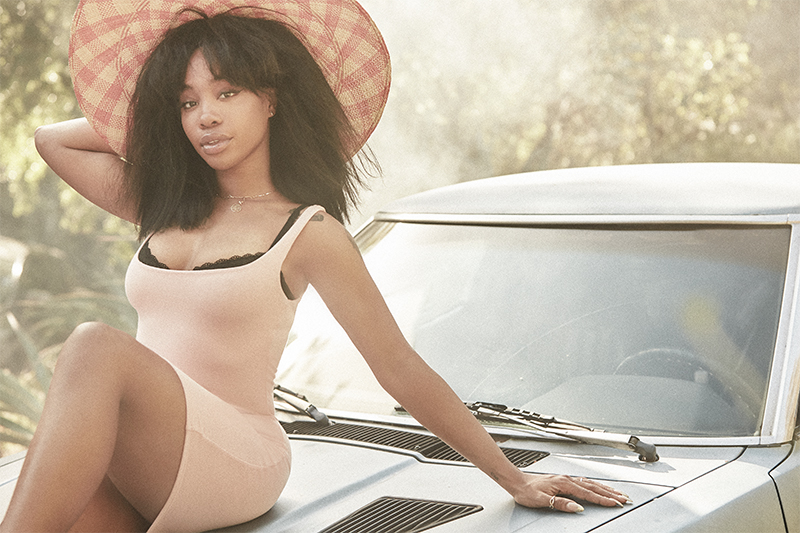 The first time I make SZA's acquaintance is in Her Majesty's court after an intimate affair in Gramercy Park's NeueHouse Hotel. She has just performed a selection of music from her highly anticipated debut album, Ctrl, that has moved everyone to a thumping standstill. Awash in a fountain of purplish-red light, she sang out to the crowd beautiful tales of anxiety, love, deception, and truth like a swirling diary of life lessons. In a candlelit room where she is ushered to later, I approach her, a beauty with an infectious grin and a mound of brushed-out black curls atop her head. She stands graceful and courteous, a bit overwhelmed at the commotion and splendor around. She tells me my hair looks soft; I tell her she is one of the most beautiful people I have ever seen and heard. 
Hours earlier, the room was packed to the brim with street-cred, music head influencer types and press buzzing around the most coveted event of the night. People with clipboards gatekeeping crowds desperately trying to get to a good spot in the room, a glimpse into one of the most hyped and guarded LPs in the last couple of years. Ctrl is an album that has made the rounds, peppered with drama and anticipation of its release. Last year, SZA tweeted in a fit of passion to boss Terrence "Punch" Henderson at her label Top Dawg Entertainment, "I actually quit, @IAmStillPunch can release my album if he ever feels like it — y'all be blessed." The tweet rang out into the internet and caused quite a frenzy amongst rabid fans eagerly waiting for new music from the songstress. With three successful EPs under her belt, features on records with Rihanna and songwriting credits for Queen Beyoncé, the pressure mounted similar to how a diamond is formed, the blogosphere weighed in on the release of her work like 725,000 pounds of suspense.
"I think at one point, I felt it from everywhere," SZA says about the pressure, "Now I don't feel any because I'm beyond the point of having it anything to do with me. There's nothing that I can do about the process that's taking place. I know that everything will be right if it's meant to be right. Right now, I trust the timing of what's happening. I'm just focused on completing certain things that I want and like really trying to detail my vision, moreso just trusting whatever the process is and just trying to utilize any time that is given to me. I guess I feel pressure, and then I don't. It's weird. It's like we slip out of those moments. Whatever your angle is, that's when the pressure and anxiety start to kick in. You have time to improve and you have time to work."
As the first lady of her label, she sits on a music dynasty that includes the likes of Kendrick Lamar and fellow Black Hippy members: Jay Rock, ScHoolboy Q and Ab-Soul. TDE is a royal house of millennial icons who have shed more burgeoning light and sounds to a generation of kids who grew up on the internet, 90's music and aftermaths of civil liberties violations that have been institutionalized, burdened and buried into Blackness. The fanfare of the group collectively and apart has resonated with people in every pocket of the world, resparking sage narratives of community, growth, rage, and autonomy. 
"Now, it's not even just color," SZA says of the global climate. "It's demographic, economic – it's all kinda shit. It's more than just being black. You can be poor, and Niggas don't care about you. You could be foreign; you could be Muslim; you could be anybody. Everybody has a reason right now. And what's even crazier is you could be poor and white and a Trump supporter and not even know that you too are disenfranchised, and you're out here playing yourself. There's so much at play here: ego, money, fucking so much more than what we see. Right now, none of it makes sense. People are not even using common sense, and I've never seen common sense disappear from an entire group of people so vastly. It's very weird."
Growing up in New Jersey in a devout Muslim household, SZA was born Solána Rowe. Her artist namesake is from the Supreme Alphabet — the 'S' means savior or sovereign, the 'Z' stands for zig-zag, and the 'A' stands for Allah.  As a child, young Solána was introverted and stressed out. Really stressed. She recalls feeling depressed and alone most of the time. She spent most of her time with a neighbor and was heavily involved with dance and sports
"I wasn't very popular, and school was very hard for me. In general, I could never figure out why I was there. It was just weird. Sports was definitely an outlet for me, especially gymnastics. It was definitely something that was meant to be. It didn't have anything to do with popularity or anything like that. I wasn't really good at being social."
In her debut, her upbringing and approach to the world are showcased with inspiring soundbites from her mother and grandmother, giving us insight into the strength, love, and complexity of black womanhood, from which she stems.
Her household was an expressive one, an upper-middle-class love story that SZA talks about with a swell of pride in her tone. Her mother, a ballerina, danced all over the world, living in Senegal, and part of avant-garde dance and African jazz era. "She taught me so much stuff with movements," SZA gushes. "She's graceful, and I'm not… You know when you're in church, and everyone is singing, and your mom is next to you, and you're just like 'damn, nobody sounds like my mom.' My mom is great."
SZA first started making music because of her brother Daniel. He is the rapper who goes by the moniker Manhattan and one of the first people who pushed her to make hooks for his songs. A protege who fell into music casually and hesitantly, SZA never sought out music or fame.
"I definitely never put that out into the universe. I just kind of accepted it. It just arrived to me," SZA says of her path.
On her early tracks SZA's voice soars, they are glorious hymns that made it clear to everyone she could not look away from her gift as an artist.  She started crafting her music patiently and eloquently, building an intense support system and fan base within the music industry for just singing and writing about whatever she is feeling. As an artist, she creates sounds that are full of beautiful, illusory falsettos that appeal to diverse streams and interests. Intelligent sounds that seem to live in every genre, every place, and every corner.
The general SZA vibe has always been abstractly introspective to her life and art. She's unmanufactured. She does her own makeup and interjects sentences with lonesome sighs, and graceful pauses. It's a woodsy part Laurel Canyon, part Jersey, complicated girl next door prototype that might be down to fuck and definitely doesn't give one. She's a trope of the femme fatale ingenues that everyone falls in love with. Like the Julia Roberts', Nia Long's, and Drew Barrymore's of the yesteryear, SZA has the type of entangling aura that is as intriguing as it is heartbreaking. Her music was always a labyrinth of lyrics and intoxicating, siren-like harmonies that sat in your body like a relaxing green tea.
On Ctrl, things are more straightforward – callouts to mom jeans, blunts, heartache, and fucked up relationships take center stage in her foray into piercingly raw, sexy pop. The album offers up a musical accompaniment to burgeoning black girlhood. It's solace for anyone who has wrestled with identity in terms of gender, color, or sadness and shined through it all.
Ctrl is an explicit, candid record for all of us tying a pretty bow on a variety of reclamations of black woman's sexuality; an unbounded record for her fans, but mostly for herself. Every track that has been released from the album has immediately cemented additions to the music herstory and an era of SZA that is unabashedly her own.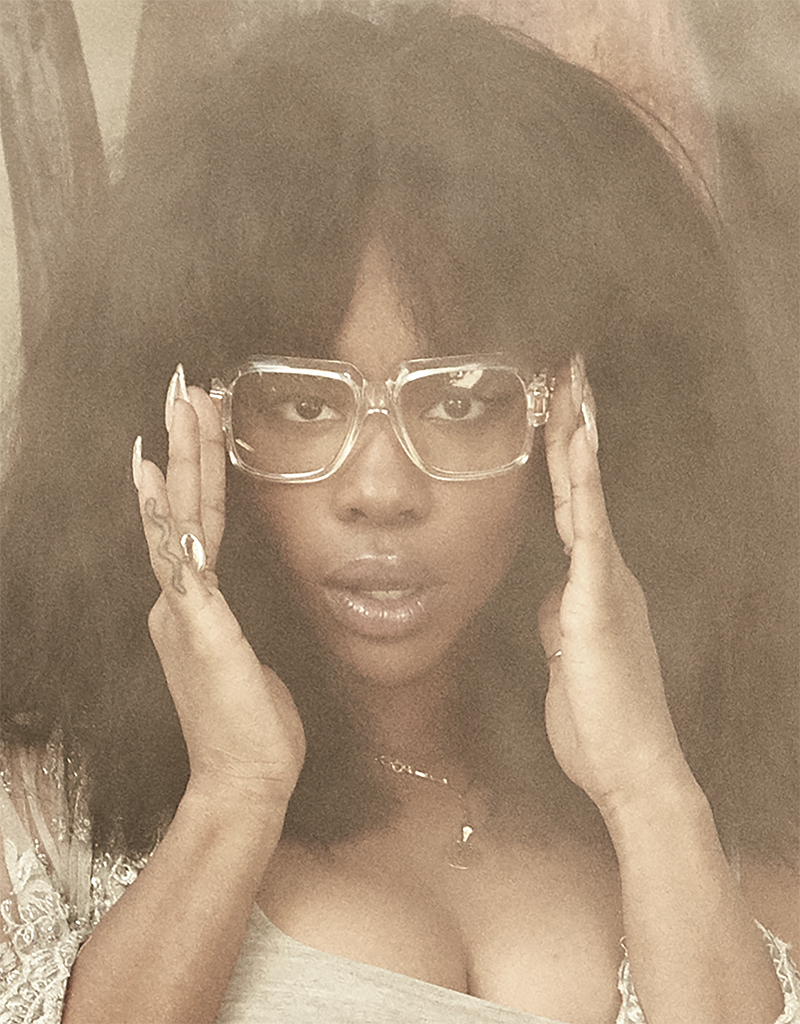 CAFTAN / JULIA CLANCY BODYSUIT / ZARA GLASSES / VINTAGE
"This is the first album where I ever talk about boys. It just sounds like I'm talking about boys! I think it's a very emotional point that nobody has ever heard me do before in terms of like very direct with feelings and not metaphorically. That separates me from other people," she sighs into the phone.
She is at her home in Los Angeles looking through emails and texts when we chat on a lackadaisical afternoon. I can imagine her donned in luxury streetwear and her trademark lion's mane and freckles, curled up with tea and a notebook, distracted and maybe biting her lip thinking of her music. She gets excited when an email comes through regarding a track that is loved by her producer. You can tell she is grinning, and this interview definitely isn't one of the most important things in her life right now.
She has always navigated the fame cycle and music industry the way she does her music, one step at a time, an open, curious version of herself bonding with her audience by divulging battles with anxiety, depression, crushes and the process of just being. There are always celebrations of her environment and Mother Earth, a juxtaposition we see on the cover of Ctrl, with SZA outside sitting amongst a bed of old electronics. The outdoors is a place where SZA feels welcome. "I'll make time for that all the time," she says of being around nature and water.
She floated through high school in a daze before entering college at the beseeching of her parents. College wasn't a place where SZA necessarily thrived, and she wasn't happy. By her last semester, she quit going, much to her parents' expense and dismay. It was a time where things seemed to be crumbling, and she found herself working odd jobs between retail and bartending at a strip club.
Music was the one thing that somebody didn't tell me, 'you're not doing a good enough job, you have to leave.' I remember working at Sephora… When I wanted to quit, my mom was like, 'What, I am so disappointed in you.' And I was like. 'Mom, I'm so sorry.' But I just couldn't be there anymore. Listening to the same music in my fucking earphones. Music was my real job in my brain. But to everyone else, it was just a hobby. But I was just like, this is my real job. Everything else is distracting me from my real job. People just like, 'this bitch is lost.' Delusion is so frowned upon, and people are just like, 'What? How are you gonna do that?' People would look at me like I was crazy. As long as you do anything with your heart and it is genuinely what you want to do, and if your intentions are good and you follow through, it will be guaranteed work out."
Sound advice from someone who has risen to the top of the charts and resonated deeply with so many by exposing the diaries of her heart, pride and talent on her sleeve and diving in, head first, eyes open. It's a gorgeous story to watch unfold, a woman just figuring it all out.
"It's just easier for me to be honest in my music than, to be honest in the real world. You don't really know yourself until there are a lot of people looking at you, and then it magnifies parts of you that you haven't made amends with. I'm still trying to learn who I am. I am okay with not being able to edit every part of me, even when it's shitty sometimes. That's the point."
With that SZA took Ctrl.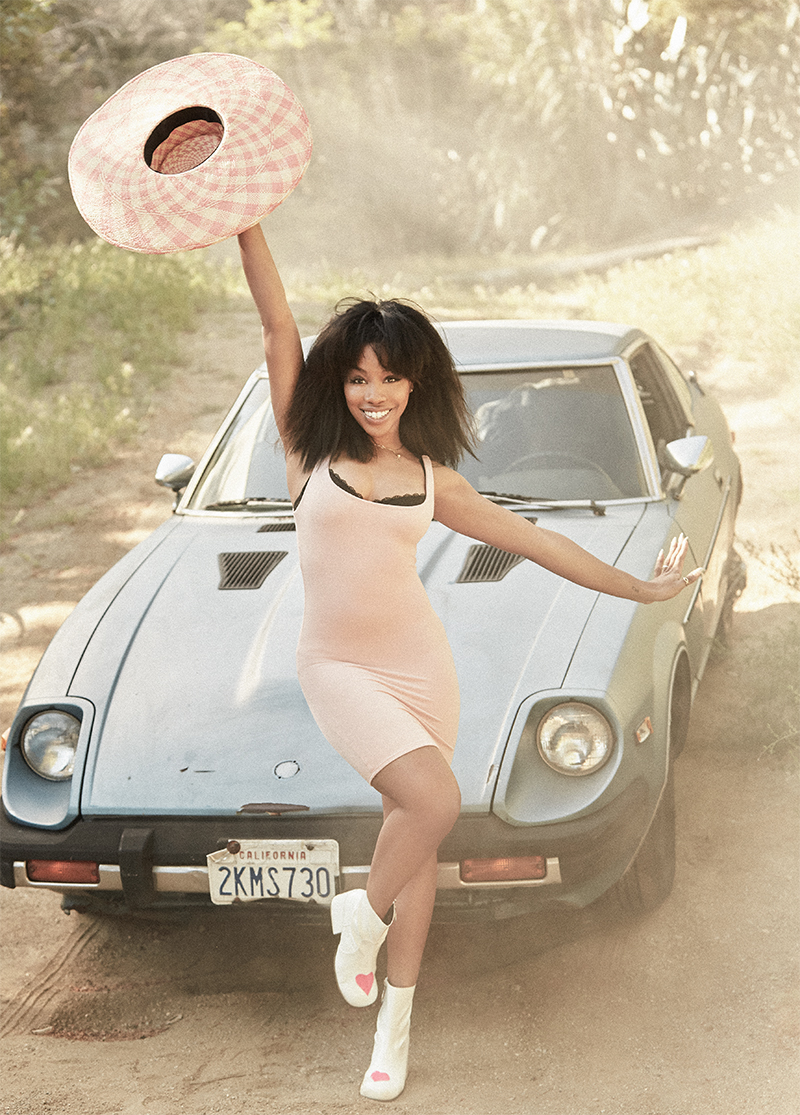 DRESS / NAKED WARDROBE BOOTS / UNIF HAT / GLADYS TAMEZ MILLINERY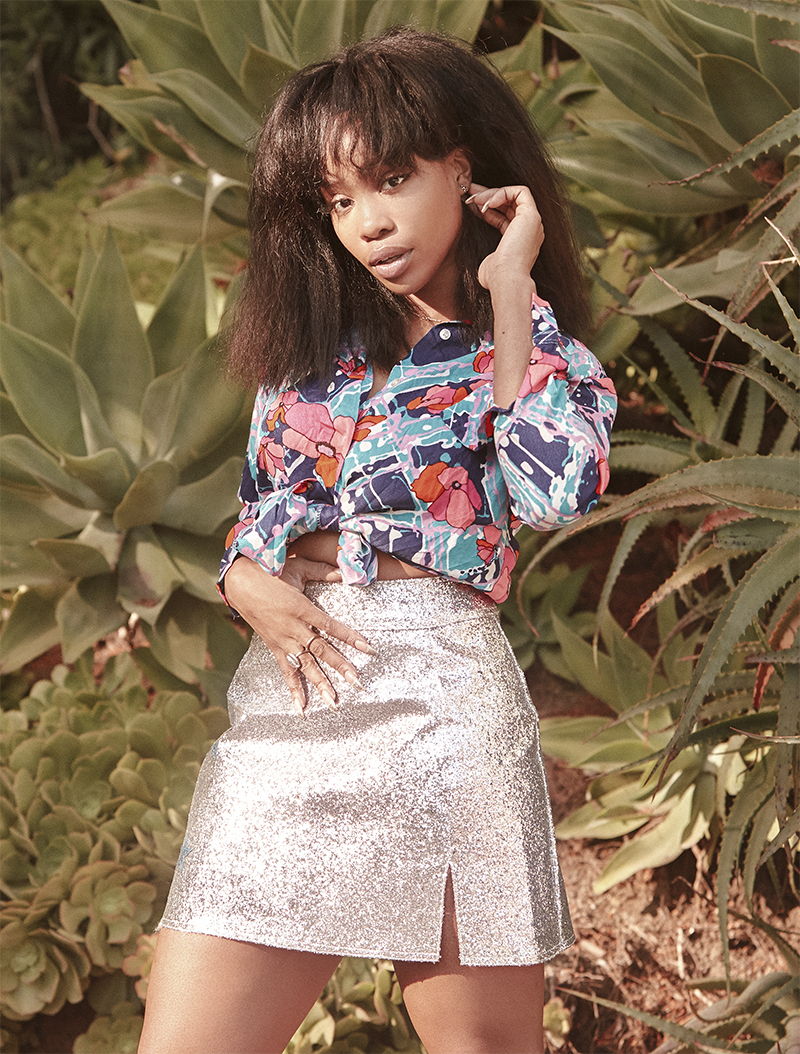 SHIRT / VINTAGE SKIRT / UNIF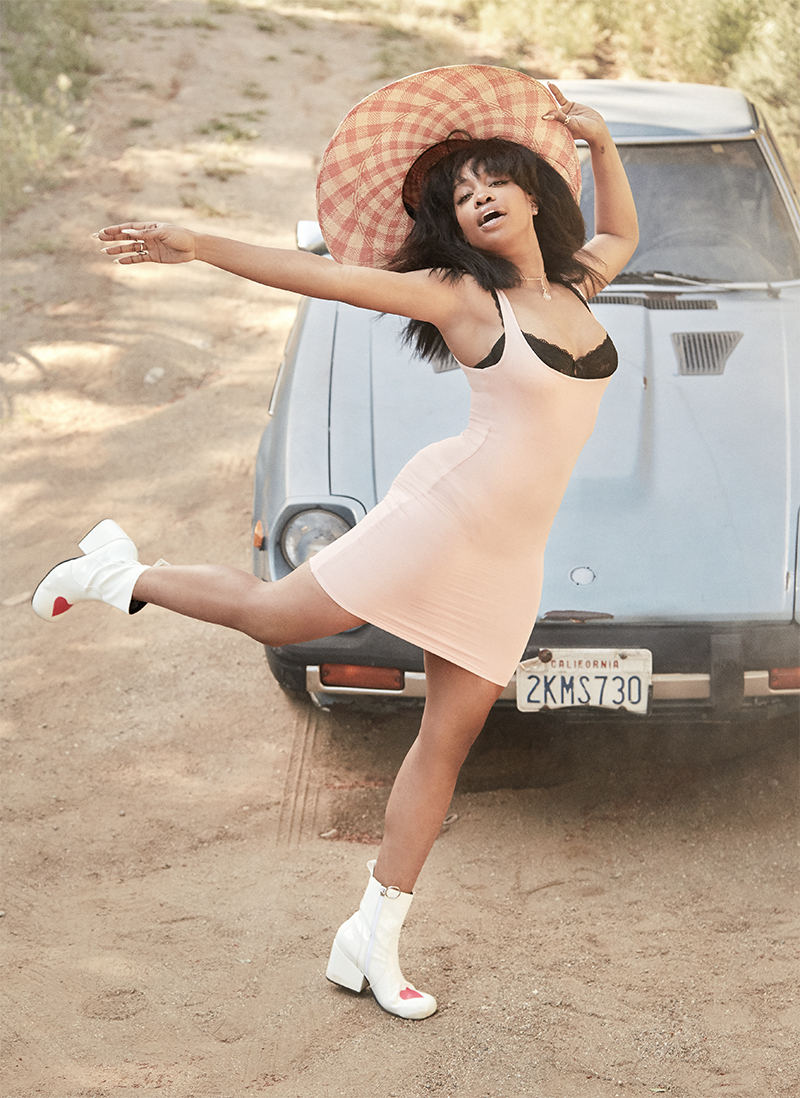 TOP + PANTS / UNIF BOOTS / STYLISTS OWN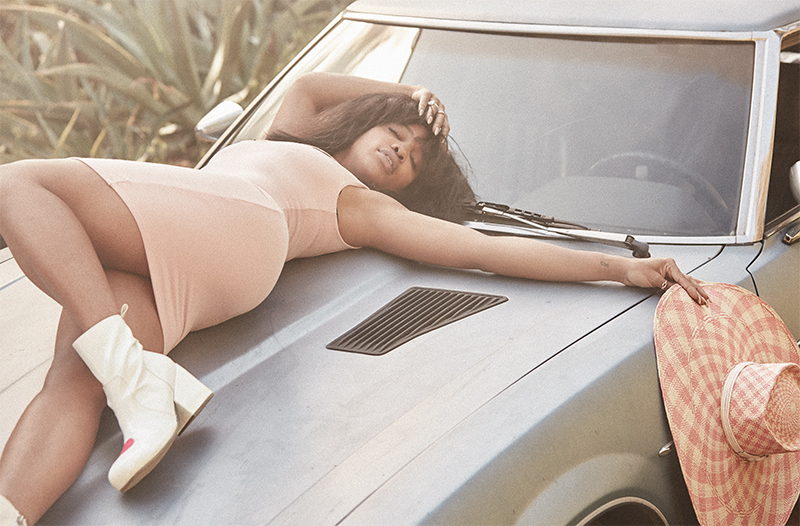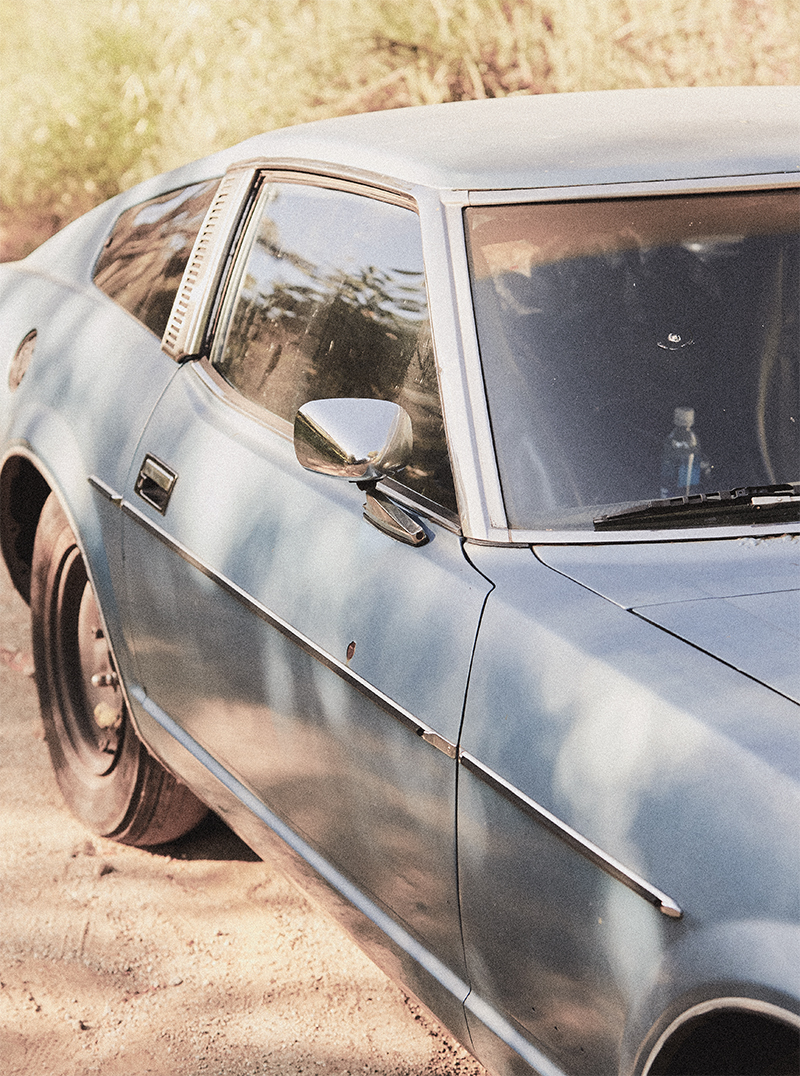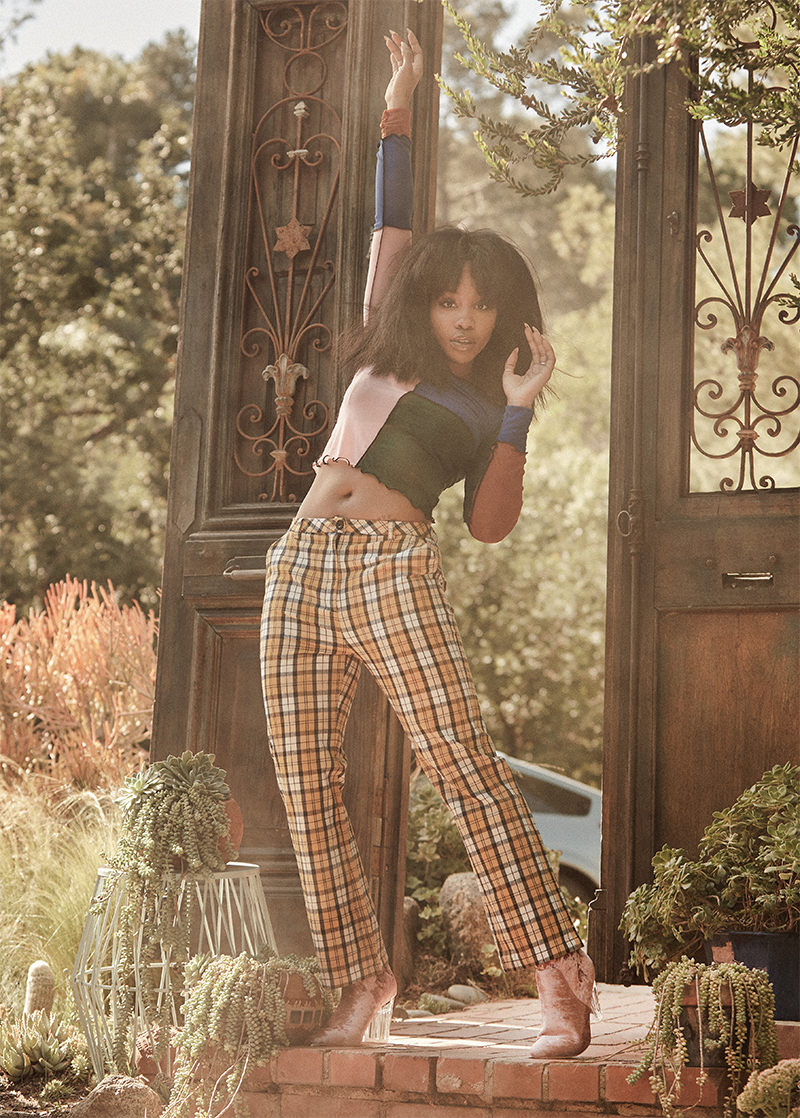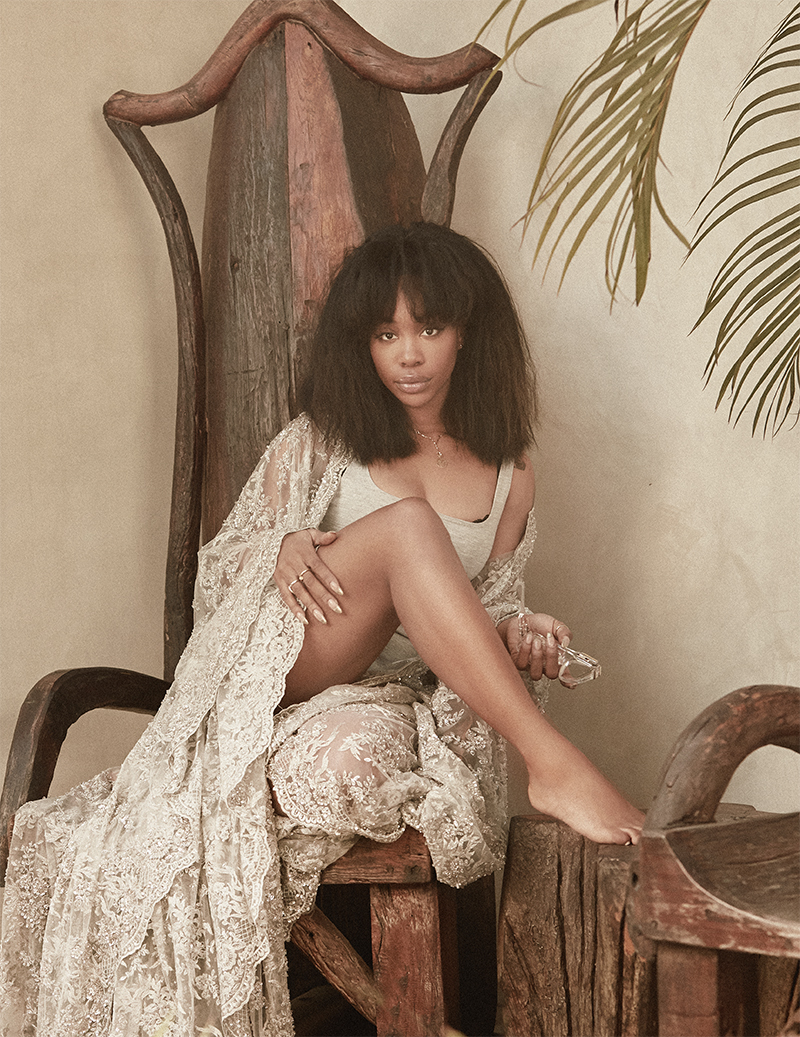 photos / Jason Rodgers @ the brooks agency
styling / Lisa Madonna
hair / Neicy Small
props / David Davis
Digital Tech / James Weir
assistants / Dennis Lin + Alex Gay
story / Koko Ntuen