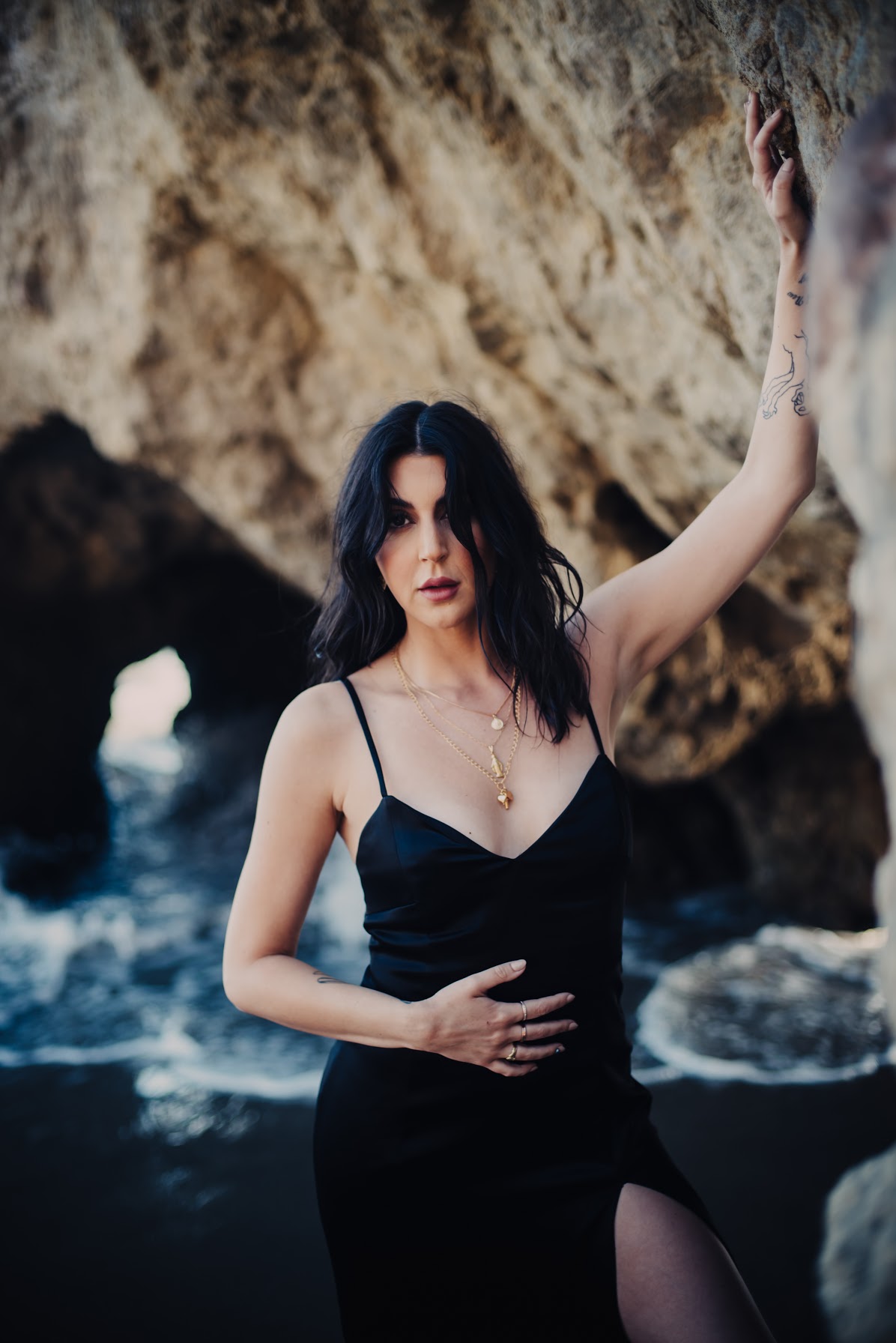 "We're uniting more and getting louder," LACES (moniker of Jessica Vaughn) is an artist, songwriter, and music executive. "We've only just scratched the surface on what we're really capable of and what we're going to tolerate…so buckle up."
In the music industry, who holds the power? Historically, women have had to answer to men and, even as the gender roles begin to change, pushing your way to the top requires a "take no shit" boldness and a new way of thinking. In a study funded by Spotify, hosted by the USC Annenberg earlier this year, it was calculated that 21.7% of artists, 12.5% of songwriters, and 2.6% of producers are female. The ratio of females to males in popular music is 1 to 3.6, and the gender gap of male to female songwriters is a stark 12.5% to 87.5%. Where are the women?
"I was being told…there can only be one woman at a time." Jessica Vaughn entered the industry at a young age and for the first time, is talking about the traumatic experience that came with it. "That was a lie that the industry constantly would fabricate and tell women in the industry. In a way, women were coming from a more competitive place with each other because of this narrative we were all being sold. I never saw Lady Gaga or Katy Perry embracing other women until many, many years later."
Despite the manipulating separation, we have more and more women being recognized in their roles in the music industry, whether they're an A&R, writer, or Head Bitch. Vaughn, founder and president of Head Bitch Music, started her journey at age sixteen when she was signed by manager Bob McLynn, and quickly found herself with a record deal and life on the road. 
McLynn became like an uncle to Vaughn in those early years of transformation. She became Charlotte Sometimes and lived her dream of singing, writing, and touring. It wasn't long, however, before her career became emotionally and eventually physically dangerous. It all started when she asked for a day off. 
Hear the full story (and how to overcome trauma in the most 'head bitch' way possible) in our interview with Jessica Vaughn below. 
"It was very isolating…just like I think any young woman would feel…with a bunch of dudes coming from a ballet background to being on the road full time. When you are promoting your first major label record, it's pretty grueling. You're doing radio tours, actual tours, meet and greets…and then you're saving money so maybe you sleep in a Motel 6 with all of your band mates in the same bed. I definitely wasn't feeling great. 
"And [Bob's] reaction was… 'Maybe you're not ready for this. Maybe you don't want it enough.' I felt like I was calling him as…this safe space. Who was I supposed to tell?" 
McLynn's second move was to send Vaughn to what's famously known as a Rock Doc, who prescribed her a cocktail of sleeping pills, mood stabilizers, and steroids. Then they put her back on the road. 
"I'm opening up for this band and the boys are like, here have a whiskey shot! And again, we were told to be a part of the boys club. You have to be in that community because you don't have any other female community. So I'm on all these pills, I take a shot. 
"There's a bass player in the band I'm opening up for and he puts me into the dressing room, undresses me and fucks me. And I'm too fucked up to say no."
The next day, the same musician confronted Vaughn backstage and assaulted her again. 
"It took me a long time to say I was raped…I was weird, but I didn't talk about it. When I had left my management, two years later we had a sit down [with] Bob McLynn, my old manager. I said, 'You were like an uncle to me, and I feel like you didn't protect me. I felt like I was trying to articulate what was happening on tour and you never had my back. You had different things in play, other men you were trying to put in different bands…and I get it, this is a business, but what I can't forgive is when this happened, you sent me to the Rock Doc instead of just hearing me out and giving me a day off. And then this man had sex with me and I was too fucked up to say no."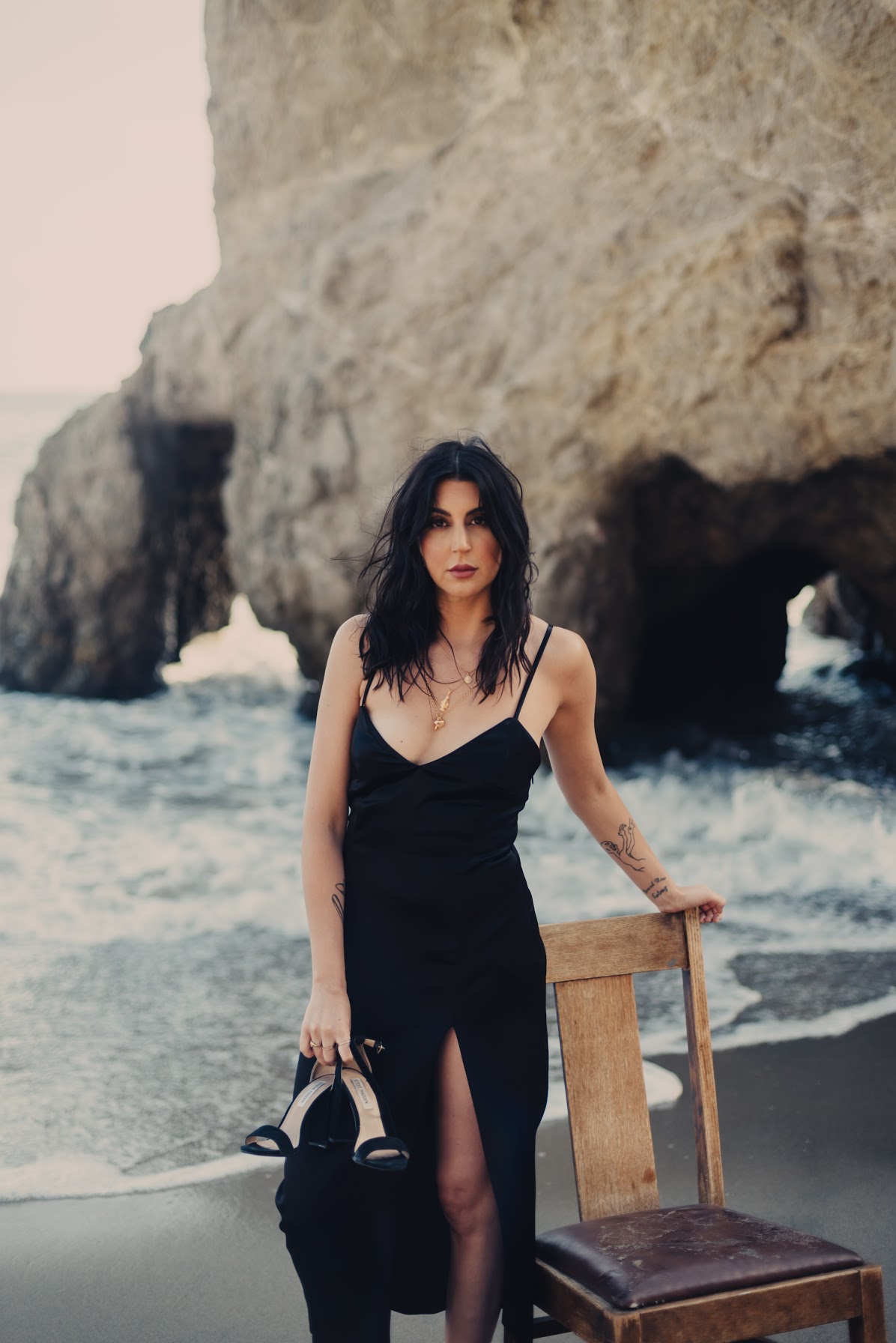 McLynn's response was prehistoric and small. He said, "Well I'm sure you did something or wanted it."
"I'm not really into cancel culture. I think we cancel a lot of people that have the ability to be redeemed but I think it's disgusting to profit off powerful women when you're not accountable for what you did to others."
The good news? We can speak up. We're louder together. We don't buy into the narrative that women take away each others' power: it's the opposite. We enhance one another. Whether you are female, male, non-binary, trans, or still figuring it out, we can hold space for one another in which we are protected, seen, heard, validated. This is the culture we are promoting now. This is the renaissance we'll enliven. 
"You know, things are not dope right now. We're apocalypse 2020, we're in a social revolution, our girl just died, she might be replaced with a deeply conservative person that can reverse Roe v. Wade. So I mean *laughs* definitely not the future I want to sign up for but because of that, counterculture will get louder like we've seen it always happen before. You're gonna see more of that counterculture getting nuanced and complex and that means all these different identities and styles of music coming together. That's going to be the most popular in pop culture. So we might be having this happen…but we're also going to see this beautiful renaissance." 
CONNECT WITH LACES
INSTAGRAM // TWITTER // SPOTIFY 
photos / Shari Hoffman
story / Ari Tibi