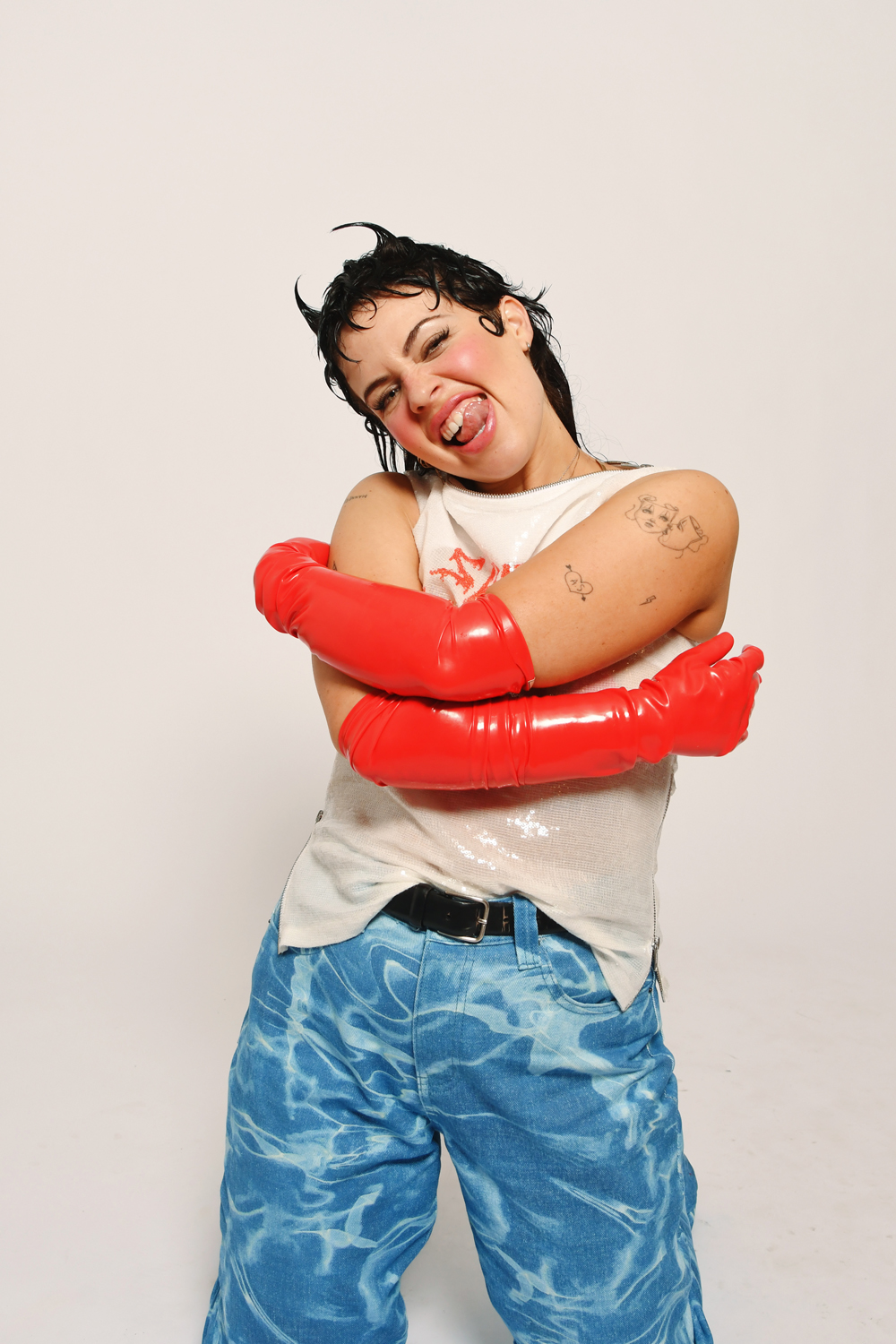 Vintage pop and silver spiked soul equate to the music explored by Kelsy Karter. A Kiwi punk, 2019 positioned a liquor store on Mars, etching the aura of Karter's unique imagery with May witnessing the release of her latest EP "Live from Nowhere" …featuring six singles gleaming through a haze. 'Goodbye Yellowbrick Road' is revisited with Karter's poignant grit, drawing a unique grid and leaving us eager for a chat.
What is your favorite David Bowie album?
Oh, baby, that's hard. Hunky Dory or Heroes.
What is your favorite James Brown lyric?
If I ruled the world
everyman would be as free as a bird
Every voice would be a voice to be heard
Take my word
Do you have a favorite 60's girl group and why?
I don't really have one favorite. But growing up I listened to so much from that era. The Ronettes, The Shirelles, Dusty Springfield, Lesley Gore. I've always loved the innocence and warmth those songs have. Some people call it cheesy, but I think it's fucking beautiful!
Your music is described as having "The edginess of Tarantino and the delicateness of Wes Anderson"…how do you achieve hardness and softness simultaneously through your sound?
I think it's just about being yourself. I tried so hard for so long to try and fit in. I thought I had to be ONE thing. But then I came to realize how bullshit that is. I've learned a lot about myself over the past few years, one of them being that I am more complex than I thought. I've just tried to bring that out in the music. We're all a little good and a little bad, after all.
How have you and your music developed since Missing Person?
Oooo you're the first to ask me about this!  I want to always reinvent myself album-to-album. I am so proud of Missing Person but am ready for something else. My objective this year has been to create an album that sounds unique. With the resurgence of rock and pop-punk happening right now, the last thing I want to do is follow the trends, so we have taken a complete left turn and created something truly original that I really believe the kids are gonna froth over.

Jacket: Mugler Jeans: Mané Mané Shoes: Doc Martens
 How would you describe your personal style?
I'd say a mix of 80s and 90s minimalistic biker chic. Graphic/baby tees, singlets, leather and denim.
How much for a pack of cigarettes on Mars?
Too rich for my blood 😉
How has your current outlook on the world differed over the past two years?
Ironically I think the past two years have relaxed me a bit. I'm such a hyperactive, highly emotional person and I think the pandemic has helped me calm the fuck down. Life is short, no need to stress over small shit that's really not that heavy.  I experienced quite a lot of death at an early age and that always gave me this understanding of how life can change at any moment and the pandemic has reminded me of that.  I feel grateful that I'm alive and I am living my dream with the best people around me.
Do you have a go-to coffee order?
Haha yes! Strong black coffee, with a bit of half n half. Not milk, not cream…. HALF N HALF. And funny story. I moved to England a year ago where they don't sell half n half. So I literally make my own at home haha.
Do you have a favorite place to go and think?
In my car, no music, no people. Just driving.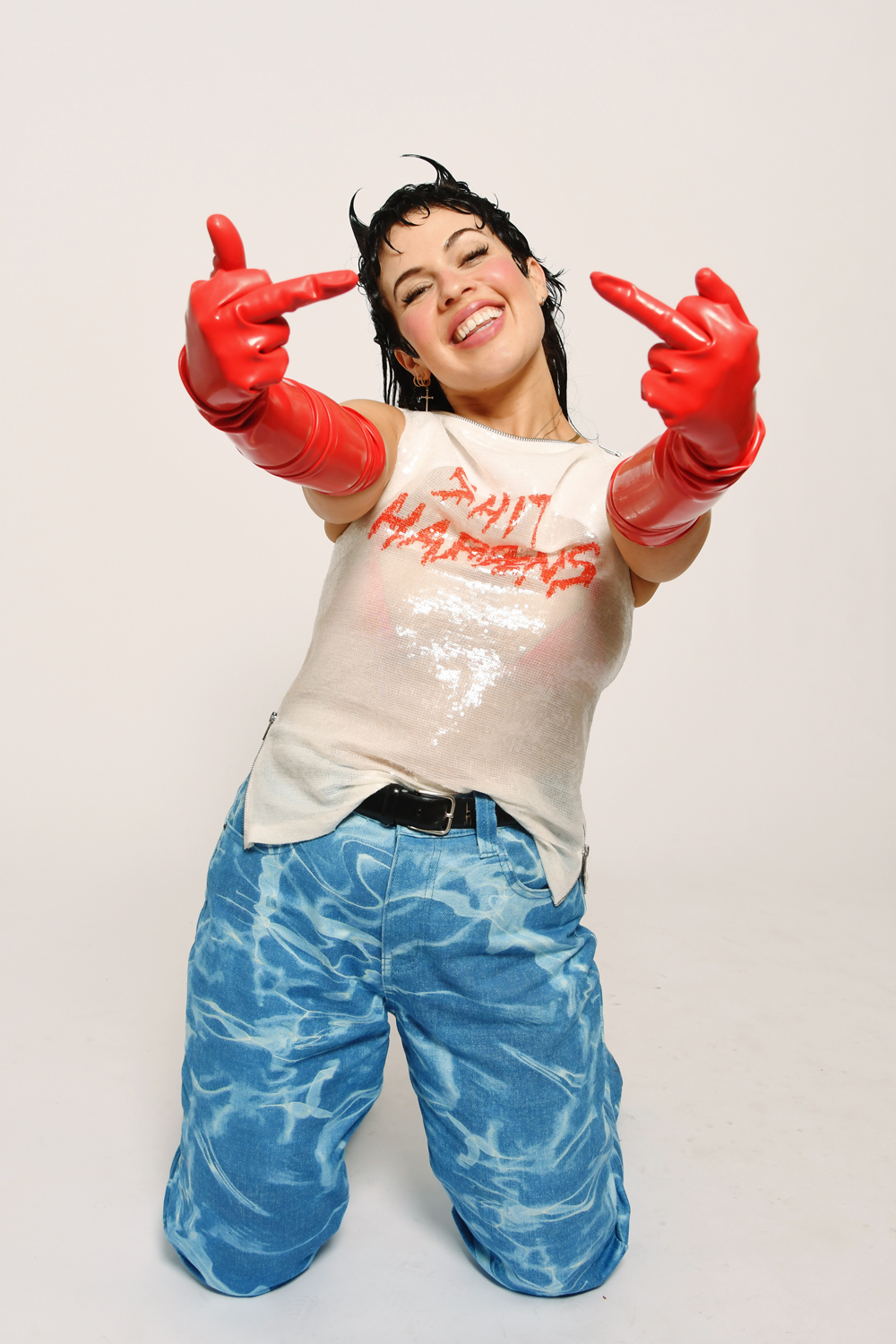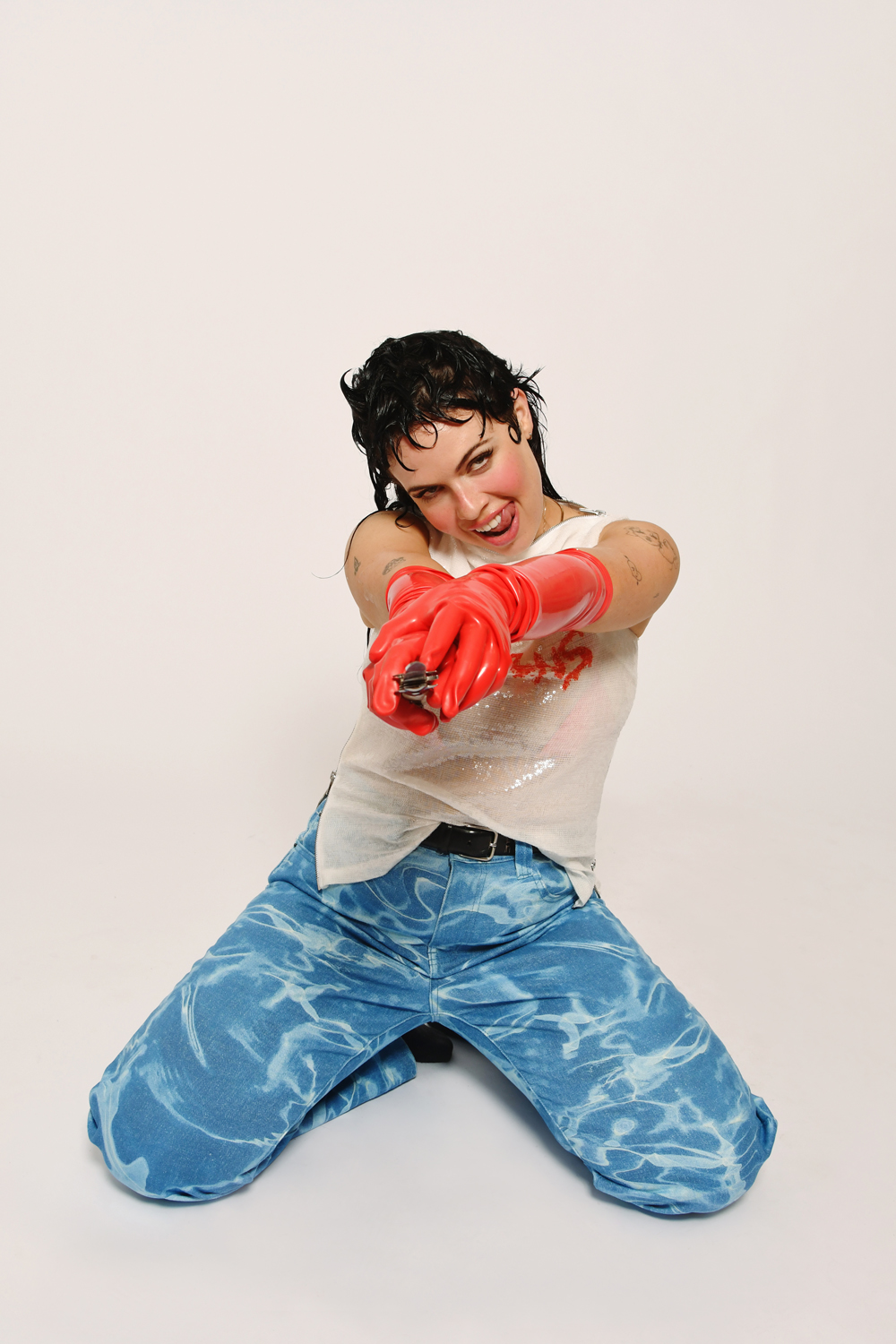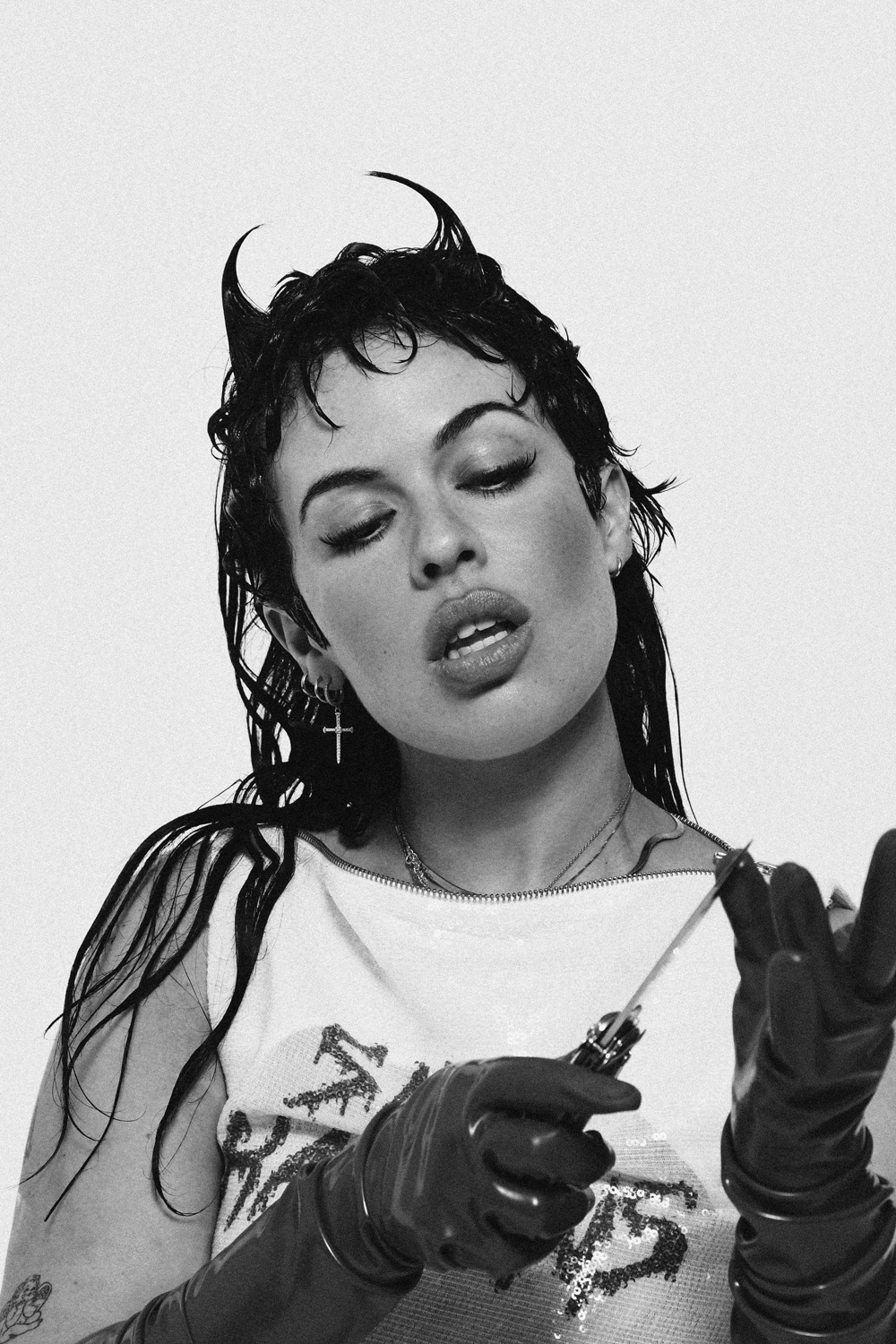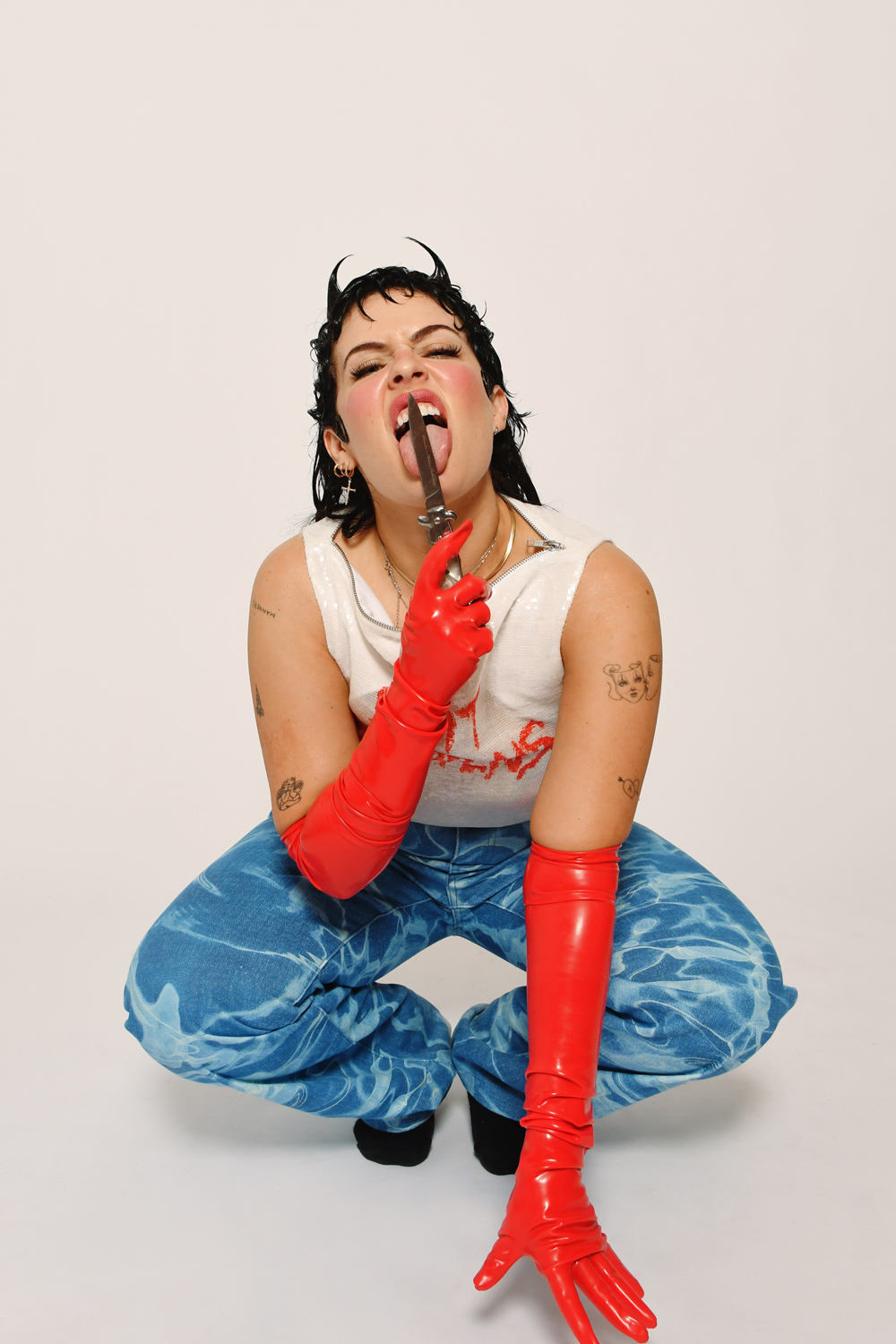 Top and Jeans: Ashley Williams Gloves: Elissa Poppy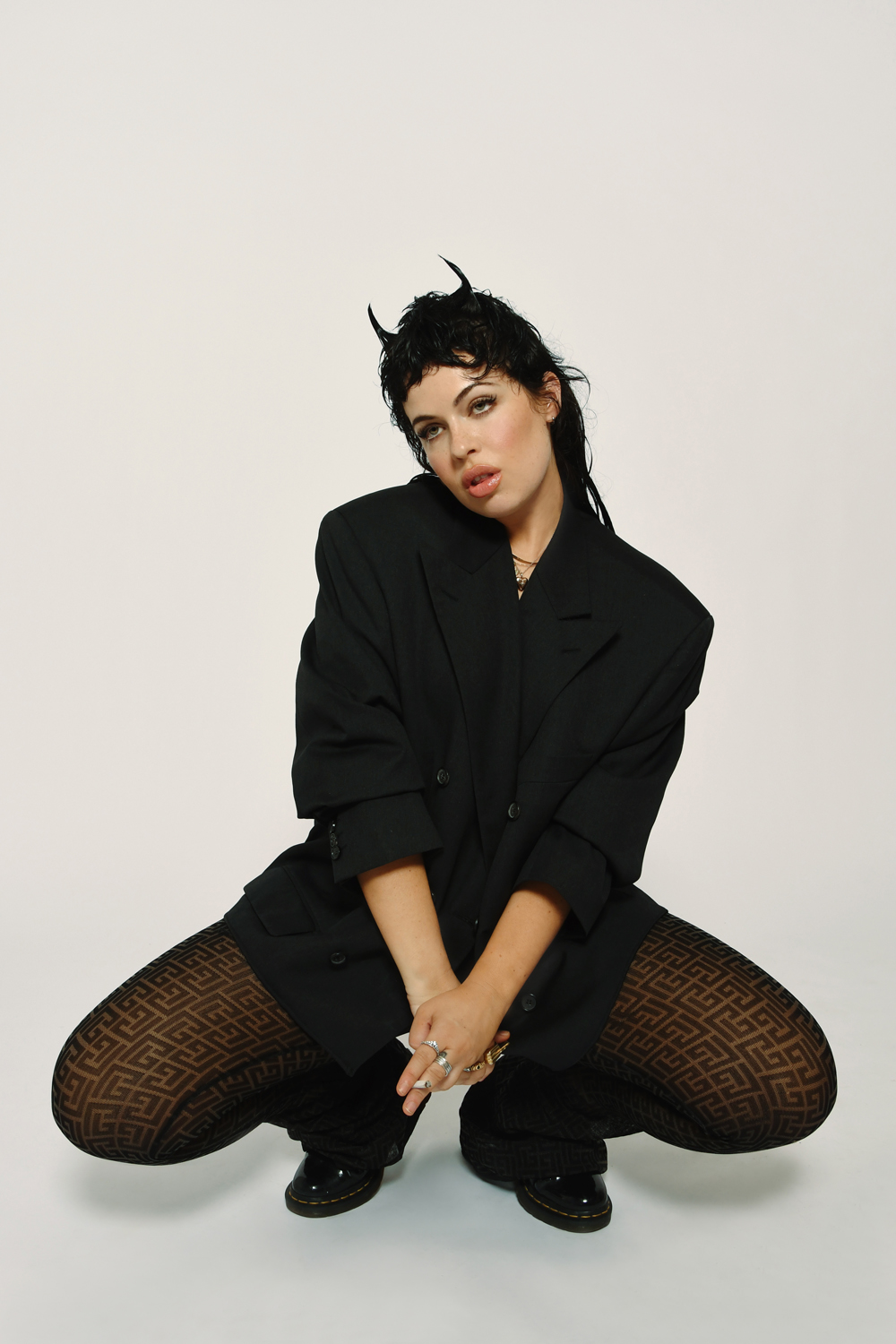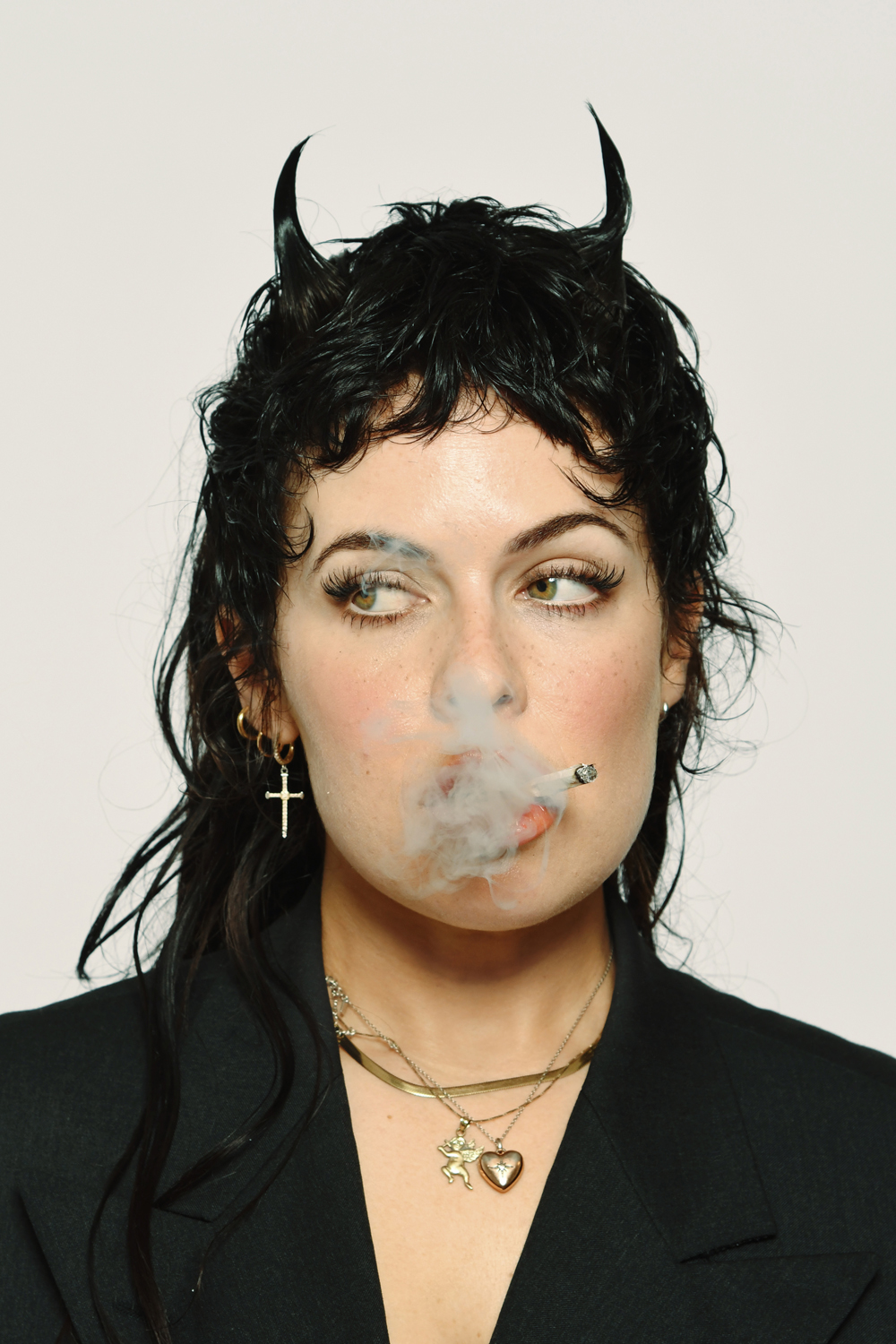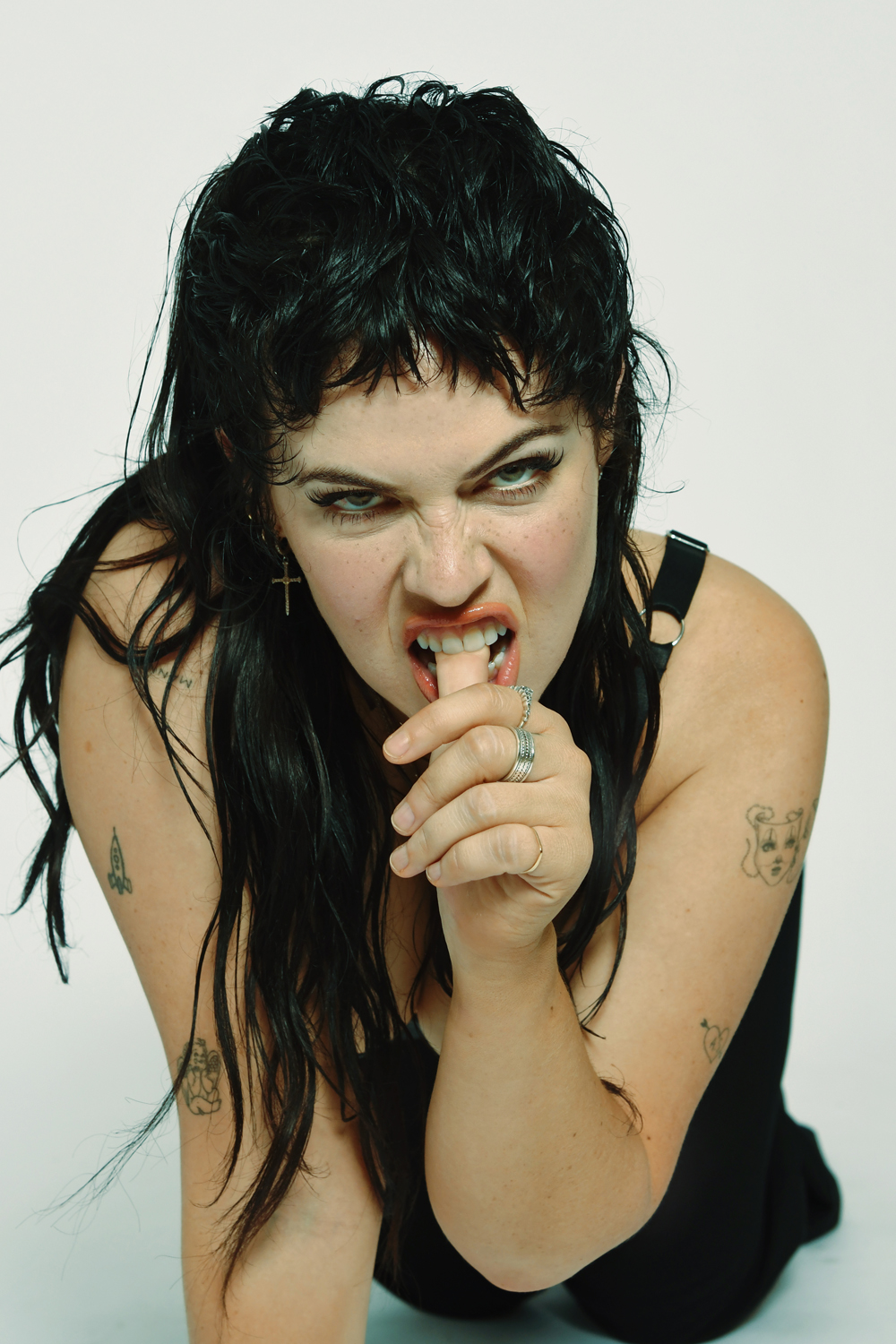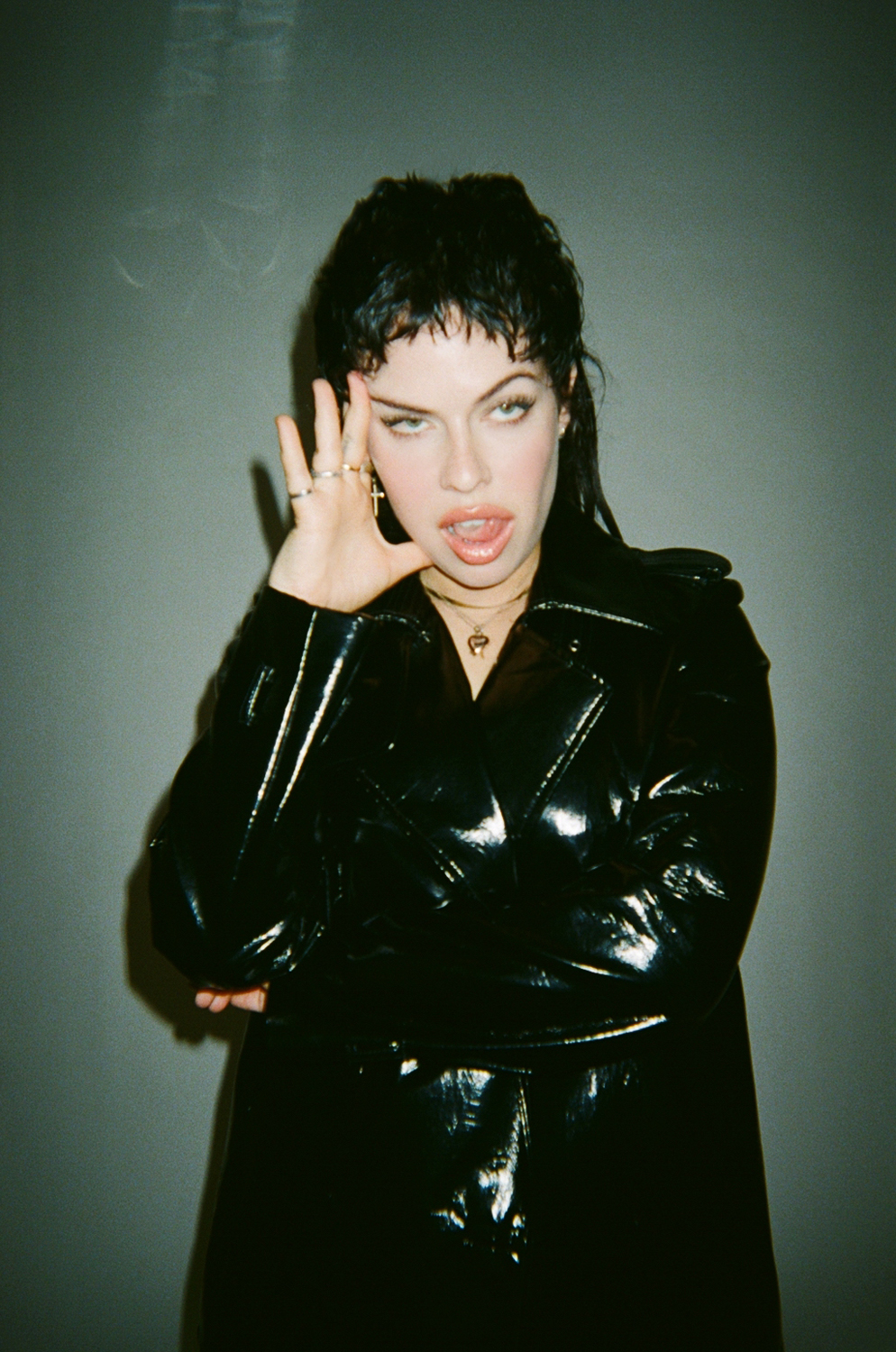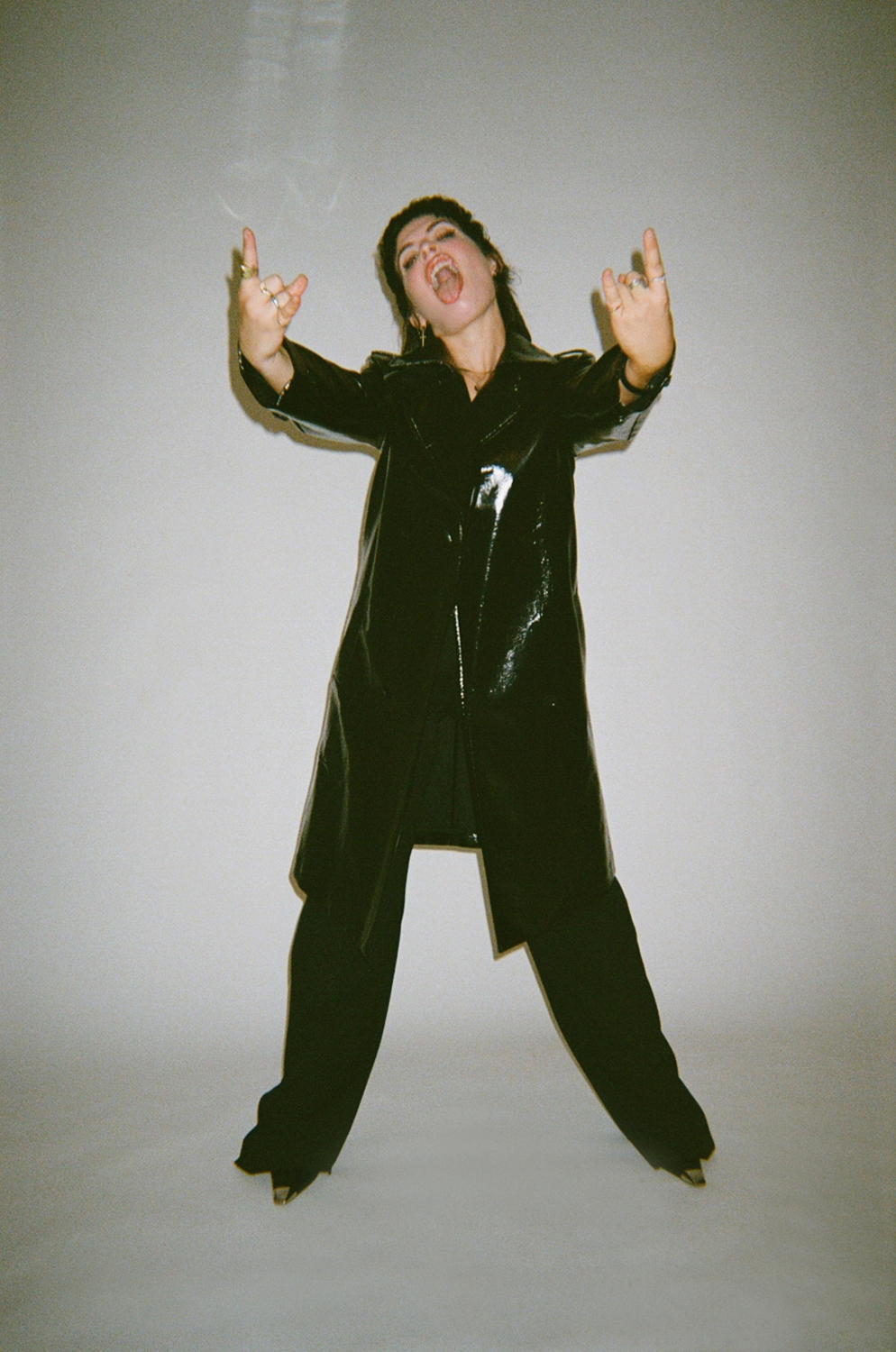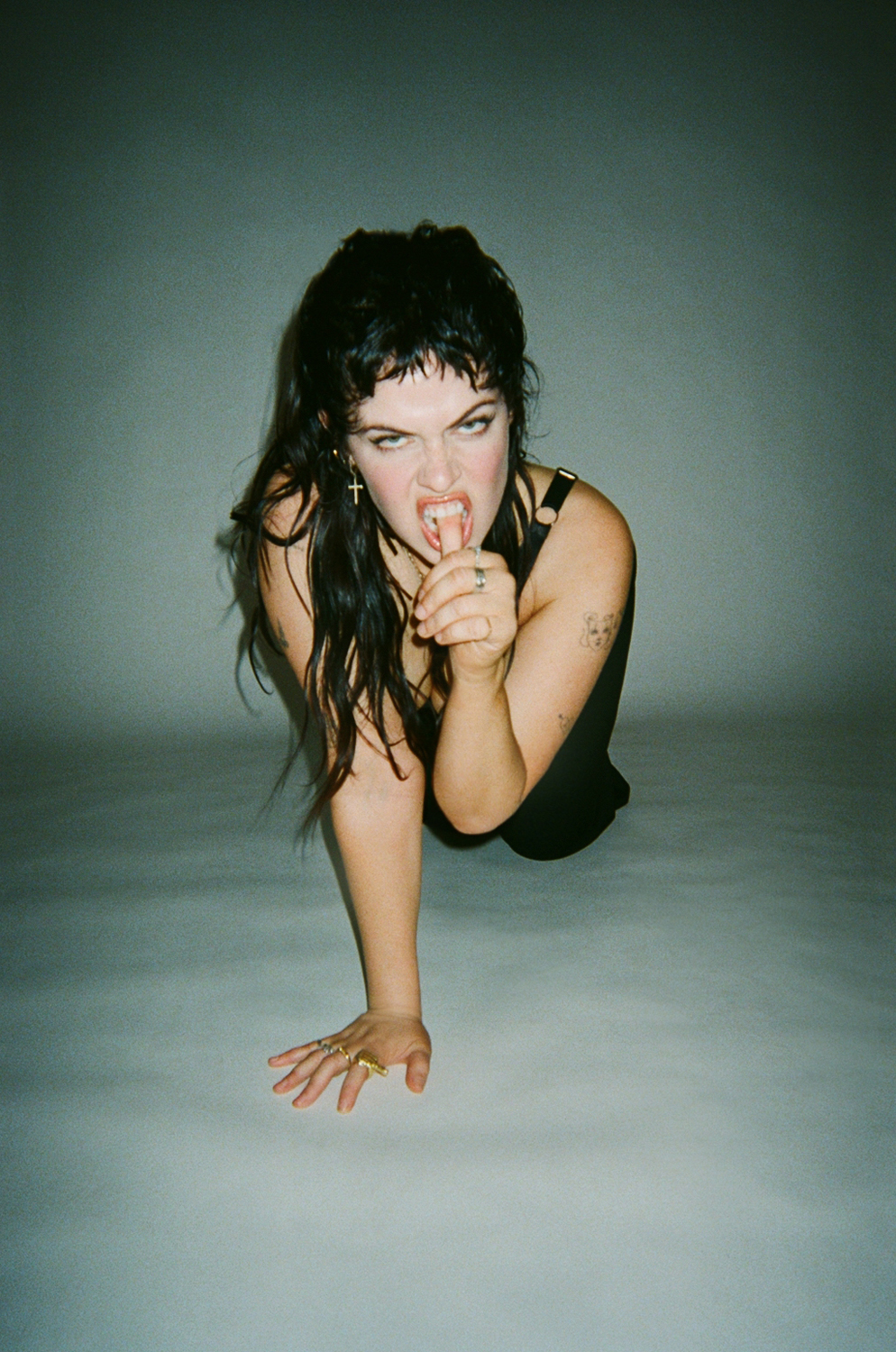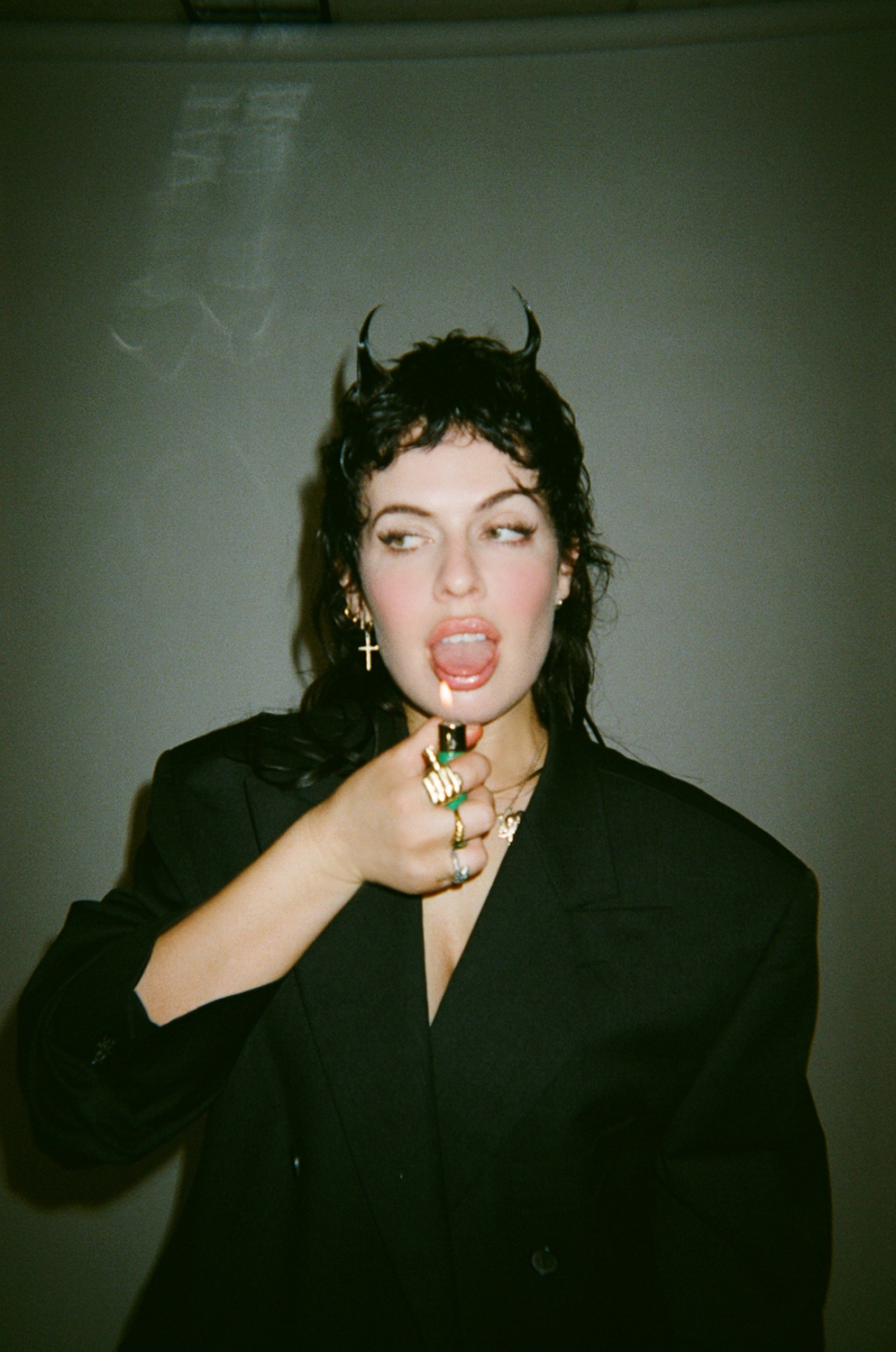 Jacket and trousers: Balmain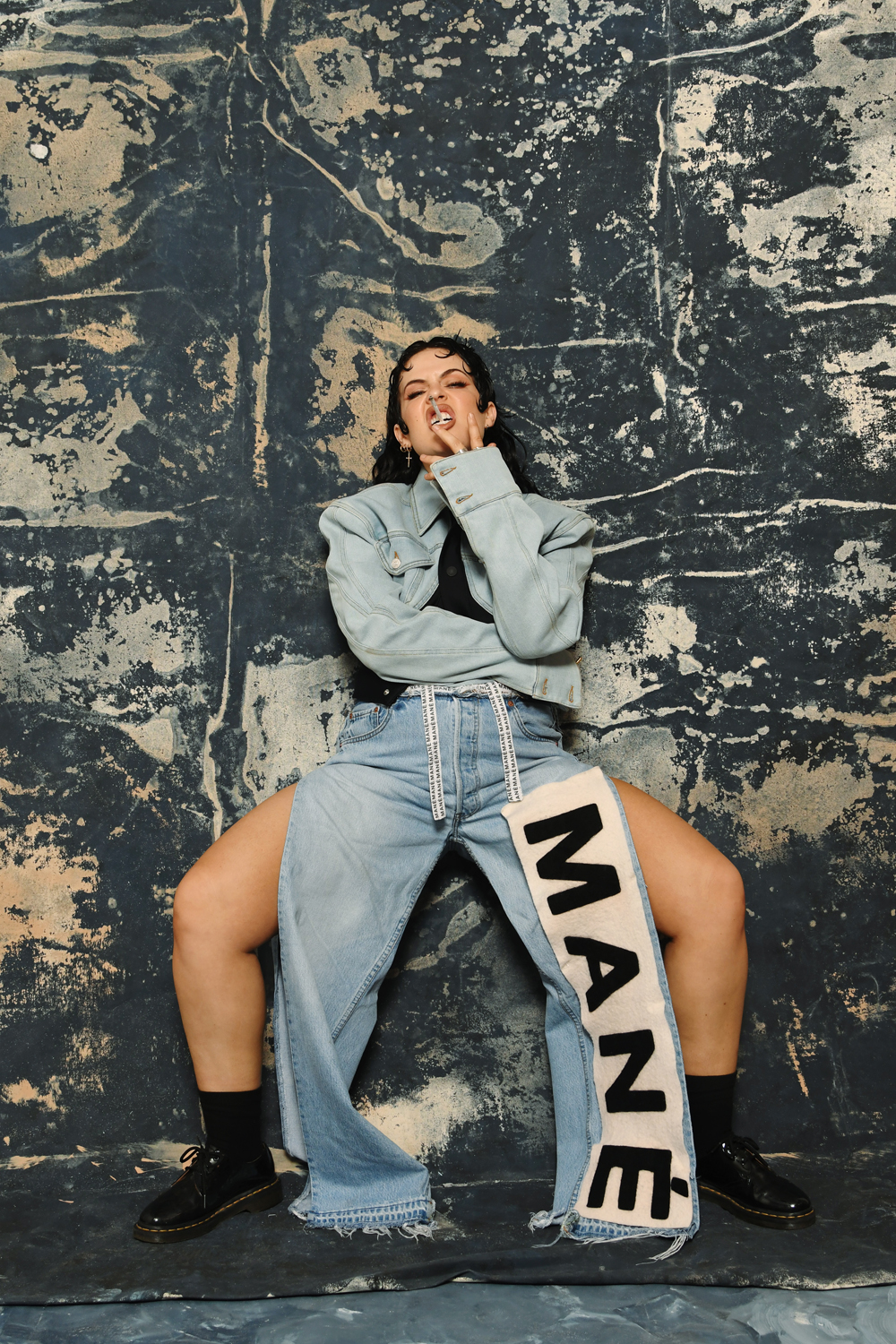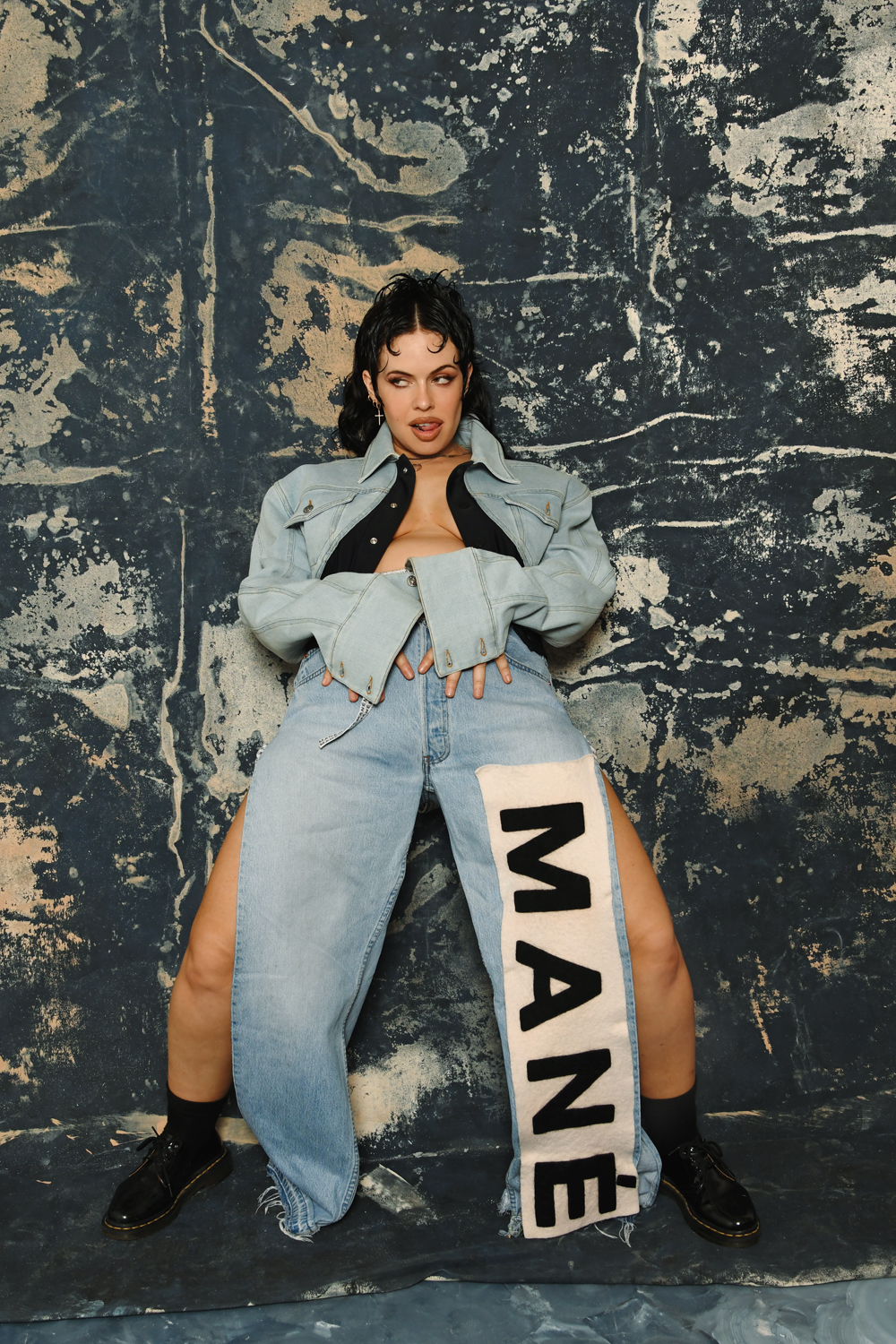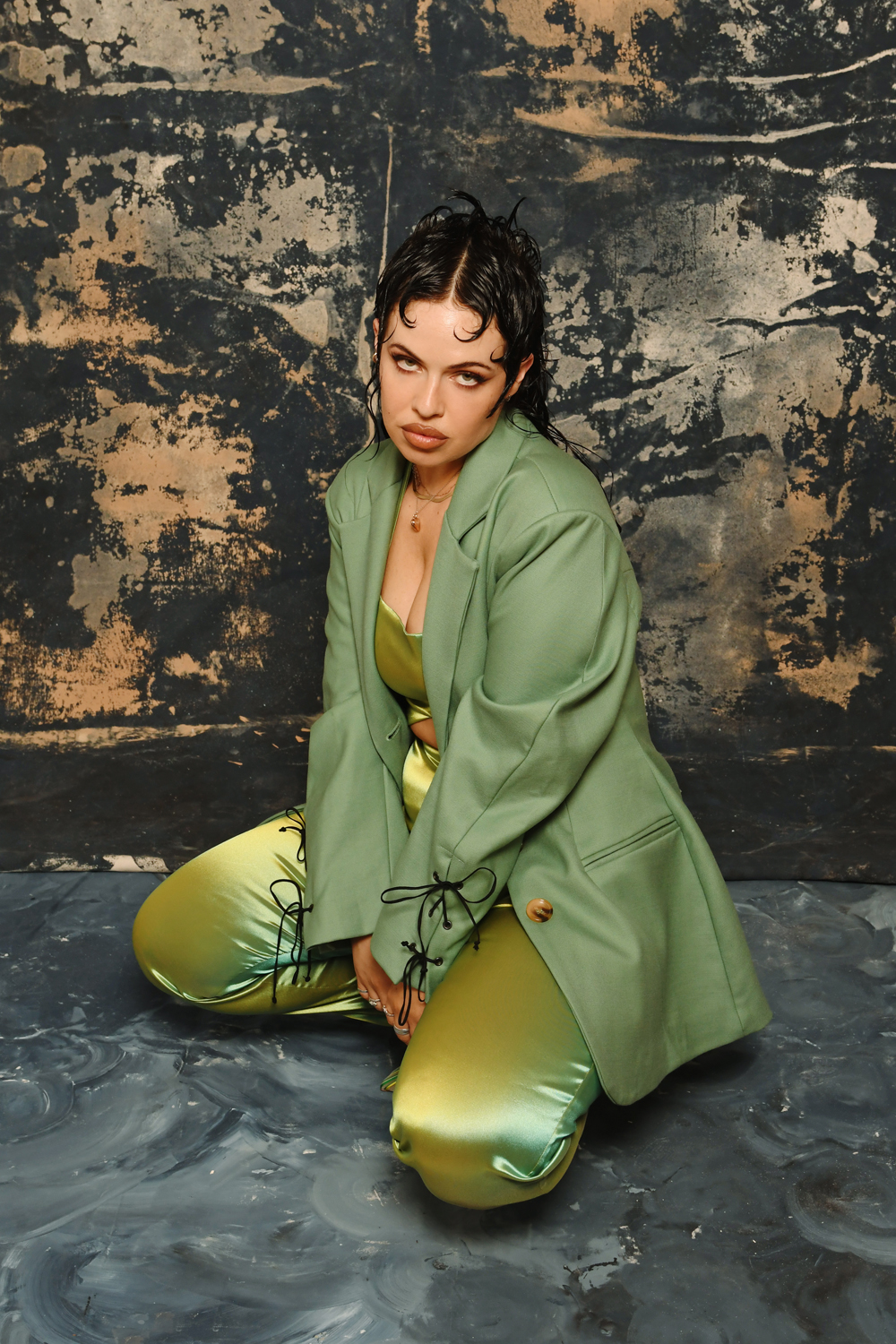 Jacket: Avavav TwoPiece: Peachy Den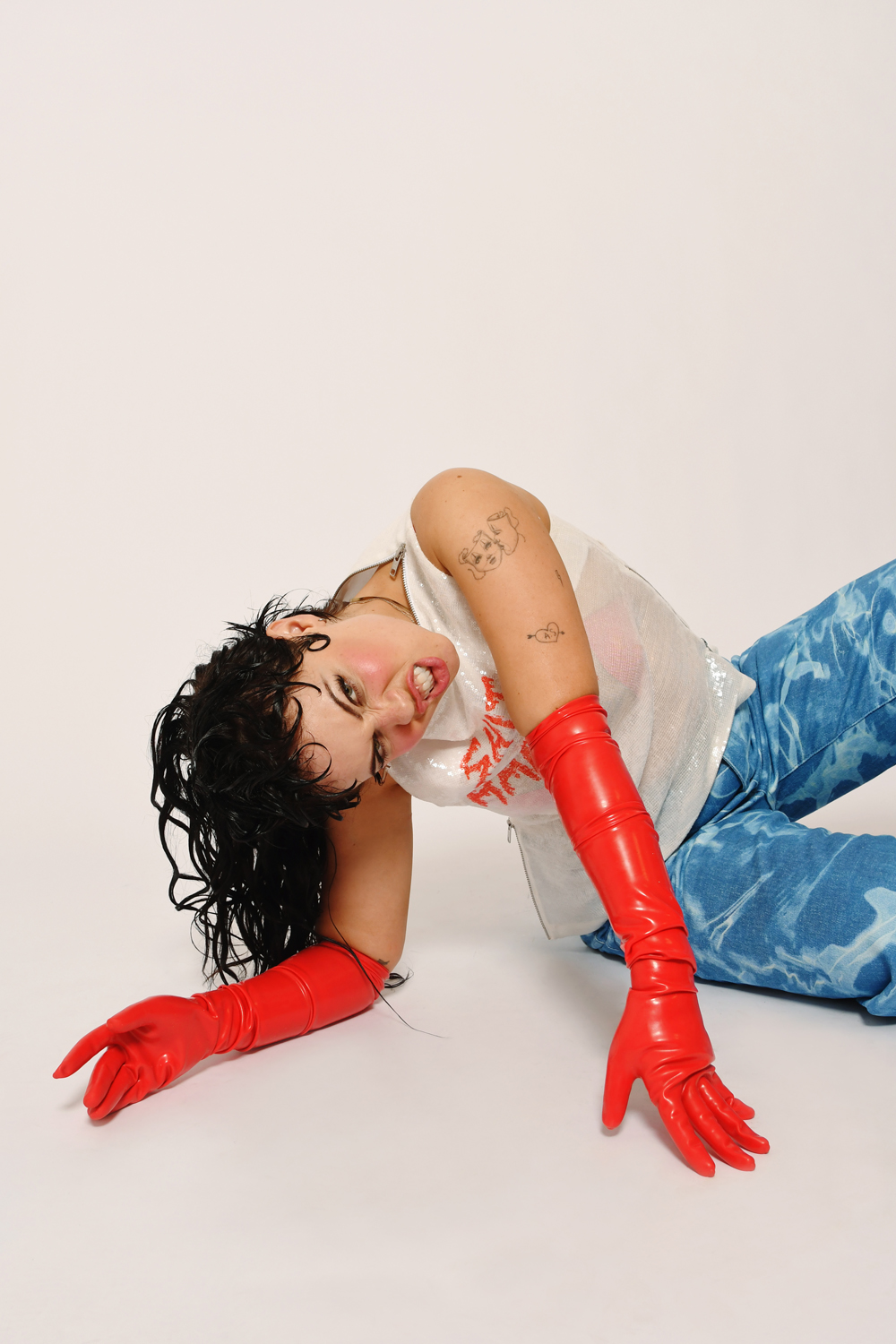 Photos/  Jack Alexander @jackalexanderUK
Styling/  Jaime Jarvis @jaimejarvis
Hair/  Sandra Hahnel @sandrahahnel
MakeUp/Augustina Valiaugaite @makeupbyaugustina
CONNECT WITH KELSY