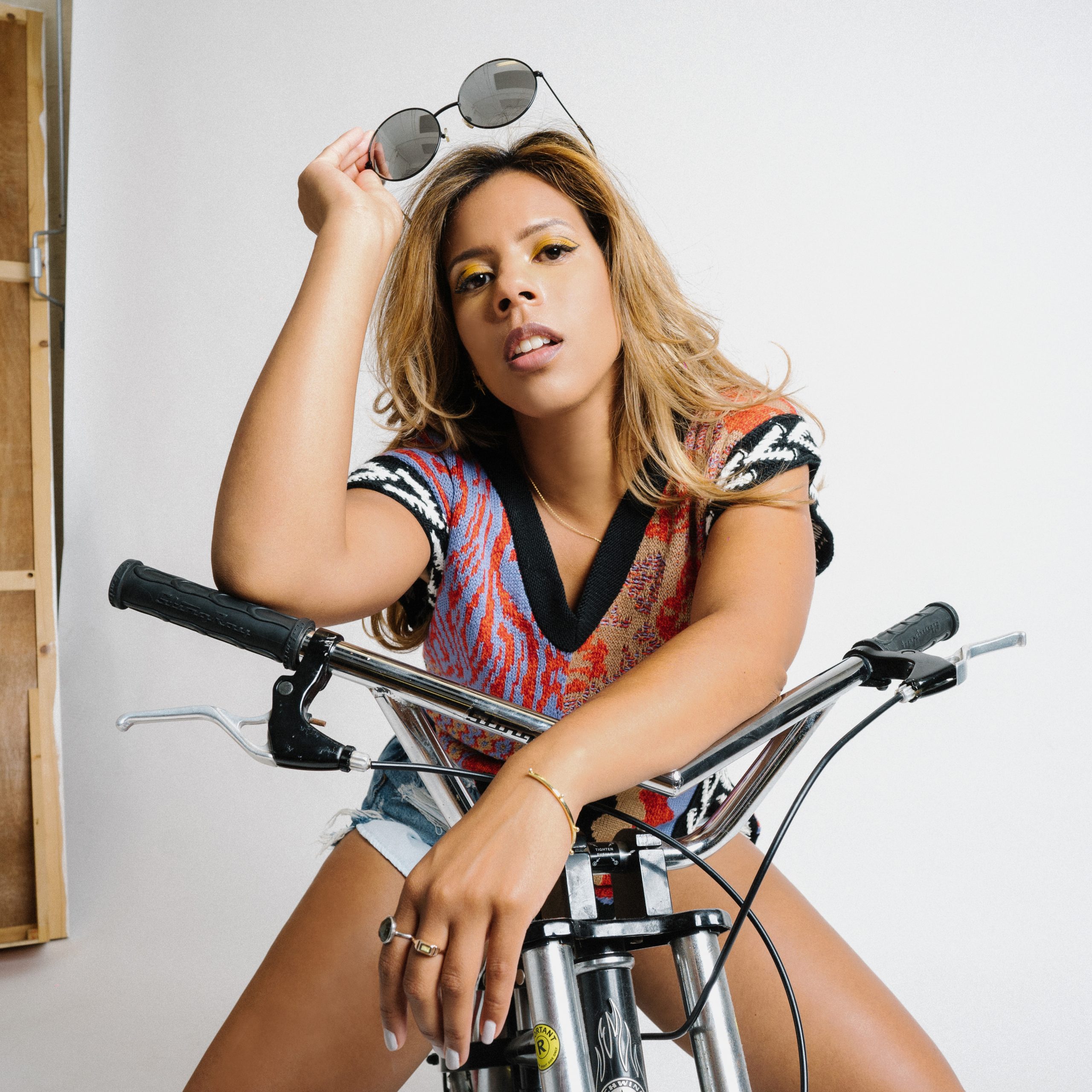 "Can't Get Enough is a journey EP." With this in mind, South London artist Kelli-Leigh takes us through the early stages of a blossoming relationship with her five track project. Beginning with the first sparks of romantic connection on the glistening "Can't Get Enough," to the malty sultriness of "Whiskey Midnight," Kelli-Leigh is an engaging storyteller. 
"Lyrically, the project follows a relationship from the early days, the build-up of sexual tension, and ultimately the ending. These are the songs that most represent me as an artist and the sound I have been developing."
It's a sound that's been long in the making. Having featured on a number of club hits, including "More Than Friends" (James Hype), "I Wanna Feel" (Second City), and the Billboard Dance Chart and GRAMMY-nominated #1 "I Got U" (Duke Dumont & Jax Jones), Kelli-Leigh also toured with Adele as a backing vocalist for her second album 21 in 2010 and has joined Jessie J and Leona Lewis on stage. 
However, it's her work as a solo artist where she has been able to create the music she's always wanted to make. The EP is a polished body of work, shimmering with elegant pop melodies and jovial dance melodies – a celebration of her artistic journey. 
We chatted with Kelli-Leigh to find a little more about her new project, as well as the importance of championing the independent artist.
You've recently released your new project Can't Get Enough – could you tell us a little more about the EP?
"Sure! The EP is a journey of my sound. When I started the label Music Core back in 2018, I was finding my way through the dark. With each release I was learning so much that I never knew about the industry and how to release music. I also felt a big weight of expectation on what my sound should be from all my dance features. This EP is my favourite body of work so far, and listening to the full EP opens up the sound of who I am and lyrically what I'm about."
You describe the project as a journey EP – lyrically through the stages of a relationship but also in your musical career as well. What does this collection of songs mean to you right now?
"Honestly, it shows me how far I've come. I've worked really hard on building my self-esteem for my own project. I'm strong-minded and very honest but I have been left feeling insecure about who I am as I've had so many opinions of who I should be forced onto me. This EP is all my songwriting, it's my visual direction (with each video getting more confident as I learn more about video editing and how I wanted to present my art, for my budget). It's also a milestone for what's to come."
As well as setting up your own label you also run an Independent Artists playlist which is regularly updated with fresh new tunes. Why do you think it's so important to represent the unsigned artist?
"I just feel like there is a lack of clear support for independent artists on the playlisting side. Spotify has one main independent artist playlist which is extremely hard to get on, and that playlist is then broken down into several indie playlists based on genre. When you submit your songs for editorial on any DSP there isn't a button you can click for Independent artists. So you're in effect competing to be heard by major label artists who already have the monopoly of playlisting. There is such incredible music out there and starting this playlist has proven that tenfold. I've heard songs on this playlist that have under 1000 streams and are amazing!"
Could you pick 3 artists from the playlist that you're really excited about at the moment?
"I'd love to! I just did a feature with "Industry Me Magazine" shouting out 8 amazing artists so I'm gonna select a different 3 for you.
RAAD – A really exciting and unique artist reminiscent of M.I.A meets Nelly Furtado. Her single "where my ears where my eyes" stood out with her fresh energy. 
Romen – An incredible independent artist from Atlanta. Listen to "Last Call," the first track from a stunning R&B EP which I've rinsed! 
Trent-Jean – "Manchester By The Sea"Australian singer-songwriter and his debut release. Excellent indie-pop. 
Le Loup – Ok, I know this is four but I want to have another female artist on here; Le Loup from Belgium, I loved the synth-pop dark energy banger "Night Sky." 
And a special mention for Maya Gabriel from Ontario with her sweet folk sound with "Fall." A beautiful song."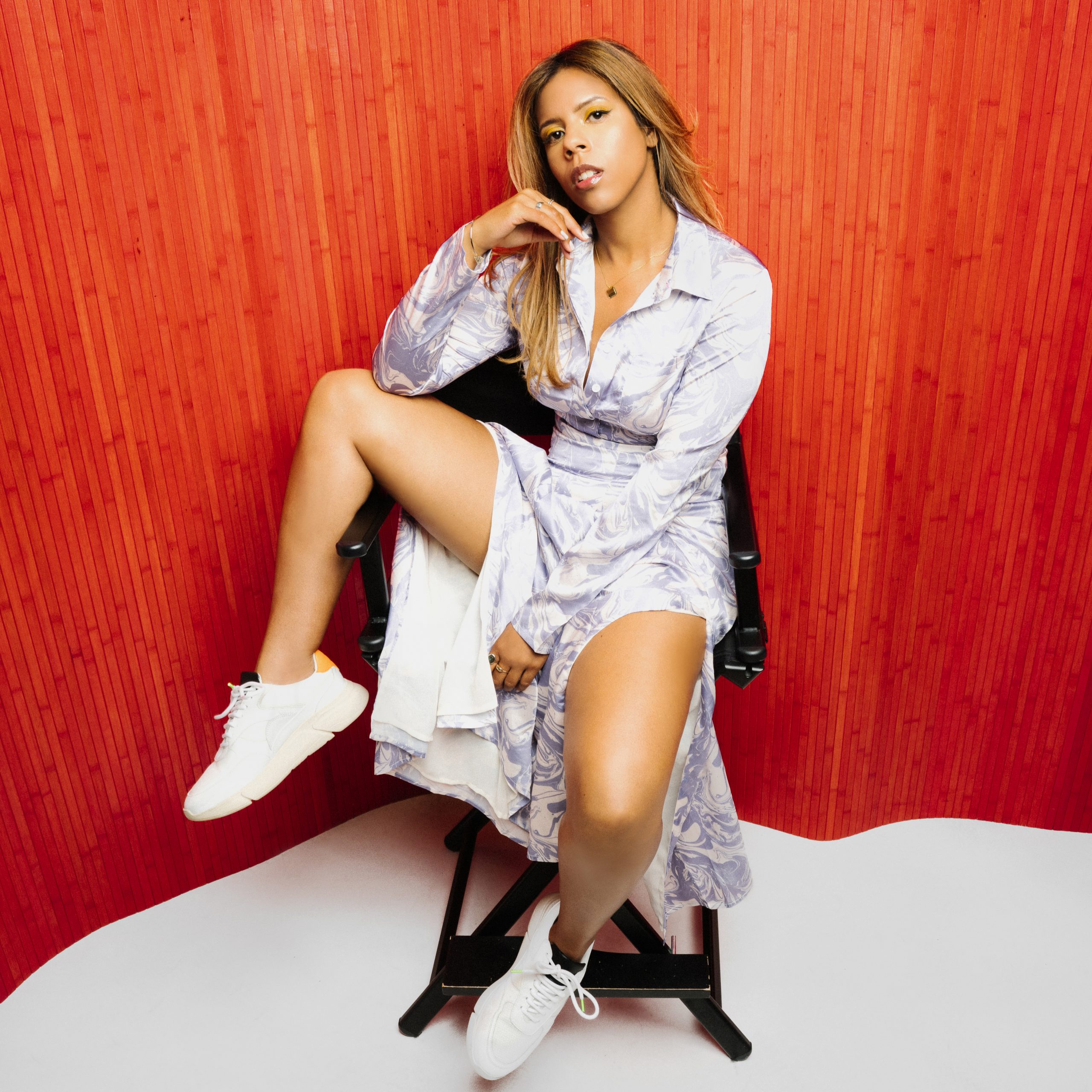 You did an article recently on black female singers campaigning for better credit and representation in the UK industry. Why do you think the singers have been uncredited for so long and is the landscape changing at all?
"It's just not been challenged properly. It's been the norm for so long that black singers are excellent singers for people's records – whether that's as backing vocalists, leads on a dance track, or potentially a feature – but aren't necessarily worthy to carry their own music at an artist level in the industry eye. Honestly, the more I've heard other singers' stories and learnt more about it, the more it's obvious it's been systemic exploitation for so long that some people didn't even think about it. 
I kept thinking to myself, 'If I sing another top 10 single then maybe a label might pick me up or a great management company.' And then another top 10 came and went and that's when I set up my own label and ended up self-managing for a period, as otherwise, I was never going to be heard. I feel like with things that have finally been discussed this year there is scope for change but that has to be at every level. 
Who are labels signing and if they are signing a black singer, are they only signing ones they think fit into a certain category or won't sign another black singer as they have one too many? Who is the radio playing? Are they giving slots to new black or BAME female artists cross genres who may not have the marketing budget to be thrust into the ether? How many female artists are blogs and magazines writing about and what percentage of that is diverse? It's a question for everyone to start looking at the industry bias."
What has running a record label taught you about the industry? Were there any surprises along the way?
"Be over-prepared. A release needs to be prepared at least 2-3 months in advance (finished production, mix & master, artwork, uploading to distributor, scheduling, marketing). You probably need more budget – marketing is bigger than any of us realize. Have a follow-up record if your previous one does well so you can piggyback off it. 
Keep it moving, try to have no expectations as that can lead to disappointment especially for indie artists (I have been there several times). Most importantly, believe in what you're releasing, as you're doing it for you because you love the music. That has to be first. 
Surprises, yes. Sometimes it doesn't matter what stats you have, some people just won't support a record, and one that you may not put as much attention on as the others will do amazing things. There is no industry consistency, all you can do is be consistent with yourself and hopefully the rest will follow."
Do you have any musical plans in store for the rest of 2020?
"I have a couple more collaboration records coming, but mainly I'm planning my releases for 2021. I have my next four singles lined up so I want to create a strong release plan campaign for all of them. I'm excited!"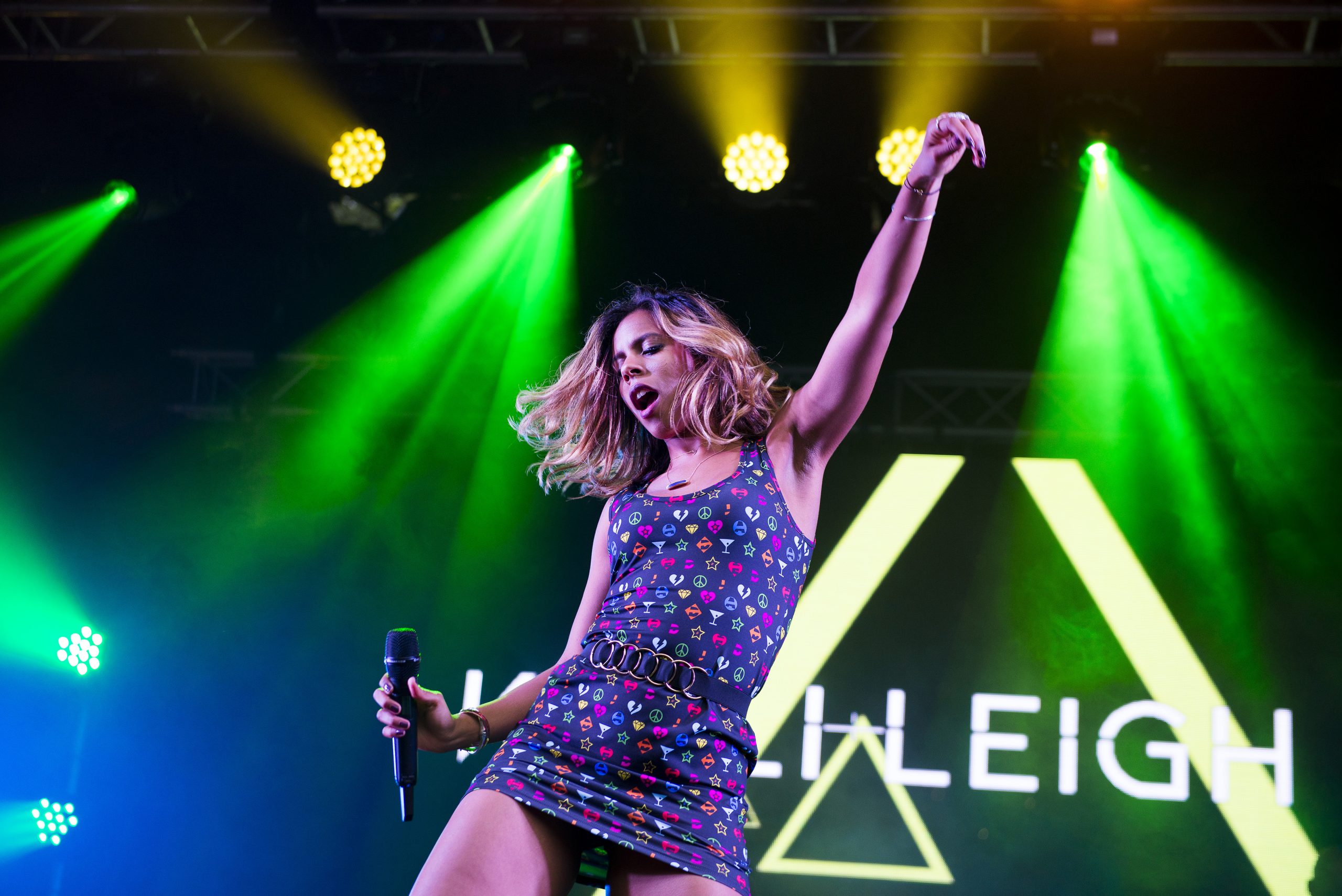 CONNECT WITH KELLI-LEIGH
INSTAGRAM // TWITTER // SPOTIFY
photos / Alex Crane and Nathan Roach
story / LADYGUNN STAFF