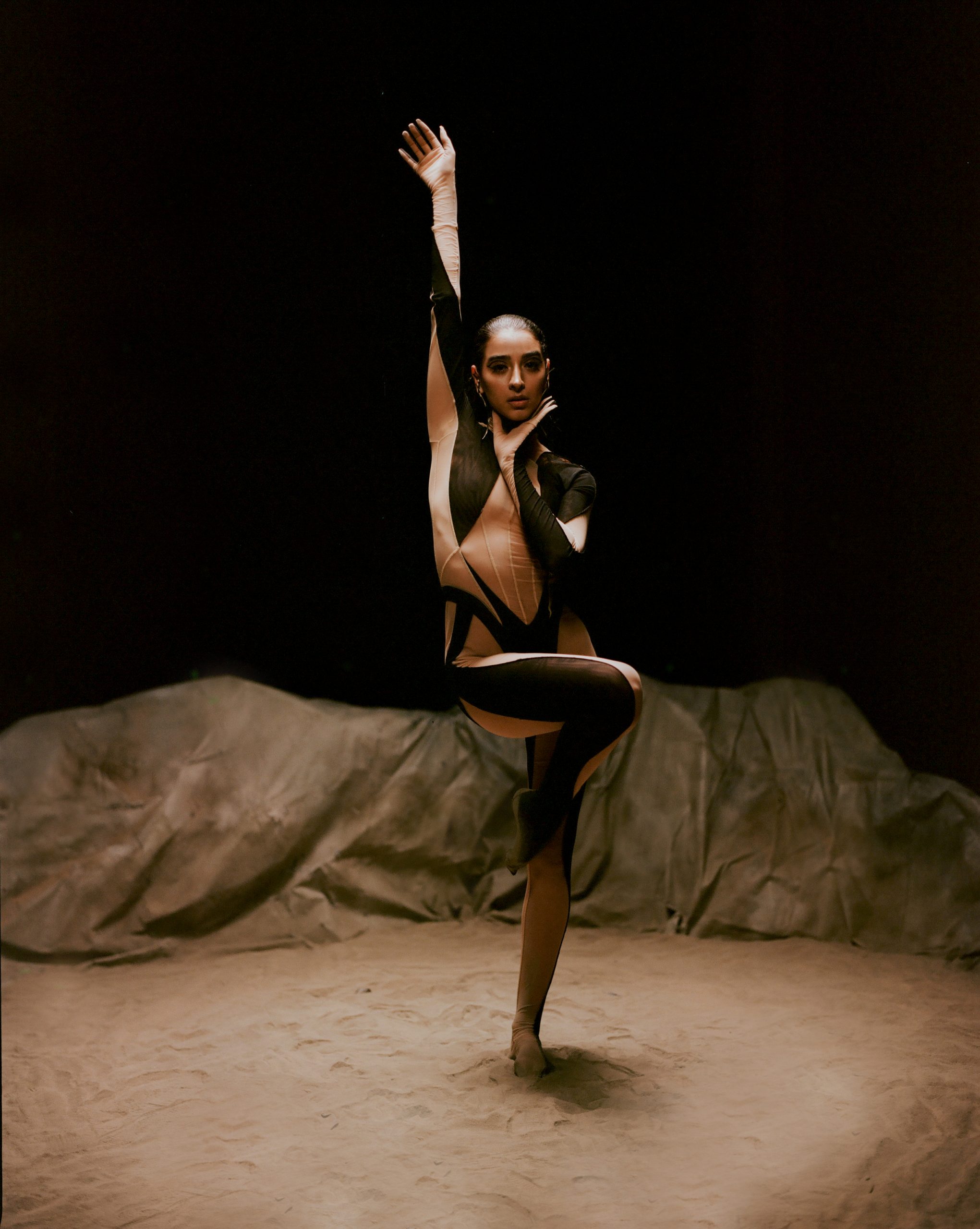 Kara Marni brings listeners up into space with her new airy and ethereal single "Trippin." Her powerful yet melodic vocals create a gravitational pull all their own. The track itself is full of bright notes with just enough base to balance it out. It is the perfect song for anyone who has found themselves "Trippin" over someone new in their life, especially if it was unexpected.
Kara demonstrates the versatility of her sound on a remix of "Trippin" with Verdine White of Earth, Wind, and Fire. The remix brings a deeper and more sensual vibe to the original track. Both versions of the song are without a doubt worth their separate listening times. 
Kara uses her magnetic energy to hold your hand the whole way through the video for "Trippin". It is a futuristic, space-filled, decadent affair dripping in sensuality and warmth. Inside the visual Kara can be found gracefully interacting and with an artistically designed hologram screen. The video also features scenes from somewhere in space as well as a room where light beams are the main attraction. The styling throughout the visual is a vision of soft girl futuristic vibes. 
With such an uplifting song and a unique and well-thought-out video, it is easy to get lost in the project as a whole. "Trippin" is a beautiful break for any brain when it needs to run away to another dimension, if only for a few minutes. 
Kara herself has had a journey to success that from the outside appears to flow with ease. While the hard work she puts in is evident in the quality of her content, she carries it so well that it is easy to forget that what she is doing does take a lot of effort. Her confidence shines throughout every project she does and only seems to be getting brighter by the day. It is hard to imagine the kind of person who would get someone like Kara "Trippin". They must be a special soul who is out of this world wonderful. 
We caught up with Kara all about "Trippin," her journey with confidence, as well as so much more below. 
Hi Kara, how are you today?
I'm actually feeling really good, thank you! I'm just in my garden shed recording a song I wrote yesterday, and the sun is shining through the windows which always feels lush!
What made you want to be as unapologetically honest as you are within your music? That's a vulnerable thing to do, was there a moment that catalysed it?
I think the moment that catalyzed it was knowing in order to really connect I had to dig deep and be as honest as I can be. Being a writer, there is no wriggle room or hiding place. However, the period that follows the pain of laying myself bare I have to say is cathartic and I'm grateful that I've learned to be so honest with my writing and music.
Speaking of vulnerability, what does it mean to you as a person and as an artist? Does it feel like there's a difference?
Hmm. I guess they do tie into each other but it's easier, I find, to be more vulnerable on a page than to a person. And my hope is that the people listening will also be able to feel and be that too and see that there is strength in vulnerability!
In "Trippin" you have the lyric "Finally I'm learning how to feel alive". What does feeling alive mean to you? Are there any specific memories you can share from when you felt fully alive?
Feeling alive to me means actively living life and not hiding away in fear.  Being brave and embracing all of what life has to offer – the wins, the failure and all the growth in between. I feel alive right now, fearless and ready to overcome whatever comes my way! It's such an empowering feeling.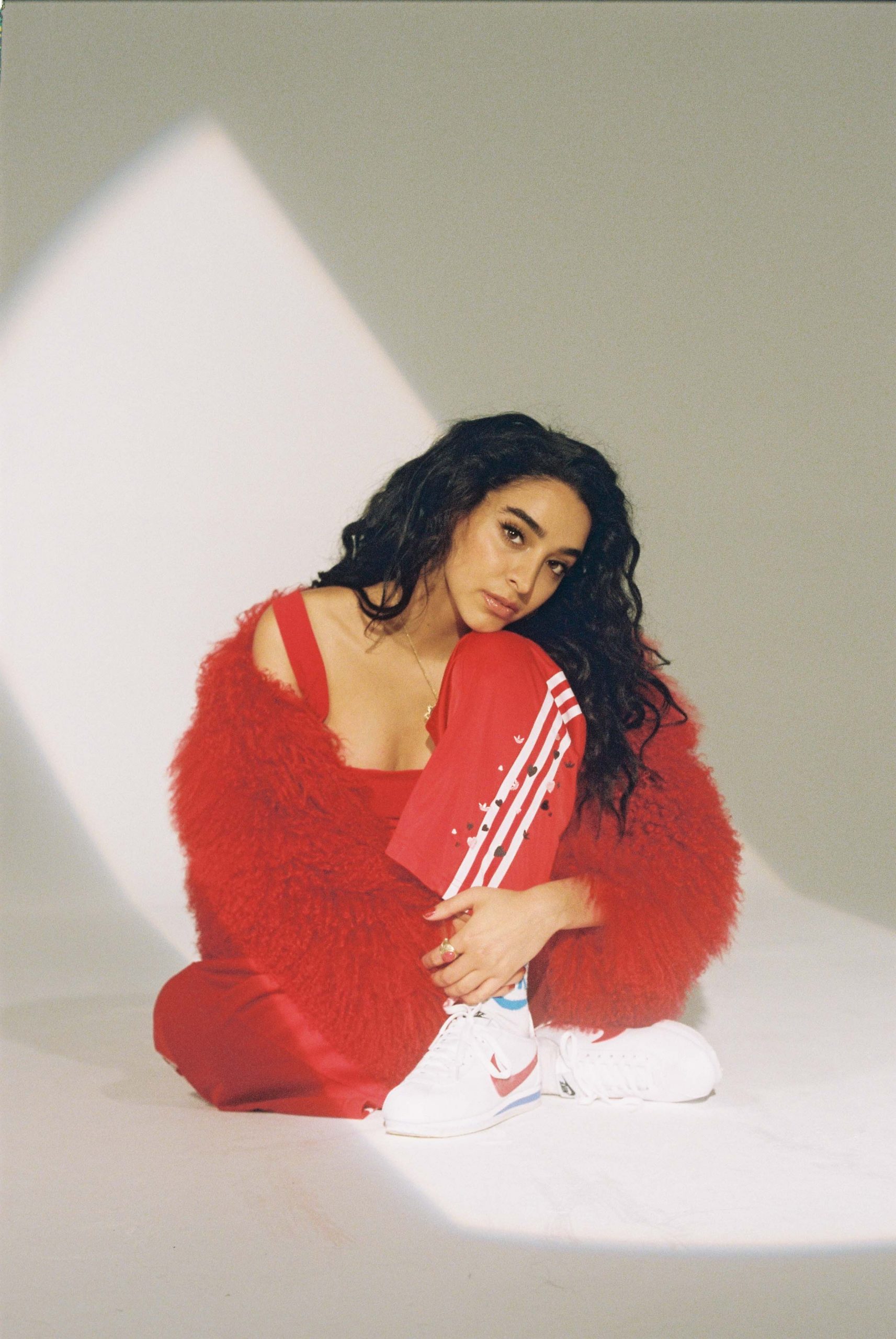 "Trippin" has an ethereal and yet futuristic vibe both within the song and the visuals that brings a lot of duality. What was the process behind finding that combination for this project? What was the process behind this project in general?
With my videos I always aim to try and highlight the song's sentiment. With "Trippin" in particular, one of the first lines of the song is 'I'm rollin', rollin' in and out of space when you look at me.' I really wanted to push that galactic, space theme … so we took off to the moon with Sam Douek, the wonderful director of it!
Back when shows were a thing you did quite a few festivals! Are festivals any different than normal shows in how they feel? 
Oh how I miss them… and definitely! Your headline shows are YOUR shows with people that have come to see you, whereas festivals feel a little bit of a harder gig because not everyone there is to see you, however it's a great opportunity to connect with new people. I also love the atmosphere at festivals!
Your recent remix of "Trippin" with Verdine White of Earth, Wind, and Fire is rad, what drew you into doing a remix of the song? What do you think the remix adds to the original song?
Thank you! Verdine actually reached out after hearing it saying that he and his other extremely talented friends John Paris, also from EWF, & Neal Pogue would love to work on a live arrangement! I was, as you can imagine very excited! With the horns alone, it brings a whole new 70s soul vibe to the song! I'm in love with it.
How was the process of working with Verdine on the remix? 
Amazing! Although I obviously couldn't be with the legends in person, we set up weekly zoom sessions where we talked about the exciting ideas and plans that they had for the song, so I still felt I was there in spirit when they actually recorded it!
You are known to be a really self-reflective artist, what have been some themes or things about yourself or life you have been looking at during the past year?
A lot has been going on in the world recently… and having so much time on my hands has really made me reflect on how it's affected me and the people around me, etc. I've been feeling a lot of uncertainty, doubt and aloneness which I've definitely been drawing on. I wrote a song the other day called 'sick of me' which is all about me wishing I could escape my mind and thoughts for a bit!
What are some things that get you "Trippin?"
Playing shows and just being on stage!! I can't wait to get back to that very soon hopefully!
You emulate such beautiful confidence within your art, what is your relationship with confidence right now? Has there been a journey to get to where you are with it today?
Definitely! I go through stages with confidence. However, I think the key is having an iron core of strength! That no matter what direction I'm pulled in, or what anyone says, I know however deep I have to dig, I will have the strength to push through it.
 Last question! If you could go to space would you?
Well, I guess I already went to space when I shot my video on the moon… 😉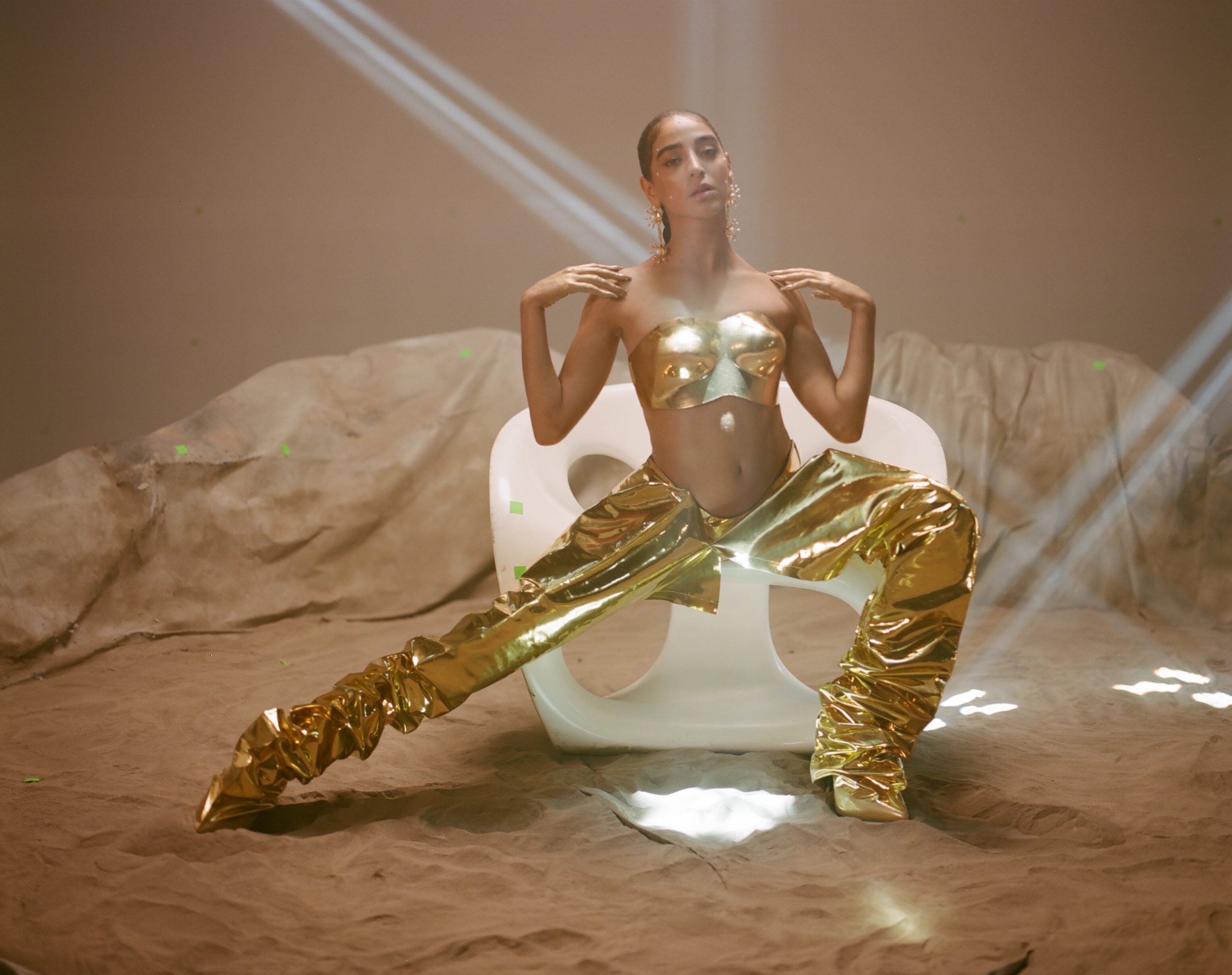 CONNECT WITH KARA MARNI
INSTAGRAM // TWITTER // SPOTIFY // TIKTOK
photos & story / Weslee Kate