An Indie Dream Come True – This Years Installment of JUST LIKE HEAVEN includes Yeah Yeah Yeahs, MGMT (performing Oracular Spectacular in full!), Future Islands, Empire of the Sun, M83, Hot Chip, Caribou, The Walkmen, and many more
In a time where the nostalgic entrancement of indie sleaze has made its way back into our libraries and wardrobe, Just Like Heaven Fest returns with a stellar lineup that brings all of our wildest aughts dreams to life. Presented by Goldenvoice, and returning to Pasadena at Brookside At The Rose Bowl on Saturday, May 13, 2023 will see some of the biggest and best bands of indie and electro rock in a singular place.
Headliners will include the Yeah Yeah Yeahs, coming in fresh from their latest album release Cool it Down. On the festival the Yeah Yeah Yeahs share, "We're headlining Just Like Heaven and cannot believe what a raaaaaaaad lineup it is this year! MGMT performing Oracular Spectacular! Fever Ray and M83  performing NEW music? what bliss!  Karen cannot wait to rub elbows with goddesses Peaches and Azealia! Long time pals The Walkmen and and the Faint representing? An embarrassment of riches of bands! Not to mention we'll be playing some deep cuts off of Fever To Tell to celebrate its 20th birthday! Don't be square! Be there!"
They will also be joined on the bill by MGMT, who amazingly will be performing their 2007 debut album Oracular Spectacular in full for the first time ever – and we absolutely can't wait to experience that live, and neither can they. On the fest, MGMT shares, "We are psyched to be returning to Just Like Heaven festival this May. Coinciding with the 15th year of its release, we will be performing all of Oracular Spectacular. And of course we'll be taking this opportunity to do some hearty experimentation. Expect the unexpected and see you in May!"
The day will also include some very exciting additions like Future Islands, Empire of the Sun, the return of M83, and a special performance from the recently reunited NYC band The Walkmen. Also incredibly noteworthy? Lets also talk about some of the powerhouse women-fronted acts behind this list that include some cant-wait-to-see acts like Ladytron, Azealia Banks and Peaches who will be returning for her second year at the festival and marked one of. the most entertaining and best of 2022's run.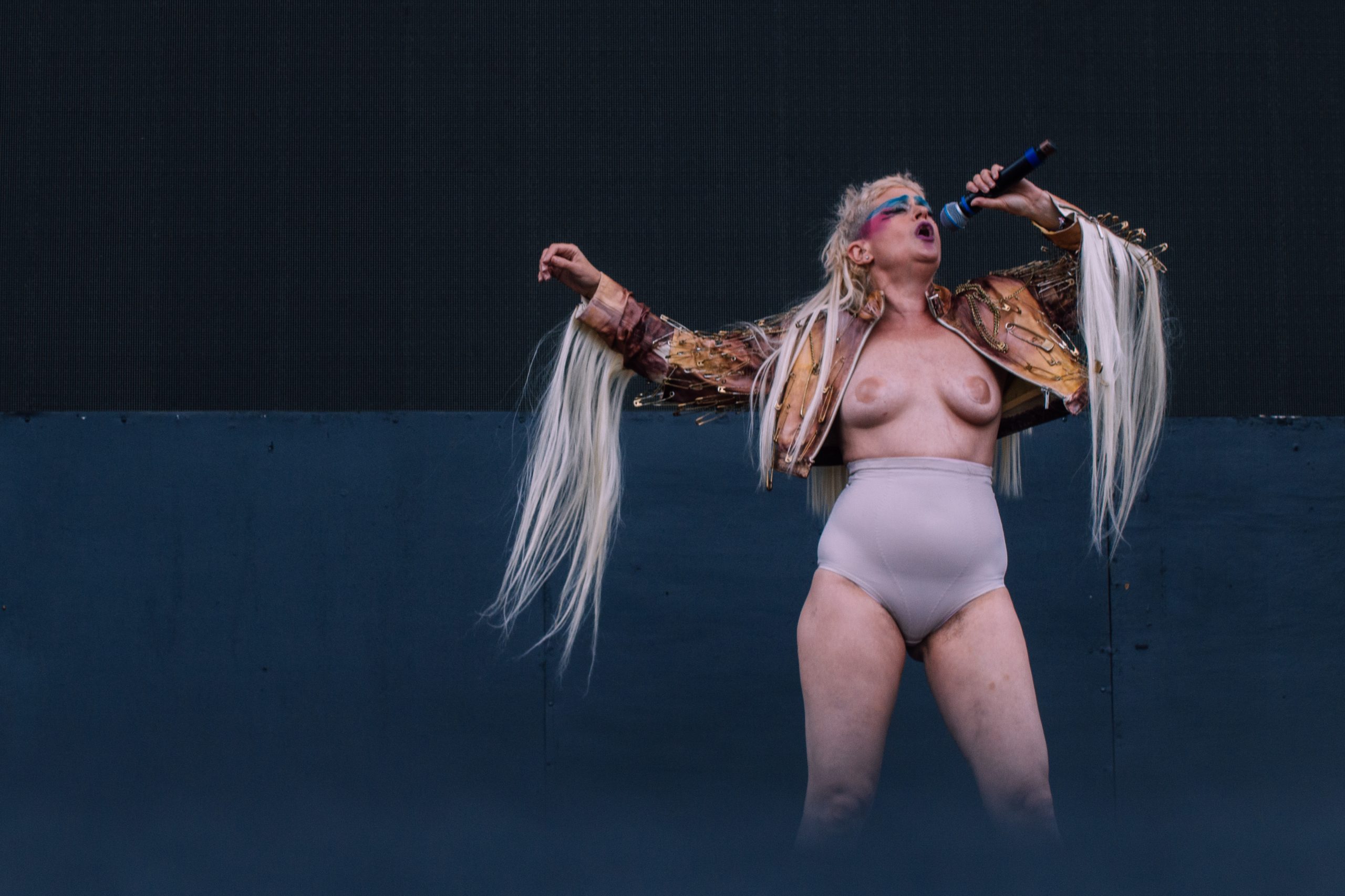 If there was any possible way you still needed more convincing to snag a pass right away when they go on sale this Friday, January 20th – the festival will also include performances by Hot Chip, Caribou, Fever Ray, The Bravery, STRFKR, Metronomy, The Faint, The Sounds, and Cults. There will also be live podcast recording of the acclaimed How Long Gone Podcast with hosts Chris Black and Jason Stewart, as well as sets by Cinespace DJ's.
We attended the fest last year – and can easily attest this is a festival you can't miss. You can read more about our coverage here, but from the mind-blowing performances that immediately transformed us back into the golden days of mid-aughts blog-rock to the fun festival fashion – we absolutely can't wait to see what this year will bring. This festival is definitely breathing fresh new life into the air of craved nostalgia – resulting in a truly unique and euphoric experience that moves the genre into its next musical chapter.
Passes will go on-sale this Friday, January 20th @ 10 AM PST! Ticket options include: GA passes starting at $149 and VIP starting at $369, and Clubhouse (21+ only) starting at. $649. Make sure to head to JUSTLIKEHEAVENFEST.COM for all up to date info and to purchase tickets. Indie kids you won't want to miss this – hope we see you there! 
Connect with JUST LIKE HEAVEN 
WEBSITE | FACEBOOK | INSTAGRAM | TWITTER 
Photos & Story // Jeanette Diaz