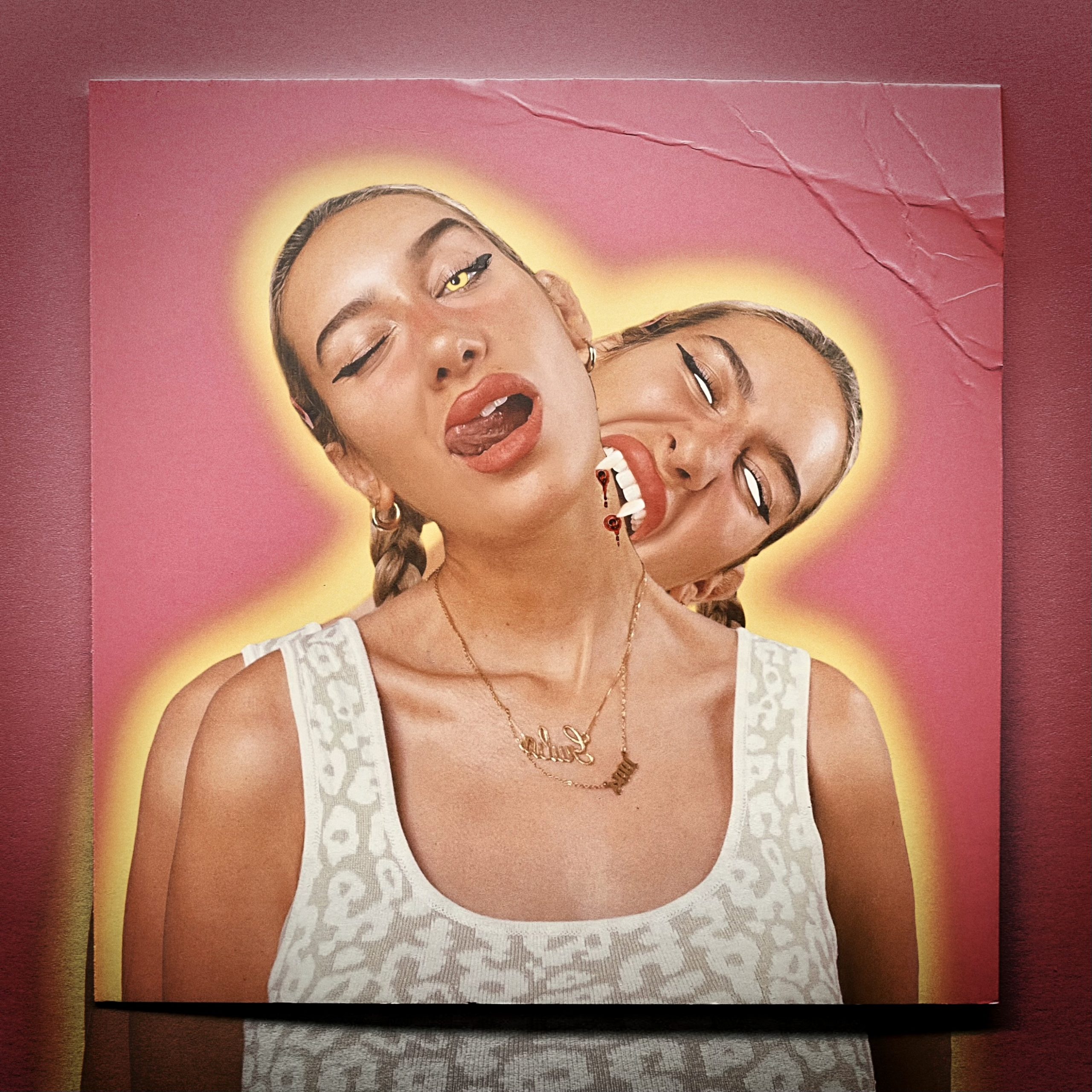 Balcony chatter is the key twisting open a cage of vocals, emotive vocals that describe Julia's most recent EP. F**k Falling In Love, is the ponytail anthem reaffirming just how much you don't owe him. Girls in Purgatory, Julia's upcoming EP co-produced with Jackson Foote is an ode to self-worth. A strand of lyrics is complemented by a warm upbeat rhythm. Inspired by rap, Julia sings of hope…an internal hope that bellows with each breath and songs that result in pride. A pride that drips into a crystal glass—a glass cautiously sipped. A New York native, Julia's lyricism started in 2019 with the release of her first single and since has released a steady stream of music. Julia's debut allows us to ask…"what kinda f***ery is this?"
What experiences inspired your latest EP?
It was inspired by clubbing…I like to go out and dance with my best friends and oftentimes we'll get approached by different guys and there was one incident where he came up and he was trying to get me a drink…and I basically was like "it's a girl's night" but thank you so much…and he freaked out on me and called me a b**ch! I was like whoa…I don't even know you. So, that's where that line comes from…I don't owe you any explanation because we don't really know each other.
A lack of etiquette?
I couldn't agree more. Just because I have a short dress on, and I'm having a good time doesn't mean that you can come up to me and grab me around the waist.
How would you describe fame in 2021?
A lot of it has been moved to social media, and I think the fame is just getting attention from people all over the world that you wouldn't necessarily run into at a show…now it's all branding and marketing I think which is great because you connect with people you never would have otherwise.
"Rookie of the Year"?
I'm not exactly a sports gal…but my team gave it to me. I don't mind using it as my Instagram bio because it sets the tone and a bit of confidence that I have in myself and how I see things going.
Regarding female artists within the music industry, how do you see yourself navigating that space? In a post Pandemic world is there an objective that you foresee?
I haven't done any collaborations yet with anyone, but I've been waiting for the right person to come along, and I've been keeping my eyes out for a girl specifically… I do think my whole brand is very female empowerment, believe in yourself…don't change for others. My future goal is oriented towards working with female collaborations and reaching out to that female audience, that's who I write my songs for, and I feel that girls can relate to the experiences that I've been going through. I have hope for the future especially post-Pandemic, I think everyone is speaking out more and becoming more comfortable in their own skin.
Is there anyone in the industry that you look up to?
I absolutely love this female rapper her name is Ashiko I think that she is so lyrically creative and inspiring but also has created a world outside of just her music it's like an experience and it's so cool to just see her page in the different costumes and dressing herself up and living in her own little fantasy world, I really take inspiration from Doja Cat, I'm very into rap so those are my top girls. These women have such clear visions for themselves and identities and that is what I strive for totally.
What are your thoughts on identity?
I do think at least for me it does derive a lot from my life experiences because that's what I write about and that's what shapes me to be who I am today. I grew up extremely shy before I found out who I was and then the music helped to crack that barrier that I was holding, so my identity now has shifted from who I was when I was younger, but it's all connected.
Is there a specific brand that you love, and given the possibility is their brand that you would like to sponsor or endorse?
I think a specific brand that I love…I do love Dolls Kill because they give you so many options to be very self-expressive in your clothing and that's what I adore. I love an edgy classic look and kind of blending those two worlds together because, when my words fail me, especially when I was younger, I would use to clothing to let people know who I am.
In regard to your close relationships, how much of that has helped to define your personal music style?
I mean as far as the experiences that I write about in my music my family and friends have been a big part of that, and I get so much inspiration from my younger sister because she's my absolute whole world, and they're just the people that I spend the most time with. I'm such a big family girl that it would be hard for me not to write with them in mind once in a while, and they're so supportive as well, I have never gotten any doubt from them they've always helped push me beyond what I thought I was capable at certain times…when I was feeling self-doubt, I needed those people around me.
How long would you say that it takes you to come up with a specific lyric…does it come naturally to you?
The lyrics for me do kind of just pop into my head at any given moment and that's when I grab my phone and I jot it down in a notepad and honestly, I try to come up with the one really strong line that speaks to me and the rest of the song tends to write itself around that emotion, whatever I was feeling. I do need to start kind of sitting down and treating it like a muscle that needs to be exercised instead of just being out and about and something will pop into my head I think that would be better than just setting aside time, but it's like when the inspiration is really natural.
How would you say that your current persona has transitioned? How has the Pandemic shaped your music?
Pre-pandemic I was working a day job, but then because of the pandemic I was forced to stay home and I think this past year really allowed me to find who I am, so I feel like I've always had the vision, but I think having this time I was really able to bring everything to life so with that perspective I think that people finally got to understand who I am and see not just the music but also the personality behind it and got to know me as a person; musically I think my sound hasn't changed too much because I've always known what I wanted it to sound like. I'm always trying to beat the previous song.
What's one thing about you that your fans don't know that you'd really like them to know?
I feel like I tell them everything honestly! For as much as I tell people that I did grow up such a shy kid, I just can't stress enough how different I was growing up. I really do want people to know that about me because I think it will explain the music more and will help other kids who are growing up the same way that I did to understand they're not the only ones because I didn't really have that growing up and I didn't really have that with the music artists that I was listening to back then so that's why I'm at the point now to let people know that I do it.
What would you say is an integral quality for artistry?
I feel that being true to yourself and who you are is what's most important and owning it…not trying to change it but to work with it!
What are your plans for the future?
It feels like I've been waiting for centuries…but for live performances! This will be my first time ever; I am nervous obviously but I'm also just so excited to meet the people that are helping bring this dream to life. Live performances, I certainly have tons of music in addition to the EP on the way, and some cool clothing line pieces that I can't wait to drop that are going to be pushing the comfort zone a little bit. Two in NY and two in LA…the live shows are on the 16th and 17th. The first one in NYC is sold out!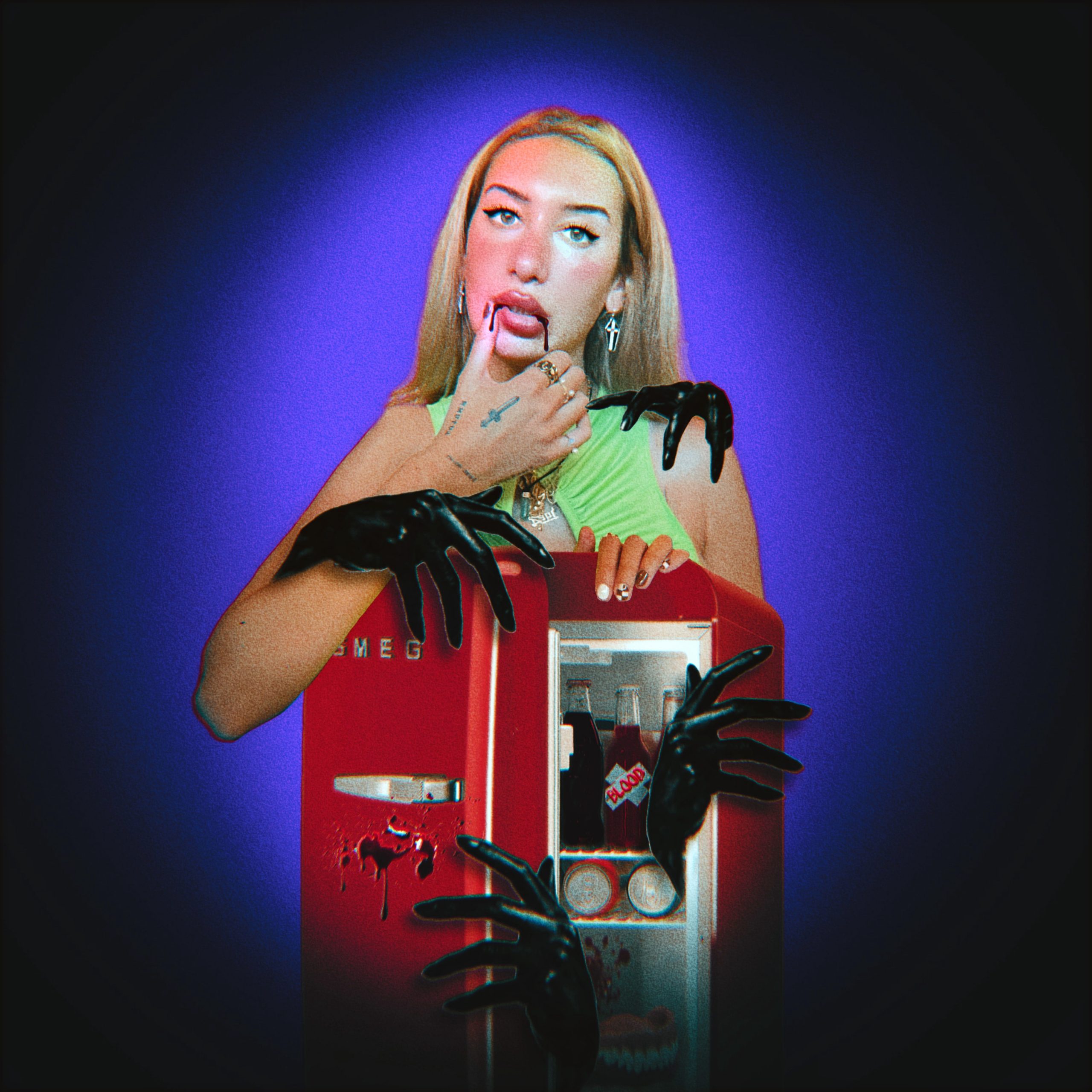 STORY / ALEXANDER MAYS PHOTOS /COURTESY JULIA WOLF
CONNECT WITH Julia Wolf: 
Instagram | Twitter | YouTube | Spotify
Upcoming Julia Wolf Live Shows – purchase tickets HERE 
Sat, Oct 16 – New York City, NY – Mercury Lounge (Sold Out)
Sun, Oct 17 – Brooklyn, NY – Elsewhere 
Mon, Oct 25 – Los Angeles, CA – Moroccan Lounge