Currently based out of Los Angeles, IZYE  (pronounced IS-yay) is a Rapper, Singer, Songwriter, and producer hailing from San Francisco whose musical melange is marked first and foremost by her smooth-yet-emphatic vocal prowess and extremely tidy performance. Her vast talent and sensibilities make for an interesting and diverse musical proposal encompassing Pop, R&B, and hip-hop elements in one cohesive expression. 
Taking a dizzying and heady trap beat  and her imposing and seductive vocals, Izye's newest song, called "drip" is an unabashed and fierce anthem of passion and supreme confidence. 
I wrote "drip" based on one of my favorite Kehlani songs called "Water". I brought the song to my producer, Kundo, and told him I wanted to make a song just like it. We made the entire beat and the song in 2 hours. "Drip" is about being so infatuated with someone physically and not being able to get enough of them. -Izye
The song is part of her "F**K BOYS, GET MONEY!!!" album, and it perfectly embodies the no-holds-barred attitude she exudes with every release. We absolutely had to talk to IZYE about the song while getting to know her a bit more, here's what she had to say:
Who is IZYE right at this moment in her life?
Izye is my stage persona I made up, she's the girl I aspire to be: confident, sexy, and a badass woman. Izzy on the other hand is still trying to figure things out; I'm learning as I go!
Why does she make music?
I make music because it's what I was born to do! I LOVE it and nothing brings me a greater high than performing for people, seeing them dance and feel themselves! I love the way others' music makes me feel, I want to make others feel the same.
Who does she make music for?
I make music for anyone who has felt like an outsider at one point in their life, someone who has been beaten down only to pull themselves back up and try again! I make music to help people feel like the best version of themselves.
What's your Read on the Bay Area scene at the moment? How has the city helped shape who you are as a rapper and songwriter?
I've lived in LA for three years now and I really only go up to the bay to visit my family & some friends during holidays.
However, when I lived there I was miserable- i felt so alone and like i stuck out like a sore thumb. I was desperate to leave and start over in LA. Now that I'm older and have been away for a while, I actually love to go back and discover/see/really appreciate all the stuff I was so ready to escape.
We bay area natives got the sauce and the swagger when it comes to music- I knew I wanted to go into hip hop, but was so embarrassed by how "white" I sounded.
When and how did you get into rapping and singing and what was your early inspiration?
I was born a singer, which wasn't surprising since all my family members are musicians, but it was clear at an early age that this was my passion.
I got into rapping around 8th grade when I got really into Iggy Azalea. She was the first white, female rapper I had heard and that inspired me. Considering I did musical theatre, annunciation came very natural to me, so rapping was just another talent I could bring to the table, but I never took it seriously until the last year or so. I was ashamed that it didn't sound as cool as Eminem or Mac Miller. I didn't want people to laugh at me! my producer, Kundo, finally was like "You sound white because you are white, but that doesn't have to be a bad thing. You just gotta make it your own". It took a lot of experimenting to really find my pocket.
For those who don't speak Zodiac, what does the line "Aries venus what can I say I always get my fuckin way" mean?
This is a dope question!
So in astrology, we all have different planets that land in various signs in the zodiac which represent different aspects of us as humans. My Venus lands in Aries in my birth chart, the planet of love & affection, which makes me love very hard and direct. If I like someone or want to be with someone I do not beat around the bush, I will be very upfront. Aries is a fire sign, so my love can be very passionate and fiery!
What's on the horizon for Izye? What does she plan for 2023?
so much!!! I'm dropping my first project "F**K BOYS, GET MONEY!!!" 11/28/22 on ALL platforms! it's 7 songs about heartbreak, healing, & finding your inner bad bitch.
I also just released my first music video for my single "drip"!
In 2023 I'm doing more collaborations, more shows, & more content!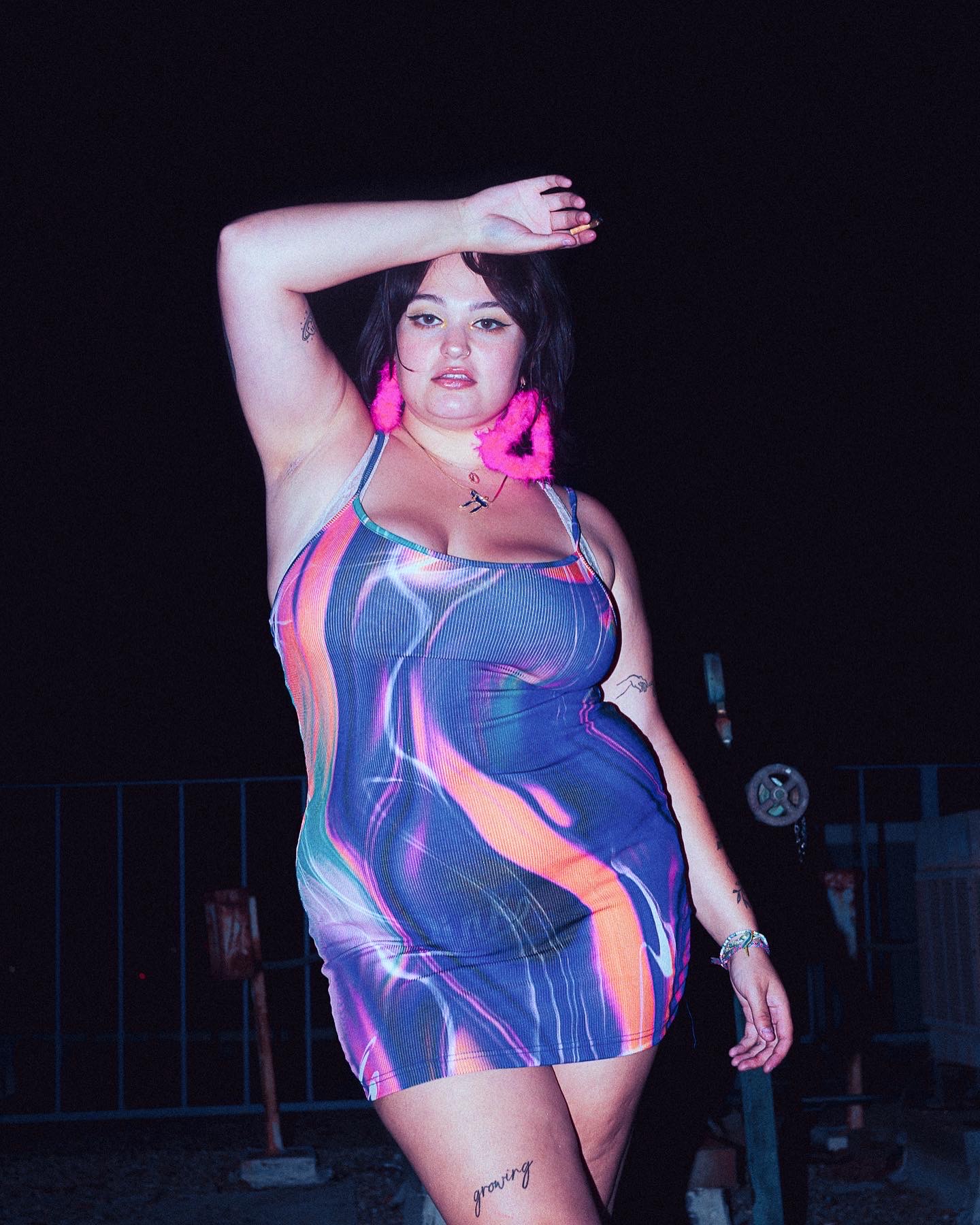 Story: LADYGUNN
Photos: @Spacedvisuals
CONNECT WITH IZYE