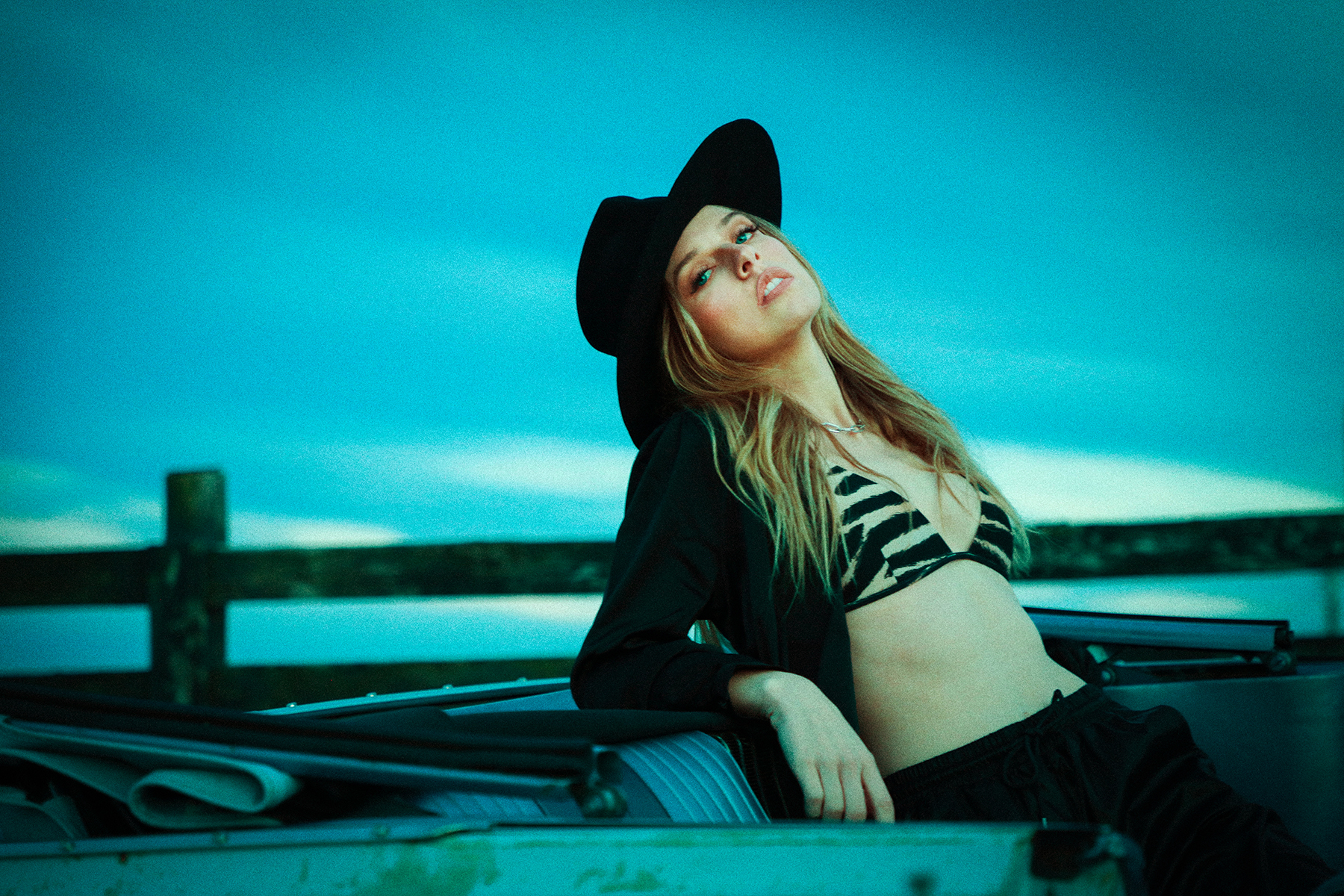 Singer-songwriter ZZ Ward's latest single "Giant" is out now, and it's accompanied by a big music video with a big surprise. The song is a powerhouse anthem hyping us up to feel like the giants we are. Her voice is strong and edgy, giving us the pop confidence of Lizzo and the sexy vibes of Lana Del Rey. Ward just wants her music to make us feel. No matter what it is. Happiness or sorrow. Just feel. And we do, especially when we find out her not so little secret.
The music video for "Giant" tells the story of a woman in a man's world. The men are getting promoted, the men are running everything, while the women are doing all the work. But soon enough, Ward grows as big as a dinosaur and stomps on everything, paving the way for her own path. And once she is finally in the place she deserves, it is revealed that she is pregnant! We got to talk to the expecting songstress about making the music video during quarantine, writing "Giant," and finally telling the world about her incredible surprise.
Where did the inspiration for "Giant" come from? How long did it talk to write it?
The original inspiration for Giant came from watching someone close to me get hurt by the person they were with. I was so pissed about the situation and I wanted my friend to move on but they weren't quite there yet emotionally.
I like to craft things when I write songs and don't believe that a song has to be written quickly to be great. Sometimes they come fast and sometimes they don't. In working on the song with co-writers, Mark Jackson and Ian Scott, and we came up with the word 'giant' together in the verse.  The next day I dug into that part of myself and ended up writing the whole song around that one word.
What do you want your listeners to take from "Giant"? How do you want people to feel when they listen to your music? 
I hope Giant gives the listener a newfound confidence to overcome whatever they are going through in their lives. I want people to feel something when they hear my music, that could be sadness or empowerment as long as they feel something, I think it's a good thing.
What was shooting the music video like? I imagine it was a lot of green screen action. Where did the concept come from?
I loved shooting the music video.  Lately I've been writing the concepts for my music videos with the help and encouragement from my team and it's been the best experience, so when it came time to shoot the video I felt very comfortable the director and I were on the exact same page. I will say this was a very unique video shoot!  We set up a huge green screen in my backyard, there were only four people there with me (fully masked and all Covid tested) and the director, David Dutton, directed me over skype. David did a great job and we slammed through the scenes very quickly. He ultimately had to understand the vision for each scene since he would be doing all the animation around my movements etc.
Congrats on the pregnancy! Did you always know you wanted to reveal it through your music video?
Thank you! No, I had no idea I would announce it through a music video. I had always planned on making the video for Giant a spin-off of the movie 9 to 5 and a representation of female empowerment but by the time we wrote this concept there was so much going on in the world around us we had to adapt and try and capture it. Pregnancy has opened my eyes to so many new life lessons already and I believe that each woman is completely entitled to her own choices about her body and her child. It was not an easy decision to announce my pregnancy in the music video and there were times when I got cold feet about it. There are no guarantees that everything goes right when you get pregnant so my first thought naturally was to keep it private. What pushed me to incorporate it into my message was my desire to be of service to others. Women feel more pressure than ever to wait to have children these days because of their careers and it's not talked about enough. Before I was pregnant I would google female artists who toured with children because it seemed so daunting and it was really hard to find anything about it online. I hope that I can be a voice for those that don't have one and bring more awareness to what it's like to be a mama as a touring female recording artist.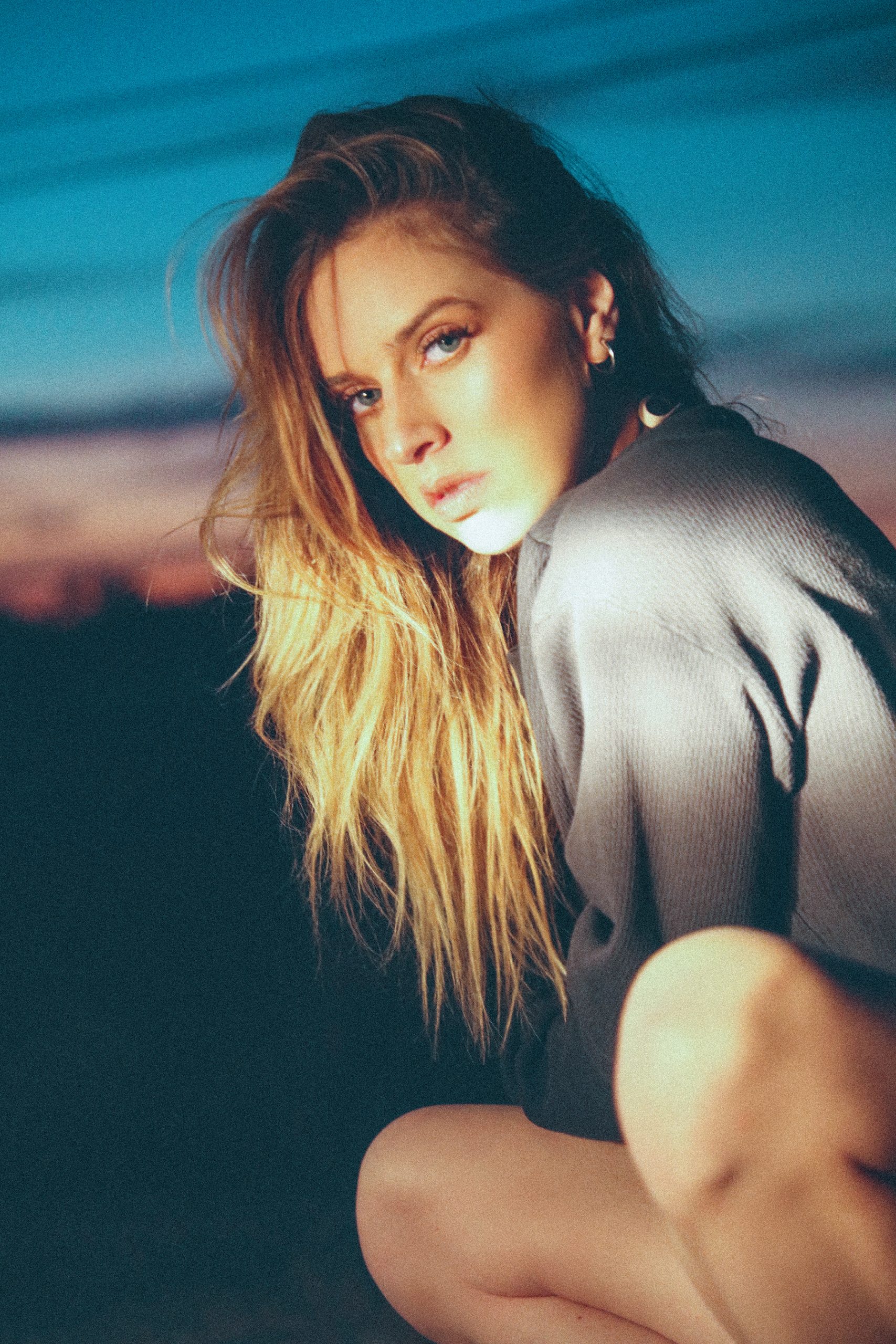 What songs or albums do you put on when you're looking to get inspired?
I get inspired by kinds of music that I don't make. I was just talking to my producer friend about this. As artists I think what excites us the most is listening or watching other artists who make music or perform in a way that we wouldn't. I love watching Jack White in concert because he is so confident and seems to have no boundaries and that inspires the hell out of me. I geek out over FX's Fargo soundtracks because they usually bring obscure old recordings out from the grave.
Did you learn anything new about yourself during quarantine?
Yes, everything changed. The world stopped and all of the things we'd normally do as artists and musicians to put out music was taken away from us. Suddenly I had to ask myself what else did I want in my life, what was there other than the music? That's when I knew it was time to take a leap of faith and let go of the life I once knew fully and completely and embrace a new future.
What are you looking forward to in the new year?
I'm looking forward to having a baby first and foremost! I also have plans to put out a new album and launch my own hat line which I had a chance to really dig into during quarantine.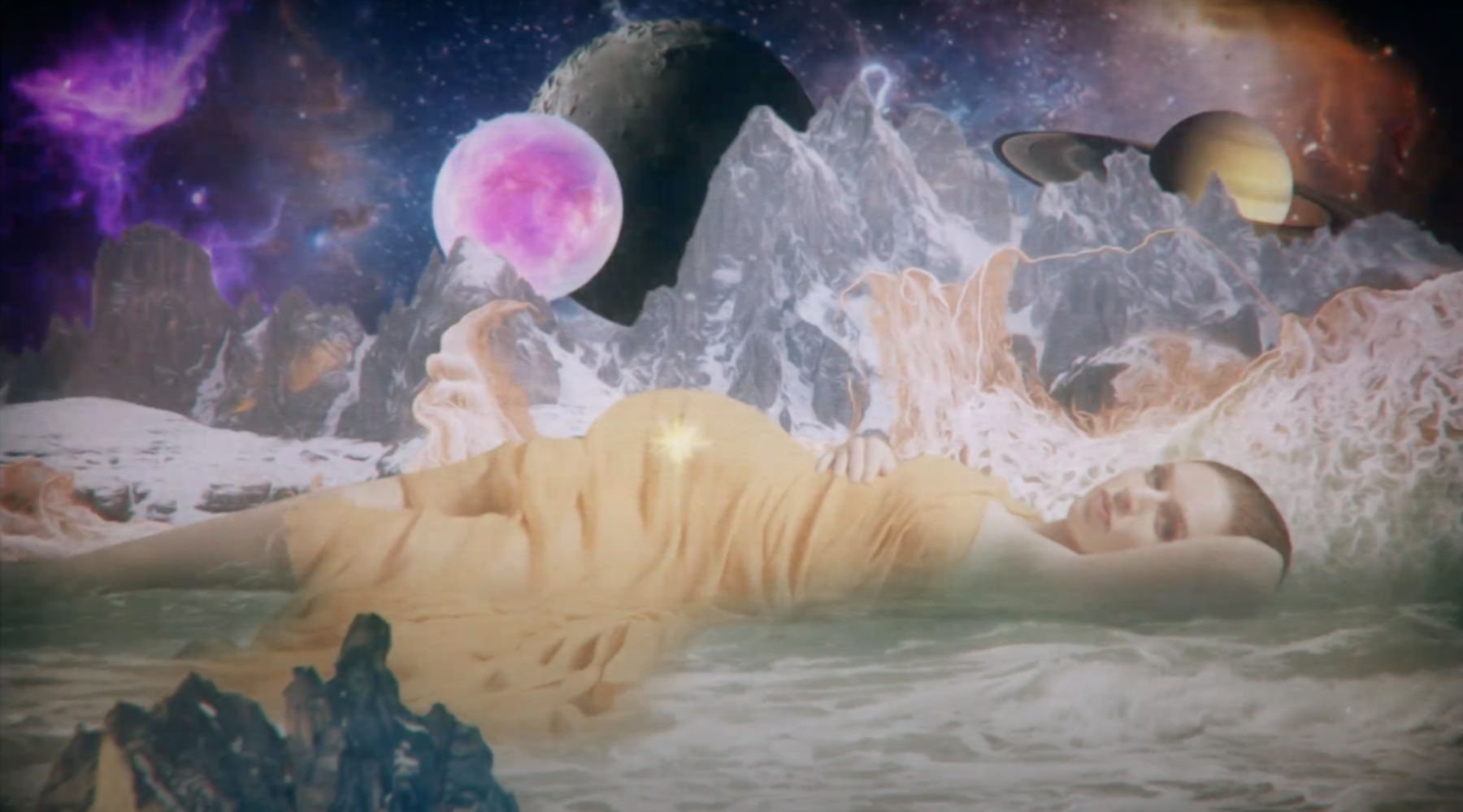 CONNECT WITH ZZ WARD
photos / courtesy of artist
story / Vogue Giambri