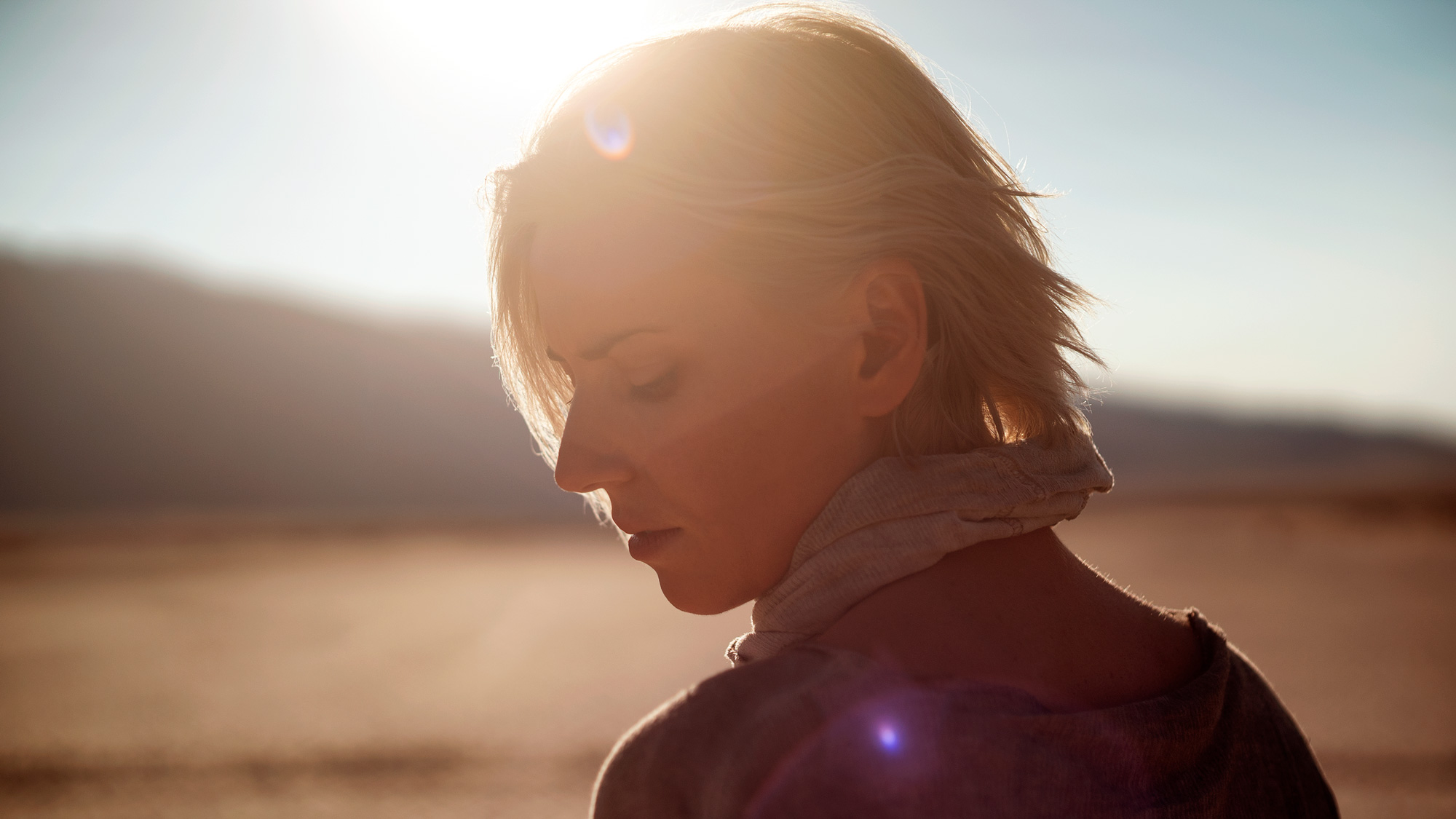 Zosia's new single "7 Suns" is hitting a little too close to home with daylight savings and the worldwide pandemic going on. The alt-pop singer-songwriter was inspired by a short story her mom recommended to her "Nightfall" by Isaac Asimov, where a community experiences darkness for the first time in years. The song is a poetic anthem dedicated to a doomsday we're afraid will happen. Her voice on this track is like an intergalactic angel's, and the instrumentals are haunting.
There's a music video out for the single and it was shot in the sweltering hot middle of the desert. Zosia was inspired by the ending of the short story, and so in video she is running from something until she has no choice but to face it as the sun sets. A satisfying video for the song. We got to talk to the LA based musician about the evolution of her sound and style, being inspired during quarantine, and shooting the music video.
So "7 Suns" is inspired by the short story "Nightfall" by Isaac Asimov. Was that a recent read that inspired you right away? Or have you been brewing on this idea? How did it all come together?
I came across the story around the time I was writing 'Matter.' I was explaining the inspiration for 'Matter' to my mom, about my dreams of the sun suddenly disappearing and causing a panic. She said it reminded her of 'Nightfall,' a story about a fictional planet that is about to experience darkness for the first time in 2,000 years. My mom always has literature references or interesting perspectives to share with me, so this is just one of many times she has influenced my writing. I read the story right away and loved it. There was so much about it that resonated with me, mainly the overwhelming fear that gripped the society. I wonder how I would react in that situation, in those last hours before an apocalypse. I wanted to write a song from the perspective of someone who was coming to terms with this sort of imminent annihilation.
I reread the story just before shooting the music video and found a few interesting connections to our current fears. In 'Nightfall,' the society is split between those who believe the end is coming (many of whom are part of a cult) and those who think life will go on as normal. I think it's fascinating how people react so differently to the same unfamiliar situation. So much of it has to do with where and how we are raised.
What was it like shooting the music video? Was it super hot outside that day?
I absolutely love making music videos, so I was happy to find a way to create one during the pandemic. I put it off for a long time, thinking I should wait until the quarantine ends. But at a certain point I realized there are ways to collaborate safely. I chose a very desolate area in the Anza-Borrego Desert and brought along the smallest crew possible. But yes, the downside to shooting in the desert in August is that it's crazy hot! The high was around 110 degrees, but fortunately we only needed to shoot during sunrise and sunset. Chris Hadland definitely suffered the most, since he had to carry a heavy movi rig on his back and run alongside me while it was still in the 90s.
Have you been inspired during quarantine? What has been getting you through the days?
I've actually been very inspired during quarantine. I think it's mostly because I'm not putting time or energy into being social or doing other things out of the house (although I miss those things very much). I'm spending a lot of that time now learning through podcasts and books (right now I'm reading How To Make It in the New Music Business by Ari Herstand). The more I learn the more excited I get to release music and become a smarter businessperson.
I'm also lucky be with my family in the Bay Area right now. I've gotten to spend so much time with my two-year-old niece, and her brother was born just a few weeks ago! So I'm happy to be close to them during this time.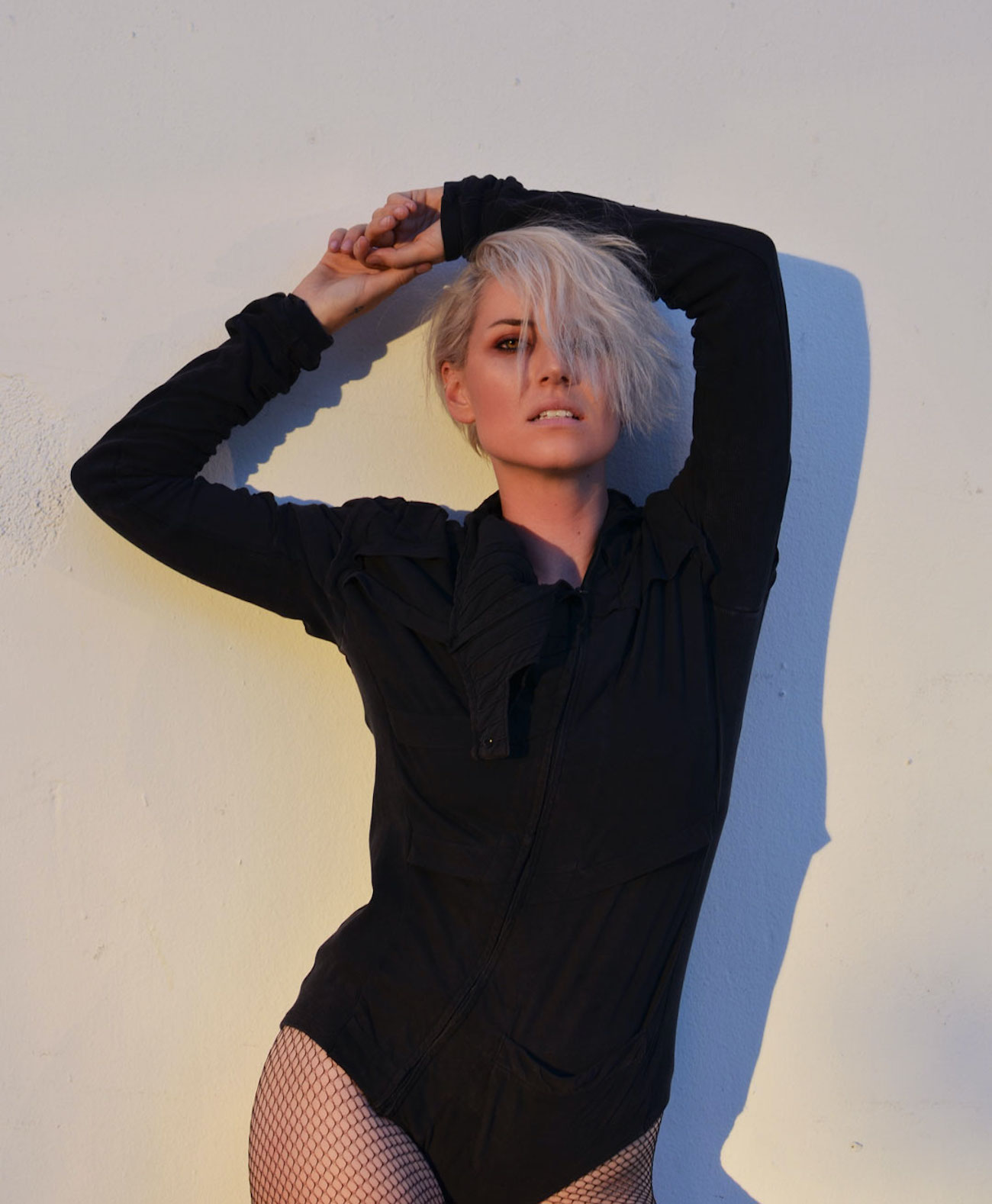 How has your sound and style evolved over the years? Are you happy where you ended up?
My sound and style have changed so much since I started getting into music. In elementary school I wrote bubblegum pop music, in high school I transitioned into folk, then in college I discovered bands like Purity Ring and School of Seven Bells which really influenced my style. As I learned more about production I really became interested in electronic music. I loved finding out how to use sounds to fuel certain emotions.
About the time I finished 'Water' I felt I had finally discovered the sound I'd been searching for for many years. The songs I was creating really felt like Zosia. I had so much learning and growth I needed to experience to get to that point. And that's not say that my tastes and style won't continue to change all the time. I'm excited to see how my music, and music in general, will evolve.
What albums have you been listening to lately? What's your go to feel good song?
These days I often put on a Lo-fi playlist or a soundtrack like Blade Runner 2049 or Broadchurch. When I workout I usually listen to big cinematic music. My go-to feel good songs are 'I Know A Place' by MUNA and 'Leave A Trace' by CHVRCHES.
What do you do when you're not making music? And what's your favorite thing about living in LA?
When I'm not making music I have a handful of other creative projects, like graphic design and sewing. During quarantine I've made myself a few face masks, including a reflective one that's now available as a merch item on my store (thisiszosia.com/store).
The best thing about LA is the people and the creative energy they bring to the city. I deeply miss meeting new people at shows or bars and never knowing how they might change your life.
CONNECT WITH ZOSIA
photos / Chris Hadland & Rachael Ferrigno
story / Vogue Giambri