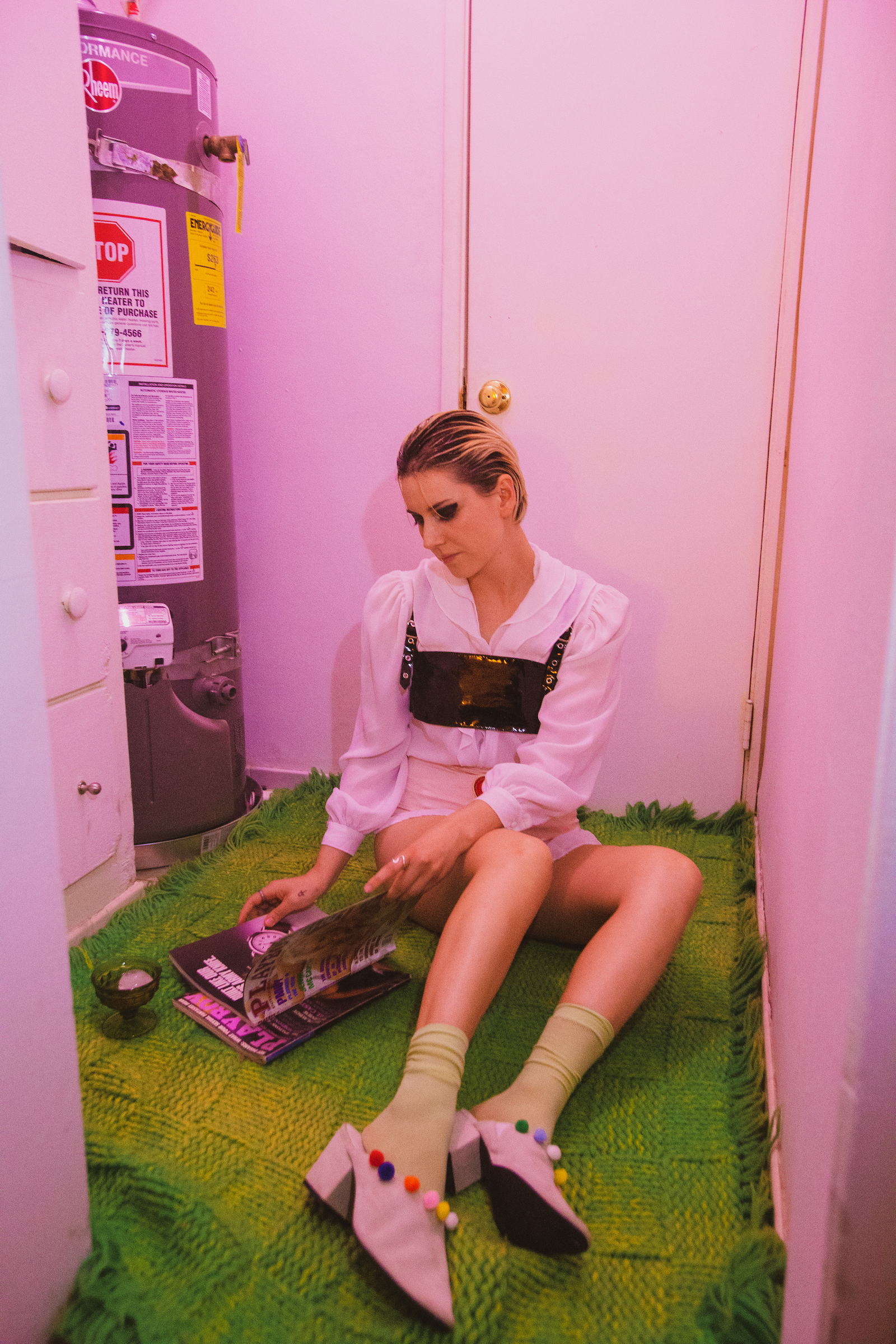 "I didn't realize that by pairing my morbid concepts with a relatively upbeat chorus melody, I began to reexamine my fears." Zosia on 'Matter' 
Zosia's newest release, 'Matter' is a poetic, spacey ode to life on earth in the form of an alternative ballad. Zosia brilliantly weaves in the concept of change and the fear of it with brooding synthesizers and soothing, catchy melodies. 
Zosia partnered up with LA clothing brand Zig Zag to create an 80s reminiscent, norm-defying shoot that echoes the themes in her song. Sporting a white button up tee with undies that say "Girl Power," Zosia could easily be mistaken for a bad-ass alien sent to reform the earth. 
We spoke with Zosia about her ideas on fashion; read the full interview below.
With whispering harmonies layered throughout 'Matter', the emotion in Zosia's voice creates an intimate atmosphere. Among the electronic production, Zosia was craving an organic element so she asked her friend Hanna Helgegren to play violin. "Strings really resonate with me because they can sound both tragic and uplifting at the same time, a contradiction that exists in many of my songs." Ultimately, 'Matter' underwent four years of producing and transformations, all leading to the version we hear today.  This is quite befitting, considering the song's inspiration was this enriching quote by Elizabeth Lesser: 
"How strange that the nature of life is change, yet the nature of human beings is to resist change. And how ironic that the difficult times we fear might ruin us are the very ones that can break us open and help us blossom into who we were meant to be."
Like many of us, Zosia was often consumed by existential dread. Curious yet fearful of the world ending at any moment, Zosia worried that the fine details in the fabric of life were far too fragile to continue on. "Matter was a result of these logical yet often useless anxieties," She explains. "I didn't realize that by pairing my morbid concepts with a relatively upbeat chorus melody, I began to reexamine my fears. No, we can't prevent ending, but we can choose to embrace the beauty of life's ephemeral nature."
Read our interview below for some insight into Zosia's artistic mindset, and how she uses pop music to send social messages.
Do you consider yourself an introvert or an extrovert? 
I often say I'm an extrovert, but at times I can be very introverted. So I guess I'm an ambivert.
Do you use fashion as a form of art or more as a tool for social communication?
I think a bit of both. It's mostly a way for me to express my taste and personality. I love to sew and I used to want to be a fashion designer, so it's always been a form of art for me too.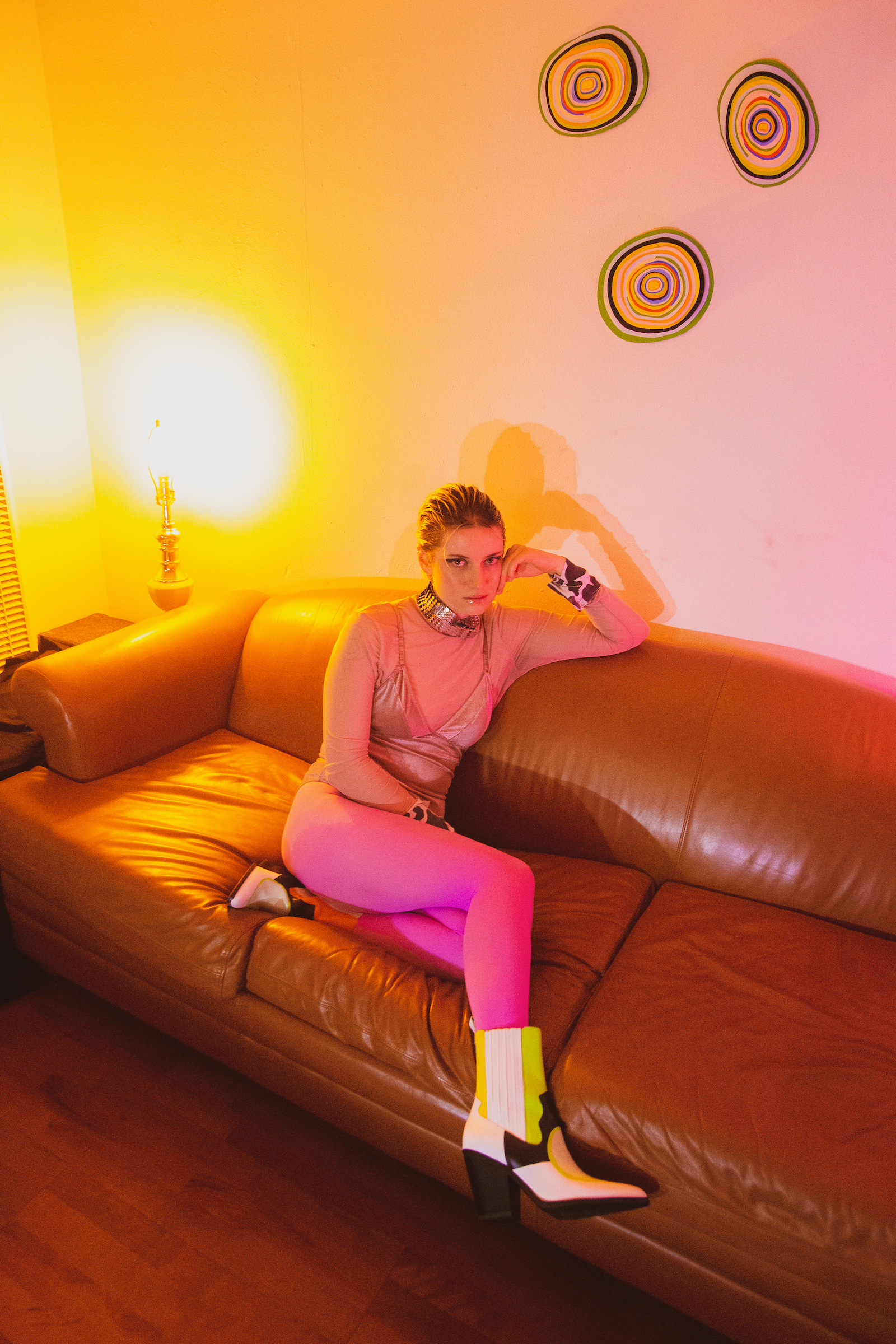 What was your guilty pleasure magazine growing up? 
I loved Seventeen magazine when I was a young teen. It's funny how I used to think seventeen was a mature age. I couldn't wait to grow up so I could fit into the cool clothing stores.  
If you could only wear one Zig Zag piece for the rest of the year, what would you choose? 
Oo that would definitely be a vintage tee like the Universal tee you have now.
Your music is so beautiful, and we love that you aren't afraid to stand behind a message of social change. What do you hope to accomplish by advocating for these important themes?
Thank you! I hope to connect with people who may be going through a similar experience, and to possibly put into words what they have been feeling. I like writing about themes that are not common in pop to help make these conversations more commonplace.
What can we expect to hear and see from you in the future?
I'm putting the finishing touches on my first EP, so that will come out next year. The songs all explore our relationship with nature, fulfillment, and death. I'm excited to start playing the new songs live very soon.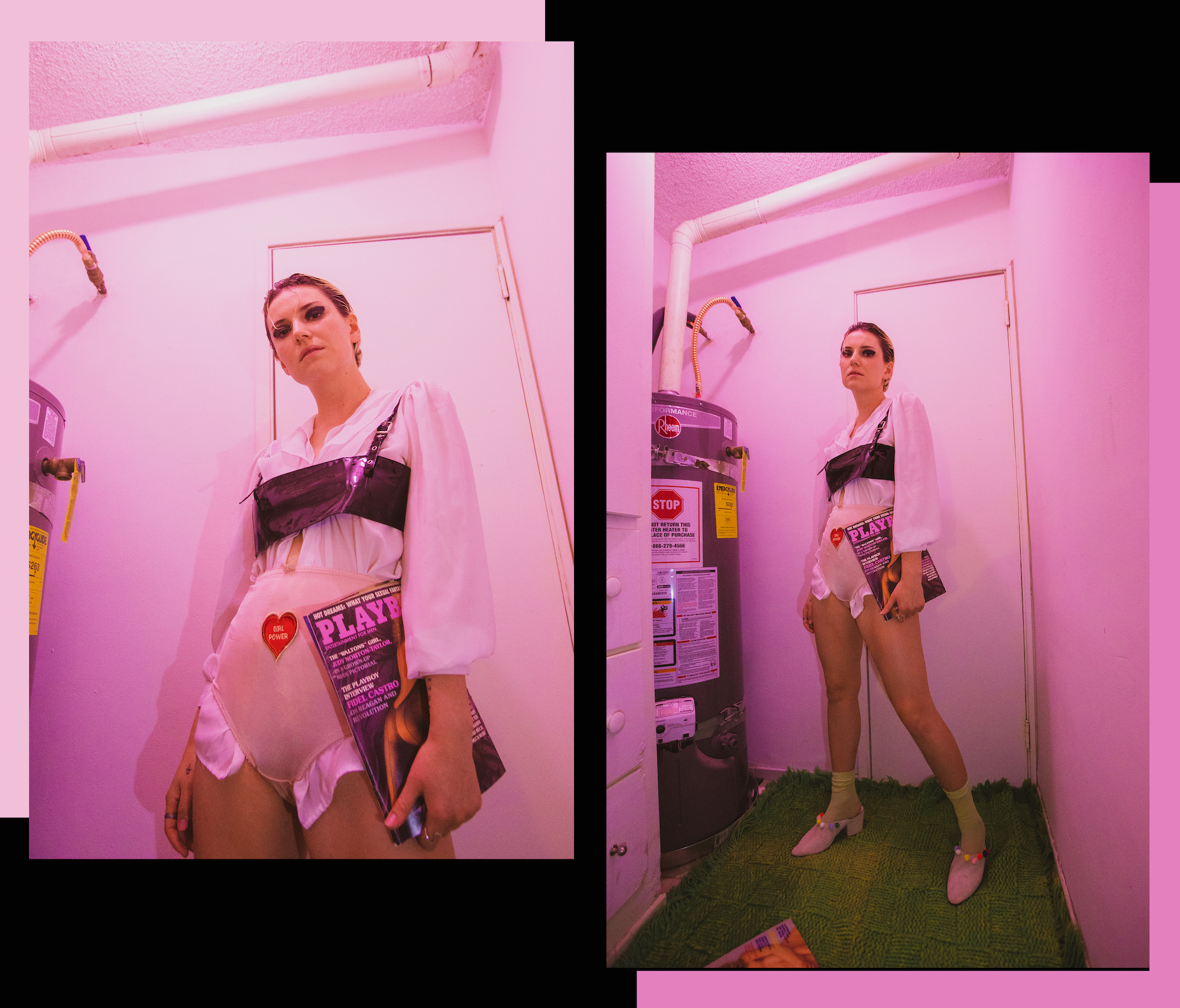 CONNECT WITH ZOSIA:
CONNECT WITH ZIG ZAG:
PHOTOS / AMANDA ADAM
STYLING / TUFF COOKIE
STORY / ARIANA TIBI & TUFF COOKIE