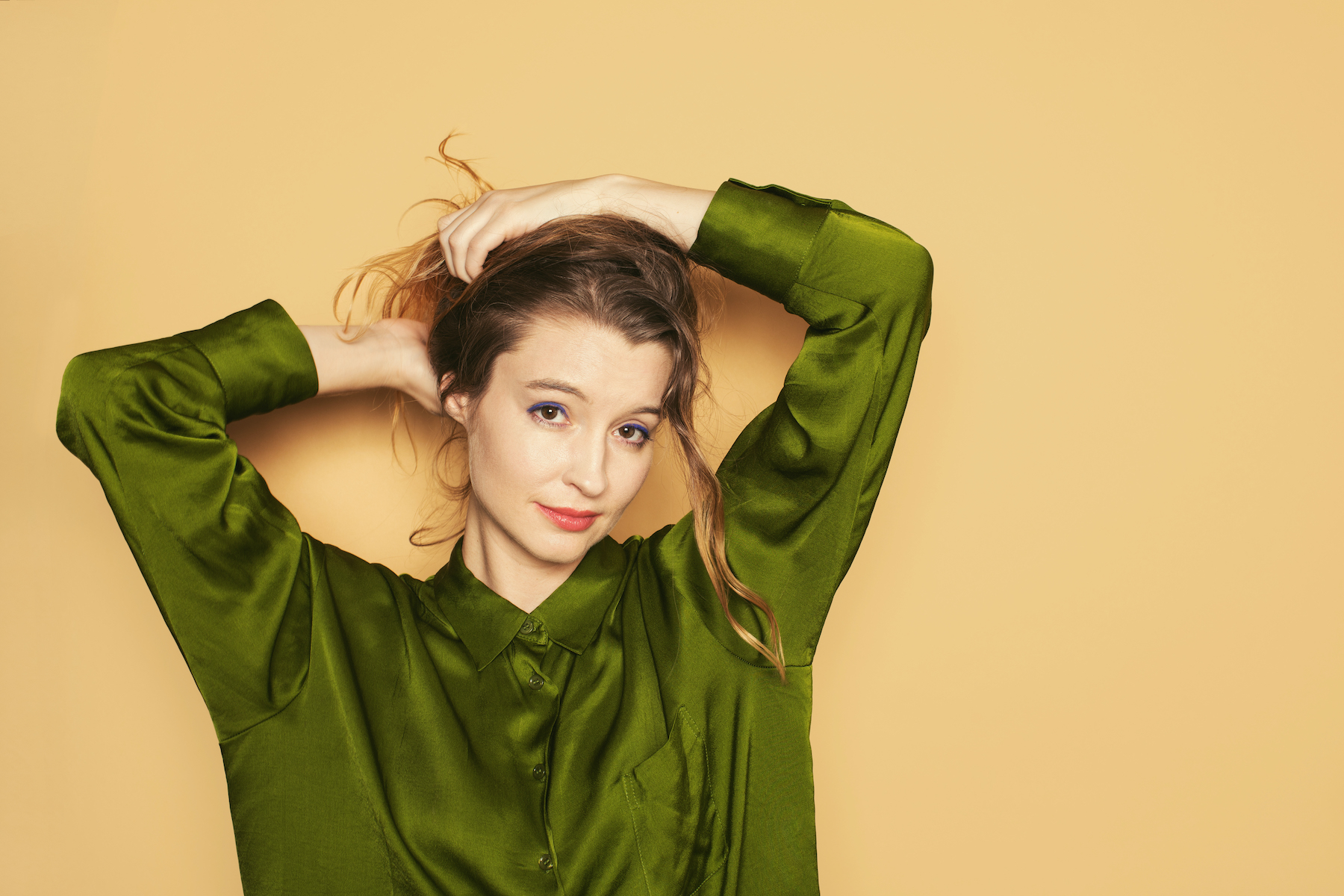 A lot of people have been going solo since quarantine hit, including Emily Moore who is now introducing her new project Total Brutal. Out now is her latest single "Egypt," and it is a funky dance bop. The kind of song you put in your ears as you walk out the door, looking hot as hell about to hit the town (when that was still a thing). The kind of song that keeps you on beat as you strut down the sidewalk, mouthing the words as others look at you, hearing only the silence outside of the headphones.
The song was inspired by that childhood excitement you get from the fantastical things you learn about when you're a kid, yet you grow up and forget about it, or it seems less big. Ancient Egyptians are one of those things. I remember going to the King Tut exhibit in Philadelphia when I was a kid and thinking I would grow up to be paleontologist, I forgot about it the next week. And it's not until later in life when you go to the Met in NYC, and see the ancient Egyptian wing, and you remember how amazing it was. That's what this song is. Fun and nostalgic. We got to talk to the singer songwriter behind Total Brutal about how she got into music, going solo, and writing the song "Egypt".
Where did the name Total Brutal come from?
Whenever I think of an interesting word or phrase I write it down in a notebook. I've been doing this for years. So when it came time to pick a band name I just opened the book and looked for something that caught my eye. I like the name because it is so absolutely aggressive and I am one hundred percent not. I like that you'd look it up thinking you're going to get some nineties nu-metal band and then you get me, smiling really big in a cardigan with my dog.
Tell me about writing "Egypt." Why Egypt? What came first the words or the instrumentals?
The whole idea for the song started while I was watching Jeopardy one night and there was a question on the Egyptian pyramids. I remember thinking, "Wow, I can't believe that I forgot how interesting this is." I started thinking about all the wild things we learn about the world as children and then we grow up and it doesn't seem so spectacular anymore. I wanted to write a song about getting that kid-like amusement and curiosity back. The first lyric/melody I had was "Ancient Egypt and the pyramids." The rest of the song was built off that. I had heard my husband Ryan, messing around with a drum/bass loop he made and asked if I could write to it. Once I started adding guitars, the whole song came alive and I got really excited about it. I finished the lyrics and melody within a week. I'm really happy with the way it turned out.
Where do you see your listeners when they hear this song? How do you want your sound to come across?
I'm picturing the scene in "That Thing You Do" when Liv Tyler hears the song on the radio for the first time and takes off screaming down the street and Guy is selling refrigerators but  knocks over the customers on the way to turning on all the radios in the store. Maybe something like that.
Realistically, I just hope you put "Egypt" on to brighten your day or dance around to while making coffee in the morning. I want Total Brutal to feel playful, fun and light and help foster  the idea that we don't have to be perfect to share our talents and art. I especially want young girls to see this being modeled in the world because I think it's a really stifling feeling, the desire to be perfect. It makes you want to stay quiet and hide. Be loud! Get excited about the things you're doing! We all have so much to share. Total Brutal is not perfect but it is genuine and that's all that matters to me.
When did you start to get into music? Were there certain things or people that inspired you to do so?
I got into music very young because my dad is a musician and my mom loves music. My dad ran sound at a venue in Charlotte, NC called The Double Door. After school, my brother and I would go to work with my dad while he set up and sound checked. He'd give us a bag of quarters and we'd play the pinball machines. I can't remember a time where I wasn't surrounded by musicians. It wasn't until middle school that I started to write my own music. I didn't realize it then but it was basically a form of therapy for me. I'd shut myself in my room and sit on my bedroom floor with a guitar and paper and all my favorite cds around me. When I got a little older and started to develop my own taste, I shifted from listening to singer/songwriters and got really obsessed with a lot of guitar driven bands. I loved Wilco, Dinosaur Jr, Weezer, The Cardigans, The Cure, Radiohead… The list goes on and on. Writing guitar melodies is still one of my favorite parts of the process.
What have you been up to during quarantine? You learn anything new about yourself?
Oh, definitely. Total Brutal is a brand new project as of quarantine! Up until this year I was primarily a touring musician in bands and have always been comfortable in that role. When quarantine hit I started wandering what it would be like to write my own music again. At first I just wanted to see if I could write one song and put it out. And I did it! "Willow" was my first release and it came together easily with the help of Kristen Gleeson-Prata on drums and Ginger Pooley on bass (SHOUT OUT TO HER NEW BAND, BURNING POOLS!) After that, I was hooked. It felt really good to write again and it felt important to me. Releasing music into the world is scary and I hadn't been vulnerable in that way, maybe ever. I learned that this is going to be challenging but important work for me.
What's your favorite thing about living in Los Angeles?
Los Angeles is filled with so many talented and imaginative people. There truly is inspiration everywhere I look. It feels good to be a part of a community that values being creative because it reminds me to use that muscle. I also love that you can be on the coast or in the mountains in just an hour. The amount of day trips you can take from Los Angeles is nearly limitless.
Also, weather.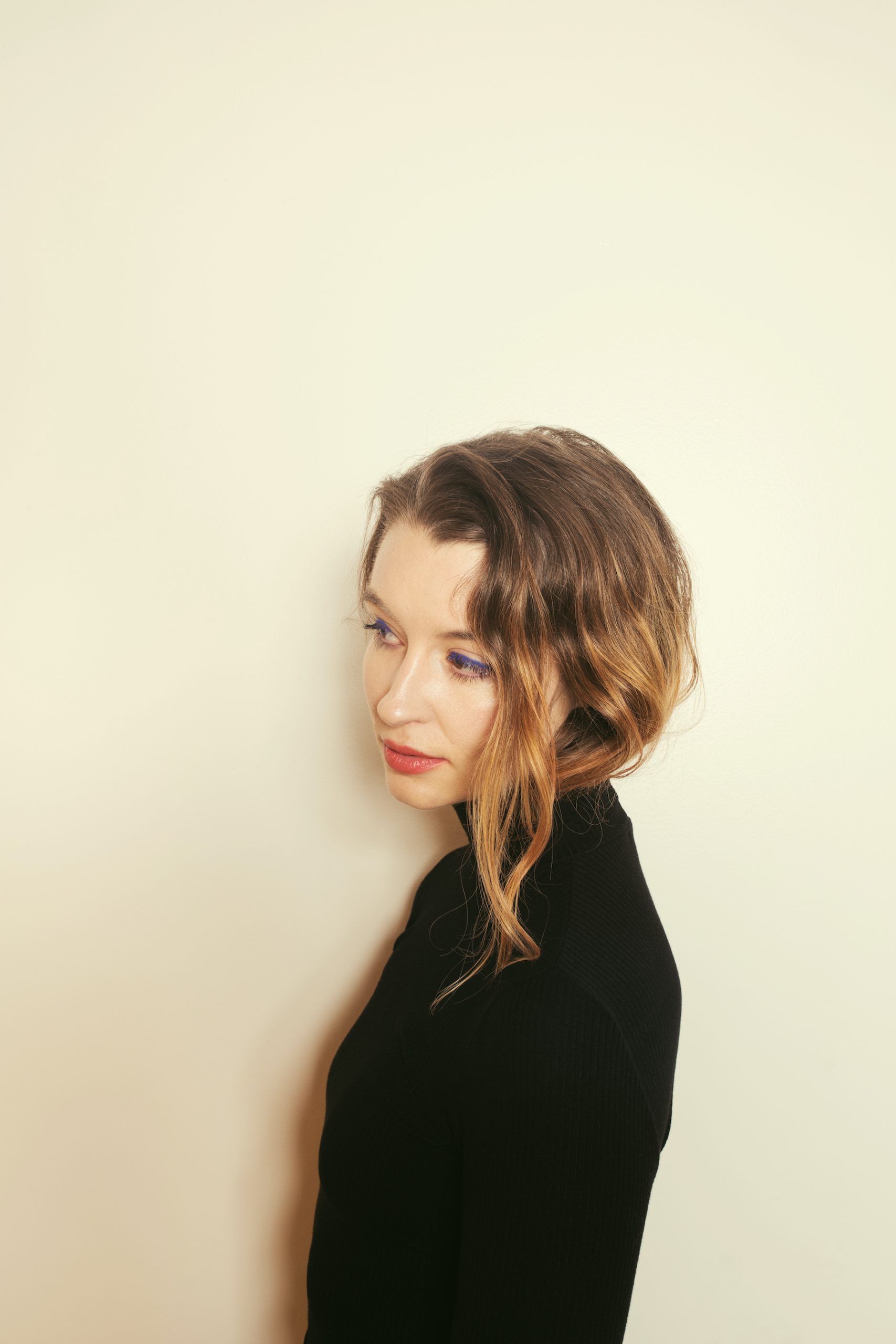 CONNECT WITH TOTAL BRUTAL
photos / Jasmine Safaeian
story / Vogue Giambri