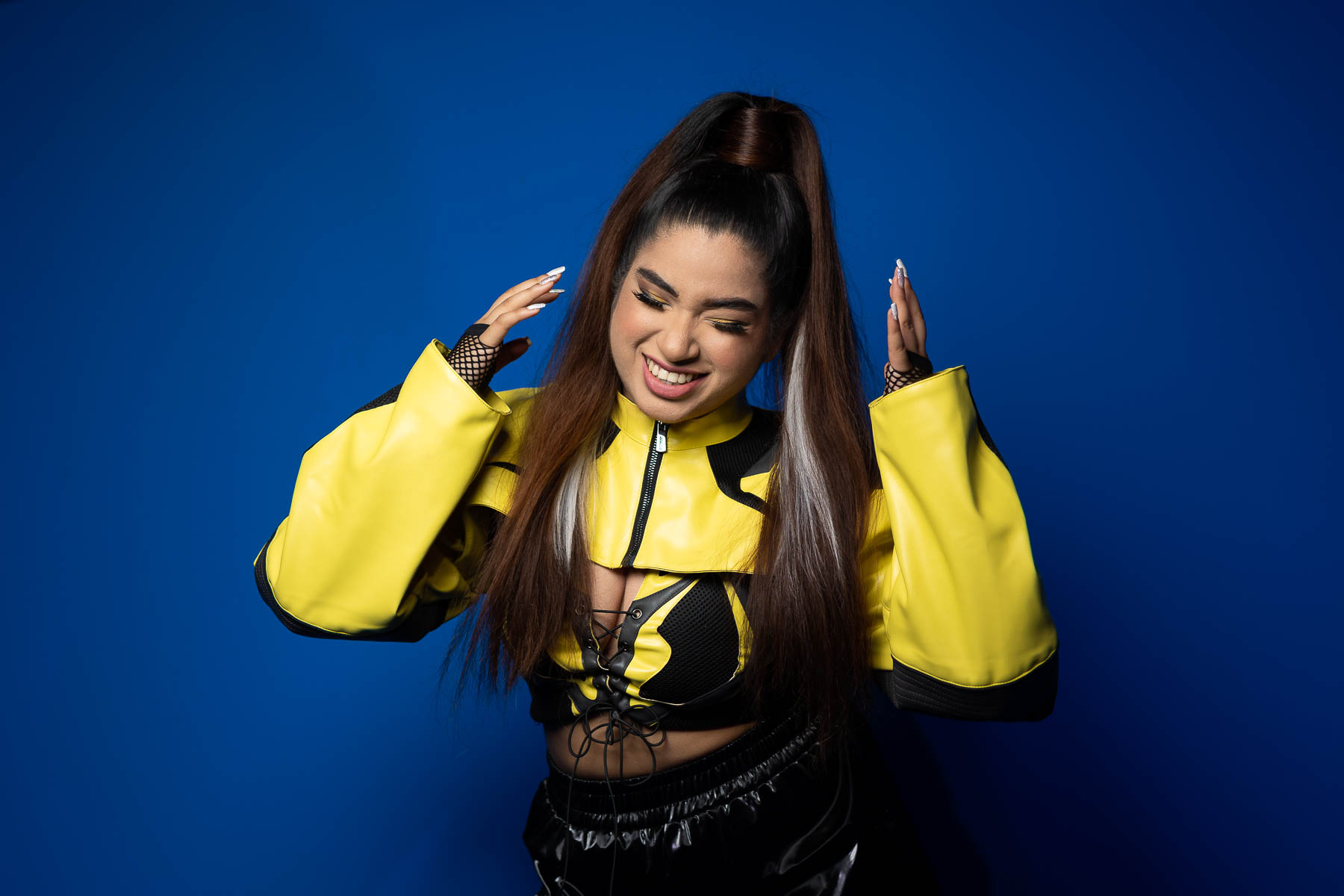 Outspoken, Sharp, and wickedly talented. the Singer/Songwriter from Toronto known as Cmagic5 shapes her intently creative impulses through soulful and catchy pop melodies carefully designed to uplift her audience in meaningful ways.
Cm5 recently released her newest single "Dancing On My Heart" Written alongside Jim McGorman (Avril Lavigne, Cher, Gwen Stefani, Shakira, Goo Goo Dolls) and Will Champlin (2x Grammy-winning songwriter), the track is centered around the idea of moving on from a love that's ended, transcending its patterns and the mixed feelings left after the break-up.
I don't want to spoil this interview by revealing too much of this wonderful rising artist right of the bat so let's get on with it!
I gotta say, I was blown away by your vocals! I'm curious to know how the process to develop that aspect has been over the years, did you get much coaching and/or classical training?
Thanks so much for having me and for the kind words!
I believe music chose me. My passion for singing and acting manifested itself when I was very little with me performing to a living room audience at the age of 5.
The inspiration for writing songs was all around me and I had already started writing melodies at the age of 6 and began performing to a larger audience. I captured anything around me that inspired me at that age such as colors and animals and put it into a song. By the age of 10, my articulation developed as my thoughts and emotions matured, and I had written and composed my very first original song along with an EP in just a few days. The lyrics were very raw, pure, and straight from the heart, which laid the very foundation of my debut EP titled "Destiny's Calling".
My elementary school years were a challenging time for me, being bullied. It was during this time, music became my sole companion and opened up a plethora of avenues. I grabbed my acoustic guitar and dived deep into songwriting the defining moment in my life when I knew that I wanted to pursue music for the rest of my life. Most importantly, I wanted to give back by inspiring others to feel the same magic that I experience through music.
"Destiny's Calling" was a basement recording that led to my future professional studio recordings. There has been no looking back ever since… I released my Debut Album "Ready to Run" which was a quarantine creation and released in May during the pandemic.
I am grateful to my parents who supported my passion and provided me with a strong foundation in the creative arts including dance, drama, and music as a child, and for supporting my musical journey all along.
They have supported me thus far to pursue my education in music at a young age and today I am proud to have earned my credentials as a Classical vocalist from the world-renowned Royal Conservatory and am able to give back to the community as a vocal mentor to students of all ages.
I'm also very curious about the origin of your artistic name and. Are the he "C" and the "5" a reference to the musical note?
You definitely guessed part of it! The "C" corresponds to the initials of my first name, which I may choose to reveal sometime in the future… shhh. The number 5 is my lucky number, being born on the 5th day of the 5th month. The C5 together make up the musical note as you correctly guessed! The day I came up with the name many years ago, was the first time I ever belted a C5 note vocally! It was a major milestone at the time since I was only about 7 or 8 years old! Ever since I was little, I always hoped people would experience "magic" through the power of music.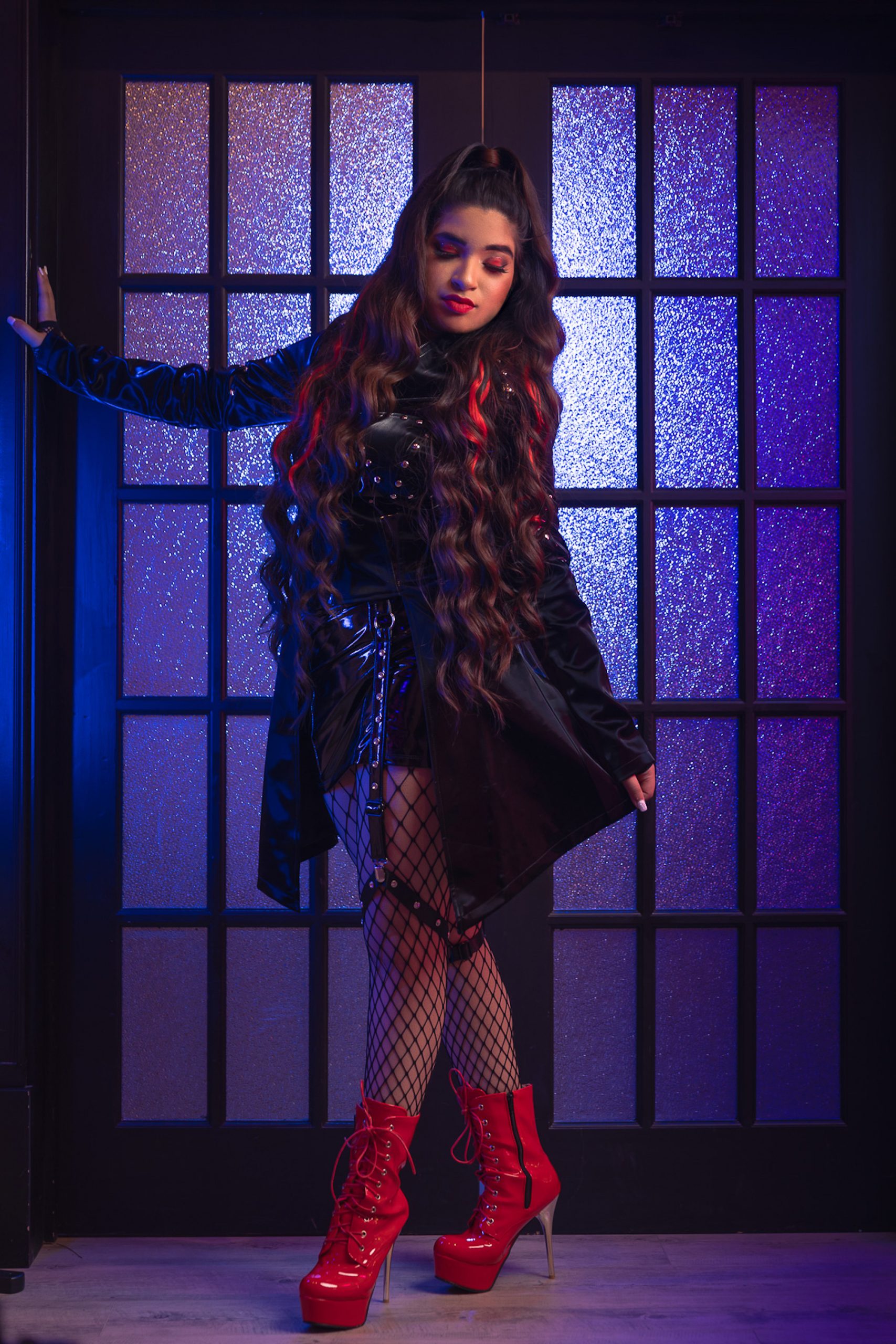 Are the lyrics to "Dancing On My Heart" written from personal experience? are they part of your getting-over-it process or is that in the past already?
This track was inspired by the universally relatable challenge of moving on after falling out of a relationship and the frustration that develops when you're falling in love with the same person all over again, knowing they're not the one for you (But hey, it happens!). It's all about how my Ex-dances on my heart like it's his stage and steals the spotlight. This can be summed up in the lyrics " I keep giving in and that's my crime". In a fun and playful way, it's all about holding your Ex responsible for your inability to move on. It's almost as if your Ex is your guilty pleasure.
The songwriting process for this track was unlike any of my previous releases. It definitely is one of my favorites and showcases my artistic evolution. As my Debut Album was entirely self-written, this was the first track that I collaborated on with established songwriters. I wanted the song to reflect my bold and fun personality through big sounds and groovy basslines, while articulating relatable feelings through my lyrics.
No matter what I choose to write about, there is always an underlying theme of self-empowerment accompanied by energetic vibes. Personally, I feel like you can turn any emotion or personal experience into a bop and inevitably find yourself dancing and singing along to it on repeat, and that's what I love about song writing.
How would you define yourself musically for people who are just discovering you? what's your sound all about?
Music was all around me as a child. Although no one in my family could sing or play music, it was still something that helped us all get through difficult and challenging times, and brought everyone together for any occasion. For me, music is medicine – something I have a deep and personal relationship with.
My music has been greatly inspired by real-life and is a blend of reality and my vivid imagination. When it comes to my original music, I always try to ensure that the instrumental music and song melody alone, are powerful enough to tell a story. My sound is all about a meaningful narrative wrapped up in an infectious beat and singable melody.
And as far as your sound goes, what elements or genres would you like to incorporate into it?
While the genre of my music is pop/rock, the uniqueness of my sound is created by fusing other sub-genres into my songs. Being a lover of many genres of music, each song has its own creative journey and tells a different story exploring diverse songwriting
When it comes to my original music, I like to give every song a different vibe with its own identity through my vocal delivery and songwriting writing style is vivid and direct to my listeners, conveying a positive message to smile, succeed, and prioritize yourself. I try to make my lyrics as sincere as possible and universally relatable.
Outside of music, who has been the most influential or inspirational person in your career?
I would say, my Dad! He's been there for me throughout my entire career and has supported me no matter what. I always call him my "Dadager' – Dad + Manager. He was the one who first introduced me to music at a young age. Believe it or not, this guy has never missed a single one of my performances, and for that, I am forever grateful. 3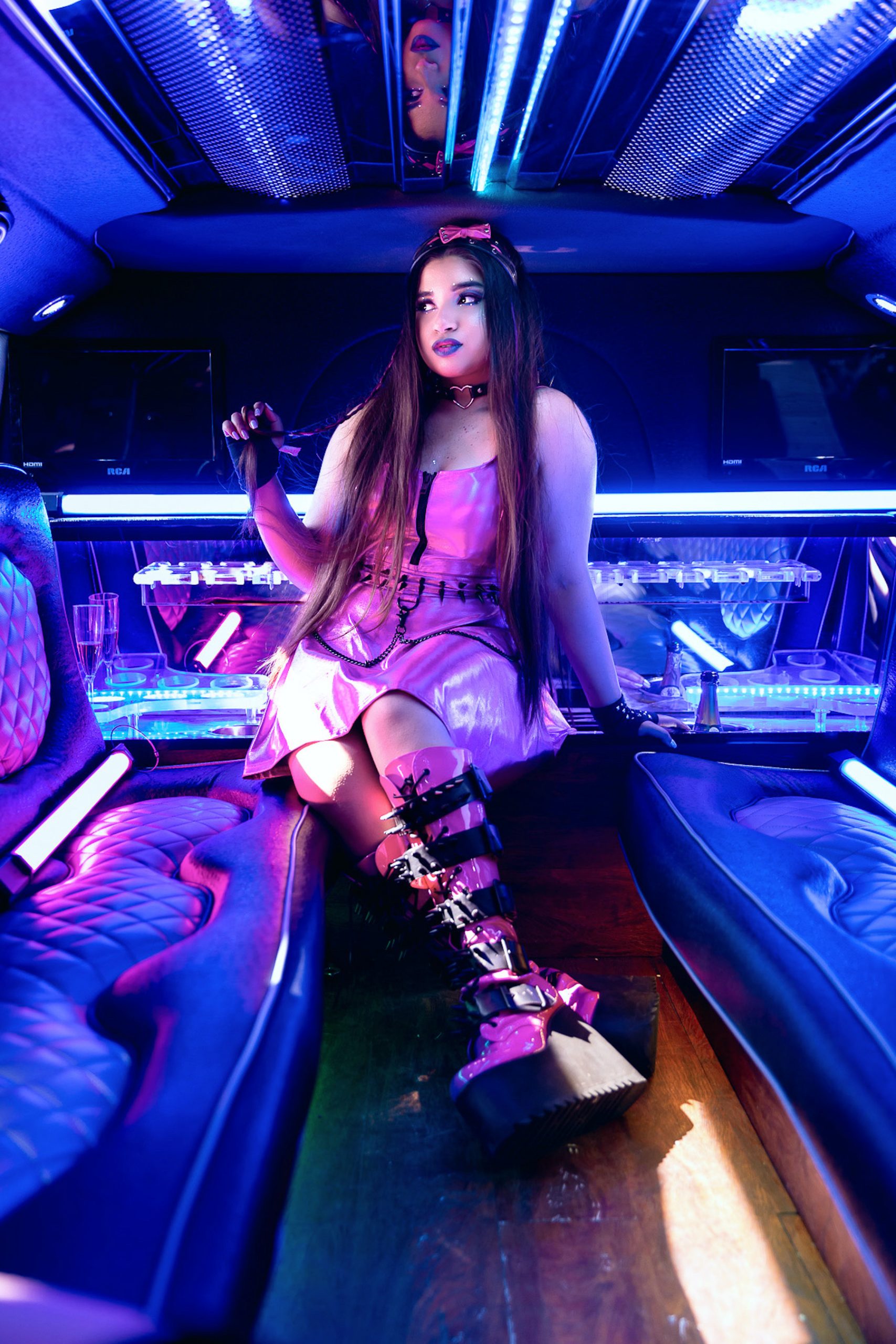 Tell us a little bit about your charity and activism. What drove you to get involved with Mental health awareness in particular?
I am a strong believer that mental well-being is as important as our physical well-being.
Especially in this day and age, where the future is so uncertain, and where the world is adversely impacted, economically, socially and emotionally, each one of us has a responsibility even if it means playing a small role. It is important to keep our minds fit and strong. Kindness, being humble, and smiles go a long way in spreading positivity.
With the medium of the arts, music enables me to deliver simple yet positive inspiring messages by reiterating self-worth through my own experiences of bullying during my early childhood. Music has the power to heal. By raising awareness, and being a mental health ambassador by collaborating with platforms and campaigns that also champion the cause, I want to enhance awareness and reduce the negative stigma that is so often associated with mental illness.
As a mental health ambassador for different charity organizations, my goal is to inspire and
impact people positively to build their self-confidence and self-esteem. As a qualified mentor in the arts, I am dedicated to helping the youth to amplify their voice in society and to develop and pursue their passion. By sharing my own story, I want to encourage teens to focus on their dreams and pursue their passion.
Where do you see yourself this time next year?
Though these are unprecedented times, I hope to go on tours and travel the world, hoping it would be safe enough to do so then. I am also working on my EP which I will release next year and hope to connect and vibe with an audience in a live setting again soon! I would love to see myself as an internationally recognized artist, impacting and inspiring a wider audience through my music.
After our interviews, we like to do a quick round of Ping-pong questions, get ready!
This is so much fun and exciting. Can't wait
Favorite Icecream Flavor: Matcha
Series or movie you're obsessed with: Gossip Girl
A song you wish you had written: Love Again – Dua Lipa
Favorite Color, Animal, and Season: Lime Green, Horse, Fall
Best *material* gift you could receive: Any musical instrument
If you were a musical instrument you'd be a…: An electric guitar
CONNECT WITH CMAGIC5
photos / courtesy of the artist
story / Samuel Aponte