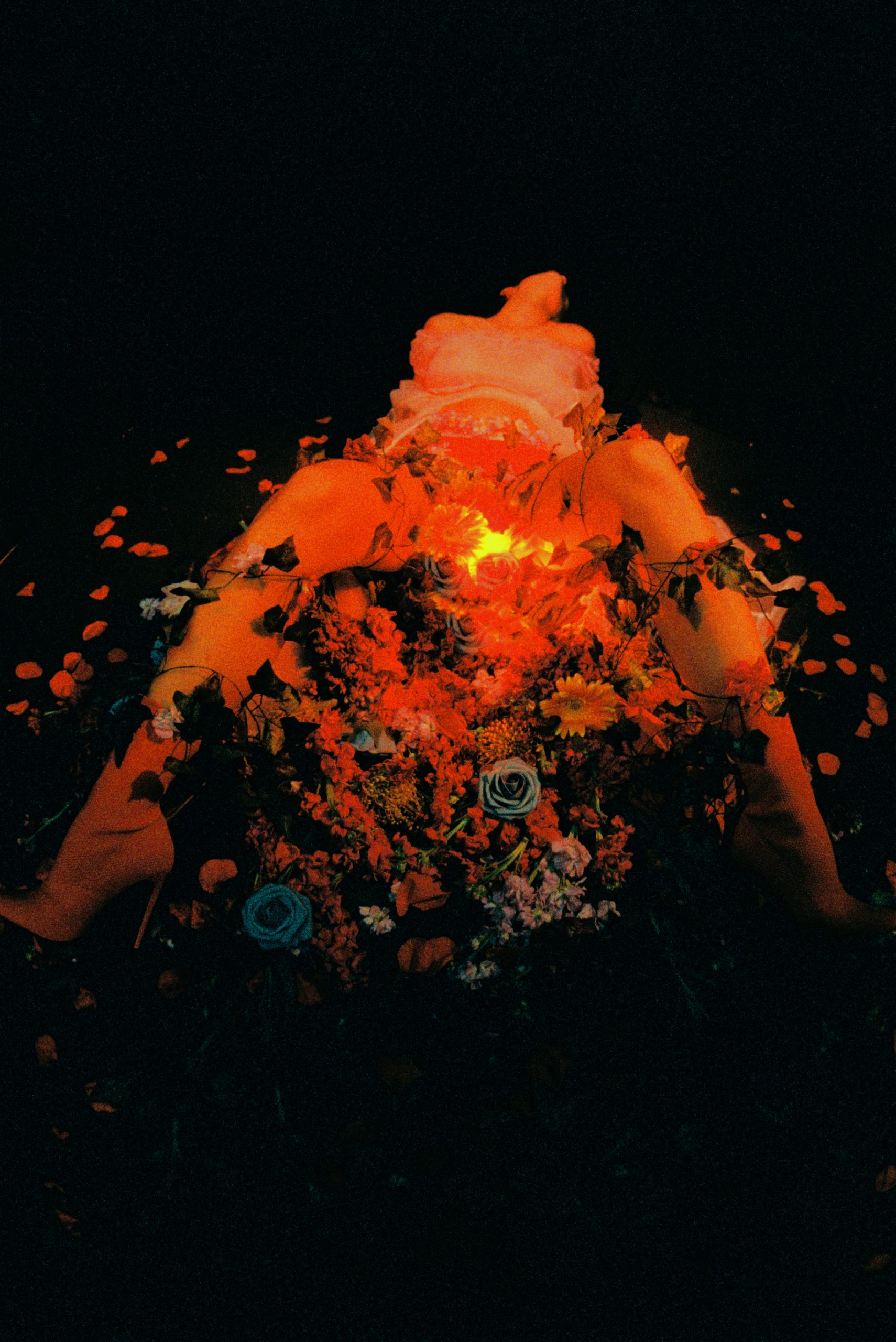 The wickedly Talented EMELINE didn't just "stumble" upon a great song with a great hook, no, this isn't just luck or happenstance, things like "Flowers & Sex" are the result of strenuous labor and a burning passion for art and creation, her huge (and growing!) fan base are a testament to her work ethic and the special gift that she boasts.
Not only is Emeline an Actress and a musician, but she's also a devoted activist who you might have seen on the stage of 2017's Women's March AND she's also a blooming star on the rise who you will no doubt be hearing a lot from now on, please allow her to make you into a fan with her latest banger while you learn a bit more about her right here:
Nobody really knows when something they do or say will go viral overnight, but you already knew you made something really special. How was that feeling when you saw a ton of people were realizing it too?
It was a really validating and beautiful experience. I've been working on music for my entire life, and the experience of finding my fans felt just like the moment in life when you realize you've found your real friends. It feels like a giant hug to my heart. It feels like I'm giving a big hug to the little girl whose childhood dream this was. I just want to tell her "you did it!". I'm currently in the studio working on getting the next music ready for release… but I will randomly have this overwhelming feeling in my heart and start crying out of joy. I'm so thankful and excited.
Social media's already a game-changer for artists, but do you feel TikTok's format is an even greater tool?
TikTok offers so much opportunity for musical artists, I think more so than any other platform has ever offered. It's been such an interesting evolution to watch within the music industry. A year ago the rule was never to show anyone your demos and now the rule is to leak everything you make in case something like what is happening to me happens. It can be hard to play the guessing game as to what music will do well when you've been working on it alone in your room and only have yourself and maybe a few other people to talk it through with. If anything, TikTok is a brilliant indicator.
You show great range with your music. Where do you feel most comfortable: Acoustic Guitar or Digital Audio Workstations?
I try to push myself to work with a lot of different programs, instruments, genres, and people so that I can become the best writer I can be. I feel most comfortable writing and making music on my guitar. It's really like a stream of consciousness for me since I've been playing since I was 10 years old. But sometimes songs will start on the guitar and I'll make it into a completely different vibe through Logic or Ableton and sometimes I take a fully produced song and realize it is actually more powerful on an acoustic guitar. I like being open-minded to the options of what can support the song best because it doesn't always have to finish where you started it.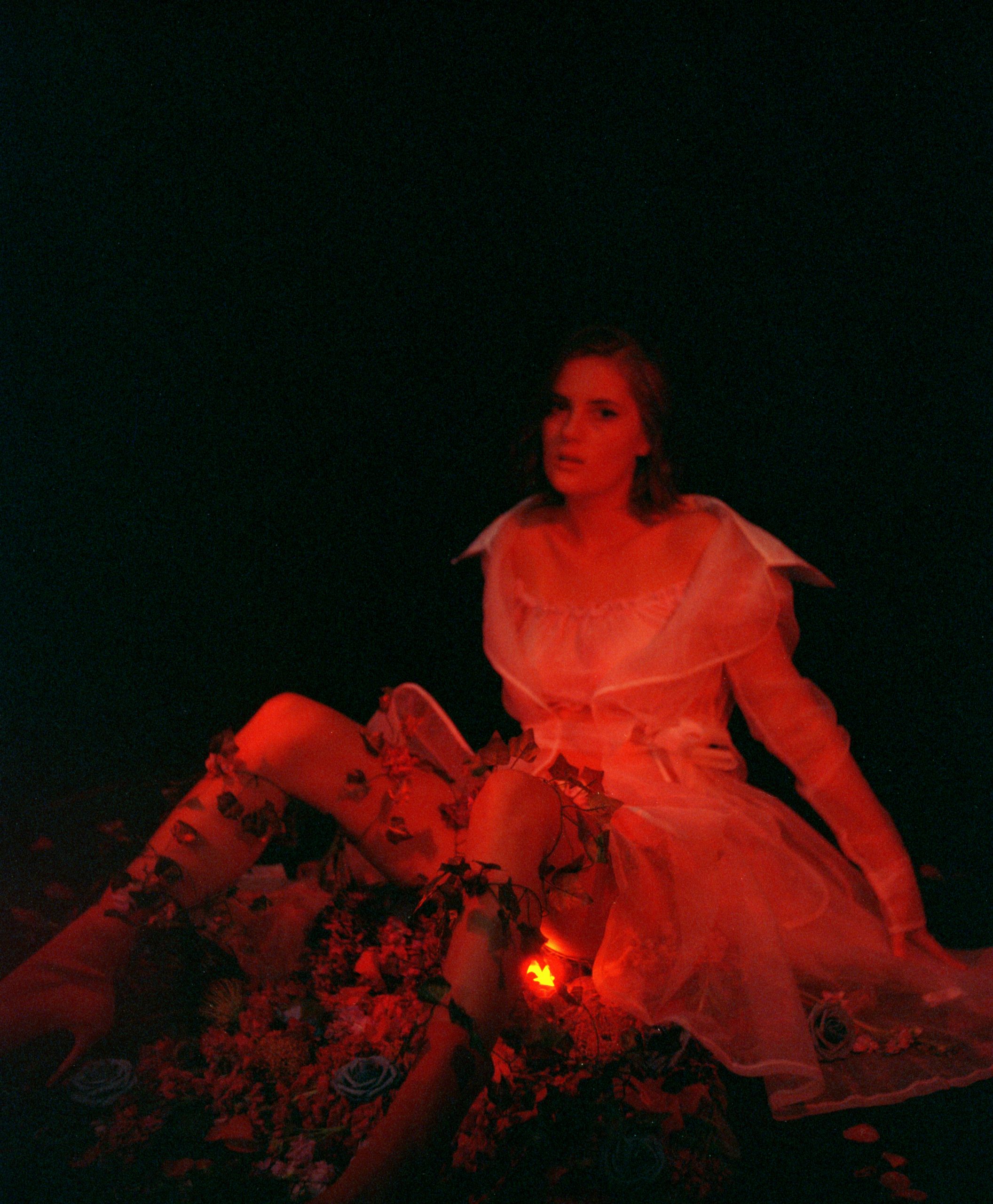 So you're an actress as well as a musician, which passion came to you first?
They came pretty simultaneously considering I began my career in musical theatre. I've been writing songs and have had bands since I was 8 years old though… I've never had any other vision for what my life should be since I was a little kid.
Empowerment is front and center with you. Do you think there has been headway since that amazing 2017 Women's March you were a part of?
I think the Women's March was a moment of togetherness during despair to remind each other that we can get through hard times and resist. Now that Trump is not our president, it's time to work past resisting and work on mending damages and restructuring. The people hold a lot of power and it takes a lot of time and persistence to make real change. I think this year's Black Lives Matter movement is just the beginning of our revolution.
What's the most mind-blowing or concerning realization you've had while doing activism?
I had a moment where I realized that a lot of the people who actually have the power to make systematic change don't care about people. It's a really painful fact. If the people running the infrastructure don't care, it's almost impossible to make real change. Unless we take everything down and completely rebuild systems so that they aren't rooted in racism, such as the prison industrial complex and the police. I think it's a good question to think about… if so much more harm has been done than help, why is it necessary for these organizations to exist at all?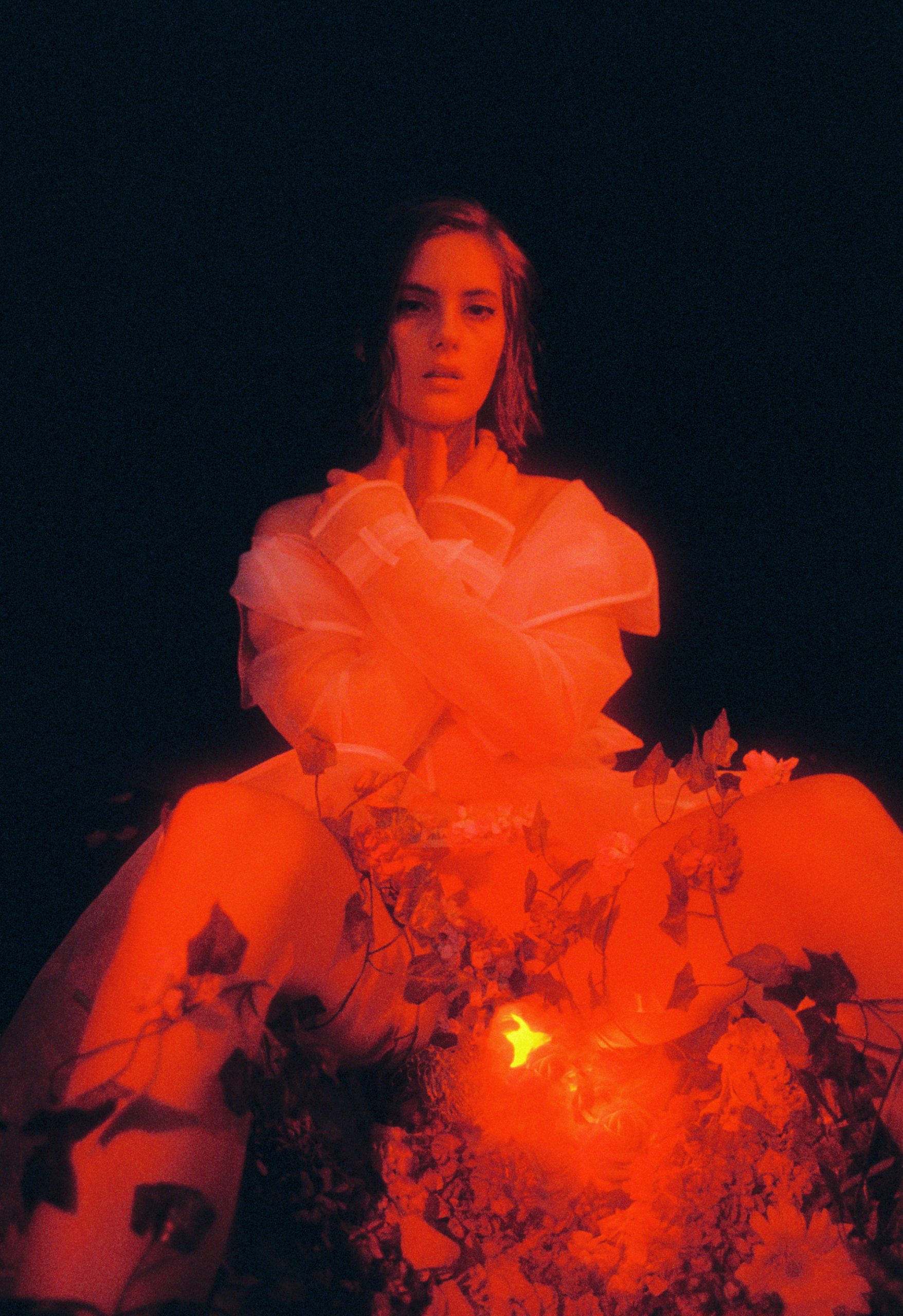 What keeps you centered and productive these days?
I am so motivated and productive right now because of the momentum and feedback from fans! They are so excited about "flowers & sex" and I can't wait to give them more! I stay centered by Facetiming my mom multiple times a day.
Gotta ask: What are your favorite flowers?
My favorite flowers are Bleeding Hearts!
CONNECT WITH EMELINE
photos / Conner Sorensen
story / Samuel Aponte